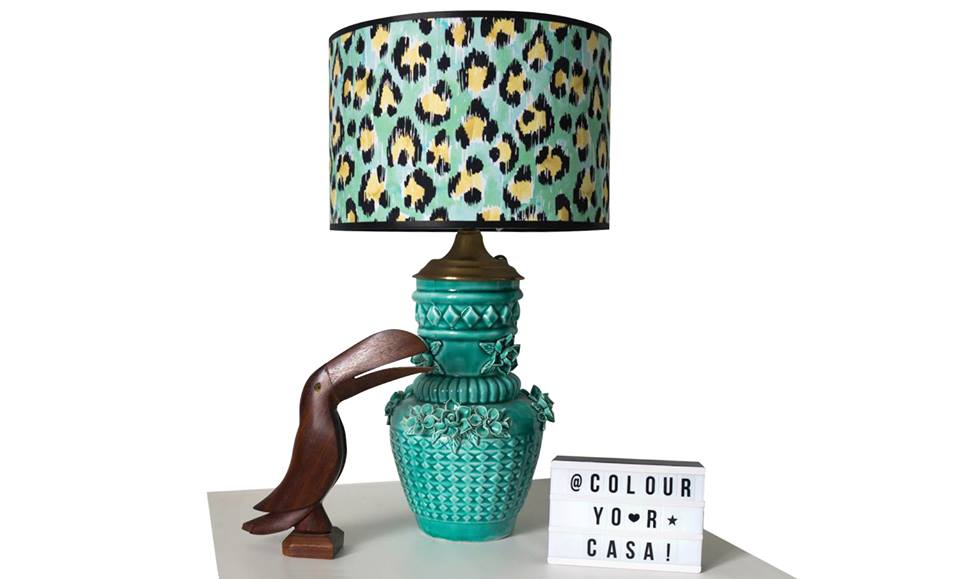 Hoarding is not a sin, is it?!
I'm a hoarder and there simply is no remedy to that. I spotted this turquoise vase at Els Encants, Barcelona's biggest flea market (which is also home to the best geek merch shop in town), and it was there for a few months, and each time I came by I thought it's lovely, but at this point it wouldn't really fit any room in my flat. But then came a day when I just gave up and bought it. You could see it was handmade, and the flowers were such a delicate work. Apparently, it's from Manises (Valencia), which has been famous for its pottery for many centuries. And the price was ridiculous, it cost me 15€.
Turquoise vase or turquoise lamp?!
When I brought the vase home, I then had it  stashed for months, until it occurred to me that I could turn it into a lamp! Not that a turquoise lamp would be a better fit for my home than a turquoise vase, but the idea was so exciting that I went for it. And I knew exactly who could help me with that – Diana Vite Banda from Déjà Vu Concept. I already blogged about this vintage furniture and decor store, they have the greatest selection of lamps and Diana herself is a professional restoration artist.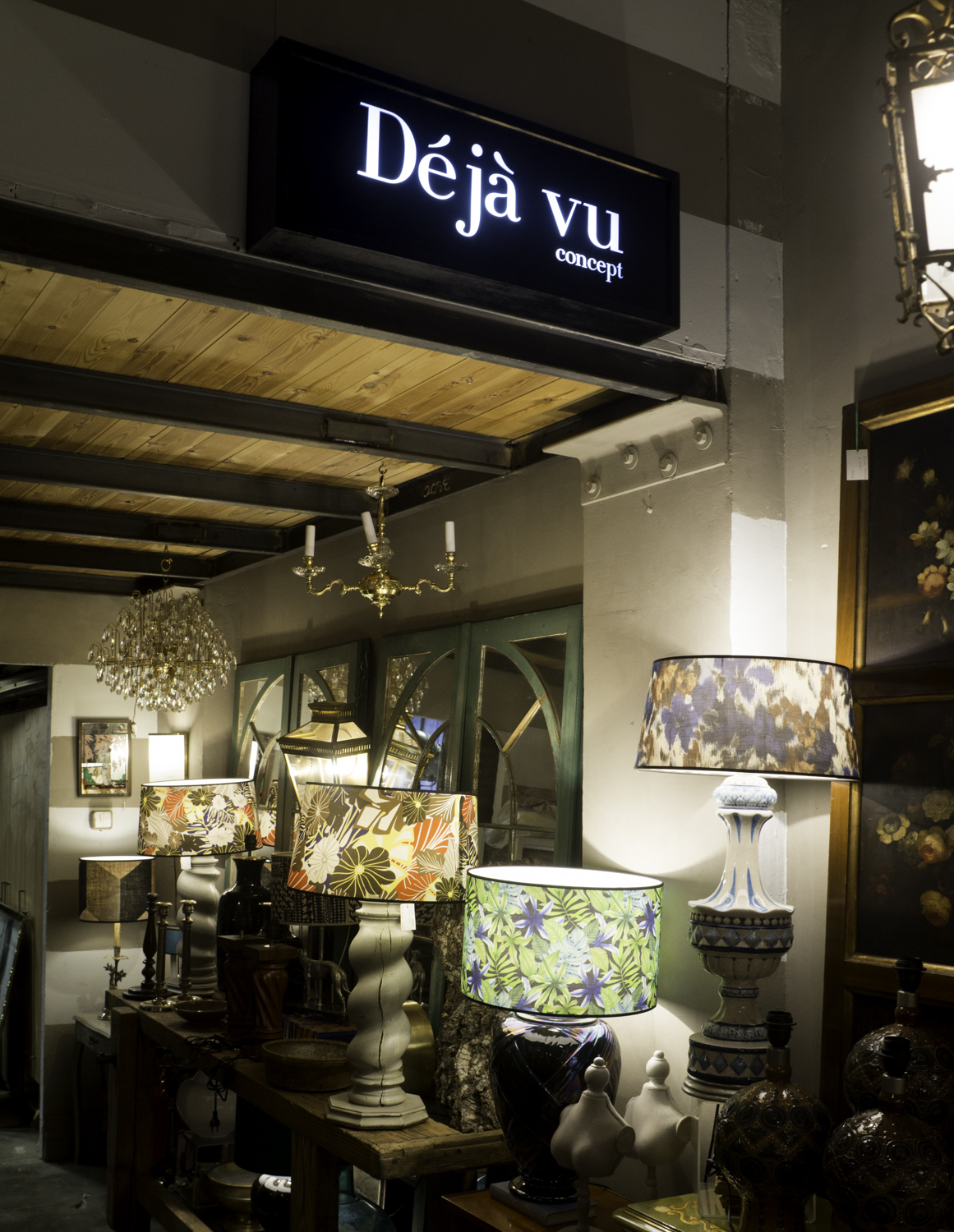 Fabric for the shade
I reached out to Diana and she kindly agreed to help. Now all I needed was fabric for the lamp shade. I found a great selection of cool and edgy textiles in Chic & Fabric, an online shop from Santander (Cantabria). I'm not a big fan of animal prints, but this colour combo won me over, I really wanted both elements of the lamp to be attention stealers, so I was ready to go a little over the top. The fabric (0.5 meters) cost me 15€ (incl. shipping).
Turquoise vase becomes lamp – not a real tutorial
Now, my dear reader, if you are looking for a DIY tutorial on how to make a lamp out of a vase, my post won't be of much help. You can find lots of detailed tutorials online, this one looks very good, for example. Diana used a very similar approach, the only difference is that drilling a hole in a ceramic piece can make it crack, so instead of letting the cable out through the bottom of the lamp, she usually drills a hole in the metallic cap. Also, this way the vase stays intact, and if I ever get tired of the lamp and want the vase back, I'll have it in a matter of minutes.
The shade for the new lamp was made by a professional lampshade maker, it's quite an intricate work which Diana chooses to delegate.
Below you can see a few pictures to give you an idea of how the work went.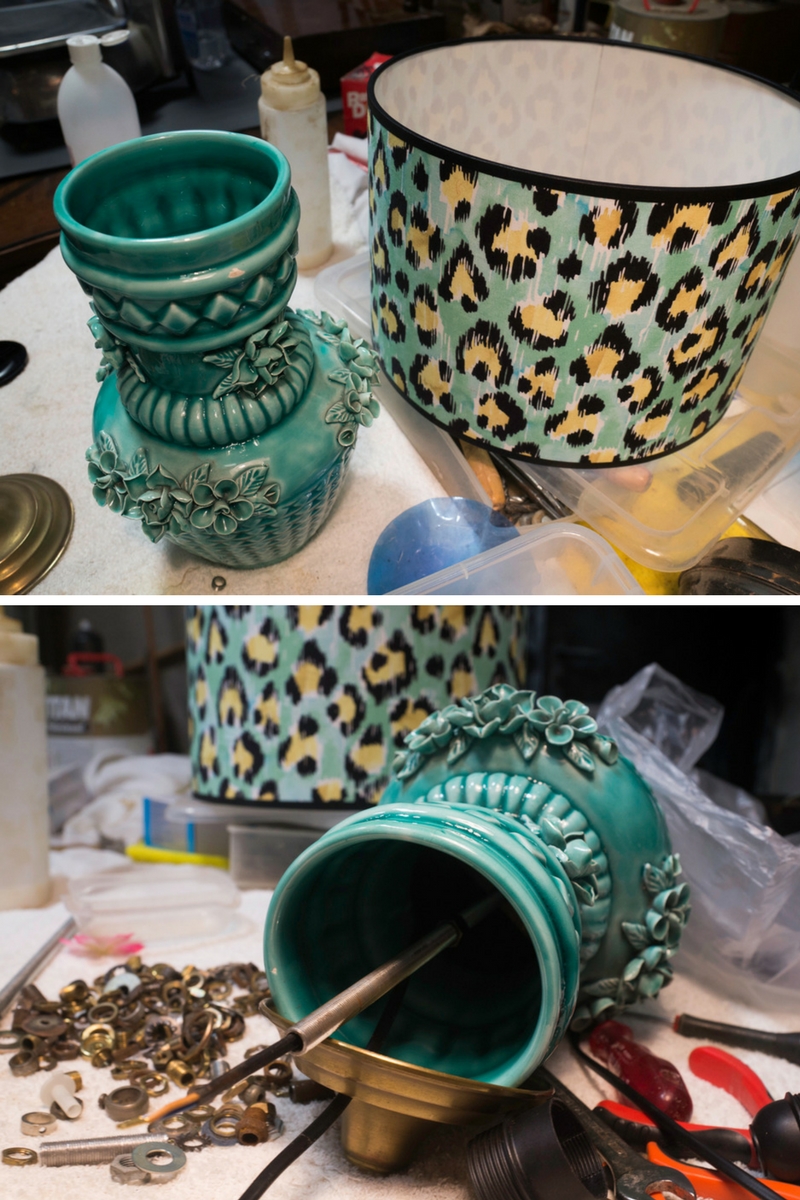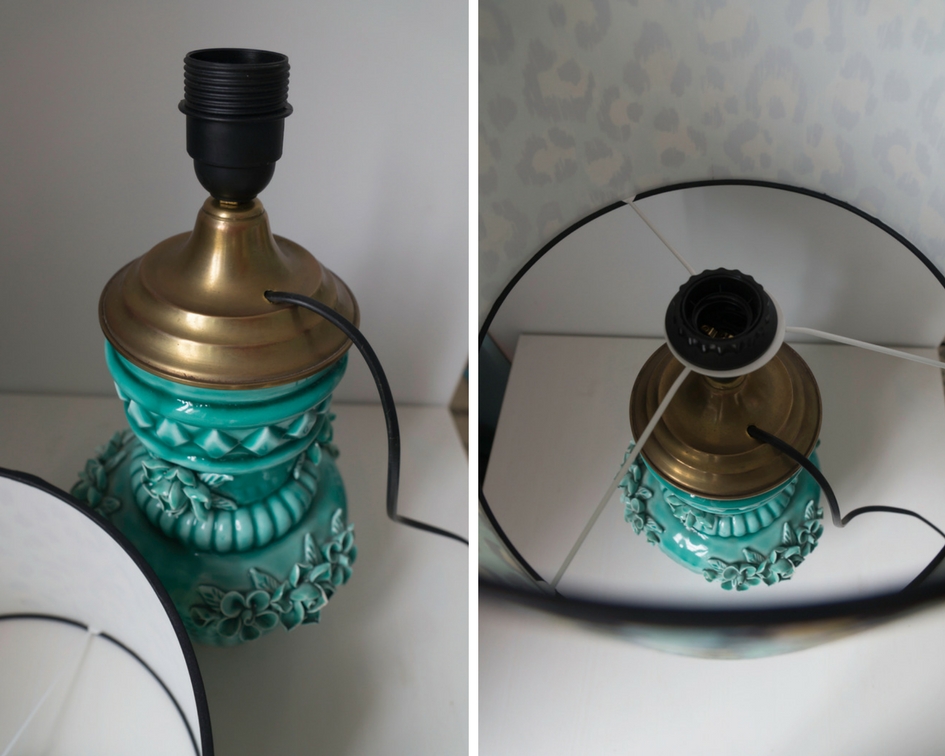 In conclusion, if you're a handy person, you may try and make a lamp out of a vase by yourself. Otherwise, you can always find a professional to help you. It will be fun either way, trust me!