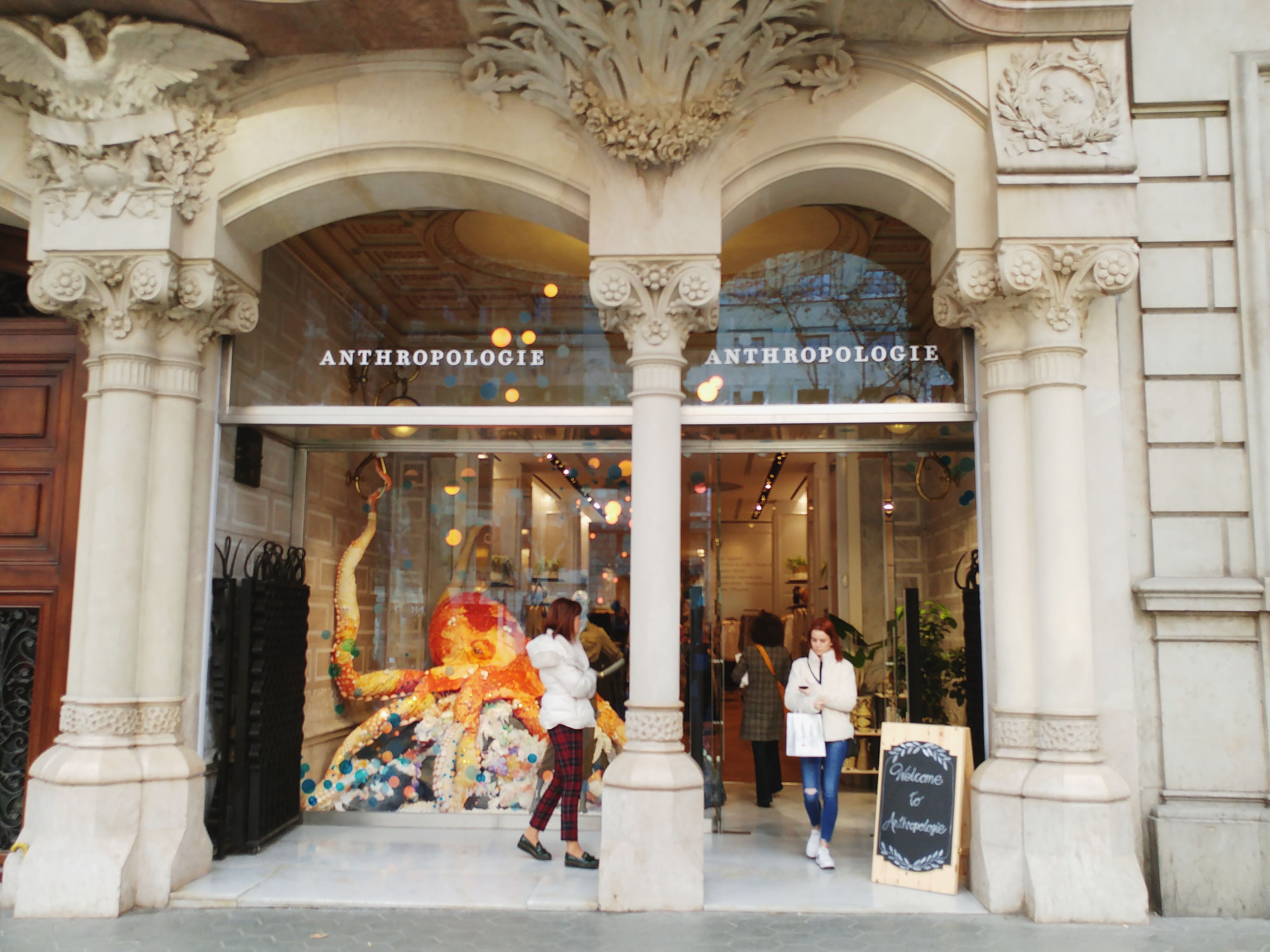 If you follow popular home design bloggers from the U.S., there is no way you haven't heard of Anthropologie, a clothing chain very popular for their eclectic and bohemian home decor and mid-century modern furniture, which comes in a wide range of colors and prints. Well, guess what?! They have just opened Anthropologie in Barcelona, at Paseo de Gracia 27, just a few steps away from the Antonio Gaudí's iconic Casa Batlló, and the home furnishings selection is just so beautiful, I was overwhelmed! The location for the shop could not be more upscale either: Casa Malagrida, a modernist palace, designed by architect Joaquim Codina i Matalí for tobacco industrialist Manuel Malagrida, is surrounded not only by Barcelona's most popular tourist sites, but also by a bunch of other luxurious stores, let us not forget that Paseo de Gracia is Barcelona's number 1 street for upscale shopping.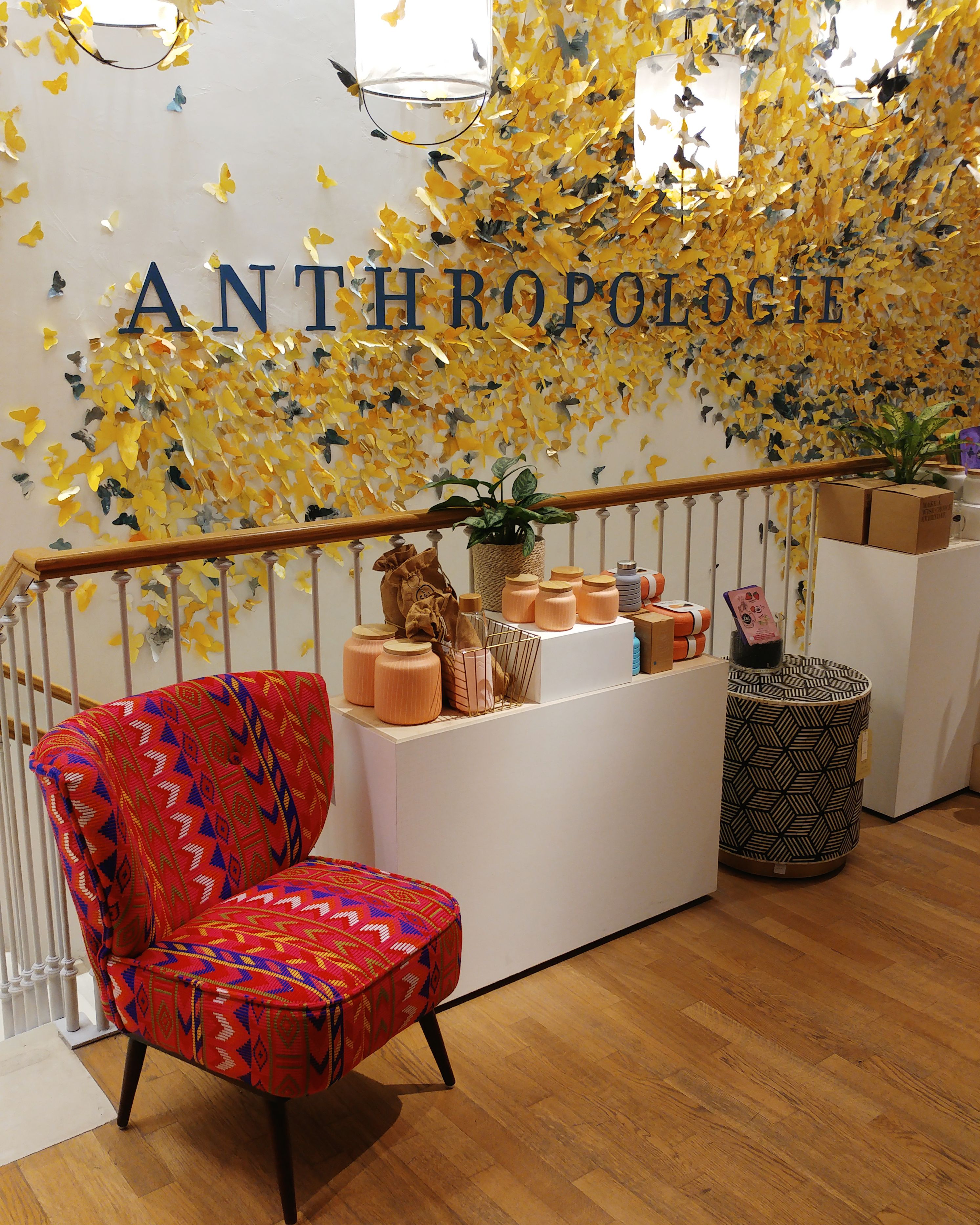 Barcelona is the third city in Europe to get an Anthropologie store after London, which counts with several locations, and Dusseldorf in Germany. The chain, which belongs to the same group with Urban Outfitters, initially began with clothing, but has been continuously expanding their home furnishing range. Barcelona store has pretty limited space, so sadly, we won't see any big furniture there, except for some gorgeous custom-upholstery armchairs, but hopefully we will have full selection online, once they launch the web shop for Spain, which is currently under construction.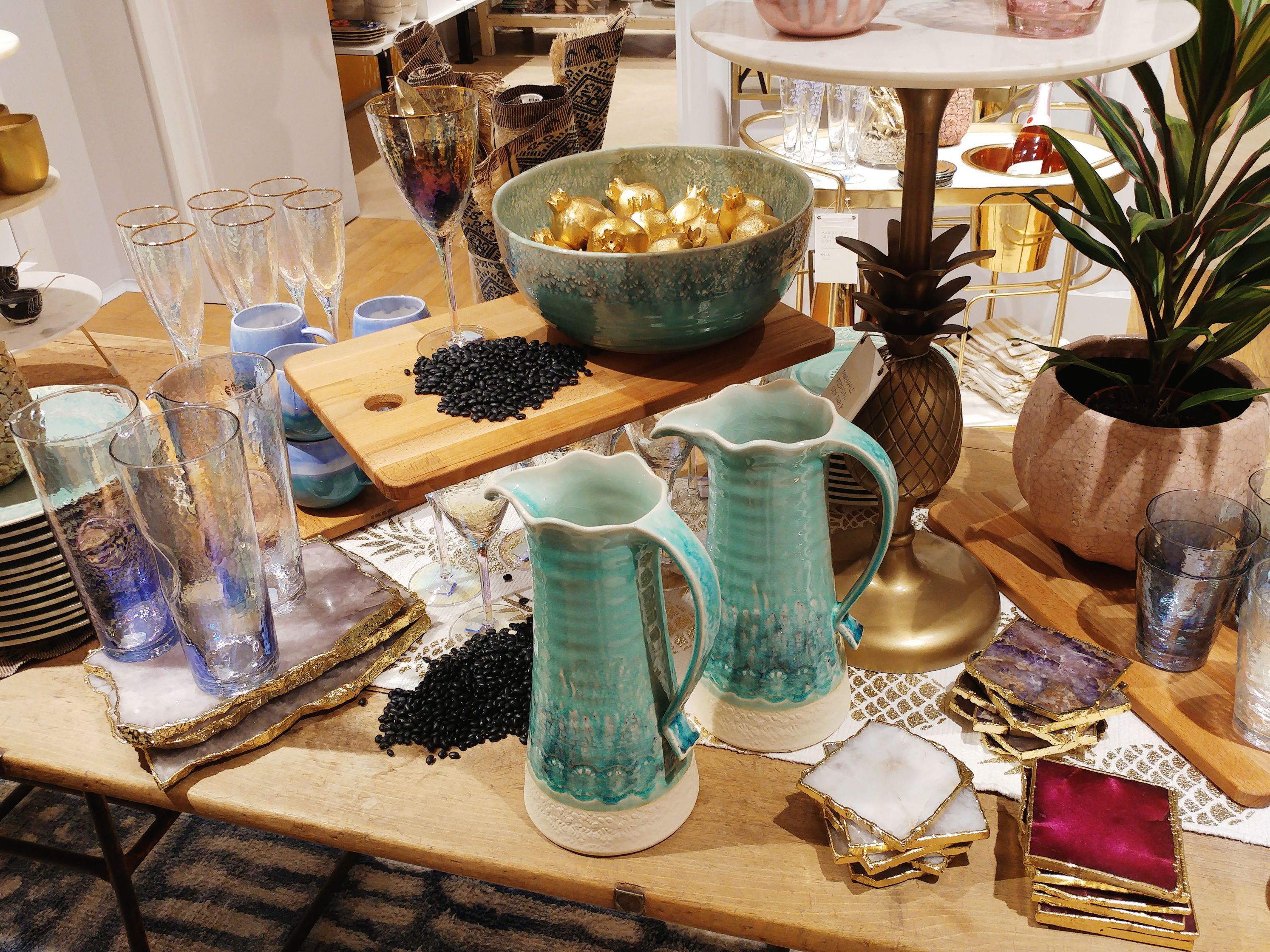 What makes the decor from Anthropologie so eclectic is that while the majority of the items is made in-house, some smaller pieces are sourced from local artisans and independent designers all around the world. The company relies heavily on partnerships – Anthropologie works with 30 to 50 artists every season, for the launch in Spain they also curated pieces from local designers.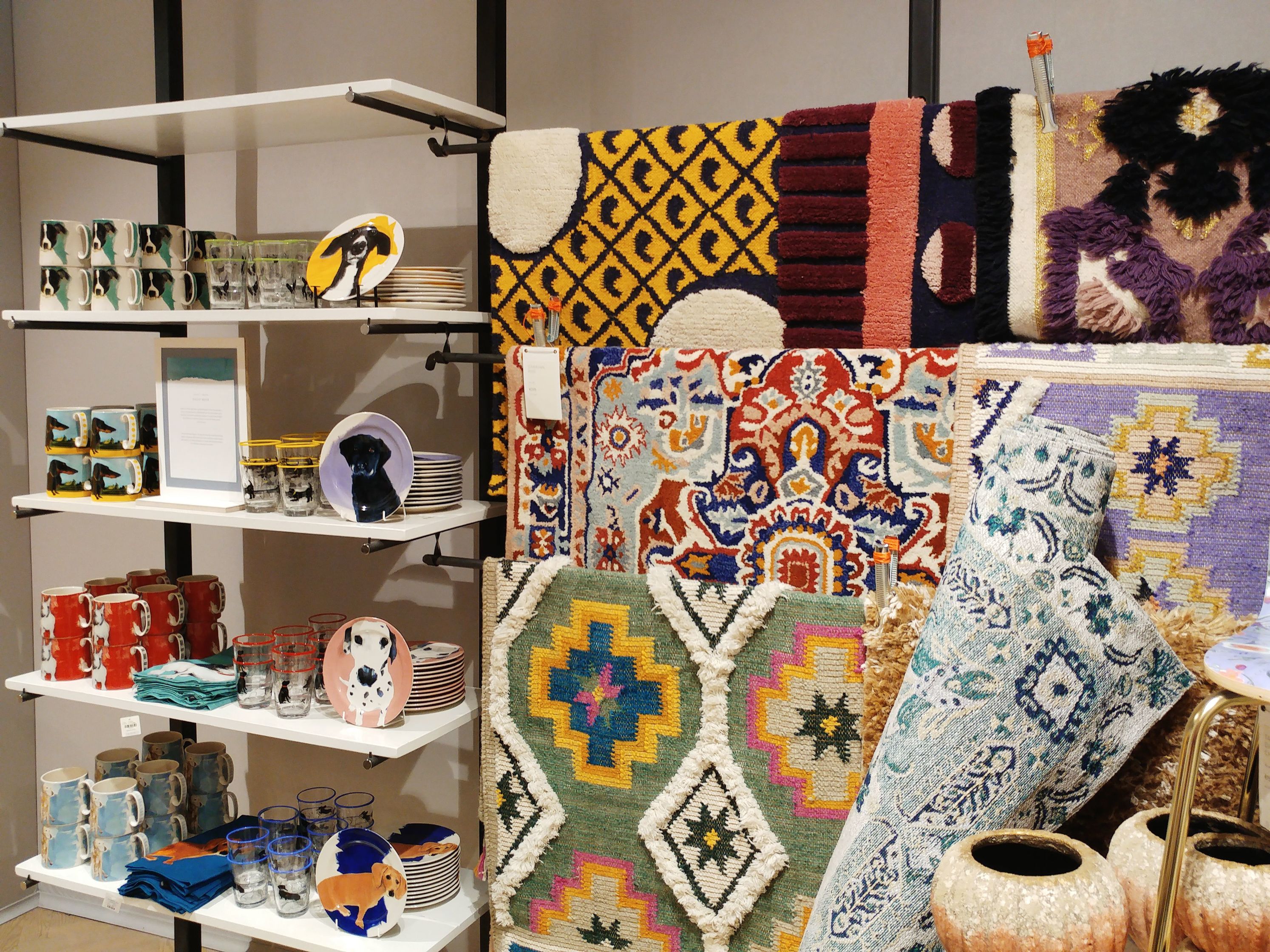 Now for the saddest part. Prices are quite high, higher than in the U.S. but that happens to any North American brand upon crossing the pond, custom taxes are there, and the retailers can't do much about it. However, this colorful and luxurious 'vintage meets contemporary' vibe really stands Anthropologie apart from any other home decor shop in Barcelona. I can't wait for them to get the online store going, with gift certificates available, because they are so going on my wish-list for my birthday in May ;D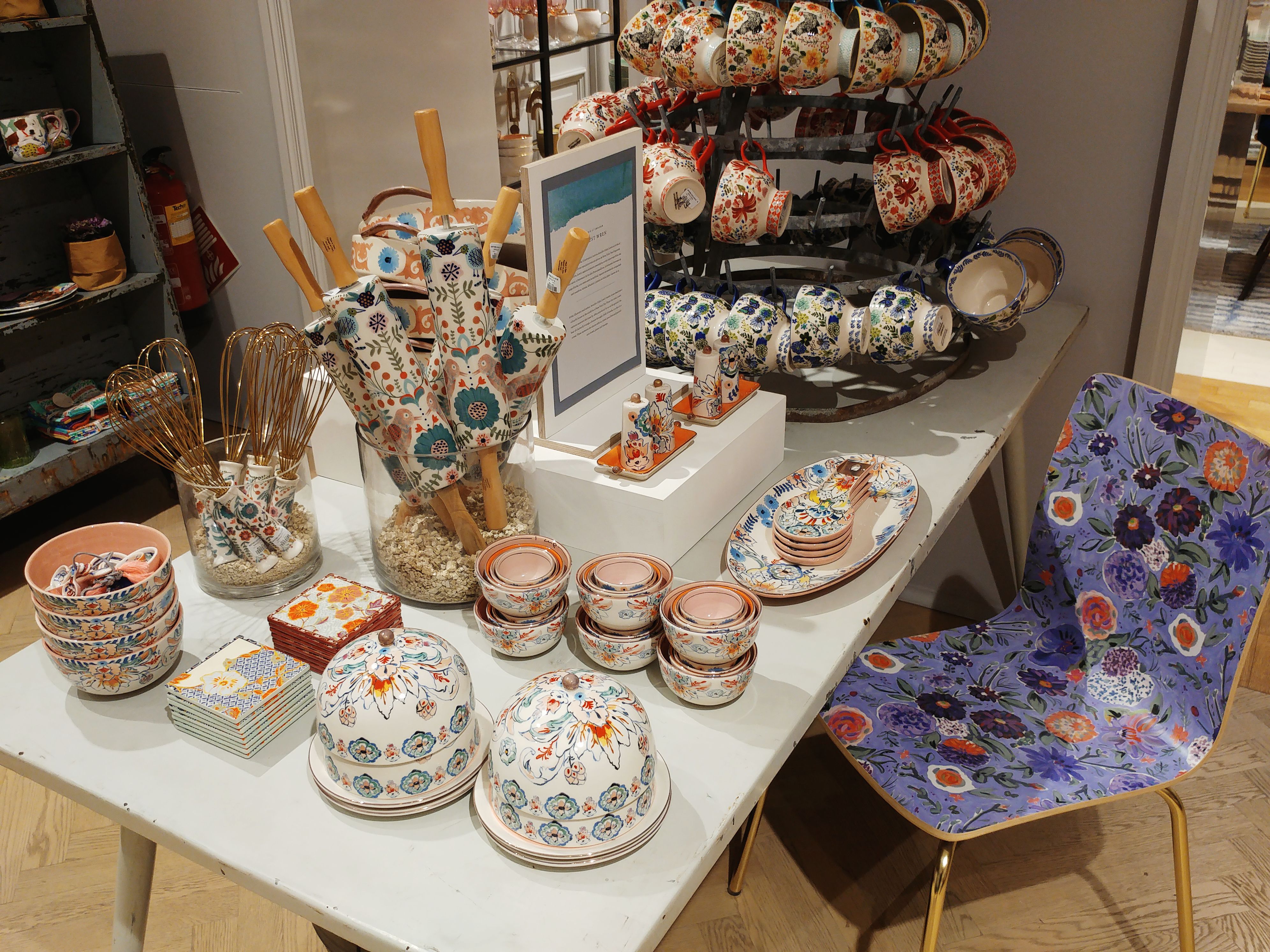 If you are visiting Barcelona and want some more shopping tips on Barcelona, make sure you check out my Visitor's guide to home decor shopping in Barcelona.
​