Casa Decor 2019 is almost over, but there are a few days left until the house on Núñez de Balboa 86 shuts its doors for the public. I covered this year's edition of Casa Decor in a recent post, but as I mentioned, there were so many cool bathrooms, that I thought they deserved a post of their own.
'La memoria de agua' by Blanca Hevia for Miapetra
The bathroom designed by Blanca Hevia for Miapetra, a Spanish manufacturer of washbasins and shower trays from natural stone, is all about the harmony of water with waterlife-themed décor, such as the quirky fish wallpaper or a mural depicting corals with a nod to Pantone's Colour of 2019 –Living Coral.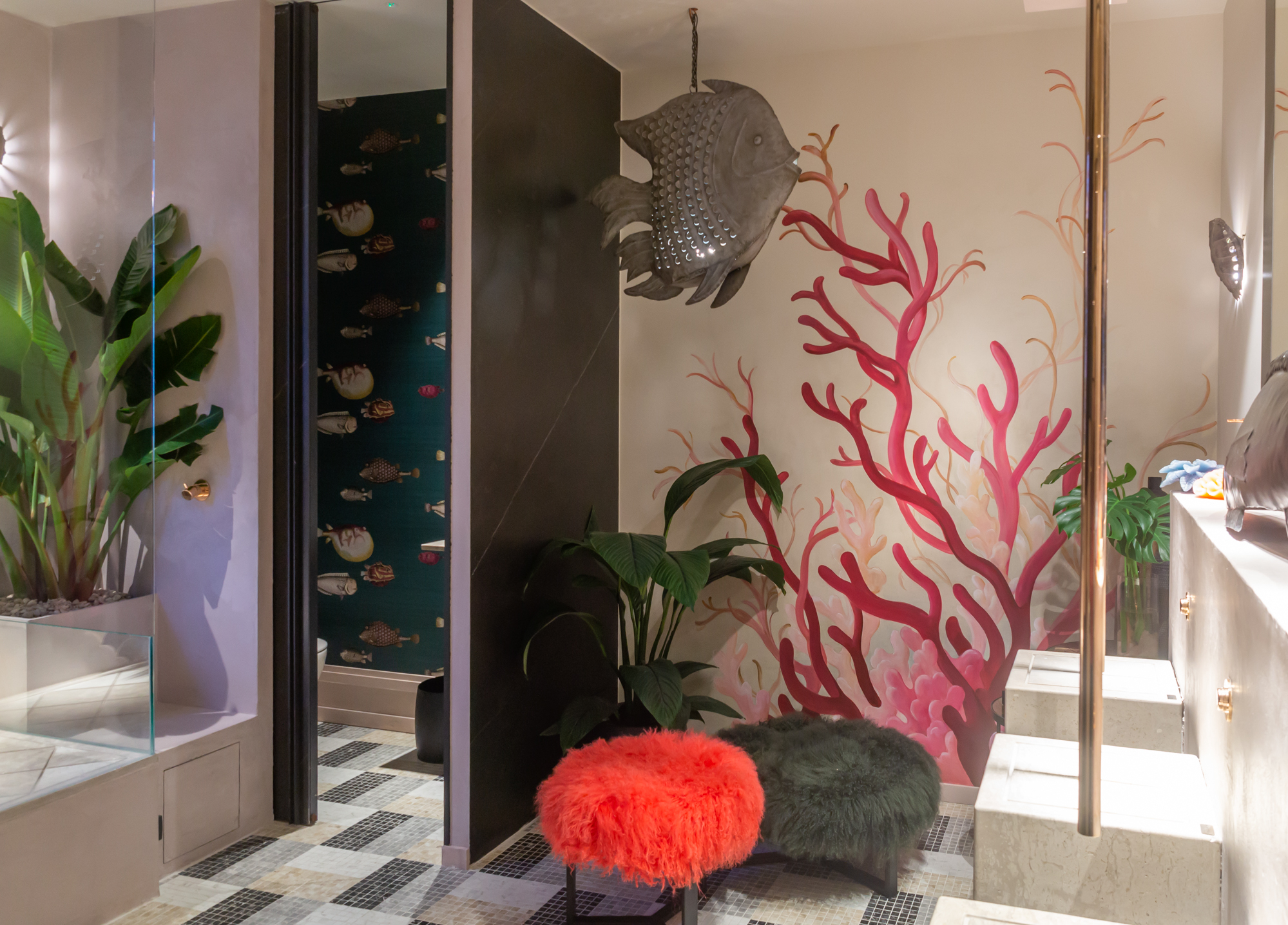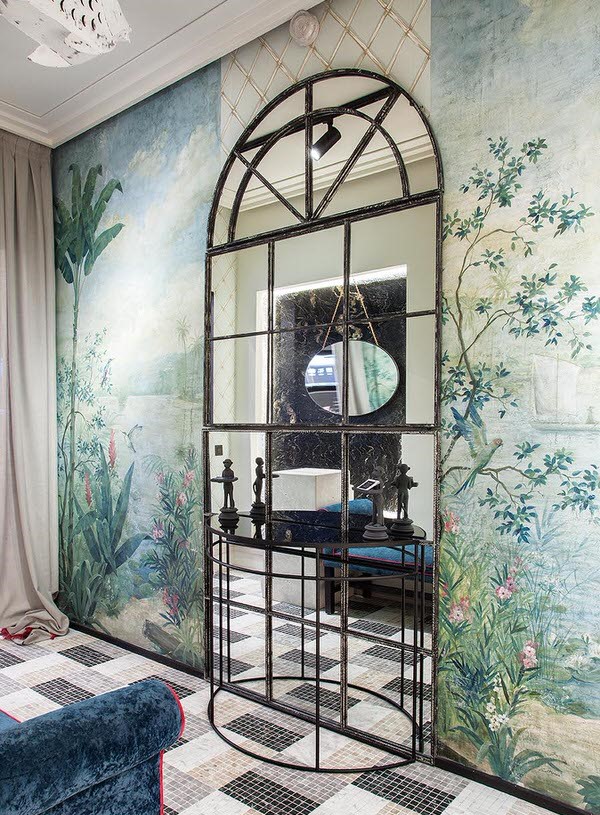 Espacio Geberit by Miguel Muñoz
The bathroom created by designer Miguel Muñoz for manufacturer of sanitary products Geberit, feels fresh and peaceful, despite the jungle elements in its design. I mean, we have all seen 'Anaconda' or 'Predator', you do not get to relax and chill in a real jungle, but look at this plaster artwork on the wall, isn't it absolutely gorgeous?!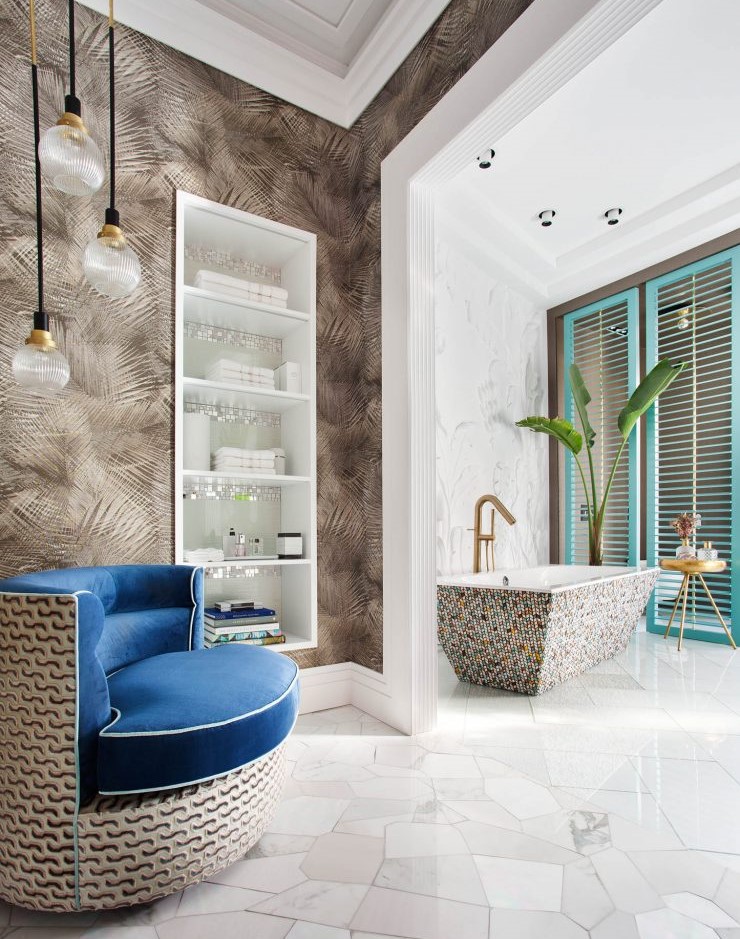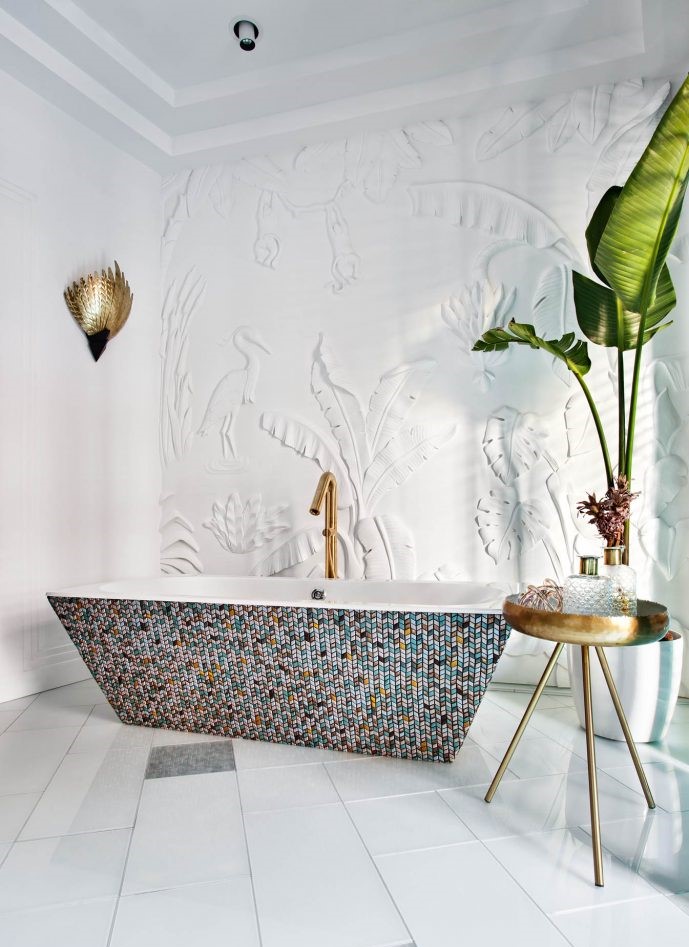 'Terma Benessere' Espacio AXOR by Adriana Somoza and Caridad Tercero
The name of the project says it all – the designers from AS Interiorista wanted to take us to Italy, where Wellness, or 'Benessere' has always been part of the Italian lifestyle. The bathroom is inspired by famous natural hot springs and SPA resorts of Toscana, with white stone, yellow limoncello, artisanal ceramic planters from Caltagirone and gorgeous vintage brass and Murano glass lamps.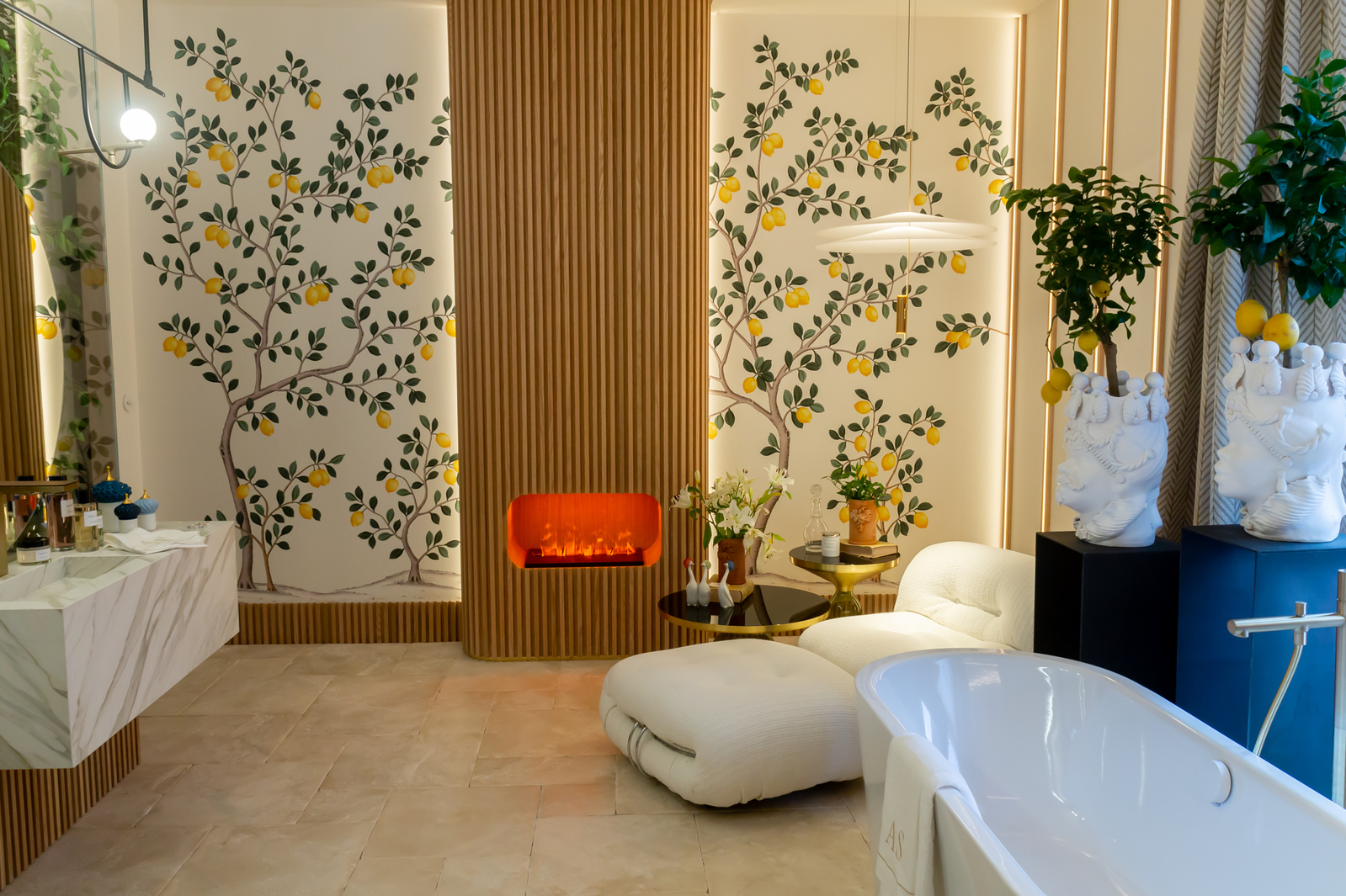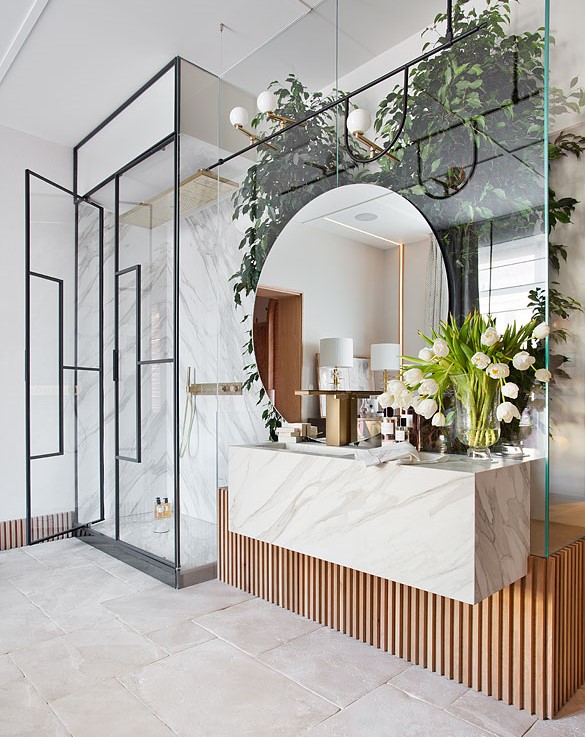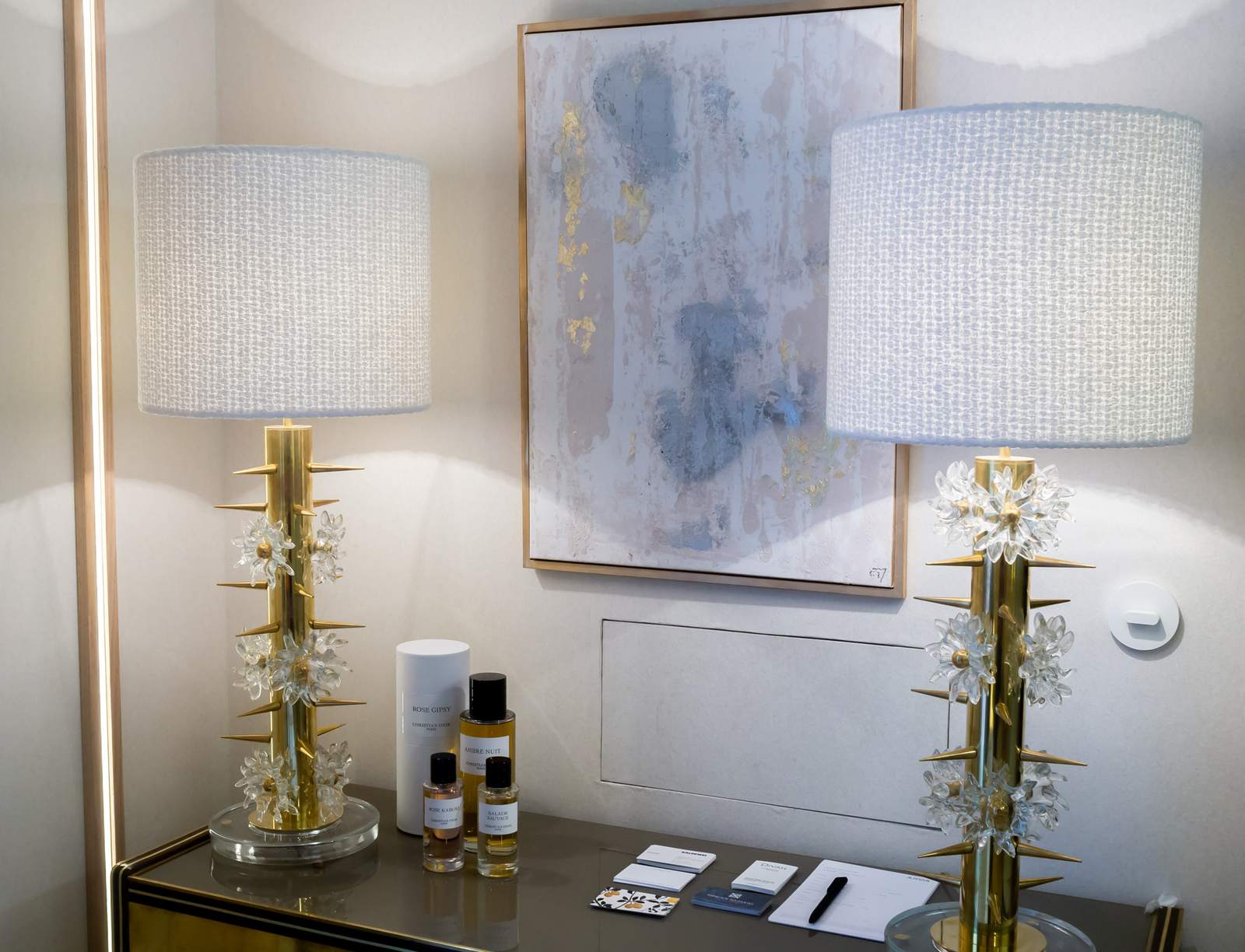 'Petite Boudoir' by Fran Cassinello
In the 18-19th centuries, boudoir was a small private room between dining room and bedroom, where the French aristocracy met with their closest friends to have a conversation in private. The team of Mandalay Interiorismo led by Fran Cassinello created a luxurious and elegant version of a 21st century boudoir executed in rich shades of green, and don't get me even started on the iridescent washbasins.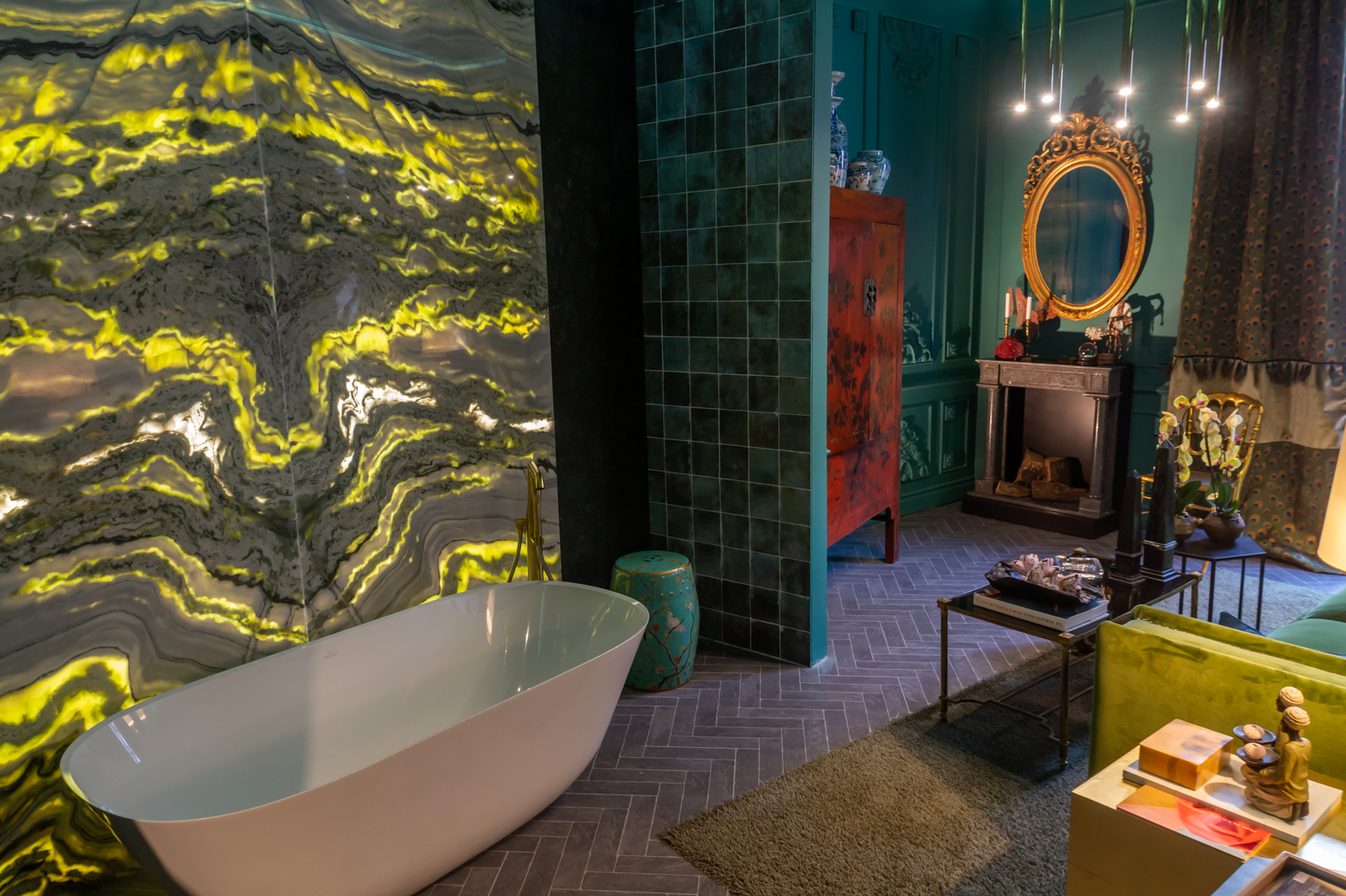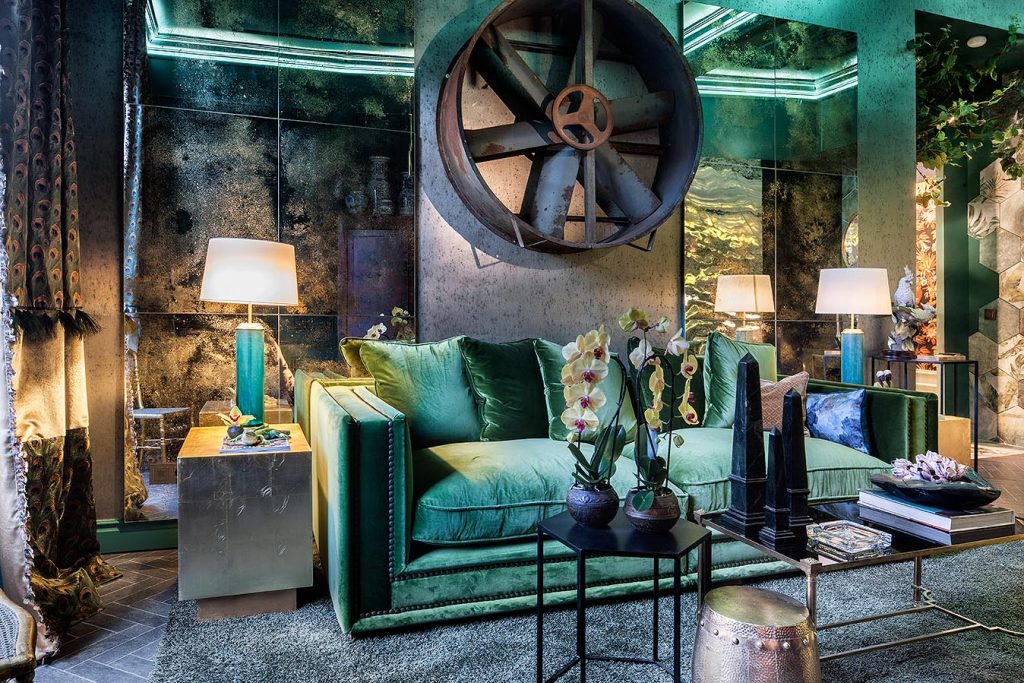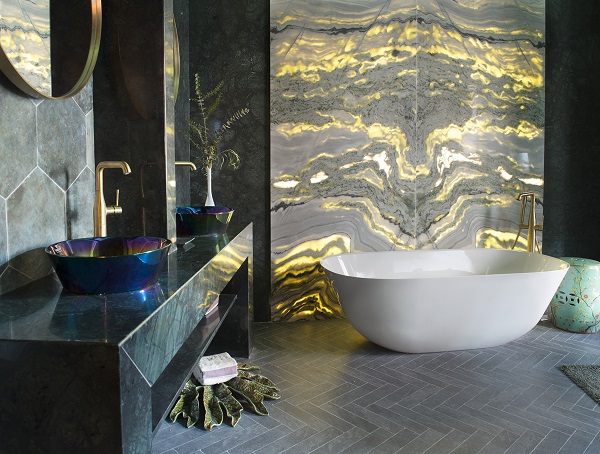 Espacio Laufen by Pepe Leal
Another big name of interior design, Pepe Leal has played with geometry, textures and superposition to create what he calls "the new minimalism". And look at the harmony between all these different colours! Taken separately, these blue and orange are bright enough, but altogether the colour palette of this space doesn't look loud at all.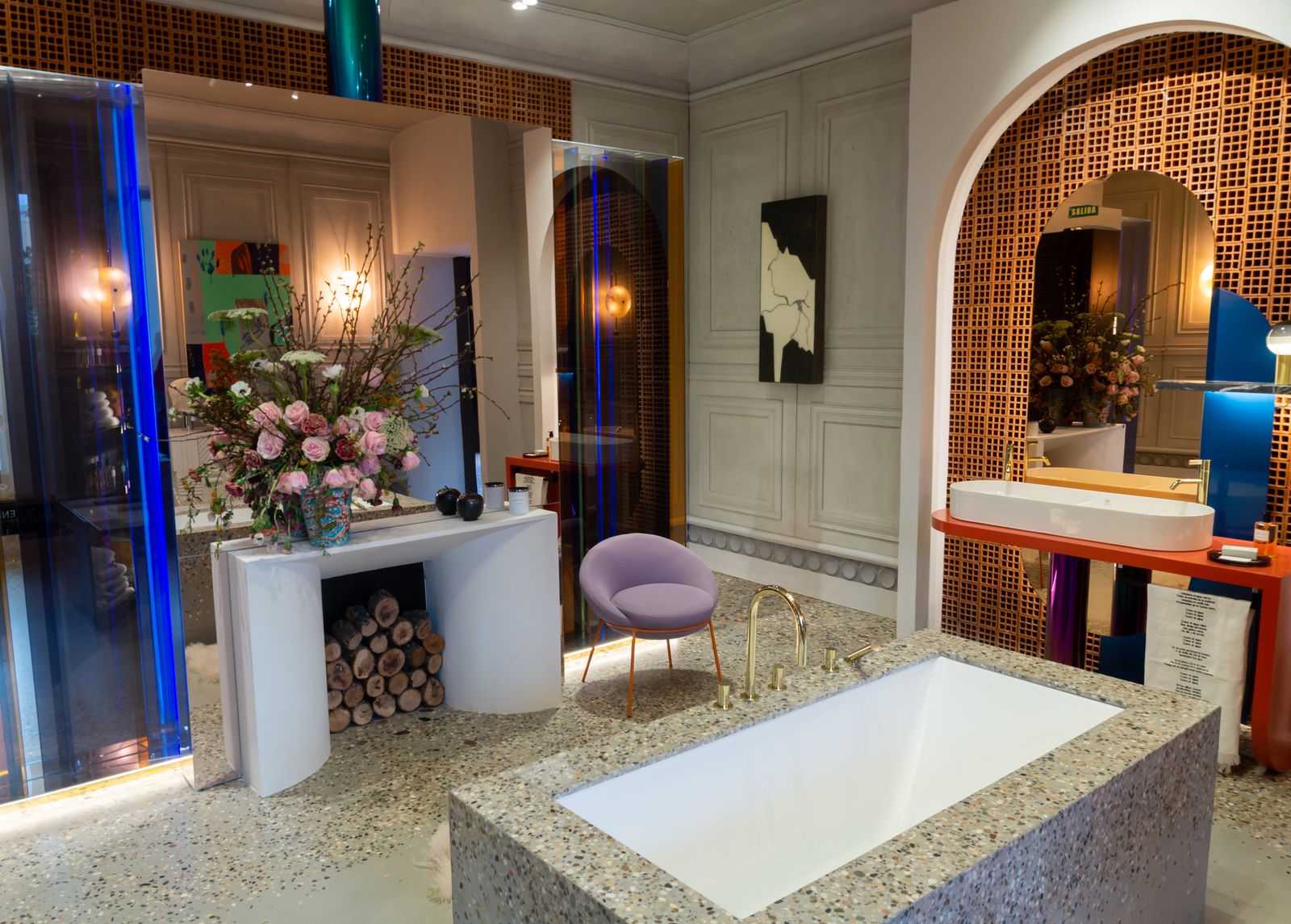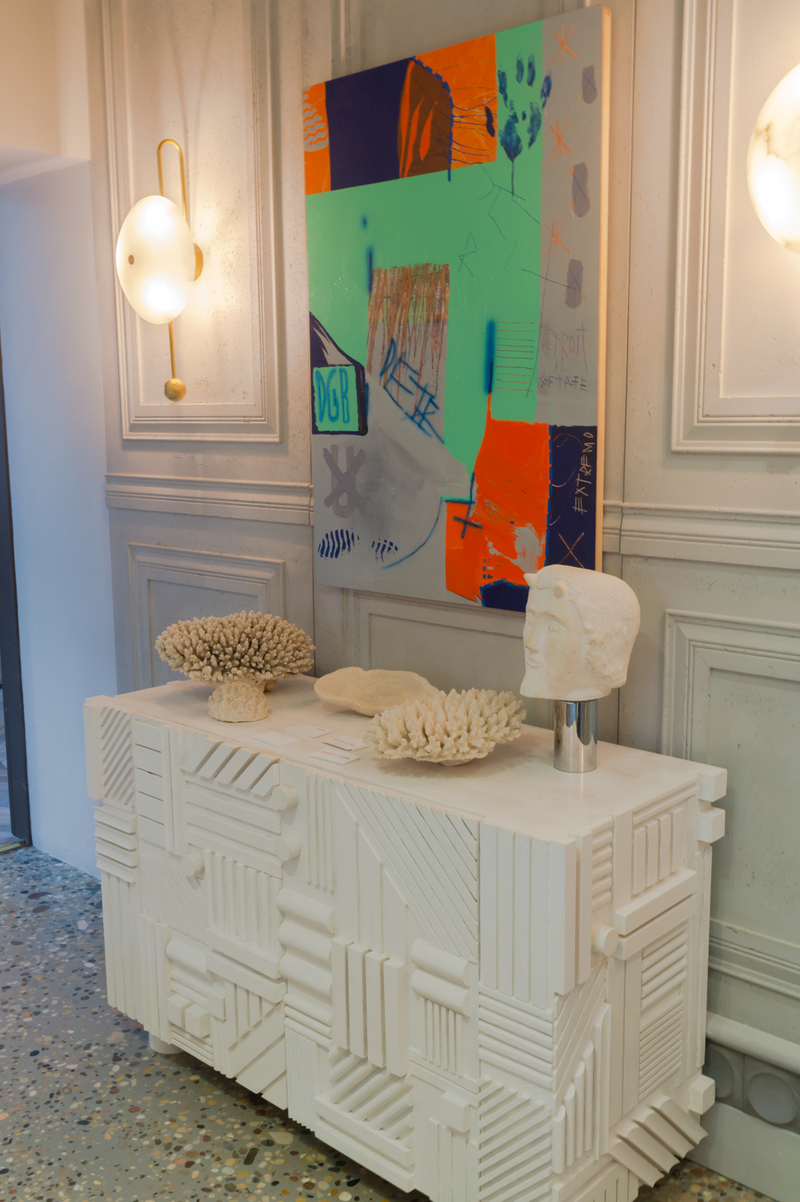 'Odeon Rive Gauche' for Jacob Delafon by Aitor Viteri and Elena Lapeña
The creative duo behind the Viteri/Lapeña Studio designed a luxurious bathroom, where the main protagonist is a gorgeous art déco room divider and its vibrant color palette with shades of pink – from blush to dark red contrasted against green. The space looks refined and sensual – a perfect fit for high-end bathroom accessories from Jacob Delafon.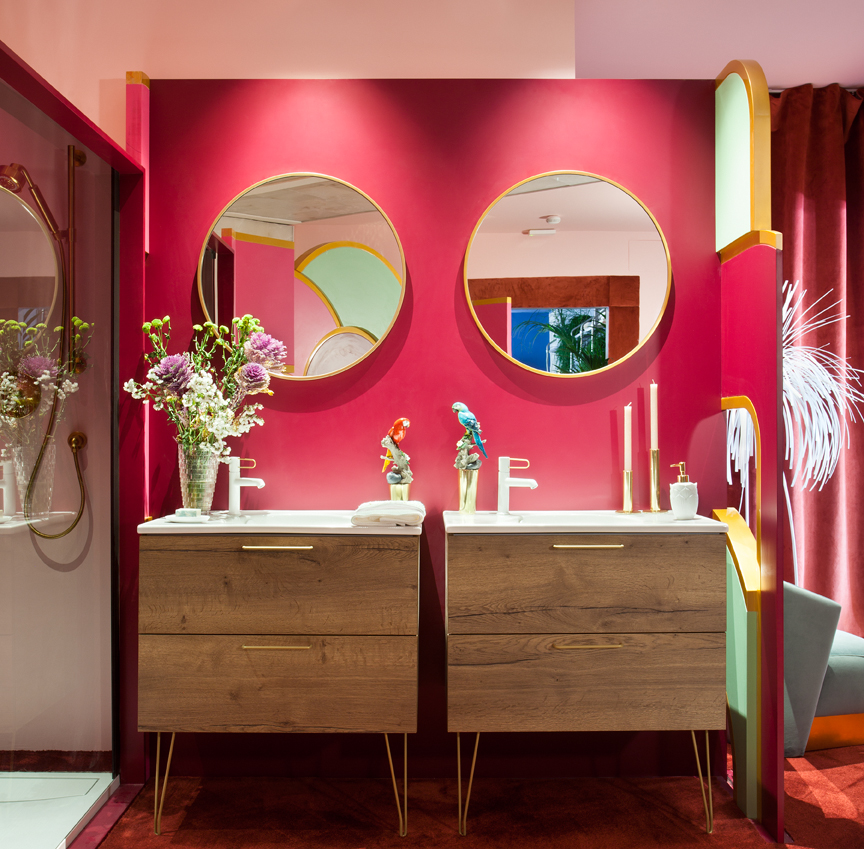 ---
Photos in this post are mine or courtesy of Casa Decor.