Here comes my weekly overview of ongoing sales and special offers. Grab them before they're gone! And you might want to check out last week's issue, most of those deals are still in force too.
 Textura Interiores
Textura Interiors is offering 37% discount on kitchen and bathroom textiles, and FREE SHIPPING on all orders above €10 until April 24th.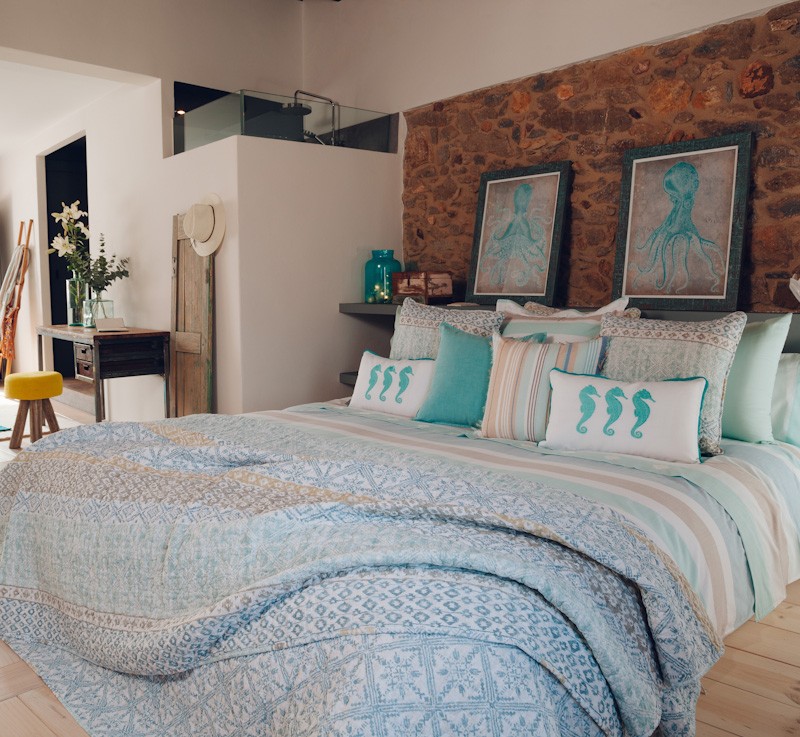 A Loja Do Gato Preto
The Portuguese store has a wide offering of utensils, textiles, lamps, and other home accessories.
For €19,99 you can get a set of wooden letters or a traditional cotton rug (120x 180 cm). I've got one of these, but in blue, in my home, they look really great, and for this price it's a bargain! Find these items in the Promotions section.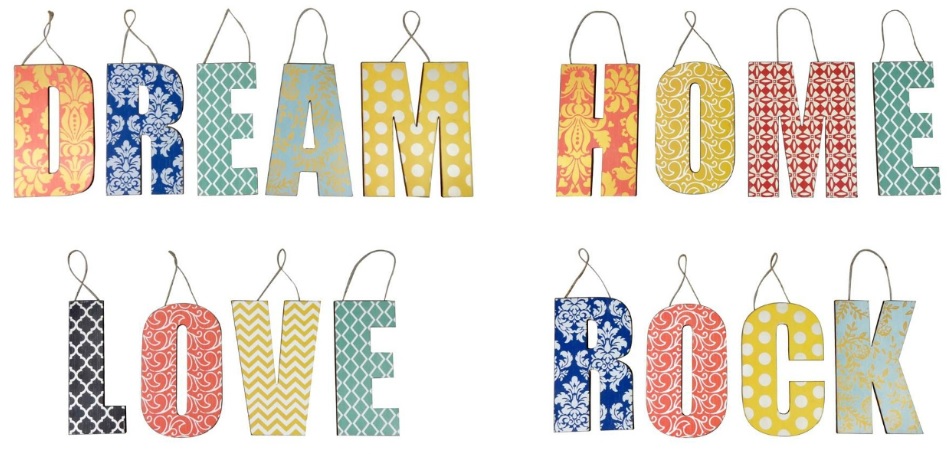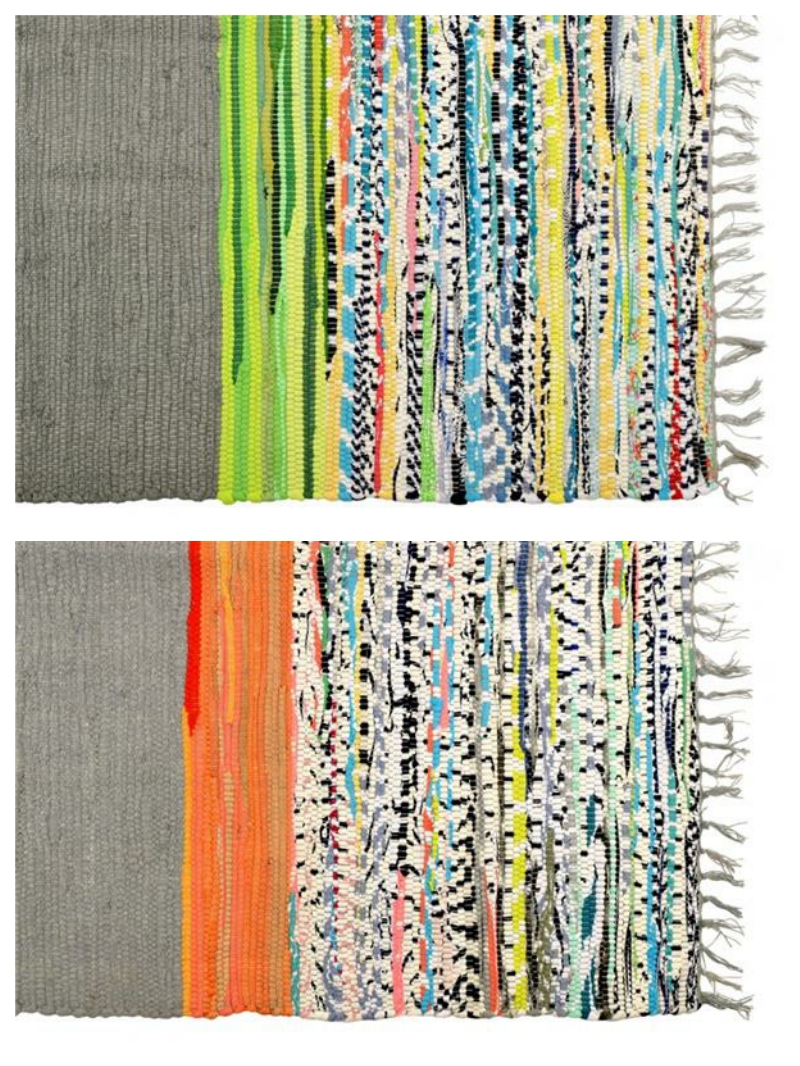 ReallyNiceThings
Spotted this multicolour patchwork rug (wool-cotton), which comes with a 50% discount and is now priced at 190,00 €  and this cool lamp (available in blue and white colors), 129 €, in ReallyNiceThings, an online store offering stylish contemporary designs Made in Spain.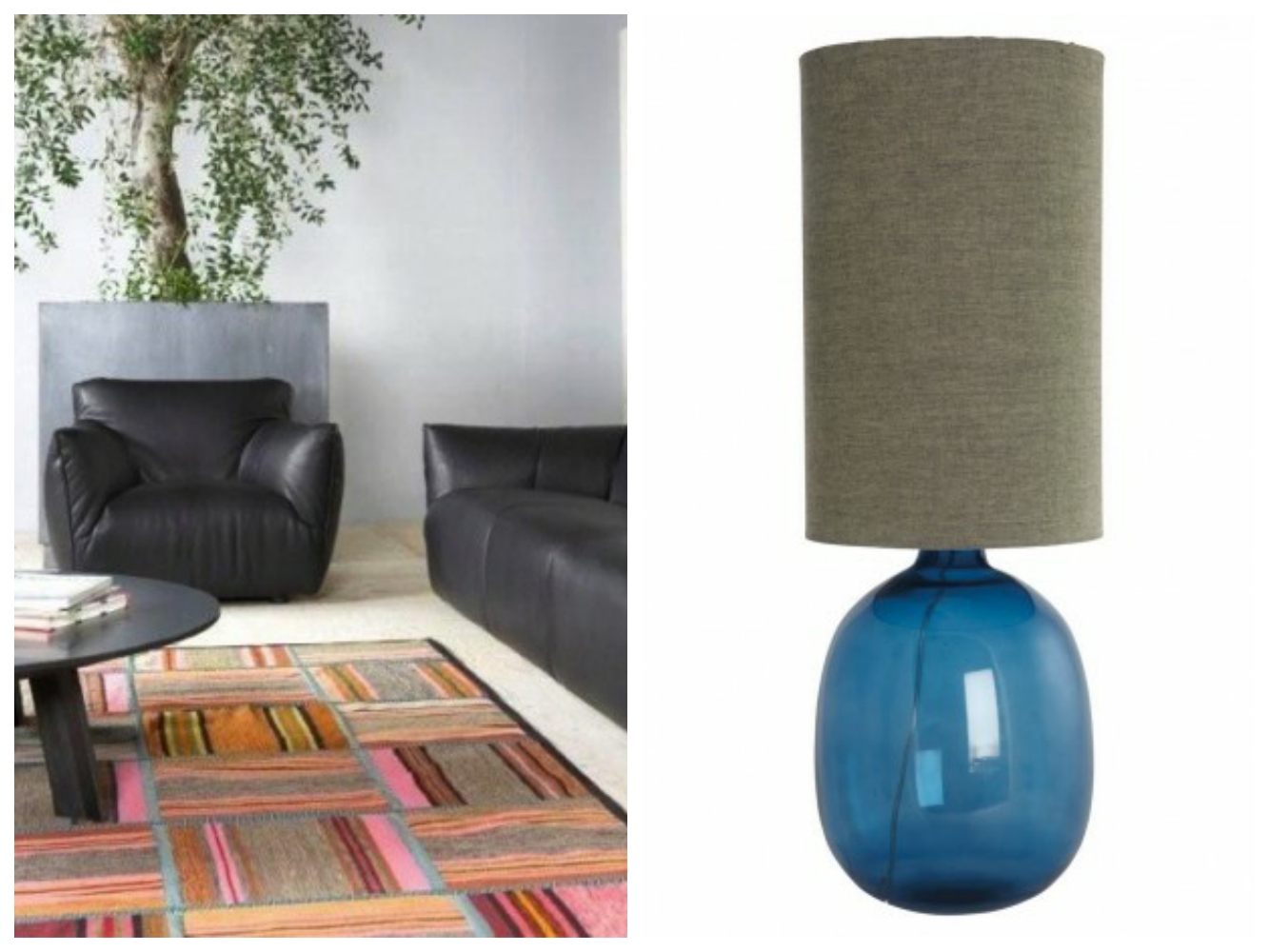 La Oca
If you're looking for a coffee table, I suggest you check out the Outlet of this furniture retailer, which has 23 shops around Spain. Also, this kitchen trolley is now available for 40€, the colour is really refreshing. And this white leather chair comes for 90€.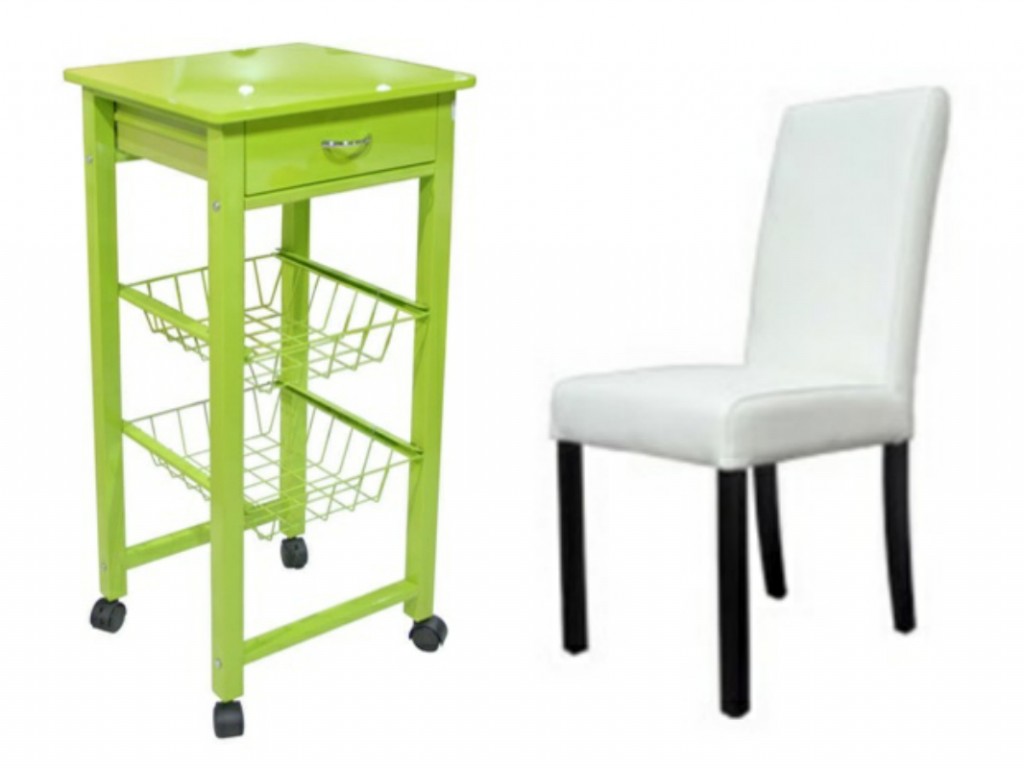 DecoraTuAlma
Another popular local online store I recently discovered has a wide selection of items on sale, but my today's pick are these three:
1.Low chair in cream colour, 97,82 €
2. Green wooden box for houseplants or bottles, 21,04 €
3.Tolix style tall bar stool, 51,30 €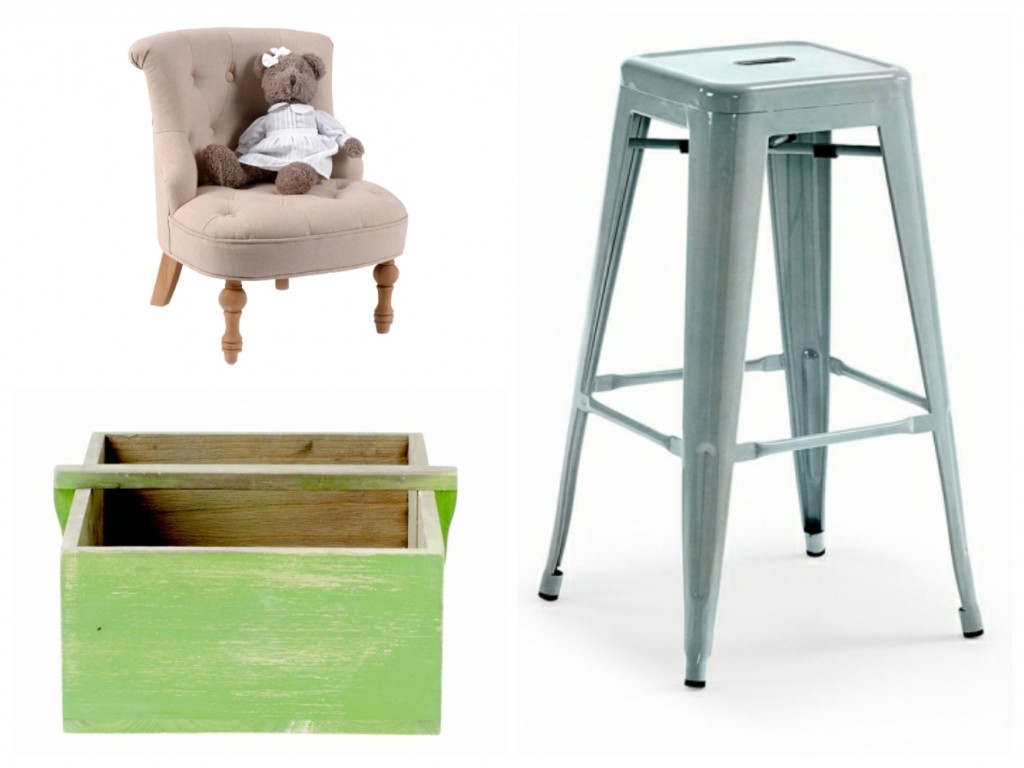 Casa y Lienzo
This online home decor outlet is my new favorite! It's got real cool designs and prints in furniture, and the accessories really stand out too. Hurry up if you like an item from my selection below, most of these campaigns will last till Thursday, the 21st.
Red enveloped shaped rack, 25,21 €
Geometric print banquette bench, 82,82€
Geometric chair,  205,54 €
Round copper candle holder, 32,65 €

Olhom
Olhom always has something cool and unexpected in store. This time they surprised me with a panel decoration campaign: tiles and wood carving murals. I can only dream that this becomes the next big thing in interior design, these things are SO beautiful!


My other pick from Olhom today is their boho Glam Spring campaign. If you're a sucker for natural interiors and houseplanting, which we saw are a big trend these days, these beautiful accessories will help revamp your 'natural' home.


MuebleDesign
MuebleDesign has a great selection of designer furniture replicas, and it's definitely worth checking out if you're looking for new cool chairs. The cachemere EGG chair inspired in Arne Jacobsen's designs is available in white, black, blue, orange and green and now comes for 590,00 €. Patchwork chairs inspired by Charles & Ray Eames come in different shapes and colours. This black&white piece is priced at 89,00 €.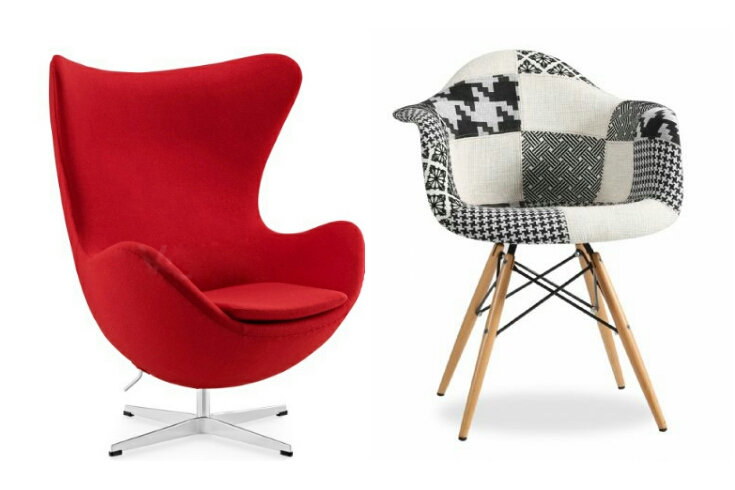 Kulunka Deco
An online store from the Basque country has 80% on a number of nice and funky home accessories in its Outlet from lightening and wall art to chairs and tableware. Hurry up, the coolest things run out of stock quickly!
Hammock chair, 52,00 €
London graffiti painting, 13,80 €
Station clock with a bell, 10,20 €
Nightstand, 69,00 €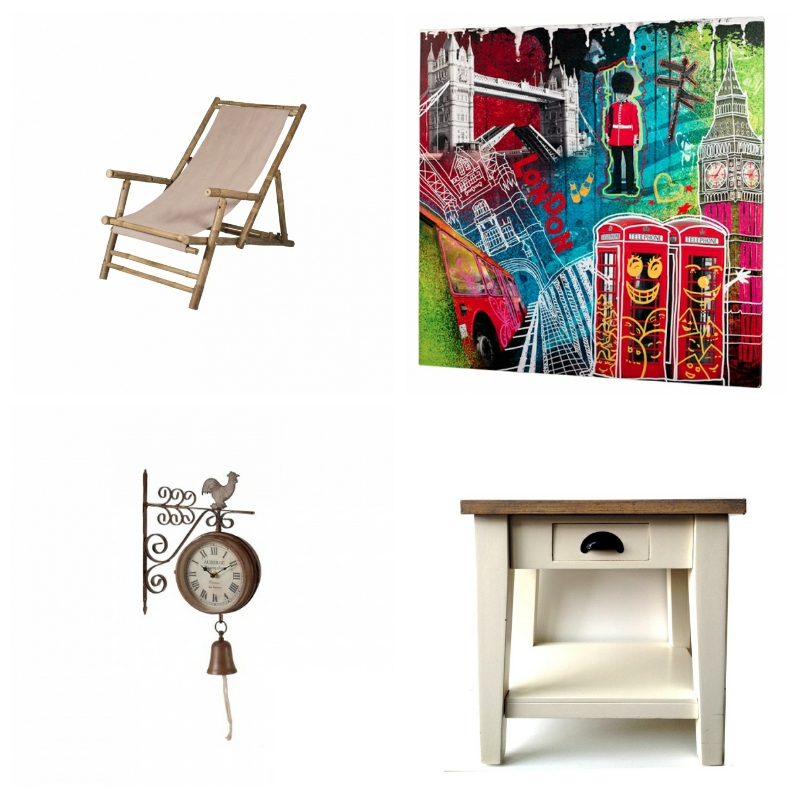 If you want to find more shopping tips and my advice on Spanish and international furniture and home decor stores, you might want to check out previous issues of this weekly section.