I was very excited to return to Madrid for another edition of Casa Decor – Spain's main interior design event, showcasing current tendencies in architecture and interior design through a carefully curated selection of spaces designed by top local 'interioristas'.
Over the years, this shop-window of Spanish interior design has been organized in some very different venues – from embassies and palaces to factories and schools. This year Casa Decor celebrates its 25th year and 52nd edition in a majestic 1900 4-floor palace on calle Antonio Maura, 8, a beautiful example of Madrid's burgeois architecture.
Here is my report from last year's event, and below are the 11 projects (out of about 60 in total!) I liked the most from this Casa Decor.
Suite "Wake up in Palm Springs" by Patricia Bustos de la Torre from Blossom Studio
This retro lux space was one of my favorites. Drawing inspiration in Mid-century – the Golden years of Hollywood, it has a very summery and relaxed feel to it. The designer used a lot of chic pink and tropical patterns, and the accessories are absolutely gorgeous – look at this tiger painting or the palm-tree shaped lamp!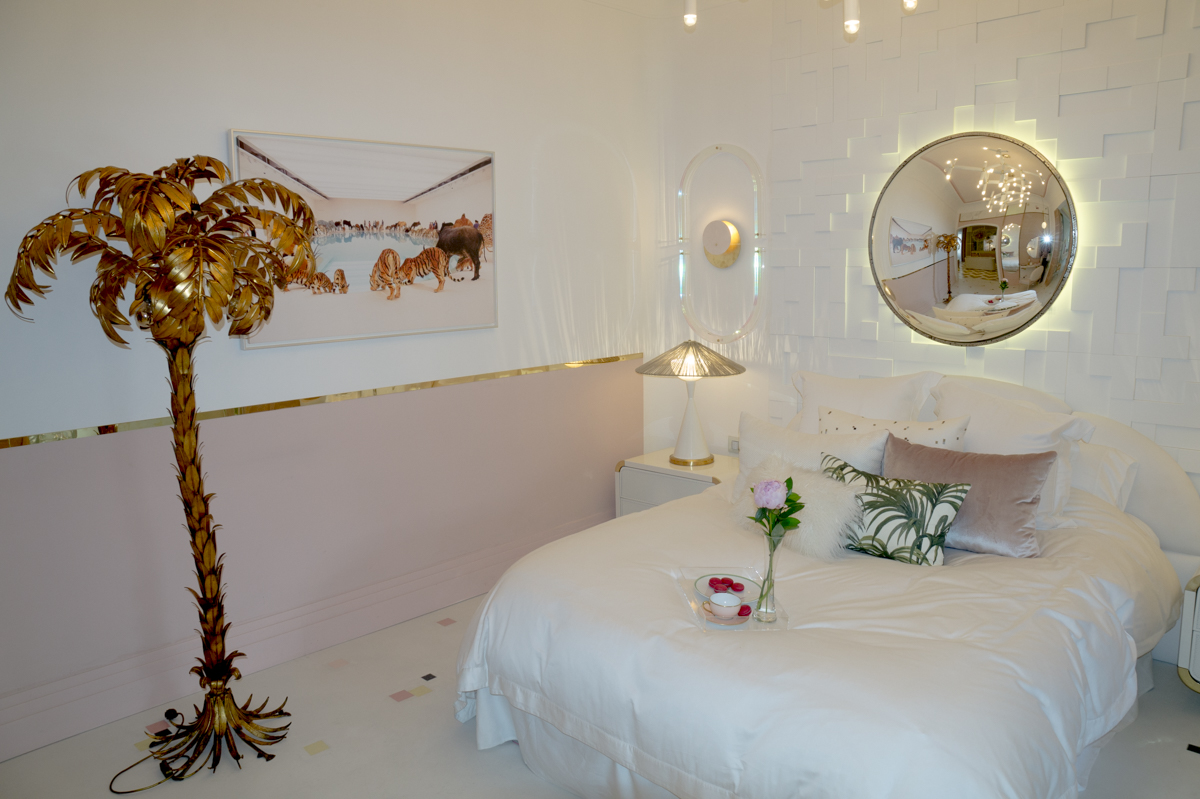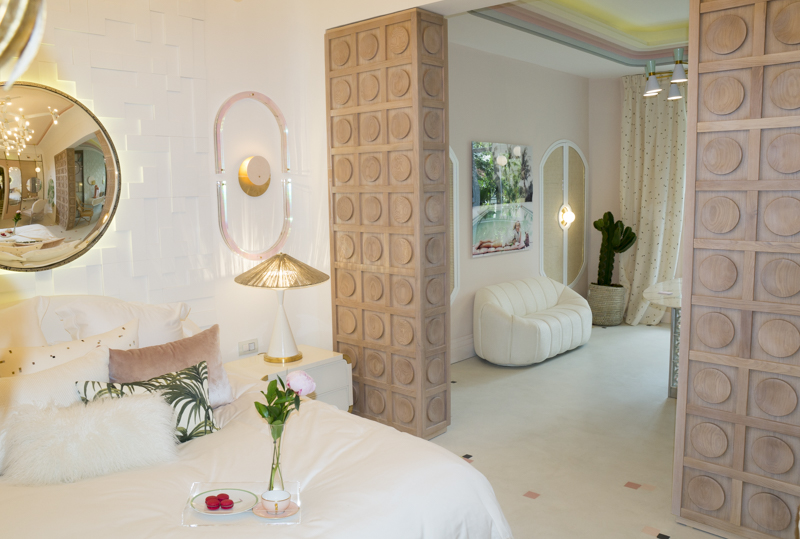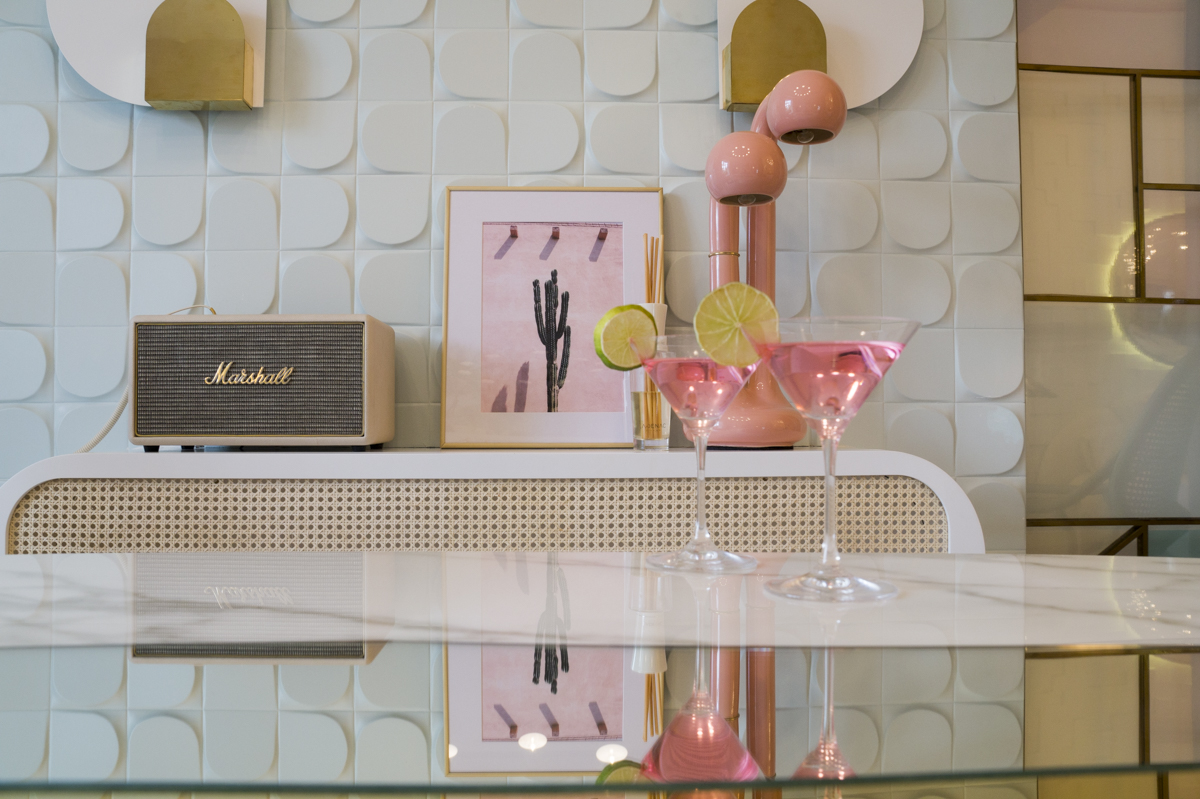 Trendy Kitchen by Beatriz Silveira (for Samsung)
Samsung knows to choose its collaborators right. Last year Guille García-Hoz blew everyone's mind with his rustic kitchen, and this time Beatriz Silveira opted for a completely different concept, but just as beautiful in its own way. Both trendy and classical, it is a blend of traditional materials and kitchenware with edgy accessories and modern living essentials.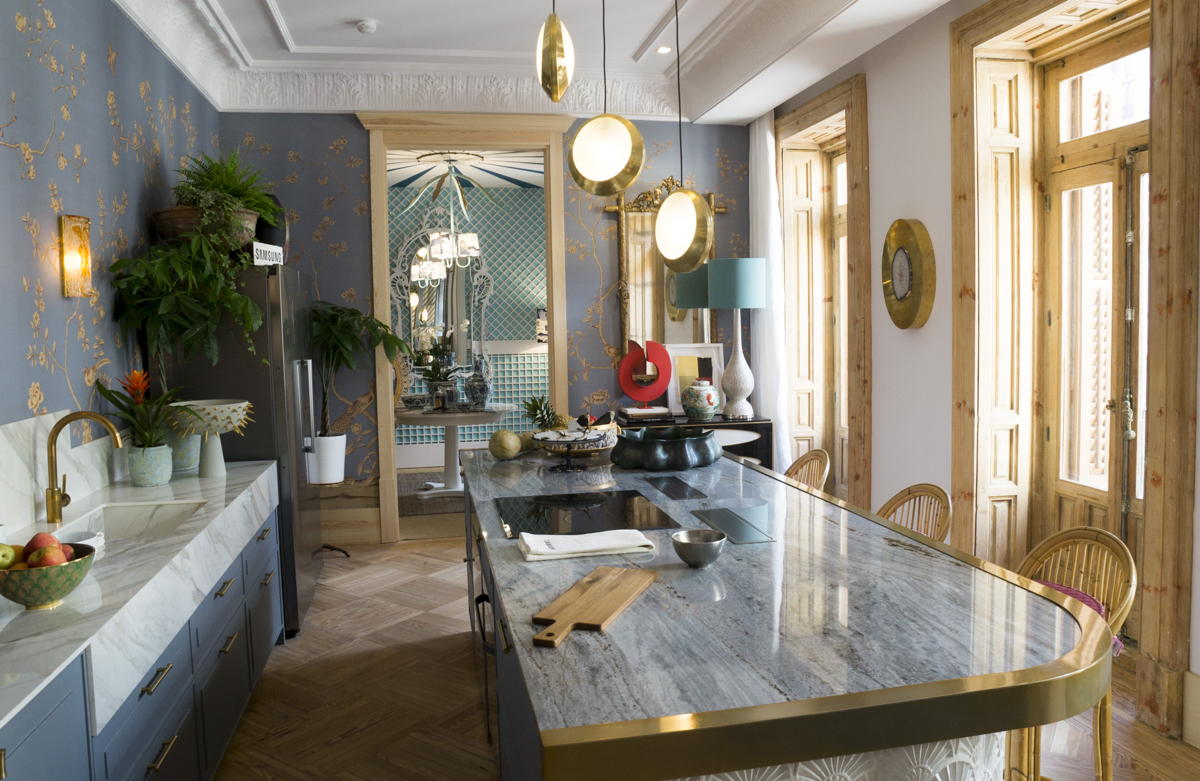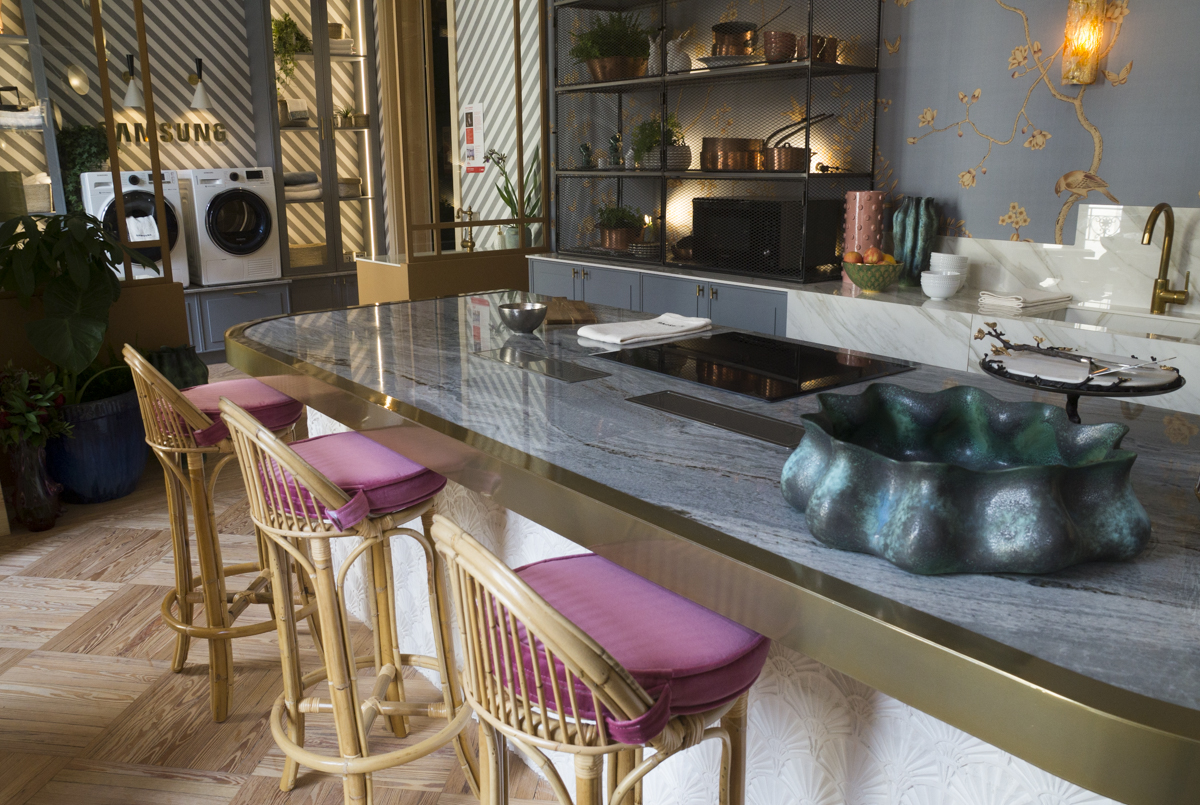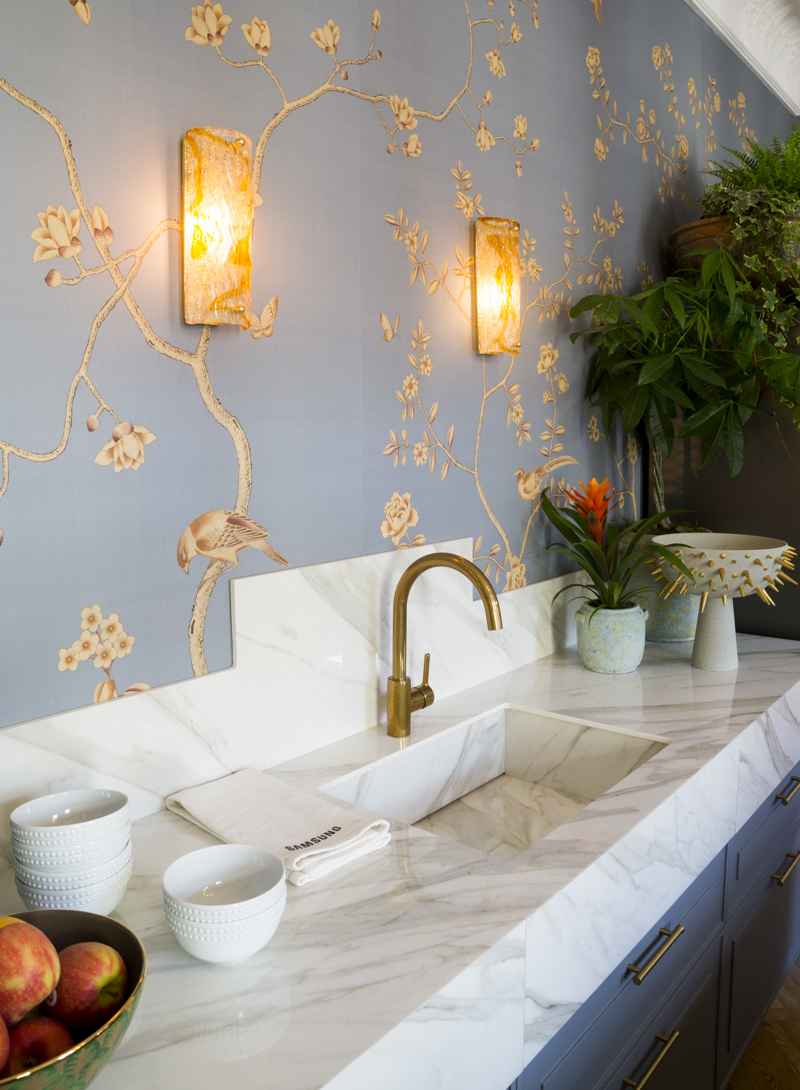 "The Coco Pavilion" by Patricia Fernández Castro
The designer says that the concept reflects a sophisticated, elegant and bold American style from late 1960s – early 1970s, and is specifically inspired by the works of photographer Slim Aarons which featured the legendary American pavilions. And there is definitely some Chinoiserie influence here as well. I loved the fabric used to upholster the straw arm-chair and consoles repeating the style of the ceramics.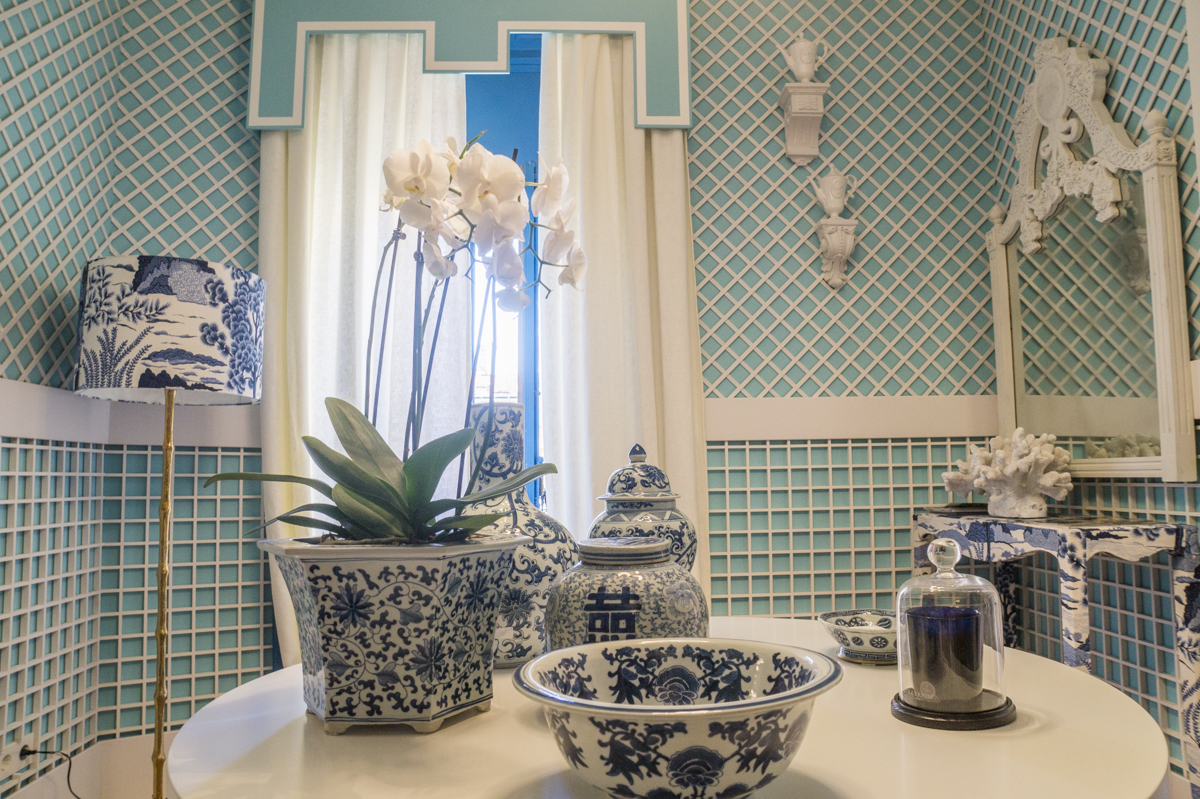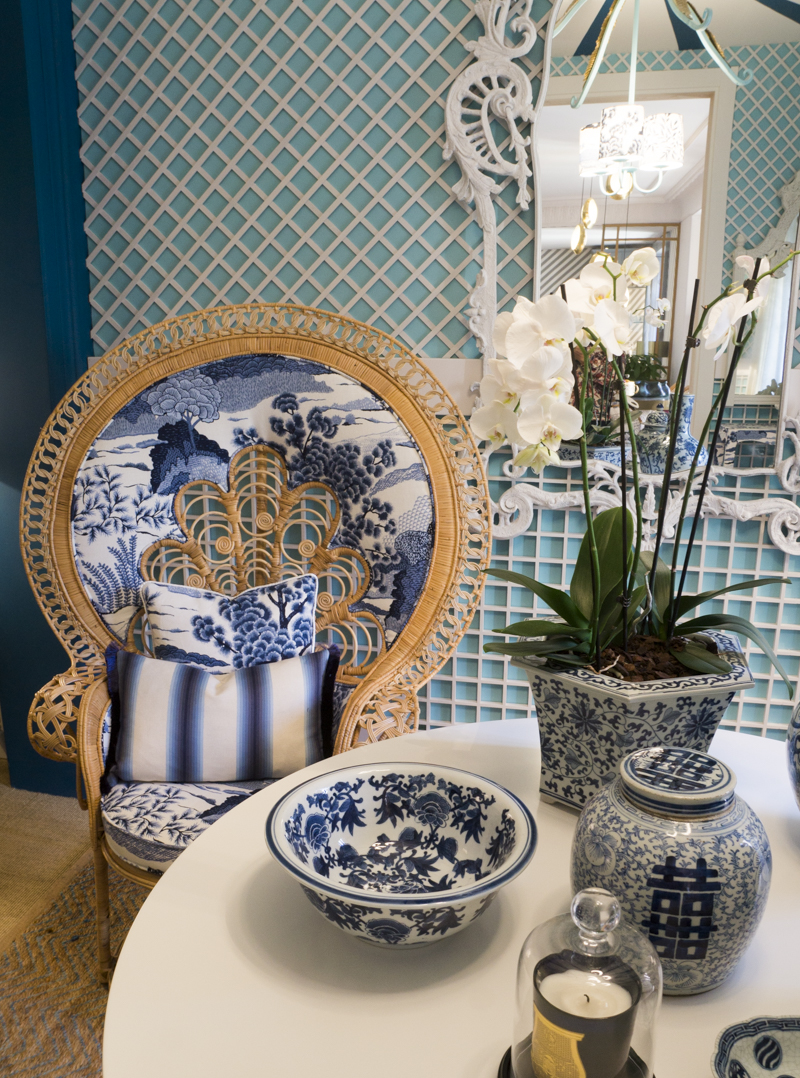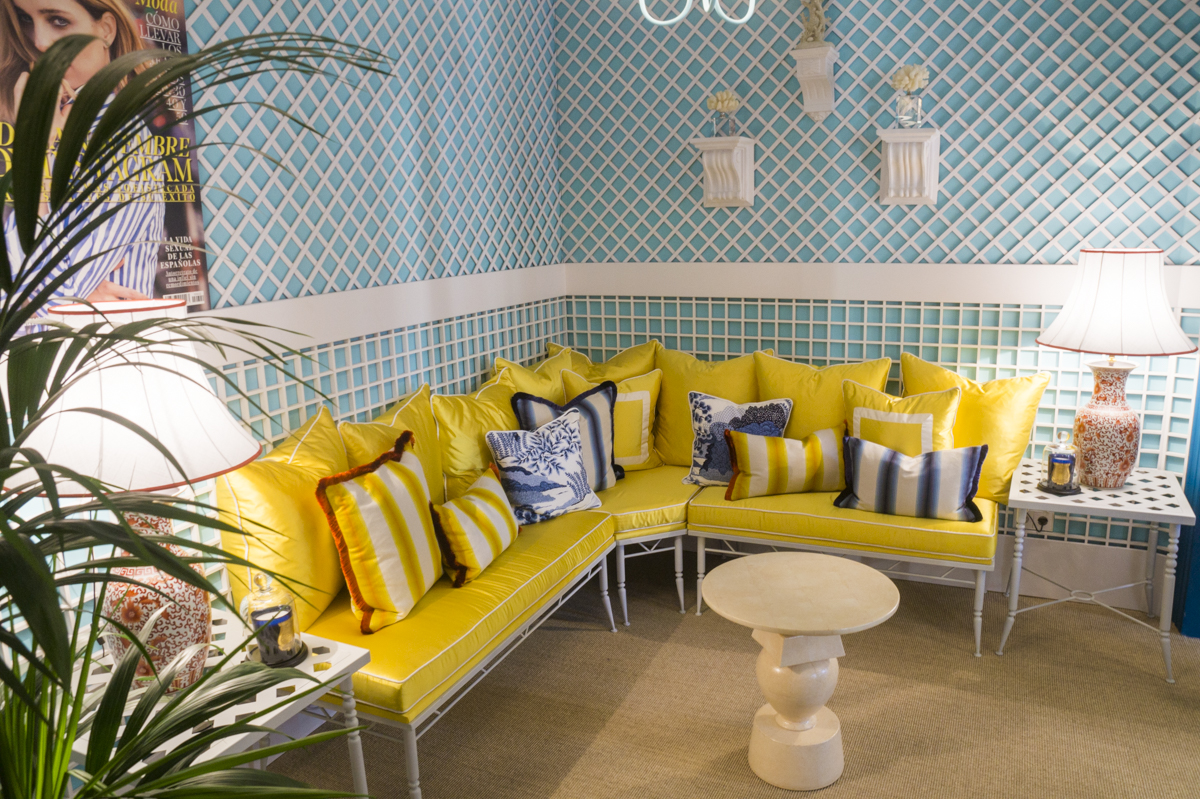 Loft "Presidential Suite" by Raúl Martins (for the Embassy of Portugal to Spain)
Following last year's success Portugal had in Casa Décor, they have returned with yet another stunning project showcasing materials and pieces from the best Portuguese brands.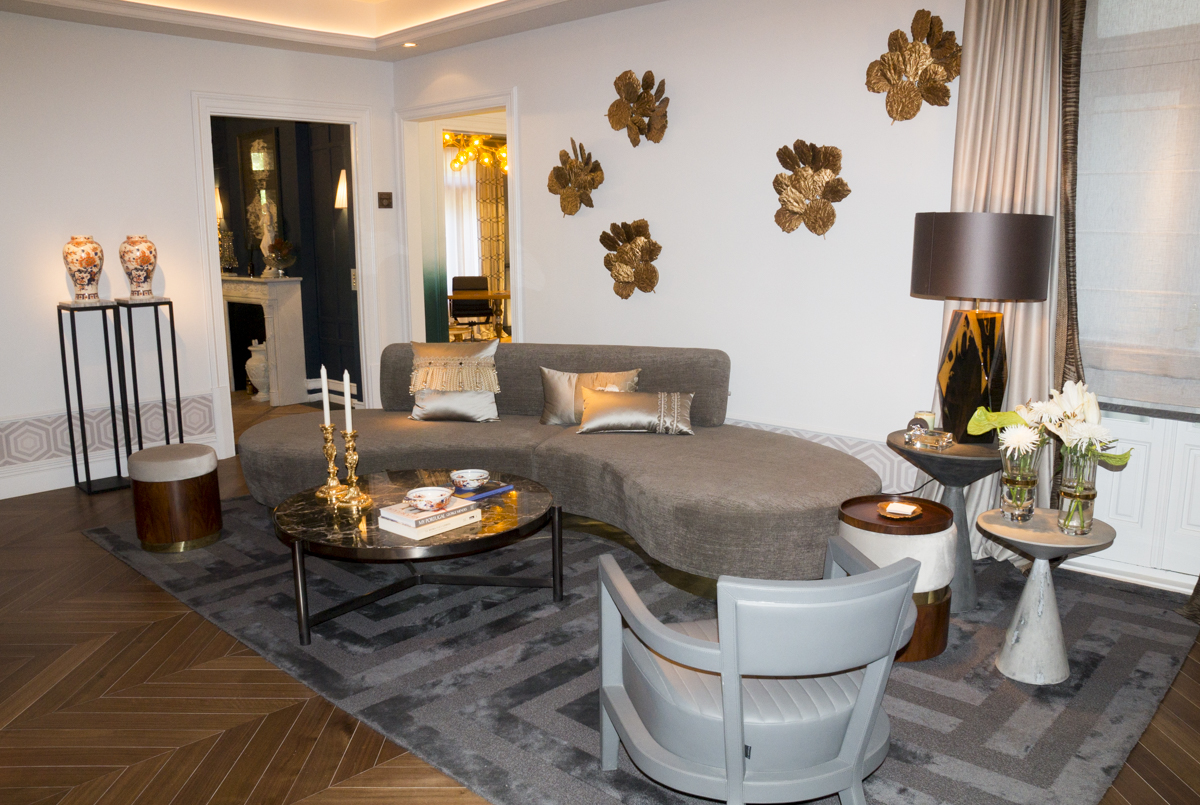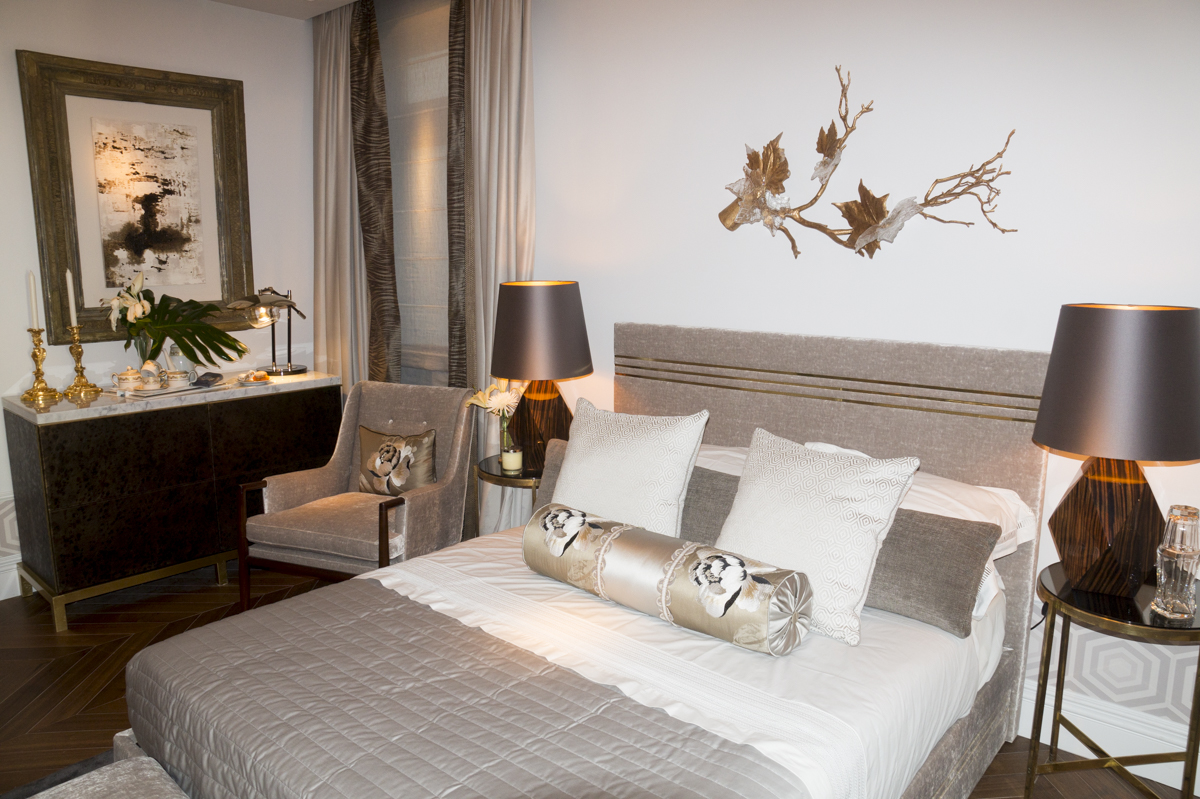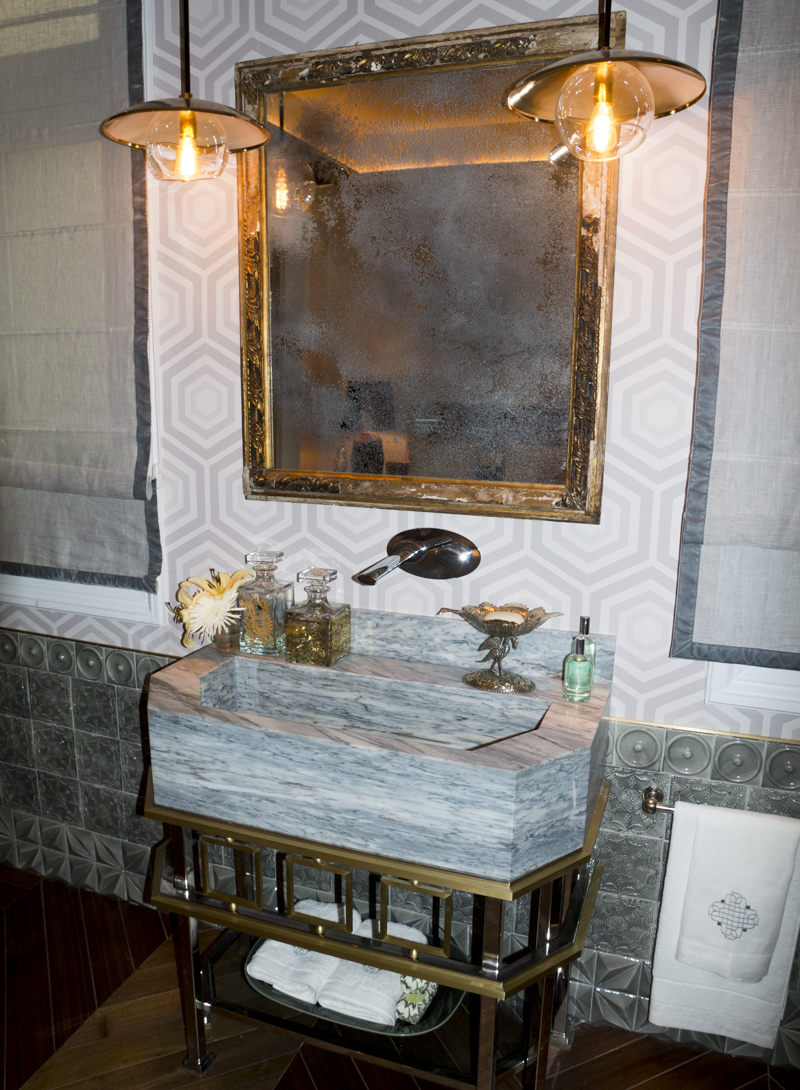 "Magic Box" from Miriam Alía Mateo (for Westwing)
Miriam Alía has a very distinctive design style – luxurious and feminine, but also very fresh, edgy and bold. And unfailingly dashing! Love the elaborate work done on the floor and walls, it just lifts the whole space up! A true festival of patterns, textures and colour!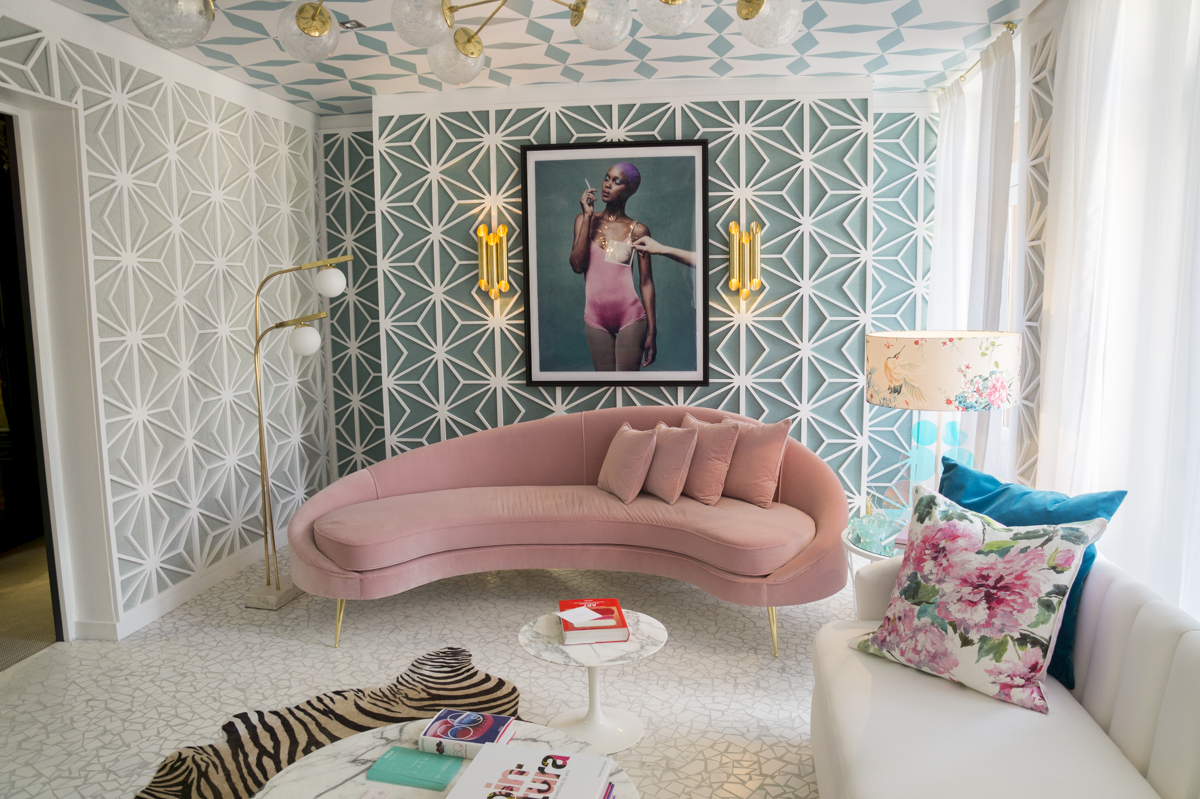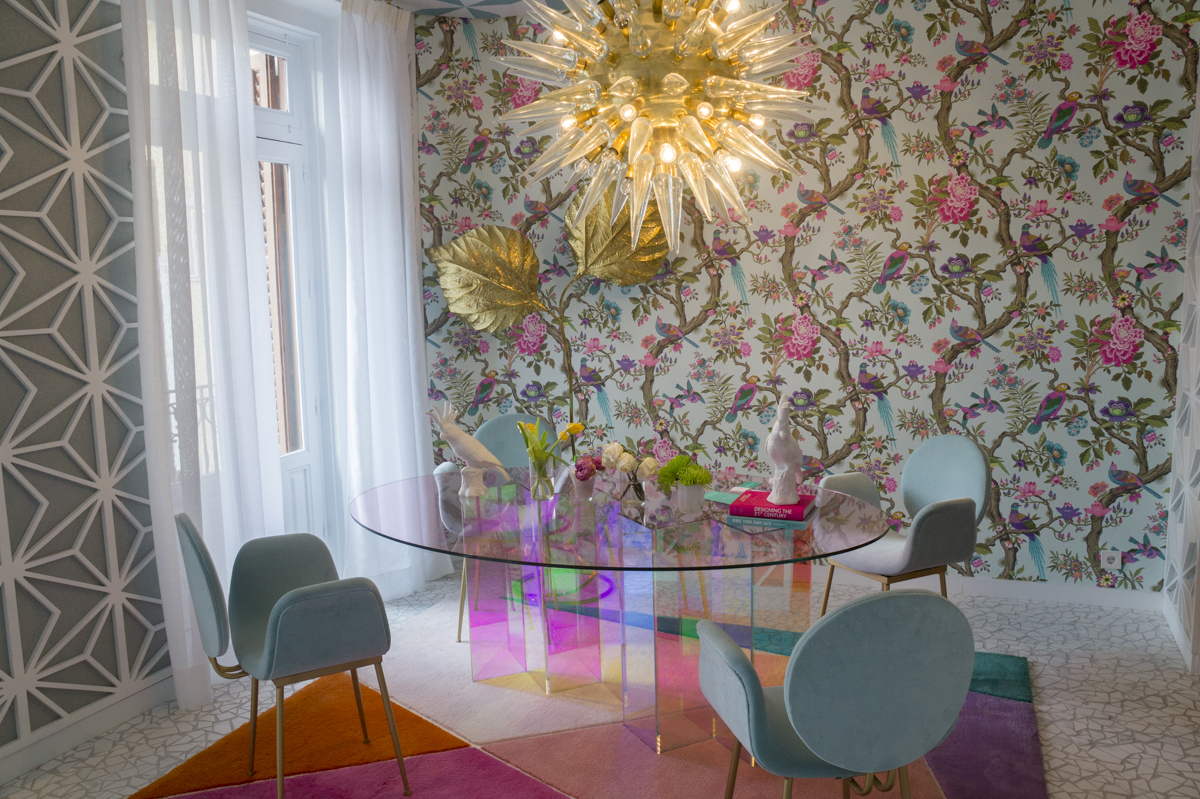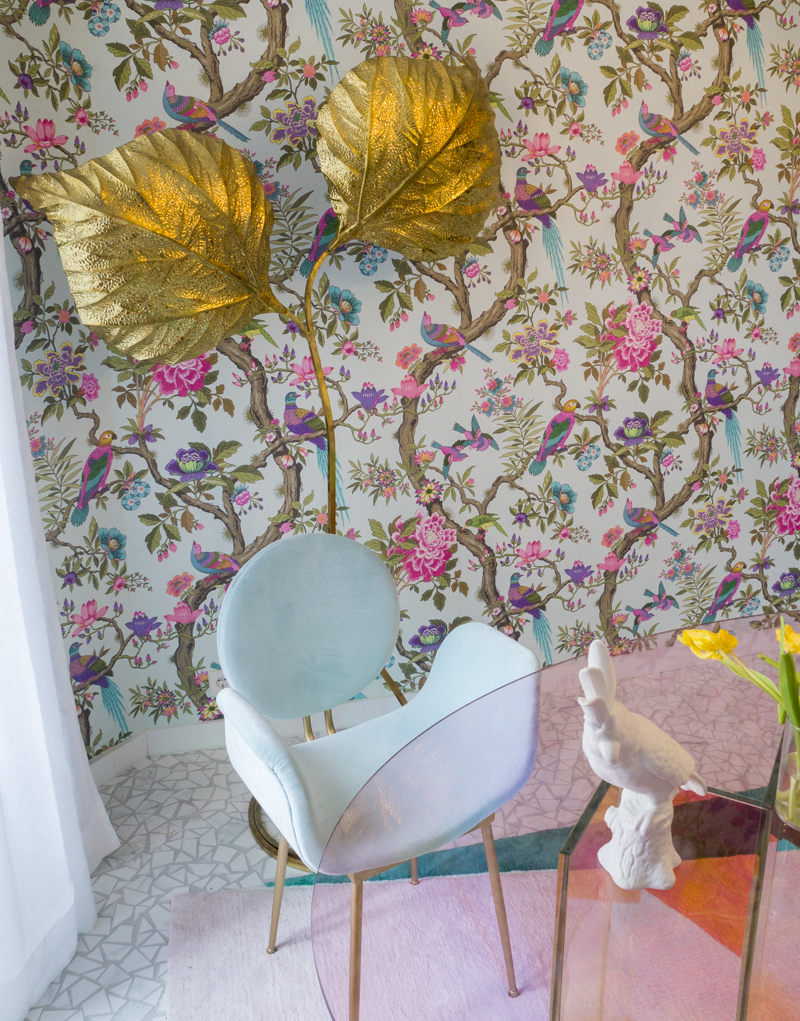 "Blue Moon" private club by Adriana Somoza, Caridad Tercero, Isabel Tercero, Ignacio Alfaro and Jesús Alfaro
Deep blue setting inspired in the marine motifs by Japanese artist Katsushika Hokusai, molding, mirrors and chimney create a perfect lounge room to relax and have a Blue Moon cocktail. Wooden floor with marble inserts paves the way to an urban garden.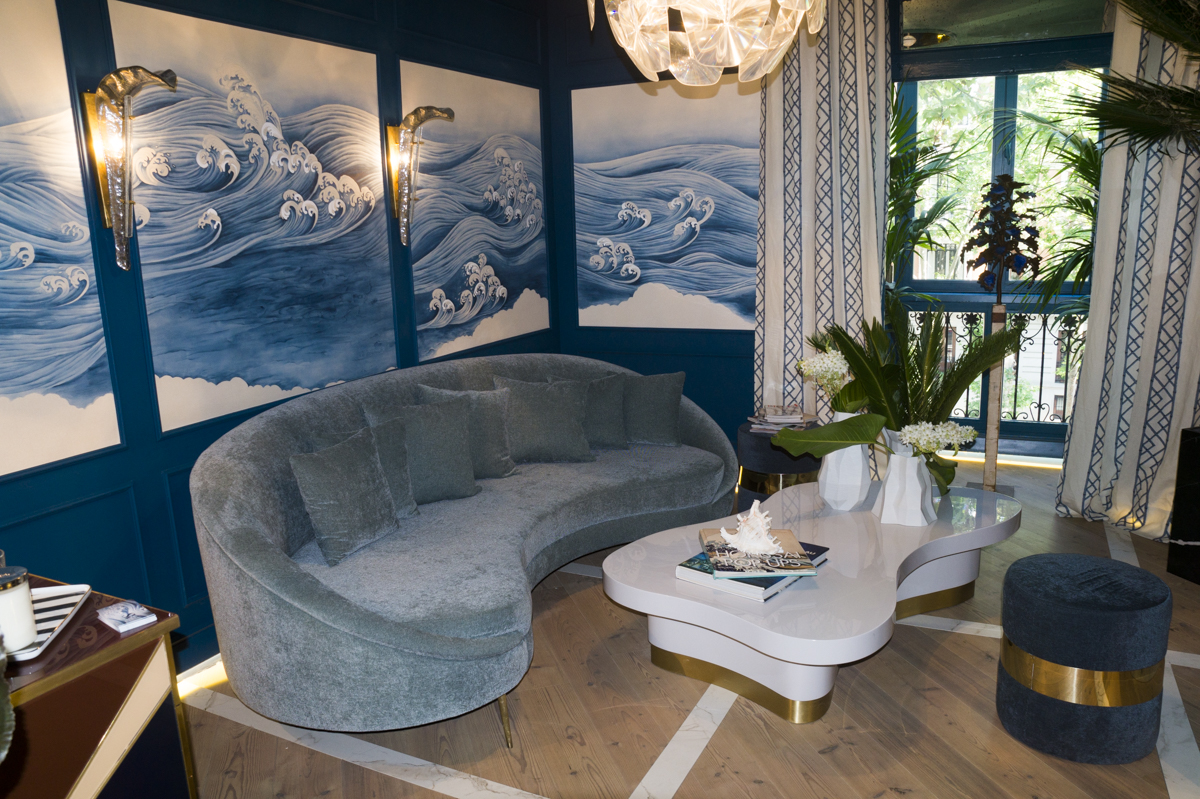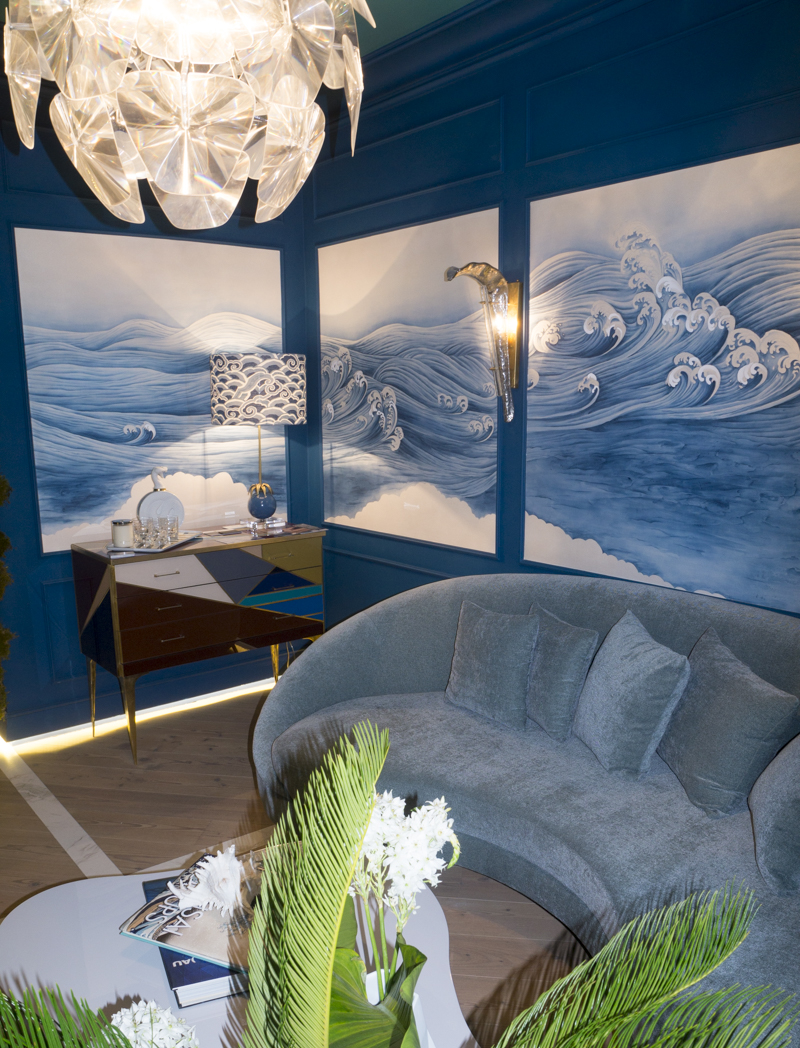 Living room by Virginia Sánchez Holgado and Moisés García
The name of the project – "La cuestión palpitable" is a reference to a book by Emilia Pard Bazán – a literary essay and the writer's reflections on modern ideas in literature. This space is a reinvention of the richly decorated burgeois houses from the late 19th century. Love the contrast of black&white geometry and emerald ombre walls!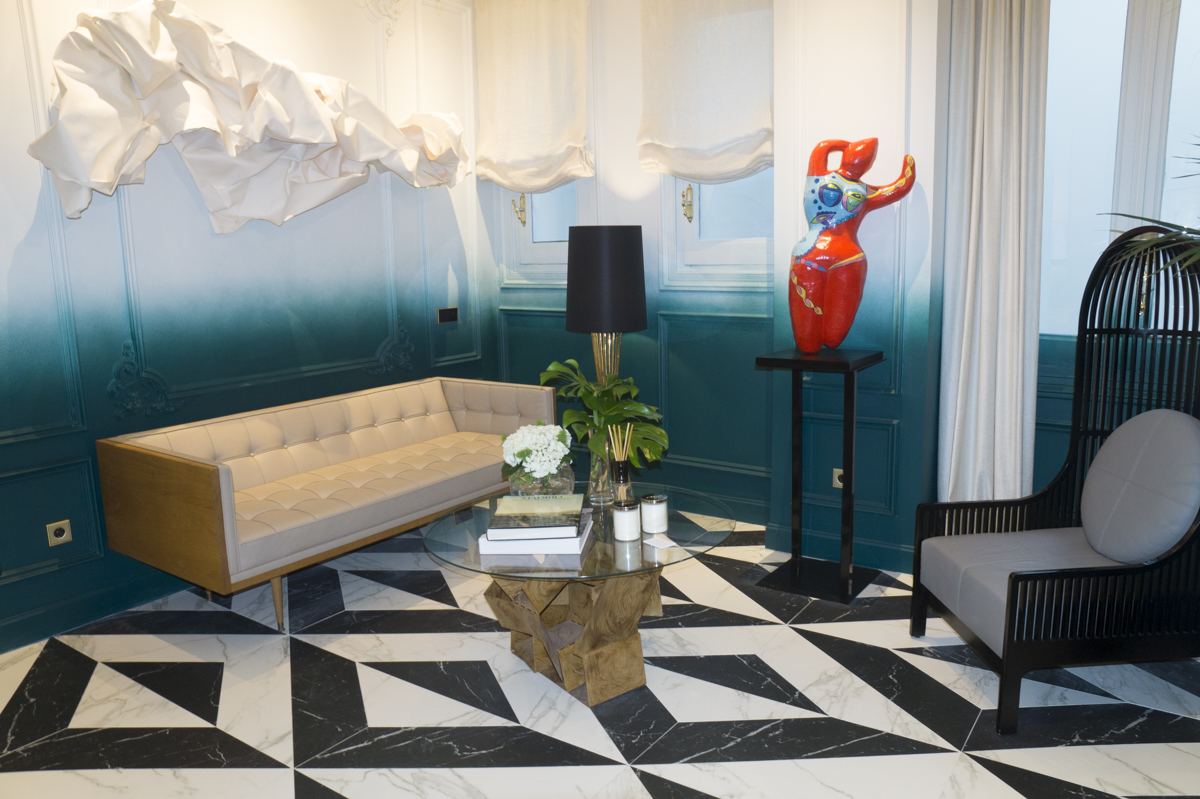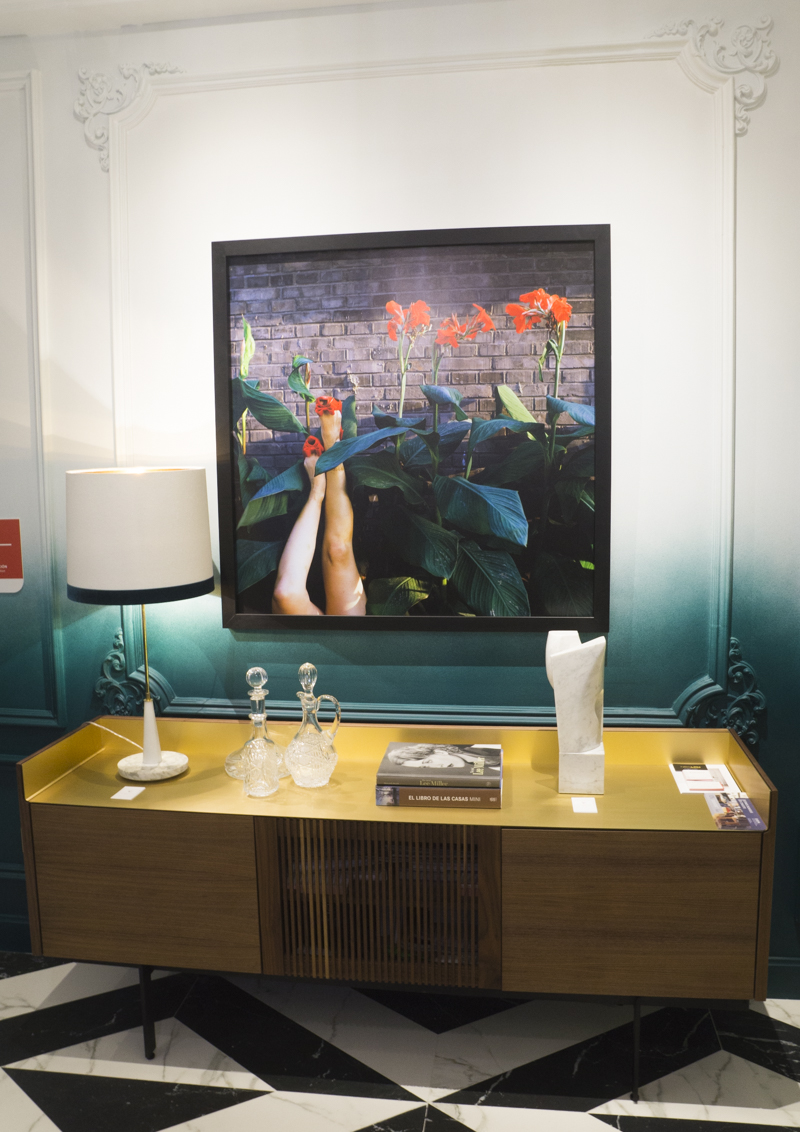 Petit Oasis by Tessa Fernández-Durán
This small and cozy living room inspired in a French garden has so many cool things that I love about it. It's colourful, has fun floral wallpaper, statement couch, and antique elbowed chair with zebra upholstery. Very eclectic, this mix works just perfectly!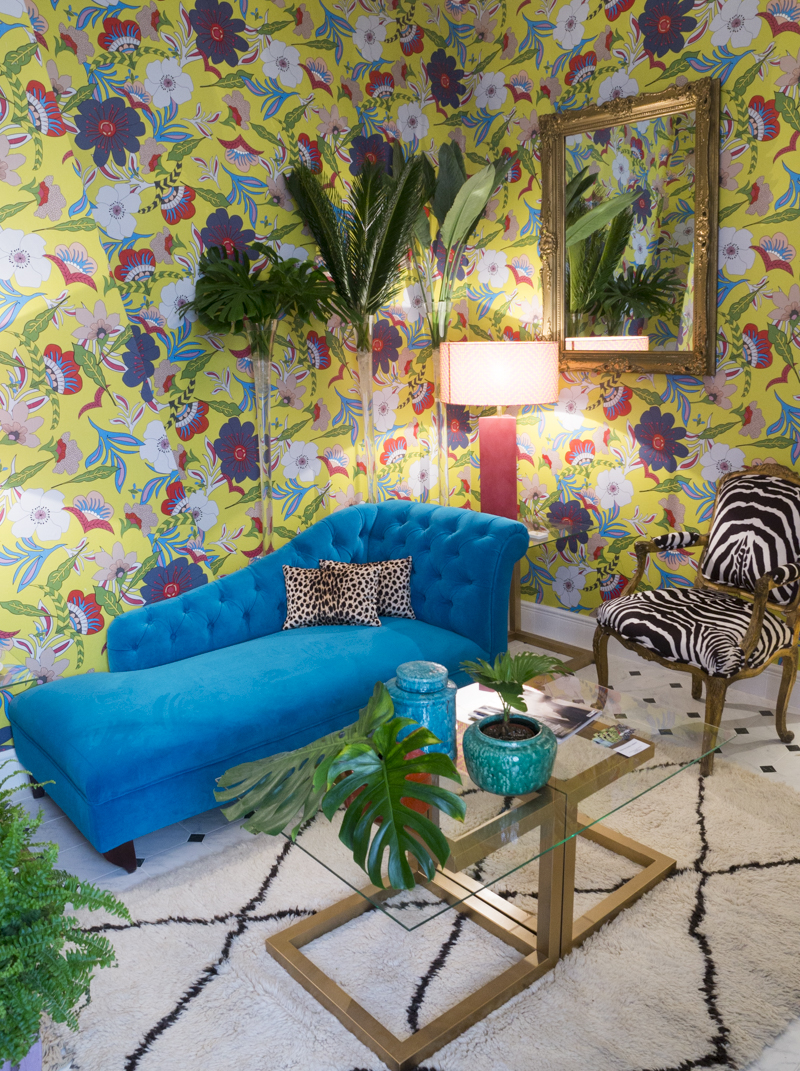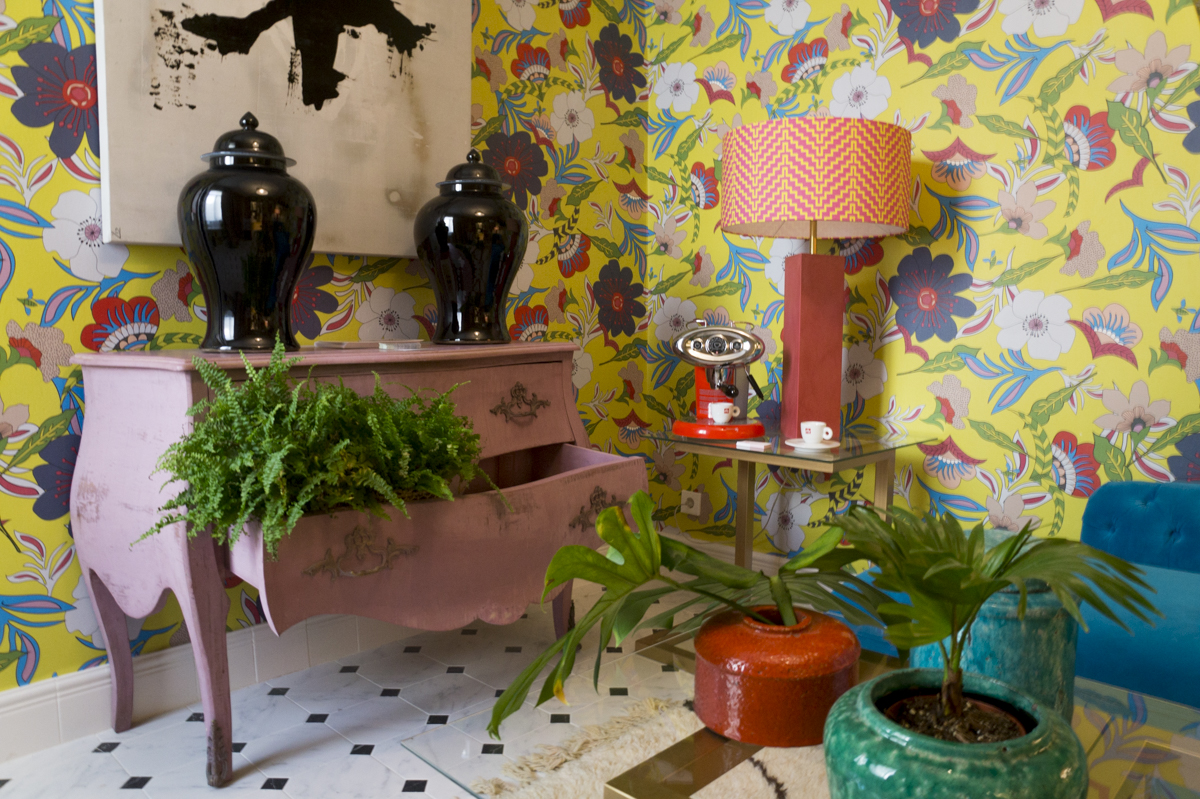 Library room by Asun Antó from Coton et Bois
I'm not the biggest fan of classic interiors, but this space is just so cozy and pretty. Loved the tranquility of the color palette and the little balcony with a bench is such a gem!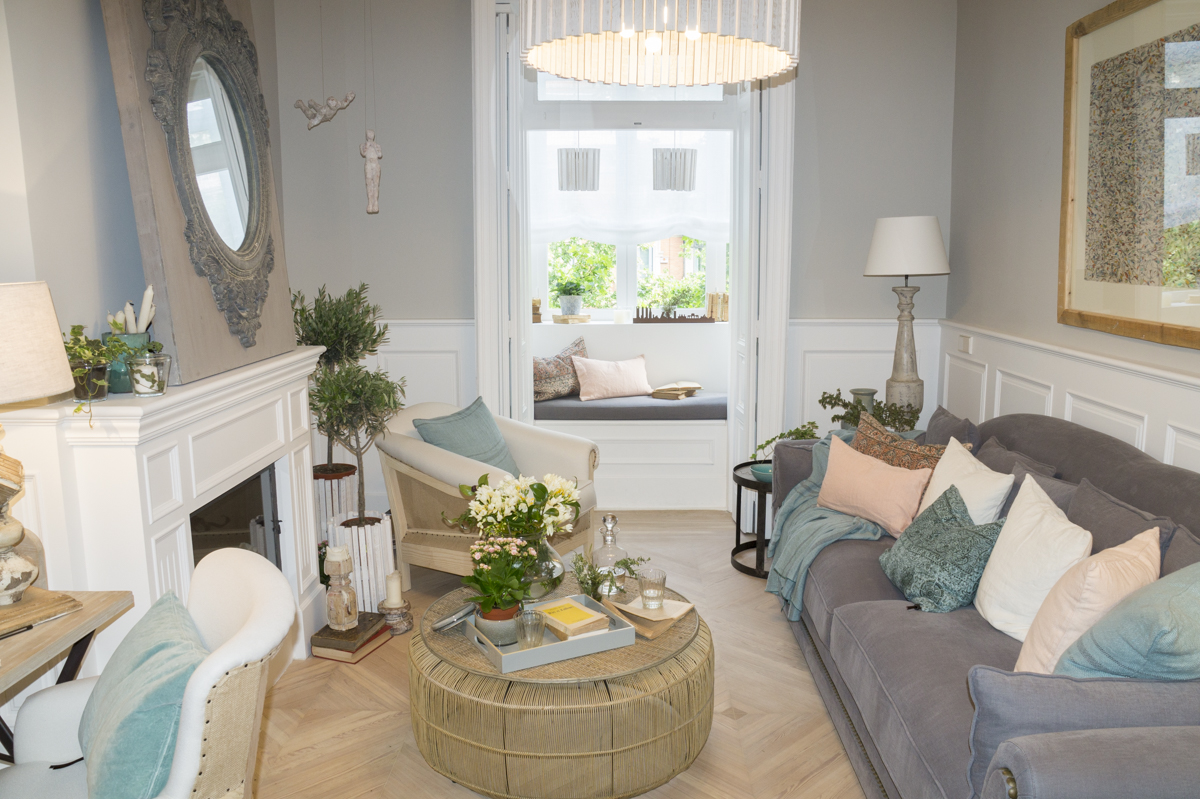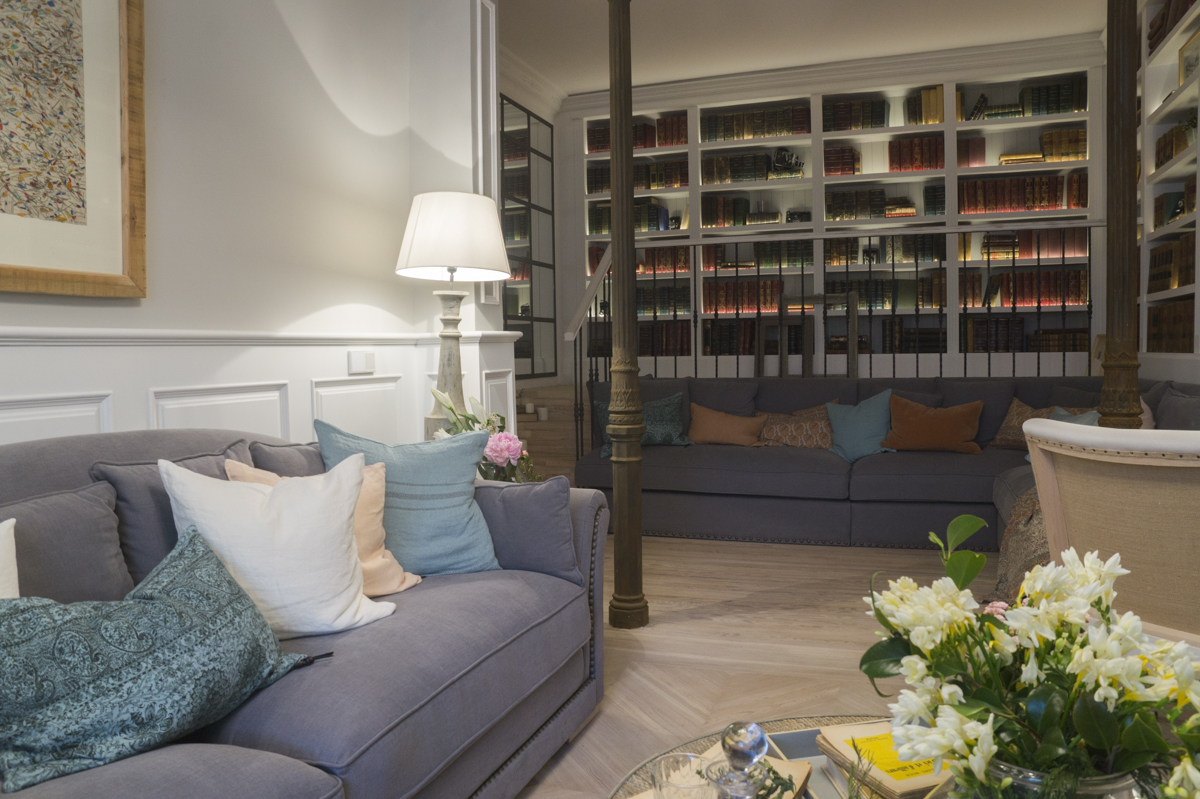 Bathroom by Nuria Alía
Both Alía sisters have a very flamboyant and eclectic design style. This space is very chic, very cheerful and warm. The pattern and colour mix are just to die for. If only we had more bathrooms like this, getting up in the morning would be a lot less frustrating, don't you think?!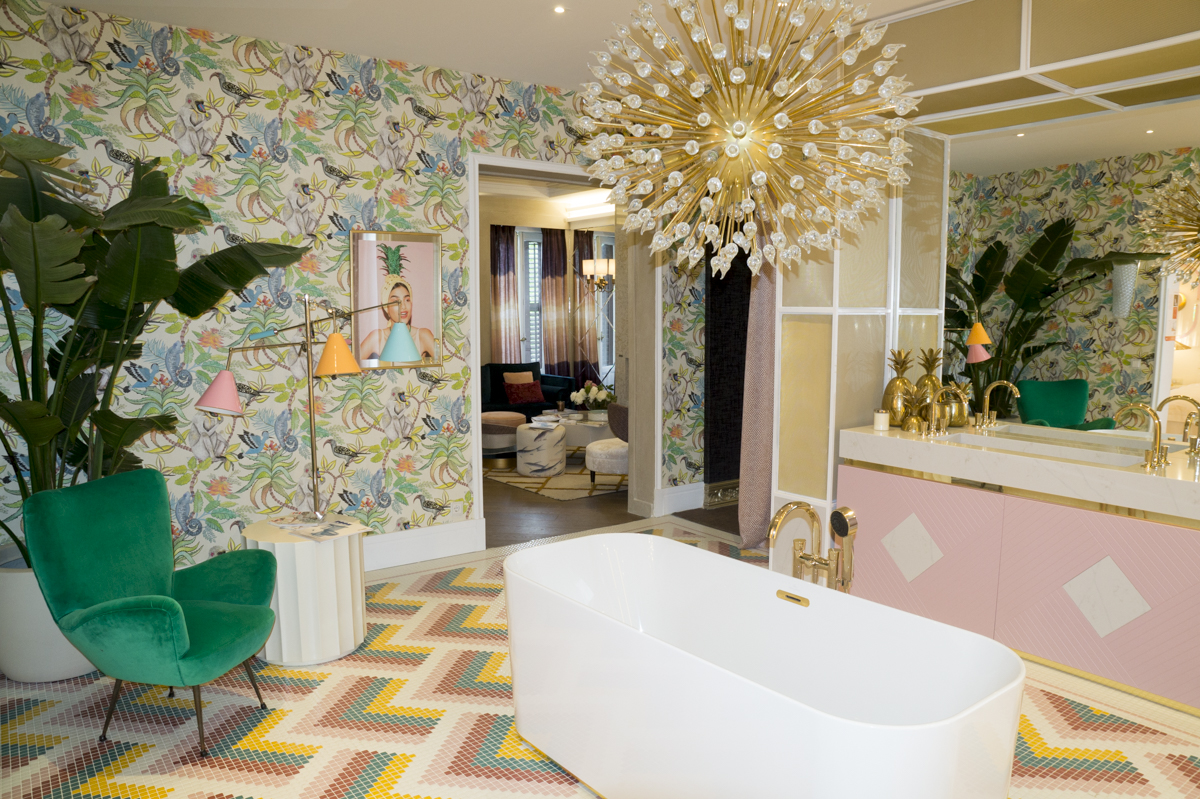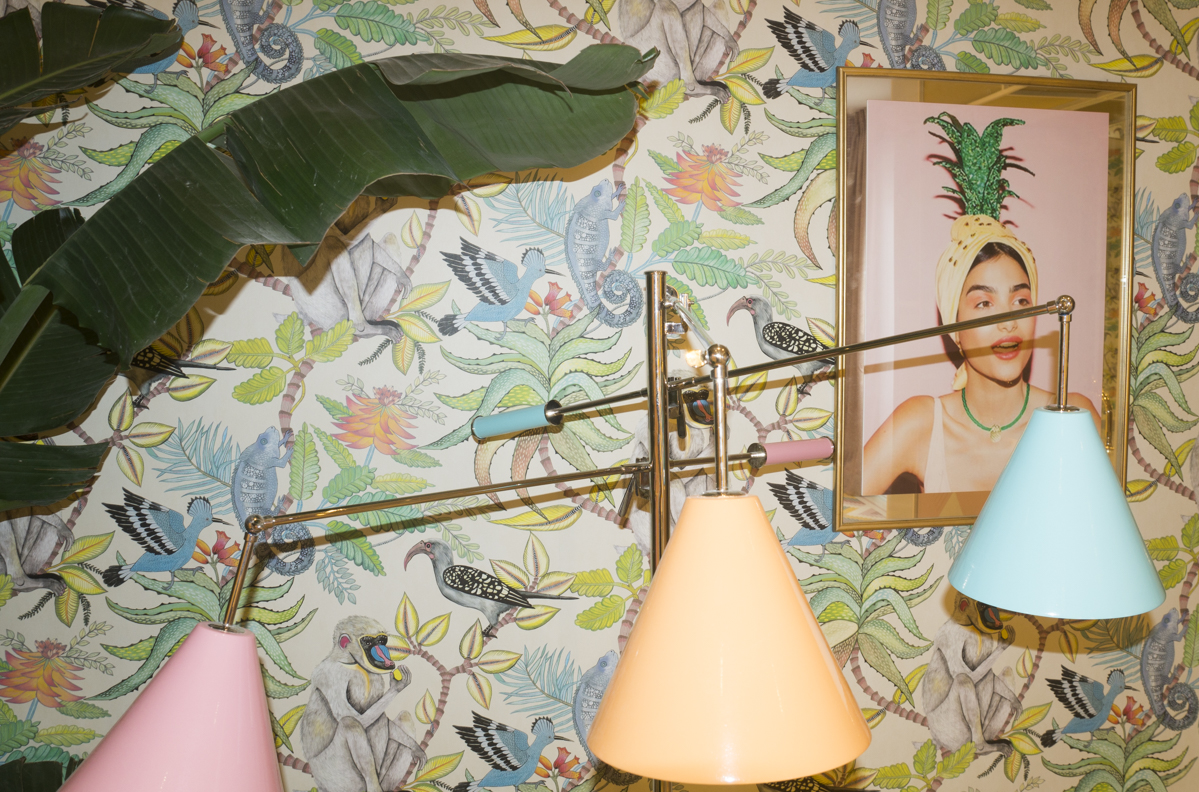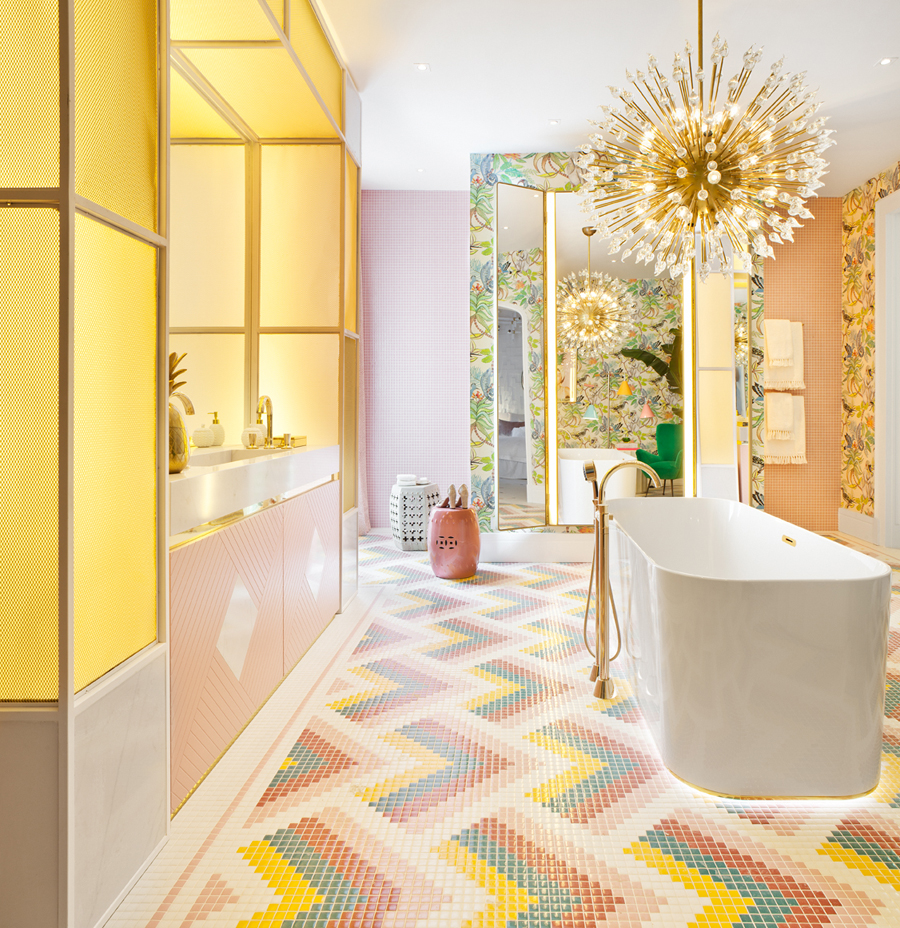 Bathroom by Erico Navazo for Colorker Group/Azulejos Peña
And another take on a bathroom, this time from a man. The acclaimed Spanish designer used wrought iron furniture and contoured ceramic finishings on the walls and cabinet. This ceramic finishing is what gives the place an extra wow effect!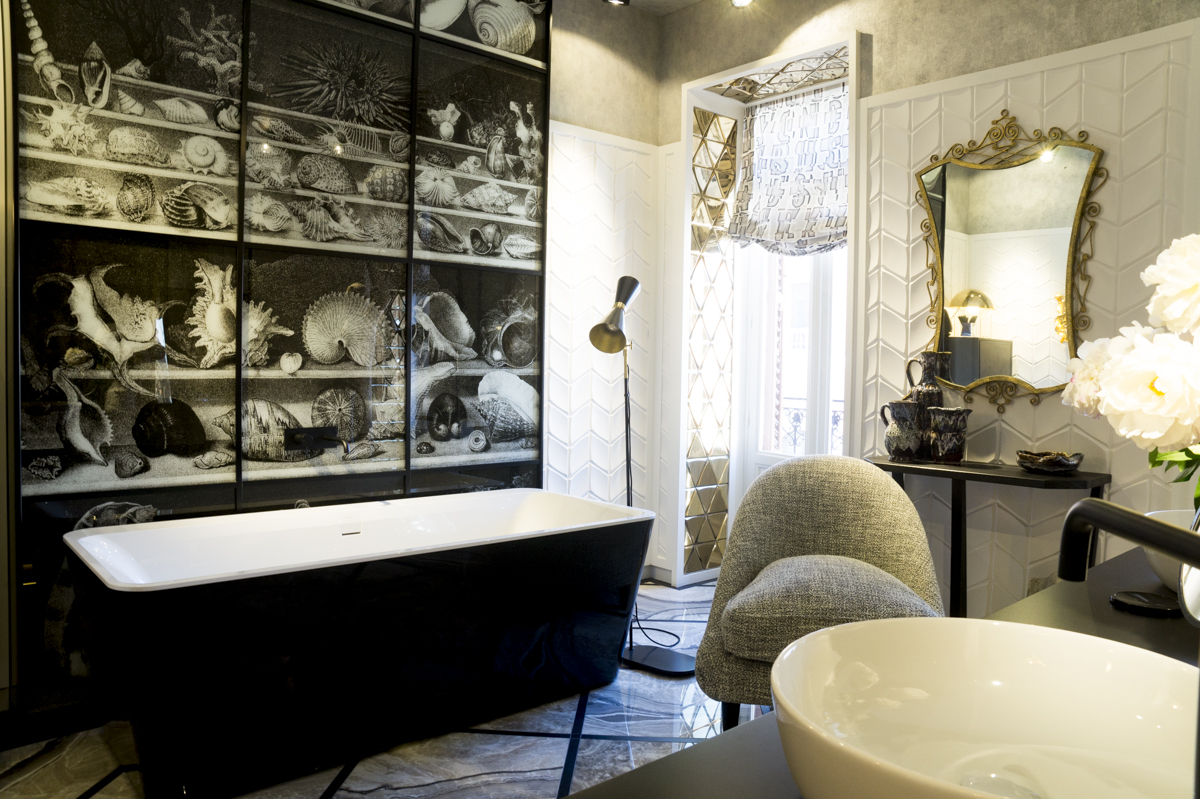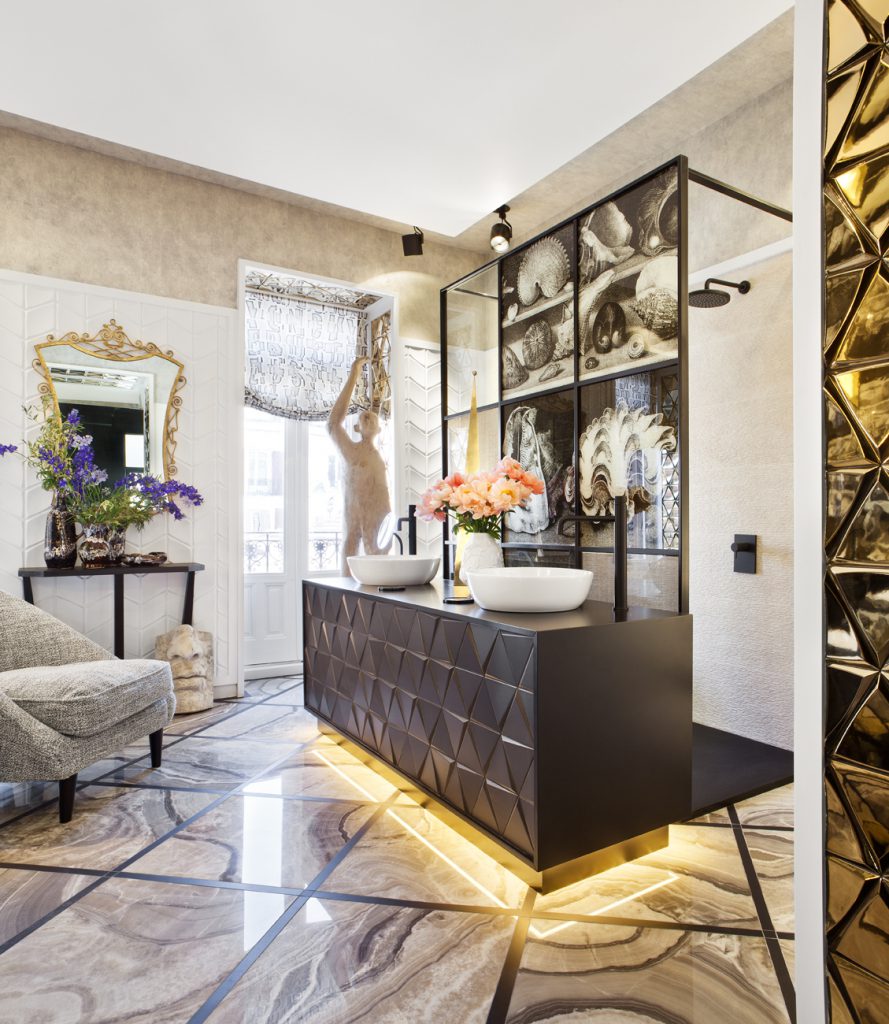 How to visit Casa Decor
Casa Decor will be open till the 18th of June every day 11AM – 9PM, calle Antonio Maura 8, Madrid.
To buy tickets online.
www.casadecor.es