Are you new in the city? Or maybe this year your heart yearns something special? I have a feeling that since this year has been difficult and frustrating in one way or another for most of us, the urge for some Christmas glee can be bigger than ever. I myself have finally bought a pink Christmas tree! And it's easily my favorite tree ever!
As a big cosmopolitan city, Barcelona has a very opulent home decor shopping scene. Although now that we are in partial shopping center lockdown, some really good sources of cool Christmas decor are inaccessible to us, such as Primark (affordable and fun, but offline only). But there are plenty of other places still open, so here is my shopping spree list.
Specialized Christmas shops
Navidecor
For over 20 years, Navidecor has opened a showroom dedicated to Christmas in Barcelona and other places around Catalonia. This year, their gorgeous store packed with everything – from trees and lighting to Santa's available in all colour schemes and sizes – is located next to the magnificent historical compound of Hospital Sant Pau.
Carrer de Cartagena, 355 (El Guinardó)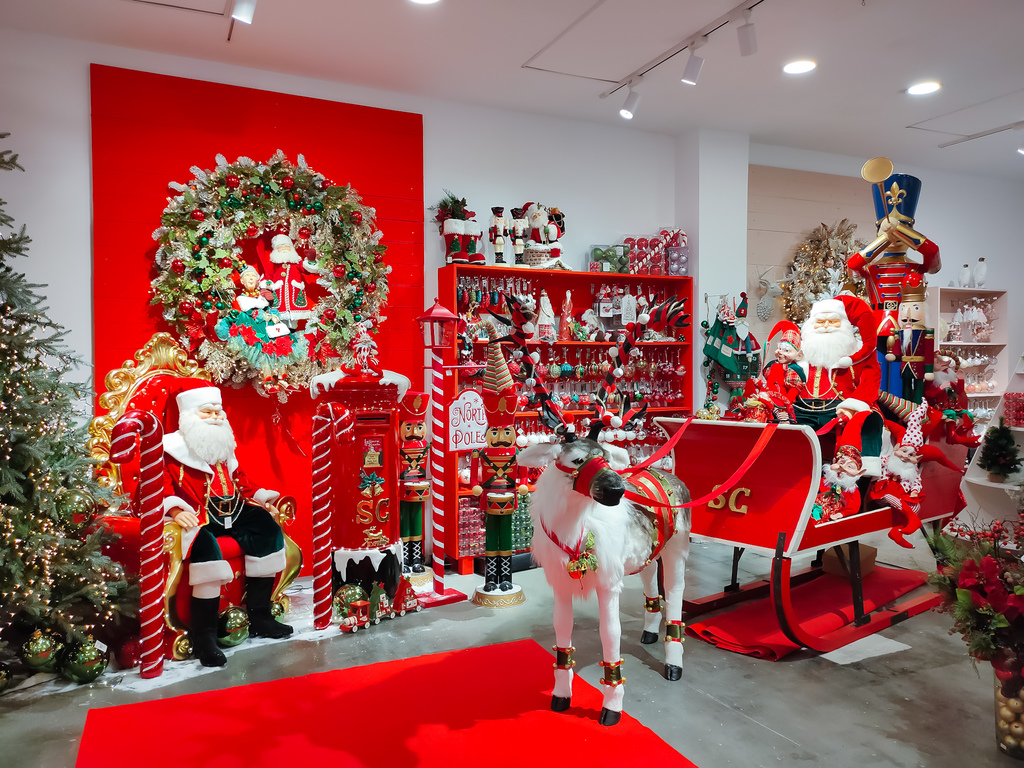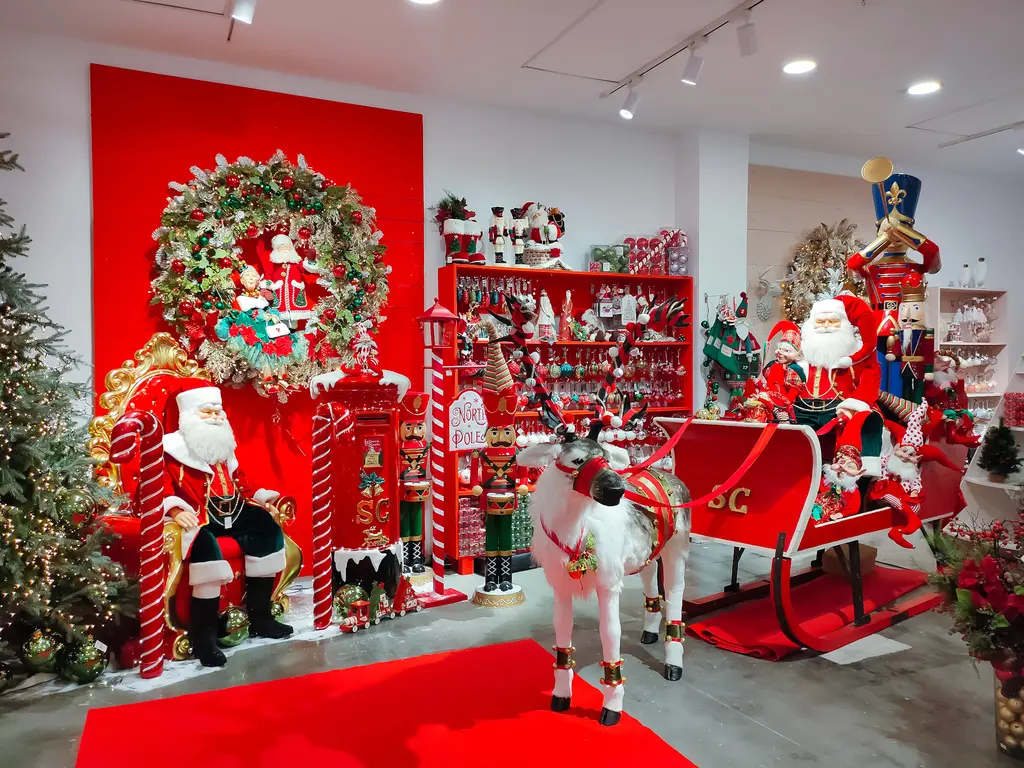 Käthe Wohlfahrt
The unique chain of Christmas stores with traditional Christmas decorations handmade in Germany has a 300sq.m shop in Barcelona, which looks like a fairytale Christmas village. Glass, woodwork and other traditional Christmas crafts can recreate for us the experience of visiting the famous Christmas markets in the North of Europe. The only part missing is mulled wine, but as a special nod to Barcelona you can find in Käthe Wohlfahrt a 'caganer' or black and yellow Barcelona taxi made of glass for your Christmas tree.
Carrer dels Banys Nous, 15 (barrio Gótico)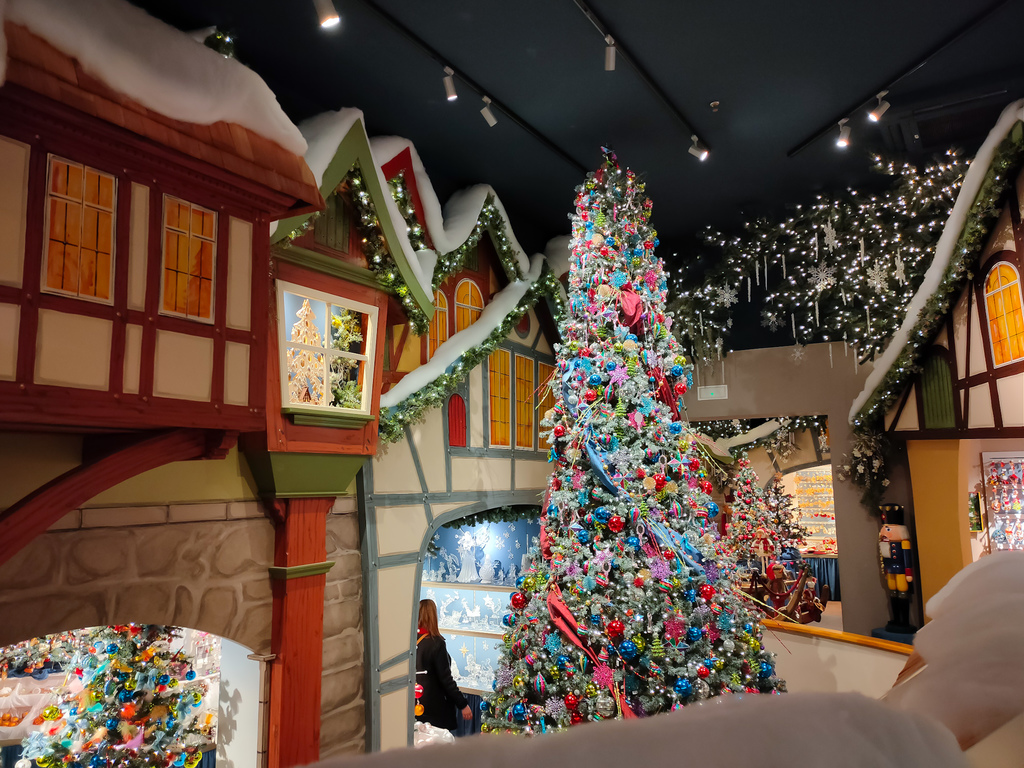 Christmas on a budget
Hema
The Dutch retailer traditionally offers a lovely selection of very affordable glass tree baubles, lights, garlands and other party supplies along with Christmas themed cookies, chocolates and etc. They have four spots around Barcelona – two in the center, and also in La Maquinista and Glories shopping centers (both are currently open, as they have a direct access from the street level).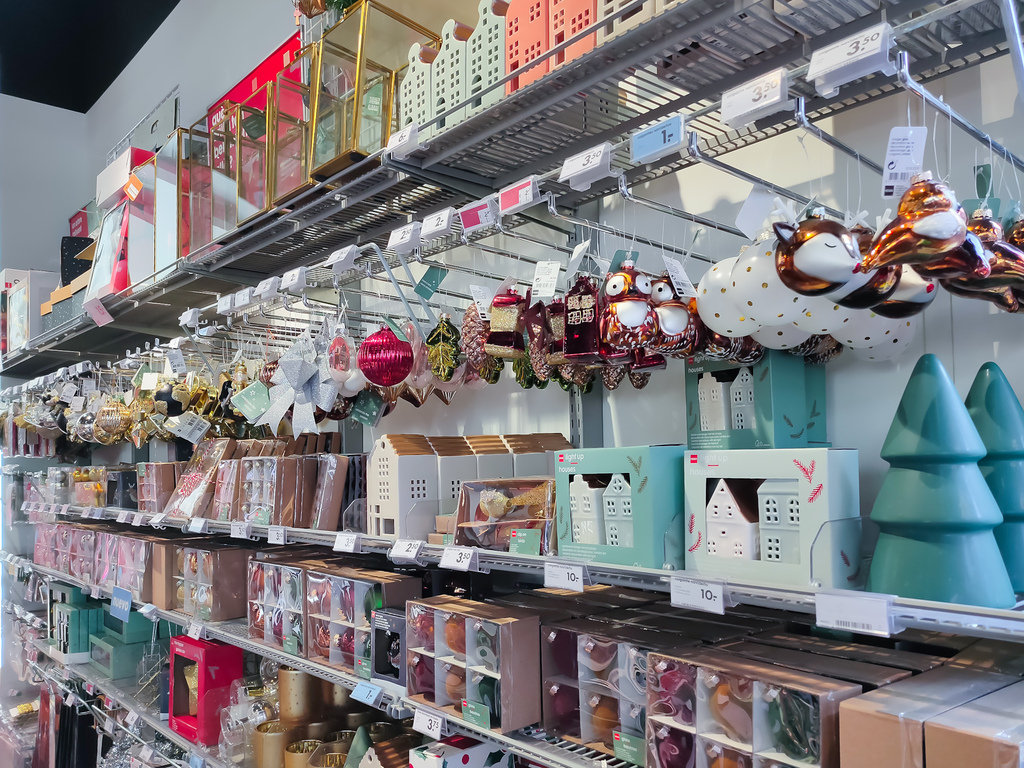 Flying Tiger
A chain with a similar concept to Hema, Tiger may lack its variety and choice of decorations, but personally I have bought A LOT of the cutest glass baubles there in the past couple of years, so in my opinion, Tiger deserves a spot on your shopping list. However, I strongly recommend you to visit one of the bigger stores they have around the city, such as the one in Urquinaona.
Carrer Comtal, 32, (El Gótico)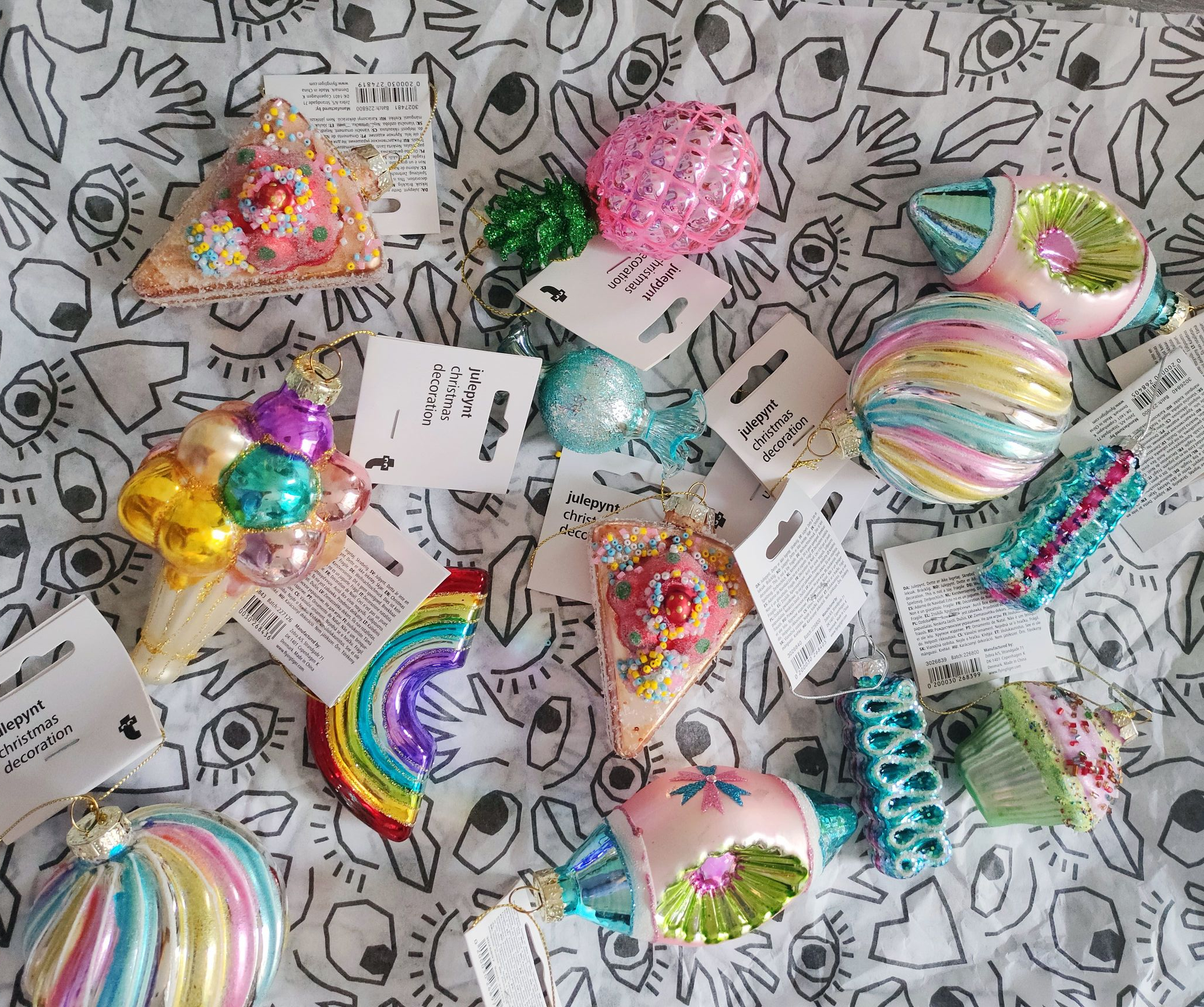 Alcampo and Carrefour
Even you don't do your grocery shopping in one of these  hypermarkets, it is absolutely worth to pay them both a visit these days. They have some very affordable and nice pieces of Christmas decor, which can be especially useful if you're into DIY. Thus, I used a wreath from Carrefour as a base for my DIY Christmas wreath.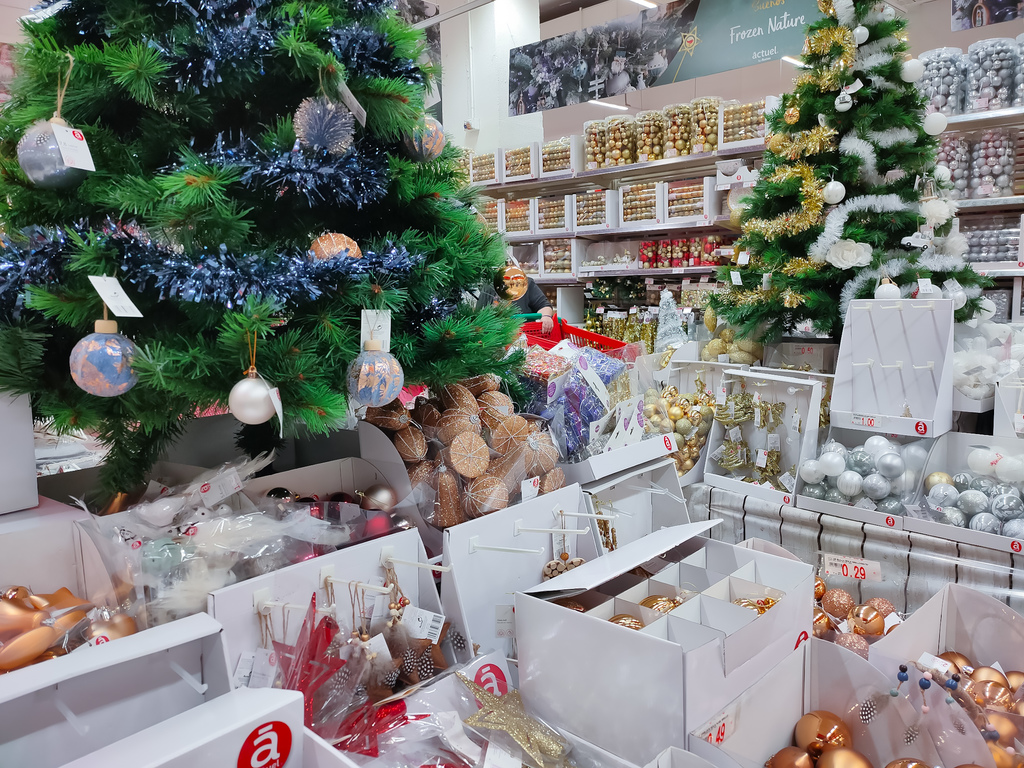 Casa
Recently, this Spanish retailer has been offering increasingly cool and trendy design, and their Christmas collection has some beautiful ornaments and accompanying home furnishings. While the store in Diagonal Mar C.C. will apparently remain closed until Dec. 21, you may head to the other one, at Diagonal, a few steps away from Maisons du Monde and a bunch of other cool shopping  places.
Avinguda Diagonal, 407 (Eixample)
Some very special places
Oliver Deco
Just a few meters away from Käthe Wohlfahrt, you will find a big yet charming showroom in a historical building, which deserves a visit all year long, but their Christmas decor selection is really special. Think anything whimsical, kitsch or altogether different to hang on your tree – a mermaid, a jellyfish, a surfer Santa, or a bulldog in a ballet skirt – you'll find it there. A must visit!
Carrer dels Banys Nous, 10 (barrio Gótico)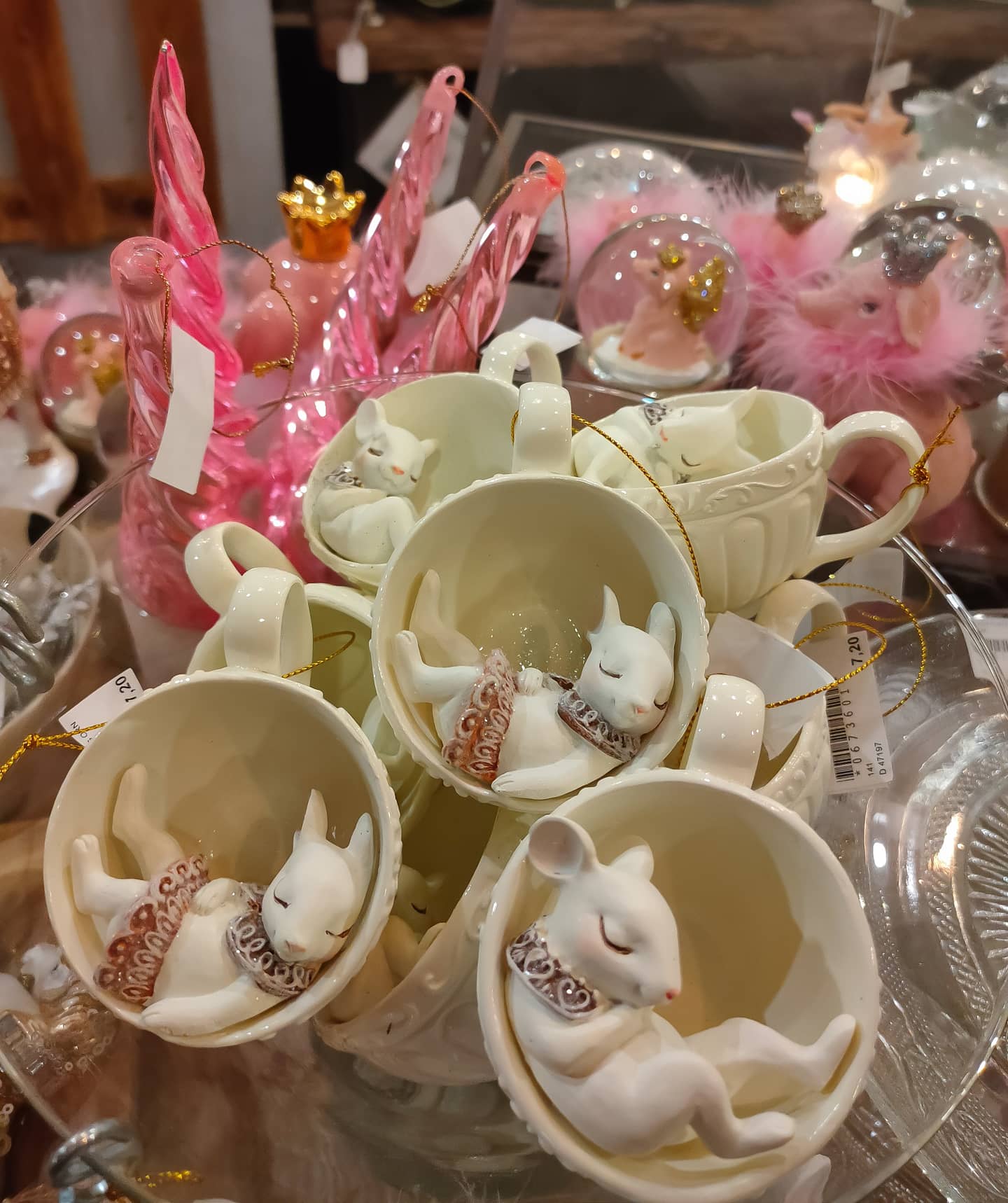 Maisons du Monde
MdM is still an unparalleled place in Barcelona to shop furniture and home decor in terms of variety of styles and price/quality ratio. Their Christmas collection is chic and caters to all tastes and wallets. Whether you're looking for traditional red and green ornaments, white and wood Scandi vibes or something more fancy, I promise you won't leave this store empty-handed. Especially now that until Dec. 31 they are offering -50% on ALL of their Christmas deco (offline only).
Avinguda Diagonal, 405 (Eixample)
El Corte Inglés
Their Christmas shops are always gleeful, pretty and pact with everything you may need – from trees to nutcrackers, decorative reindeers and snowballs.
Plaça de Catalunya, 14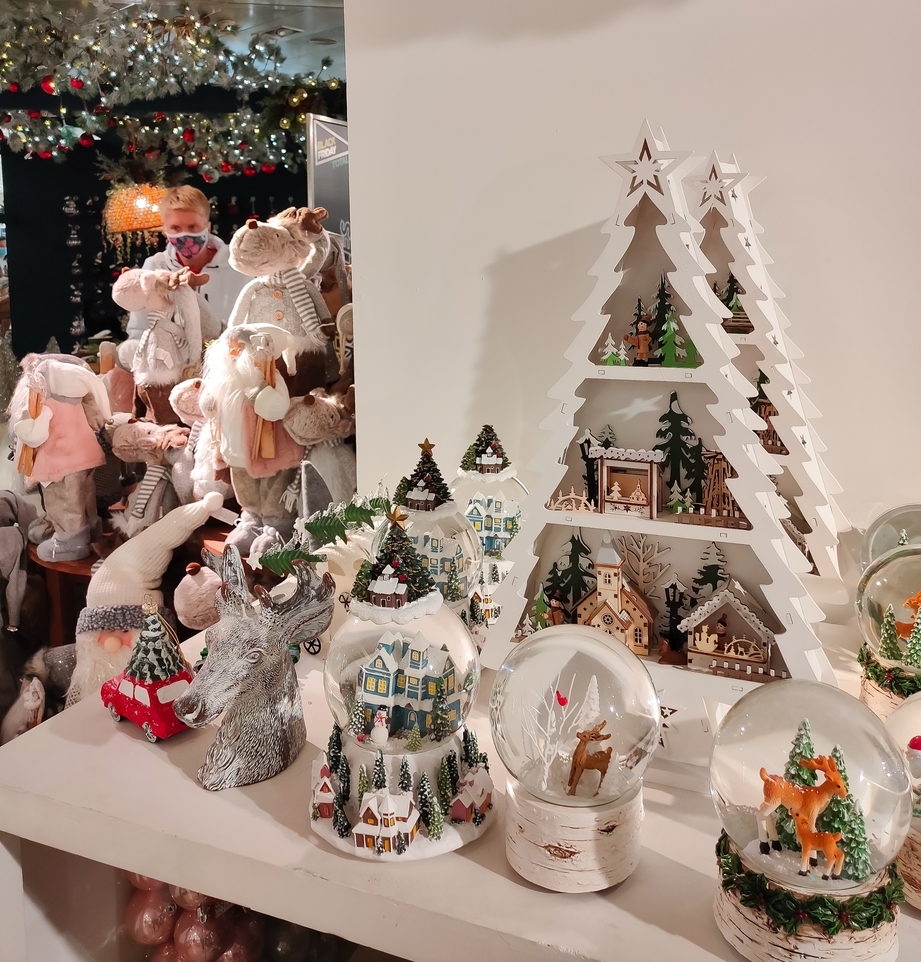 Are there any Christmas markets this year?
It appears that none of the regular design markets will be back for Christmas this year. Thus, Palo Alto Market announced they would only return in March (if all goes well, fingers crossed). So far I've only found one market – Christmas Market Bye 2020, if something else comes up, I'll share the info on my IG.
But at least we are not deprived of the traditional Christmas markets, they are already up and running (with limited capacity, but still!), so pop  to Sagrada Familia or la Fira de Santa Llúcia in front of the Cathedral if you're looking for a fresh pine tree, a poinsettia or a 'Caganer'.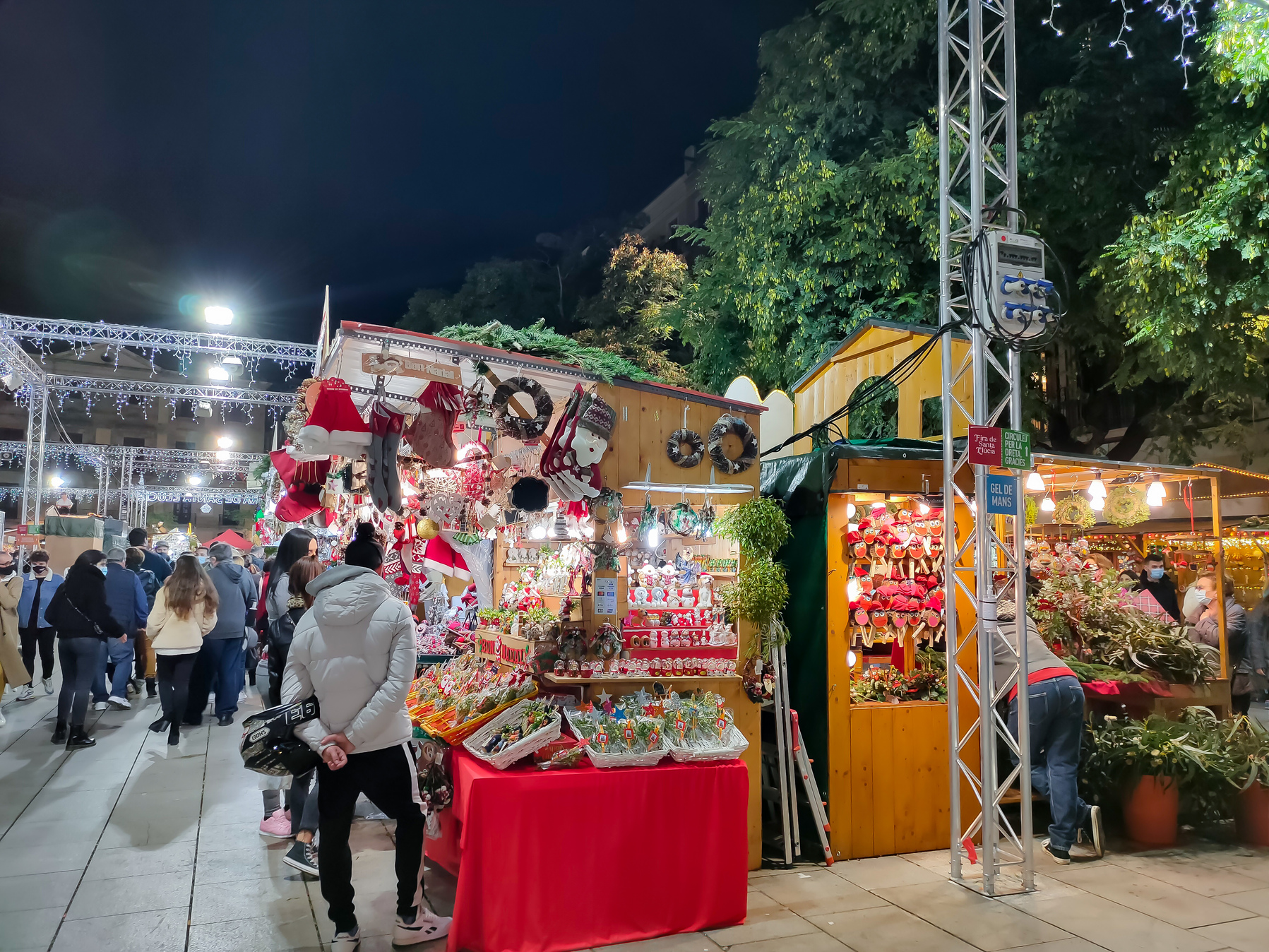 Where to buy online?
Westwing España has  a gorgeous selection of Christmas products. You need to be registered to view the offers, and if you're new to Westwing, use this link to register and get 20€ off your first purchase.
Anthropologie have the cutest, albeit pricey Christmas decor. You can visit their Barcelona store on Passeig de Gràcia, but the online shop has much more stuff to choose from.