UPDATED SEPTEMBER 2020
In today's post I want to tell you about my favorite furniture and home decor shops in Gracia. Gracia is a bustling Barcelona neighborhood, which on the one hand is bohemian and popular with younger expats and has a very youthful spirit to it, but on the other, it is a very traditional Catalan barrio, which for centuries used to be an independent municipality. Gracia is self-sufficient, the variety of eating options, beauty, clothes and other small shops can make you dizzy. I spent a few afternoons there seeking out interesting shops, and here comes my list (and a map, for your convenience).
And make sure you check out my first post from this category dedicated to the shops on and around La Diagonal, which is actually not far from the area we will take a closer look at today.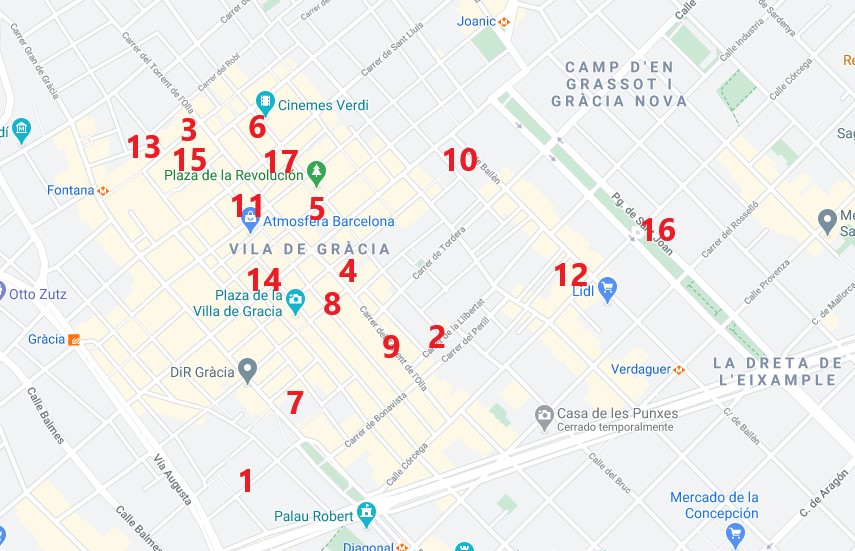 Antique Boutique
This antique shop specializes on vintage items from the 20th century. They have a great selection of floor lamps, and also Antique Boutique has a workshop where they recycle old wooden pieces to create new furniture, or use new materials to make vintage-looking pieces. Finally, I absolutely loved their tailor-made distressed mirrors.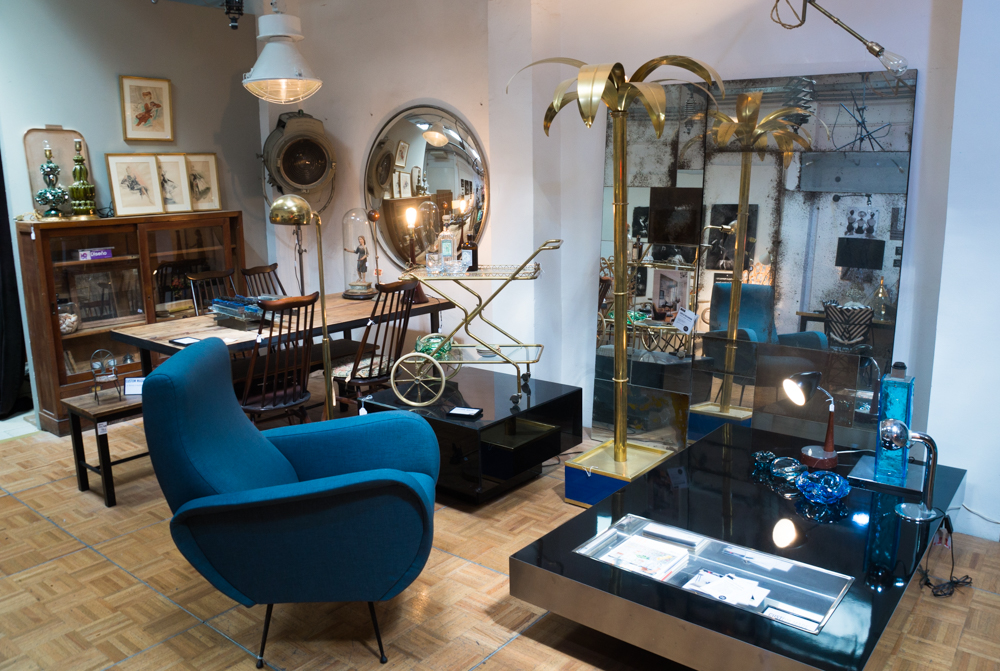 Casa Atlântica
Artisanal ceramics – kitchenware, vases, pots, traditional decorative sardines, along with round wooden mirrors, braided lamps and accessories from the Atlantic coast of Spain (Galicia) and Portugal. Here you can also find the famous ceramic "swallows" (or golondrinas, in Spanish). Traditionally made in black colour, in Casa Atlantica they are also available in blue and yellow.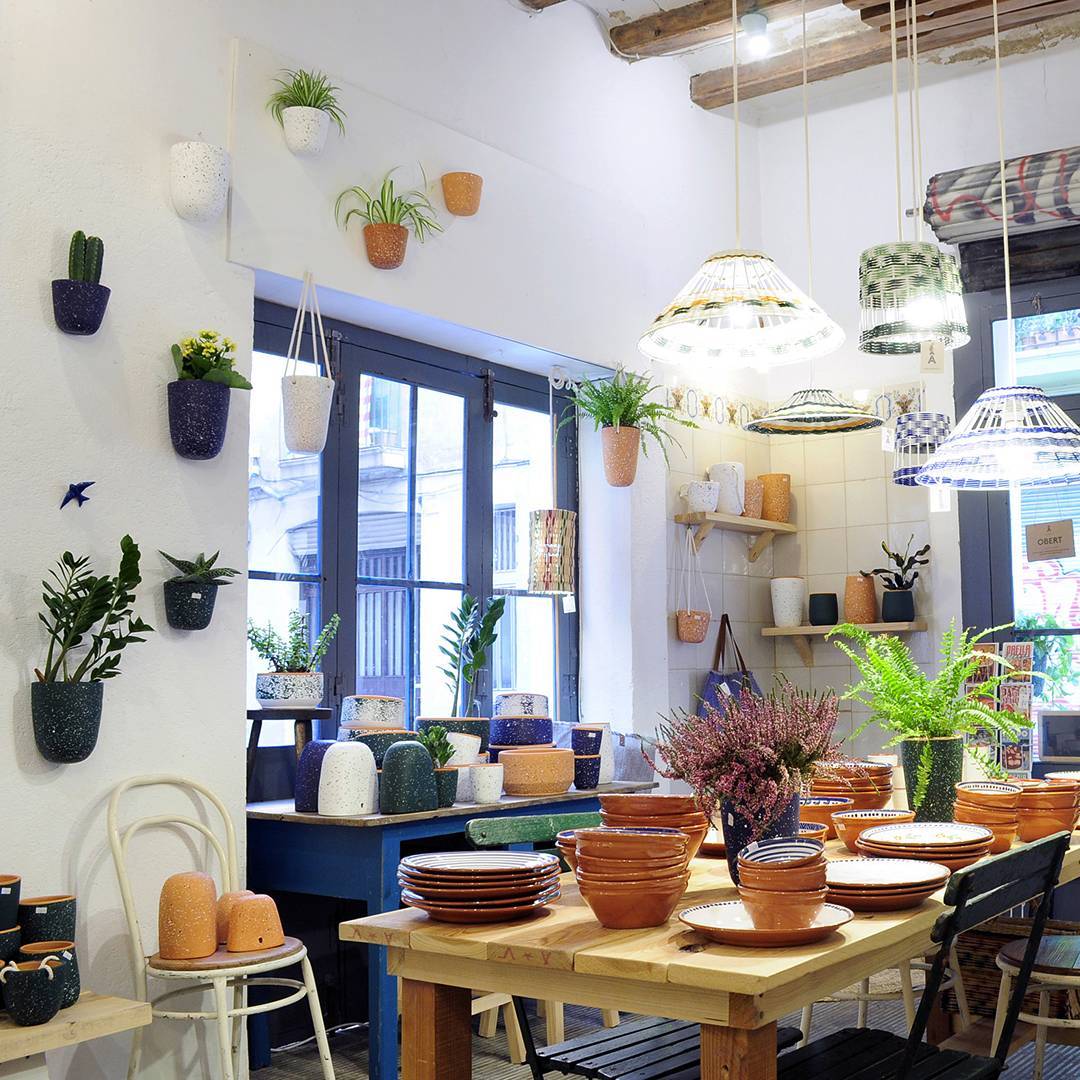 Antoniona
A selection of lovely home textiles made of hand printed fabrics in India, including table cloths, bed throws and curtains. There is also a wide range of stamps and dyes for DIY lovers willing to create a design of their own.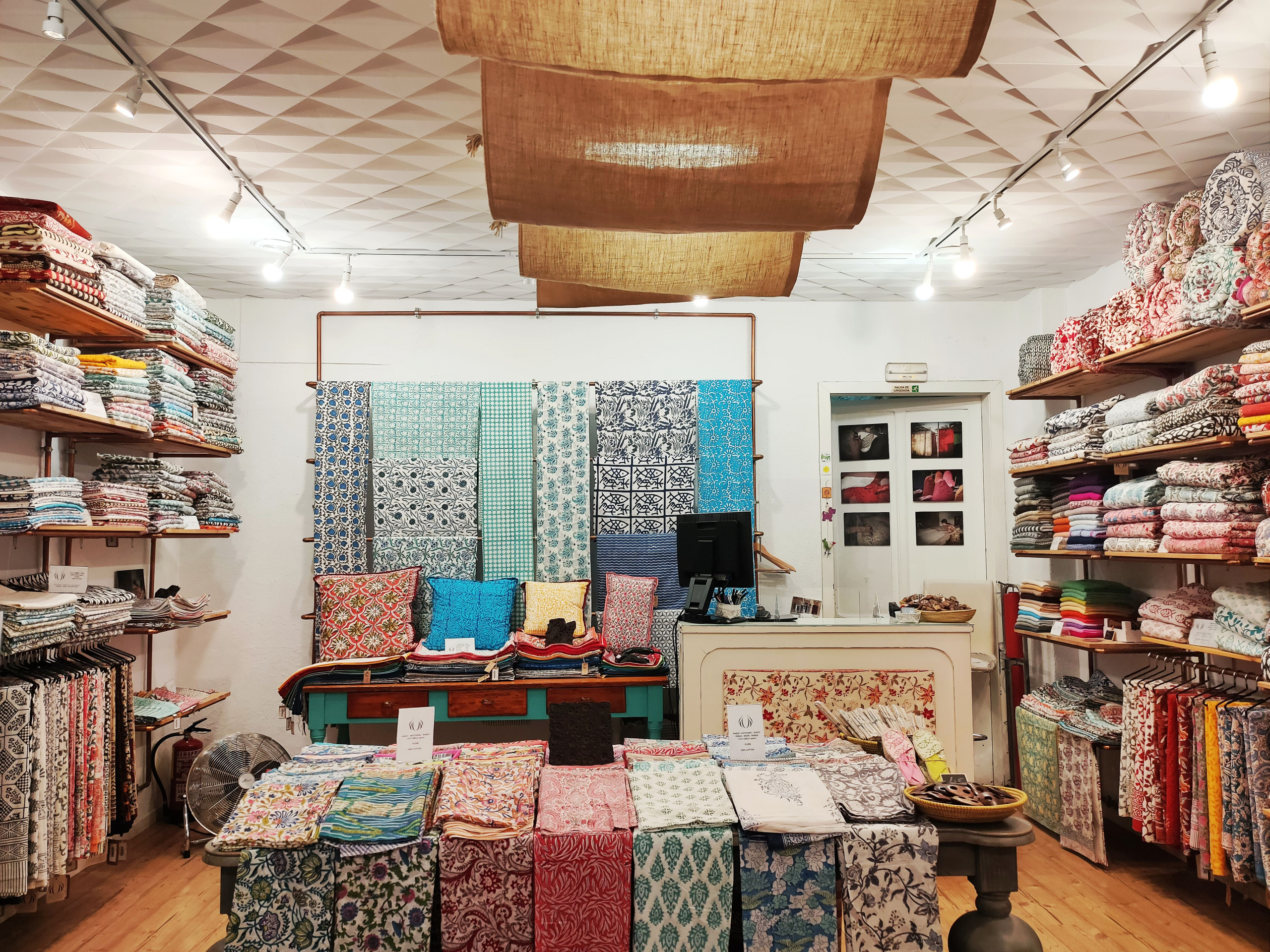 LA A
Housed in an old apartment, this charming shop is packed with the prettiest artisanal planters, vases, preserved and fresh flowers, glassware and other home décor with a vintage vibe.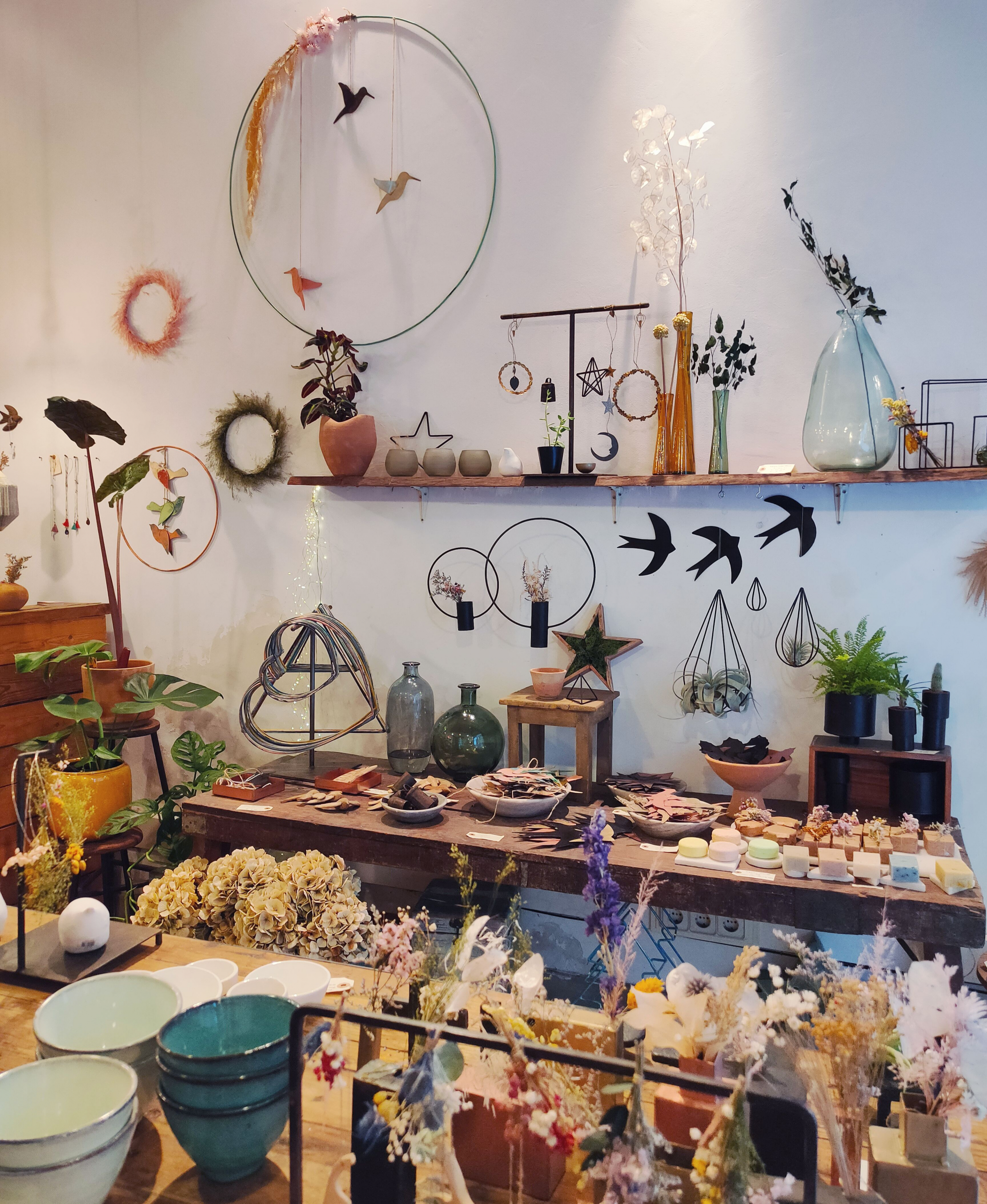 Verde Jade
Founded and run by interior designer Eugenia Molina, this small shop is packed with edgy and quirky decor from illustrations and textiles to ceramics and small furniture. A mix of local designers and artists and foreign brands, the place really channels its owner's passion for all things pretty.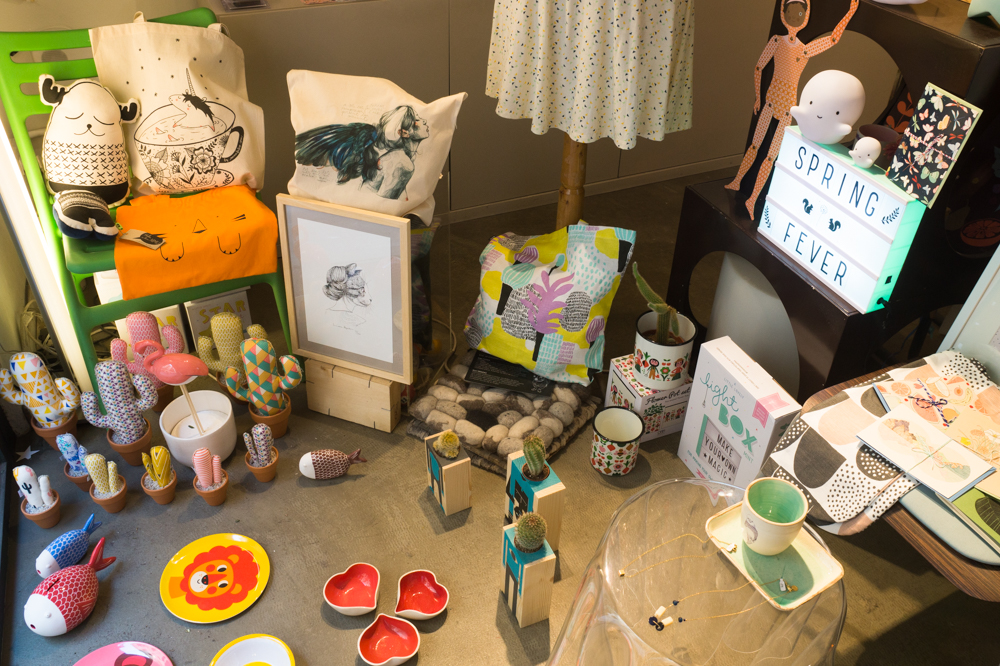 Montana Colors
Spray paints are not only good for graffiti, you can also use them to paint furniture and other DIY projects. This Spanish paint brand has a wide choice of colours, and you can also find fabric dyes there.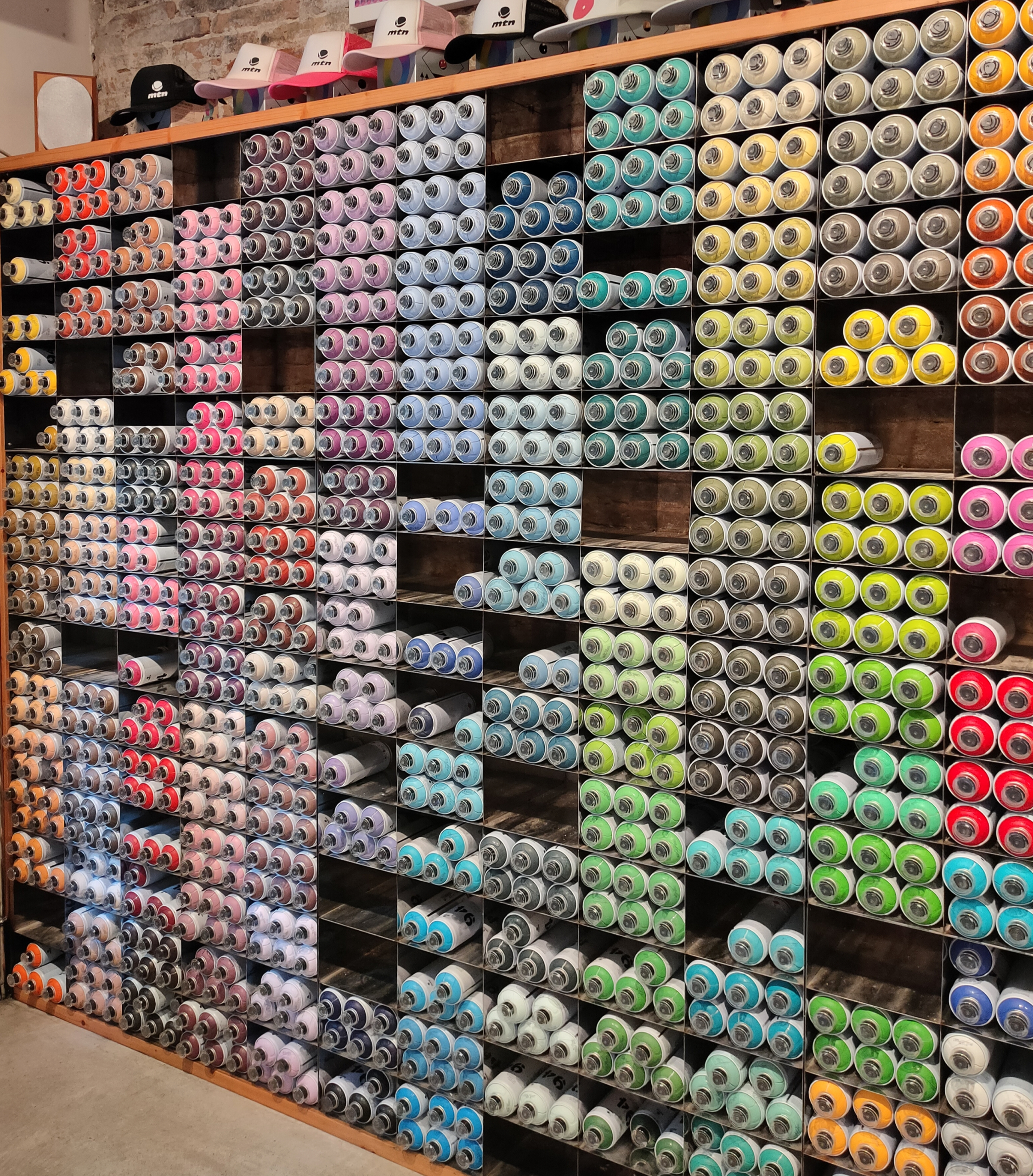 ANZI
An eclectic collection of bold and beautiful vintage and designer homewares mixed with local artists and artisans carefully curated by an Italo-American couple Giovanni and Tracey Fontana.
NoThrow Design
An eco-design collective led by furniture designer Ryan Frank, specialising in sustainable design, ranging from accessories to furniture and interior projects. The space is part shop, part design studio, which also offers made-to-order furniture.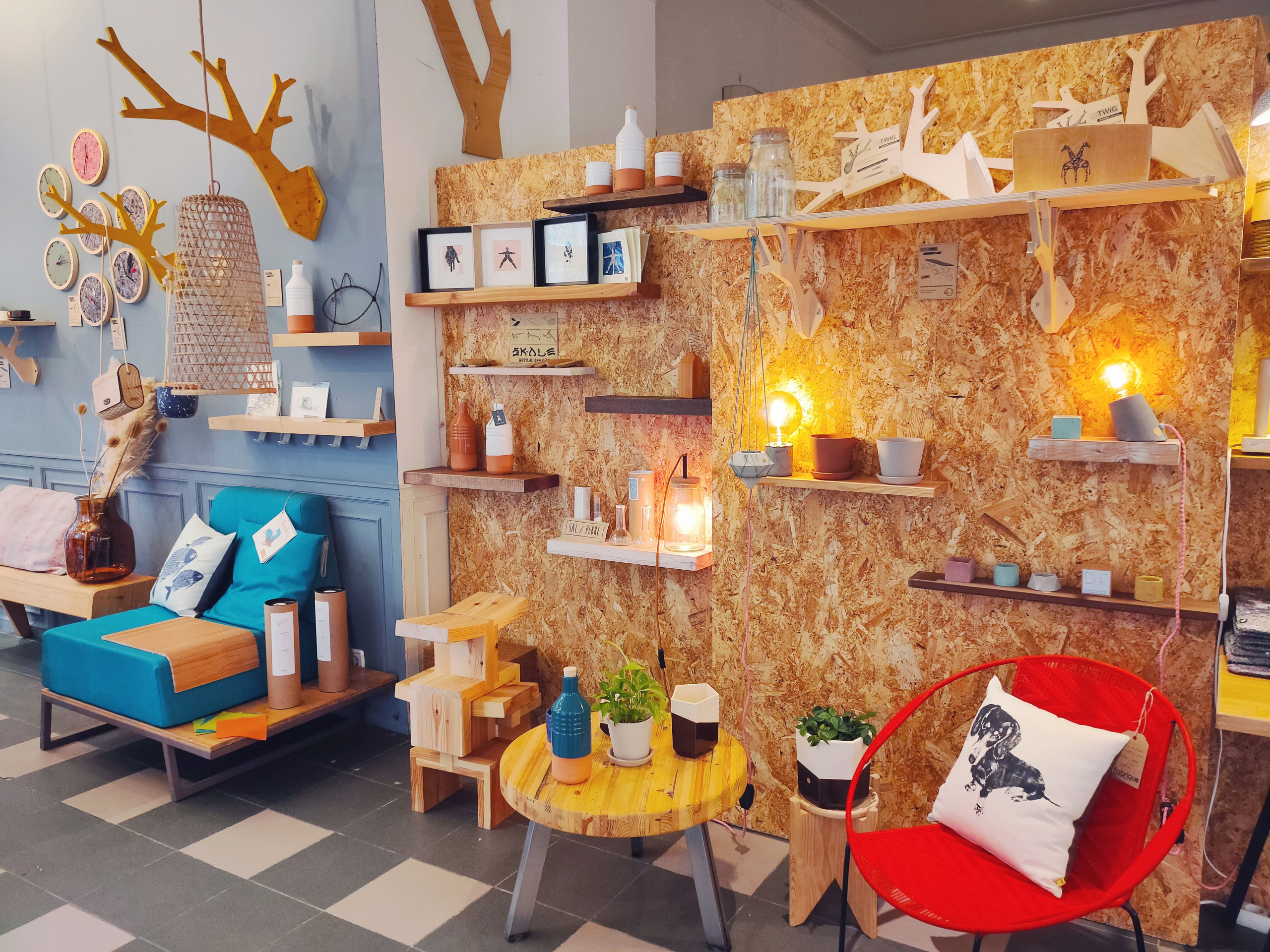 ARMANDO DE DAVID
This antiques shop from Armando Martínez and David Anguita is so packed with authentic gems from the second half of the 20th century, that it is difficult to move around. Here you will also find Catalan design, including such household names as Jordi Vilanova or Miguel Milá.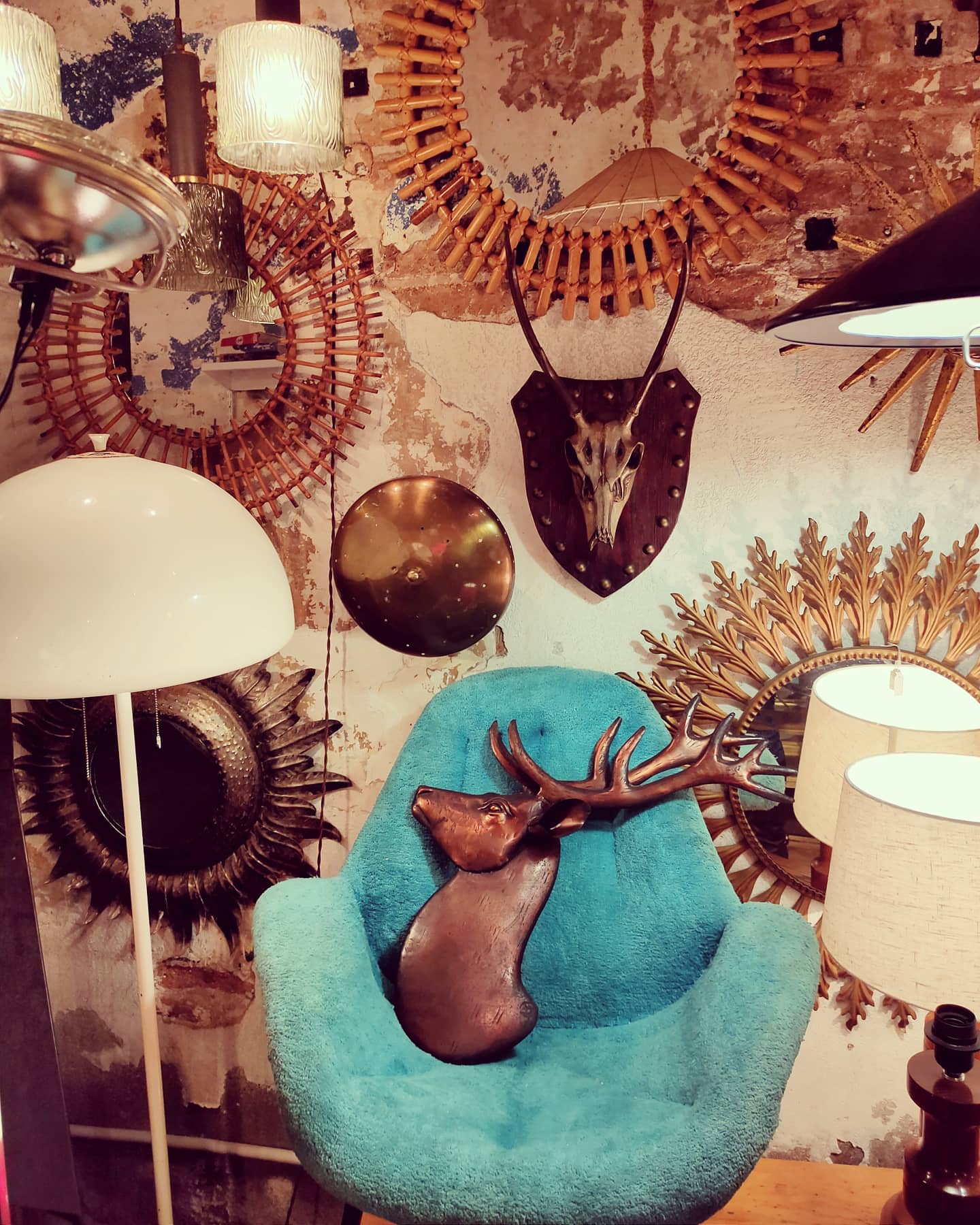 PRINTWORKERS BARCELONA
A graphic art gallery, shop and coworking space for illustrators and graphic designers. Don't miss their annual Christmas market entitled "Give Print a Chance". Prior appointment (cita previa) is required during the Covid-19 pandemic.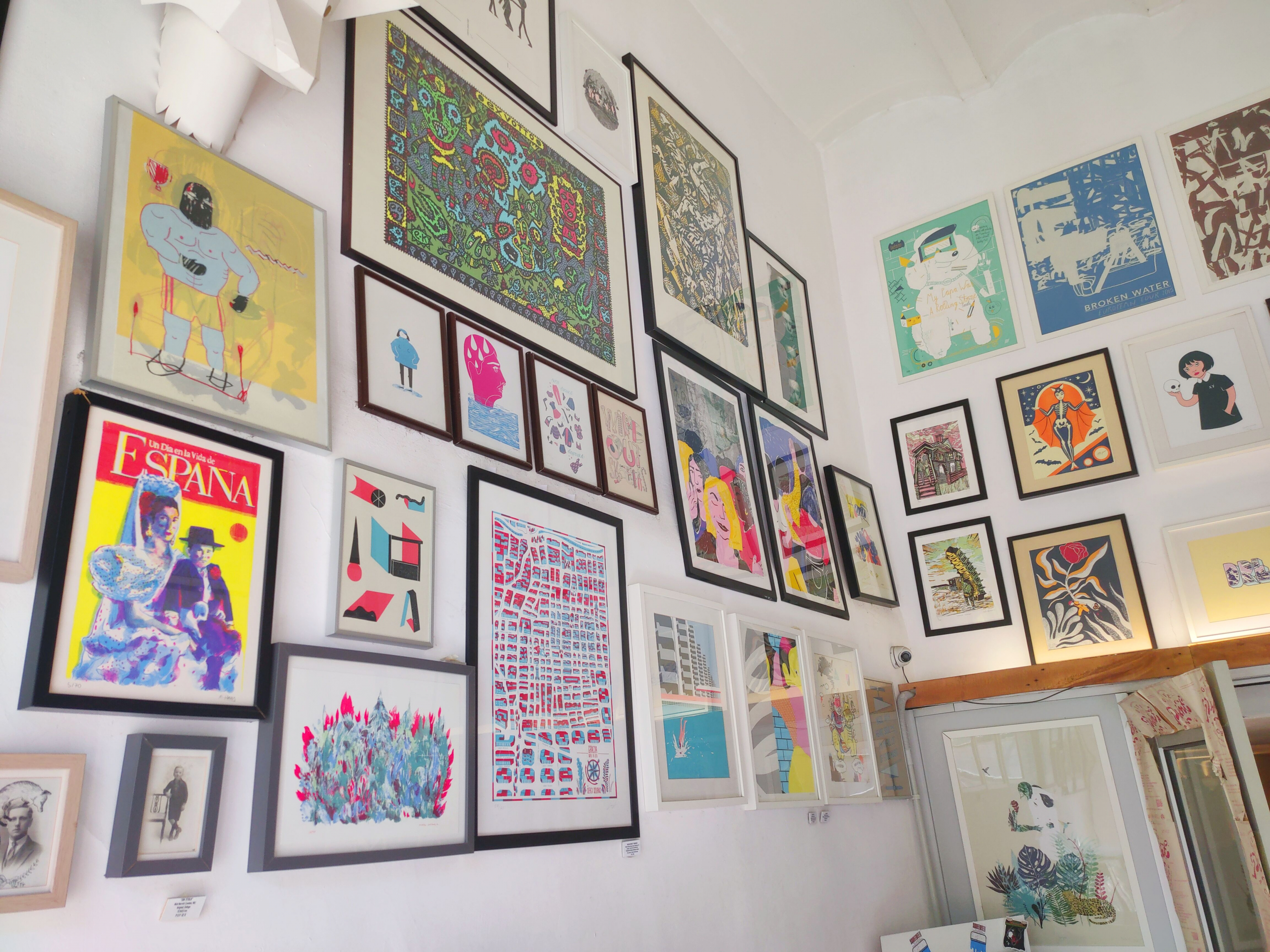 AIXŌ
Another charming small shop, which absolutely transmits the personality of its owner. Belén came to Barcelona from Galicia to study interior design and ended up running a small place blending vintage with nordic. I'm not a big fan of Scandi style, because it often comes off as too sterile if not soulless, but AIXŌ makes it look warm and fun with their carefully curated mix of Scandinavian brands like Hay or Normann Copenhagen, local designers and vintage items.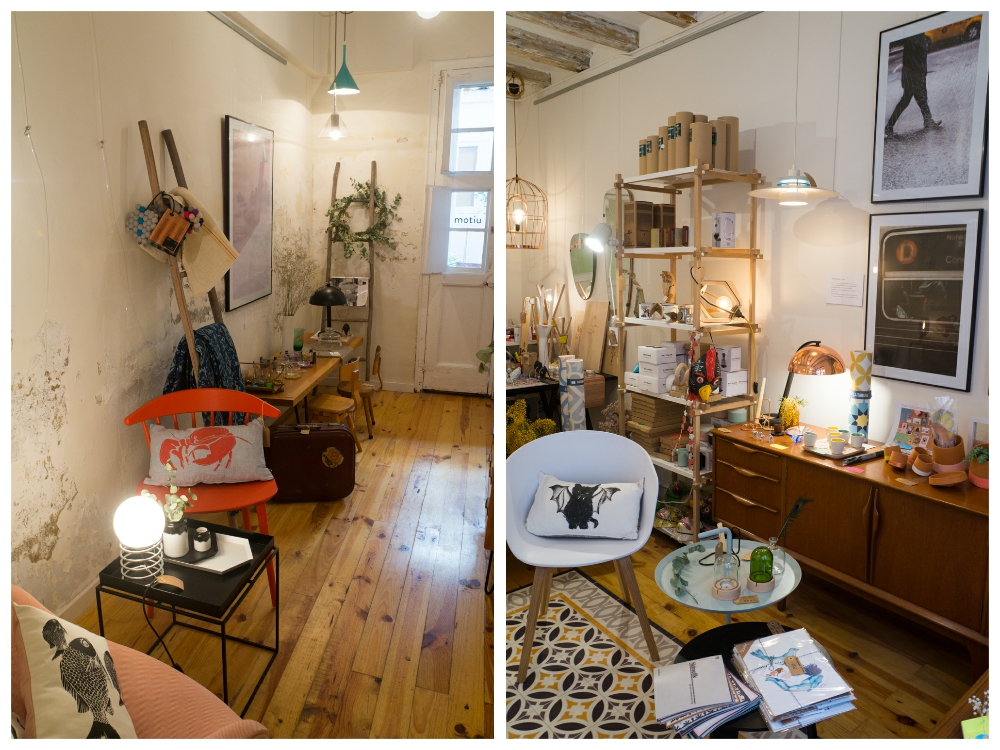 COSYDAR-DECO
A huge selection of furniture and home décor – from baskets and lamp shapes to room dividers and tables – everything hand-made by North African artisans from fibers and other natural materials. Another highlight of Cosydar-Deco are brass mirrors, which come in all shapes and sizes.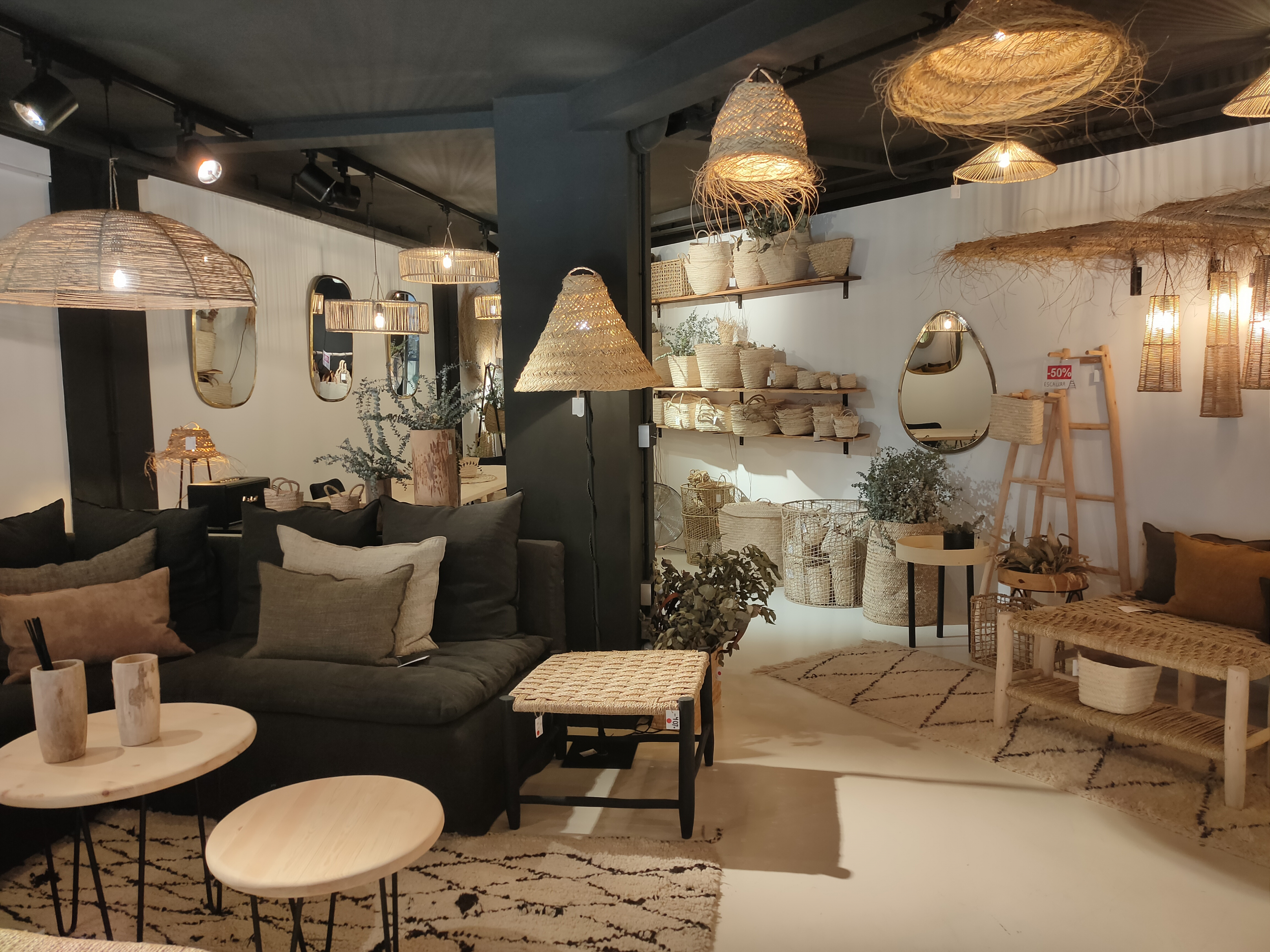 HACHAZUELA
As suggested by the name ('hacha' means axe in Spanish), most things in this shop are locally made in Tarragona. from sustainable forest wood. From cutting boards and other tableware to custom-made wooden tables and headboards. Another material they work with is alabaster.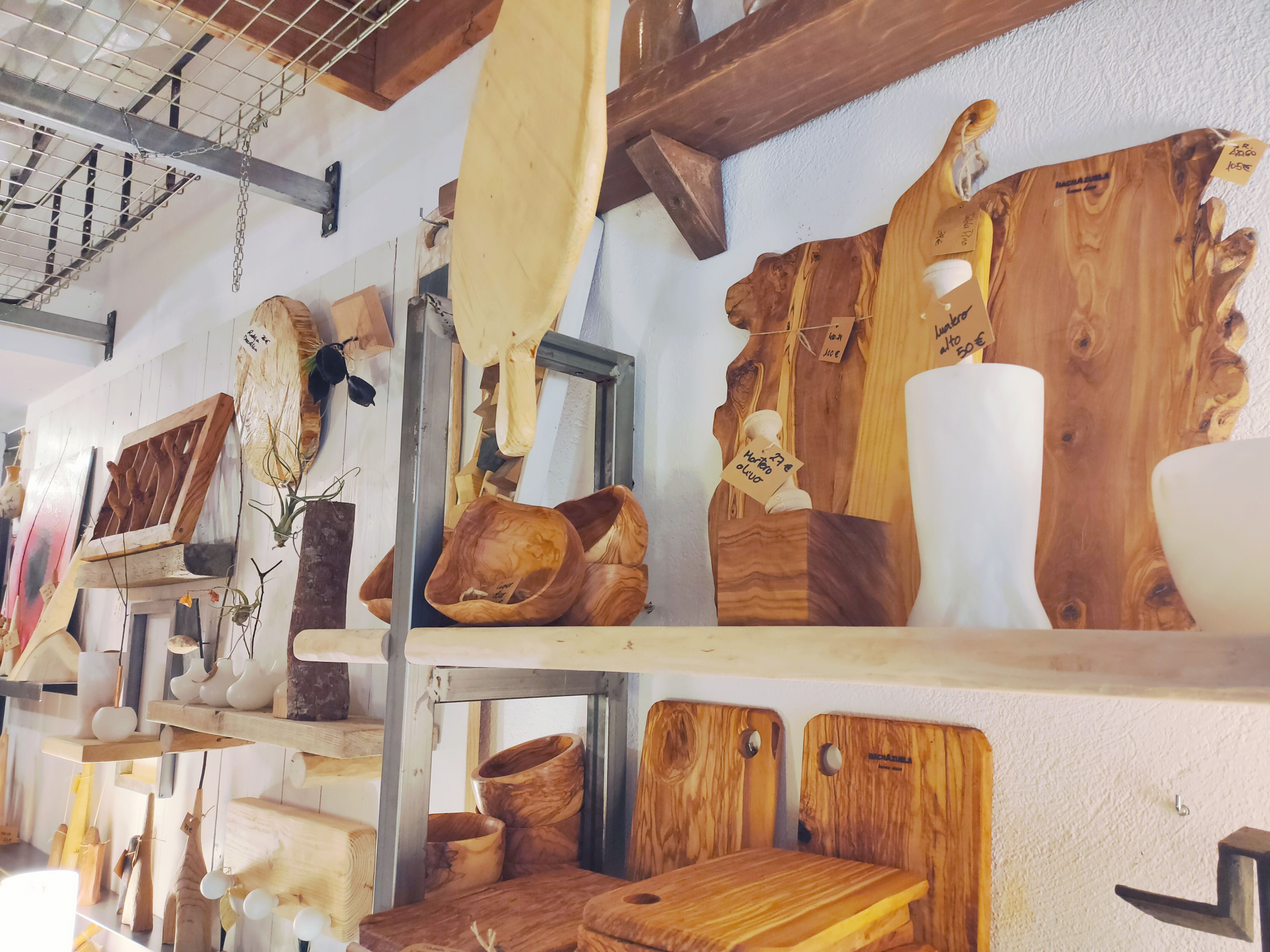 Rollito Así
This very colorful and girly shop mainly specializes on clothes and accessories, but they also have some lovely decor, including prints, ceramics, and painted lightboxes.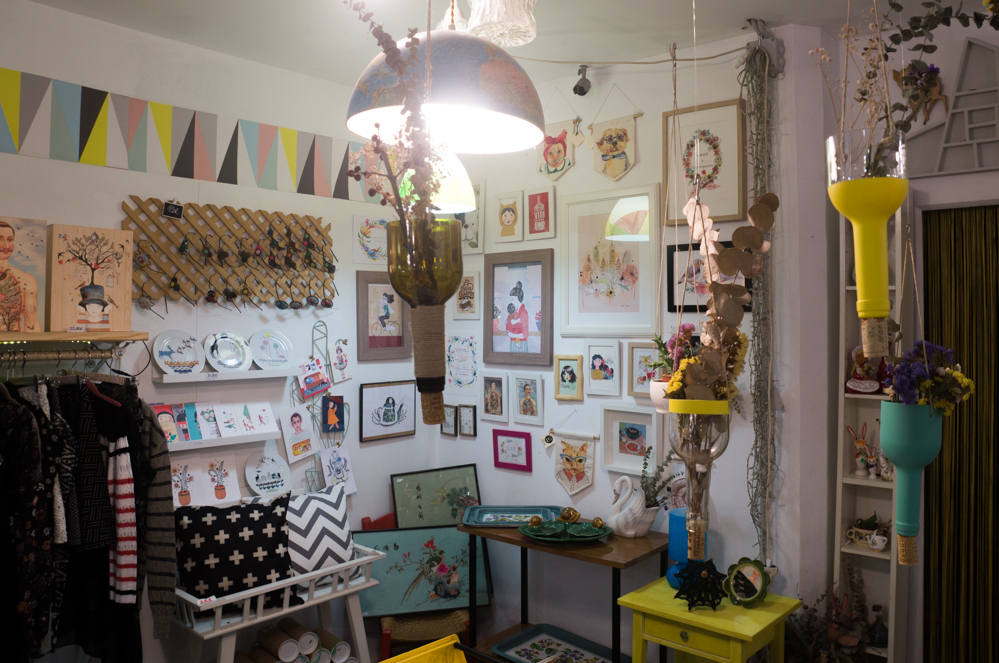 AMAZONICA DE GISELEFLORS
This flower shop looks intense and alluring with its exotic take on preserved flower decor, which makes it stand out from other flower shops.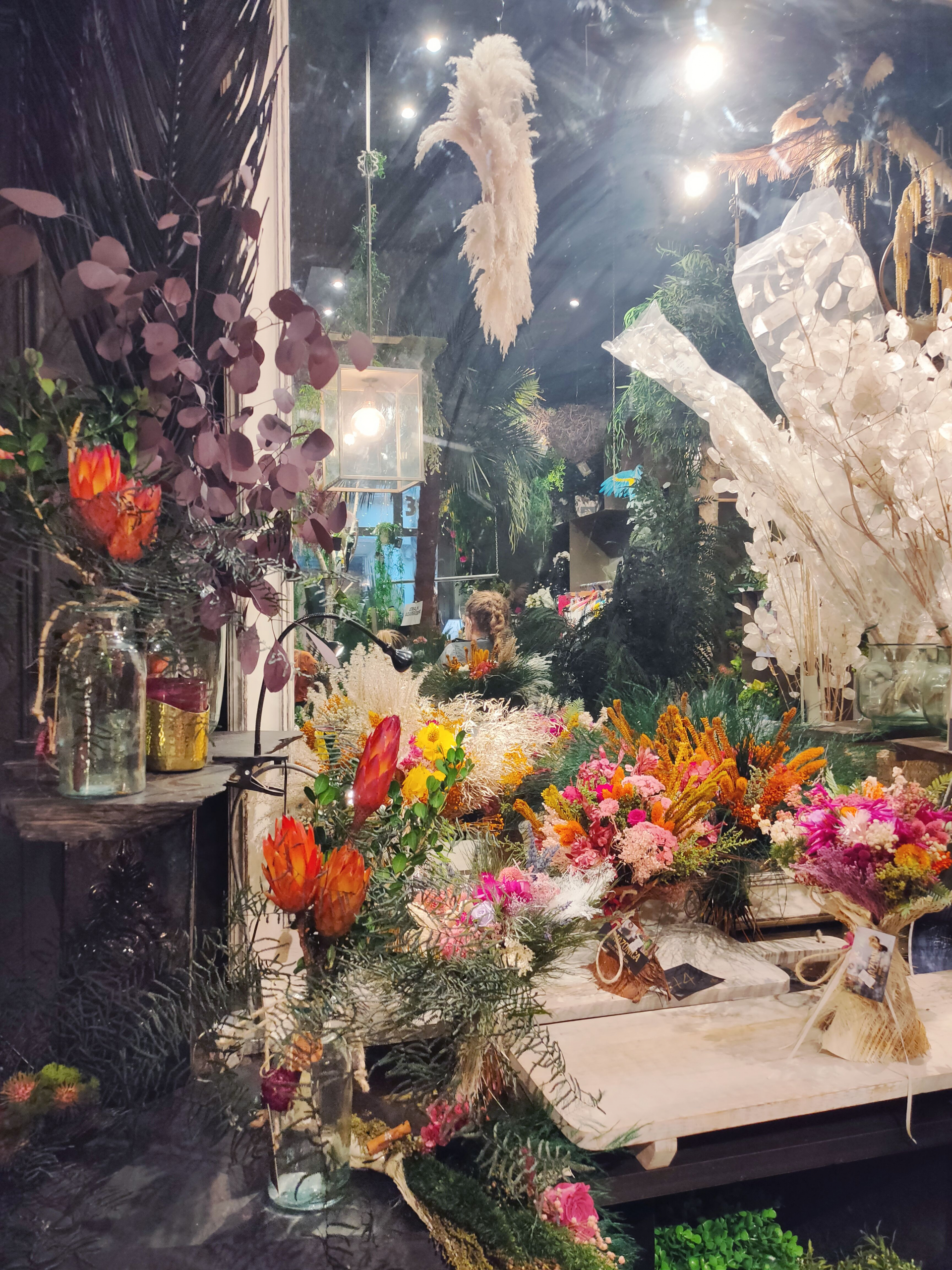 OTRANTO
Hidraulic (or cement) tiles are one of the signatures of Catalan modernist design, and Otranto looks like Aladdin's cave of vintage tiles (plus XXL old doors, and ironwork, and bathroom sinks). Established in 1980s by a group of architect friends, it was the first outlet of its kind in Barcelona, and it's still a go-to place for the most influential architects and designers in the city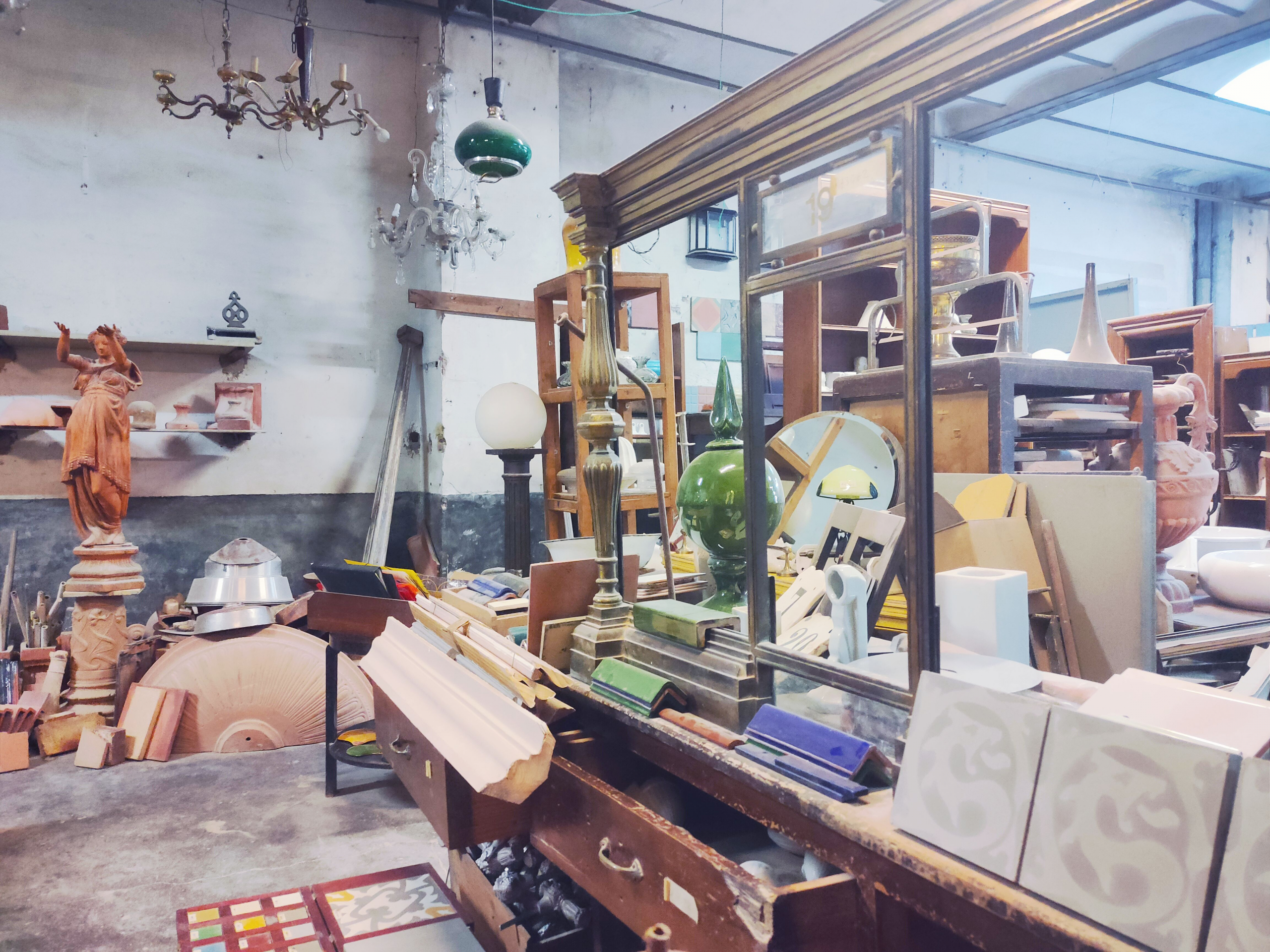 EL DILUVIO UNIVERSAL
Behind the imposing name (it's Spanish for the Great Flood) lies an artistic space dedicated to illustration, prints, serigraphy and other graphic arts born out of the collaboration between graphic designer Xavier Labrador and illustration artist Elisa Munsó.