H&M Home Autumn-Winter'16
H&M is yet another multinational retail-clothing company along with Zara Home, Stradivarius or Primark, which has a collection of homewares, and a very appealing one! Actually, they've had it since 2010, but many people have no idea that H&M has got a Home line, because it's only available in few stores. You'll find a list of shopping centers in Spain which have H&M Home corner at the end of this post.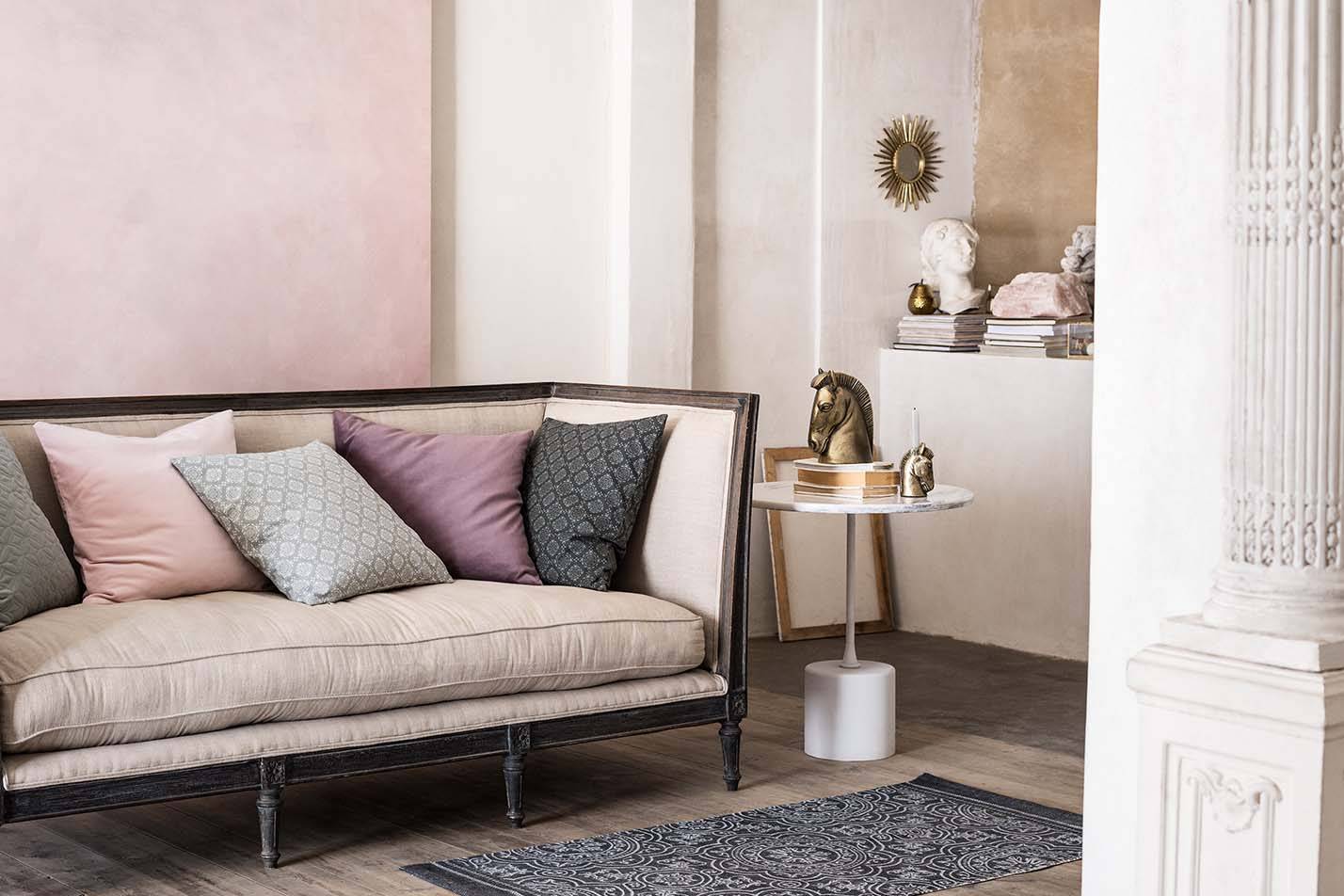 Prices on home accessories from H&M are as affordable as their clothing, and you can find everything you might need to give a revamp to your living room, bedroom or even bathroom: from textiles (bed sheets, towels, cushions, rugs) to dishware, candles and candle holders, bathroom curtains, party accessories and other decor.
Bright and fresh colours of the summer are substituted with deep and rich autumn textures and hues: violet, emerald green, gold, and the trending copper isn't missing from the new collection either, of course.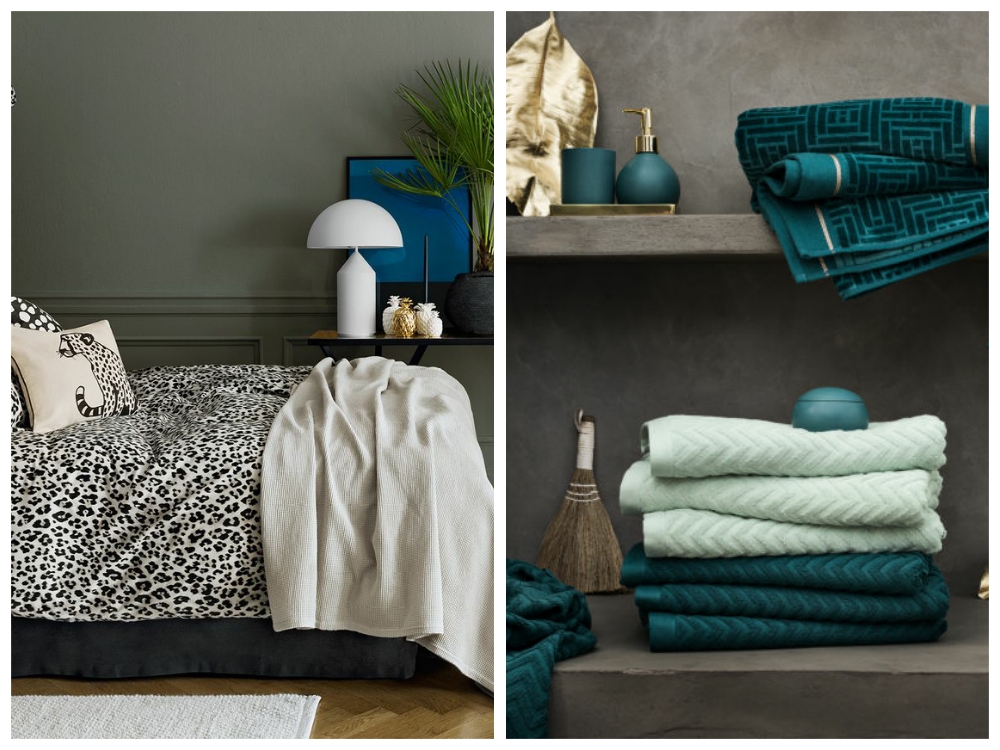 You're gonna hear me roar!
Wild animal prints are inspired on the one hand, by the rough nature of Scandinavia, with a brown bear as the main protagonist, and then there is a more tropical and playful jungle line featuring monkeys and panthers, and supported by the inescapable pineapples, which come in all colours and sizes.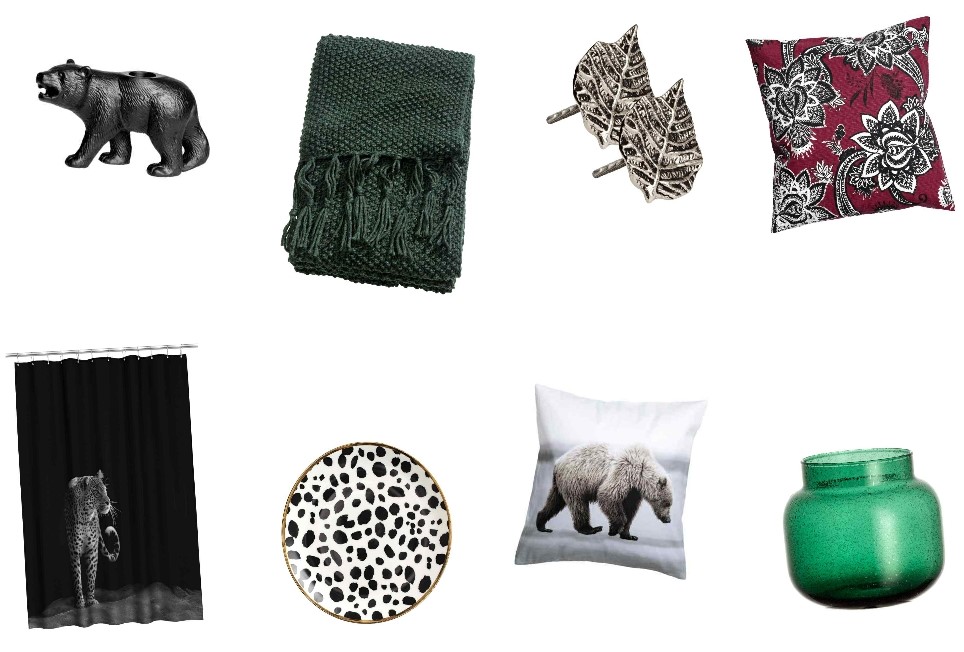 Copper
Copper is the metal of the hour in home decor, and in H&M Home you can find a range of accessories from baskets to candle holders and plant pots in copper.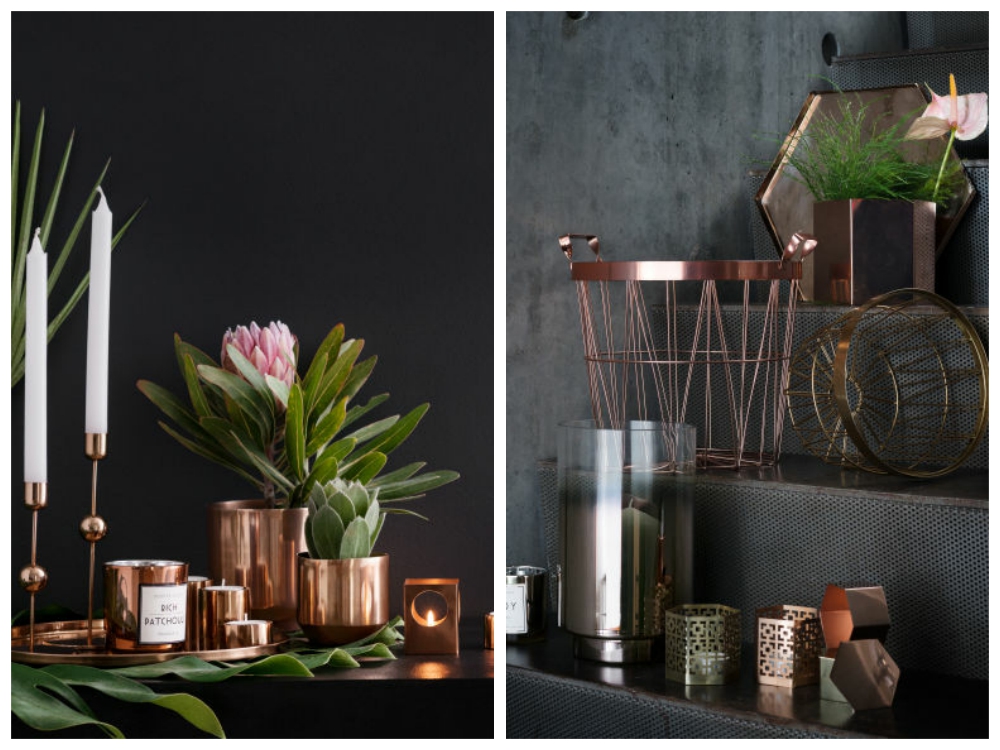 Cushions and Rugs: Rule of Geometry
I'm a big fan of rugs, and my ode to rugs was one of the first posts on this blog. H&M Home has some very nice and super cheap low-key rugs in neutral tones and geometrical patterns.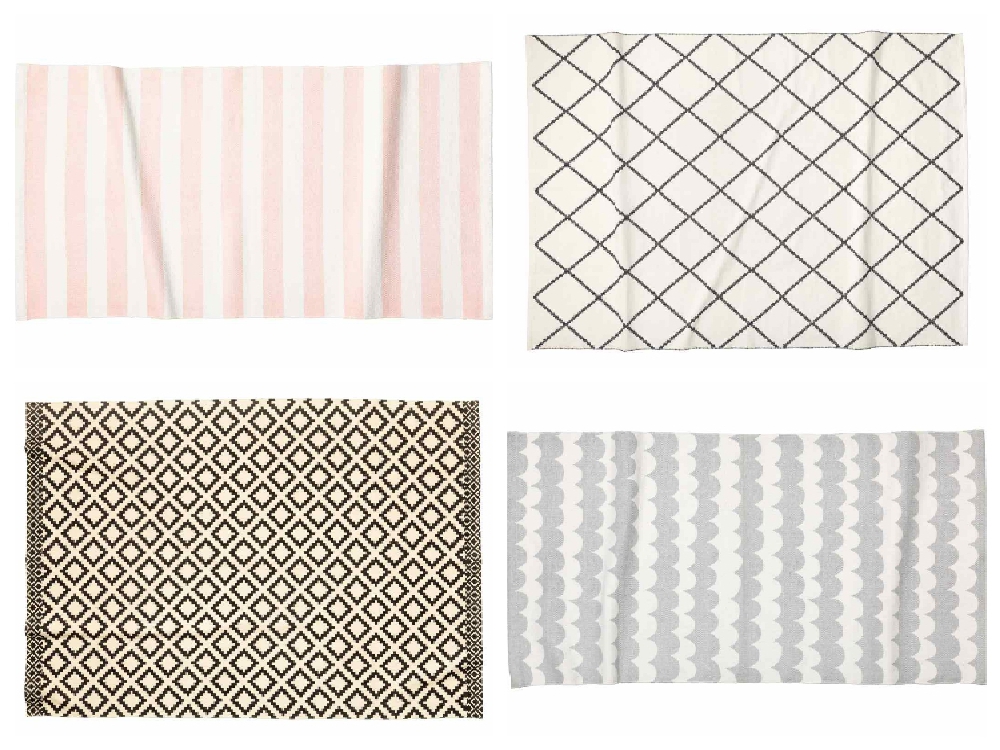 Most cushions also play on geometry, but don't forget that you also have some wildlife prints to choose from.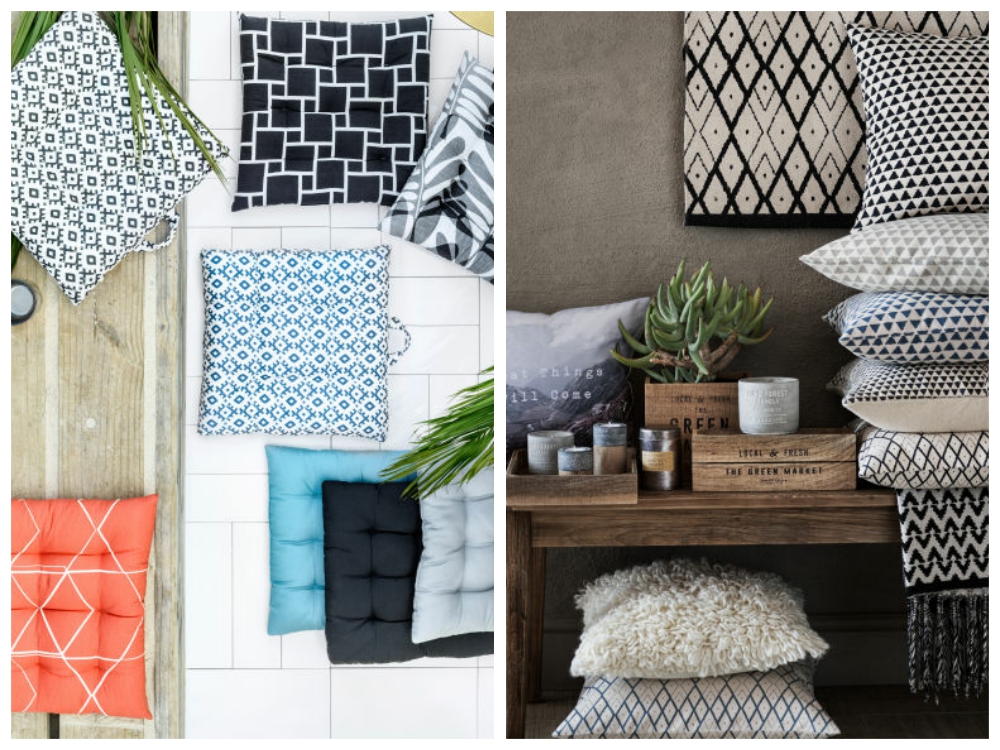 Children's room
As you might expect, kids homewares are brighter-coloured and quirkier. Also, if your kid (or bf, or hubby, why not?! haha) is a fan of Batman, don't miss a range of Batman-themed textiles and dishware.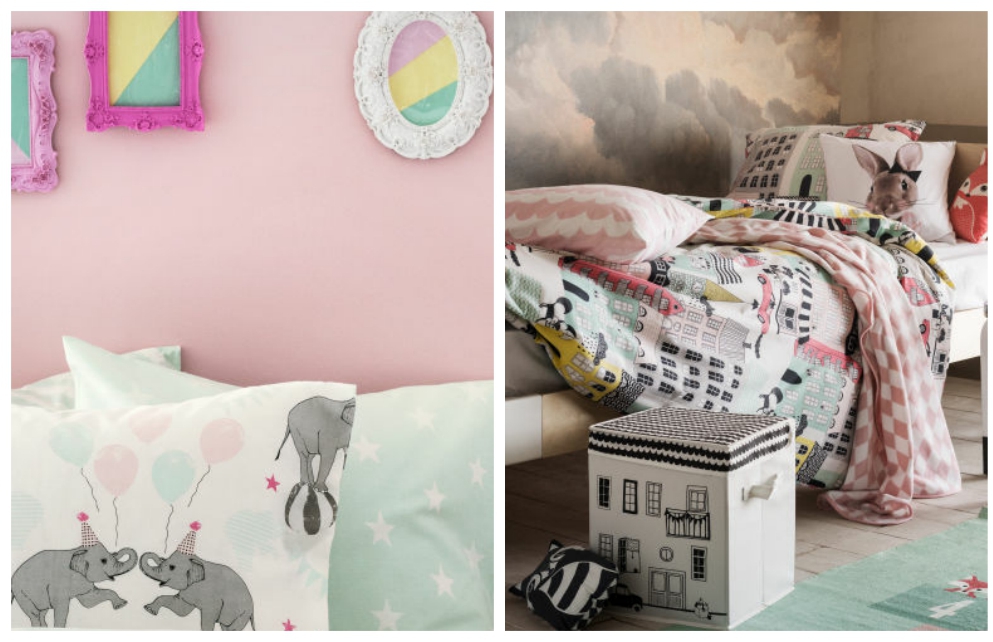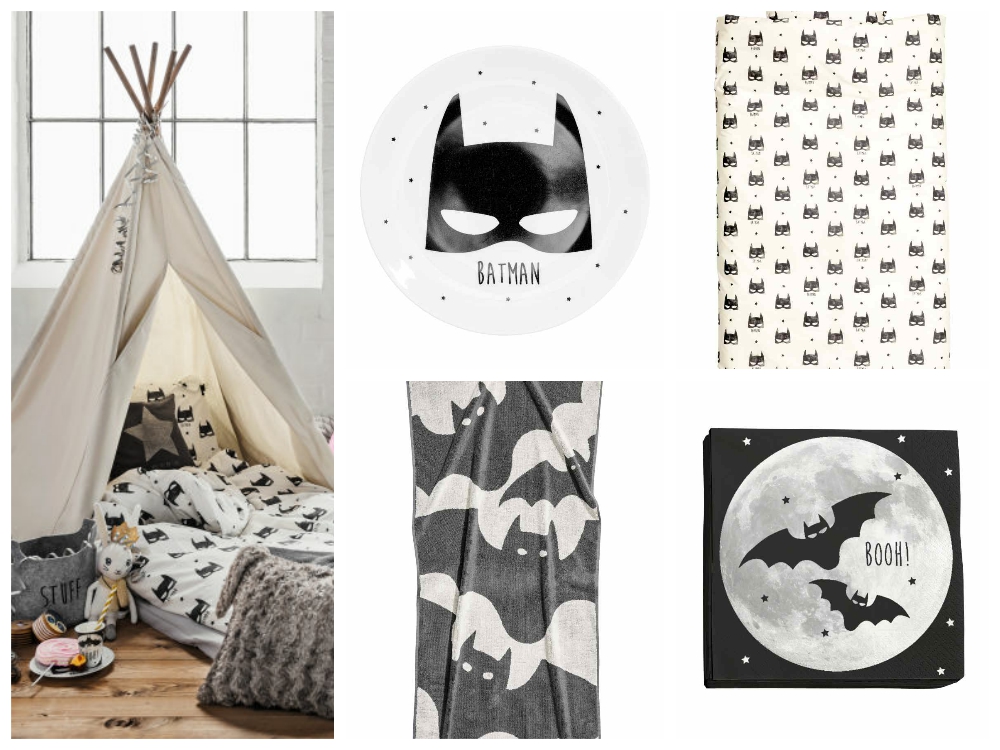 Shop offline and online
You can find H&M Home collection in the following shopping centers across Spain:
-Ondara (Valencia); C.C. Portal de la marina.
-Tarragona; C.C. Parc central.
-Reus; C.C. Fira Reus.
-Aldaia (Valencia); C.C. Bonaire.
-Cartagena (Murcia); C.C. Espacio mediterráneo.
-Tenerife; C.C. Siam mall.
-Madrid; C.C.Plenilunio
Otherwise, shop online. Use promo code 0402 for free shipping on purchases over 60€. And also, when you subscribe to the newsletter, you get 25% discount on one item.