With this post I'm starting a series of home tour to beautiful apartments from Russia. They are featured on Russian home design blogs, but the language barrier hinders their exposure on English language platforms, which they absolutely deserve. Just take a look at this beautiful 138 sq. meters colonial style apartment inhabited by a big family with 3 kids, a dog and a Thai cat.
The lady of the house, artist and designer Ksenia, chose the colonial style, which would remind the family of holidays in the exotic countries and create a relaxing athmosphere.
Living/dining room
The living/dining room is combined with kitchen, and the centerpiece and the most expensive designer item in the house is the sofa from renowned English brand Tetrad. Love the large house plants, they really bring a cozier vibe into the space, don't they?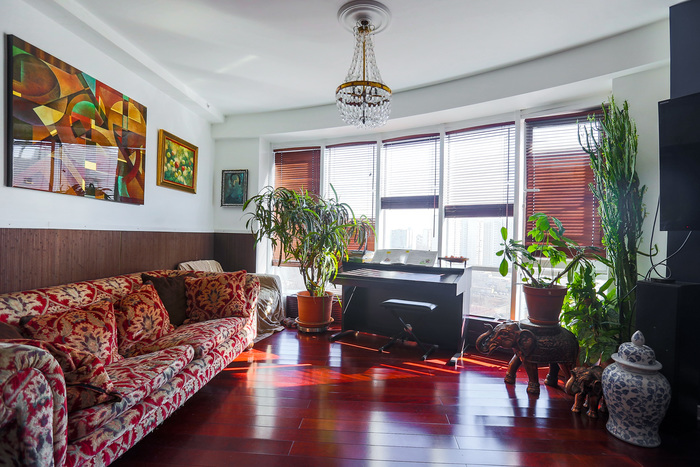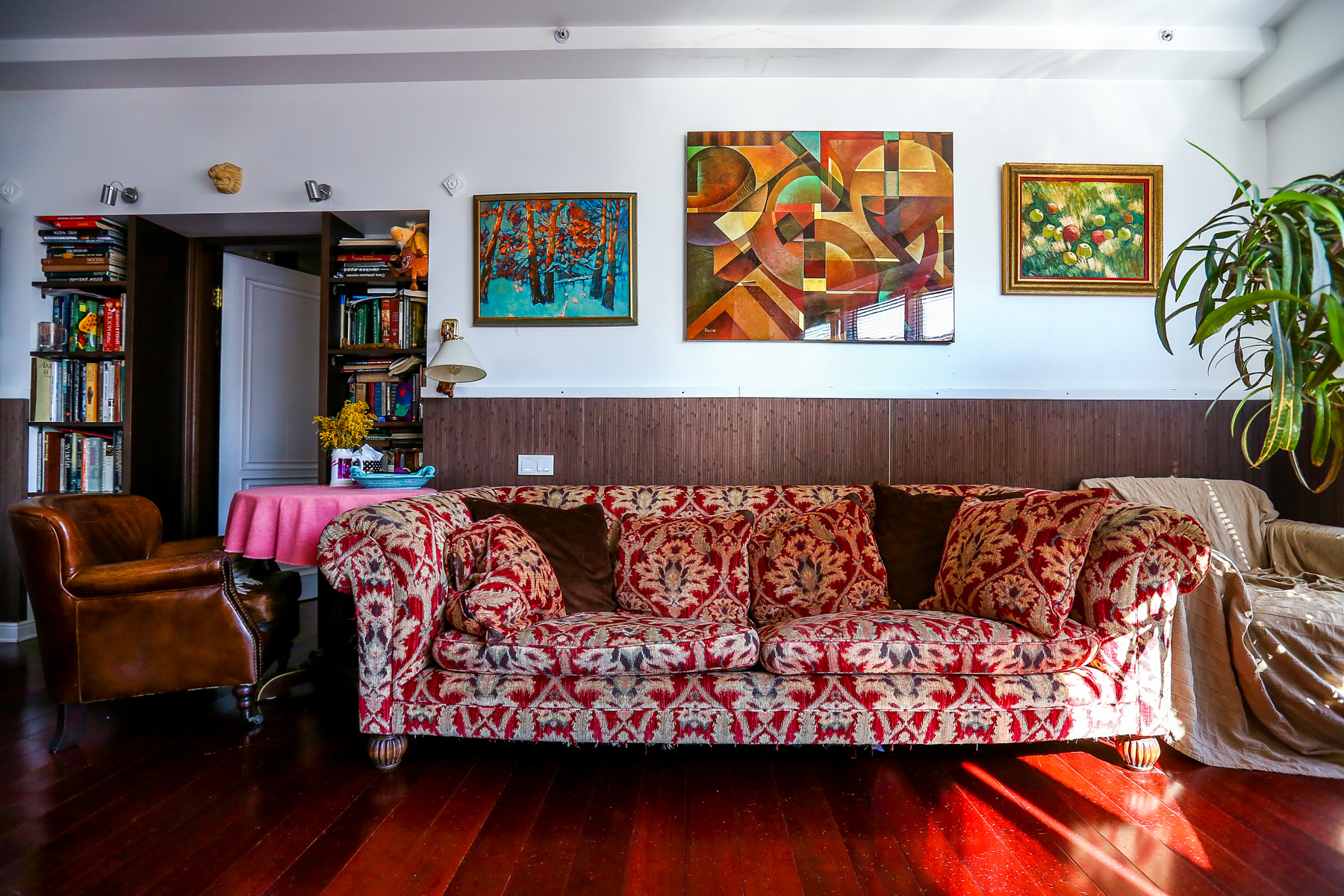 I just love these ceiling lamps and the contrast of a deep blue wall against the rest of the kitchen!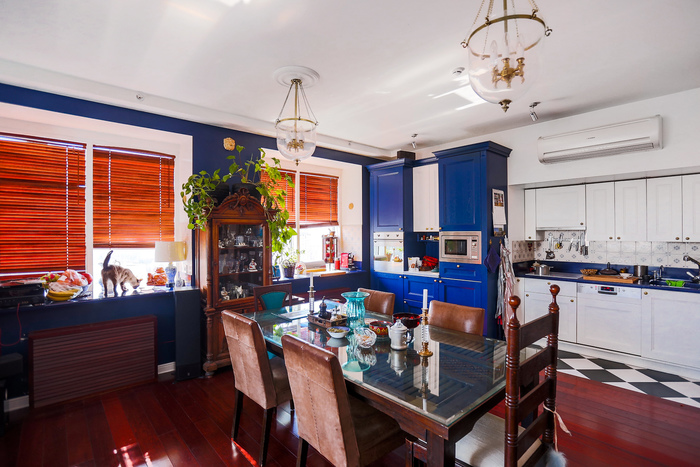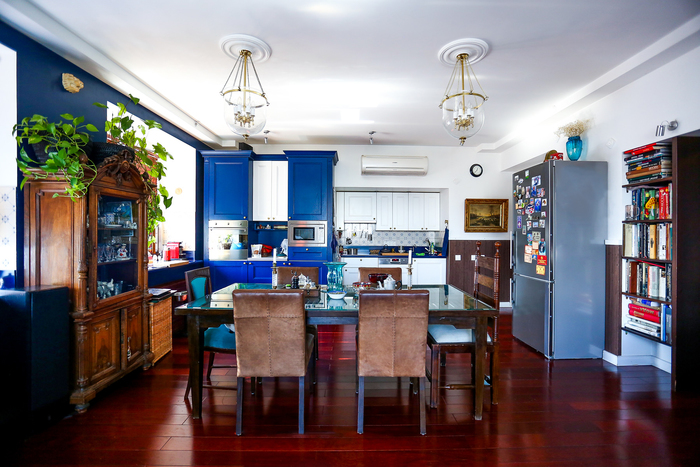 Ksenia is also a big fan of antiques, and while most of what she's collected over the years is showcased in the family's country's house, you can still see some items in the apartment, such as this beautiful cupboard.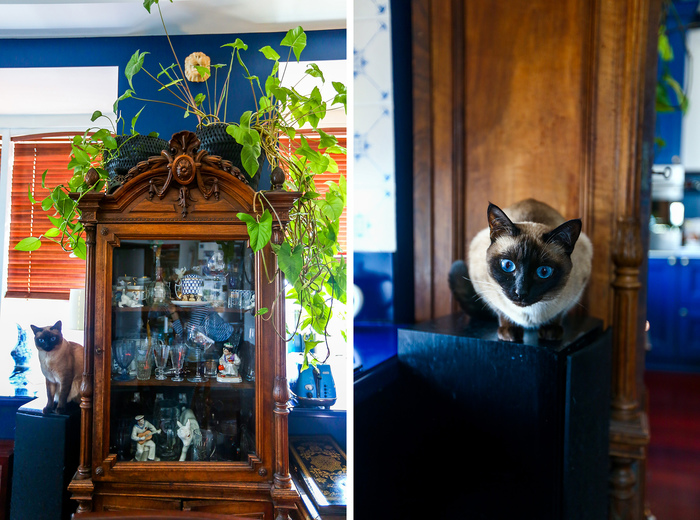 Entry hall
Almost every door in the apartment has a glass fanlight, this design feature also allows more natural sunlight in the rooms. Also, this combination of yellow walls and checkerboard floors in the entry hall is simply magnificent!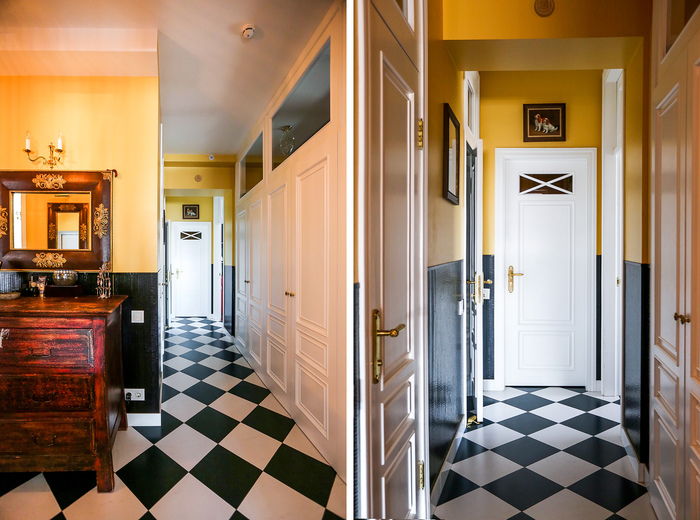 Bathroom
The bathroom was also designed by Ksenia herself, and has a lot of storage facilities: built-in cabinet, shelf under the ceiling, sink cabinet and mirrored cabinet, that is very important for such a big family.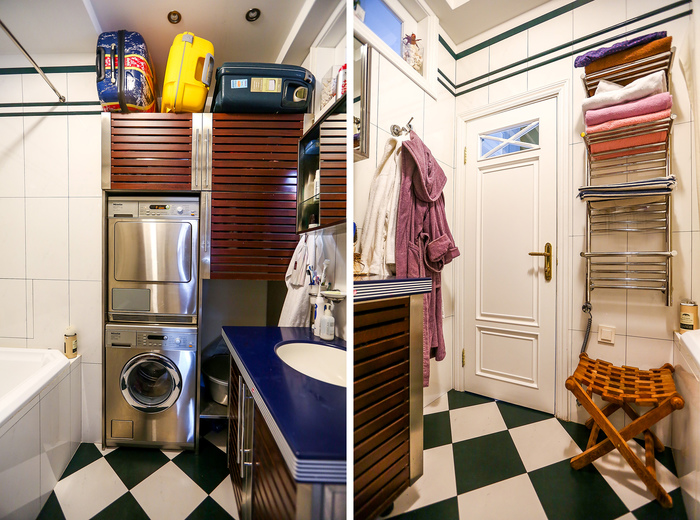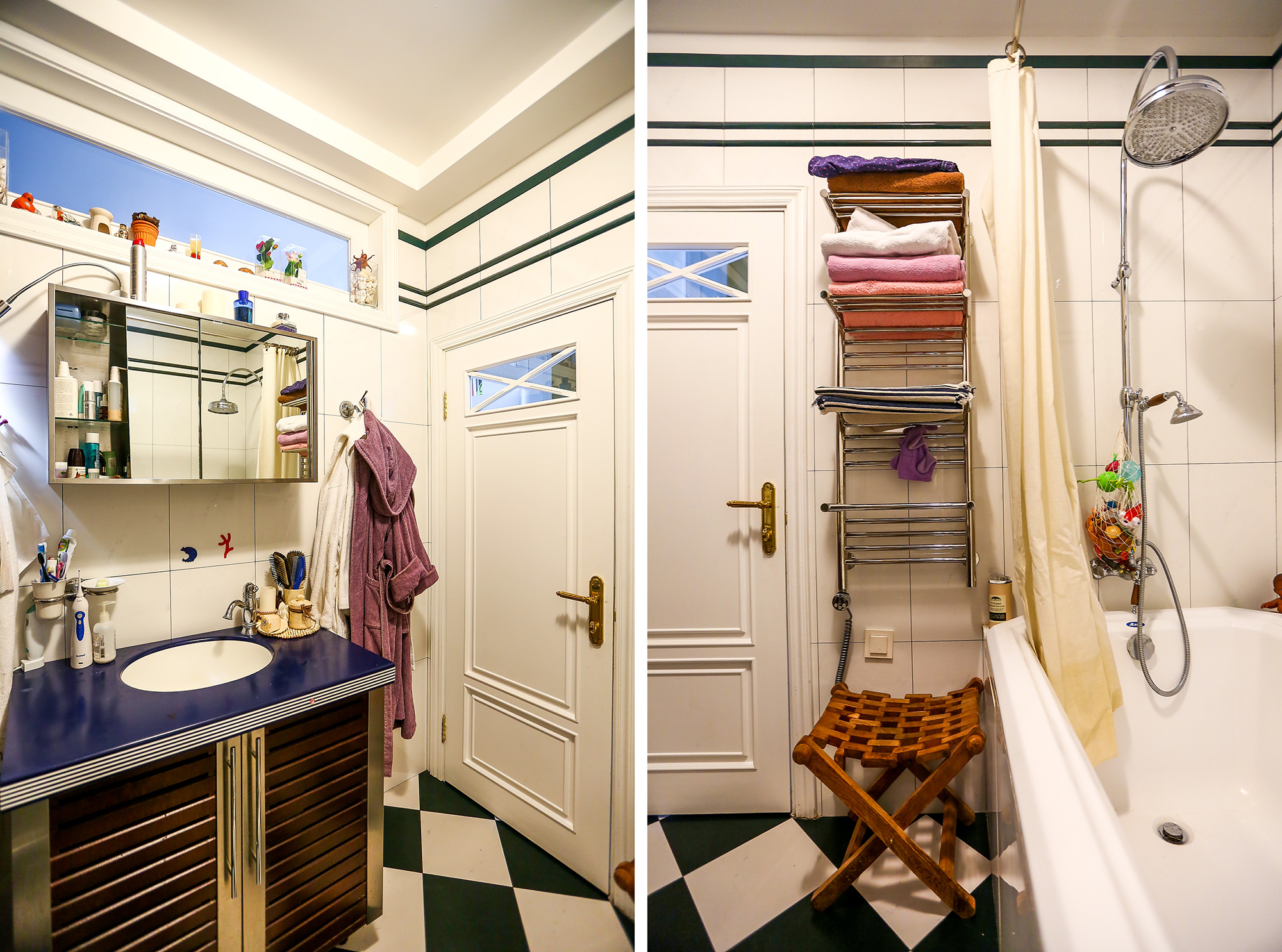 Master bedroom
Dark shamrock walls, the ceiling fan-lamp and a canopy bed impart a Ceylon feel from colonial times. According to Ksenia, she constantly changes something in her bedroom: takes the canopy down and then puts it up again, moves the antique Chinese room divider from one place to another, and the shamrock walls used to be blue just a while ago.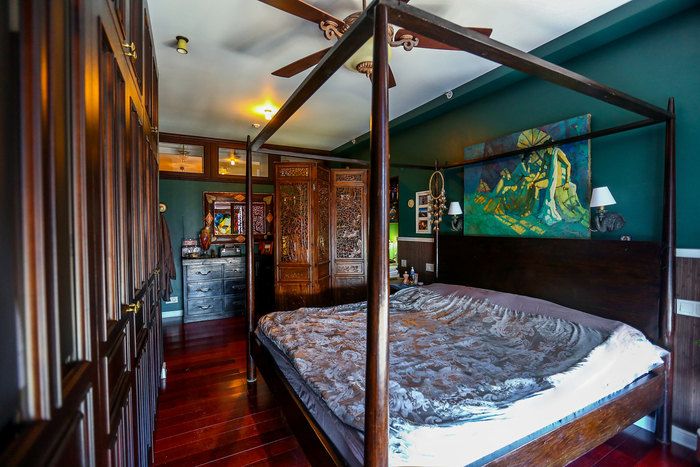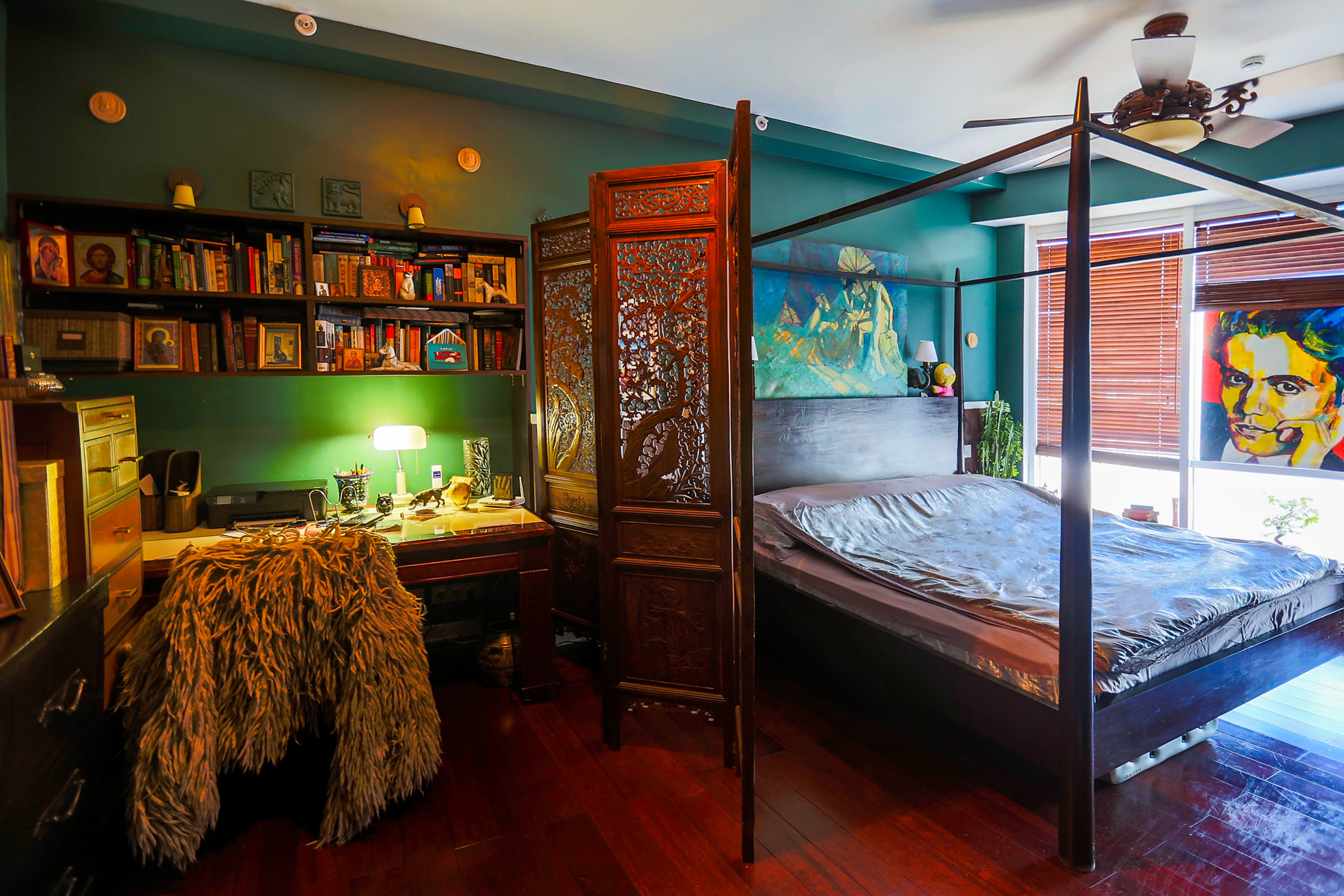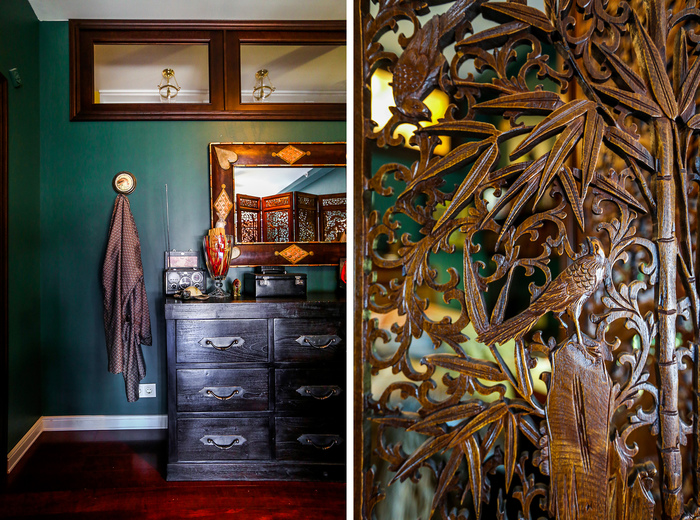 Girls' bedroom
The girls' bedroom was designed in the Chinoiserie style and is all about fresh and bright colours. Love the wallpaper and the Barbie-pink furniture! Such a cozy and cheerful space for a 7- and 12-year olds. But I can't but wonder how this room will change in a few years when both girls become teens and will want a slightly more 'adult' style.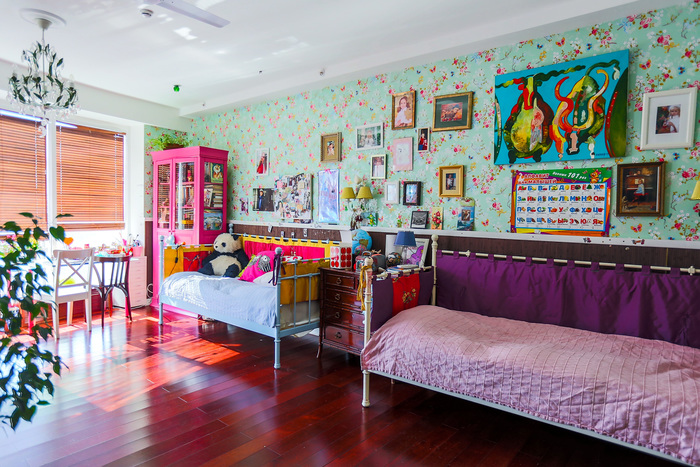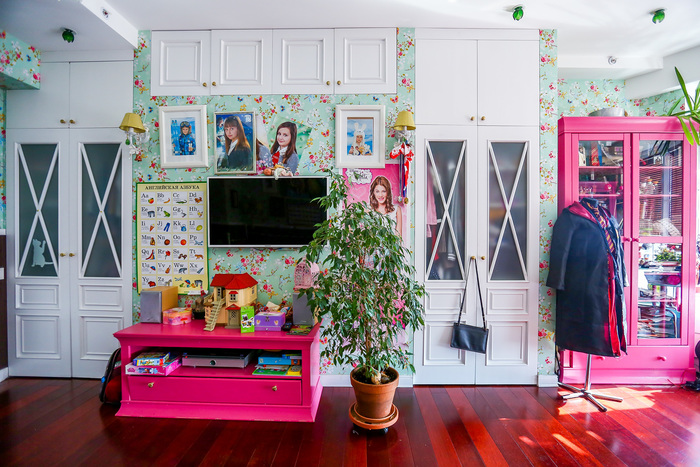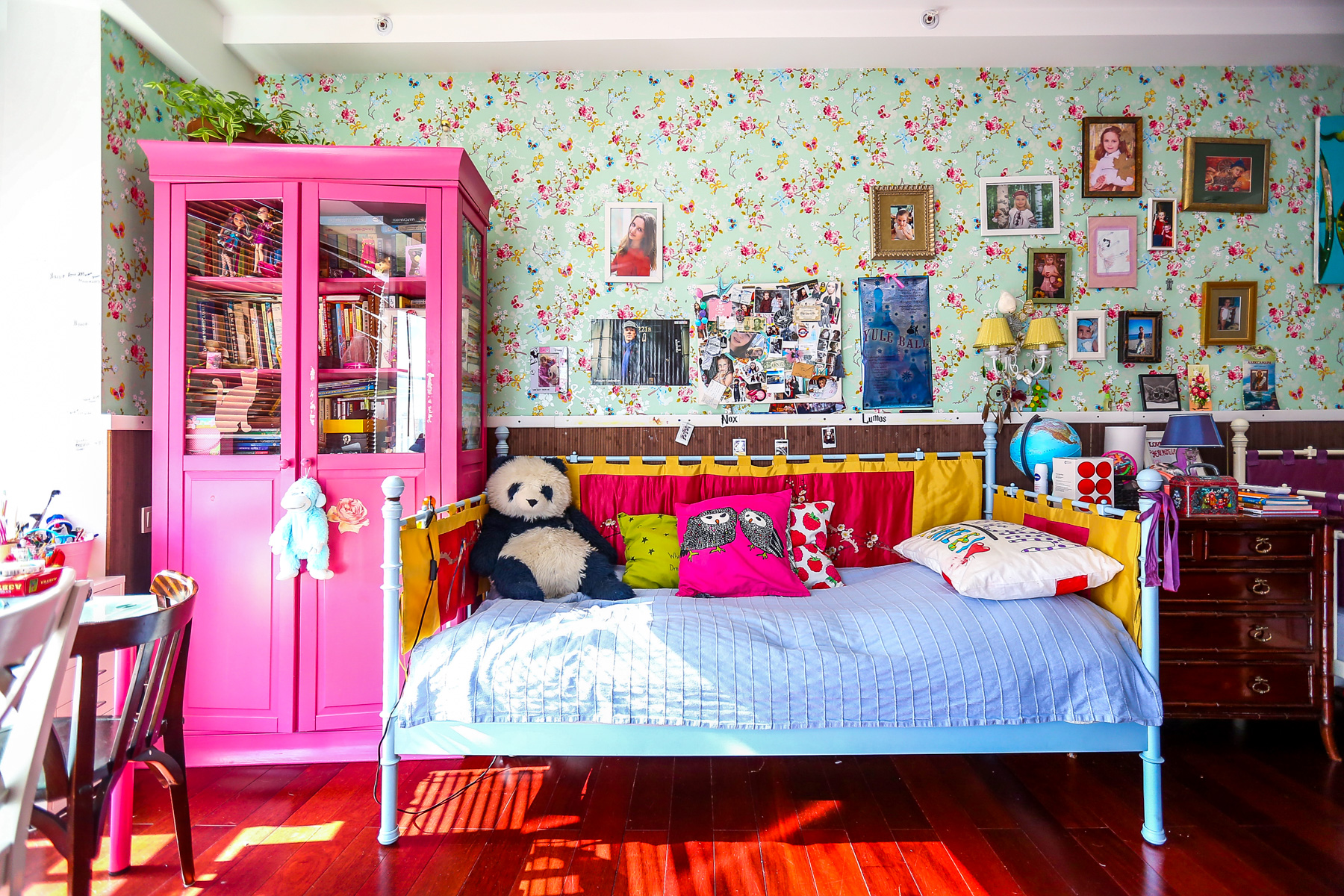 Please let me know if you liked this home tour, and stay tuned, because I've got more beautiful apartments to show, the next one on the list is a loft.
Source: kvartblog.ru