Kenay Home now has three shops in Spain
Today I want to tell you about Kenay Home – a popular Spanish home decor and furniture store specializing on Nordic designs, which has a very strong online presence (180 thousand followers in Instagram, that's really impressive!), along with 3 physical stores: in Valencia (where they're originally from), Madrid, and Barcelona, where they launched in the end of May. I've checked out the new shop, which turned out to be quite big – 250 m2 to share with you some photos and my personal highlights. And by the way, Kenay Home Barcelona is located in close proximity to my favorite home decor shopping spot on Avenida Diagonal, the address is Carrer de Balmes, 200. It's really convenient to have all these cool shops next to each other!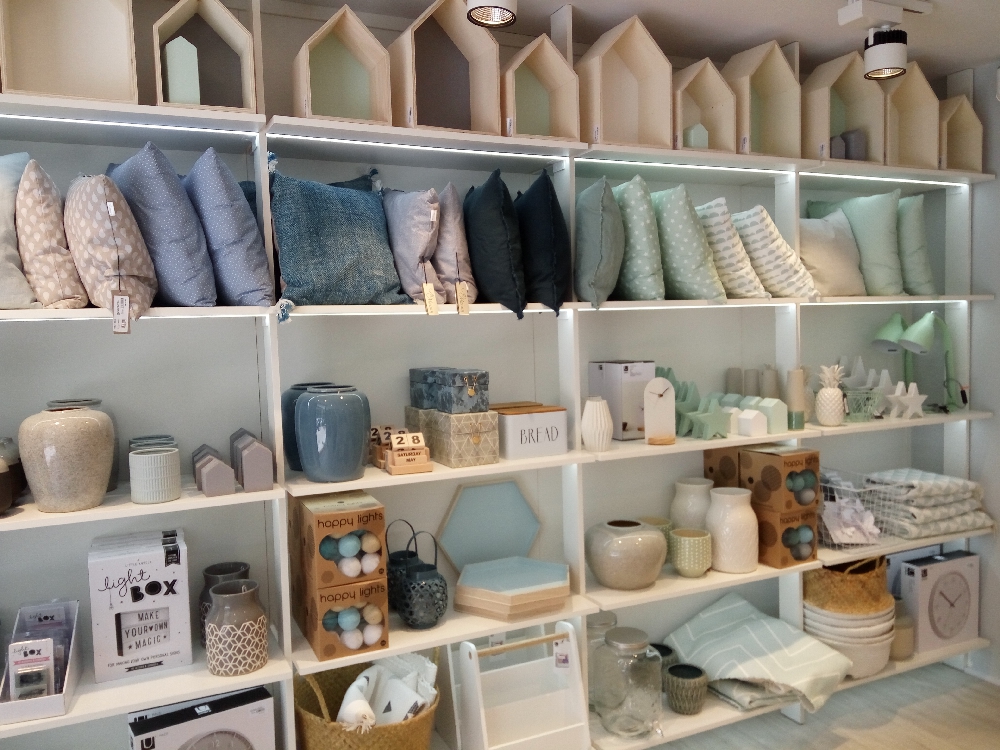 Nordic paradise
Nordic design is all about clarity and simplicity wrapped in modern forms to create a tranquil and peaceful space. Kenay Home offer a wide range of furniture and home accessories in the price range which isn't exactly cheap, but neither is it outrageous. For example, the chairs from the photo below are now sold at a discount for 117€ and the mint lamp costs 49€.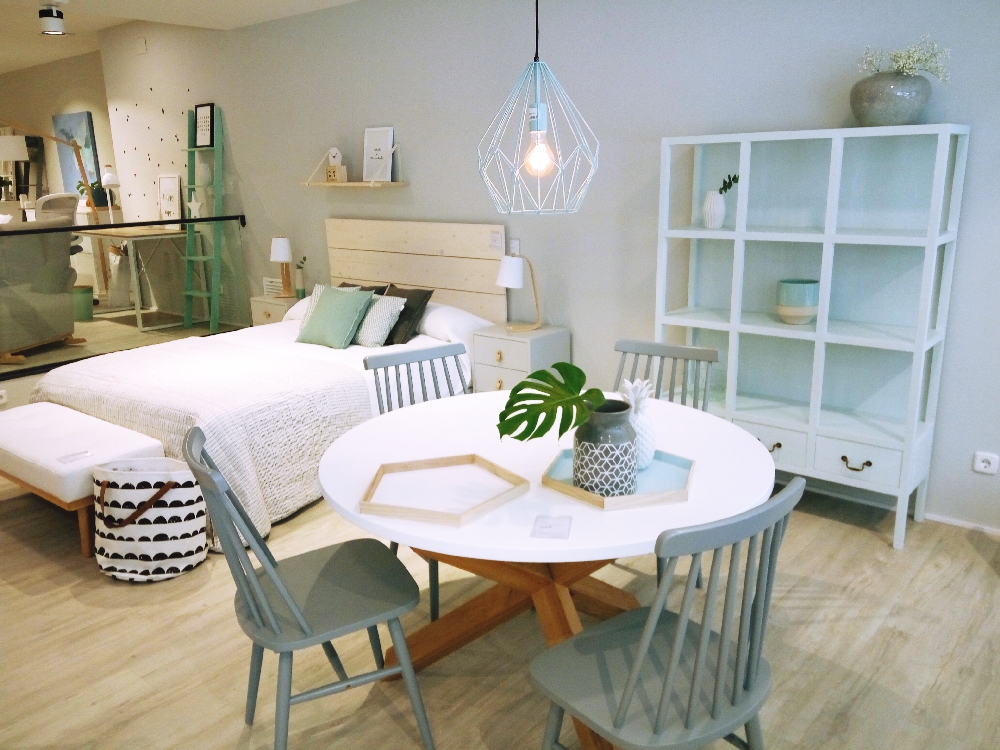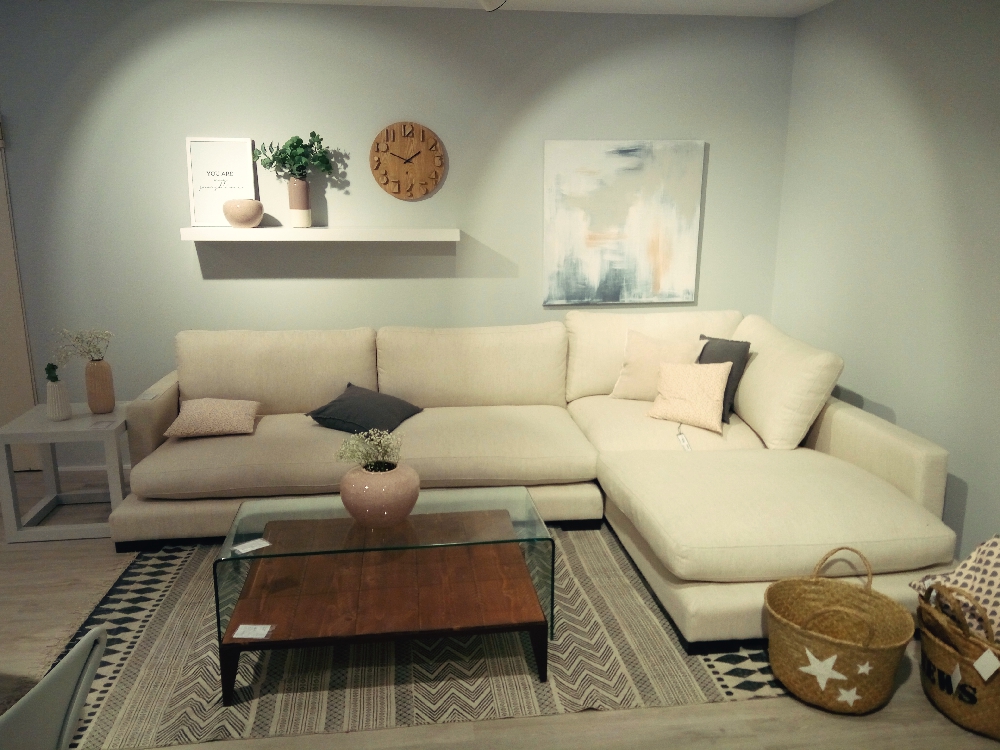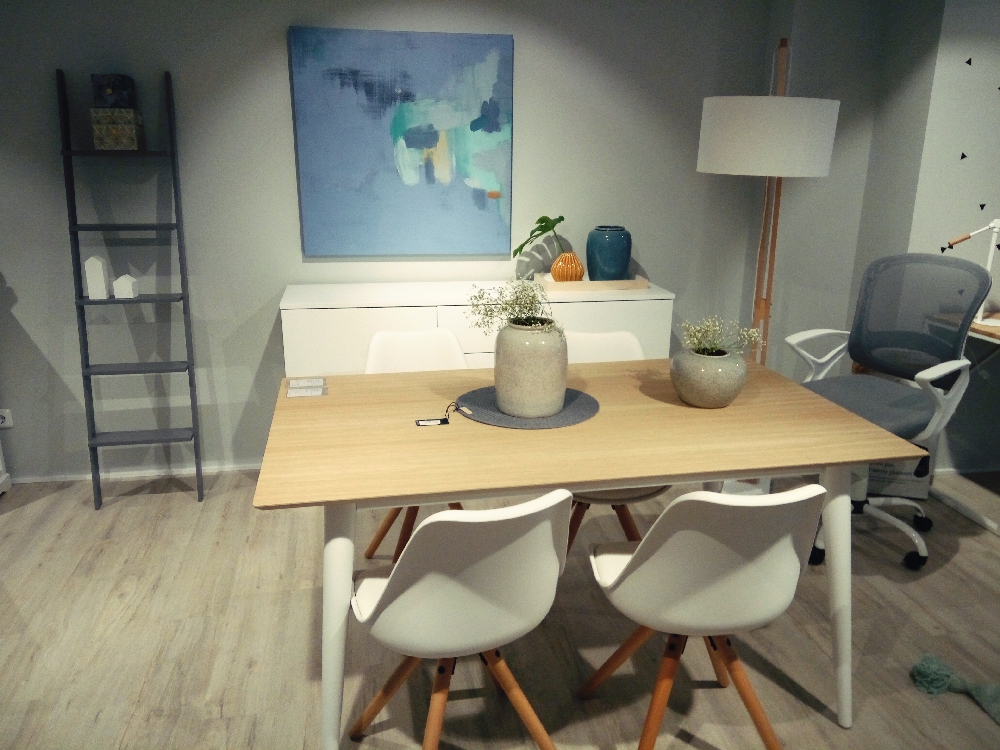 Long live pineapples!
My regular readers might already know that I'm not a big fan of Nordic style in home design, but Kenay Home accessories collection has really nice items in it. I spotted some very cool prints on the cushions, and the range of pastels is really pleasant to the eye, although it's a shame they don't have these pineapples in mint colour. Pineapples have been trending for a few years already, and personally I'm a fan of this fashion.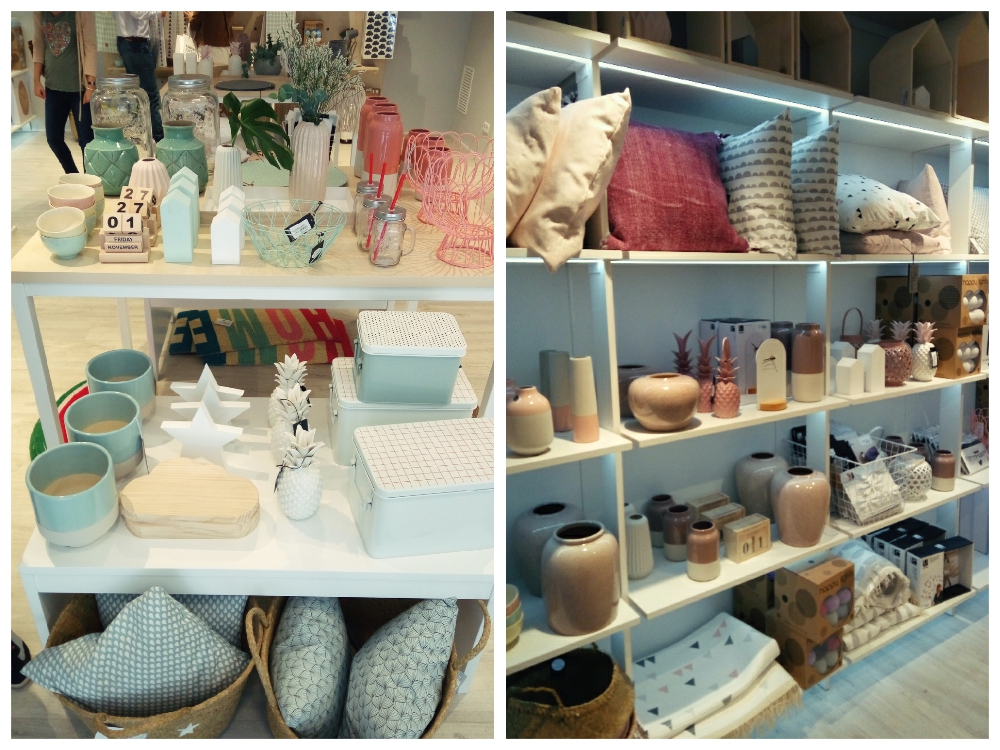 You also have a cool choice of wall art and decor, including paintings, garlands and fun and inspiring stickers.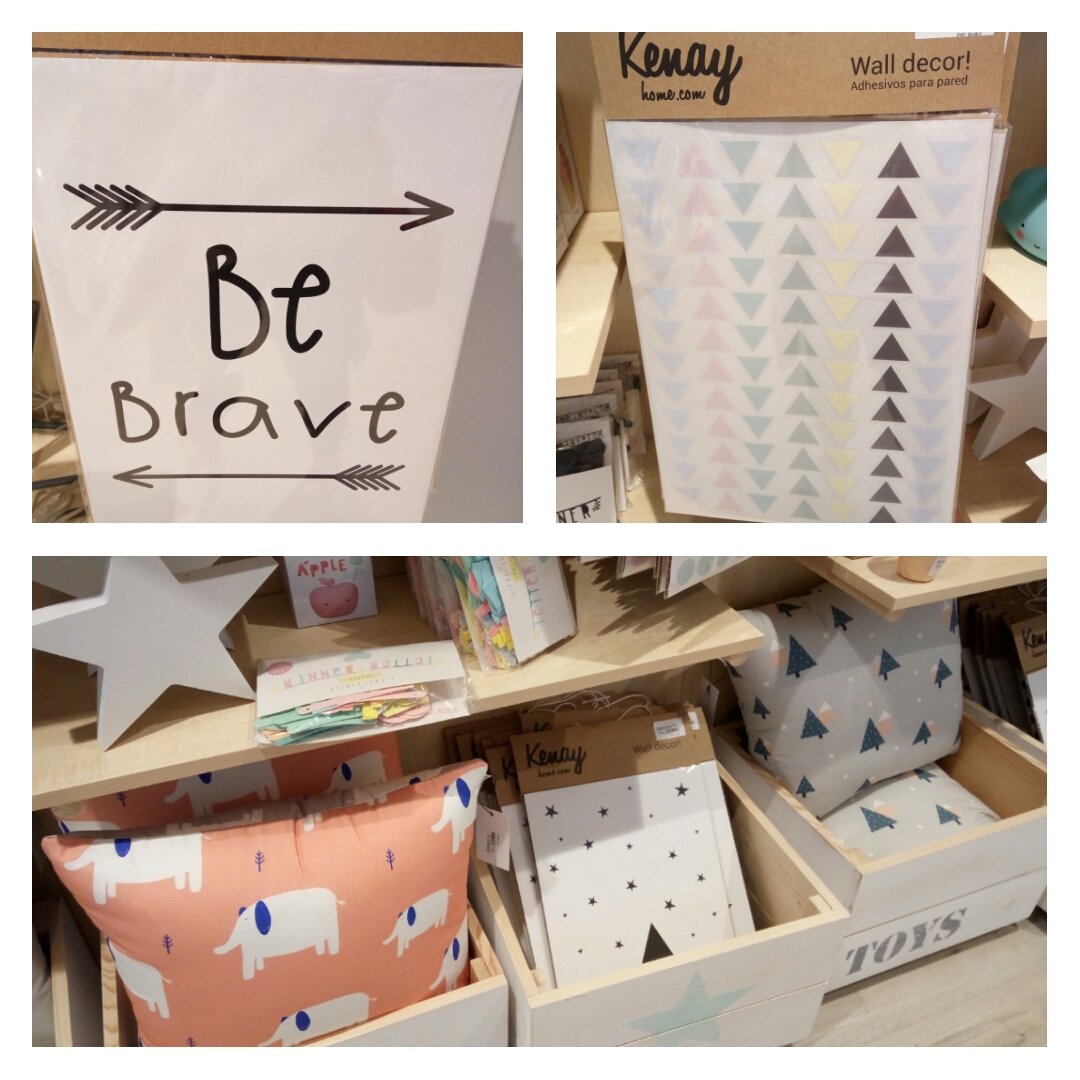 And I also loved these two items: the colour combination in the console (239€) looks so fresh, and I'm increasingly anxious to get a similar hanging shelf into my own bedroom.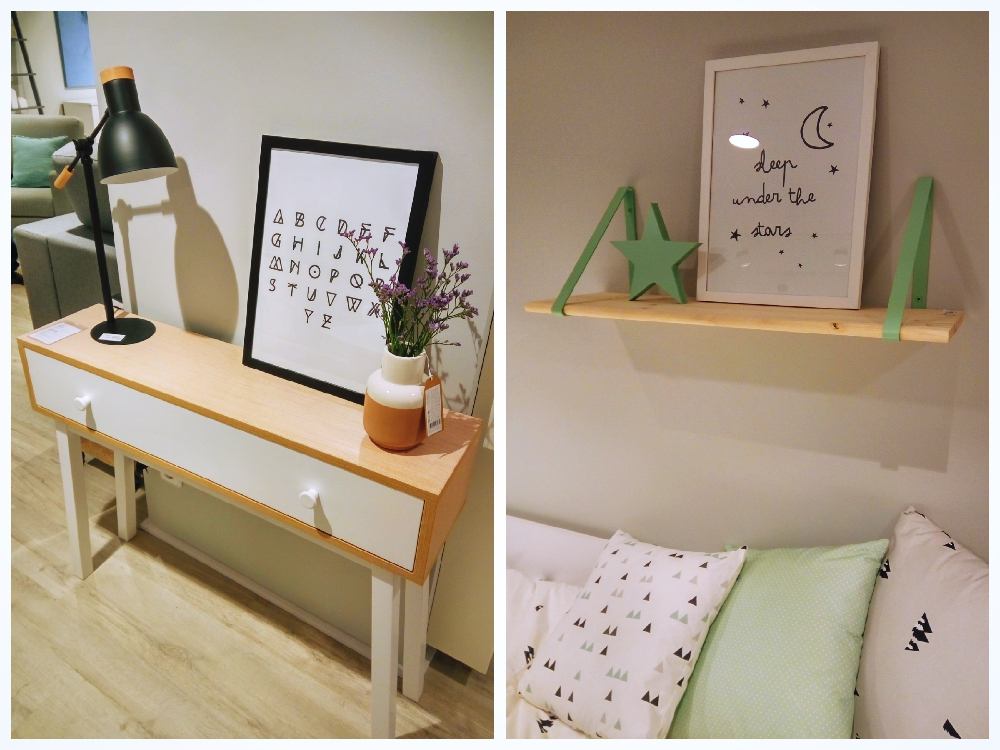 Need help with 'total look' from Kenay?
If you really dig this style, you can order a home (room) design/makeover project from Kenay designers. You send them the photos of the space you want to furnish with products from Kenay Home and the available budget, and they will draft you a proposal free of charge. Their project portfolio includes the new house of former goalkeeper of Real Madrid and Spain's national football team Iker Casillas and his wife – journalist turned celebrity Sara Carbonero in Oporto, Portugal.
Kenay Home has an online store and 3 stores in Valencia, Madrid and Barcelona:
C/ Isabel la Católica 17, Valencia
C/ Calle de Núñez de Balboa 59, Madrid
C/ de Balmes, 200, Barcelona