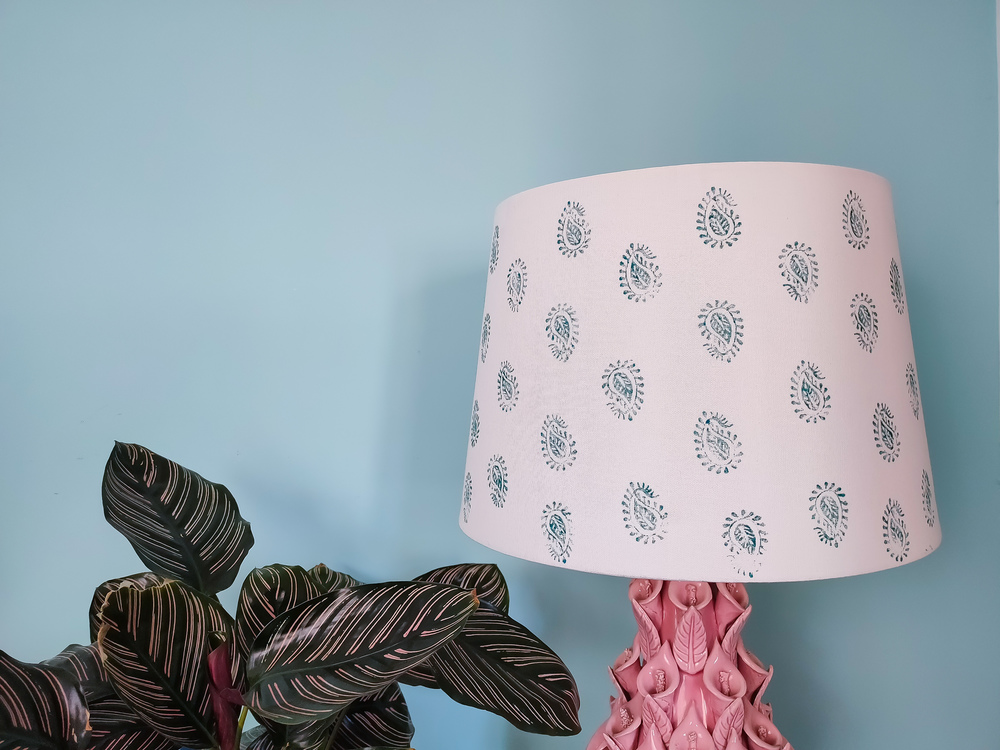 It all started when I was scouring Gràcia to update my post about the home design shops in this neighbourhood and came across 'Antoniona', a shop offering a selection of hand-stamped home textiles from India, and they also sell the stamps for DIY projects. That was when a bulb lit in my head and I thought that it could be a fun way to give a makeover to the white lampshade on my 'Manises' lamp.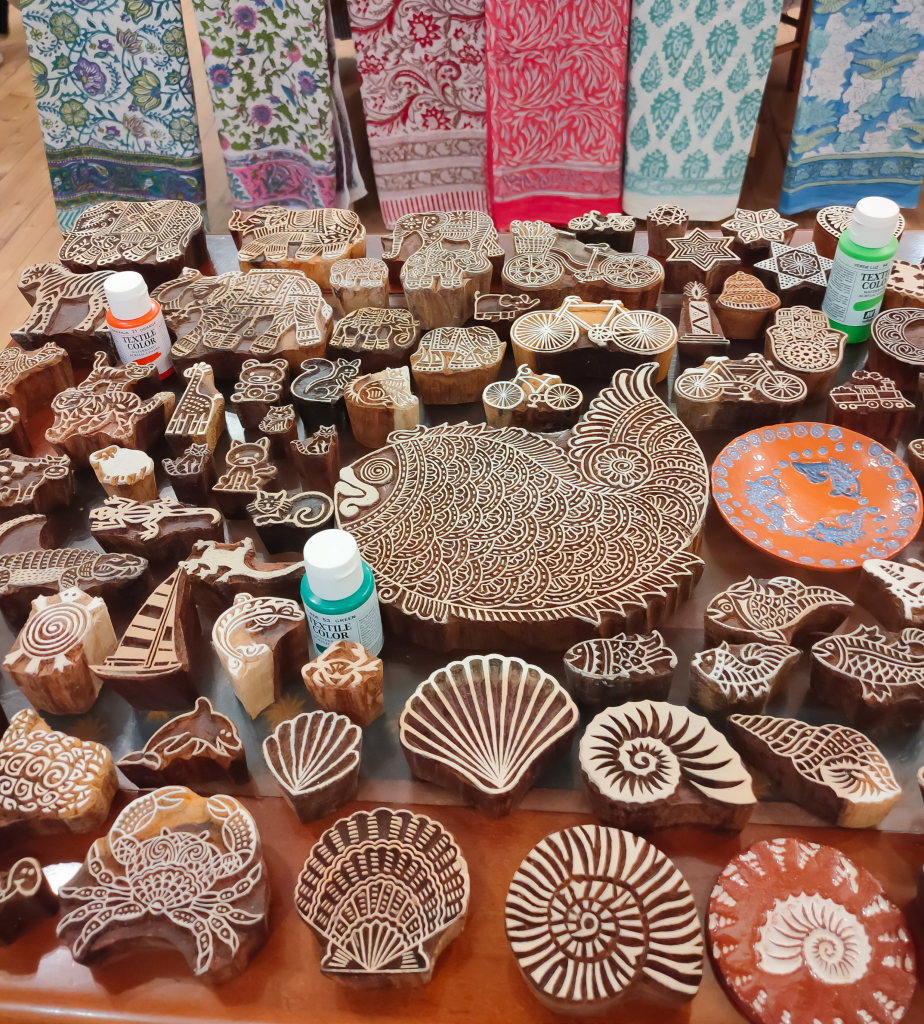 I chose a pretty small paisley stamp, because I knew something bigger wouldn't work on a cylinder-shaped lamp shade. Also, jumping ahead, an irregular shaped stamp is also a good choice for an experienced DIY-er such as myself, because a symmetrical design would probably bring out the uneven distribution of the pattern.
I'd never used fabric dye before, so I just picked one from the nearest stationary shop. They turned out to be pretty cheap, around 3-4€ per bottle. I got two because I wasn't sure how high the consumption is, and I knew I'd need to practice quite a lot before the stamp would go anywhere near the lampshade.
It took me a while to figure out how to apply the paint on the stamp, I suppose an ink pad would have been the quickest solution, but I wasn't sure whether you can find those easily (apparently you can, in Spanish it's called 'almohadilla'), so I just went with a small drawing brush I had at hand.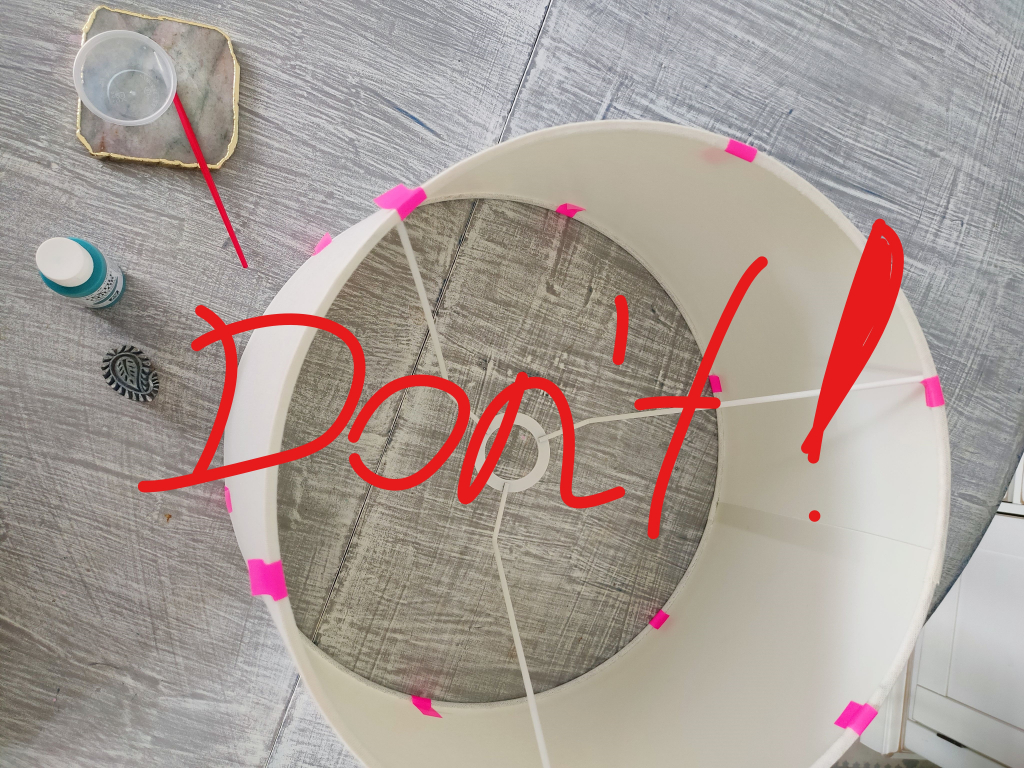 I also wasn't sure how to distribute the pattern across the lamp evenly. At first I decided to mark the sectors with washi tape, but it wouldn't hold well on the fabric, and it was also too wide, it just didn't work. For a moment, I contemplated giving up on it altogether, it would have been a shame to ruin a perfect shade, which cost me 50€, but then I decided to just go for it – no ruler, no measuring tape, just my trembling hand and my eyes!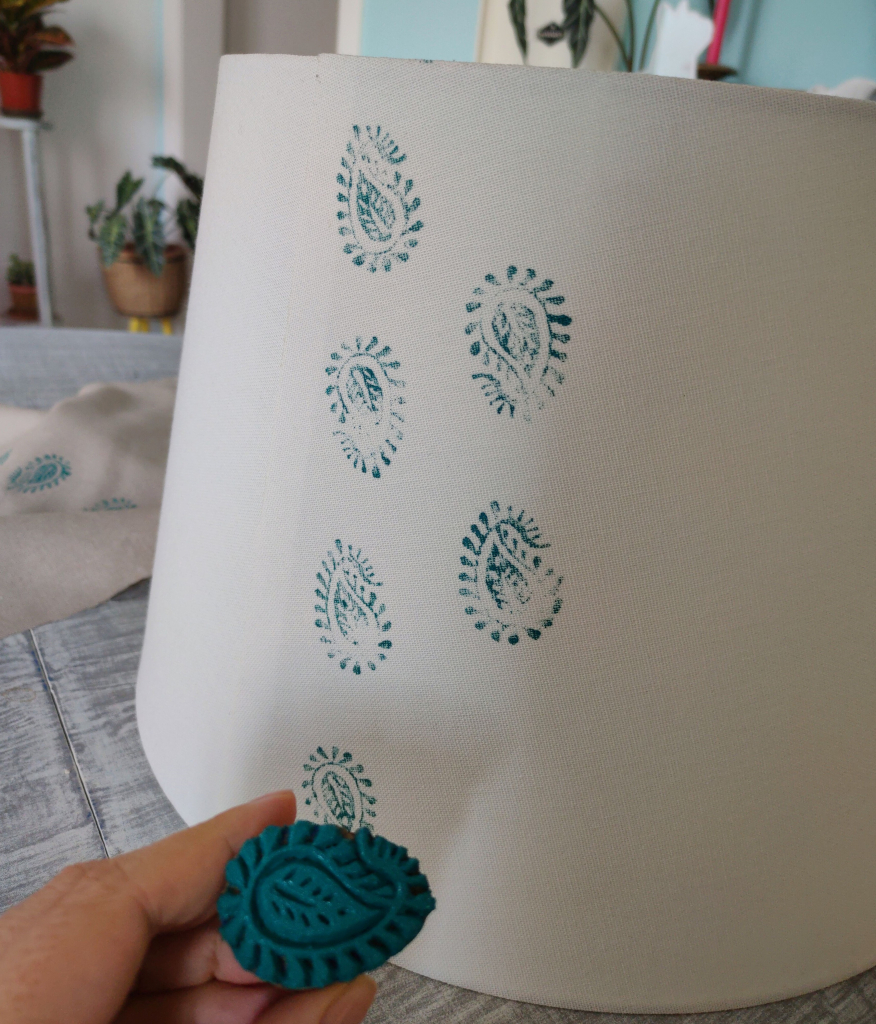 And I'm pretty happy with the result! It did not turn out perfect, but by alternating three- and four-stamp rows and flipping the stamp, I believe I was able to pull it off. But again, it wouldn't work as well with a symmetrical design, so bear that in mind if you go for a similar project.
Also, be patient, doing this with a brush was a pretty tedious job, you have to be really careful and make sure that all the edges and the surfaces of the stamp have enough paint before you apply it to the fabric. Every single time. The whole job took me about 3 hours.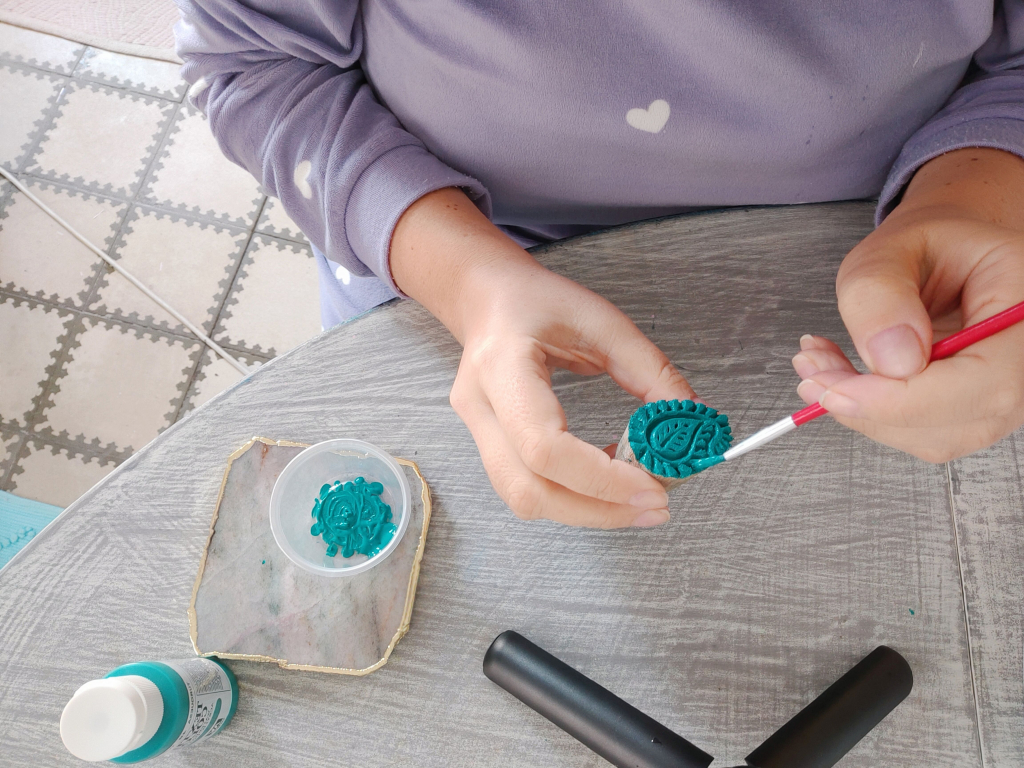 I encourage you to try this hand-stamping thing out! It's a fun and relatively easy project for an inexperienced DIYer! 
---