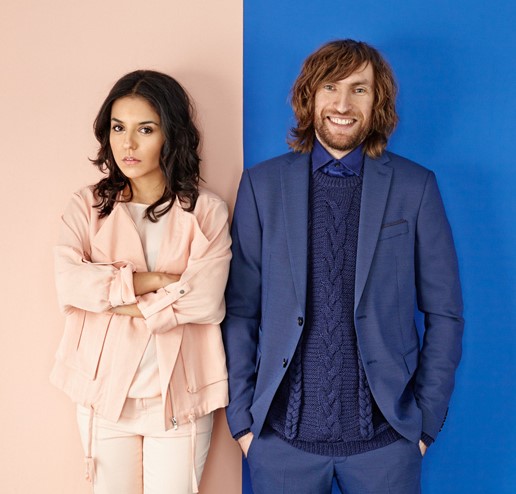 In June 2017, I did a post about 17 names, that mark the future of interior design in Spain, and today I want to talk about one of the names from that list – Masquespacio. Based in Valencia, the international creative duo made of Colombia-born Ana Milena Hernández Palacios and Christophe Penasse from Belgium, where the former is an interior design professional, and the latter is marketing expert, has been rocking the design world since 2010 with their multi-disciplinary approach. Their projects span across branding, interior and product design, and I'm curious to see where this couple will go next, as they keep exploring the potential of what turned out to be an explosive talent mix. Masquespacio has received several high profile awards, thus, in 2019 they have been awarded 'Interior Designers of The Year' by the Spanish edition of The New York Times' T Magazine.
An unmistakable style
Their style is very recognizable, with its essential elements: vibrant colours, fringe, gold as a metal of choice, and Art Decó inspired geometry. Memphis Group is another evident and big influence, with its bold rejection of conventional shapes and vibrant colour combos. All of that can be found in their designs for Houtique, a limited-edition furniture brand where Masquespacio are partners, responsible for the artistic direction, or Missana – another furniture design brand from Valencia, where Ana and Christophe are an important collaborator on the levels of branding, artistic direction and product design.
Masquespacio designs for Houtique
The Houtique 'Wink' lamp has become a big hit with the design world. Personally, I first encountered it at Casa Decor 2018, in the project "Tropical Lunch" by Virginia Gasch. Despite it not being a mass production, as the furniture designed by Masquespacio is mainly targeted at interior design professionals, 'Wink' lamps can be purchased from Valencia based online-store Really Nice Things.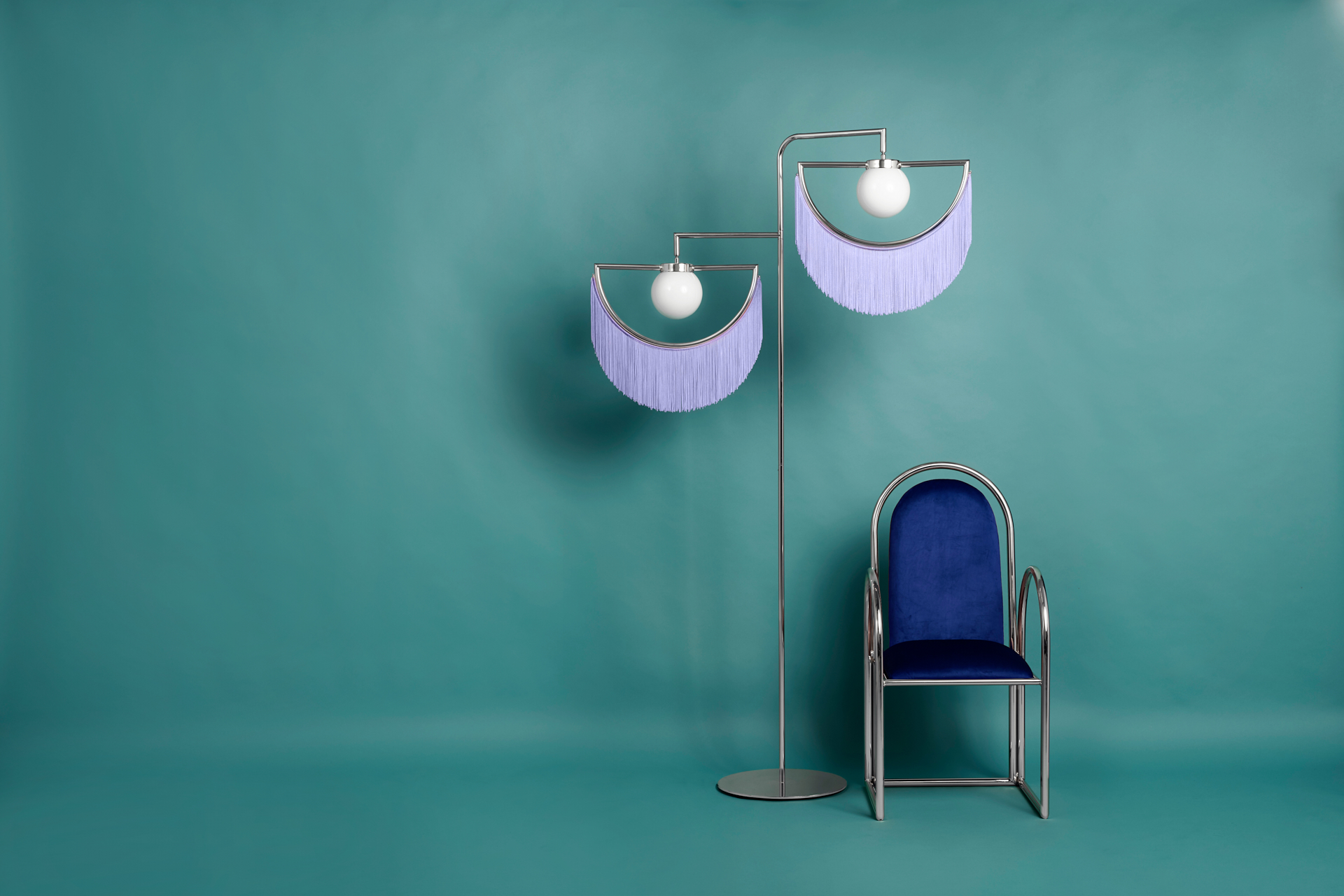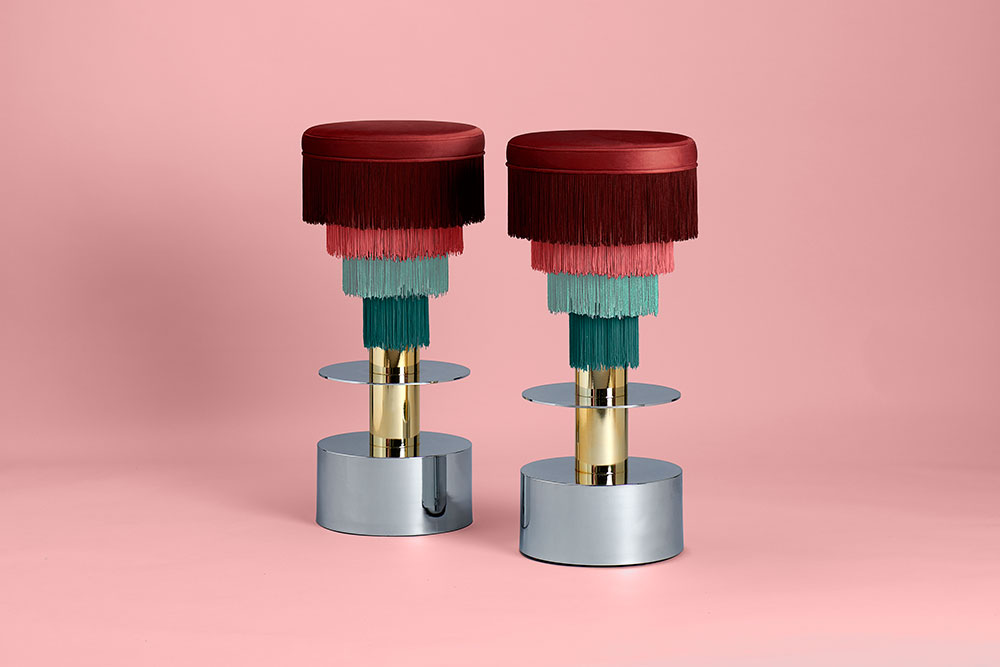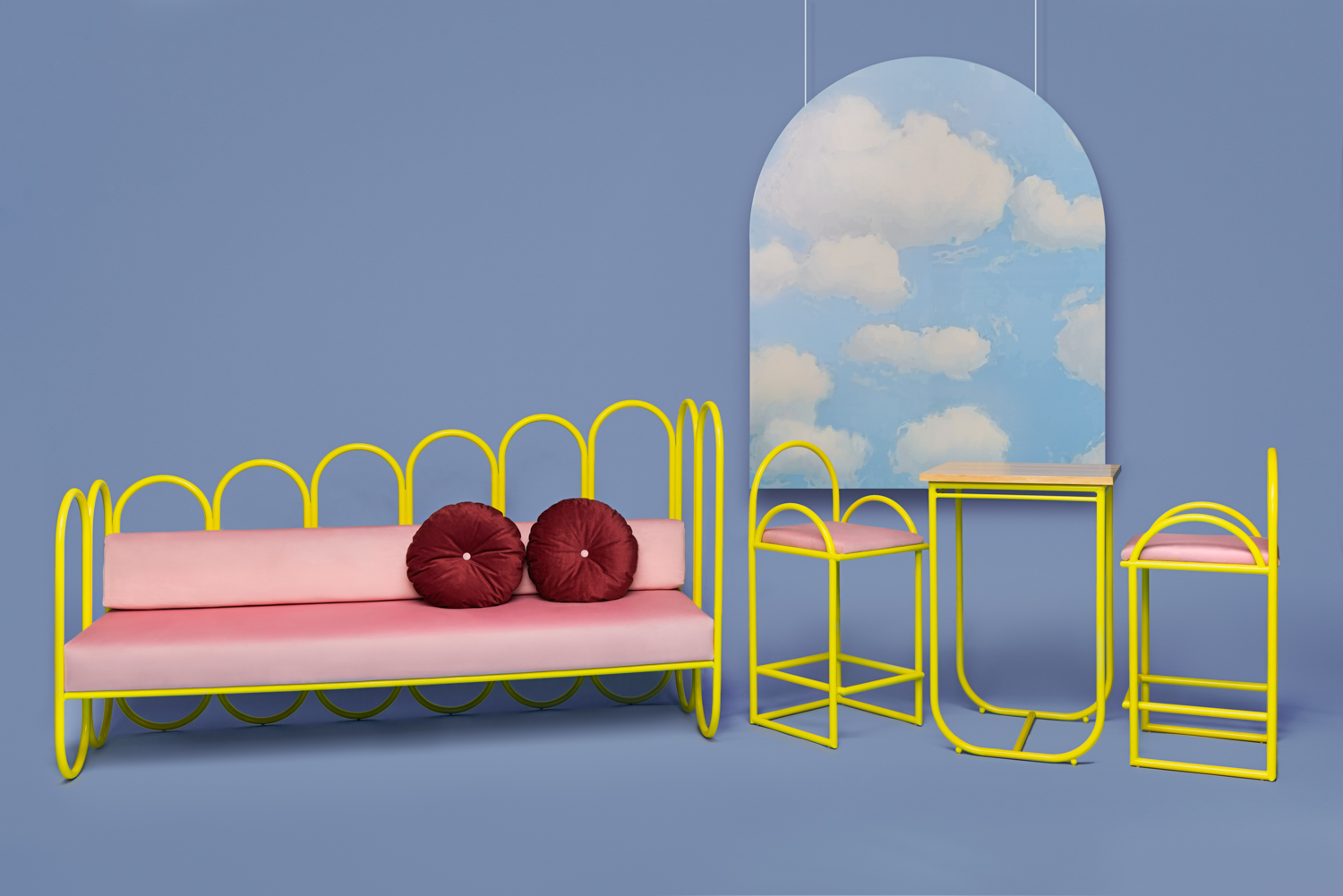 Masquespacio designs for Missana
For Missana, among other Masquespacio created the Toadstool collection, which is 100% customizable and allows an endless number of upholstery combinations, which merge perfectly with the noble materials used – marble, wood and golden plated metals.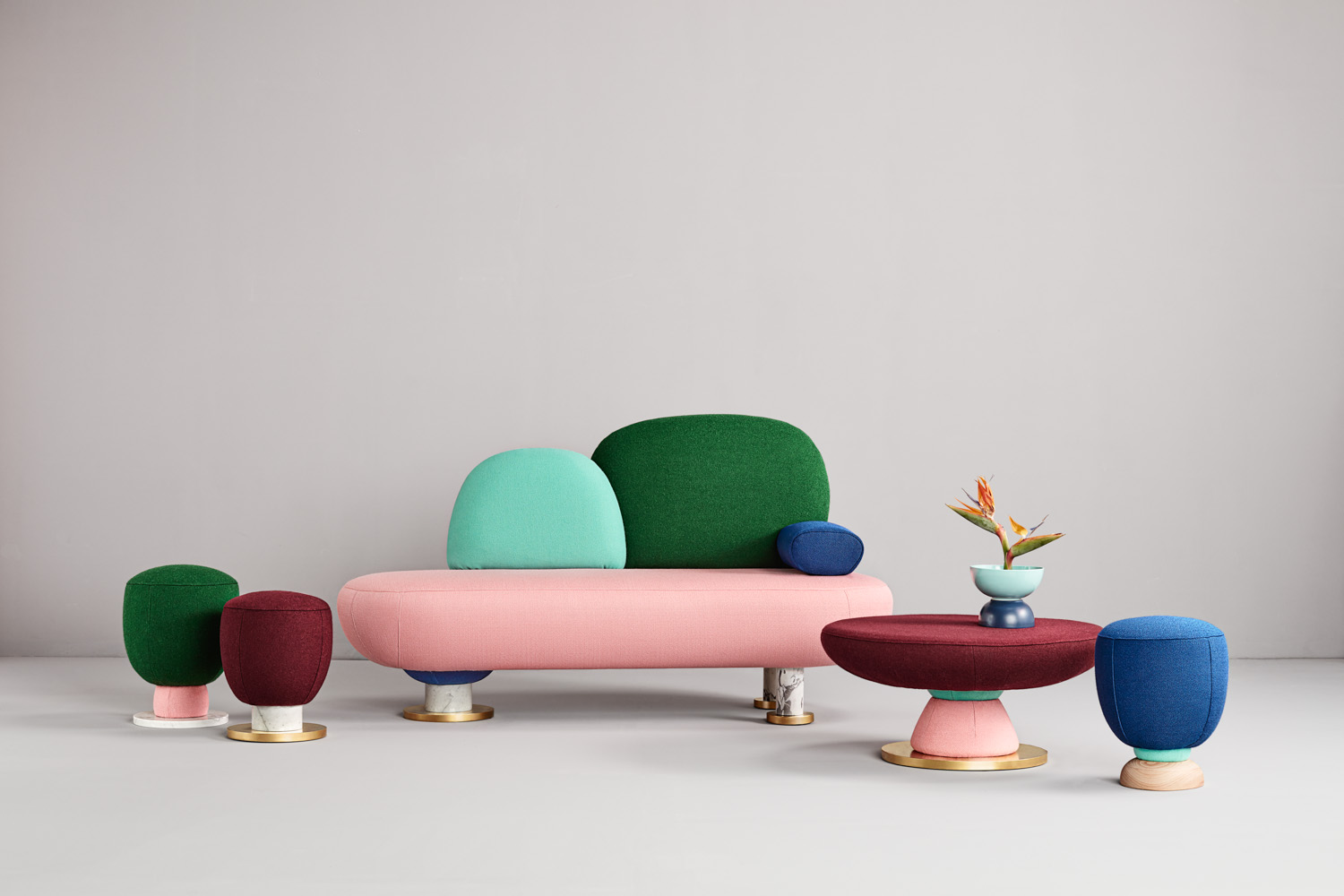 Interior design
When it comes to interior design, Masquespacio's signature project is the intervention in the Valencia Lounge Hostel, where they customized each and every public space and 11 rooms with an original design, while maintaining the original elements of the old building, such as the cement tiles and plaster mouldings.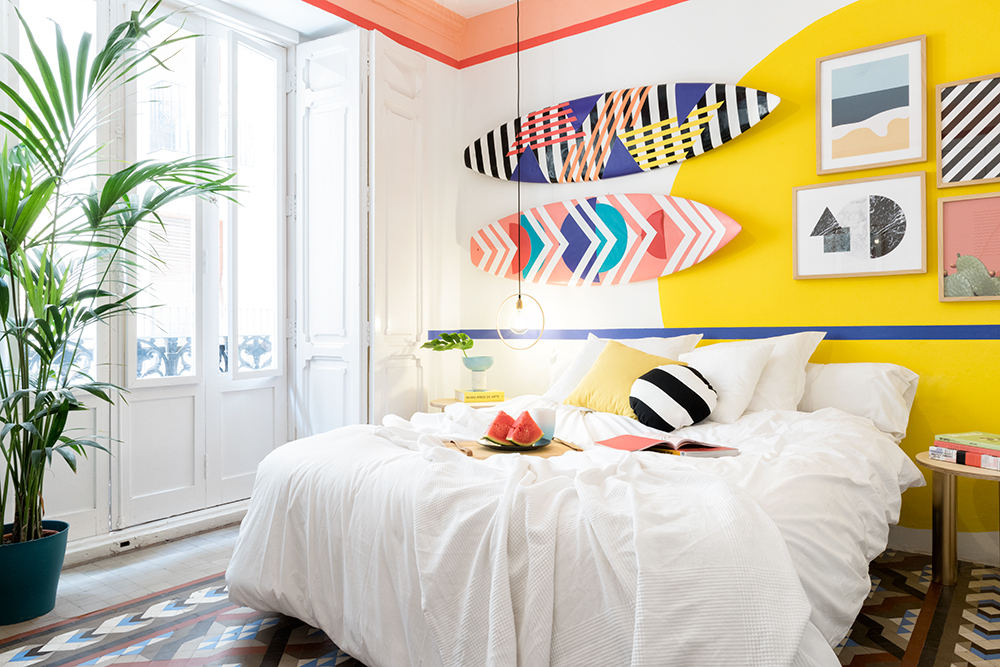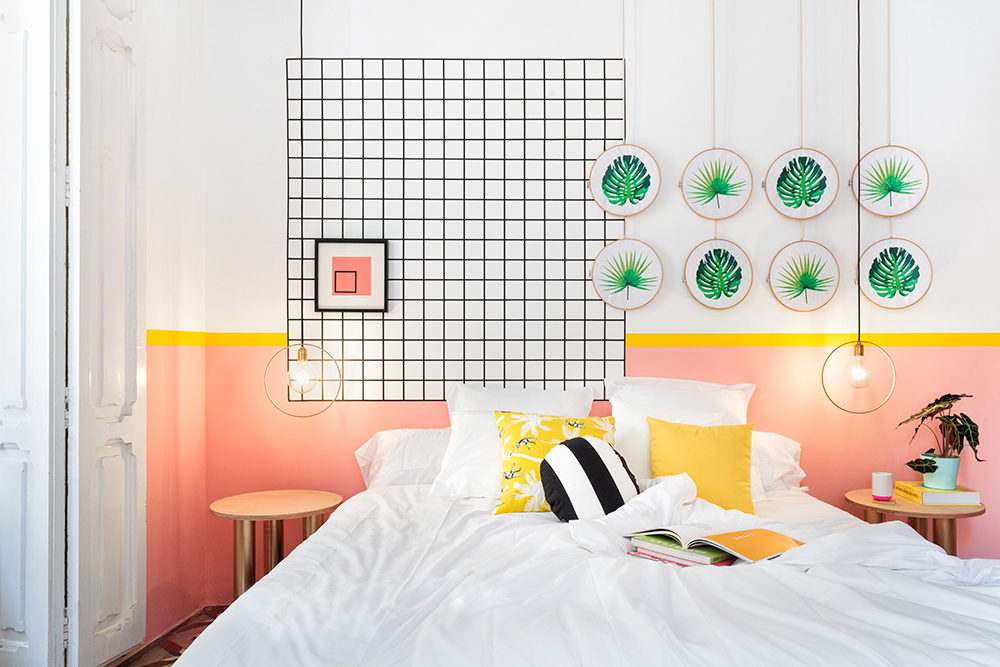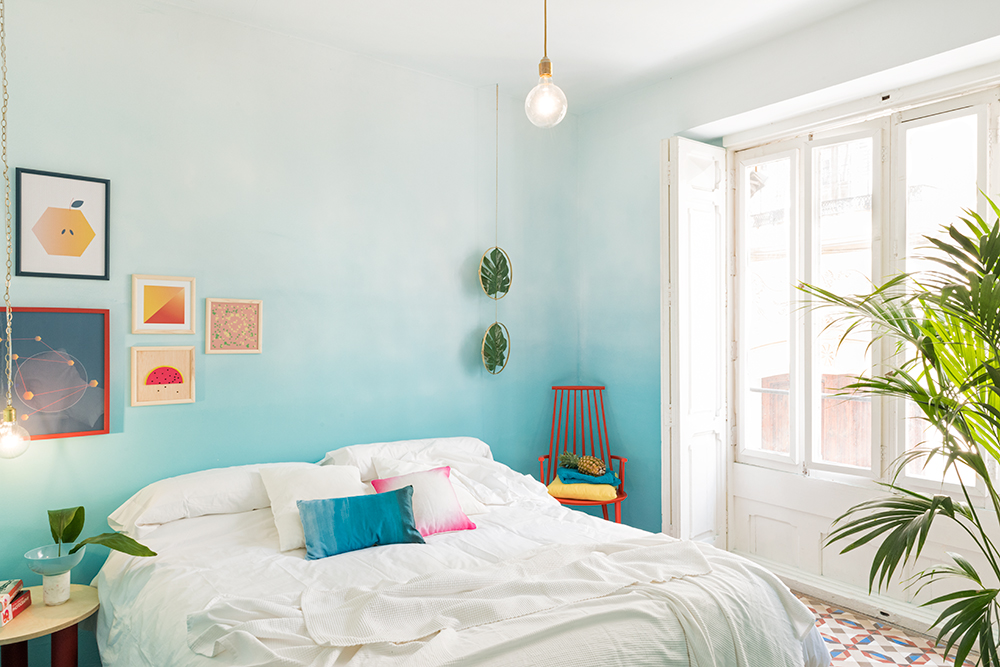 Some of Masquespacio's other interior design projects
Masquespacio's own office in Valencia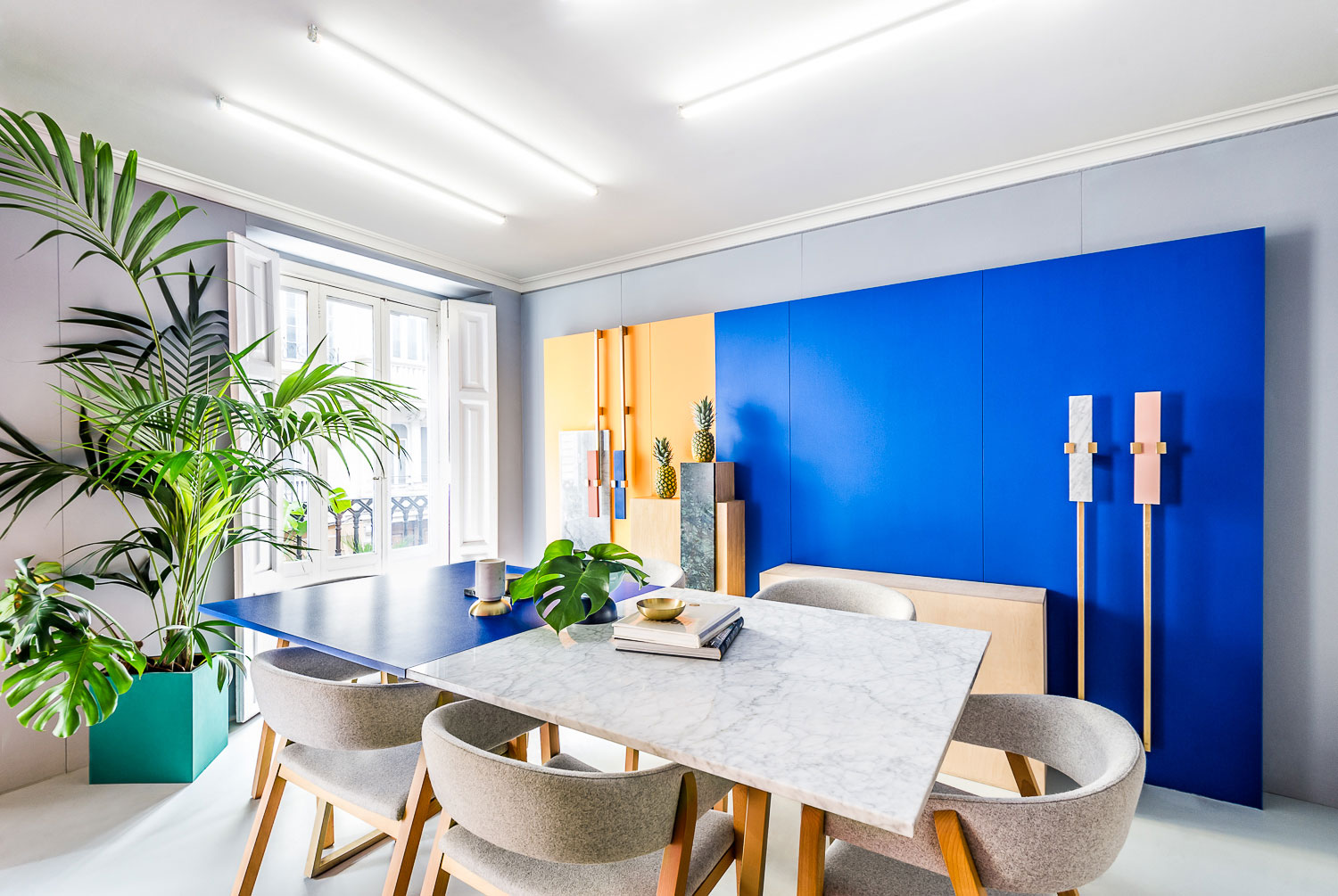 Vintage and Coffee and Music, Valencia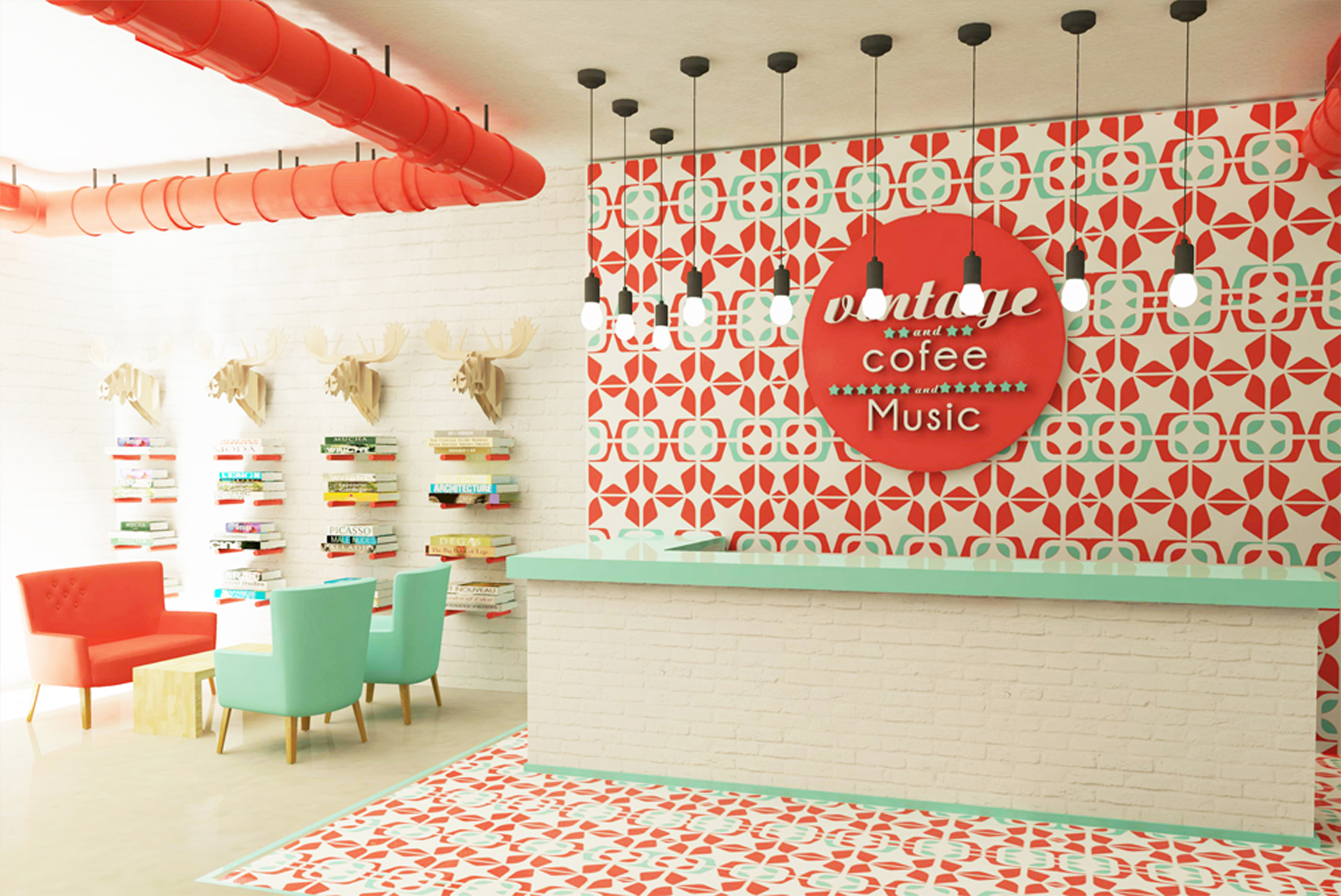 Kaikaya tropical sushi restaurant, Valencia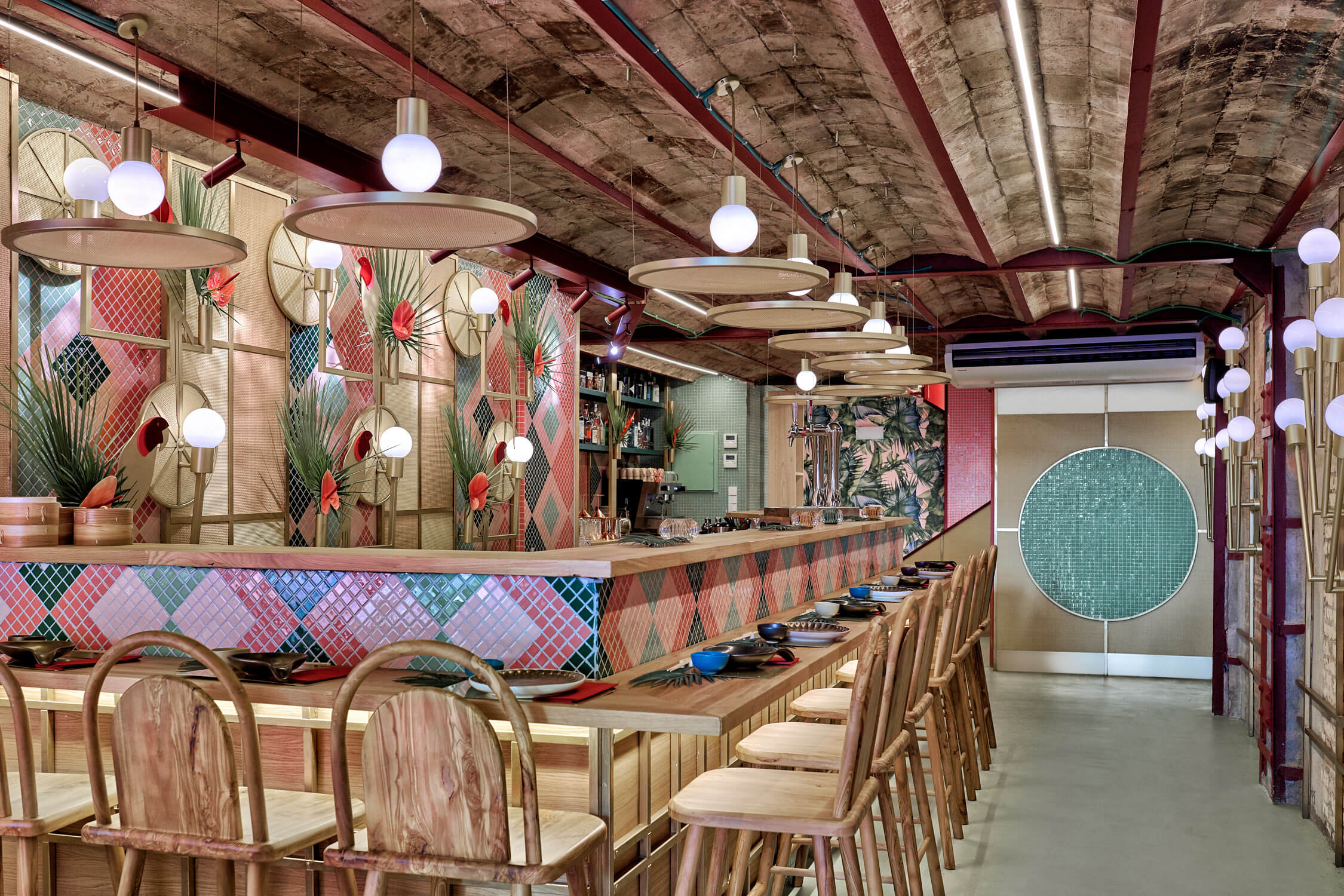 Piana café, Lyon (France)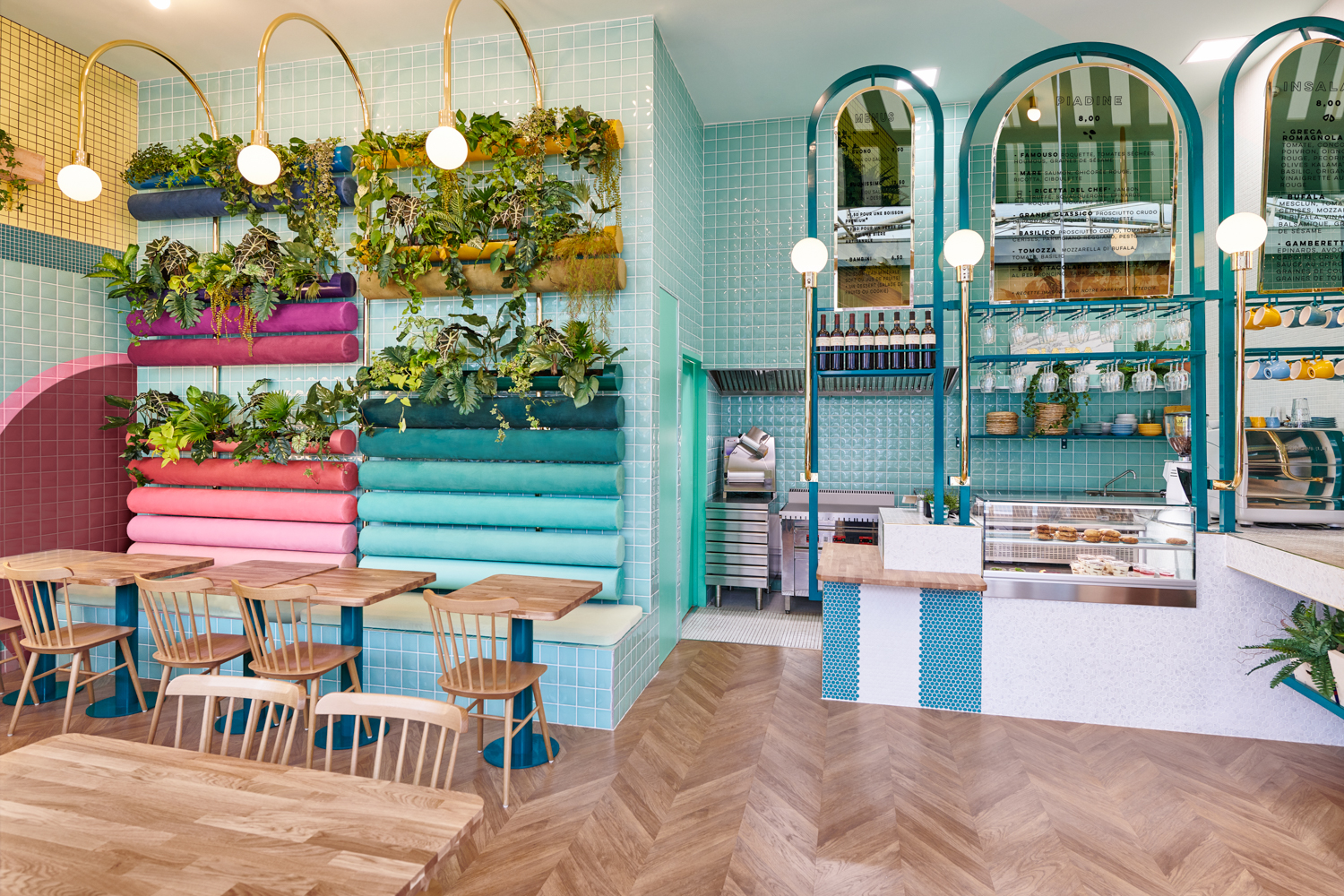 All photos in this post are courtesy of Masquespacio