Jingle bells, jingle bells, jingle all the way…
Guys, I got a confession to make. I'm not religious at all, but I LOVE Christmas, or New Year, because in Russia, we celebrate Orthodox Christmas on Jan.7, so New Year is the first big day of the holiday season, and it's when we give each other gifts, hence it's "New Year time" for us Russians. I already showed you how beautiful they dress Moscow in December (best travel destination for Christmas, I insist!), but I too have always been crazy about decorating a tree and fulling my home with Christmas magic.
After I moved to Barcelona in 2015, for a couple of years I didn't have a tree, because in Moscow I have a huge collection of ornaments in different colours, and the thought of having to buy new stuff made me cringe, but finally last year I'd been bringing some of my decorations throughout the year every time I made a trip to Moscow, so eventually the only thing I needed to buy in Barcelona was a tree!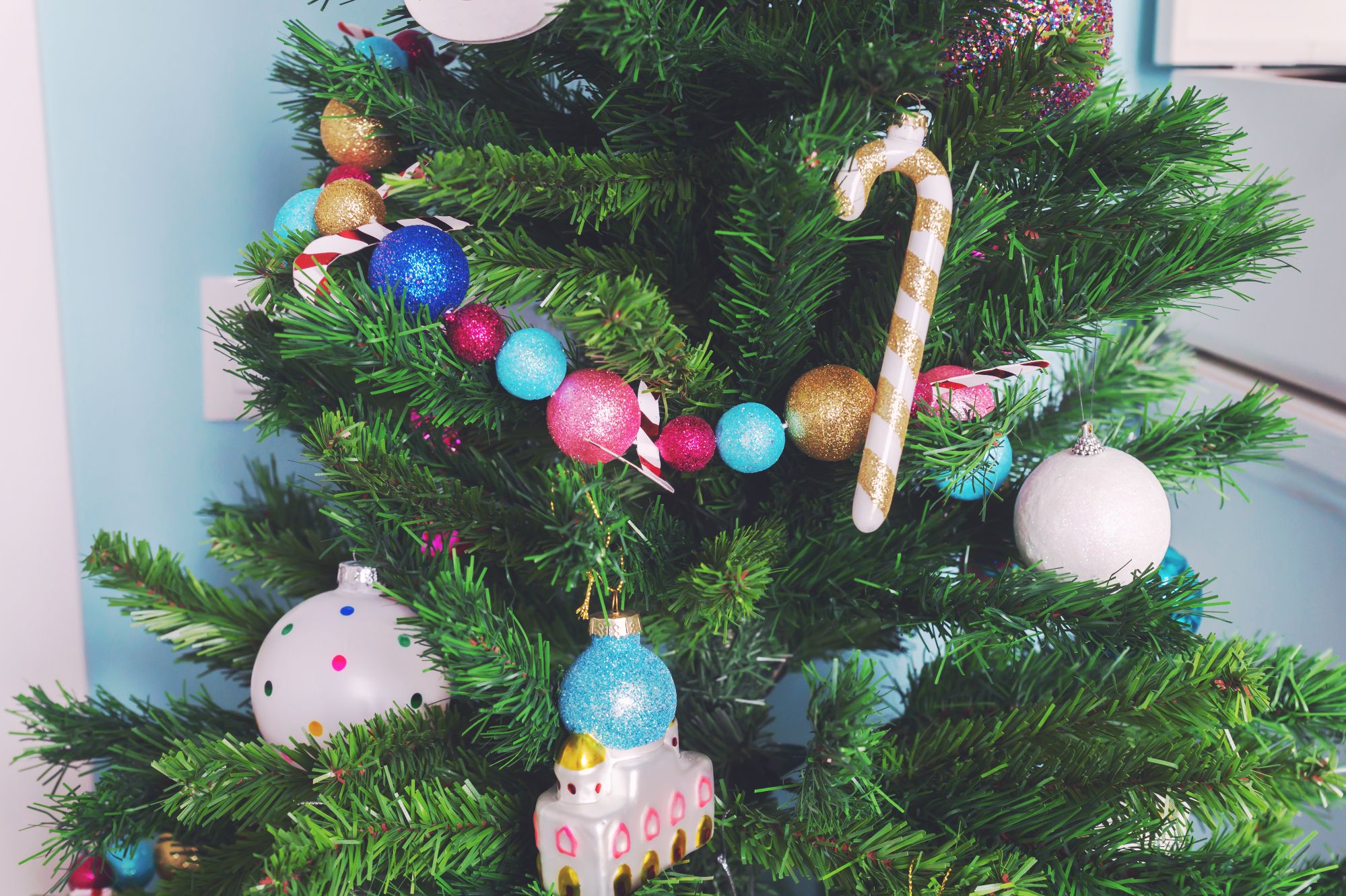 But this year, I made a mistake of not bringing any other "colours" from my collection of ornaments, and the desire to have a change from last year was just too strong. So I went and bought a bunch of new balls and retro-style ornaments 😀
These days, you don't have to spend a fortune to get original décor for your tree. Here is my list of must-visit shops in Barcelona if you're looking for affordable, but cool Christmas tree ornaments and decor.
📍HEMA – there are 2 in the center of the city, plus La Maquinista and Glories malls.
📍Tiger – the selection is not that big, but there are some very lovely pieces, like the blue cupola palace from my photo.
📍Maisons du Monde – I know it's not exactly what you'd call affordable, but the kitties, for example, only cost me 1€ each.
📍PRIMARK – didn't get anything there, but they have some really fun stuff – pandas, dinos, piggies, Mickey Mouse style balls (!) and etc.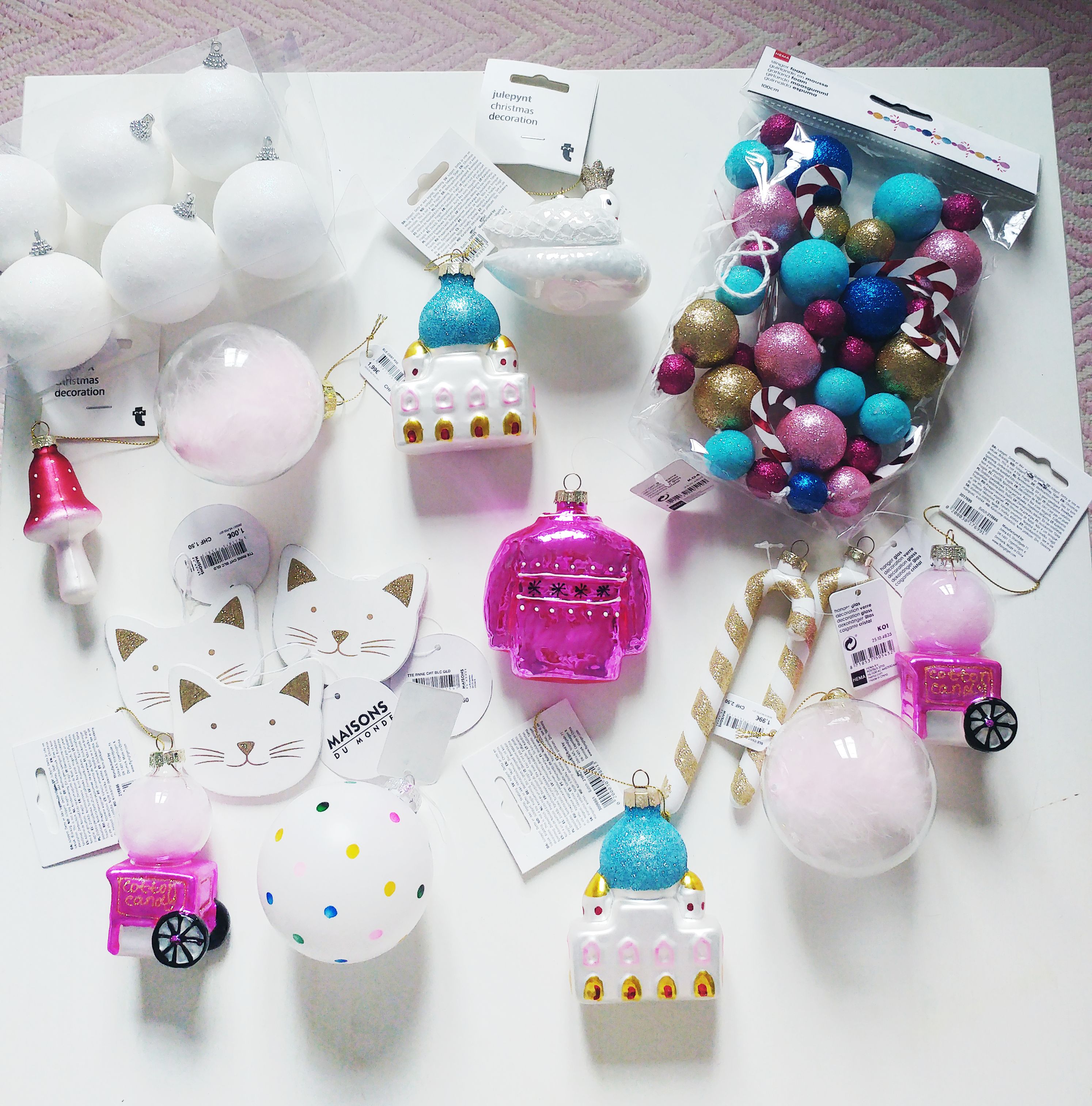 My princettia (that's what they call a pink version of poinsettia, 'flor de Pascua' in Spanish) came from the traditional Christmas market at the Cathedral Square. I wrote about it in my last year's recap of Christmas pop-up markets in Barcelona. For the 2019 edition, click here, there are still some very cool events on the way.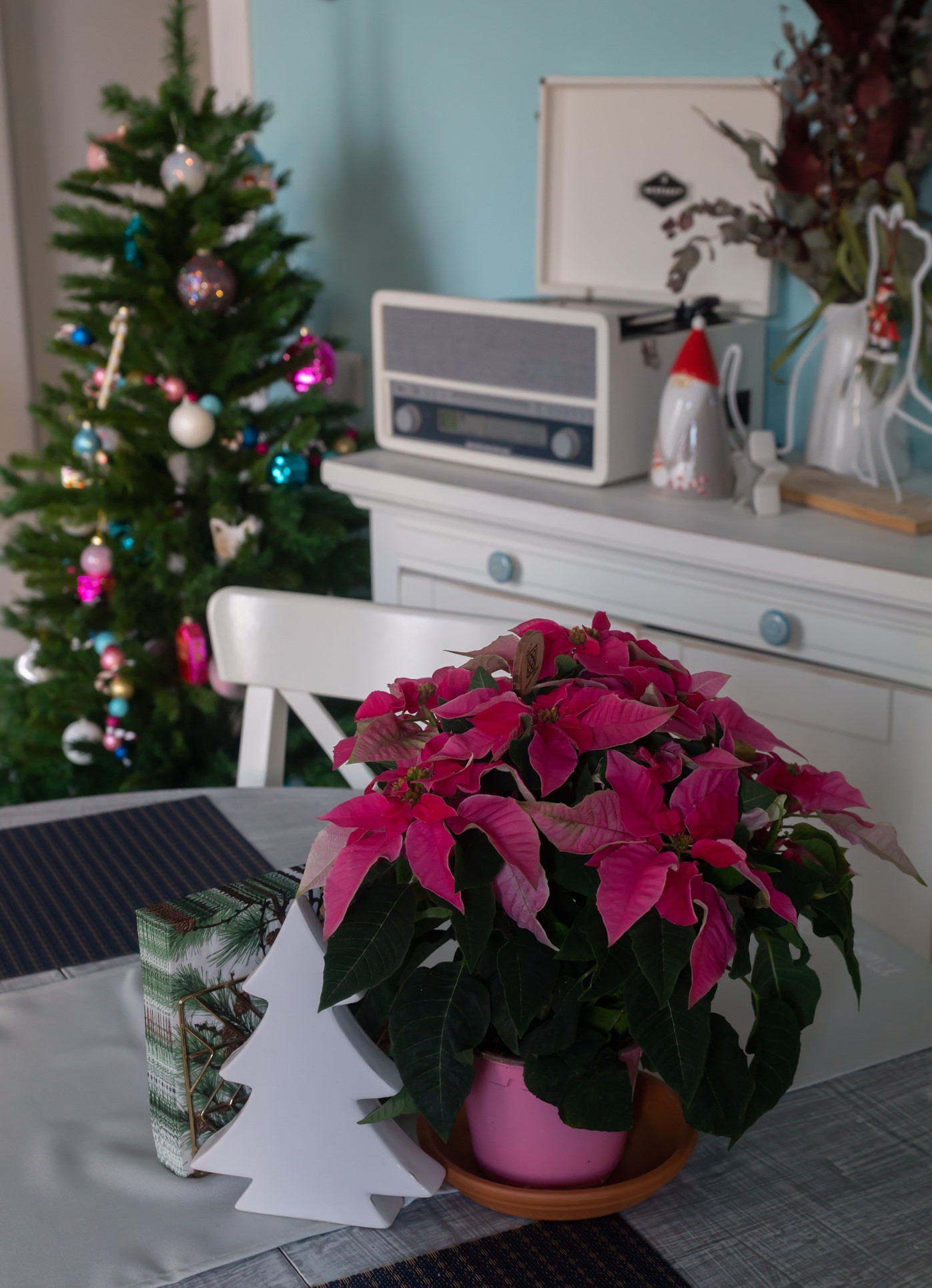 Villeroy & Boch's 'Santa's toy factory in the North Pole' is something I've had for years in Moscow, and this year, I brought it over to Barcelona. Well, actually it was my mum, who brought it to me, and you can see her portrait in my living room. It was painted by Barcelona-based English artist Jack B based on a photo from our holidays in France last year. The Scottish Santa is a souvenir a brought from a trip to Scotland.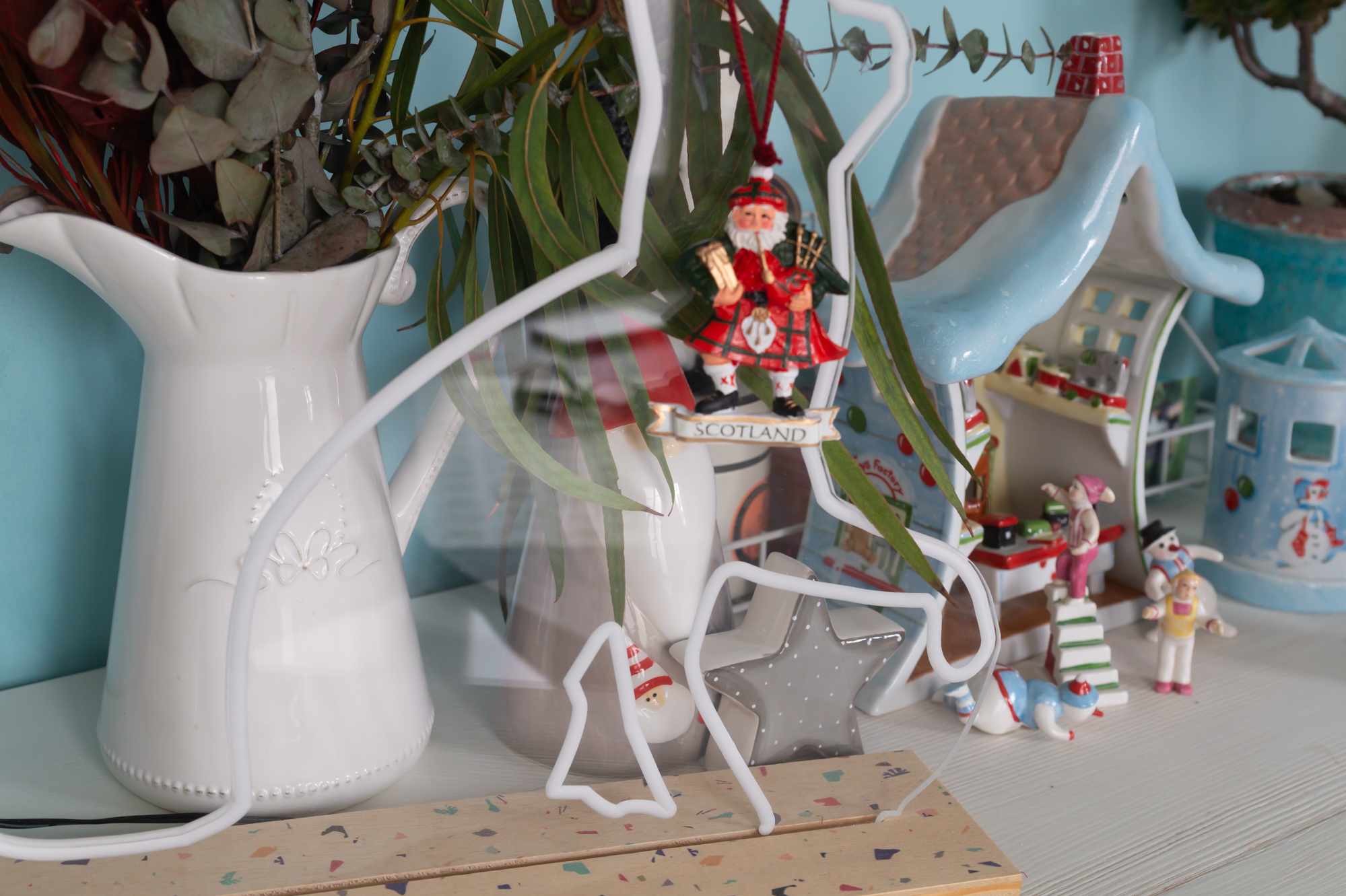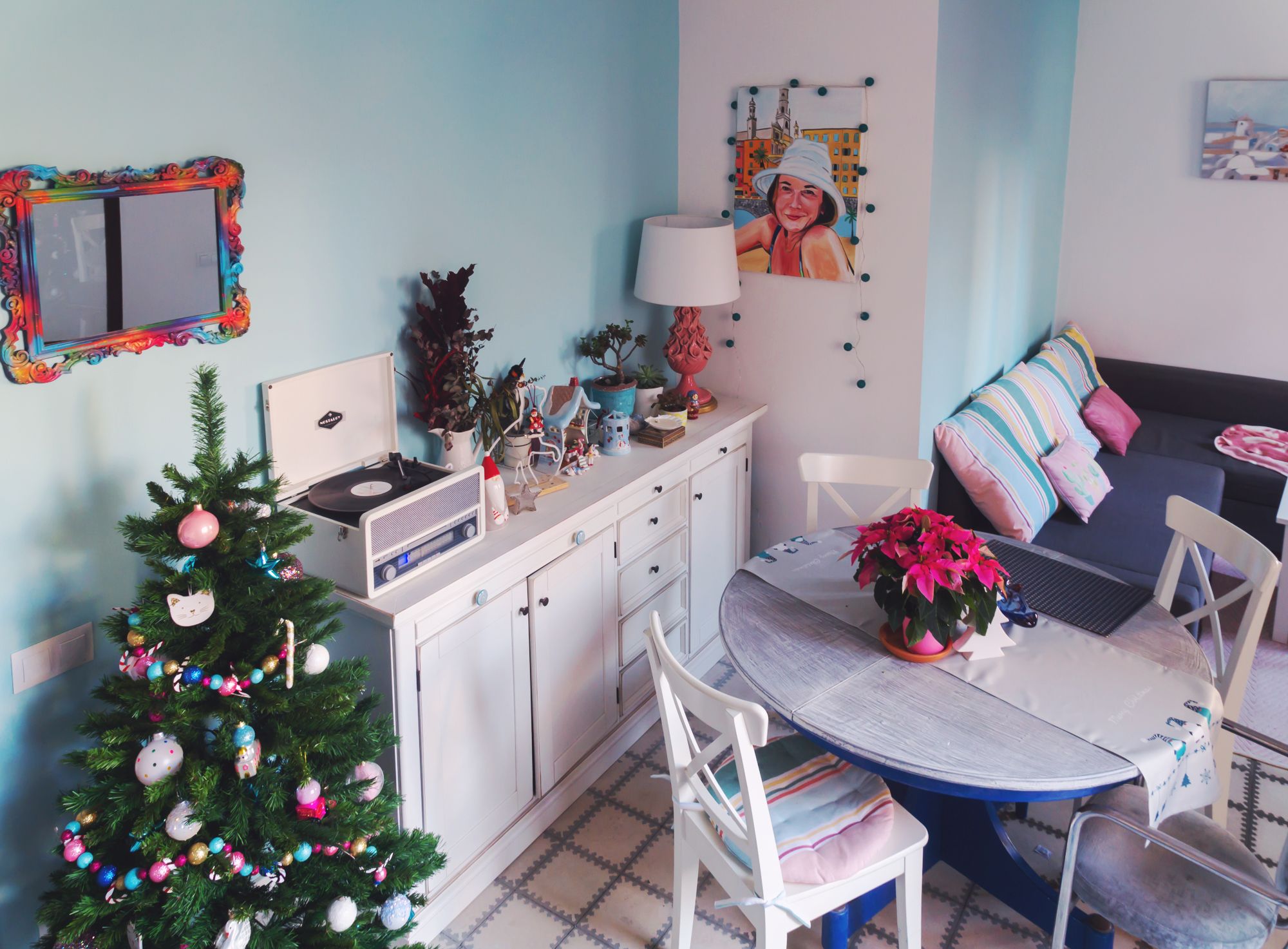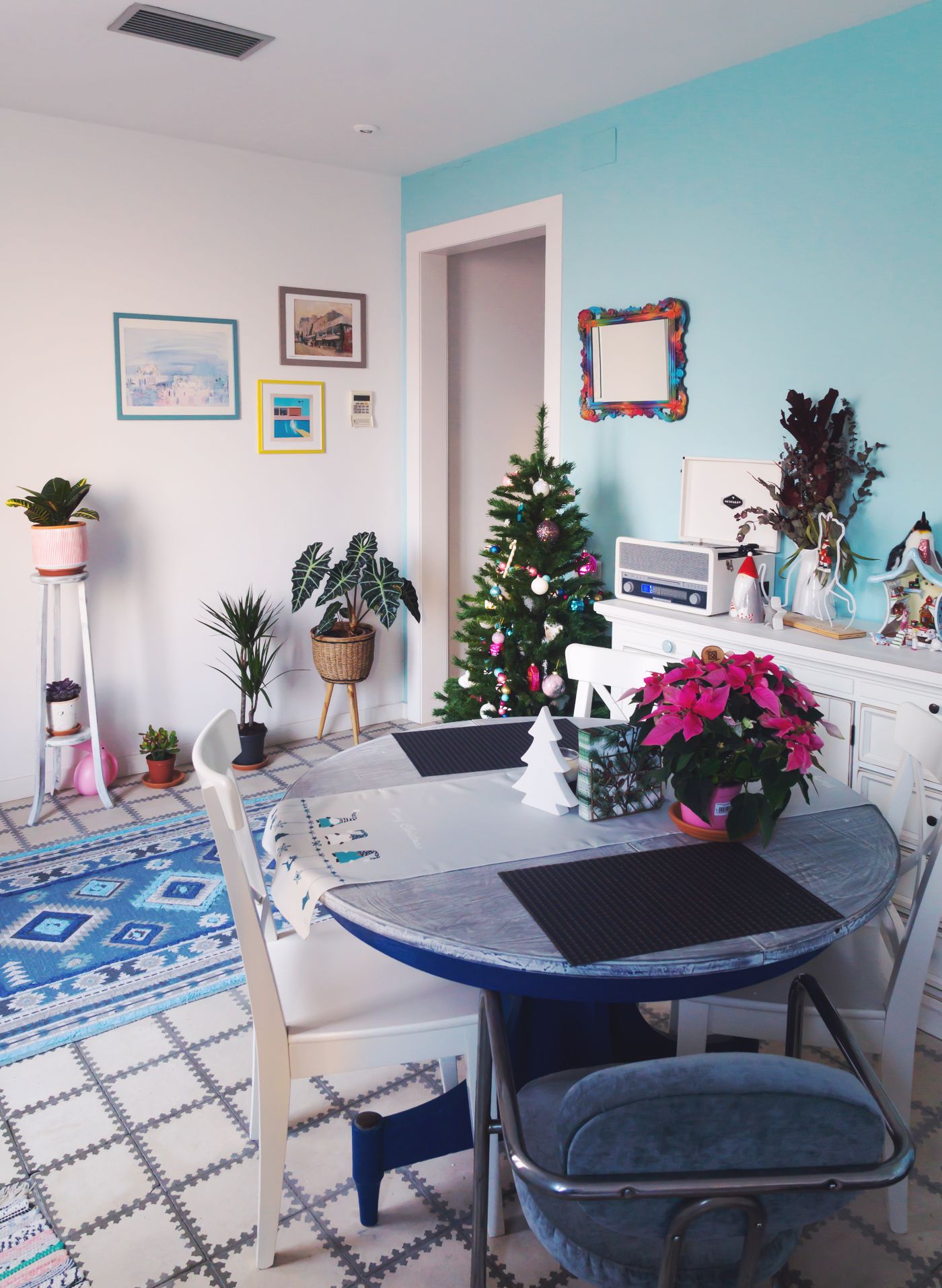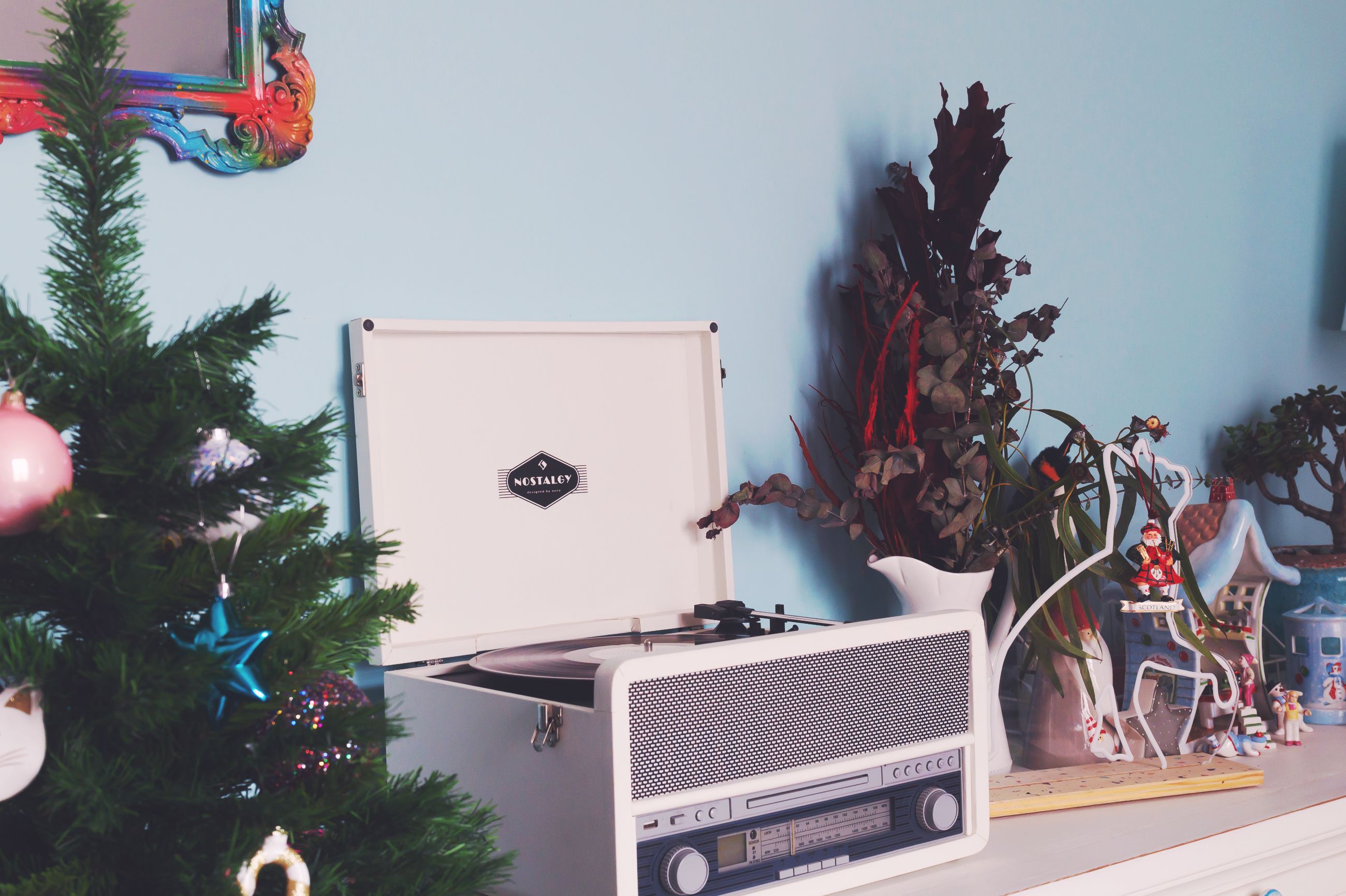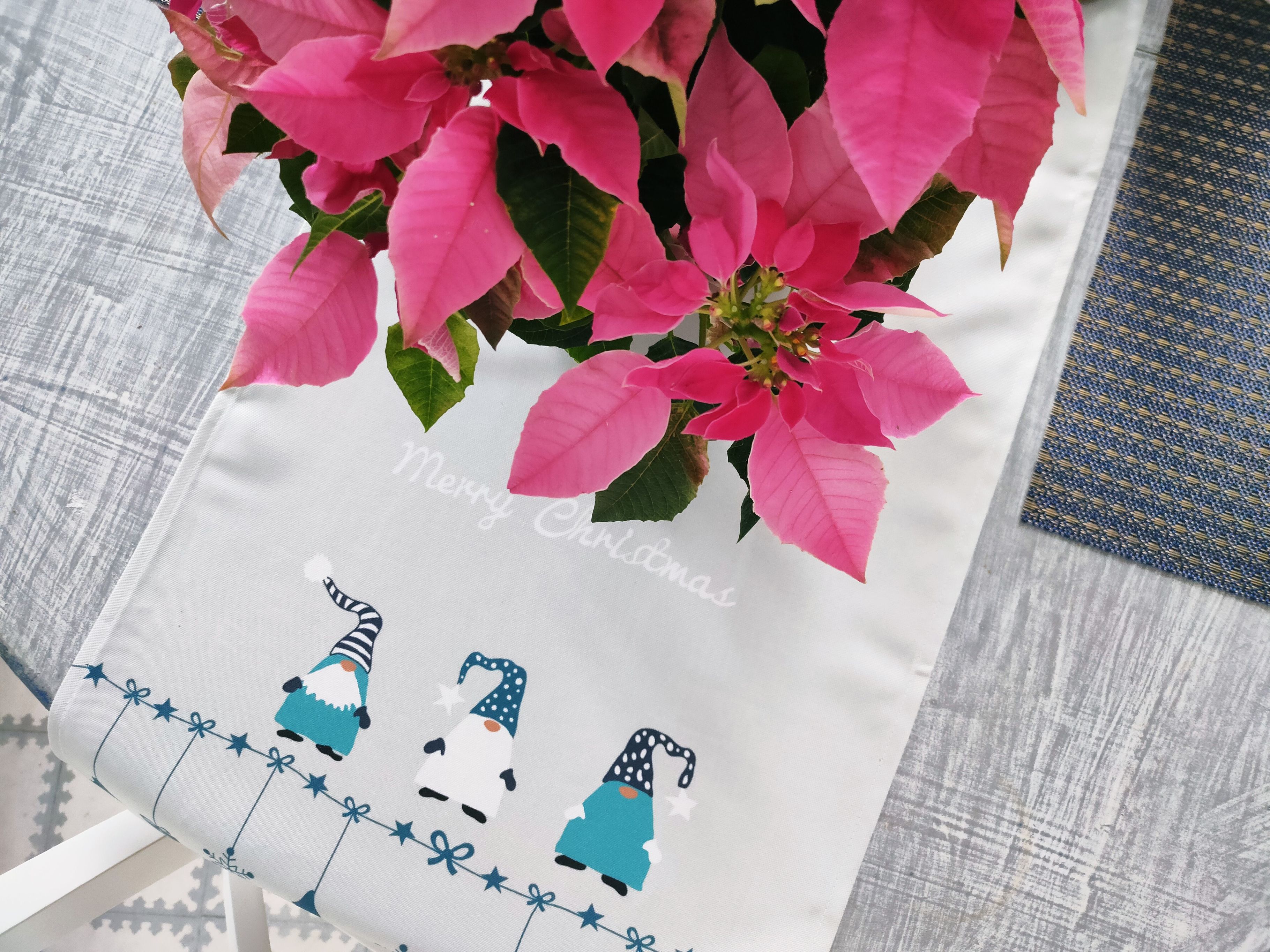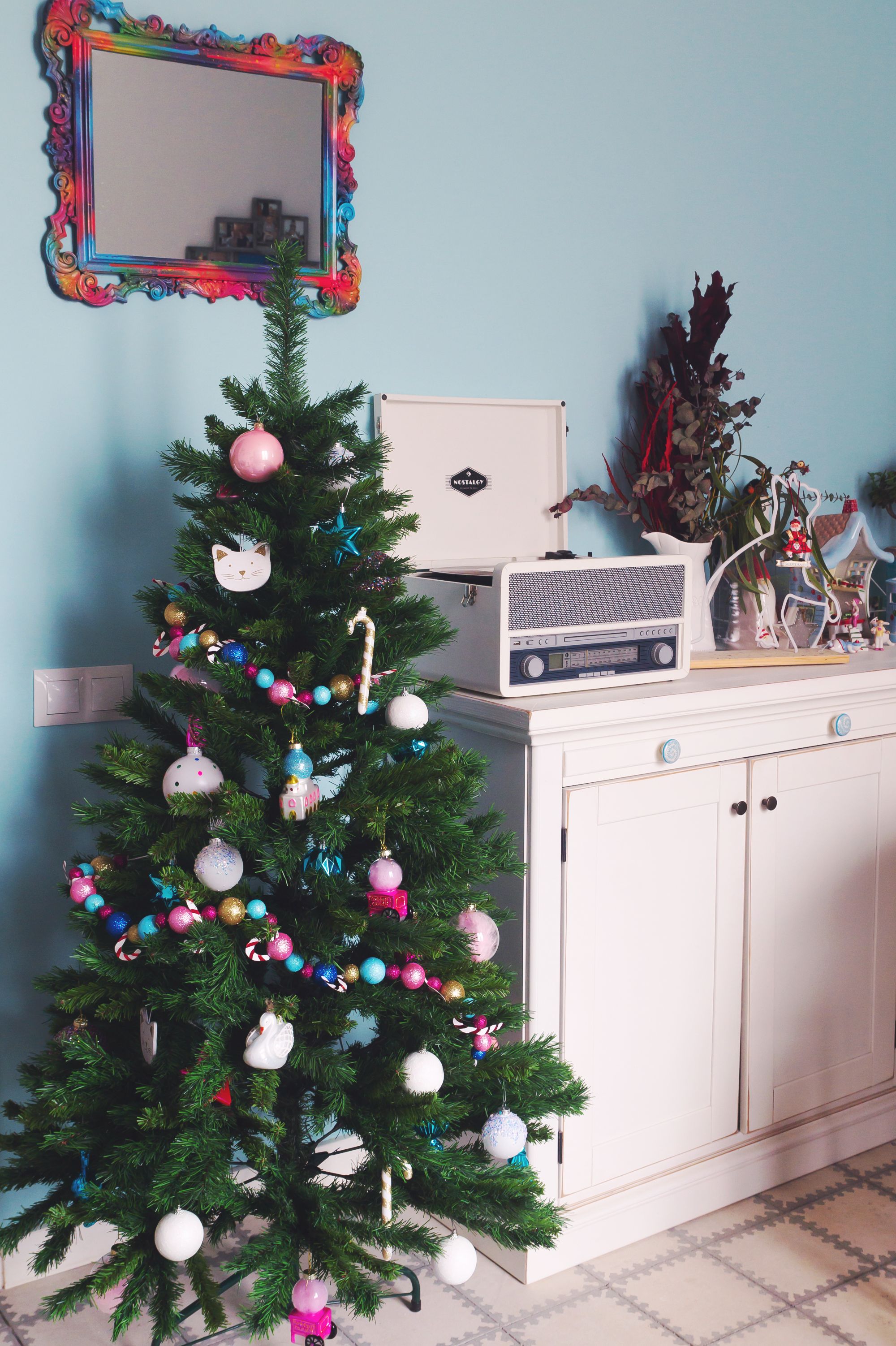 WISHING YOU A VERY MERRY CHRISTMAS AND A HAPPY NEW YEAR!