It's beginning to look a lot like Christmas, and although I'm not a religious person, I absolutely love the holiday season, Christmas movies,  street lights, and the inherent message of hope that things will get better. 
On Instagram, I've surrounded myself with a crazy bunch of super creative and crafty people from all around the world, who can draw, saw, knit, and do all sorts of bricolage. They really inspire me to try out new stuff, and with Christmas just around the corner, I decided I should try and make my own DIY wreath.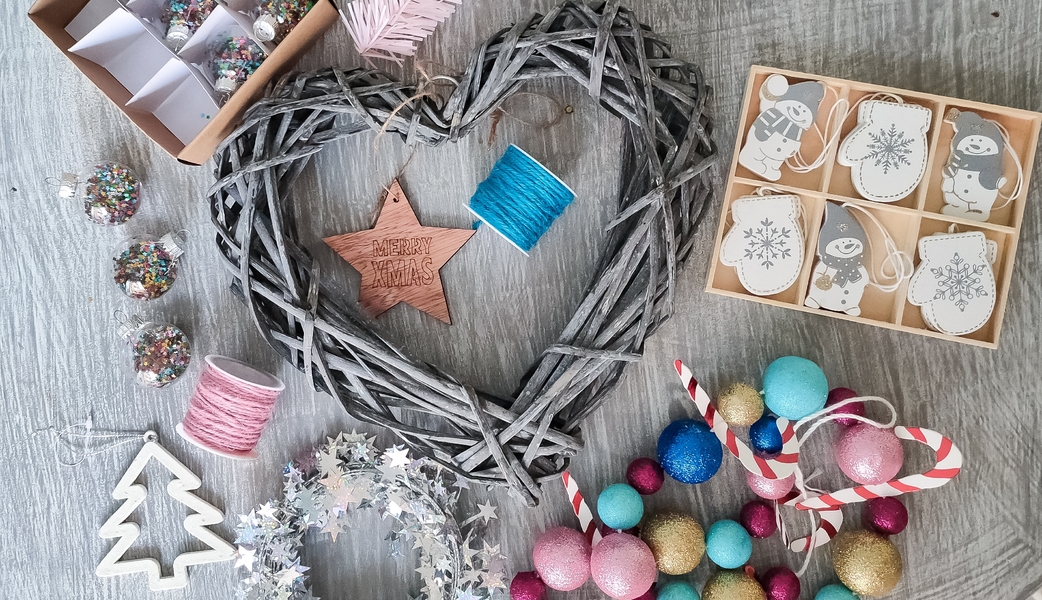 It had to match my new pink tree, so green branches as a base were out of the question. I made a tour across the main affordable places from my Christmas decor shopping guide, and found a perfect foundation for my wreath in Carrefour – a simple wreath made of branches painted grey and shaped as a heart. I also bought some other supplies I could use, including pink and blue cotton threads and silver wire ribbon. I didn't have any glue at home, and luckily, the guy from a local stationery shop suggested that I should use a silicone glue for this project.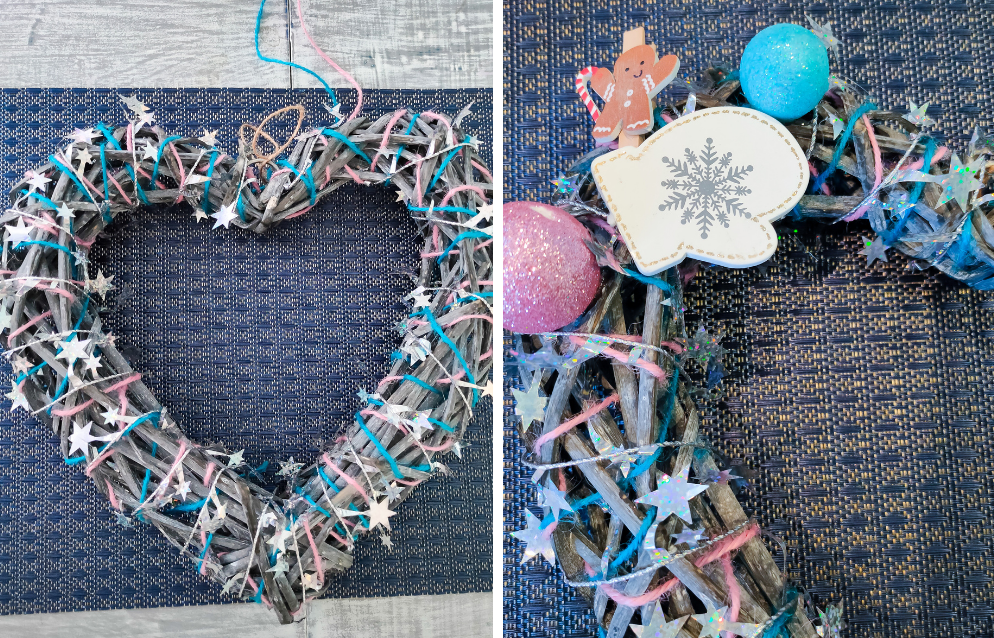 I didn't really have anything specific in mind and just improvised. I weaved the pink and blue strings into the wreath to add colour, then the silver wire, and then used the glue to add a few paper baubles, pom poms and "glove" hangers. And it came out pretty nicely, don't you think?!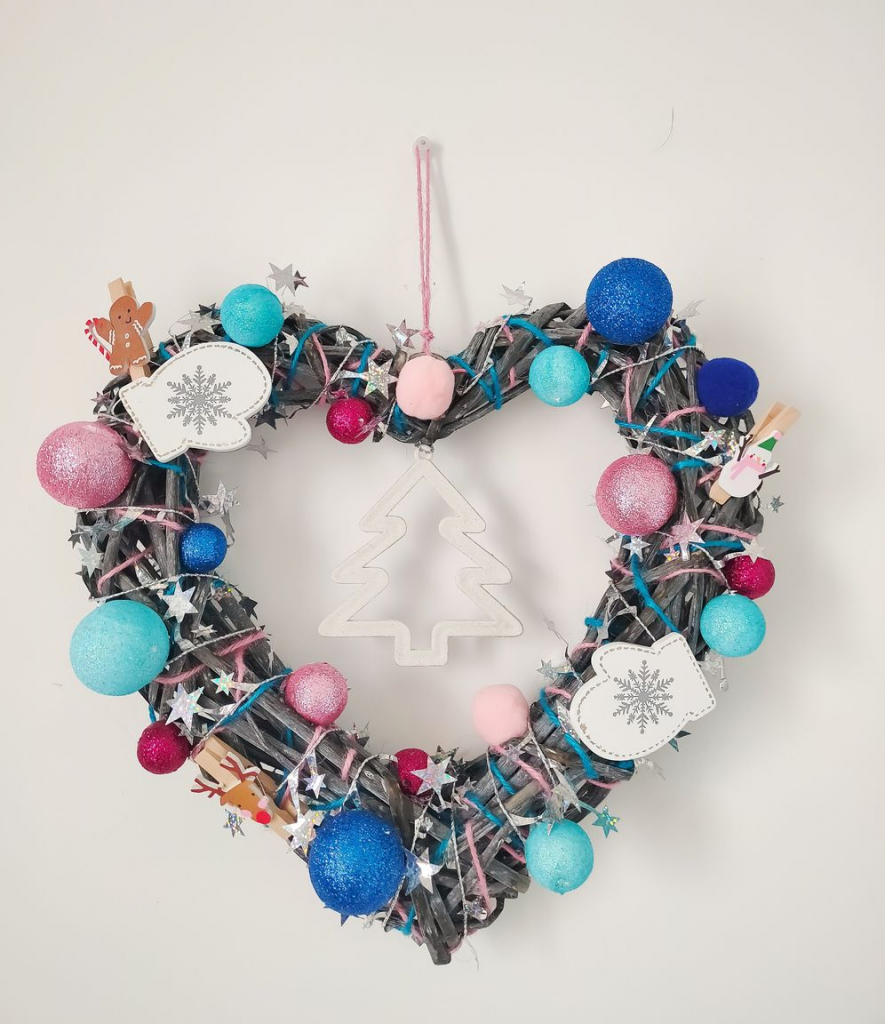 This has been a really fun experience. The cool thing about wreaths, is you can use all sorts of materials and colours to create something unique. Here's a huge roundup of some super original wreaths, including one made around ice skates, how cool is that?!
Now if you haven't done it yet, get creative, fill your home with gorgeous DIY decor, and have a very Merry Christmas!