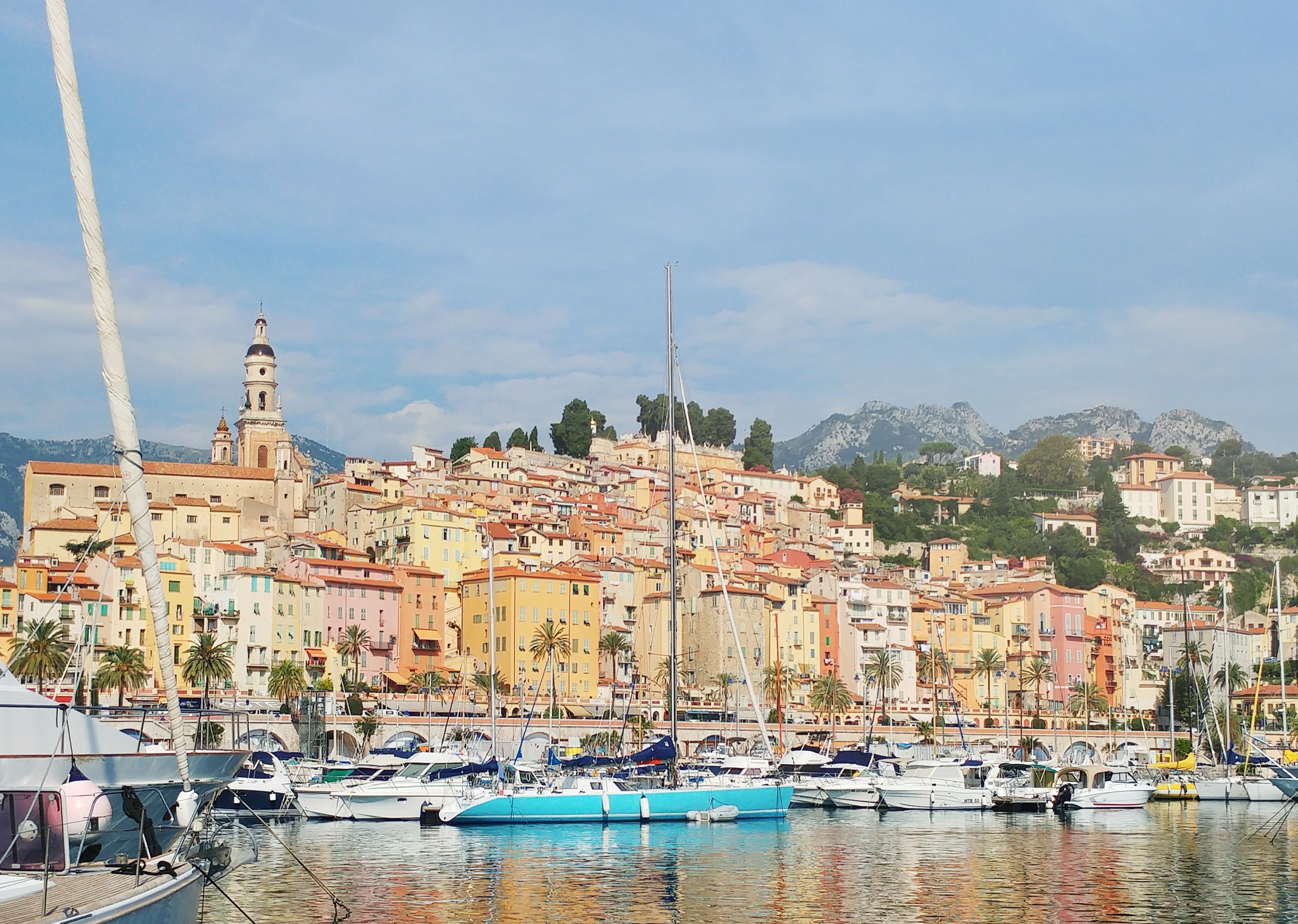 It's been a month since I returned from a short trip to the south of France, the famous French Riviera, or as the French call it – Côte d'Azur, but the memories of the gorgeous places I saw (or I should better say we saw, because I did this trip with my mum) are still vivid, so I thought I could do some travel writing for a change and share some tips.
Tip number one, if you use an EU mobile service provider and have already gotten accustomed to free roaming across Europe, be very careful with Monaco! This tiny city-state is not part of the free roaming agreements, so once you get close to it, let alone go there, make sure to turn off the data service on your phone, otherwise, you could end up with a 50€ bill for 30 min of Internet browsing, which is exactly what happened to me. Luckily, Orange temporarily blocked my roaming service after these 30 minutes, but still…it's 50€.
Now that you're warned, let's go to the fun part.
For this journey, I chose to be based in Menton. It's an old small town some 30 km from Nice, in literally walking distance from the Franco-Italian border. Italian presence is very visible in this part of France. Most waiters in local restaurants are Italians, and so is the cuisine.
Menton historically is a famous for producing citrus fruits and the colourful Lemon Festival held there each February. Although my guidebook said that in the recent years, the local produce does not cover the event needs and they purchase lemons and oranges from Valencia (haha).
A very charming place, Menton has numerous gardens, two long promenades along the sea, an eclectic old town, where you can spot from Art Deco (check out the cinema at the end of this post) to Art Nouveau, and on top of a hill overlooking the harbour there is a magnificent Baroque church (Basilique Saint-Michel), which in August serves as the venue of the Menton Classical Music Festival. We did attend one of these concerts, and the setting was just breathtaking.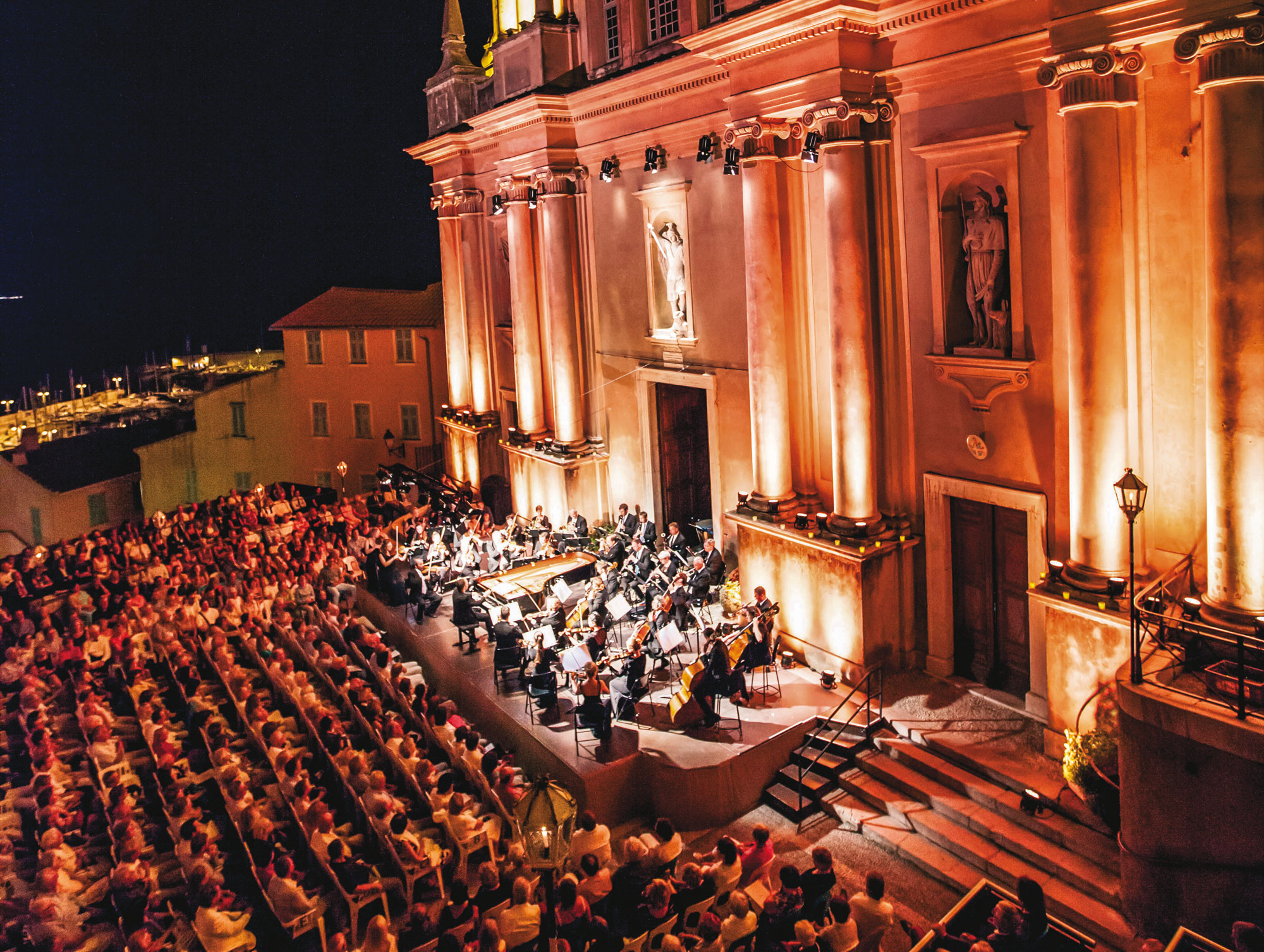 And don't let me even get started on the scenery from the harbour – overlooking the colourful houses and Italian mountains…it's absolutely gorgeous. In Barcelona, what I love the most about the beach is the infinite view of the sea, while in Menton you will keep admiring the shore part.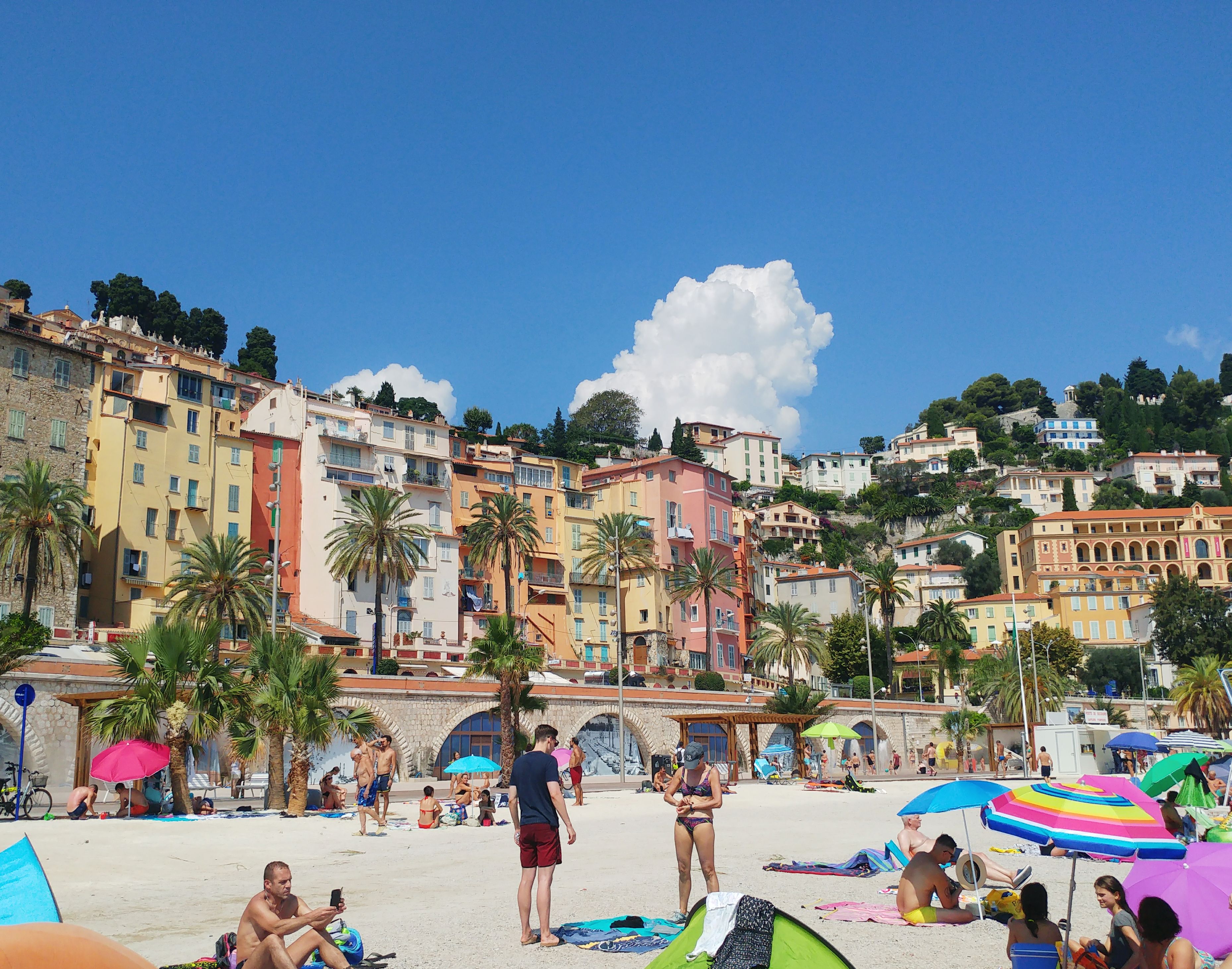 Menton is connected to Nice and the surrounding towns by bus and train, the latter is a much quicker and better option. The highlights of my trip were supposed to be Monaco and Villa Ephrussi de Rothschild, where I hadn't been before. Also, the plan was to go to Nice one day and check out the famous Negresco hotel, which all guidebooks describe as somewhat of an art museum!
Of the three, Monaco was rather disappointing (and that was even before I got that mobile data bill! :D). I knew they live off wealthy people seeking residency, as there is no income tax in Monaco, and one of the requirements is long-term rent or buying a property there, but I didn't imagine that the whole place is basically lots of tall buildings on the rocks plus the new construction sites. The views are stunning, and don't miss the splendid Saint-Martin gardens on the rock next to the Oceanographic Museum, but overall Monaco was underwhelming. Unless you're super rich and want to mingle with sheikhs and other billionaires in the Casino, this by far is not the most beautiful place at the French Riviera.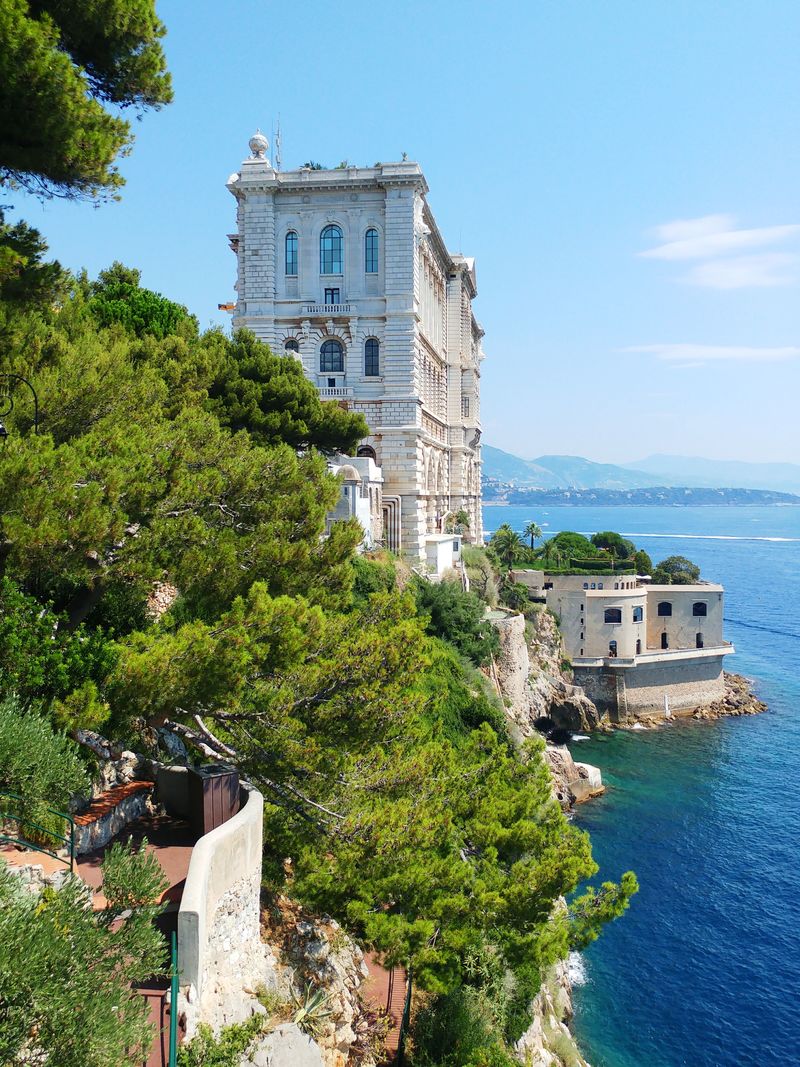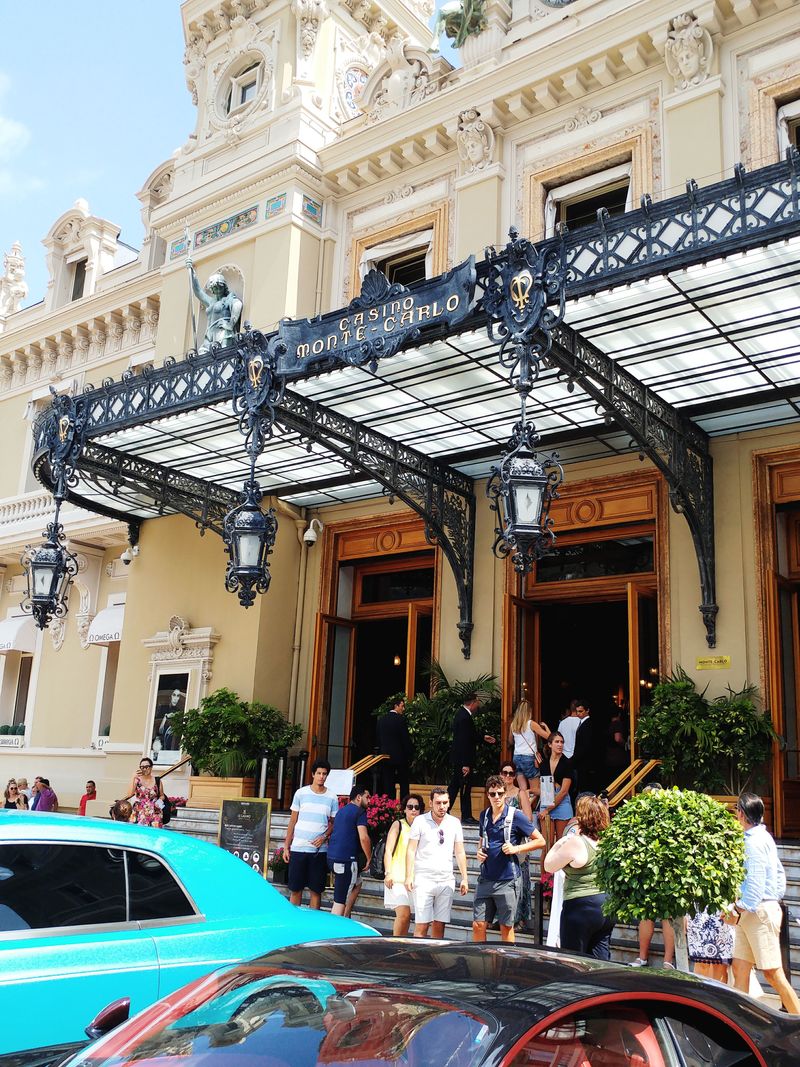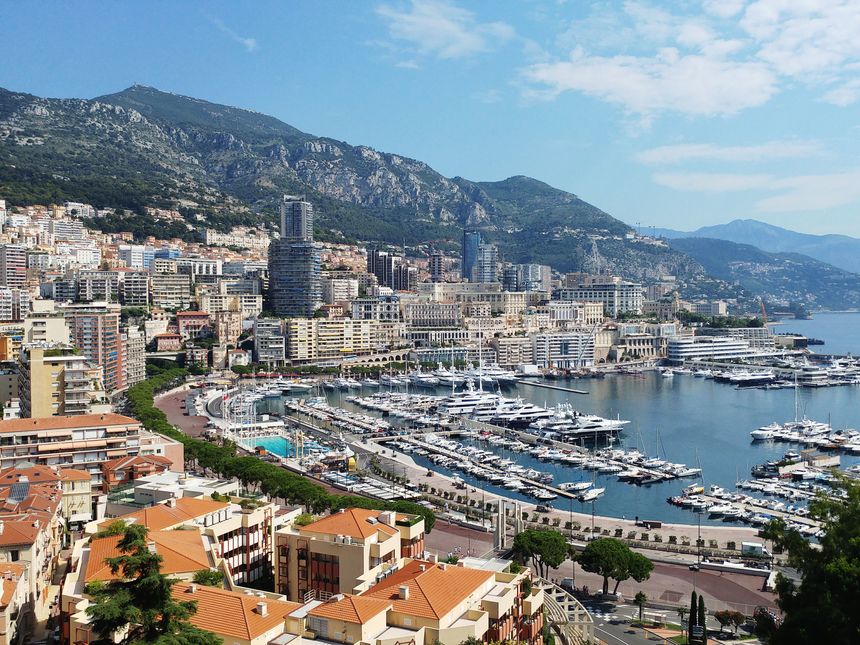 On the contrary, I was blown away by Villa Ephrussi de Rothschild at Saint-Jean-Cap-Ferrat. The villa was built between 1905 and 1912 by Baroness Béatrice de Rothschild, who filled the pink-coloured mansion with antique furniture, Old Master paintings, sculptures, objets d'art, and assembled an extensive collection of rare porcelain. She gathered some really unique pieces there, like rugs from the Louvre or fireplace screen and desk previously owned by queen Marie Antoinette herself.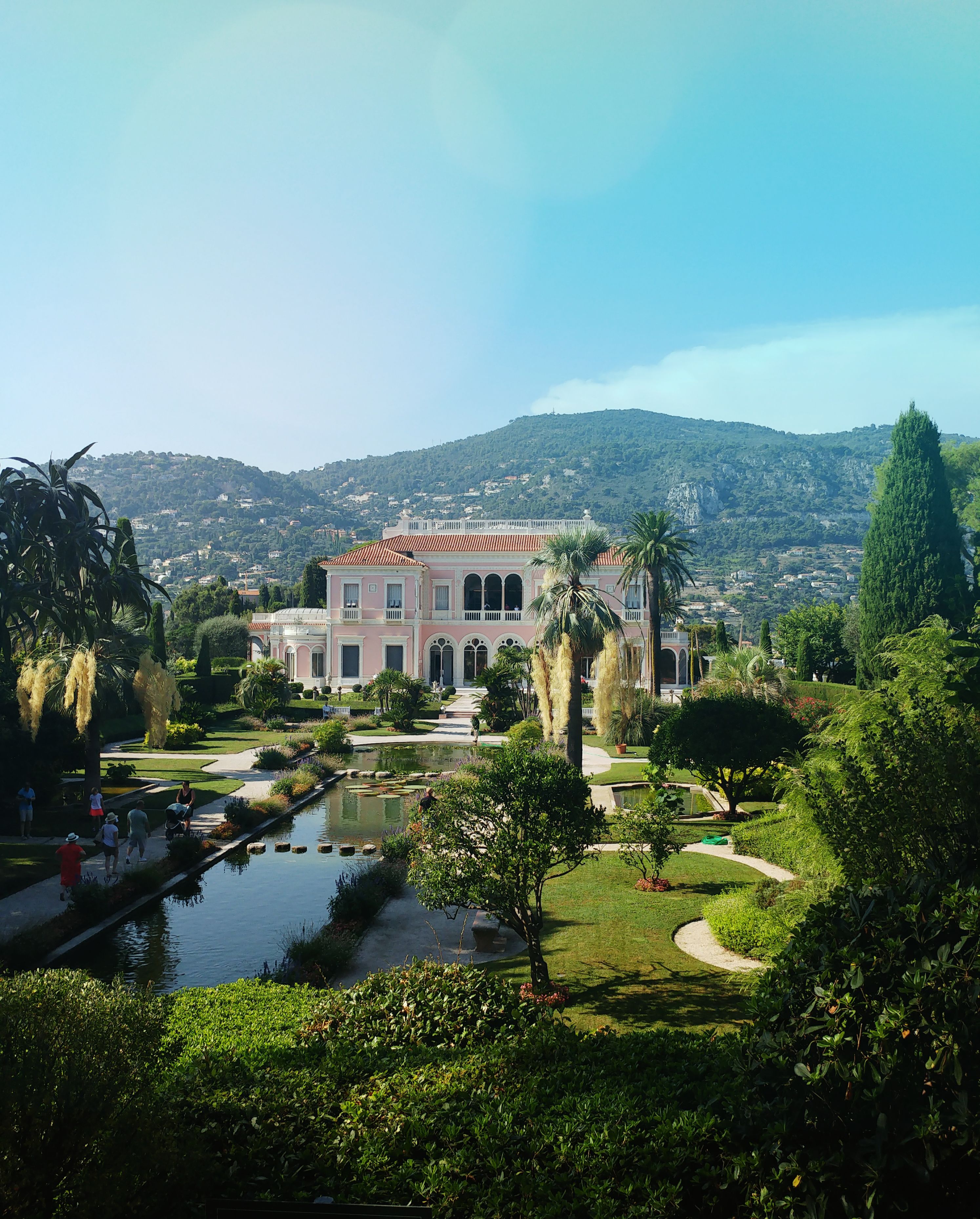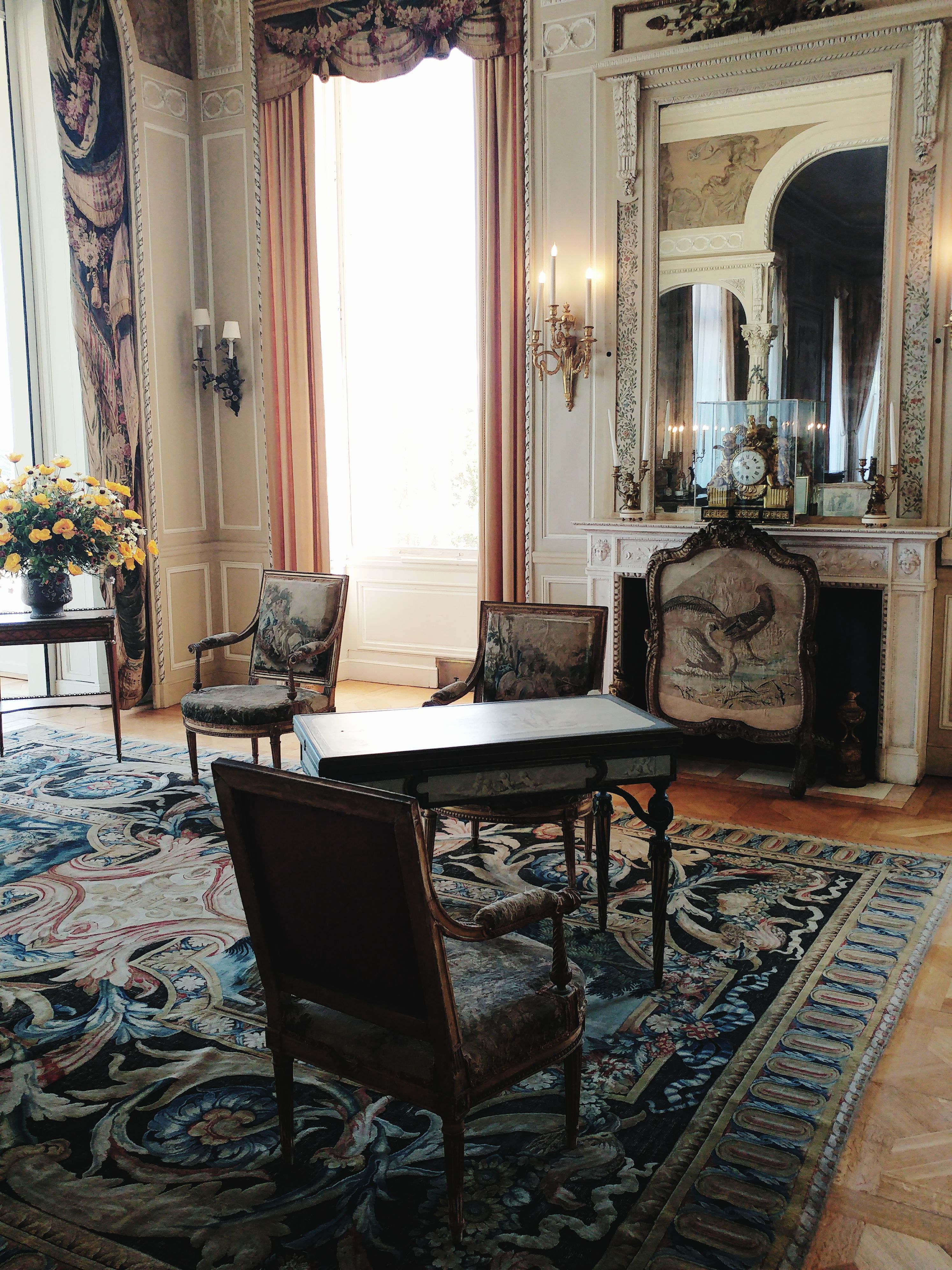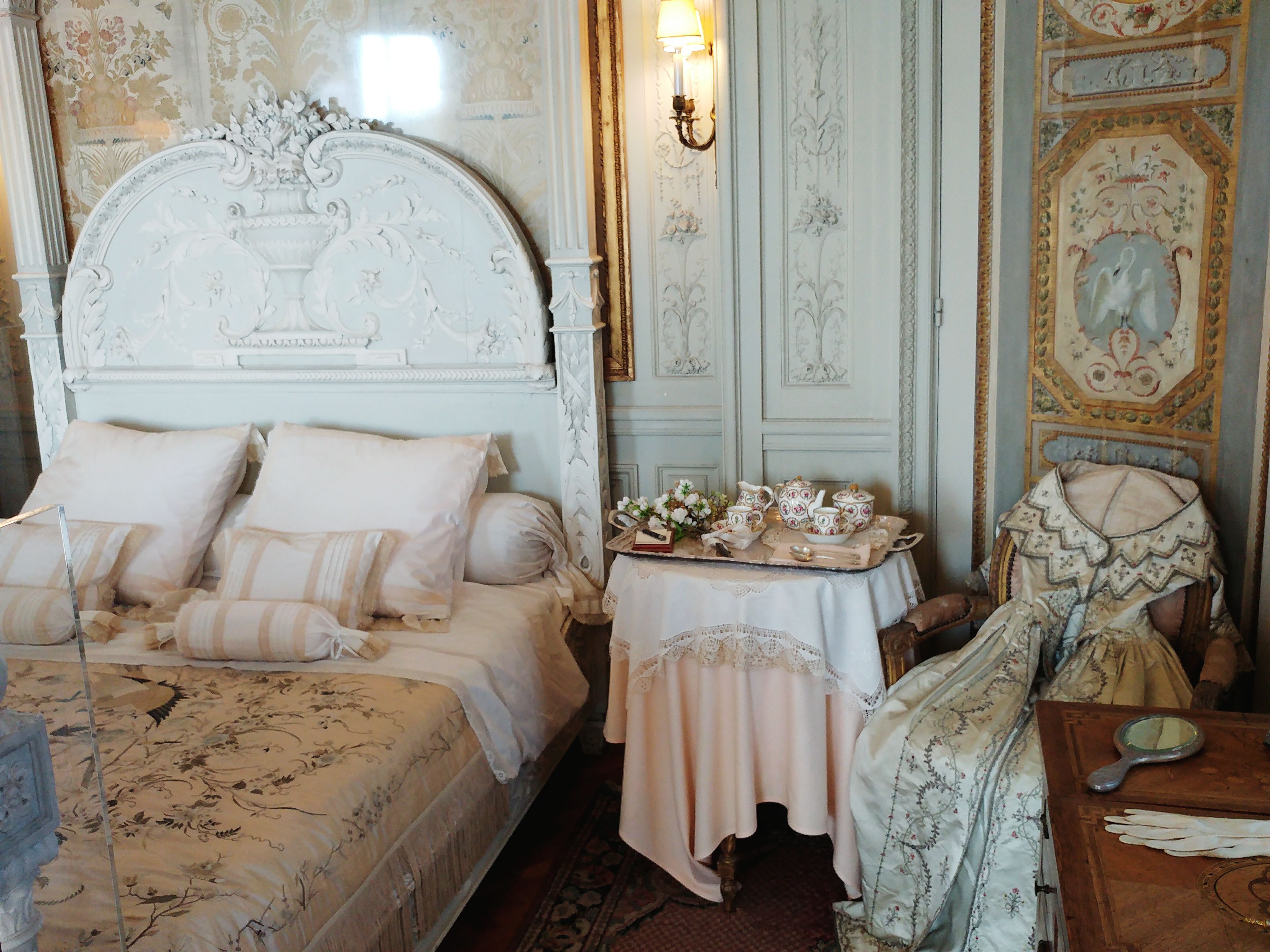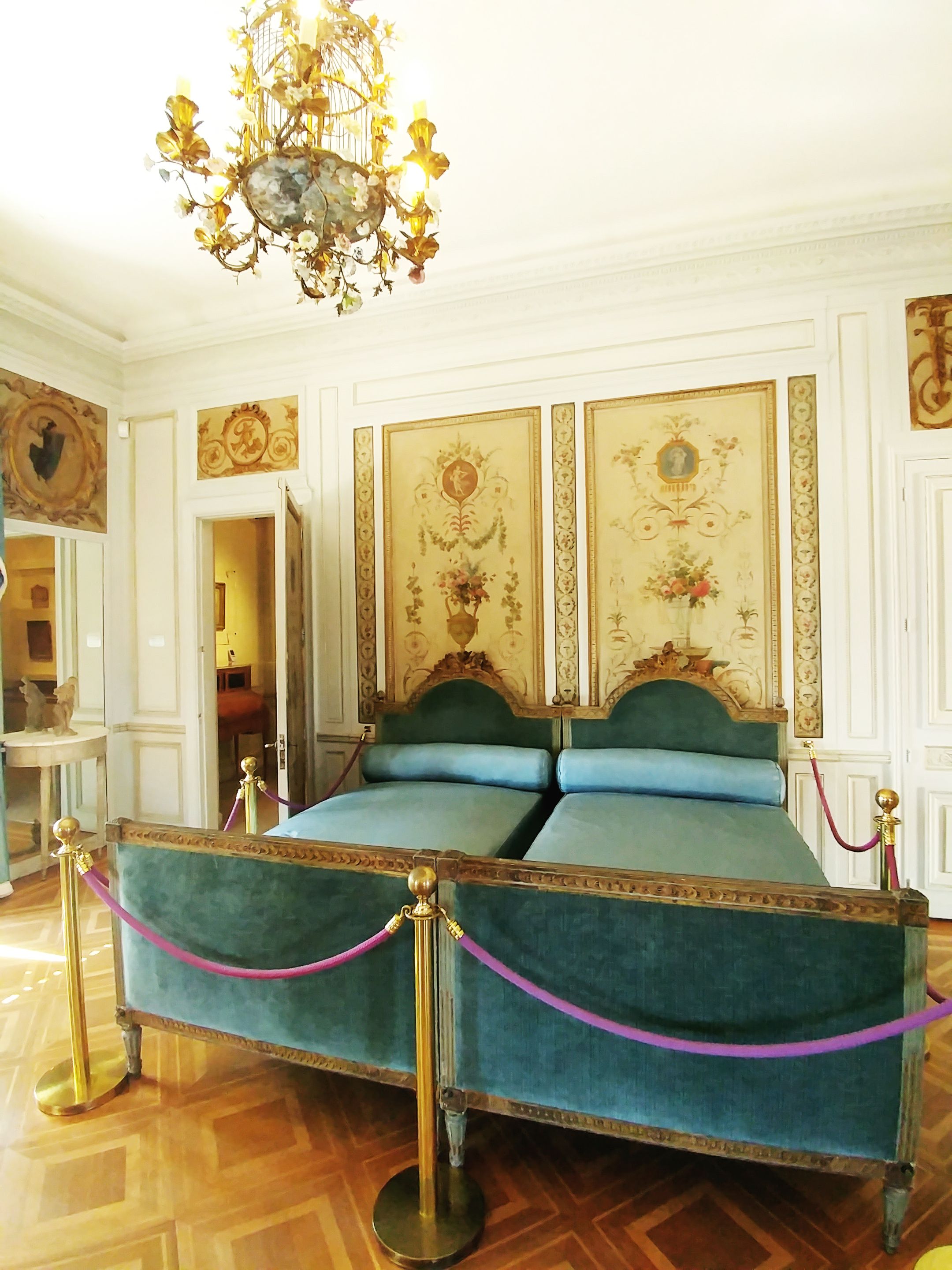 The Villa's beautiful garden is a piece of art itself!  It was conceived in the form of a ship, to be viewed from the loggia of the house, which was like the bridge of a vessel, with the sea visible on all sides. The thirty gardeners who maintained the garden were dressed as sailors, with berets with red pom-poms. Make sure you take the audio guide, it's super informative!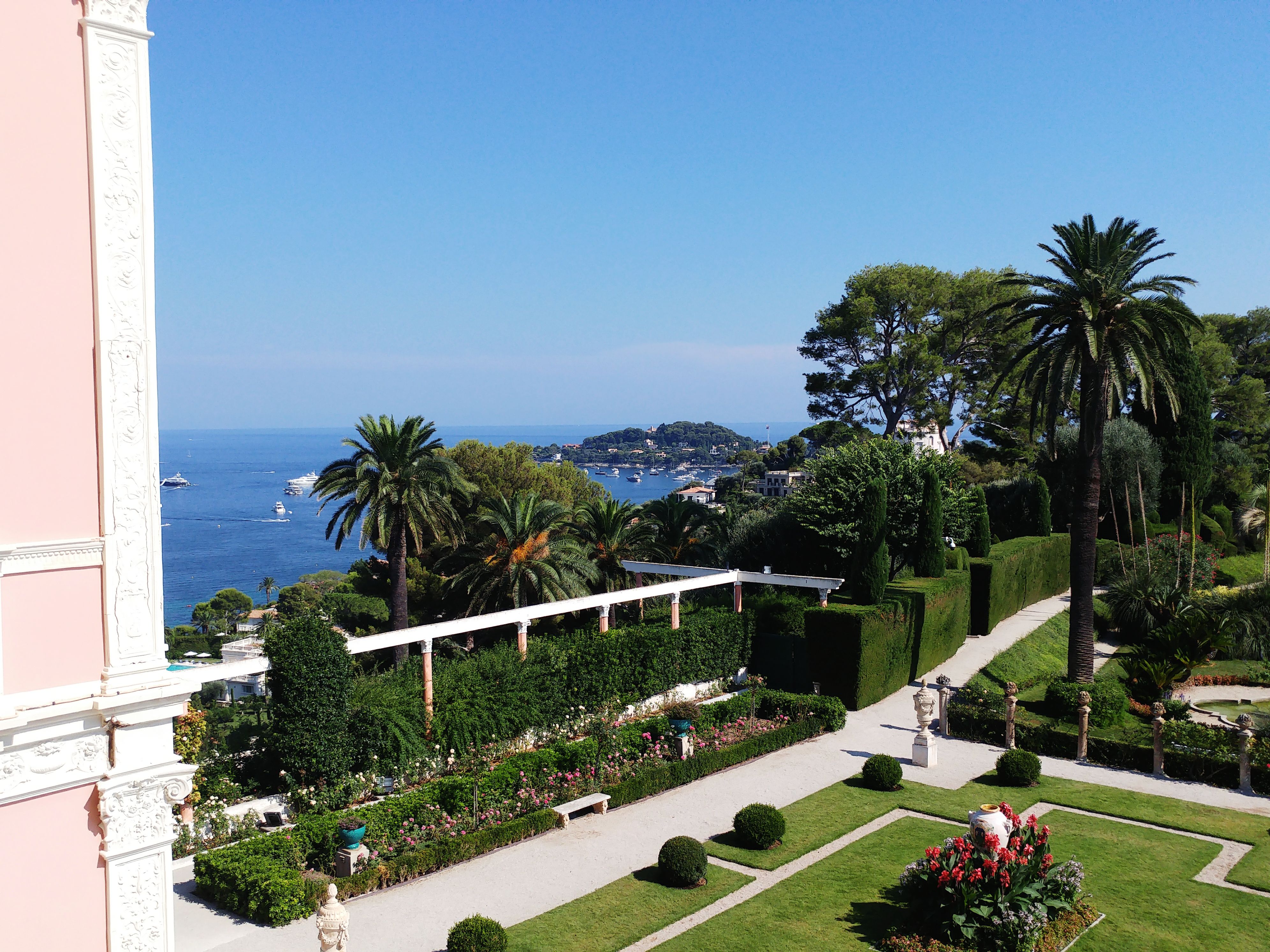 Finally, on a very hot day when we came to Nice I decided to check out the famous Negresco hotel. The pink-and-white building on Promenade des Anglais is one of the most iconic places of the French Riviera, but not only is it spectacular on the outside, its rococo interiors host a world-class art collection. Exhausted by the heat, we went into the hotel bar, and afterwards were able to peep into the other public spaces, including the famous royal lounge, where apart from artwork from different pieces of history your eye will be caught by a spectacular Baccarat chandelier, which was commissioned by the last Russian Tsar, but due to October revolution it never went to Russia. Finally, I was so surprised by the public toilets of the hotel that I took a picture. See for yourself, it's English country style! Unexpected, right?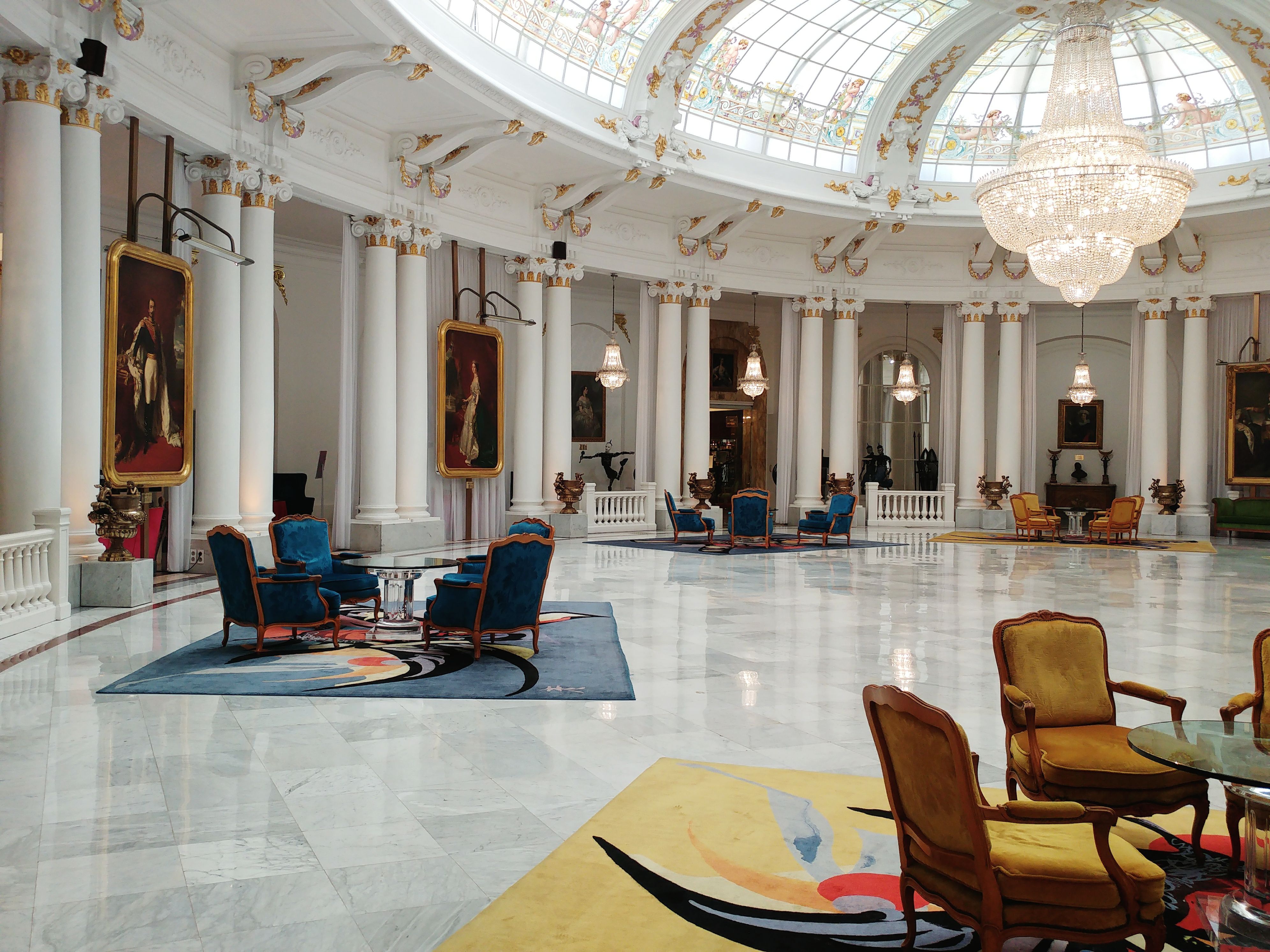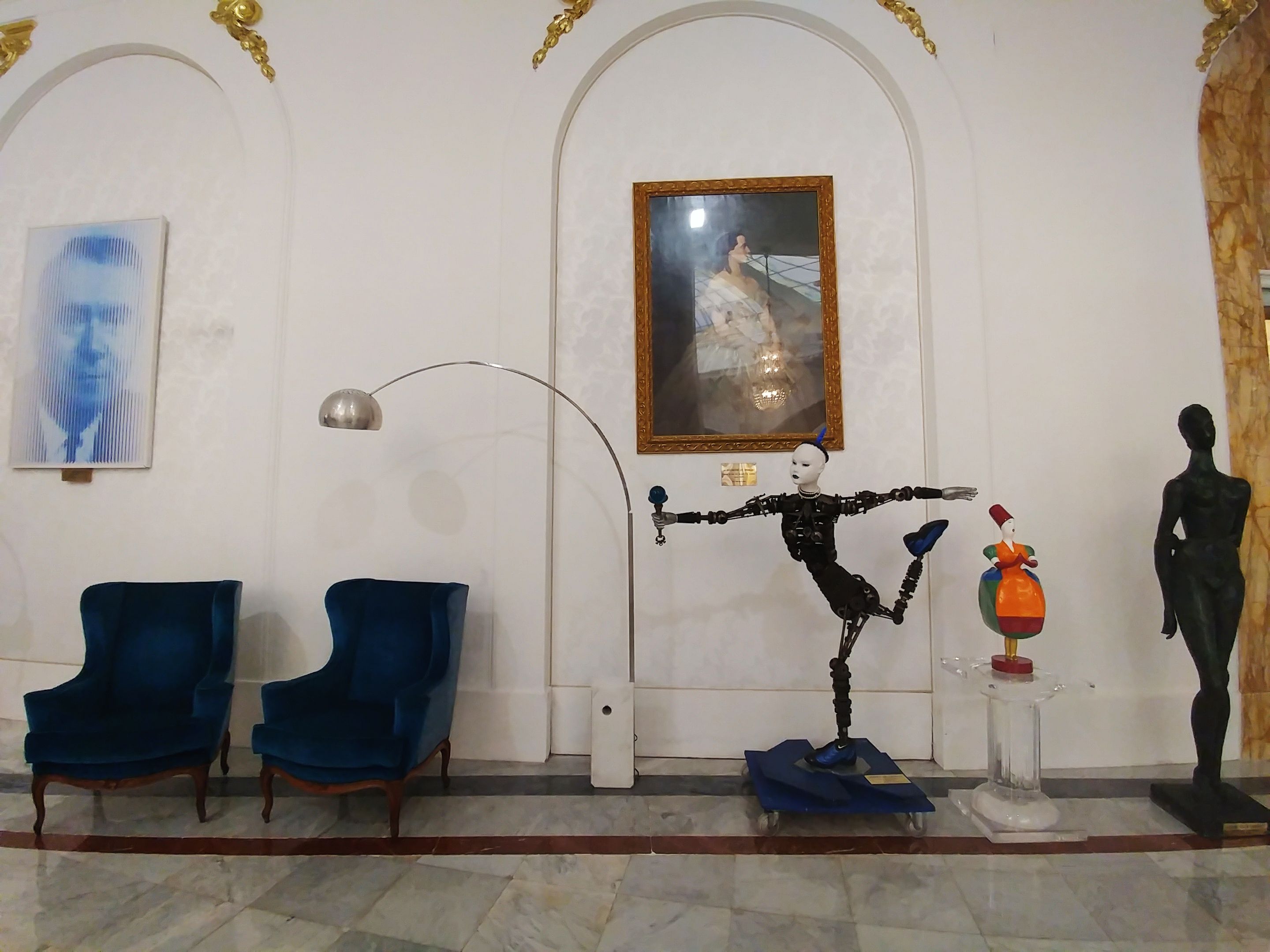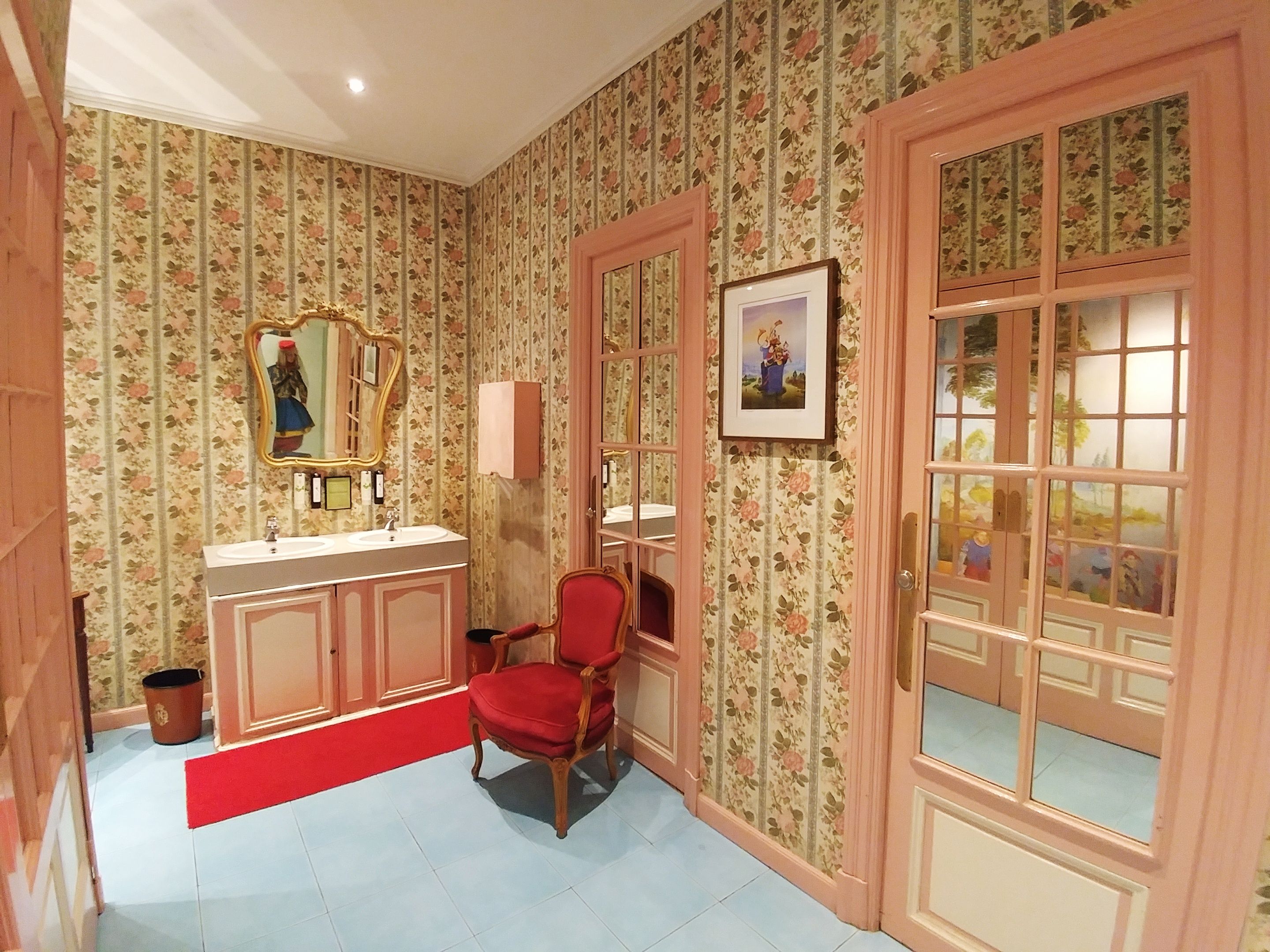 I'm going to end this post with a few more pics, starting with a photo of a very happy me eating a delicious Italian ice-cream in Menton. If you have any practical questions about the sites I spoke about in this post, please feel free to ask!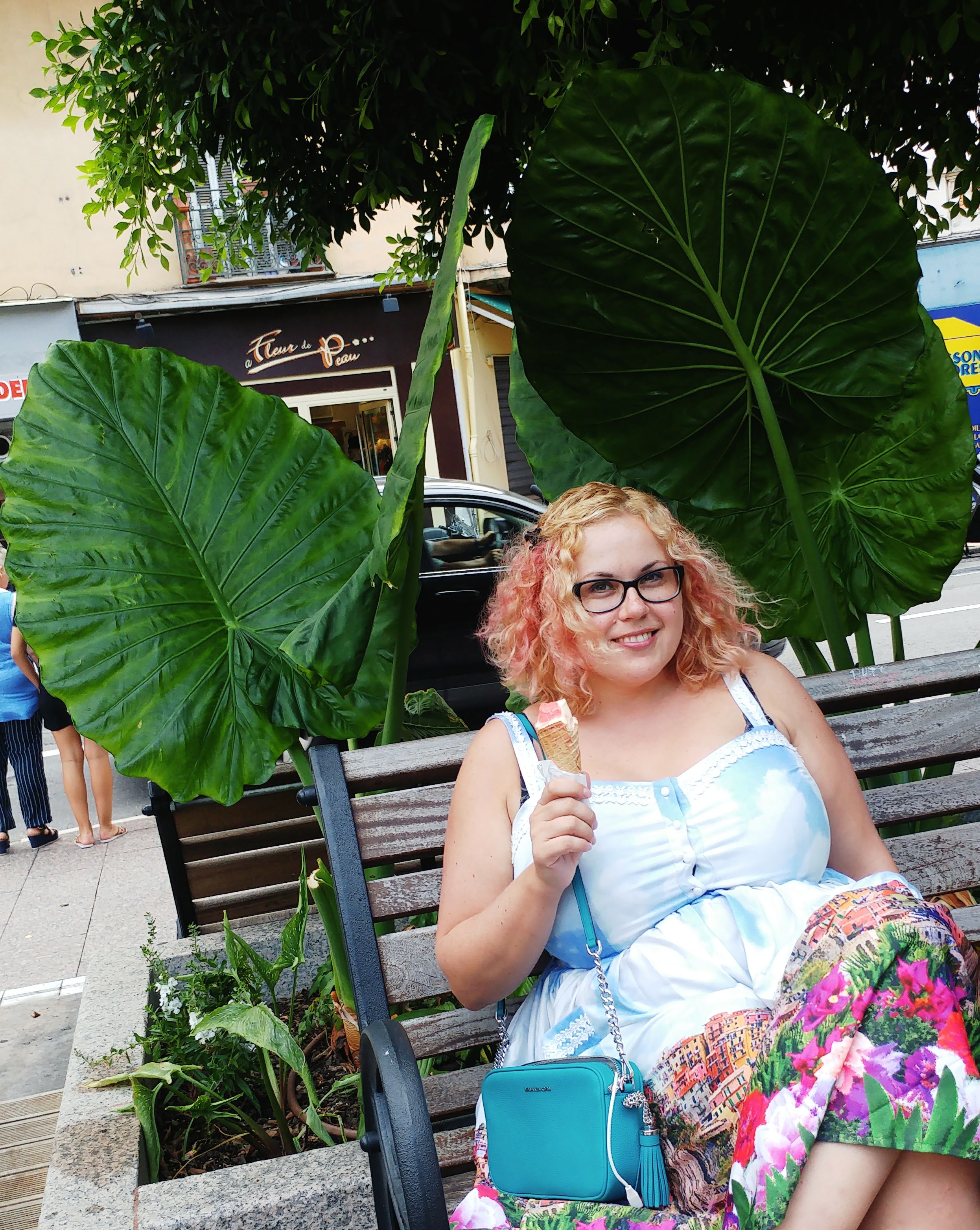 Narrow streets of the old town in Menton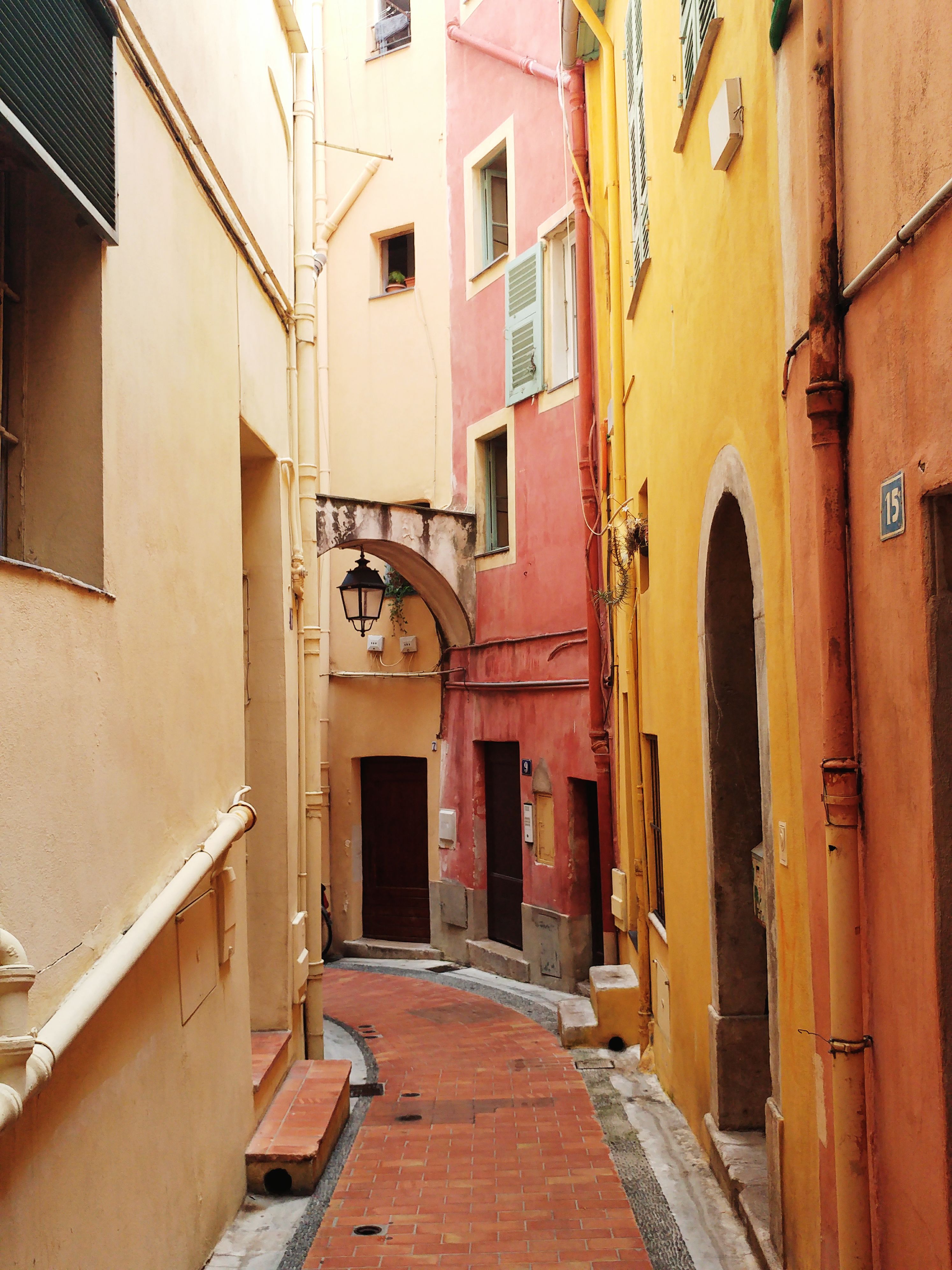 Art Deco cinema in Menton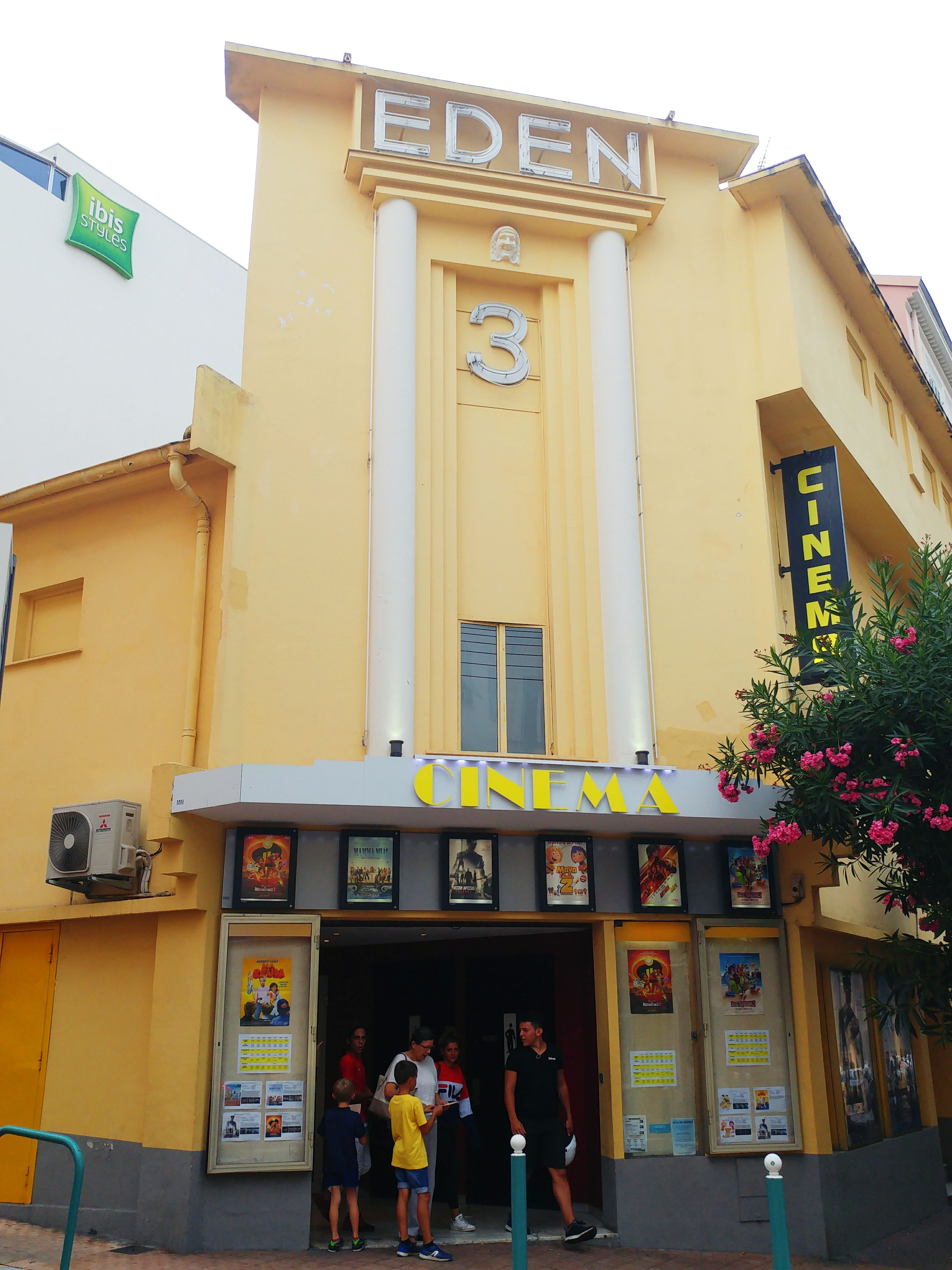 Place Masséna in Nice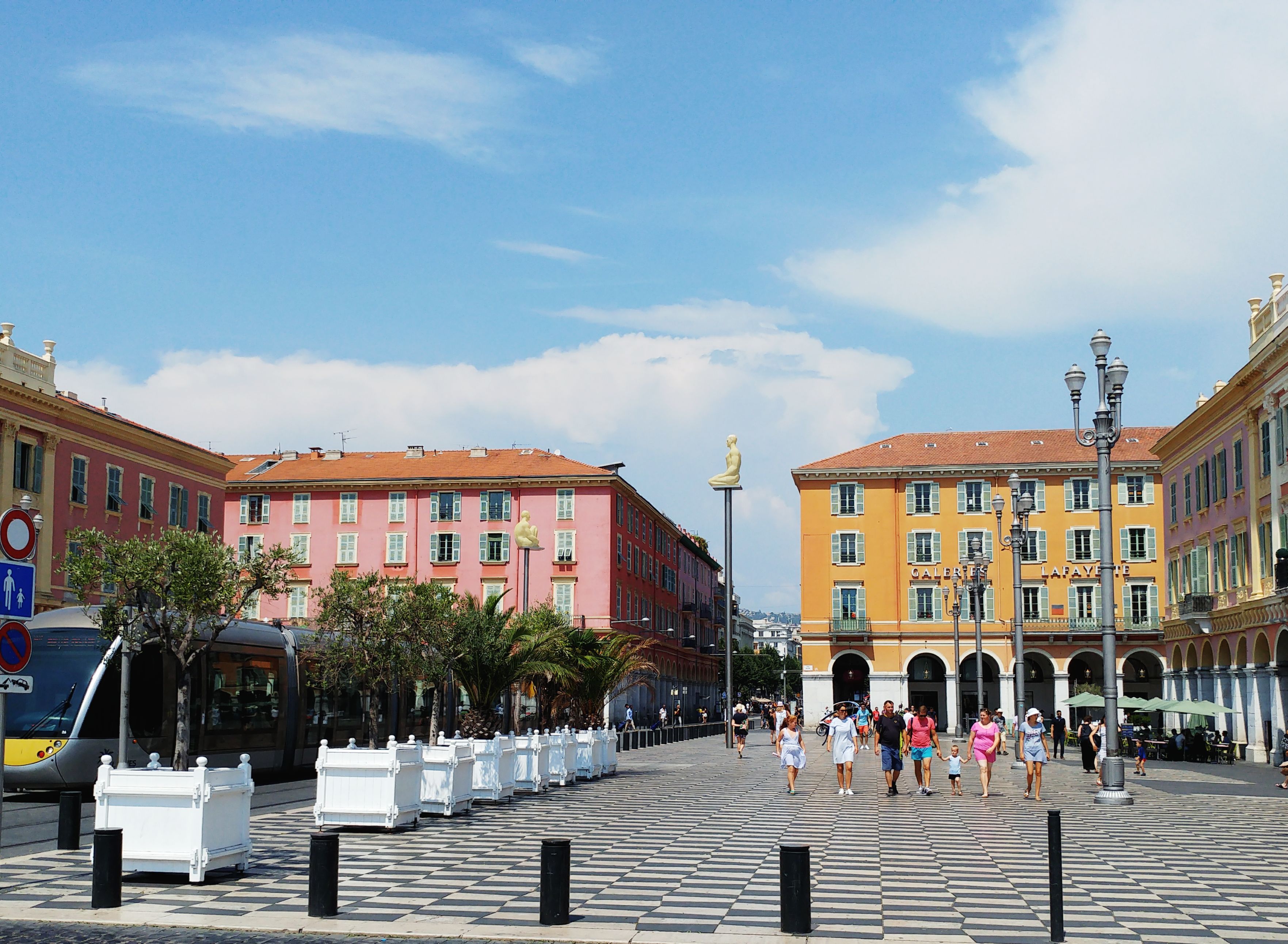 Nice esplanade