Happy New Year, dearies!! This is my first post in 2017, and today I'll tell you about some very cool shops and brands from Barcelona I saw in December at a local event entitled Singulares Inventory Room, organized by lifestyle and interior design magazine Singulares. It was the 5th edition of the pop-up event, created to showcase interesting new artists, designers, and charming vintage shops.  Singulares Inventory Room migrates between Spain's two biggest cities, so the winter market in Barcelona will probably be followed by another event in Madrid in May. This was my first Singulares Inventory Room, and to be honest I was blown by the diversity and creativity gathered there. And it was a great place to shop Christmas presents too!
Rare vintage rugs from Morocco
Two sisters with a passion for artisanal craftwork bring hand-woven vintage Berber rugs from Morocco for their Hands and Lands shop. A 5-minute talk to either of them will make you fall in love with these pieces, their artistry and the history they hold.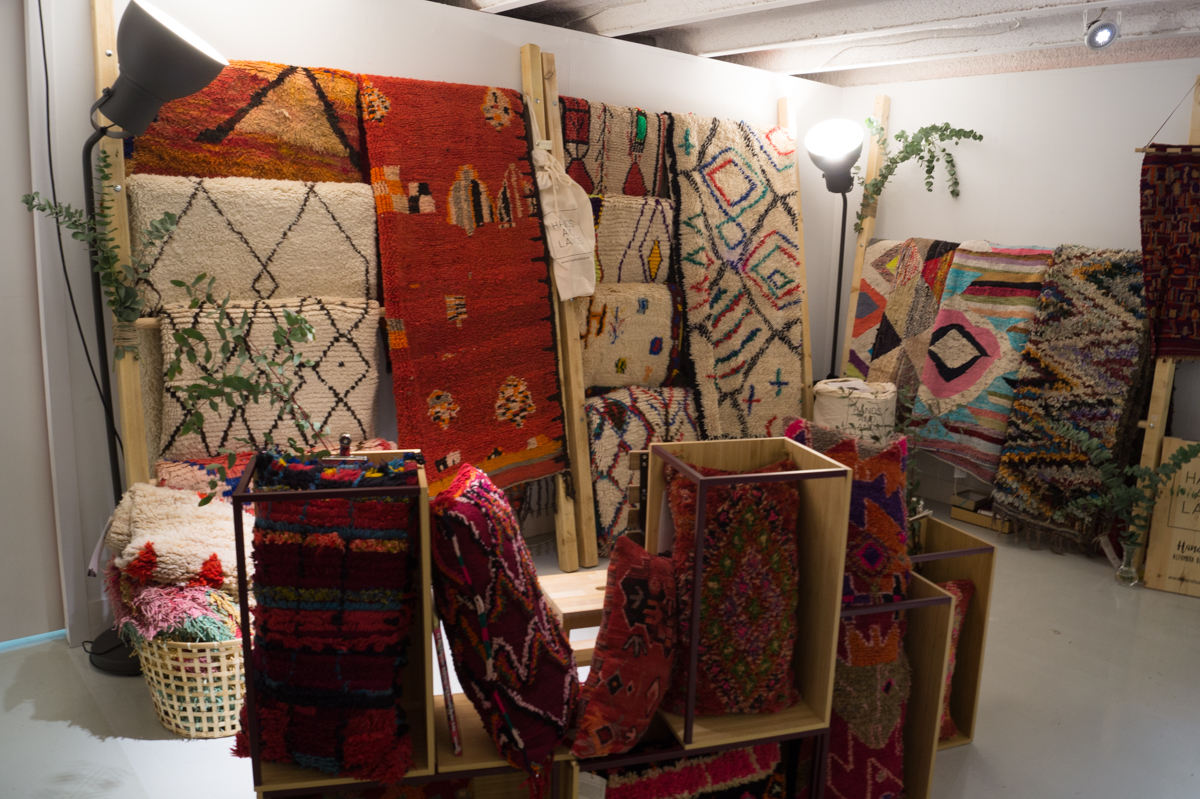 Instagram pics illuminated!
Light boxes from TransLamp inspired in traditional wood wine box is a new and original way to exhibit your photos.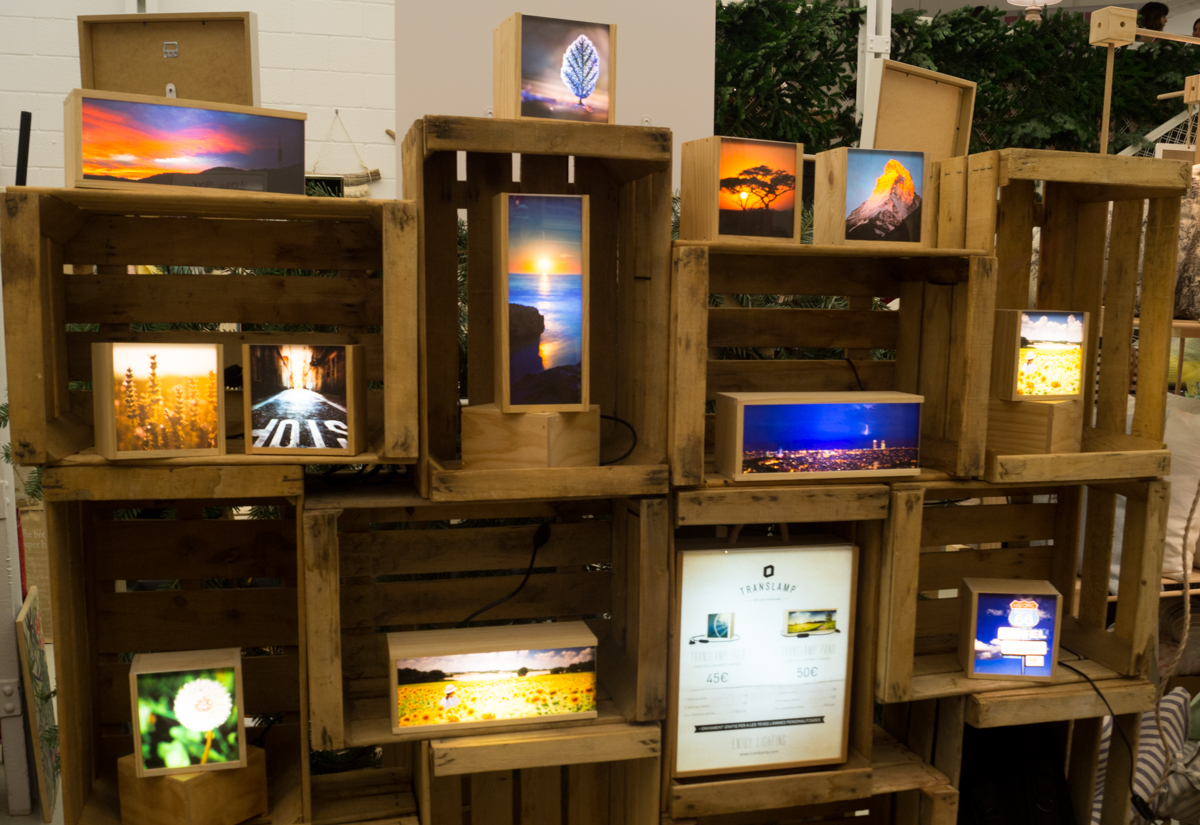 The Old Kitchen
A lovely vintage shop, which has two spaces – Carrer Providencia 16 in Barcelona's Gracia, and at Mercantic in Sant Cugat. Apart from home furnishings, The Old Kitchen also sell chalk paint and offer furniture restoration workshops.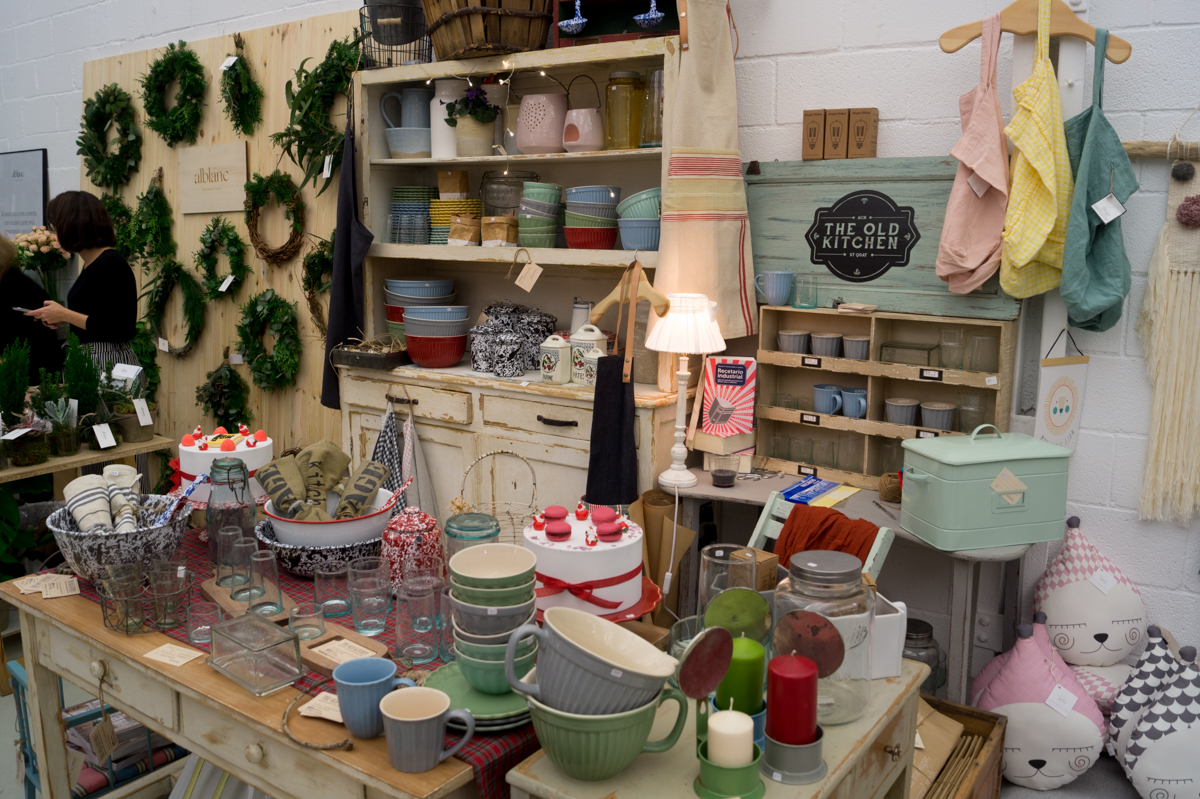 Hermano Gato
Love the quirky name and the logo  – "Brother Cat" of this project, which is mostly about plant-themed prints. So cool! Check out their online shop.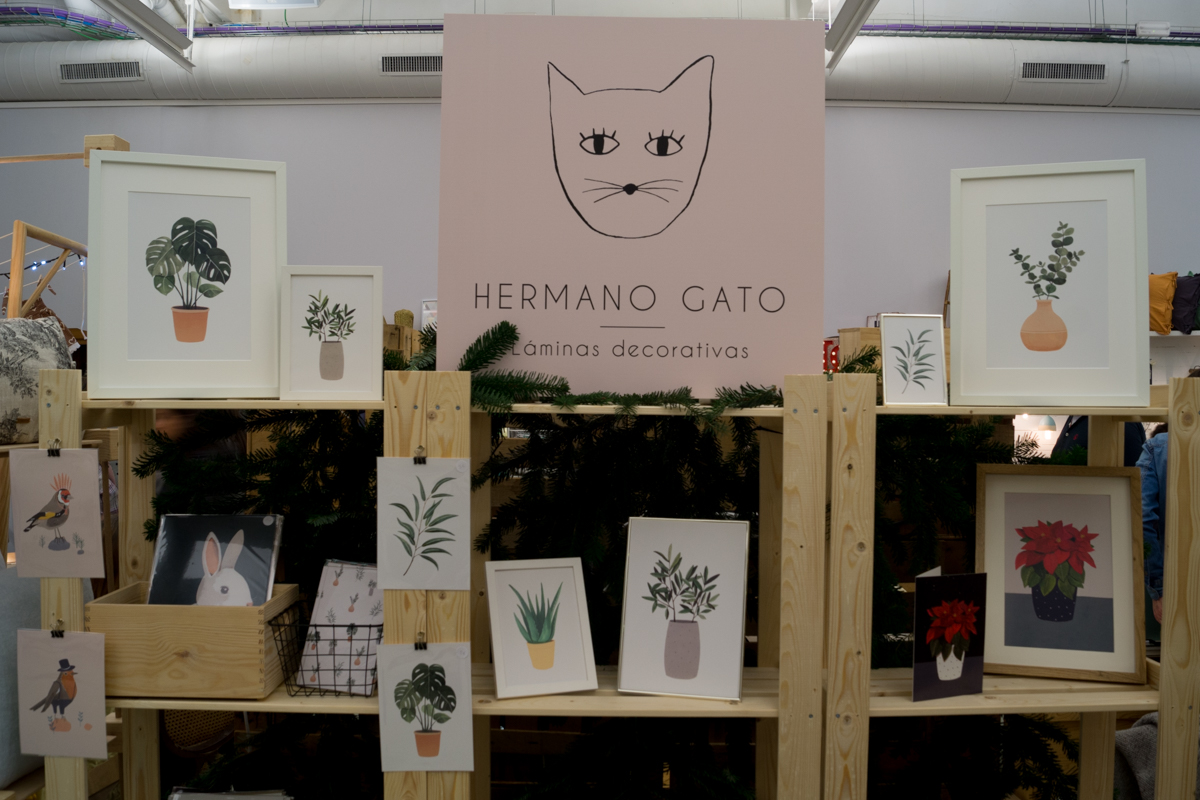 Cactus in an old kettle and repurposed sawing machine
Studio Alis specializes in vintage furniture restoration, and there is so much creativity and sophistication to their approach,  just check out the old sawing machine turned into wash basin. Carrer de Sant Cristofol, 13, Barcelona or shop online.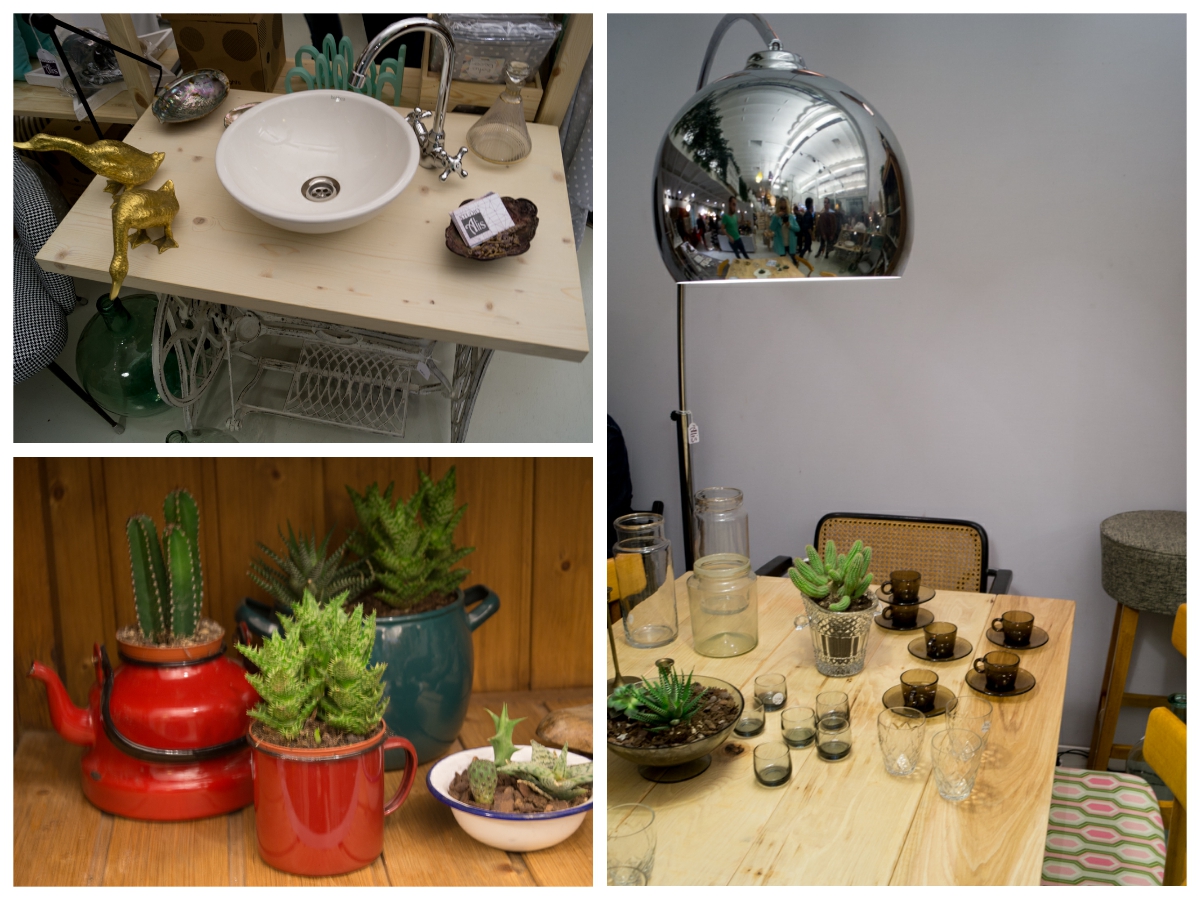 A riot of prints from Agustina Barcelona
Agustina Barcelona is all about patterns! Home textiles, wall paper, vinyl rugs, and everything is so pretty!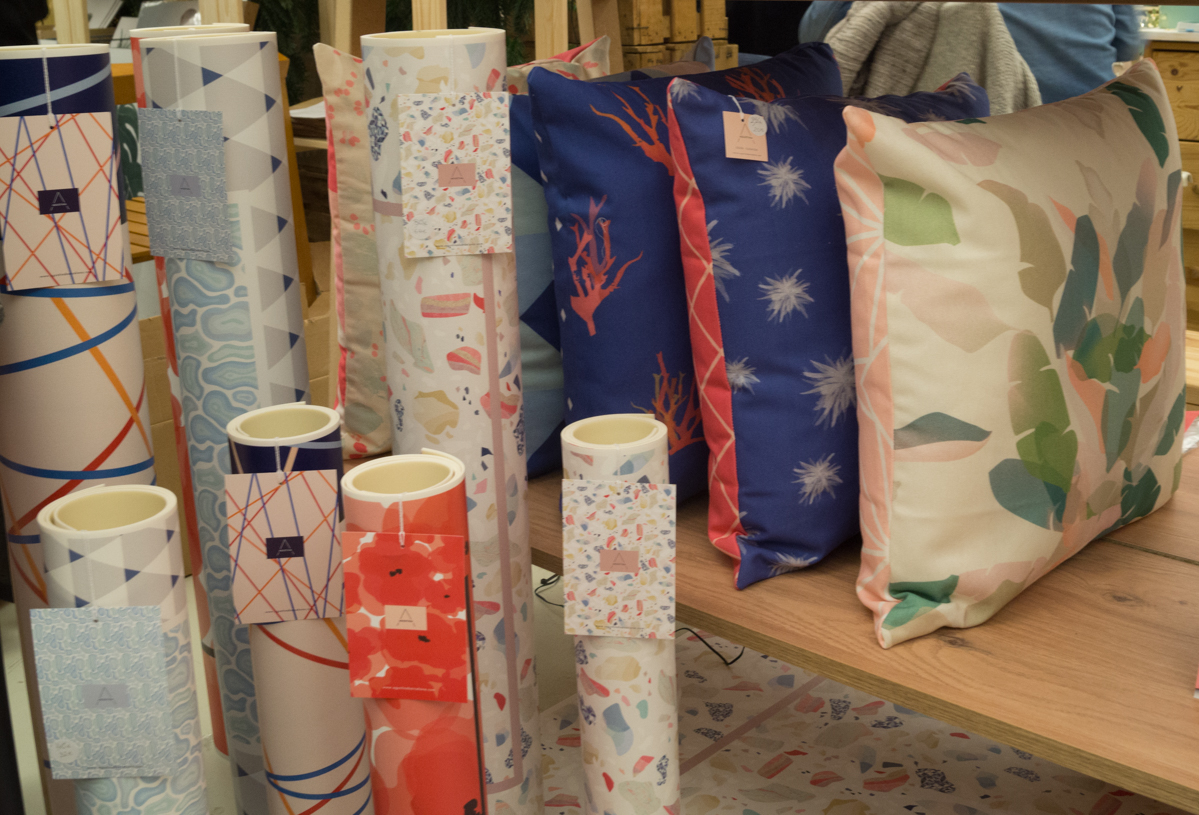 Supercaligrafica
Supercaligrafica is a brand created by artist Ana Martinez. Love her bold use of colour, wouldn't it be cool to have your portrait in this technique?! Ana also offers workshops in brush calligraphy.

Cat plus Сactus – a winning combination!
I like dogs, but I'm 100% a cat person, and the ceramics from Naume Studio is simply the sweetest thing ever! You have cat figurines, bowls, small pots, bigger ones, and there even are some puppies and reindeers popping up every now and then, but basically it's all about the CATS. A perfect gift for anyone who doesn't hate the mischievous balls of fur! 😀
This week-end they will be at the Palo Alto Market in Poblenou.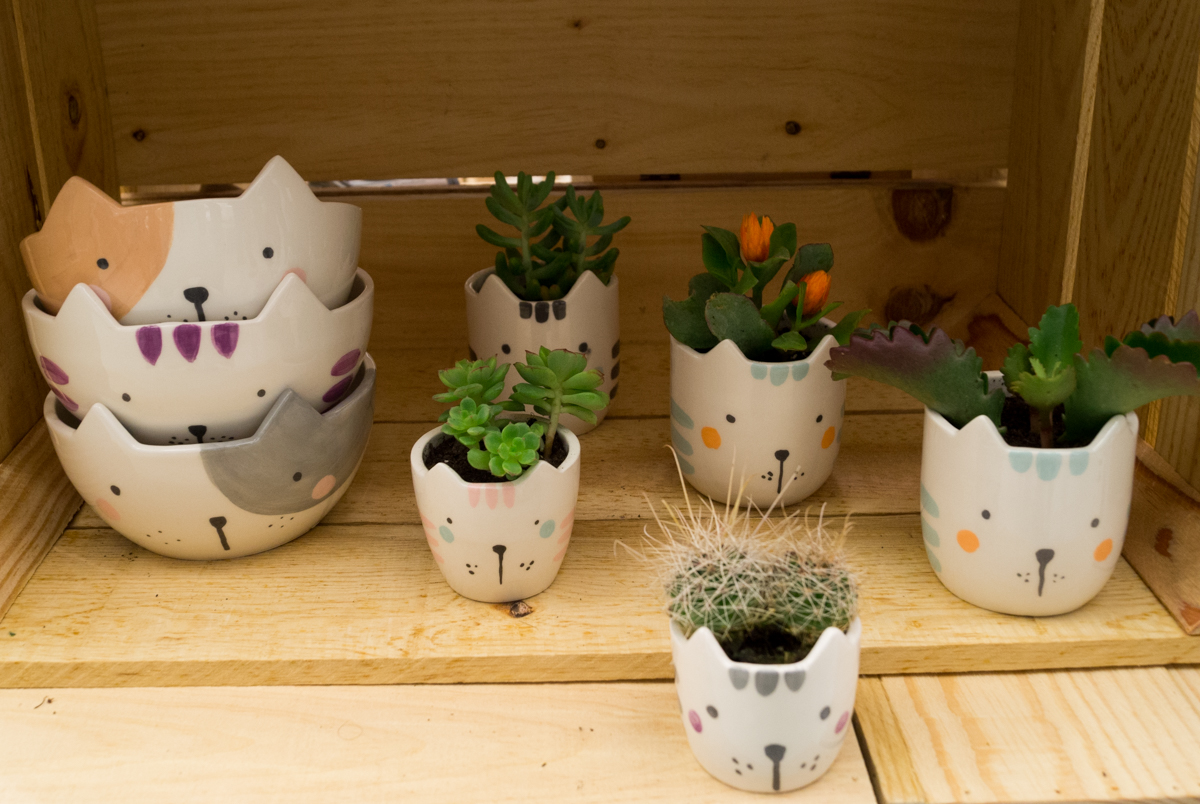 For the little ones
Artisanal children's room accessories from ILA Y ELA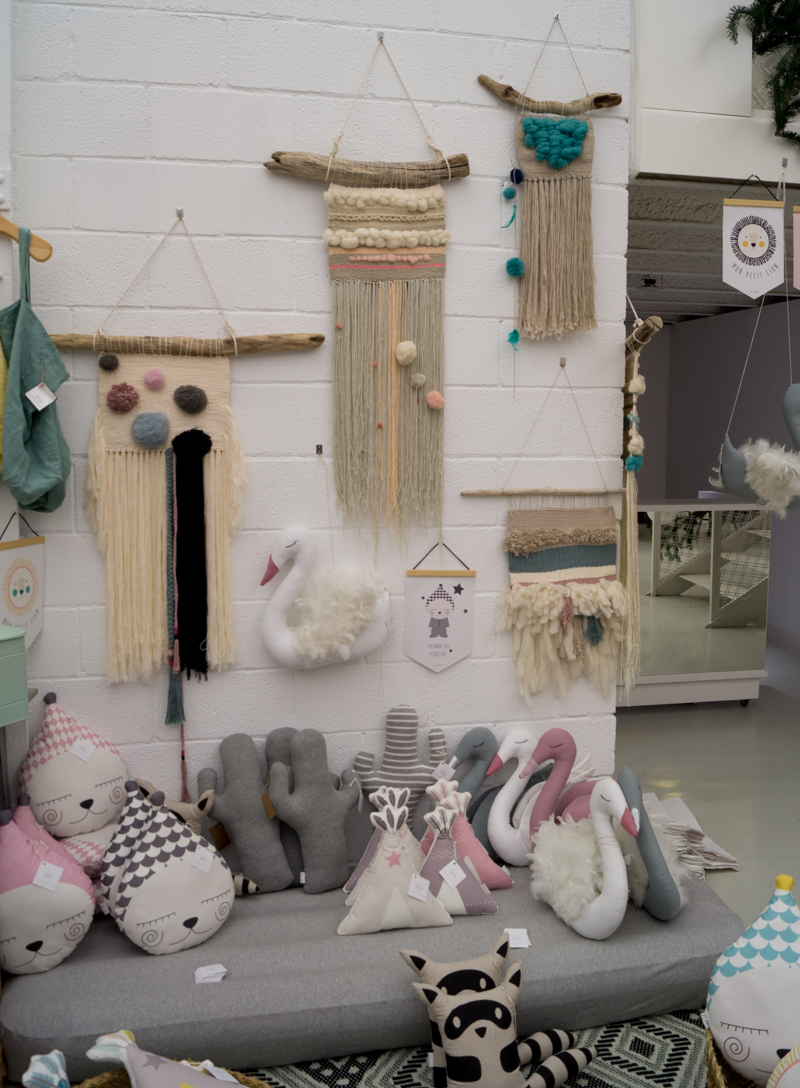 Deco&Kids offers furniture, toys, textiles, wall decor and anything else you might need to make your kid's room pretty and cozy.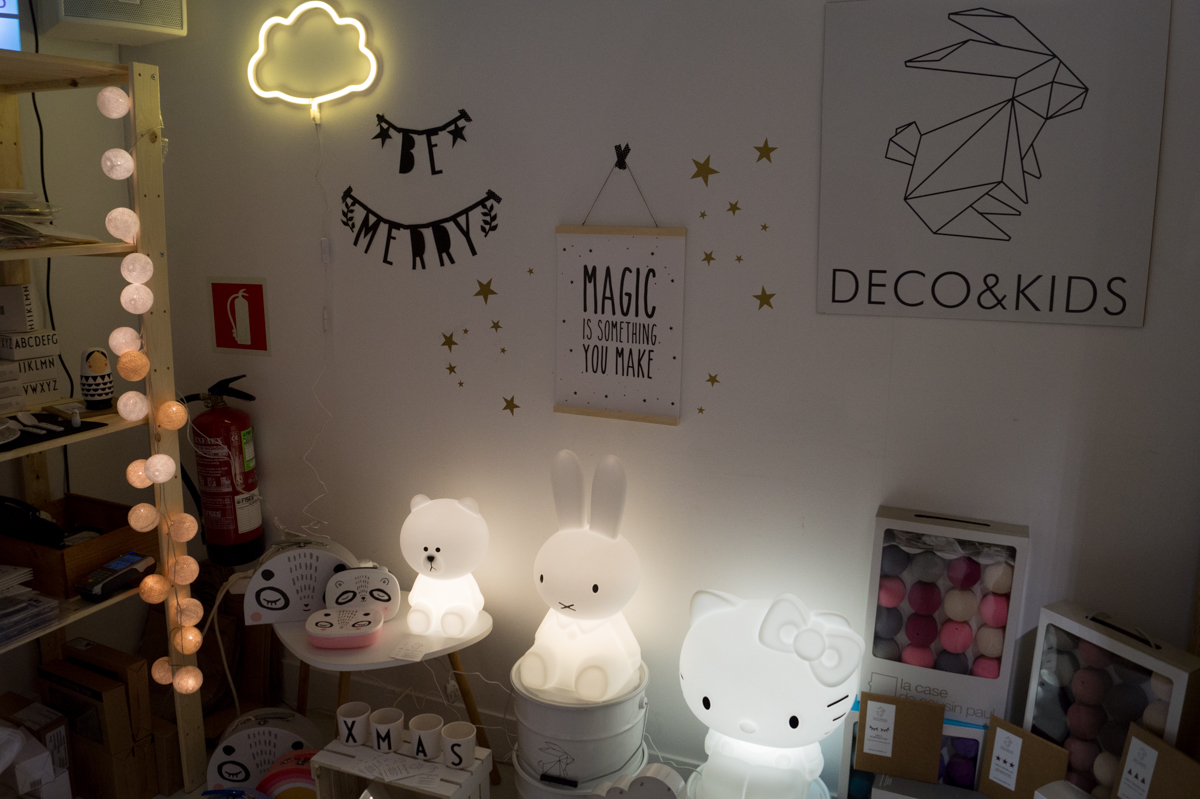 So this is my roundup of what I liked the most from Singulares Inventory Room. I love to discover new local events, brands and designers, and the next post will be dedicated to another popular Barcelona event – Palo Alto Market!
 PS: You shall have to forgive me for the quality of photography in this post, I'm still struggling with my new camera, I definitely need a better lense to replace the kit one, but my own skills need some improvement too, that's for sure 😀