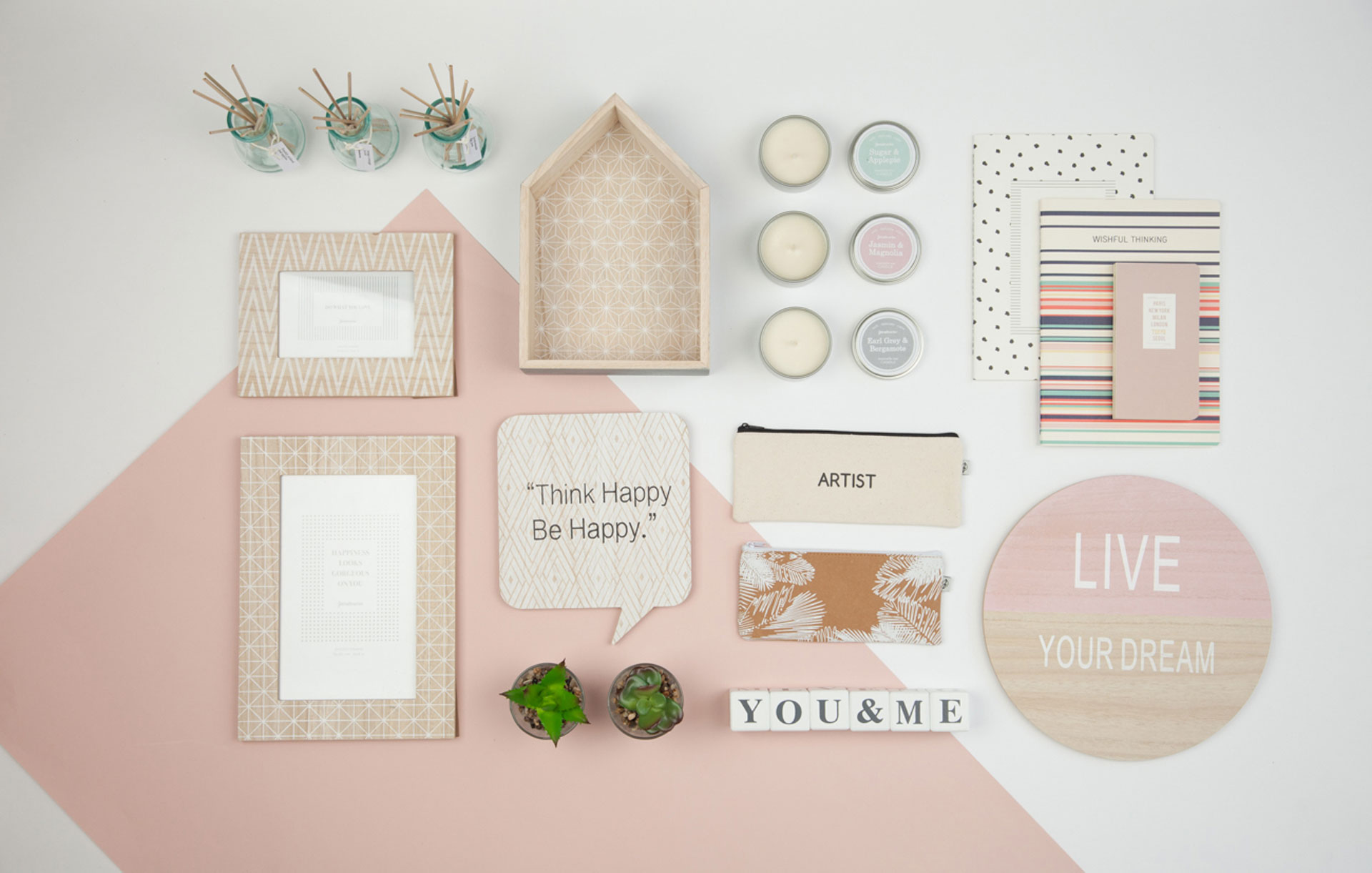 Stradivarius, member of Spain's Inditex Group alongside Zara, Bershka, Massimo Dutti and a few others, has joined the ranks of clothing brands which have expanded into home décor, such as H&M, Primark or Inditex' locomotive Zara, and I love this trend, bring us more cool stuff for home, yes! So home accessories are now part of Stradivarius' Lifestyle collection, which also includes fragrances, stationery and rugs.
Traditionally, clothing brands choose to offer a wide range of home textiles, however, this is not the case with Stradivarius. You will see several cushions and rugs indeed, but the highlight of the new line is wall decor – a variety of signs with positive messages, such as "Smile", "Think Happy Be Happy", or "Live Your Dream", and two lovely garlands.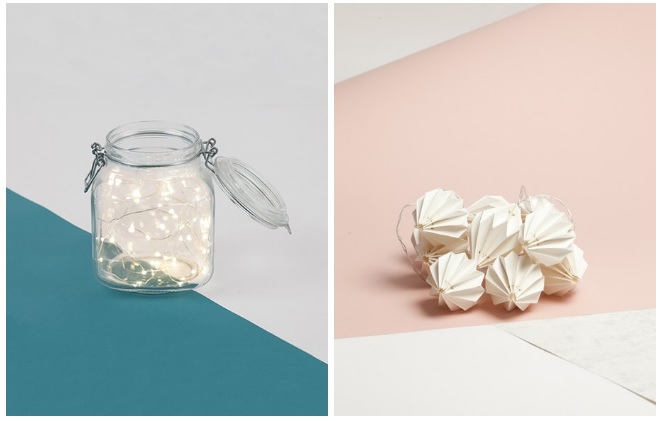 The new Deco collection is clearly inspired by Nordic styles, and this is no surprise, Scandinavian design has been trending for a few years and won't lose ground.
There is a variety of artificial plant pots, wooden boxes, signs, trays, mugs, letters (another huge trend which isn't growing old yet!), photo frames, blackboards and garlands.
As for prices, Stradivarius is known as "cheaper Zara" targeted at younger female audiences, so most products are not only rather girly and pastel colours, but also very affordable.
I put together a small selection of items from the collection to give you a general idea of what you can find there.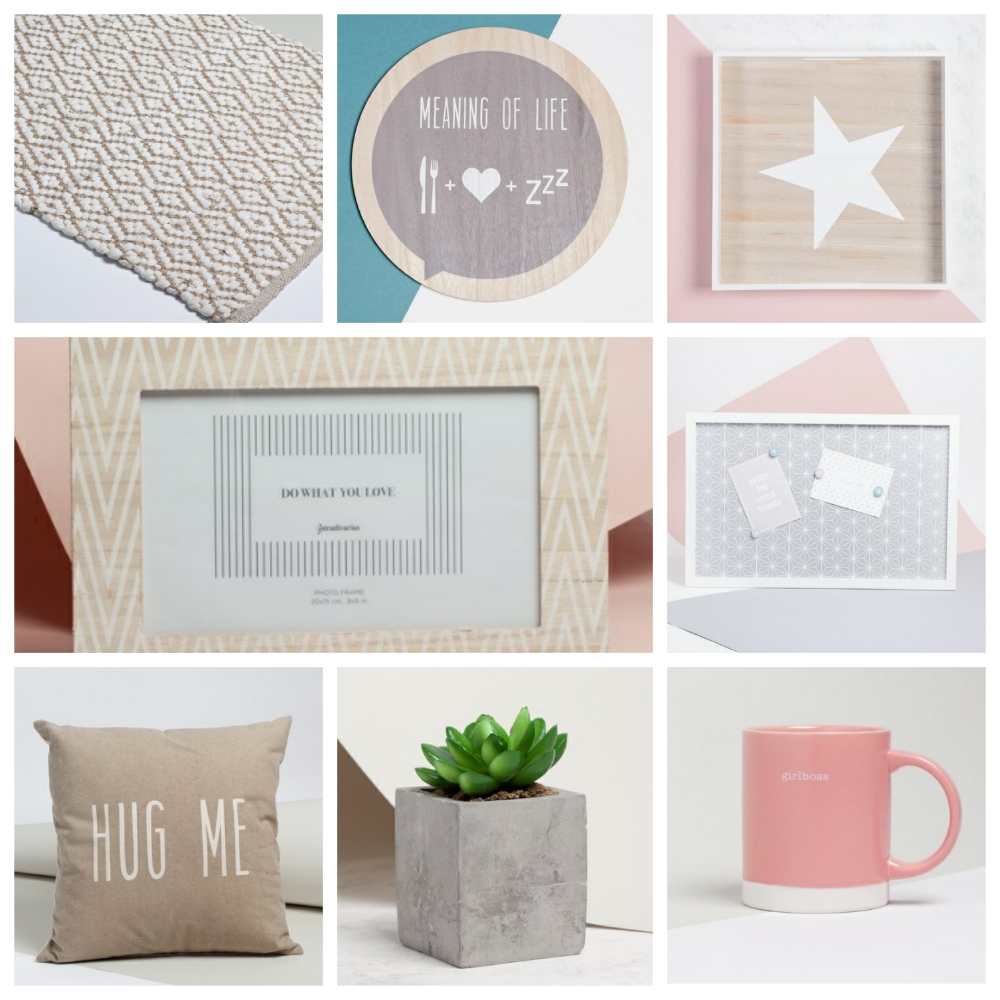 Diamond patter rug, 17,95 € 
Round sign "Meaning of Life", 4,95 €
Large star tray, 15,95 €
Magnetic board, 15,95 €
Mug, 5,95 €
Cement plant pot, 4,95 €
Cushion cover, 7,95 € 
Zigzag print frame, 5,95 €
The Deco collection isn't available in all Stradivarius stores. In Barcelona you can find it at Portal del Ángel, 24. Otherwise, you can buy online or find the store closest to you on a product page, using the "Check and hold in store" feature.