I love the idea of room dividers. They can add character to your place, style and personalize it, and simply make a large room feel cozier by splitting it into smaller spaces. There are many ways to do it: you can use a traditional folding screen, a book case, beaded curtains, tufted and photo-frame panels, and so on. There is a large variety of decorative room dividers in any style and size on the market, let alone that you can always try and craft one yourself,  then I suggest that you check out these 20 DIY room screens on DIYS.COM for useful tips and inspiration.
Today I bring to you my roundup of folding room dividers you can find in Spanish furniture and home decor stores for less than €200. I tried to feature as many different styles as possible – from Indian, Japanese and Province to industrial and geeky. All of these items can by purchased online, but some stores like Maisons du Monde and CASA also have numerous physical stores across Spain.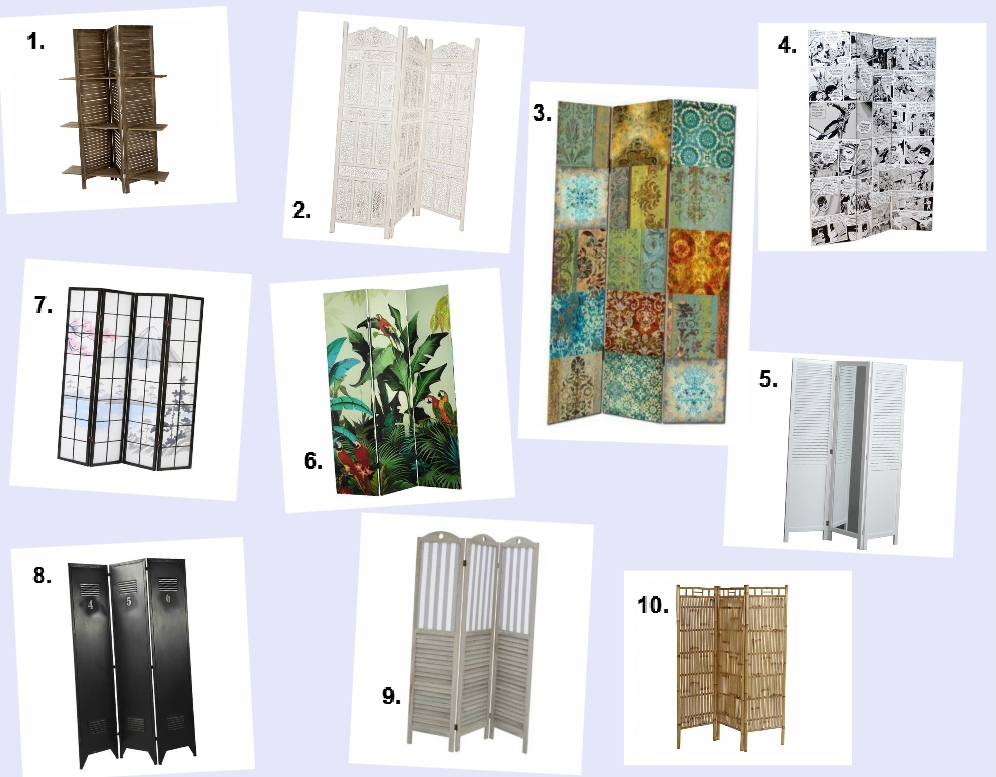 Room divider with shelves, CASA  €119,00
Carved white room divider, New Home  €188,80
Indian style room divider, Casa y Lienzo  €88,32
Comic book vignette room divider, Dungeon Marvels  €94,95
White room divider with mirror, CASA  €129,00
Tropical print folding screen, Maisons du Monde  €69,99
Fujiyama Japanese room divider, Oriental market  €175,00
Black metal folding screen, Maisons du Monde  €199,90
Vintage white wood room divider, Kamir  €98,00
Bamboo room divider, CASA €39,95
All of these shops have more items in similar styles, use the word "biombo", Spanish for "room dividers" to search them.
Also, if you're ready to spend more than €200, make sure you check out Jadur, they have a variety of beautiful pieces from India.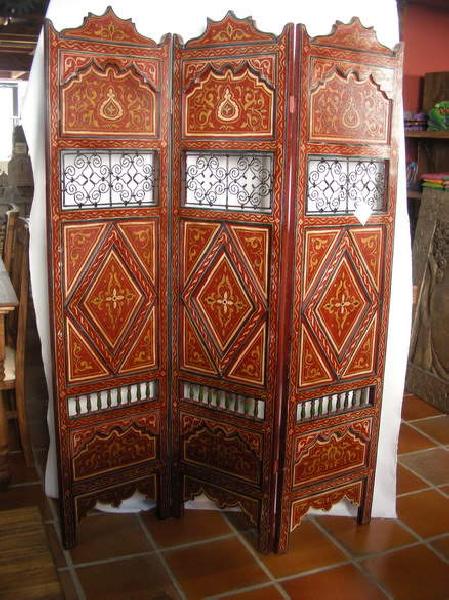 For contemporary designer pieces see Lluesma Interiorismo, Portobello Street and Gunni & Trentino.