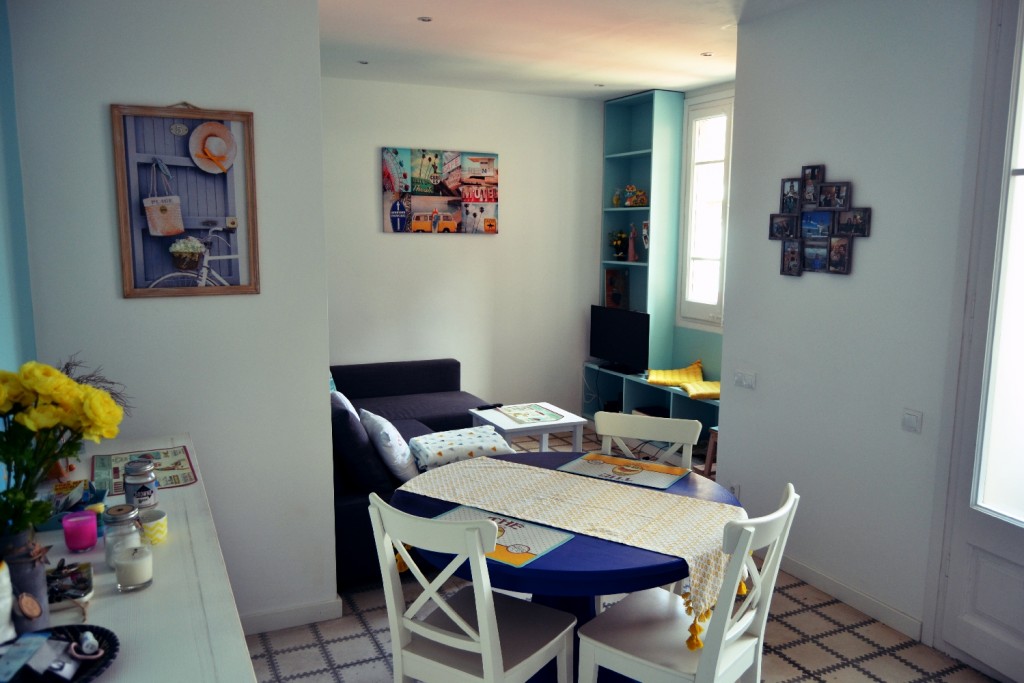 If you've checked out the About section, you already know that renovating my Barcelona apartment became a truly life-changing experience for me, which has brought this blog into being. So this post deserves more than just a bunch of pictures, I think I got a story to tell here 🙂
What struck me about the place when I first saw it was how light and bright the living room and master bedroom were, despite the fact that it is on the first floor, and there is a rather high-rise building to the right. Also, I just loved that 'shabby chic' of the entire building, erected in 1930s, with its wooden doors with gold-plated door knocker and a beautiful iron staircase. That's not something most Europeans would be impressed by, but I come from Moscow, where residential buildings are nothing like that.
But the place needed to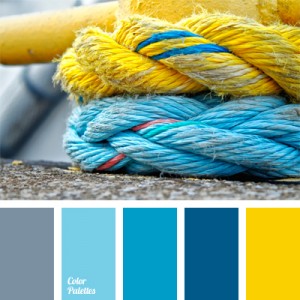 be redesigned from scratch, and I one thing I knew for sure, is that there was going to be A LOT of colour. For someone with no previous experience in any kind of design or another activity around colour combinations, it was really challenging. I needed a color scheme for my living room, which is also a dining room, and the master bed room. I decided that my living room was going to become a reflection of Barcelona itself – a cheerful and bright port city which enjoys more than 300 sunny days per year, so I went for the Mediterranean palette built around the contrast of crispy white and d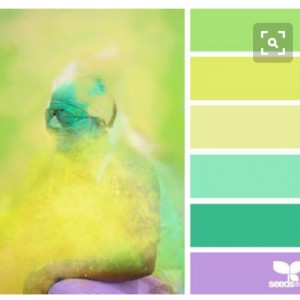 ifferent shades of blue, with splashes of yellow. Then when it came to the master bedroom, I decided to paint the wall behind the bed in melon green. I've never had a taste of that colour, so I wasn't sure which other hues would make a nice mix with it. Luckily, we have Color Palettes and Pinterest, where you can find hundreds of different colour palettes, all it takes is to introduce the colours you need in the search field. It is a truly priceless tool for anyone who has doubts whether specific colours work together. With help of Pinterest I finally put together a palette for my bedroom – adding ivory, yellow, fuchsia and emerald to melon green.
As a result, my living space is very colourful, and I love it! Some people may see it as colour overkill. A good friend from Moscow said my place looked like a Barbie house. I was a bit puzzled by this statement, like, why? Barbie is always about pink, and I didn't even use a drop of pink!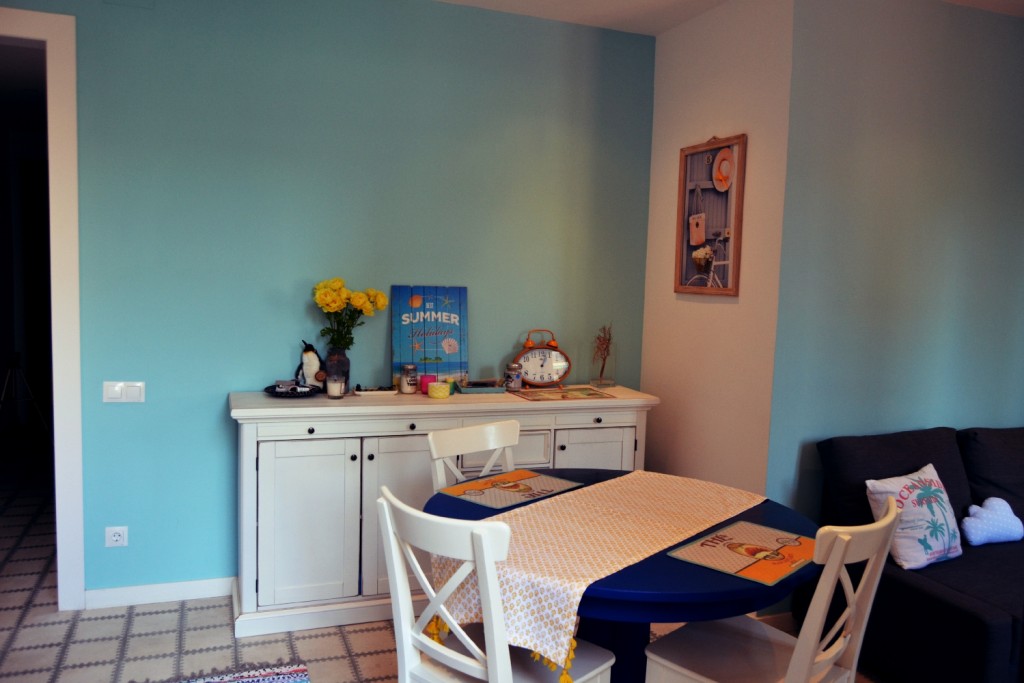 My living room was originally divided into two rooms – a small study and a living room, and the first time I saw the flat I pictured how this could become one really big and sunny room, if the wall disappeared. And so it did. And now there is a dining area with a big round table and a rustic Provence sideboard, and a relax zone with a "chaise-longue" sofa and a wall-to-wall bookcase around the window I had tailor-made by the builders who worked on my flat (picked up the idea on Pinterest!). The table, however, I decided to paint myself, and my lack of experience took its toll on the final result, because the table now looks like it's painted into two different shades of navy blue, although it was always the same paint. I've always had a keen interest in DIY, but my skills are very much lacking 😀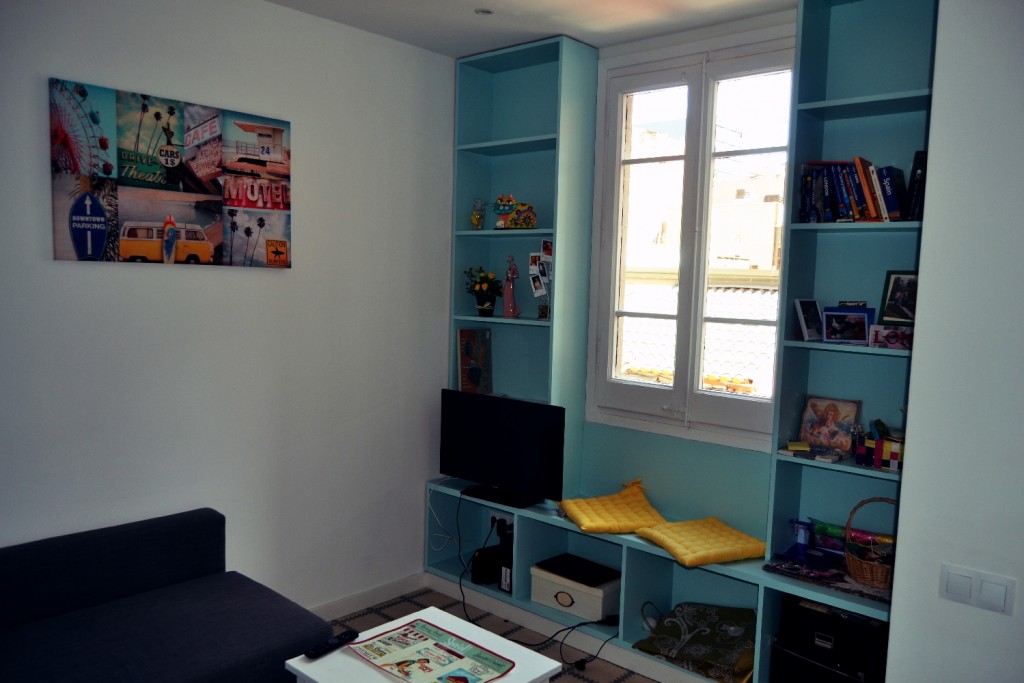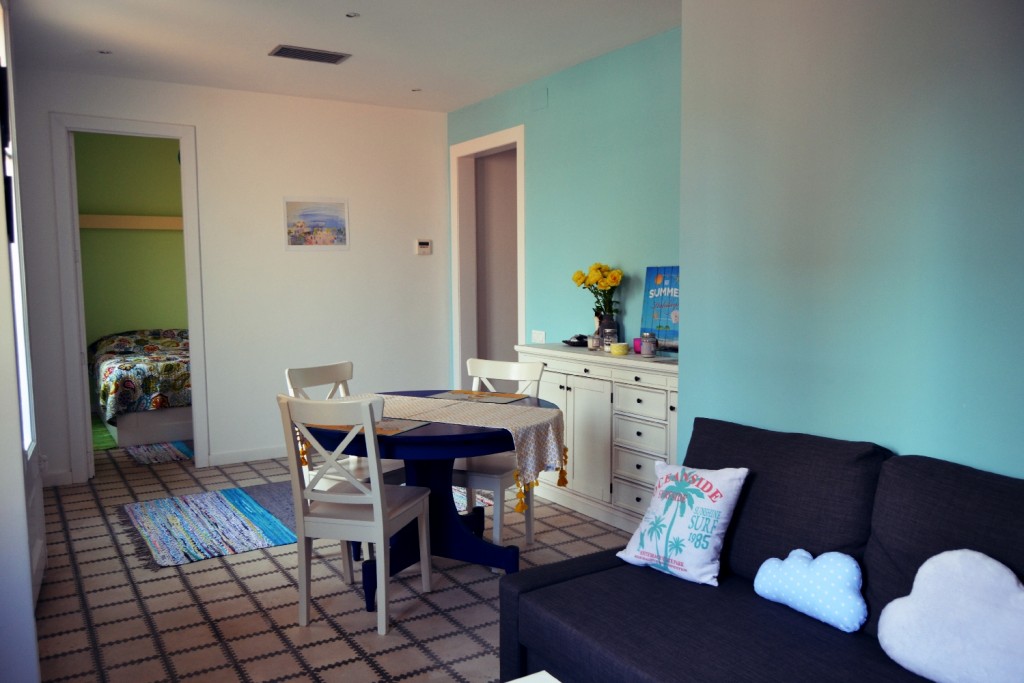 One thing I always kept in mind is that my place must not 'scream IKEA', and I really hope it doesn't. However, I sourced quite a lot of furniture from the Swedish giant, including the sofa, chairs, bed and chiffonier. The sideboard came from local brand Dicoro, and the open wardrobe – from Conforama. I'm not a big fan of the last shop, but this was basically the only storage system I could fit into my bedroom along with a 160cm bed, and then I painted it ivory, same as the LED shelf on the wall above the bed.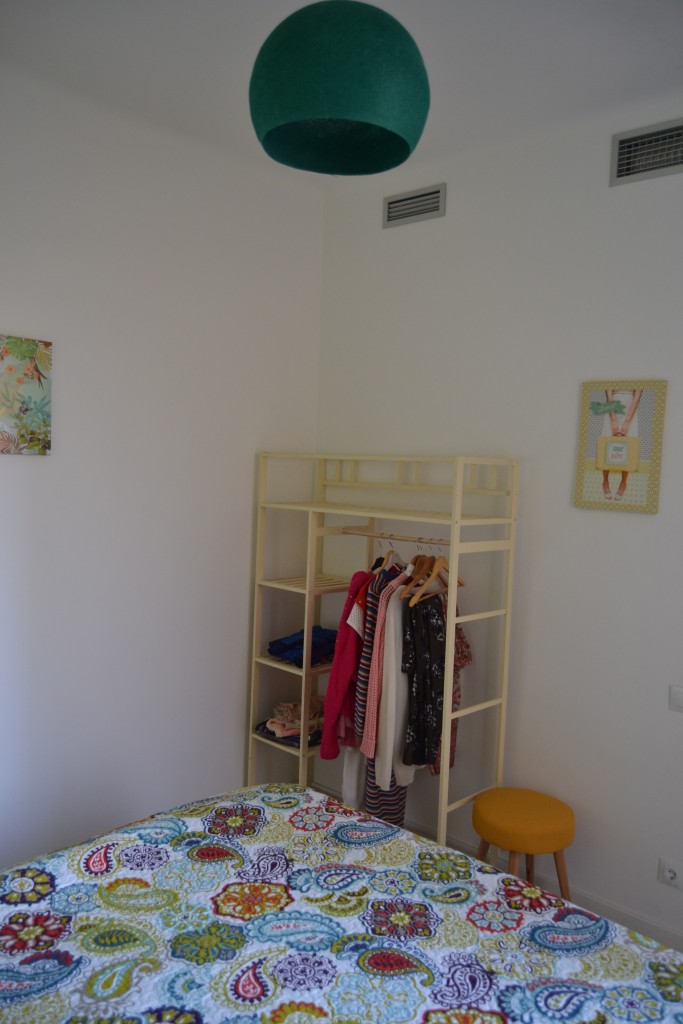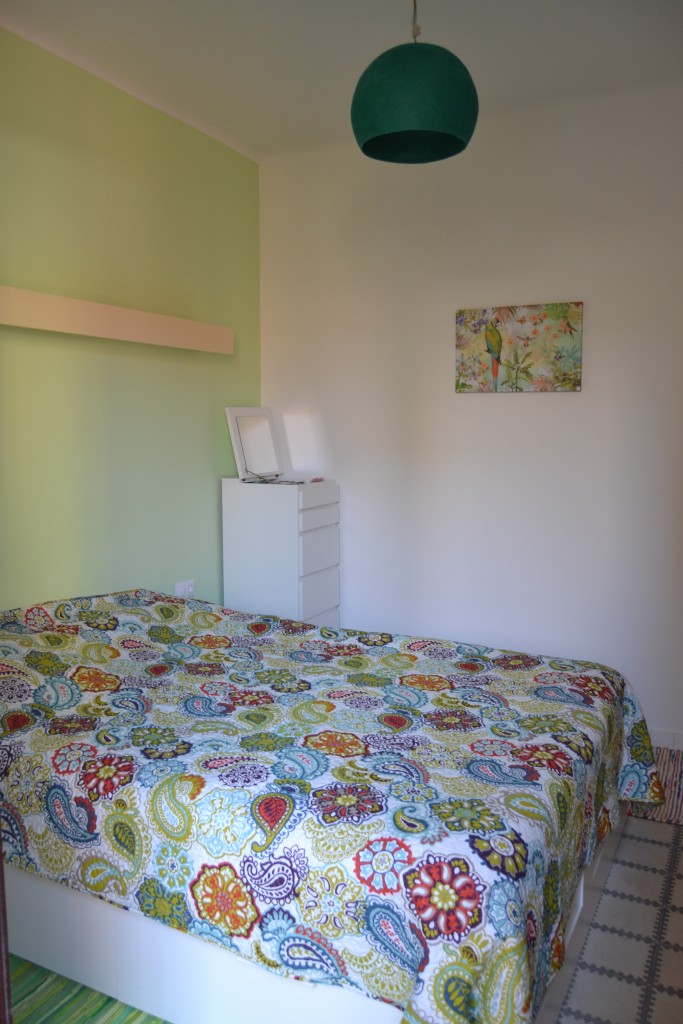 Another piece of furniture which deserves a special mention is the magnificent rustic hallway unit. I must probably warn you that Maisons du Monde is one of my favourite shops, and their items will be featured on my selected product lists quite a lot.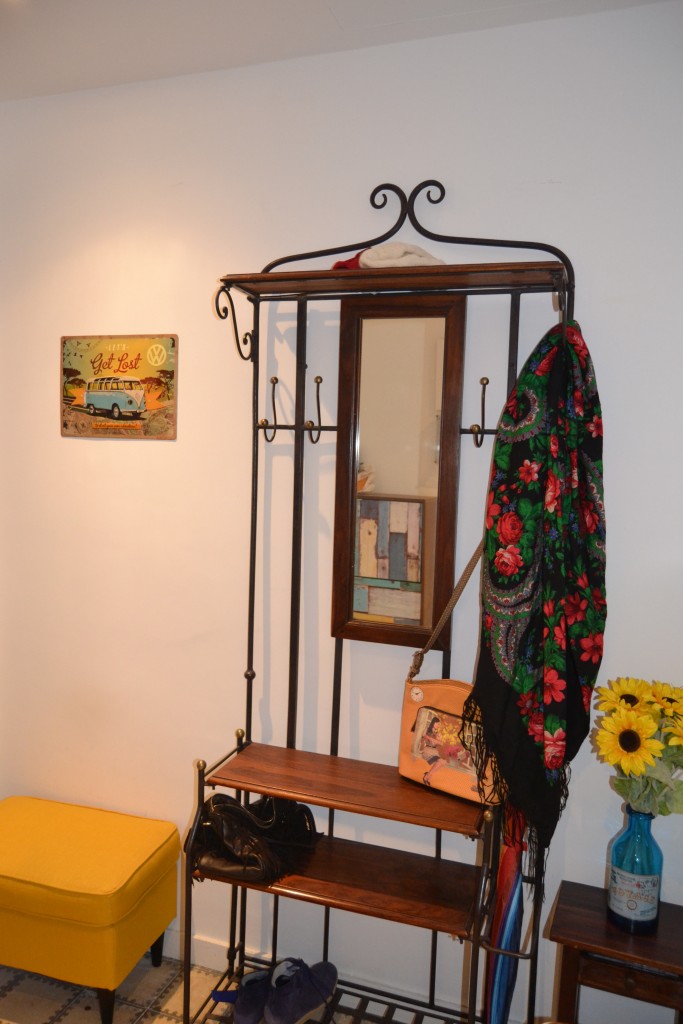 I still have to add some finishing touches to the place. The window in the living room definitely needs some kind of blinds, the mirror frame in the entrance hall screams "paint me dark blue, please!", and there's room for more wall decorations all around the house.
In conclusion, a few before & after images.