Natural green colours are a very hot trend these days. They can be more subdued and quiet, or more lavishing, 'urban jungle' type, but nature's colour palette is making a statement in the interiors, along with actual plants. To be honest, gardening and houseplants has never been my thing, but as I was browsing it on Pinterest I realized that this tendency is really growing on me. And I just love the variety of houseplant-themed accessories, such as candles, cushions, shower curtains, bedding, and so on.
By throwing in more exotic and vivid prints and textures you can add a boho vibe to your space, or you keep it more "close to nature" with quieter organic shades and materials, and a lot of natural wood furniture, which works especially well in spaces with a lot of natural sunlight. But as you see from the inspiring images below, the result is always a very laid-back and tranquil ambiance. As we go out into the nature we seek to disconnect from the hustle and bustle of big cities, and nature green interiors with a lot of houseplants is a great choice for those of us who see their home as a retreat from their busy social life. Houseplants make the place feel like home, you don't see many of them in a hotel, right? Also, hanging vines and leaves soften hard lines. And keep in mind that real houseplants are not only a decor item, but they actually purify the air. And some plants, herbs, can be used to garnish your own food. Go organic!
I made a small selection of images from Pinterest, and also discovered the natural green tendency in a variety of local and international chains, from Casa and Zara Home to Natura and H&M Home.
Natural Green Interiors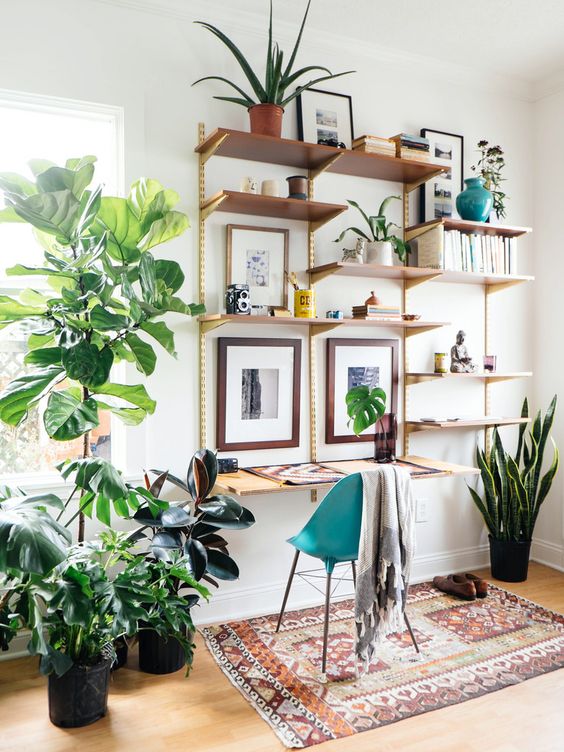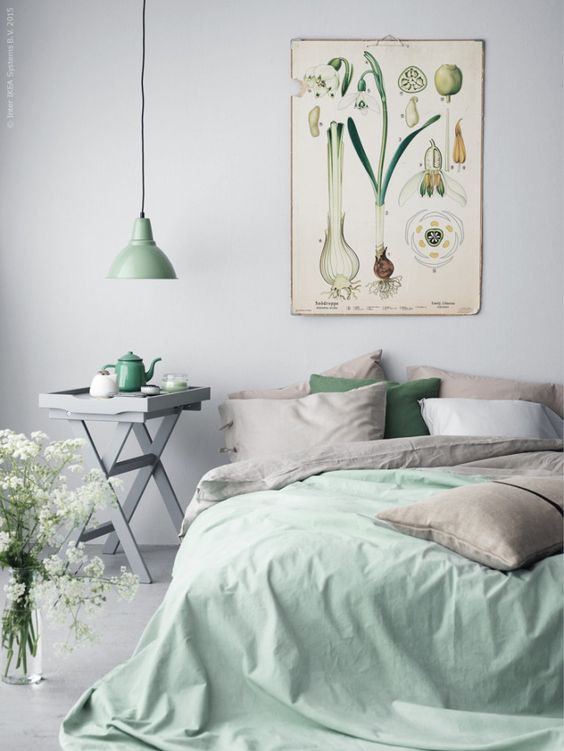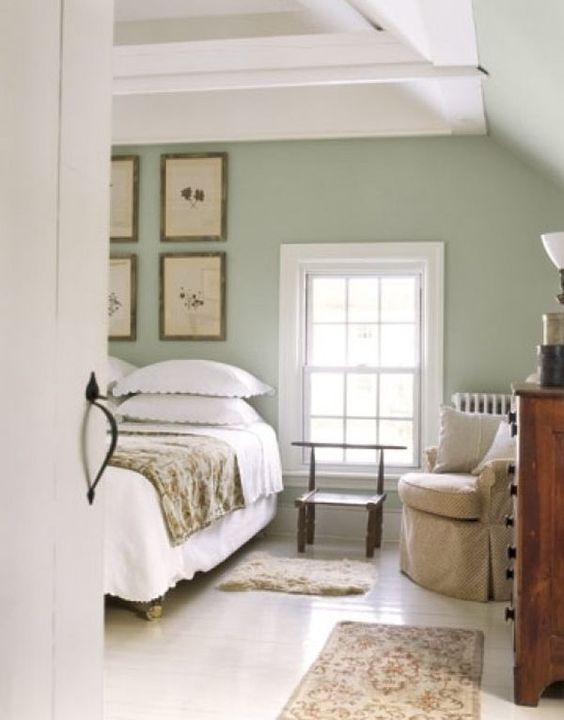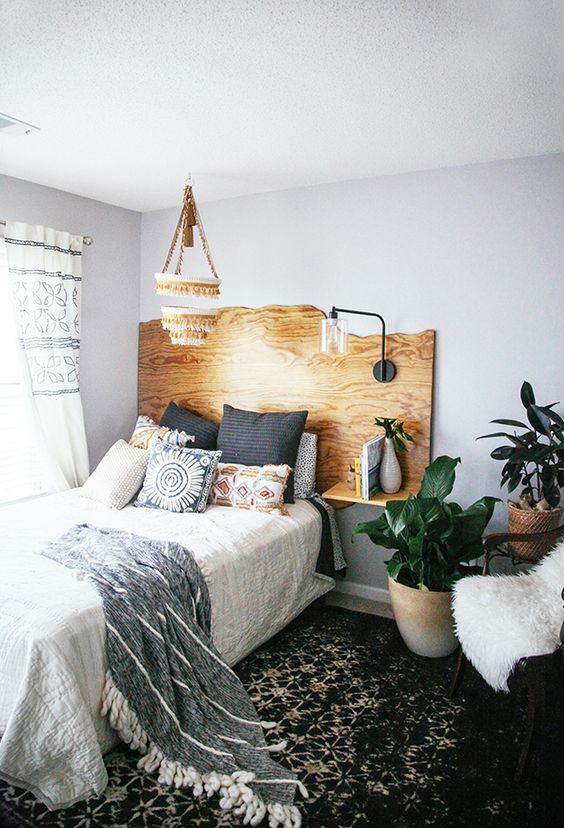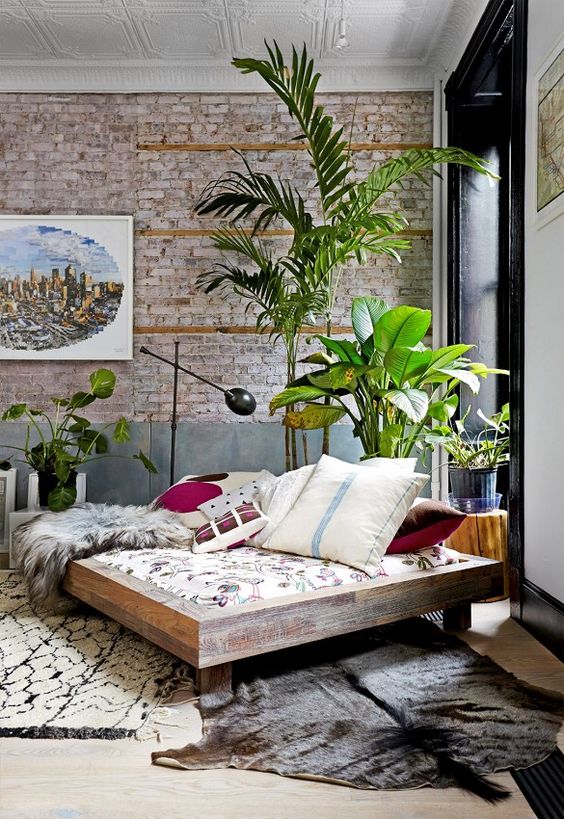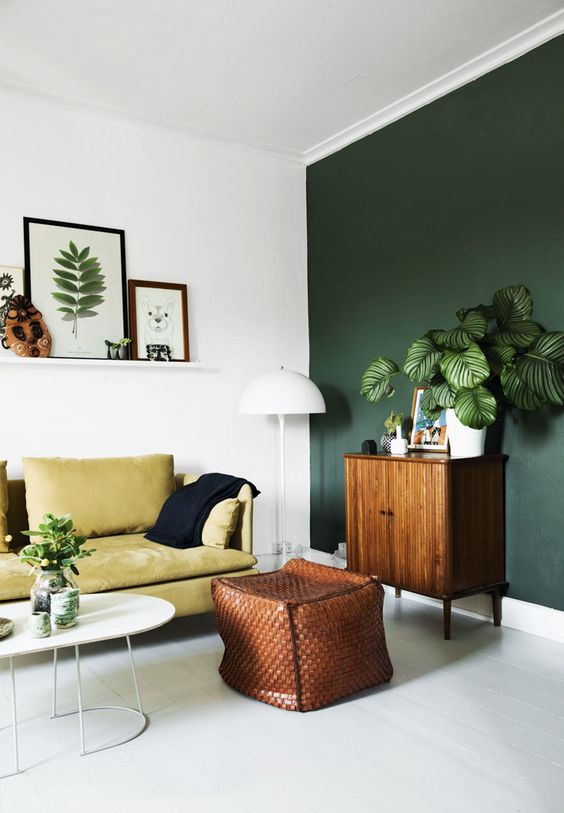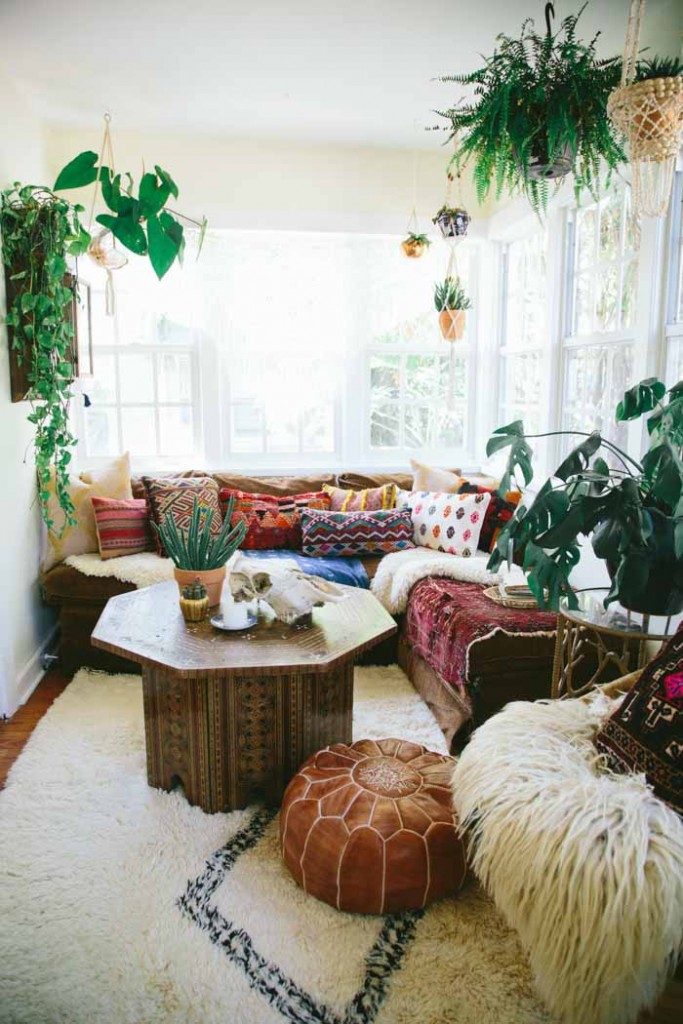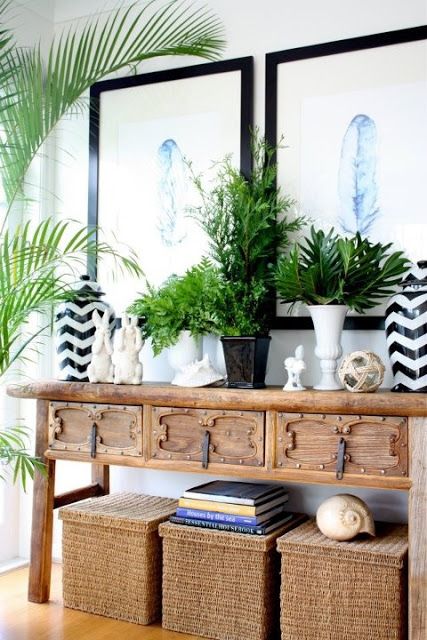 Shopping Green in Spain
The widely available Spanish chain has a nature-inspired home accessories collection in subdued colours, including natural green.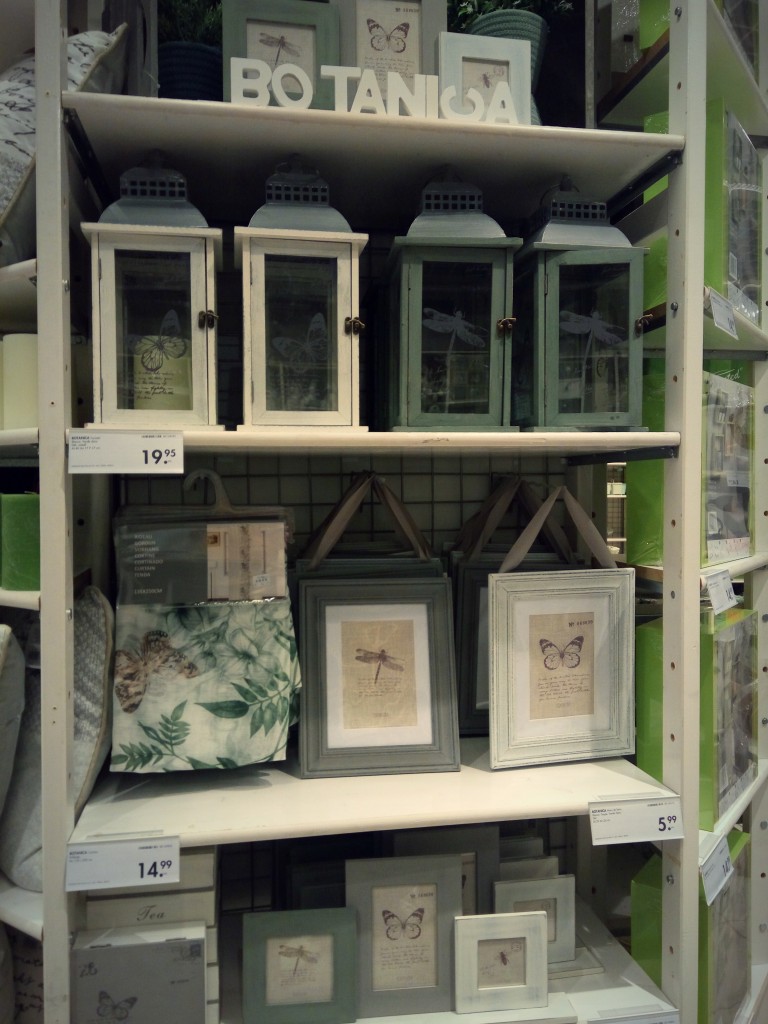 Deko Palace offers a wide range of "natural" home decor items with an oriental edge to them.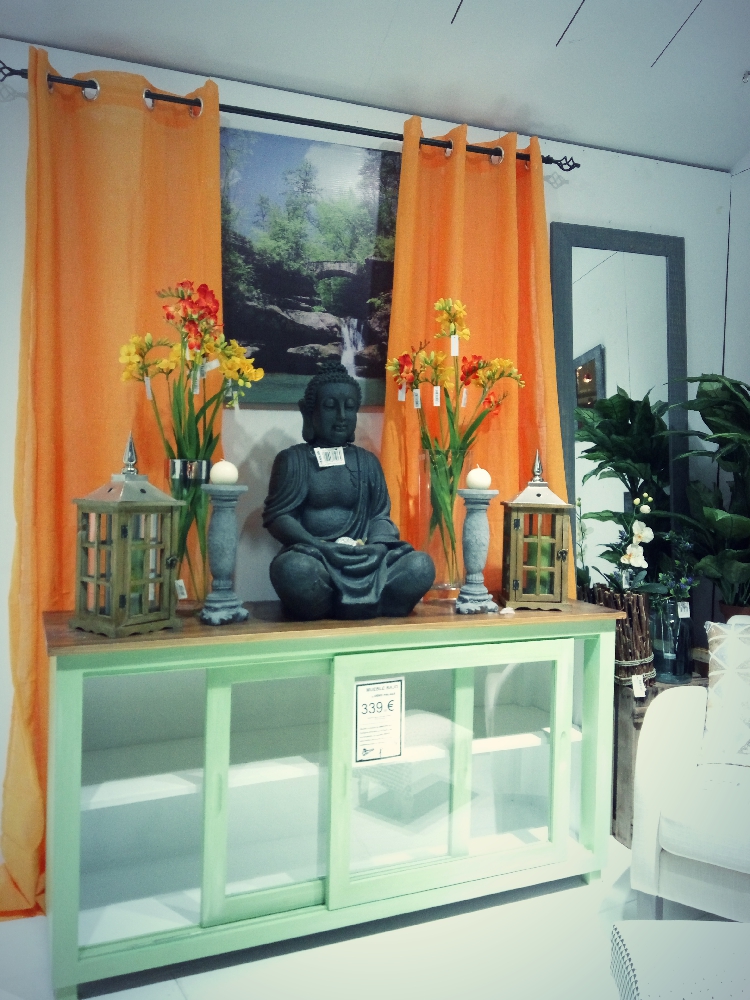 A Loja Do Gato Preto has a collection of textiles inspired by leaves.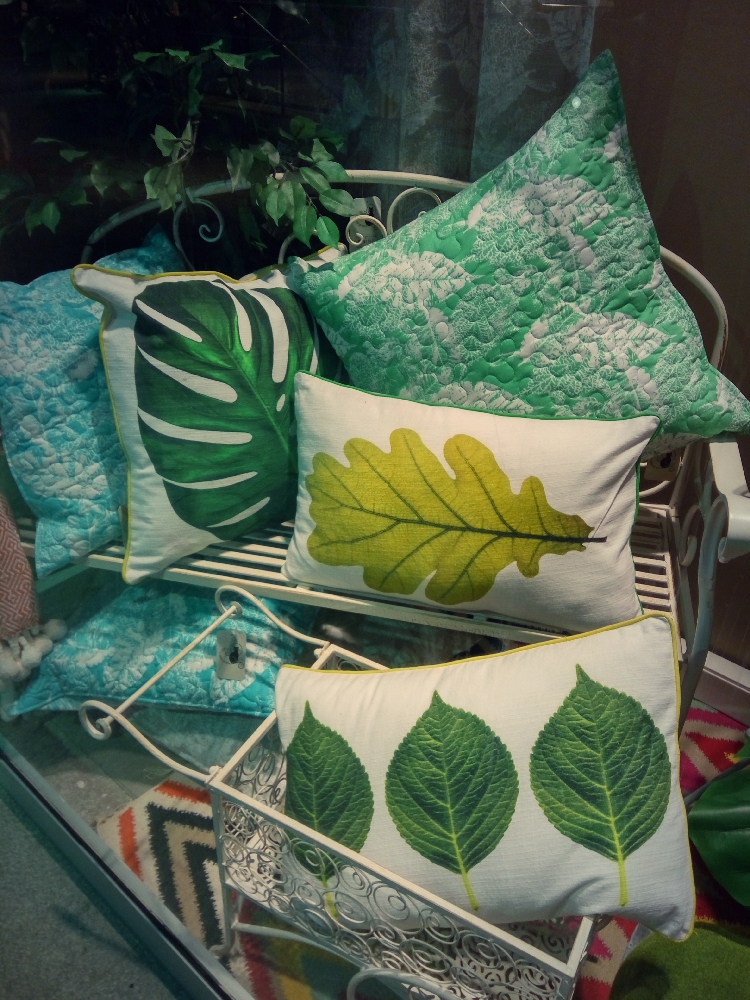 The name speaks for itself. Natura is your first destination if you're looking for "natural" furnitures and home accessories, and they have a lovely selection of houseplants too.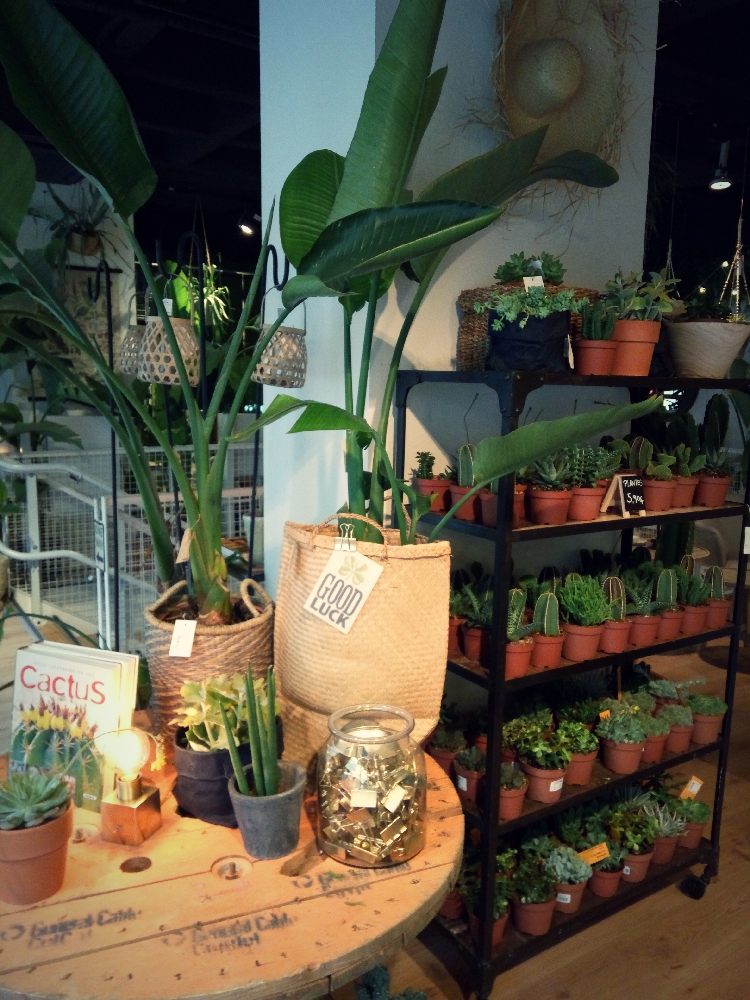 Discovered this shop last Sunday at the Palo Alto Market, a popular shopping, food and music event held in Barcelona on the first week-end of every month, which brings together the best new artists and designers in Catalunya, as well as some of the best gourmet food trucks and up-and-coming musicians. Take a close look at these houseplants, each pot has a funny face on it.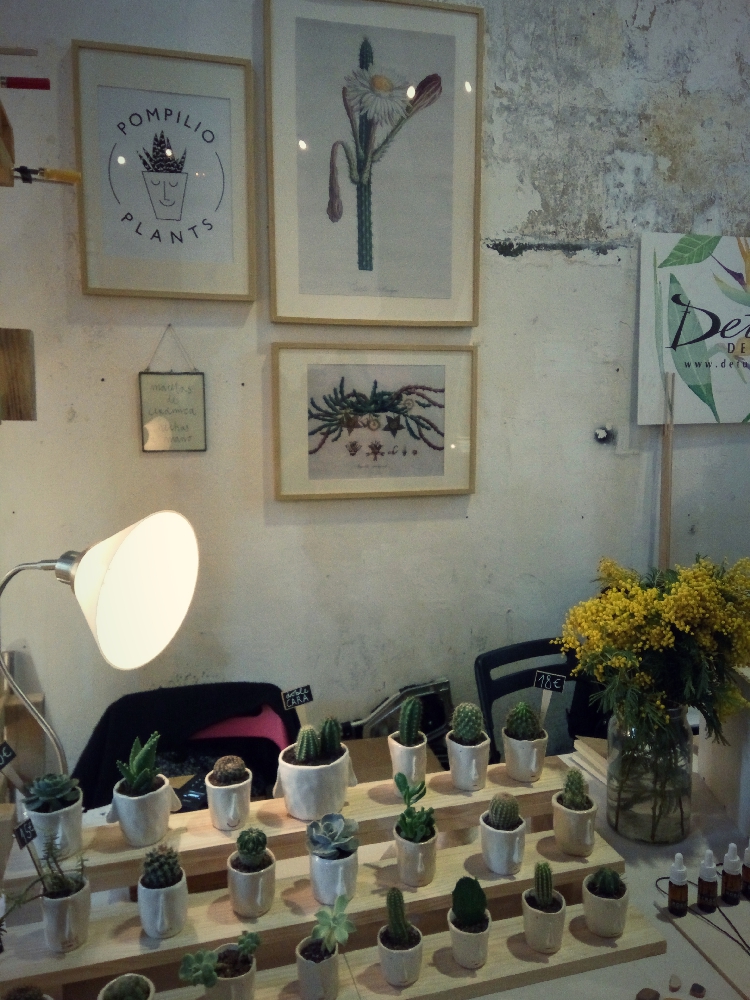 The Swedish giant introduced a huge 'Urban Jungle' collection of homewares back in December, some of the pieces might be out of stock already, but there is still a lot to choose from.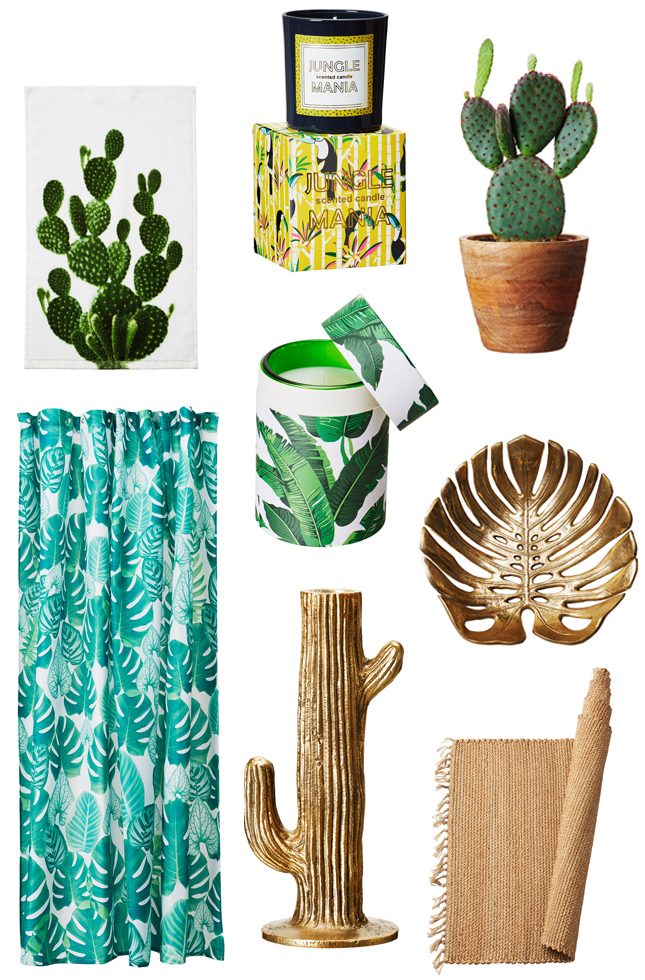 Zara Home is known to be a place where you will find pretty much any style and tendency. Spotted this beautiful natural green table set in one of their Barcelona shops.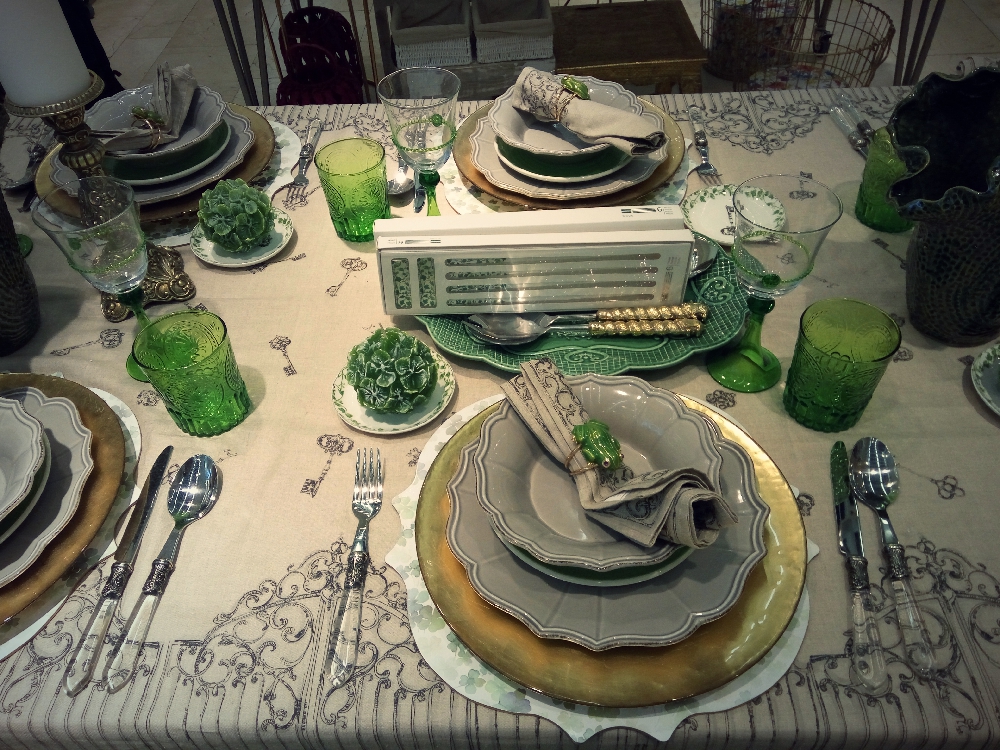 Spanish chain of affordable and soft-coloured furniture and home accessories and decor items offers a wide range of unfinished wood furniture and animalistic artwork.