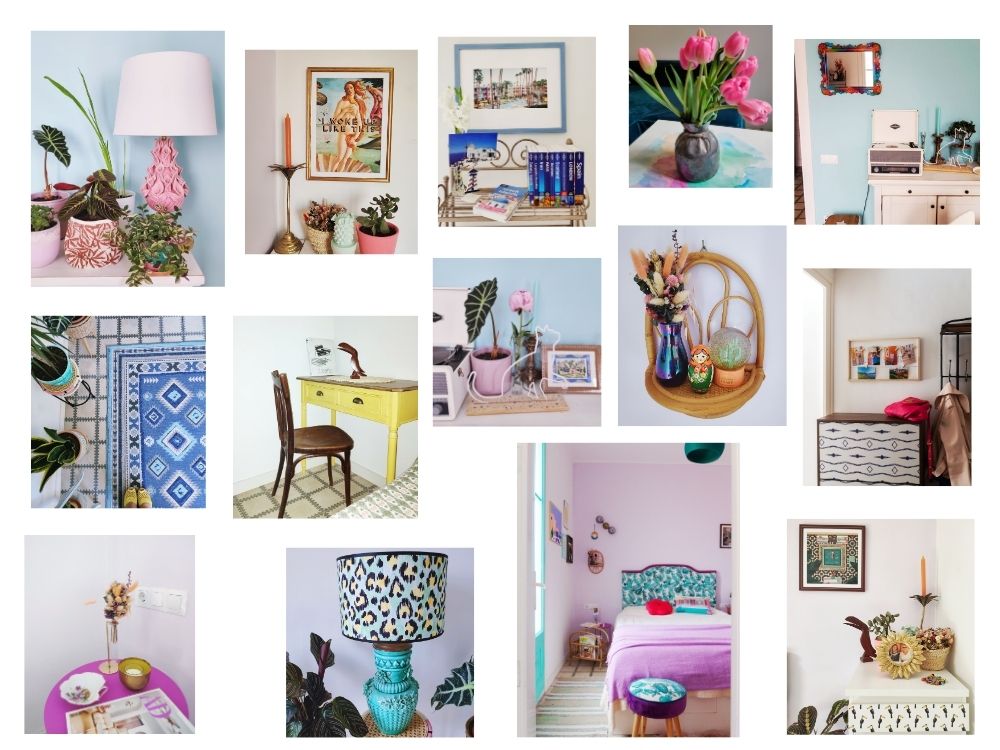 My journey towards becoming an interior designer and stylist began when my family bought a flat in my favorite place in the world – Barcelona, and I had it renovated and furnished, and then it was time to move on to other things in my life, but I caught myself popping into my favorite shops again and again, checking out new furniture, drooling over pretty textiles and dishware. And so I realized that beautiful interiors was a true passion of mine. At the time I took up a Master program in Digital Marketing, so I thought that starting a blog would be the perfect way to blend and explore both – my newly found passion for interiors and the new professional interest in online tools and media.
After a while, I realized that blogging alone was not enough for me. I was really eager to try and help other people, who share my love for mixing colours and design styles, but do not necessarily have the confidence (or time!) to pull off a redecorating project on their own, let alone design a space from scratch.
I also became part of the international home design community on IG, which has been a huge source of inspiration and knowledge. I'm a real advocate of very personal and bold interiors, where you mix old and new, small local designers with unique upcycled pieces. We all have a story to tell, and telling our story through our home is the most natural thing ever, isn't it?
As a designer, I'm very flexible. I'm a trained 3D visualizer, but if your budget is limited, we can work based on moodboards only. Whether you need help designing your new home from scratch or you are just looking for someone to guide you around local shops or to play your ideas off, I'm sure we can come to an understanding.  Don't hesitate to contact me.
olga@colouryourcasa.com
+34 651 32 39 13