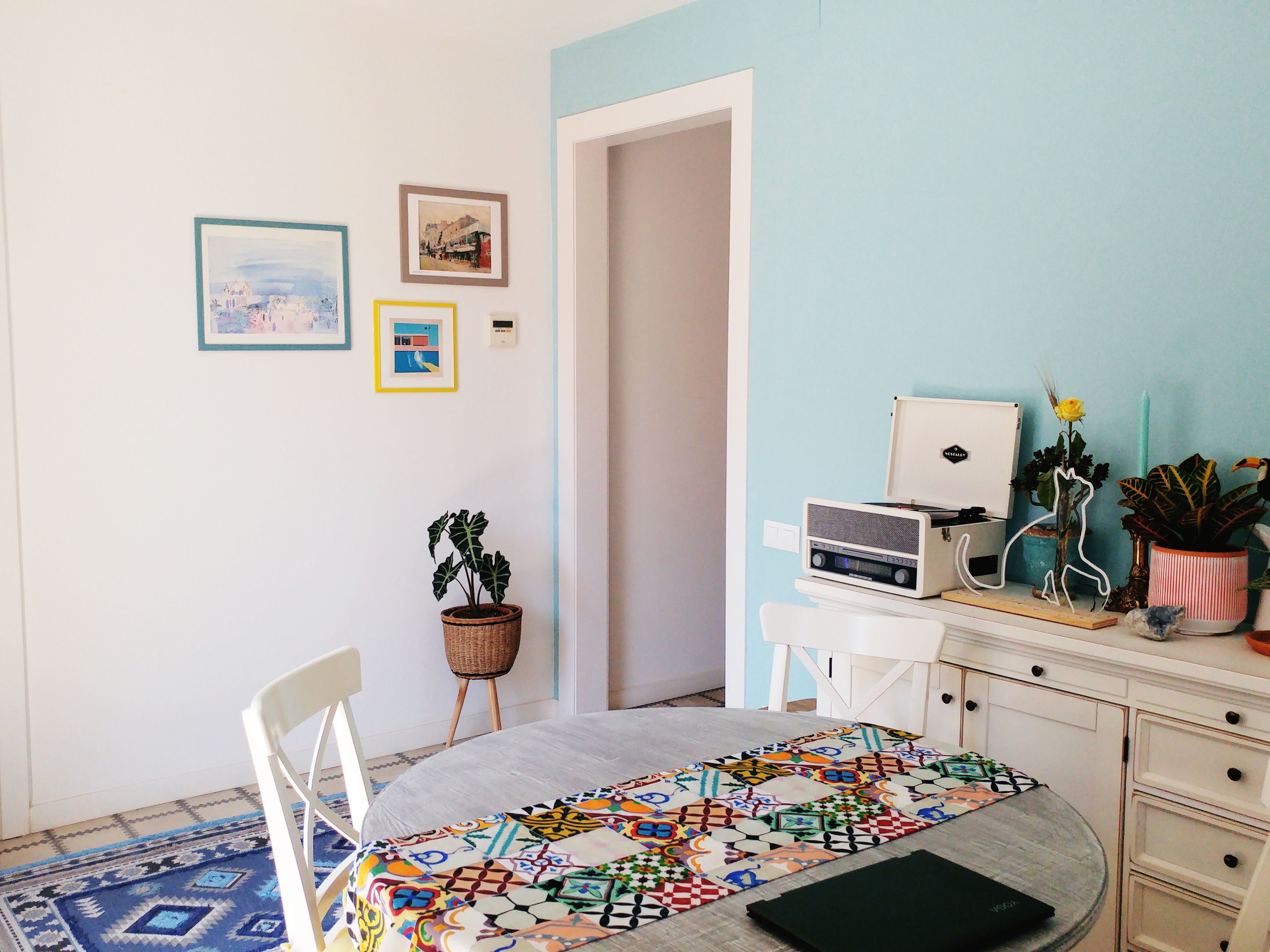 I decided to start this blog after my family bought a flat in my favorite place in the world – Barcelona, and I had it renovated and furnished, and then it was time to close the issue of furniture and homeware and move on to other things in my life, but I caught myself popping into my favorite shops again and again, checking out new furniture, drooling over pretty textiles and dishware. And so I realized that beautiful interiors was a true passion of mine. At the time I took up a Master program in Digital Marketing, and I thought that starting a blog would be the perfect way to blend and explore both – my newly found passion for interior items and the new professional interest in online tools and media.
First thing you need to know about this blog as such is that it will be centered around colour. Here you will never see an entirely greyish or brownish interior, let alone an all-white space, the thought alone makes me shiver. I love vivid colors, all of them! I don't even have a favorite one, aren't they all beautiful?! And a wide range of hues is something I need in my living spaces as much as in my outfits. Neon red or subtle lavender, cheerful orange or delicate mint – when they come in the right shape at the right time I embrace them all.
Being a happy resident of Barcelona, I will primarily focus on the nice items and designs available in local shops and their  online outlets, but as a digital citizen of the world, I will also try and bring to your attention the most interesting interior design content from elsewhere, whatever I find truly inspiring and worth sharing. As the proverb runs, my home is my castle. Well, I believe that even a tiny castle can and should be heart-warming, cozy, pretty and colourful.