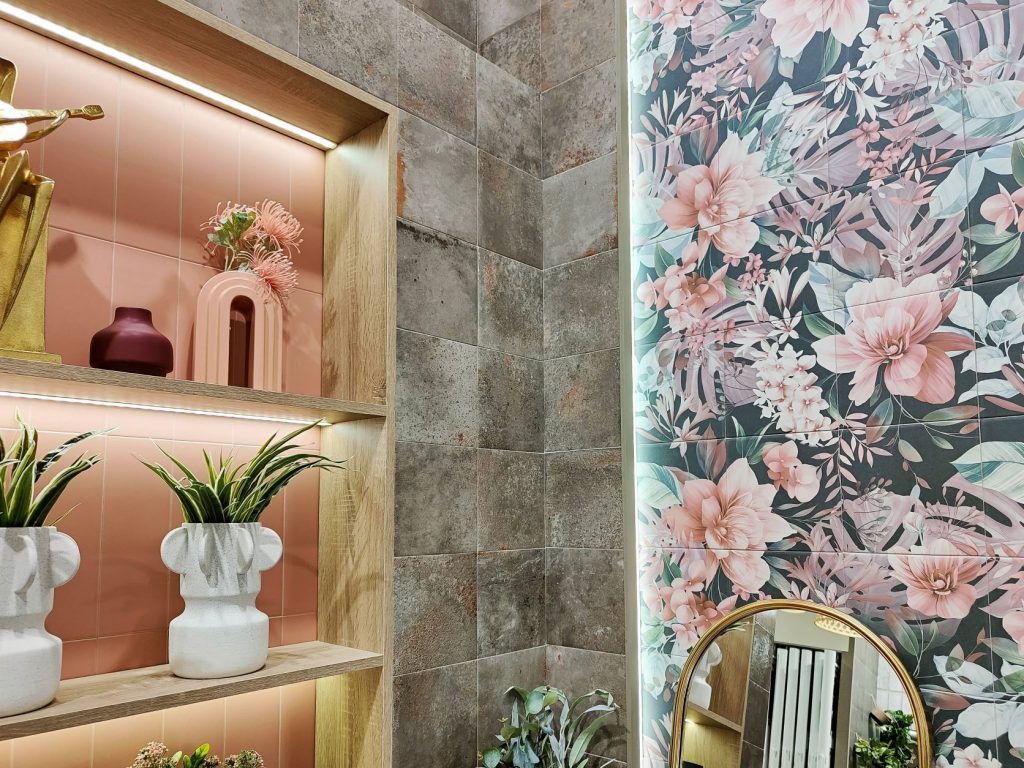 It has been three very turbulent years since I first visited CEVISAMA, the leading Spanish trade show for ceramic tiles and bathroom furniture. The economic recession is palpable, and even though CEVISAMA 2023 turned out to be a moderate success, with numbers of visitors only 20% down from 2020, and a notable presence of international customers, the industry is clearly struggling. The absence of several important regulars and a reduced total floor space didn't go unnoticed, and pleas for government aid were voiced by all high-profile industry speakers.
For me as a designer, the most exciting part was seeing new trends. Three years is a long time, and rest assured that trends have changed, especially when it comes to tiles.
Calming neutrals reinvented in creative ways
In stressful times, many people find comfort in neutral colours and reconnecting with nature, if not shielding and isolating yourself from everything and everyone outside. Think about the "urban cave" style, which was so prominent at last year's Casa Decor. Tiles imitating wood, marble and other natural stones and imperfect – non-manmade textures in greyge-ish tones are definitely IN. Vibrant and cheerful colours are definitely OUT (although it doesn't mean you won't find any in the market). But I really miss that explosion of colour I remember seeing in 2020.
However, neutrals don't necessarily mean boring. Mixing patterns, textures, styles and dimensions has definitely got out of control! Not all of those mixes actually work if you ask me (just like Batman v Superman was a complete abomination, am I right?!), but some of them are really fun, and I can't wait to use them in my future design projects.
My pick of fun neutrals includes products from Spanish tile manufacturers Harmony Inspire, Arcana, Ceracasa, El Molino, Codicer95 and Realonda.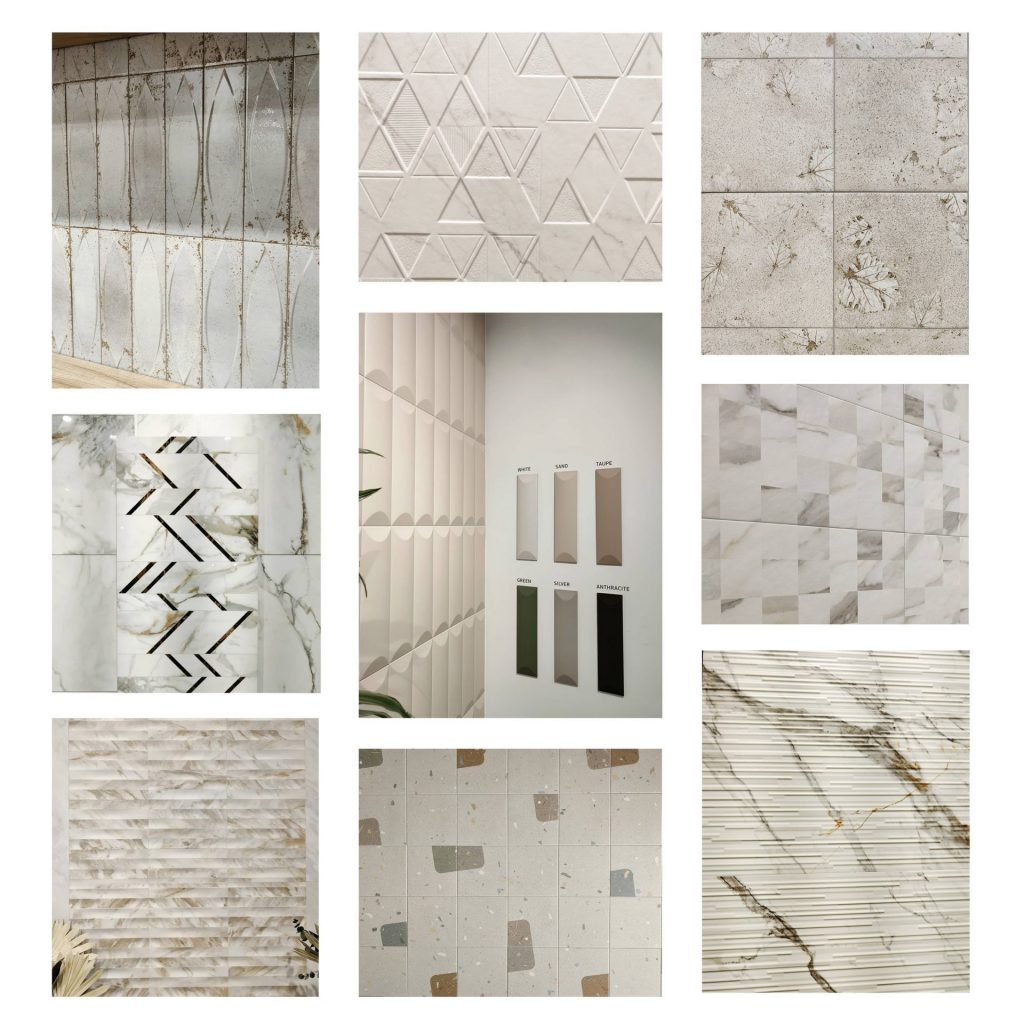 Terrazzo
Luckily, tile makers haven't completely forgotten about us, color lovers. One exception from the neurals trend is terrazzo. It's fun and versatile and comes in all sizes and shades. Terrazzo is hot and personally, I love this playfulness it brings along! We all could use some these days, right?
I wanted to show you some bold styles from Cerámica Da Vinci, one of the most interesting Spanish tile manufacturers. But more low-key or in other words, low-contrast styles are available too, in a variety of colours from greige to blue-greens.
The collage features terrazzo designes from Keros, Cerámica Da Vinci, and Kodicer95.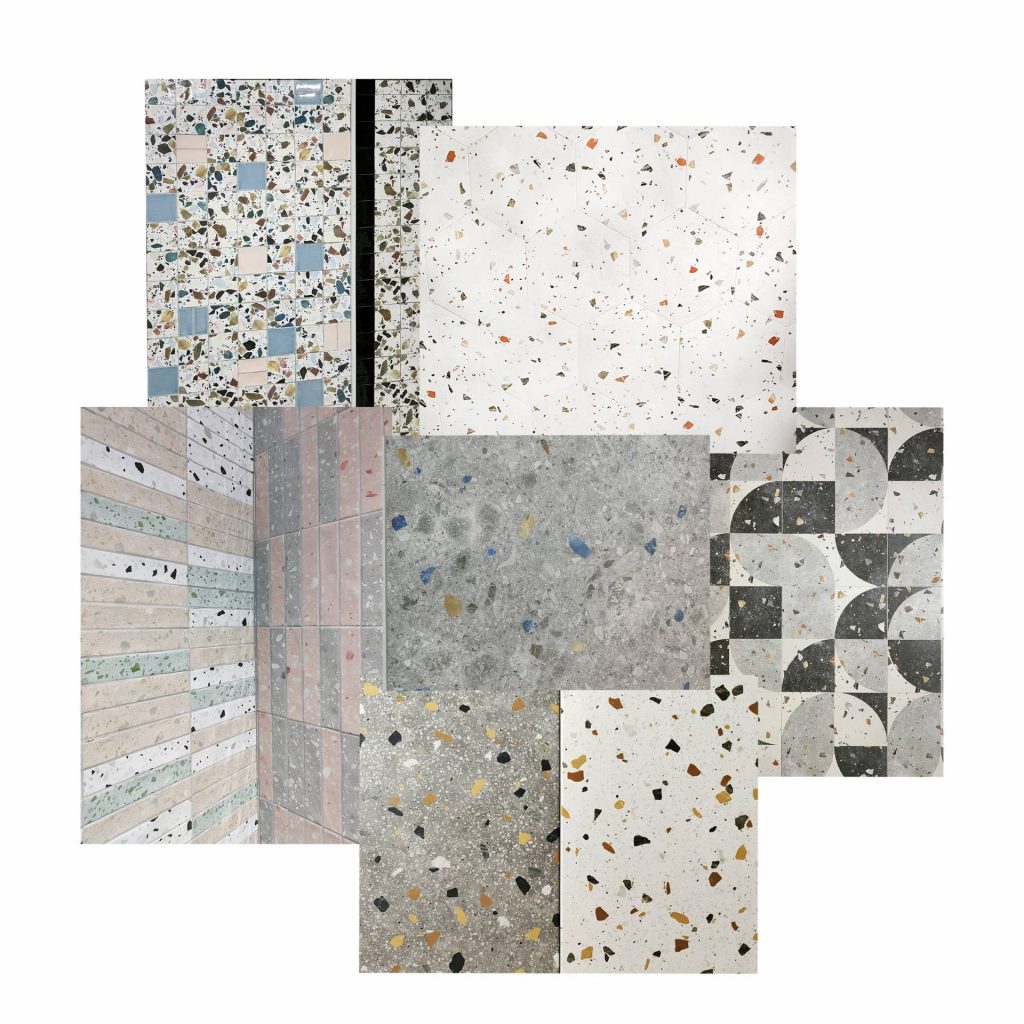 It's bloom time!
I was also surprised to find so many florals at CEVISAMA 2023! My guess is that seeing how floral designs are still on the rise in wallpaper and fabrics, tile makers decided they don't want to miss out on this trend either! Featured here are Nanda Tiles' 'Giardino' series, HDC's large format 60 × 120cm 'Fantasy' collection and designs by Decocer, Mainzu and APE Groupo.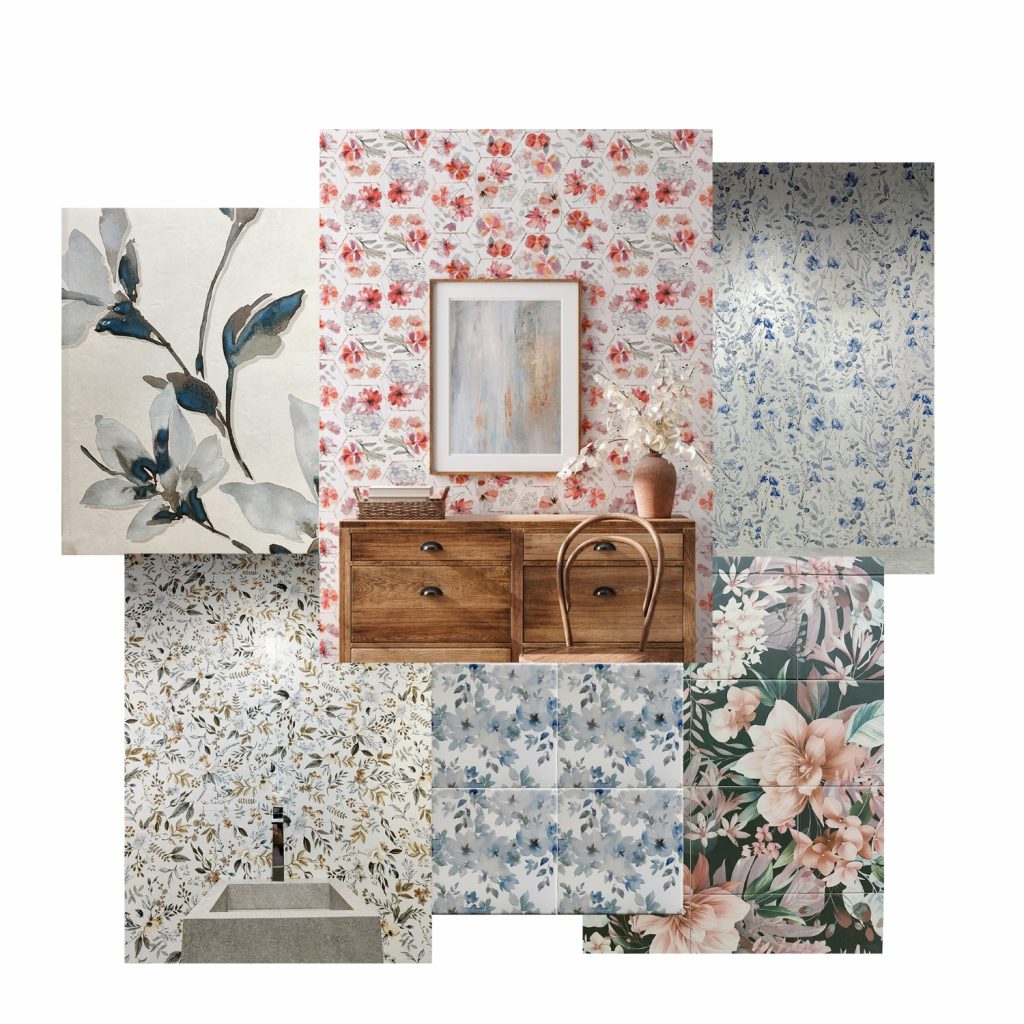 Blue-green
Outside the florals and the terrazzo, the only two vivid colours that challenge the reign of the greige neutrals are green and blue. They can be glossy and matt, rectangular, hexagonal or square, marble or glazed! I spotted so many blue and green tiles at CEVISAMA 2023, that it is definitely a trend.
The collage below features products from: Cerlat, Asia Pacific Ceramic, Mykonos, Codicer95, Alttoglass, and Cerámica Da Vinci.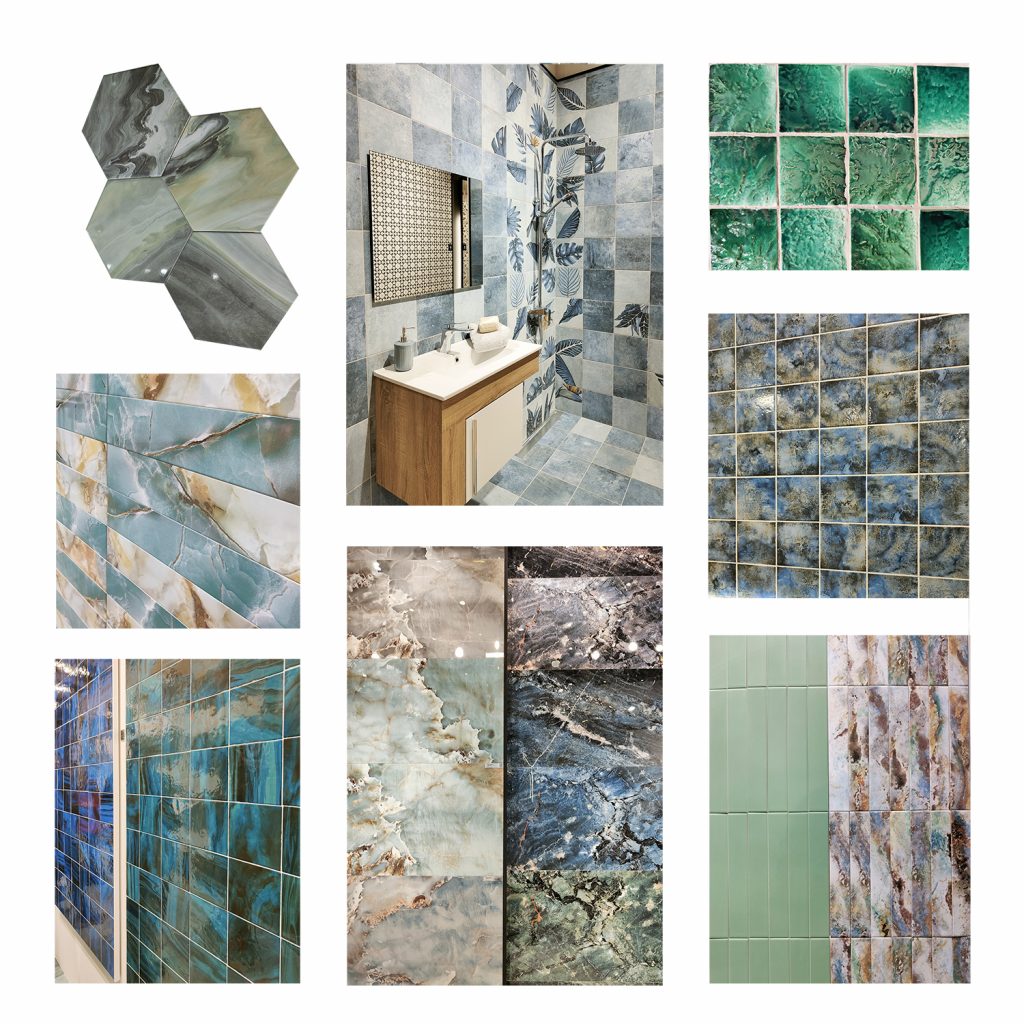 In conclusion, a few more pics from CEVISAMA 2023
This post is dedicated mostly to tiles, but just to give you a better idea about CEVISAMA, here are a few non-tile-related pics. I really hope you find this content useful. And don't hesitate to reach out to me if you're based in Spain and need a local interior designer!