Lately the piece of furniture which has been on my mind a lot is bead-head. If you take a look at my bedroom here, you will see I don't have one. When I was decorating my place I actually thought I didn't need one. Although, funny story, IKEA first sold me a bed head when I asked for a bed. The IKEA guy made a mistake an put a "cabecero" instead of "cama" on my order, and I wasn't expecting such absentmindedness from him and didn't check the order twice. So they delivered the whole purchase to me, I leave my builders to assemble the bed, then come back and we have the following conversation:
"Olga, there seems to be a problem with the bed."
– What is it?
"Well…the bed is missing. We put together the bed-head…"
– WHAT??? I didn't buy any bed-head!!
So the next day I had to go back to IKEA, they agreed that this one was on them, so they didn't make me pay for the delivery twice.  They brought me the bed and retrieved the bed-head. And I was convinced I didn't need one in my room until I met the lovely Gabriella from Lusitania Deco, where I bought a sideboard and  a console table for the small bedroom, and when she saw my bedroom pics she instantly said I needed a headboard and it was a revelation, because I knew she was right, suddenly I saw it too. So I dove into Pinterest looking for inspiration and ideas. And today I bring to you my findings.
Upholstered Bed-head: A Timeless Classic
Classic deep-buttoned upholstered bed-heads never grow old.
Over-sized upholstered bed-head is the main protagonist of this room alongside the lamp and the striped ceiling, spotted here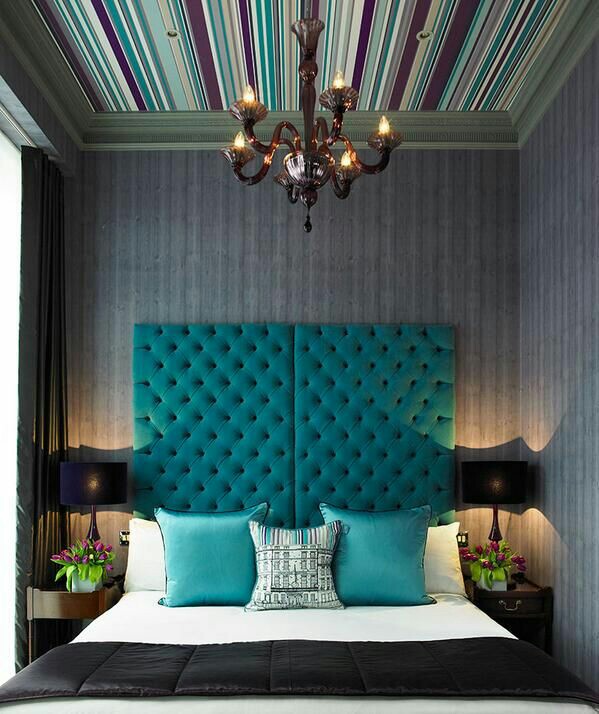 This rich forest green velvet bed-head looks so classy (via Homes to love)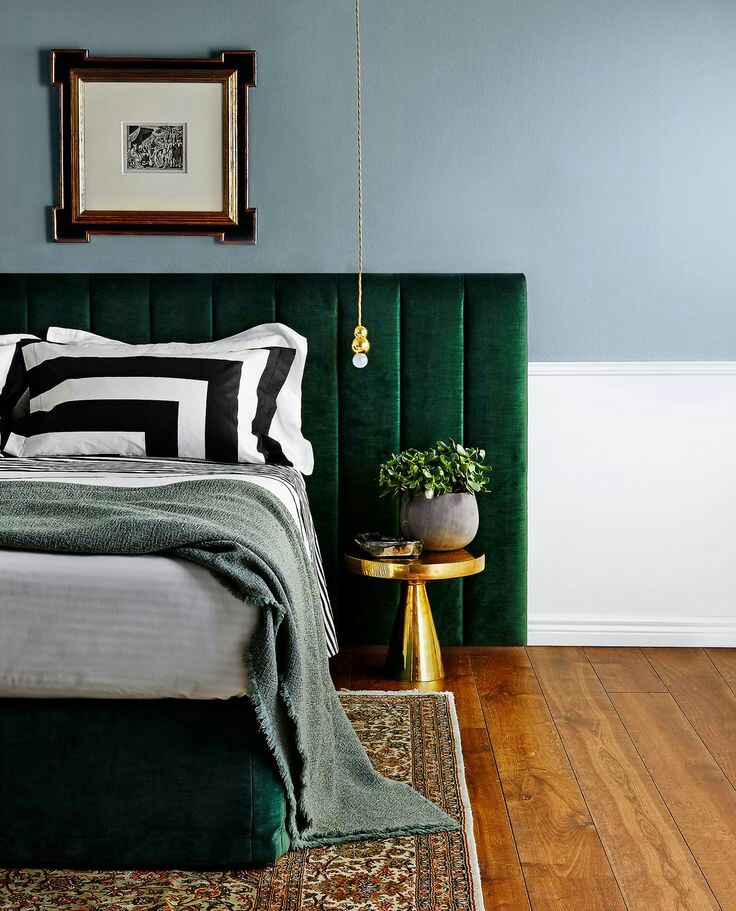 And another example of how a tufted headboard can lift the room for a more elegant look. And guess what, this one was a DIY project! Find the tutorial on Place of My Taste.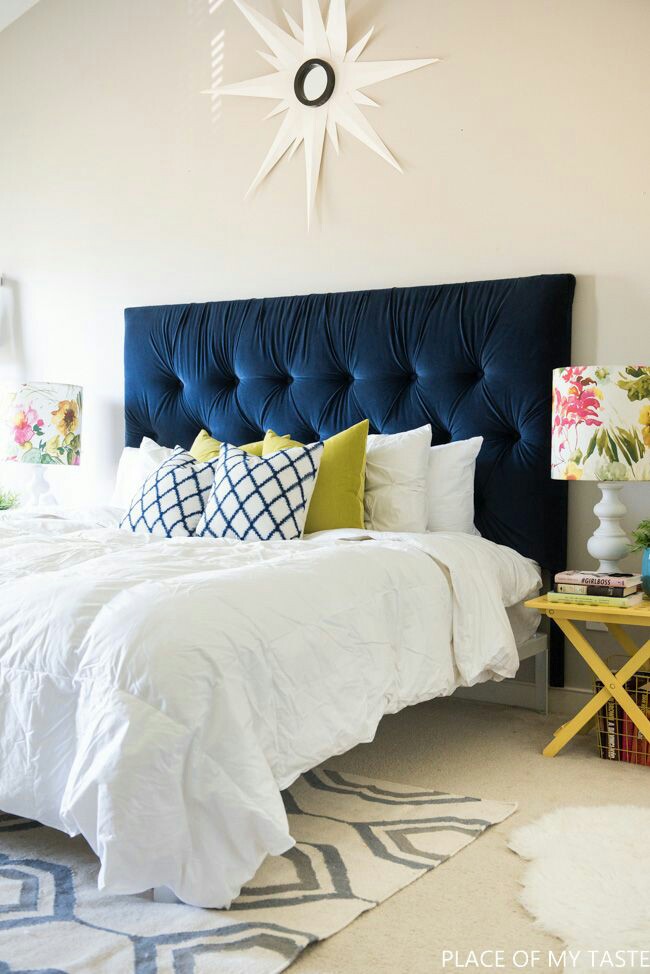 Beautiful turquoise and white geometry brings pattern and playfulness into the space centered around this two hues (via House of Turquoise).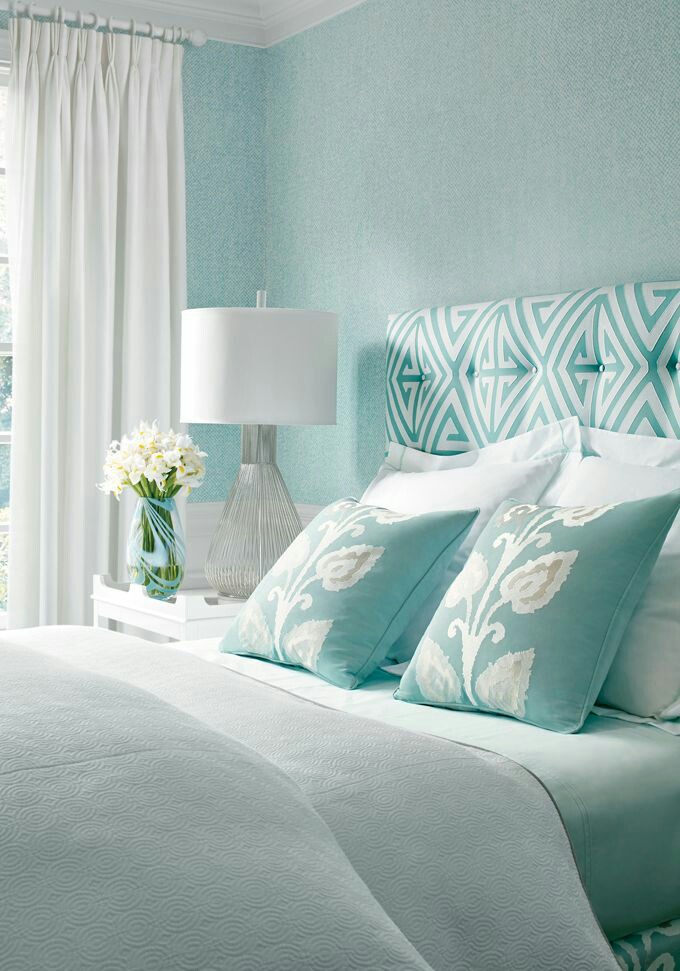 And a different take on graphic patterns. You can actually buy this reddish pink beauty if you live in Spain. It's from Rue Vintage 74, upscale home decor store based in Madrid.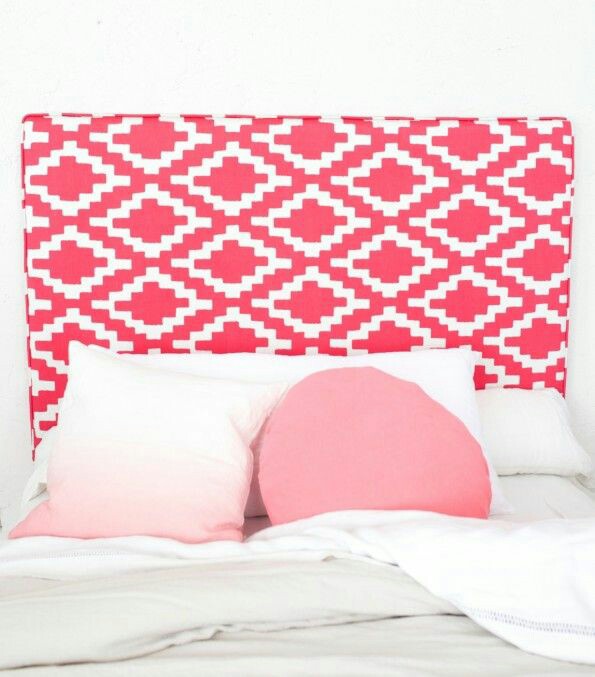 The Sheer Beauty of Rustic Wood
This DIY plywood headboard pulls together the whole space. I'm absolutely smitten by this bohemian bedroom (via In honor of design)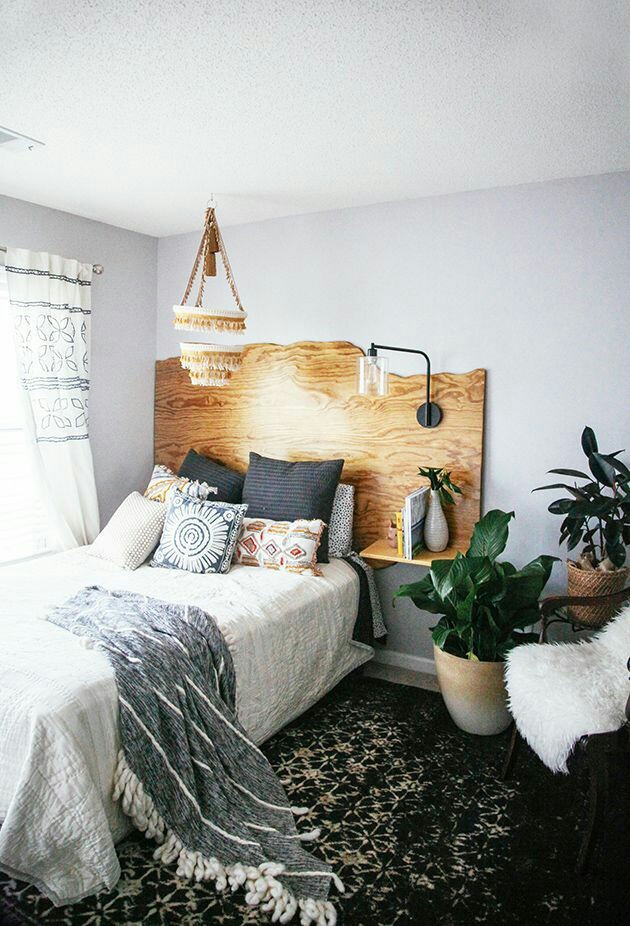 A different take on bohemian style: a headboard playing with 50 shades of blue-gray and bed sheets of the same colours via Bustle.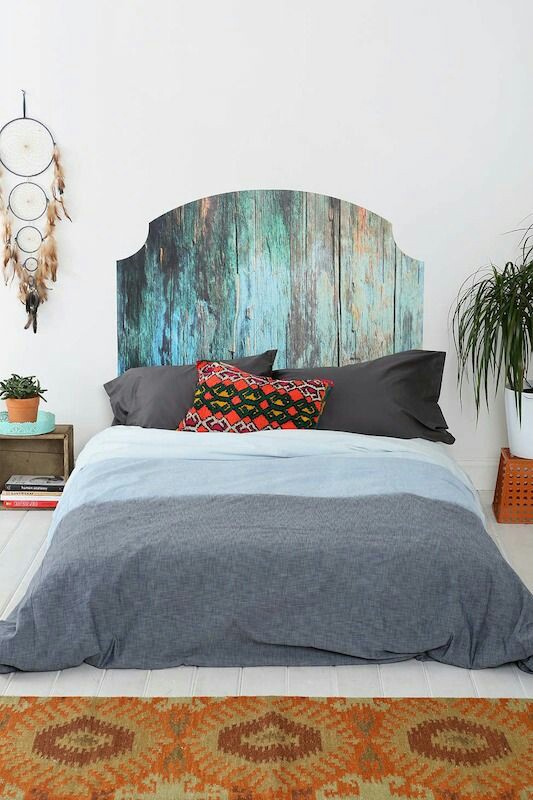 Recycling can go hand in hand with being creative. Wooden doors with paint finish used as a bed-head? Great idea for what looks like a boys' room, right? Via Inspiring Decoration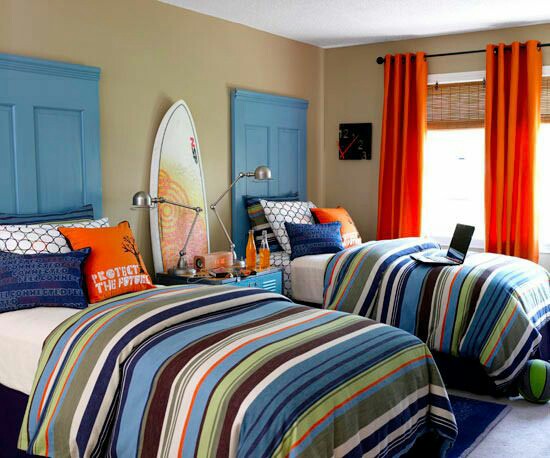 Now this is the opposite, a pinkish interior, which is very girly, but also very tasteful and elegant. Love the different shades of brighter pink in the rug and headboard. Via Lauren Conrad.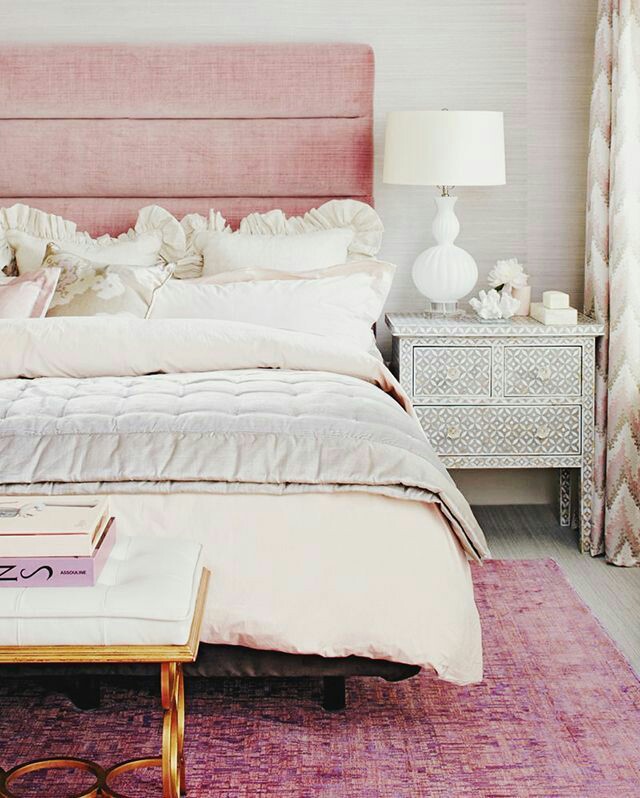 Geometry is a strong trend which is here to stay. The geometrical pattern looks very refreshing on a headboard. (Via Bustle).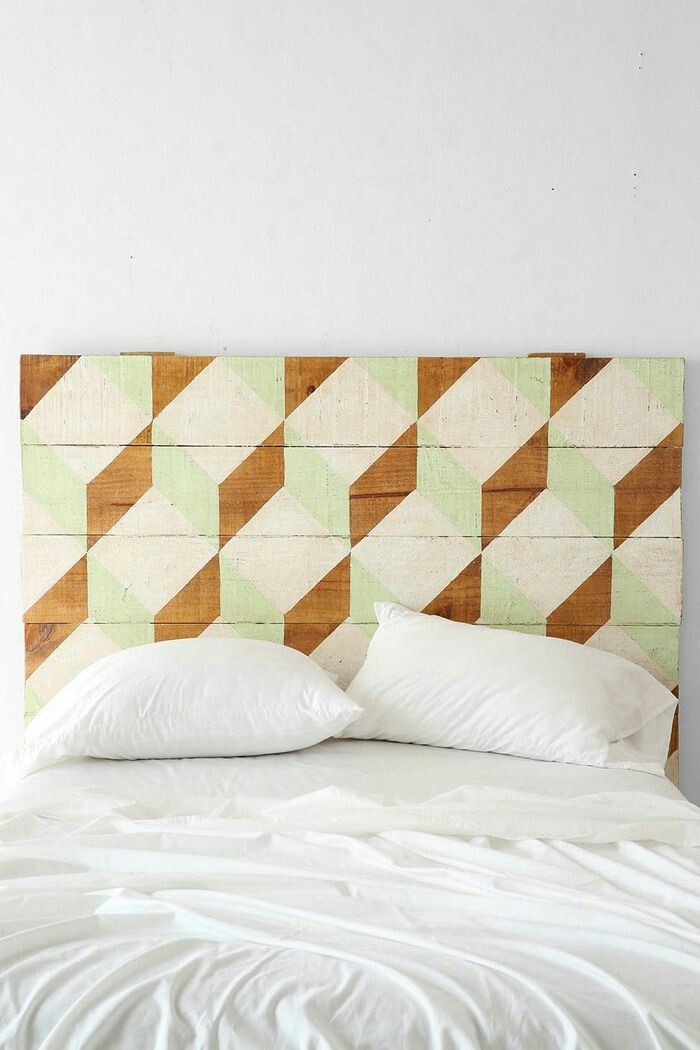 Paint Your Old Metal Bed
Don't get me wrong, I don't hate metal beds, some traditional styles look really cool, and I mean it. But when painted in a bright colour, such bed becomes a star!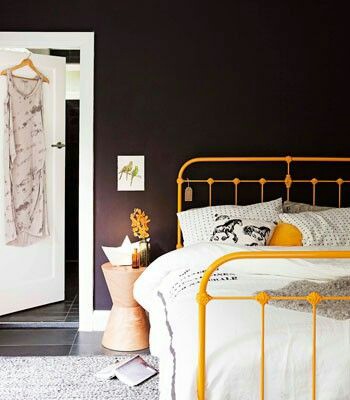 (Via Pine Tree Home)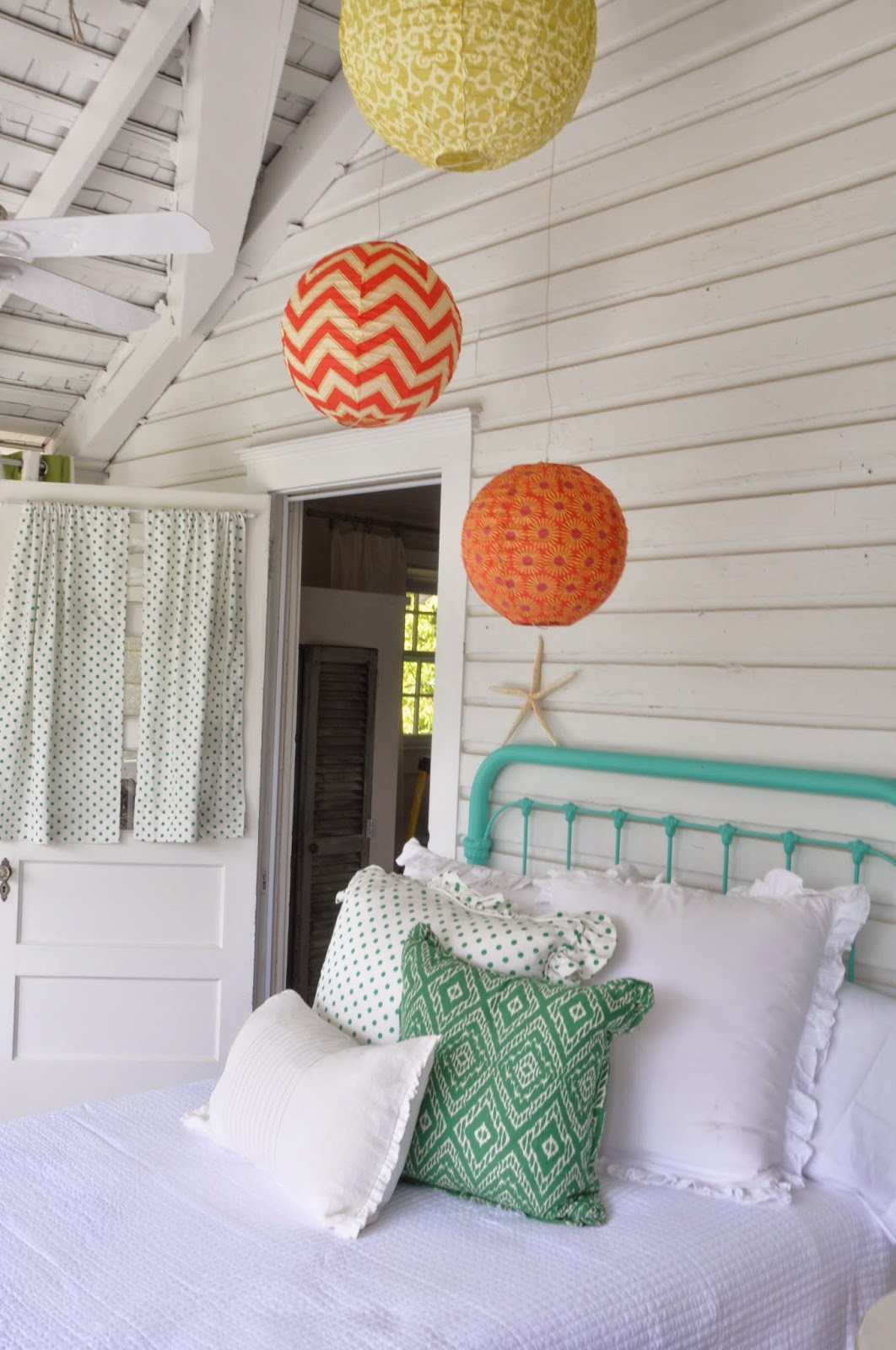 (Via Jane Coslick)
You can use pretty much any materials to create a statement bed-head.
These yellow ceiling foam tiles look cheerful and very original (via Sometimes on a Tuesday)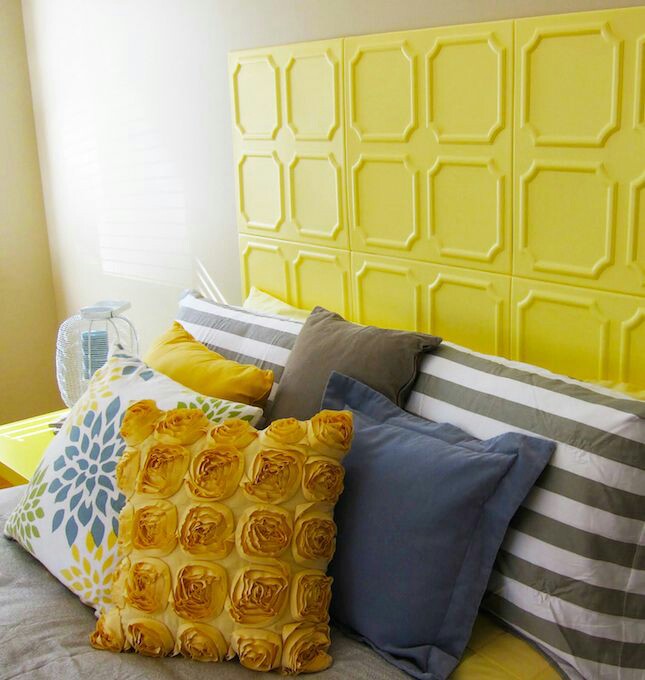 Fireplace mantle turned into a headboard, find the DIY tutorial on Vintage Revivals.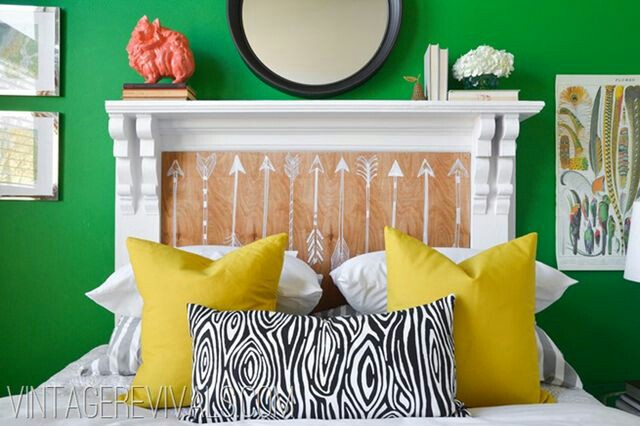 Graphic and vibrant decals are a great solution if you rent and are not allowed to paint or leave holes in the wall. Love how great it works with punchy and colourful accessories.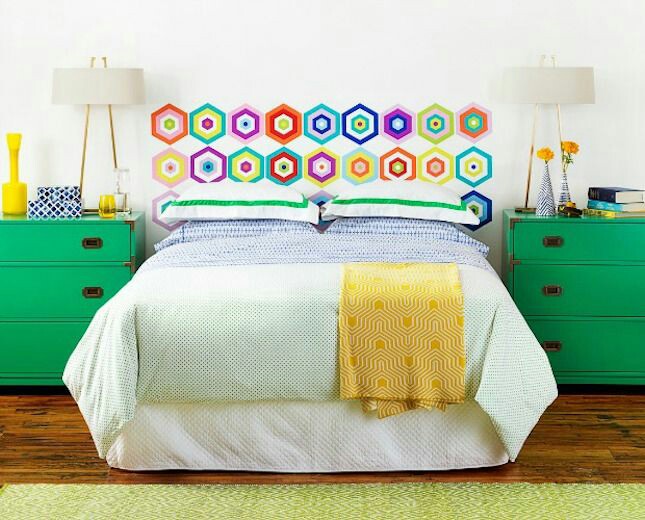 Asian style carved wood headboards are one of my favorites. They lift up the room, and are perfect to create an eclectic space.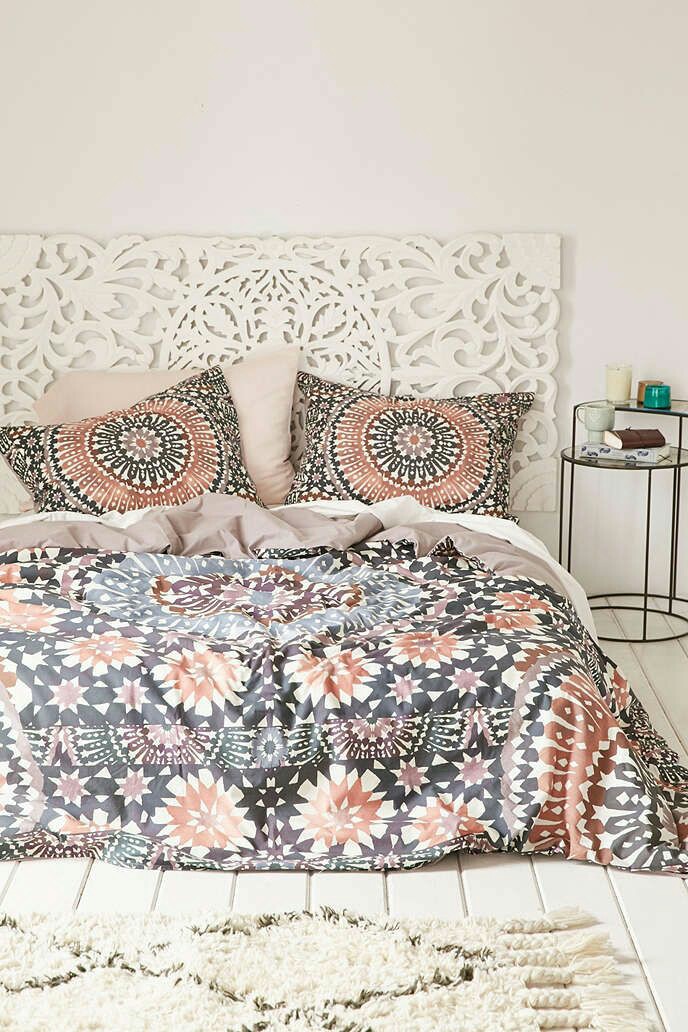 For a more close-no-nature feel go for a bambu bedhead – an Asian take on the Natural Green tendency.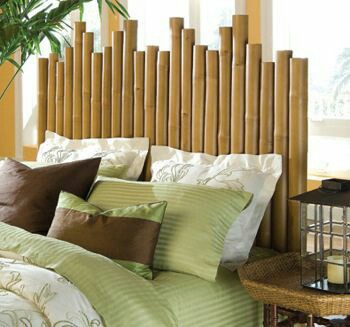 This rope design project is so cool! And you can play will colours and geometry, and it looks like even a newbie to DIY could do, right?! Via Homes