"A reader lives a thousand lives before he dies, said Jojen. The man who never reads lives only one." – George R.R. Martin, A Dance with Dragons. I can't but agree with the murderous author of A Game of Thrones. And as with carpets, my Soviet background demands that a good house is one with a big library. My grandparents, for example, had bookshelves all around their flat. Digital technologies are rapidly overtaking the world, but I believe that paper books are really worth holding on to. So I say, big library for every home, and today I bring to your attention some very inspiring and attractive designs showcasing books. 
This one is actually housed in Eixample, Barcelona.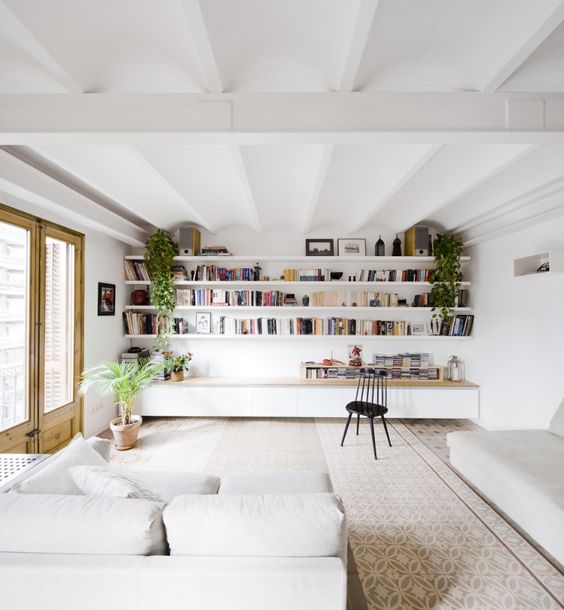 The highlight of this contemporary classic style living room is a floor-to-ceiling bookcase in navy. The ladder is a great detail, which makes it feel like a real library.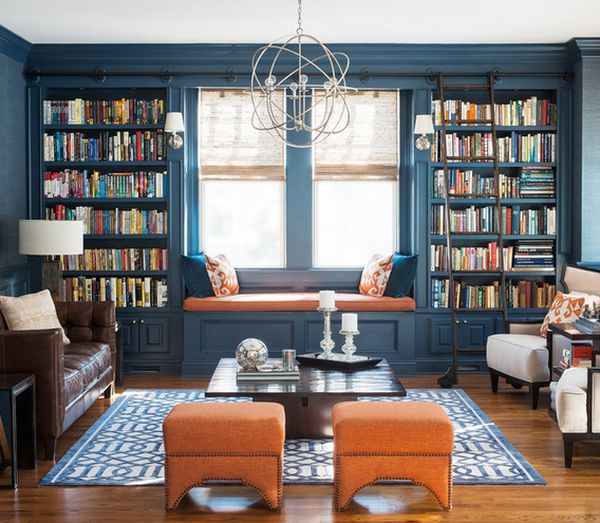 This built-in bookshelf underneath a window looks very neat and is a great option for room of any size. Spotted here.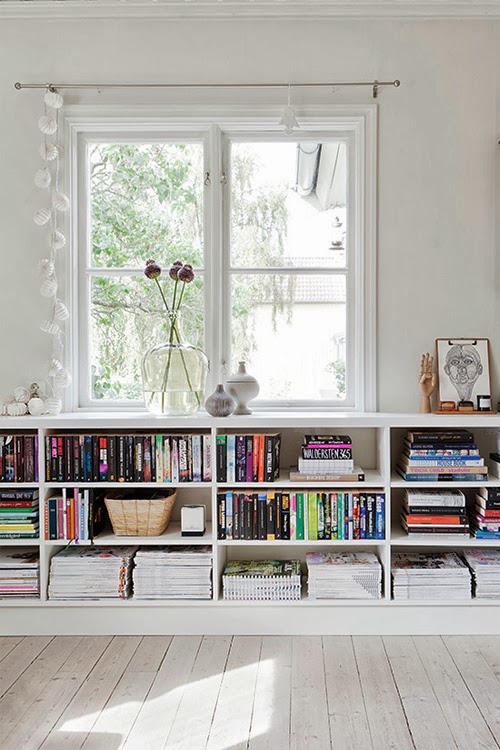 This image was what inspired me to build tailored bookshelves around the window in my living room. It looks cozy, comfy and colourful – a perfect combination for me.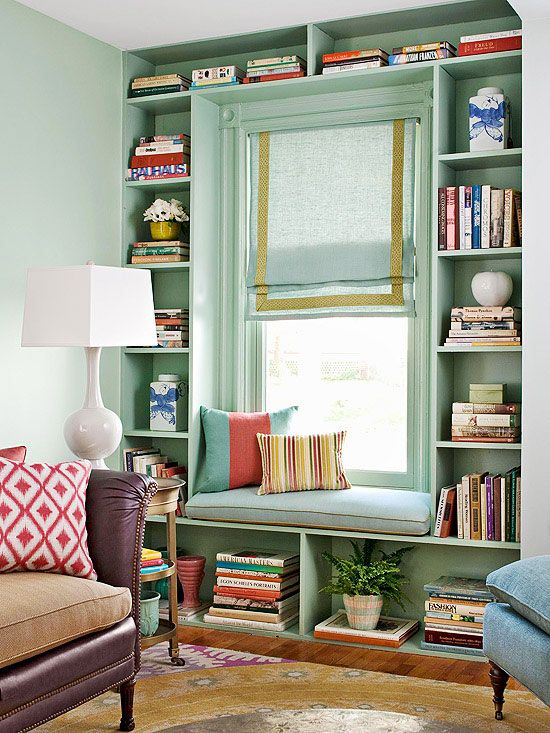 And this is  mine. It still looks kind of empty, and is really begging for some sort of shades, but every time I go to Moscow I try to bring back a few of my favorite books.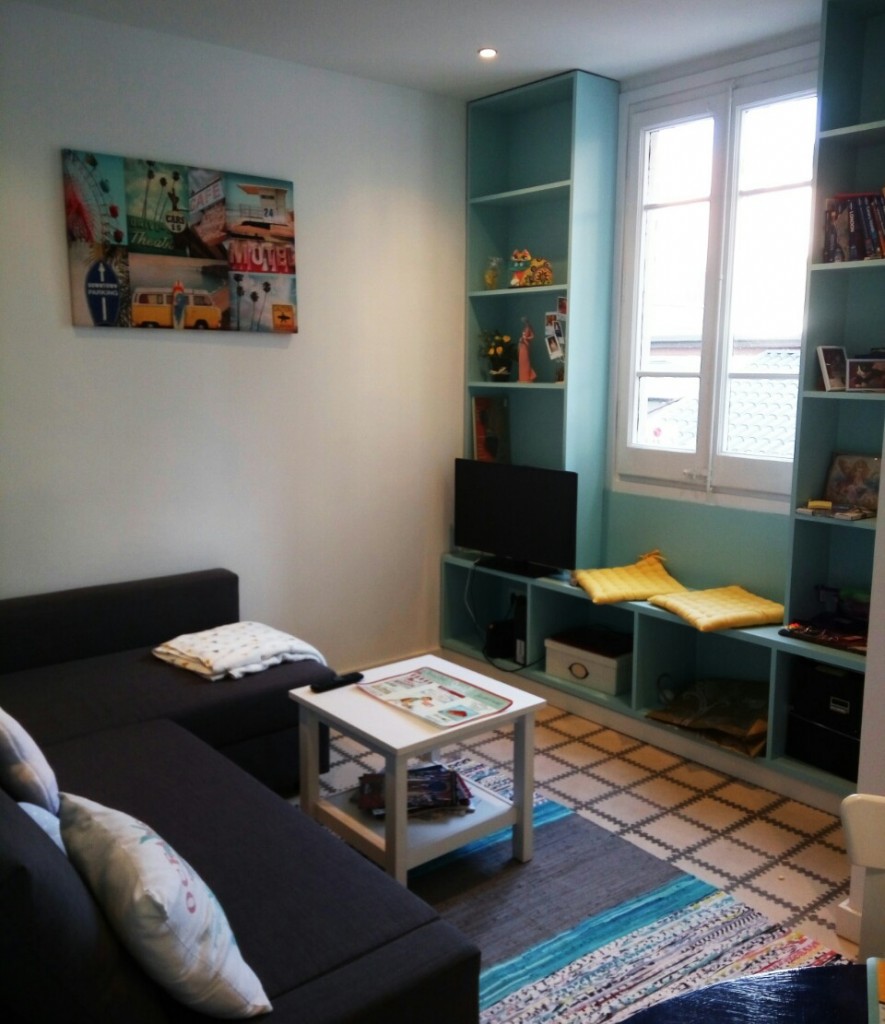 Eclectic nook with a black bookcase in a luxurious apartment in Madrid.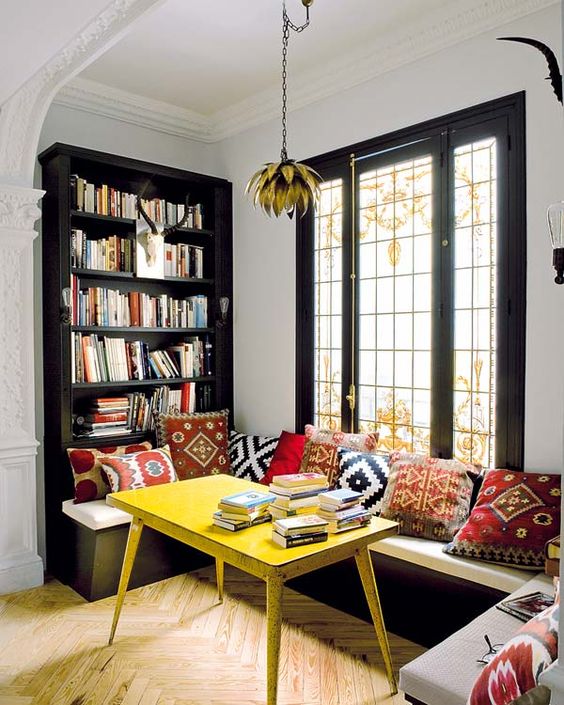 A lovely wall-to-wall desk and bookshelves in the home of food stylist Claire Stubb. I´d probably play with colour, imagine the chair and sofa were red or emerald green, for instance…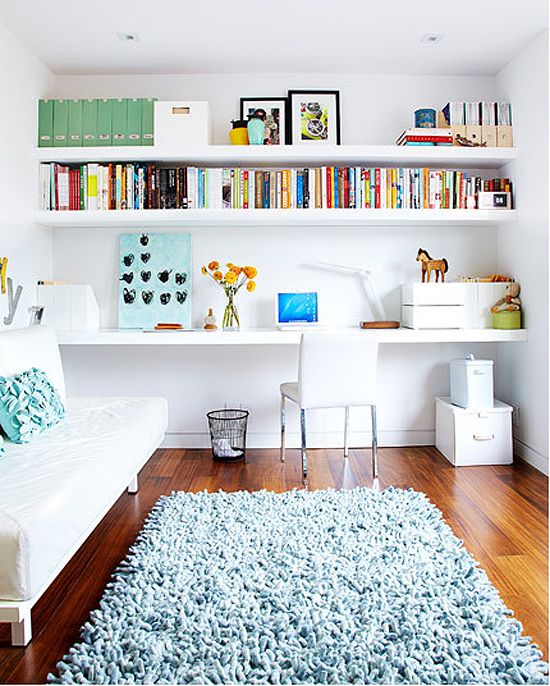 Speaking of red, how do you like this this raging red library? So classy!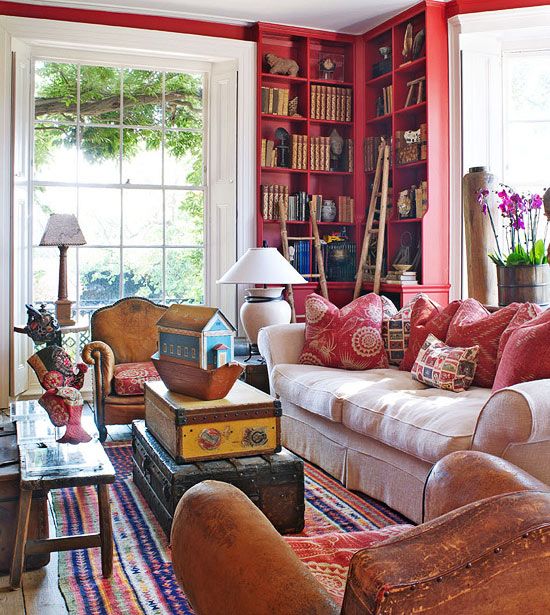 Bold colours really rock! This bright blue library is what makes the biggest statement in this living room.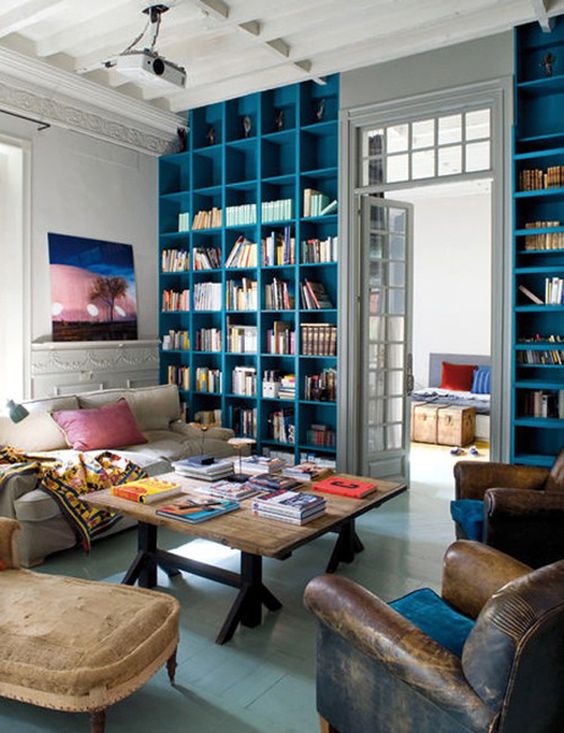 Then if this is too bold for you, there's always a classic combination of black and white – low-key, but so contemporary looking, such as this home library spotted here.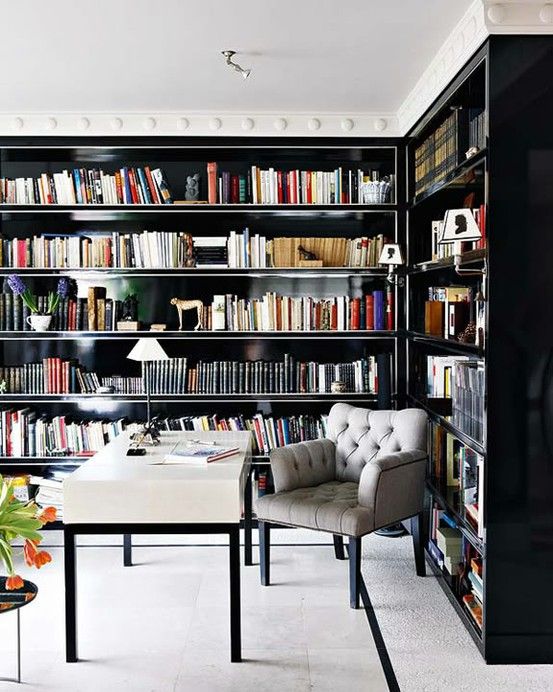 And here's another beautiful example of a home library with a window seat. Seriously, I just love this concept, it's a match made in heaven.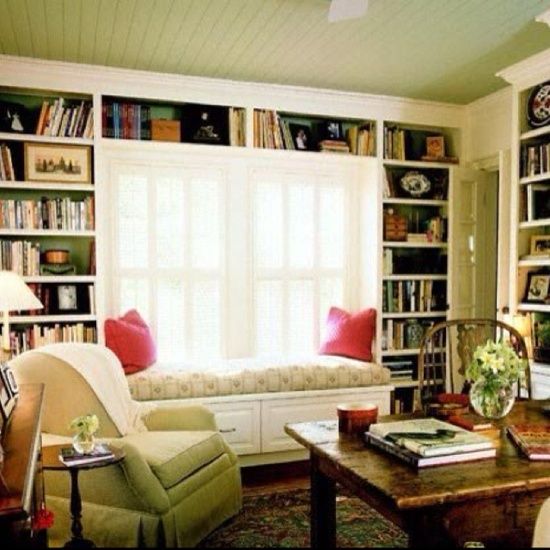 Wall-to-wall bookshelves can also be incorporated into a bedroom, what a great storage solution!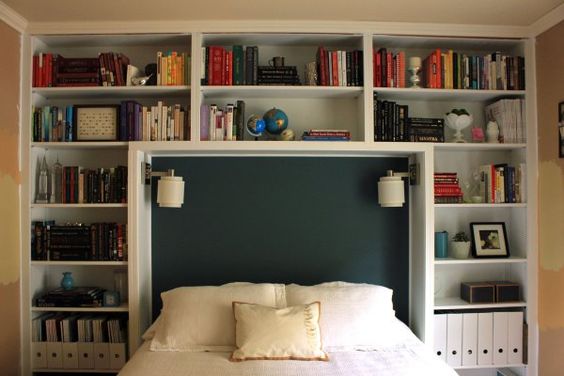 And the owner of this bedroom must be a real bookworm! I like this person already! 😀