Here comes my biweekly selection of  ongoing sales and special offers in Spanish online stores. Free shipping in Maisons du Monde, 20% off everything in Textura Interiors, Spring Black Friday in Olhom, king-size beds for under 300€, geometric patterned rugs and beautiful exotic home accessories from Westwing.
This time the list is shorter than usual, but I simply wasn't very impressed with what I found, so I only limited to the offers that really stood out for me.  I'm already so looking forward to the summer sales…I'm planning to finish furnishing my place, so I have great hopes for July…however, I still need the actual plan, or, in other words, the concept for my two remaining rooms. Both are tiny, so a post on small bedroom design is definitely coming anytime soon, but first I need to get lost on Pinterest at least for a few hours. But going back to today's topic…
Free shipping in Maisons du Monde
My favorite French chain has free shipping on all decoration items until May 31st, minimal purchase is 20€. This means everything except furniture, including big items such as rugs, room dividers or stools, along with a wide range of beautiful dishware and textiles. Personally, I've already taken advantage of this offer and bought some beautiful plates and a gratin dish from Capri collection using a gift card my friend gave me for birthday. Best B-day gift ever! Although, the dish was broken during transportation, so I'm now waiting for refund or something. Bummer!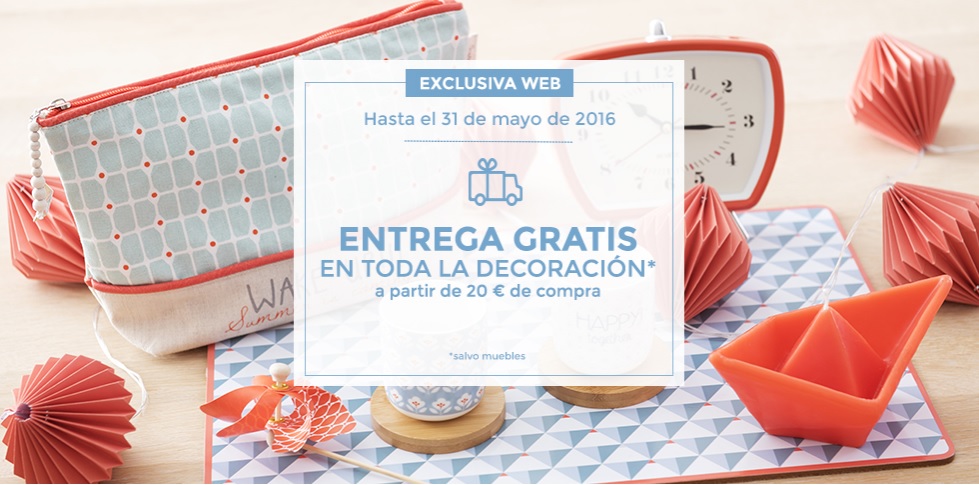 20% off everything and recycle campaign in Textura Interiors
This week-end, May 26-29th, the local home textile chain is offering 20% discount in its physical stores and online. Use SPRING20 discount code online or find the nearest store here. Personally, I'm a big fan of their beach collection. There's a great selection of towels and little bags to keep your bikini, flip-flops and other belongings.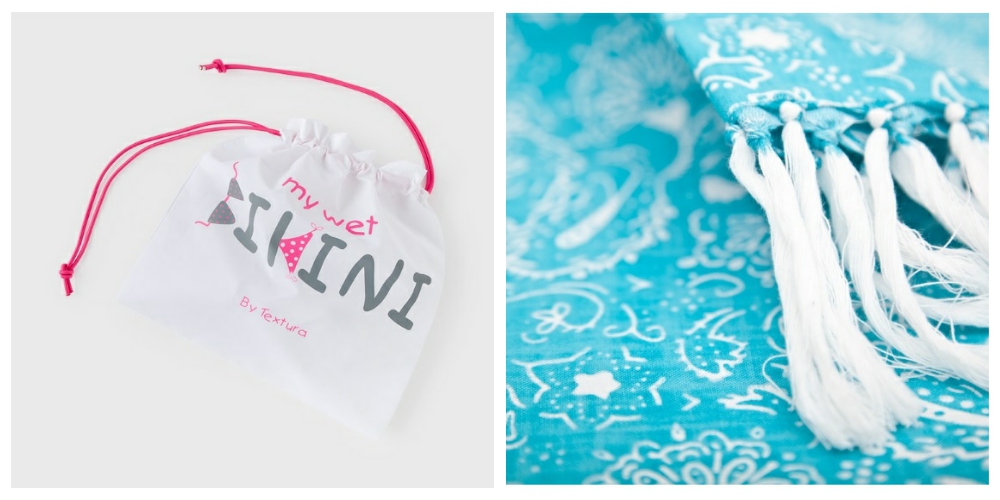 Also, Textura is currently having a recycling campaign: if you bring your old home textiles (such as, bed sheets, towels, or table cloths) to a Textura store and place them in a special container, you can get a cheque worth up to  15€. You've got until the end of this week. Find more details here.
Spring Black Friday in Olhom
Olhom online store is offering a 20% discount on everything until May 31st. My favorites from the collections on sale are Granada-inspired Arabian style accessories, including a variety of lamps, candle-holders, trays and boxes and a vintage beach house collection.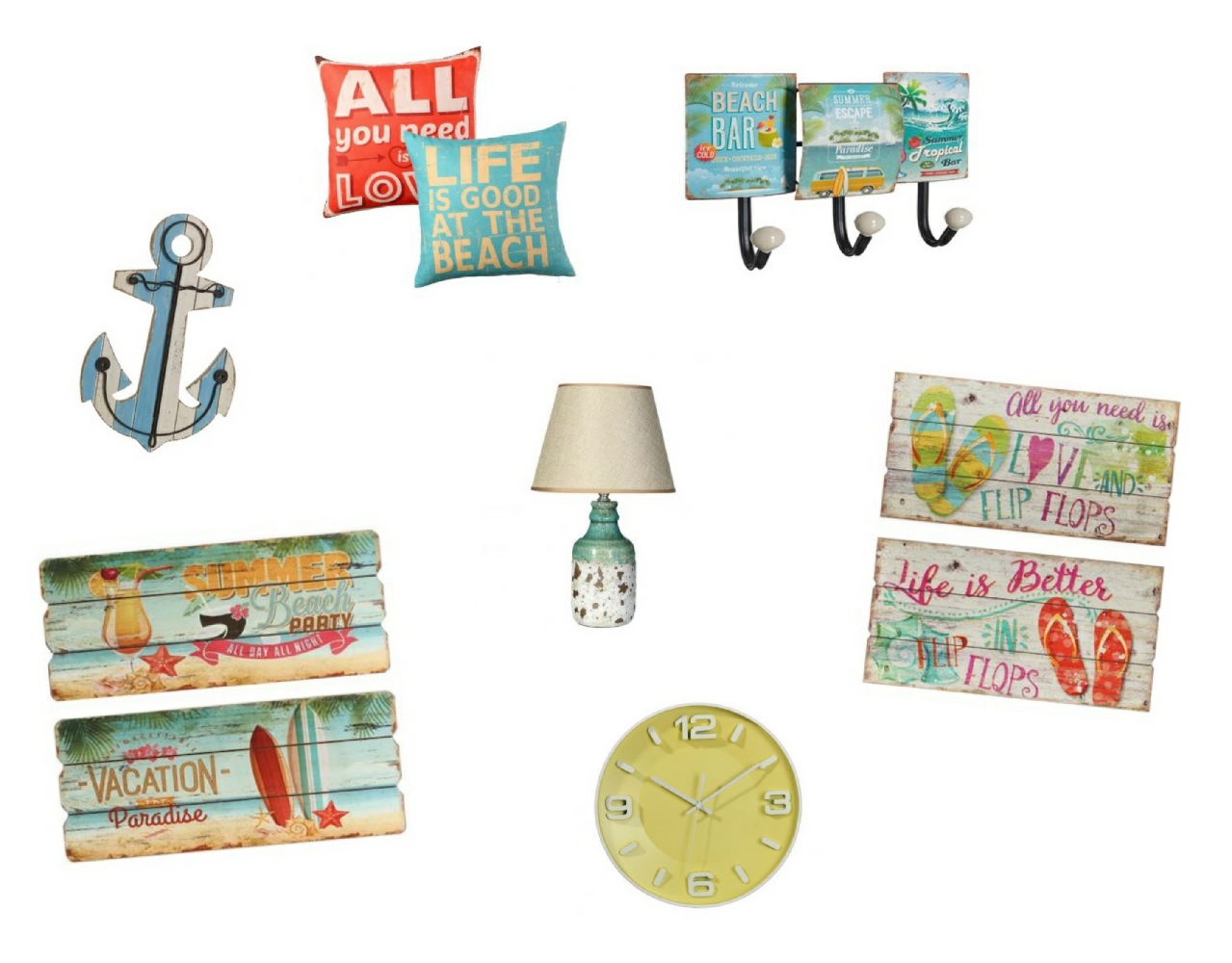 King-size beds in Banak
Now this deal is not to be missed if you're looking for a king-size bed – 180*200 cm. Banak Importa is selling big beds off with discounts reaching 75%. The one from the picture below is worth 286€. Find more beds in Banak's outlet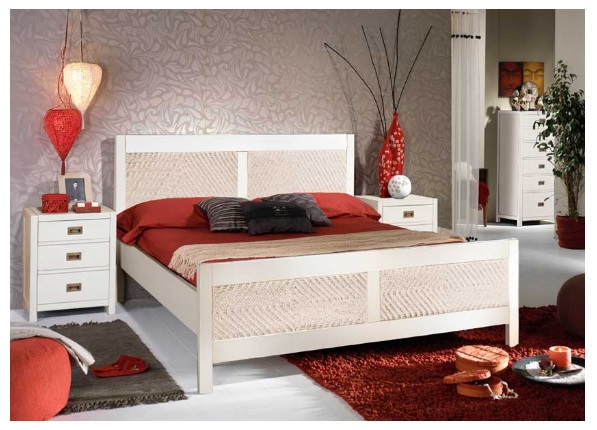 Rugs and 1000 and 1 night accessories in Westwing
Westwing is offering a huge selection of geometry patterned rugs. Hurry up though, this deal is up until Sunday, May 29th.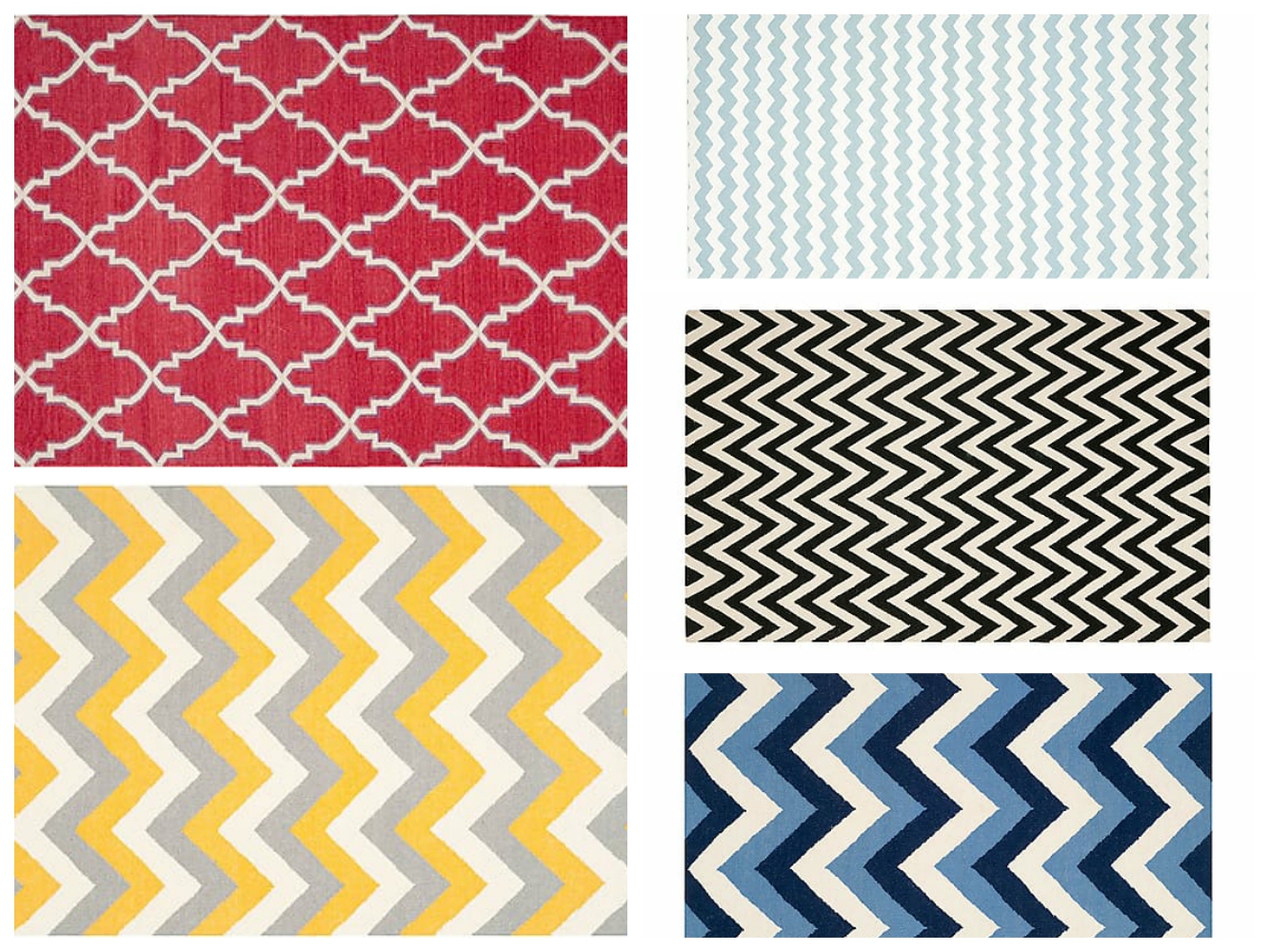 My other pick from Westwing today is the exotic collection inspired by the Stories from the Thousand and One Nights. So many beautiful items, and the prices are very attractive! And again, this one is until Sunday. To view the deals on Westwing you need to register first. Use this link to register, and get a 10€ discount on your first purchase.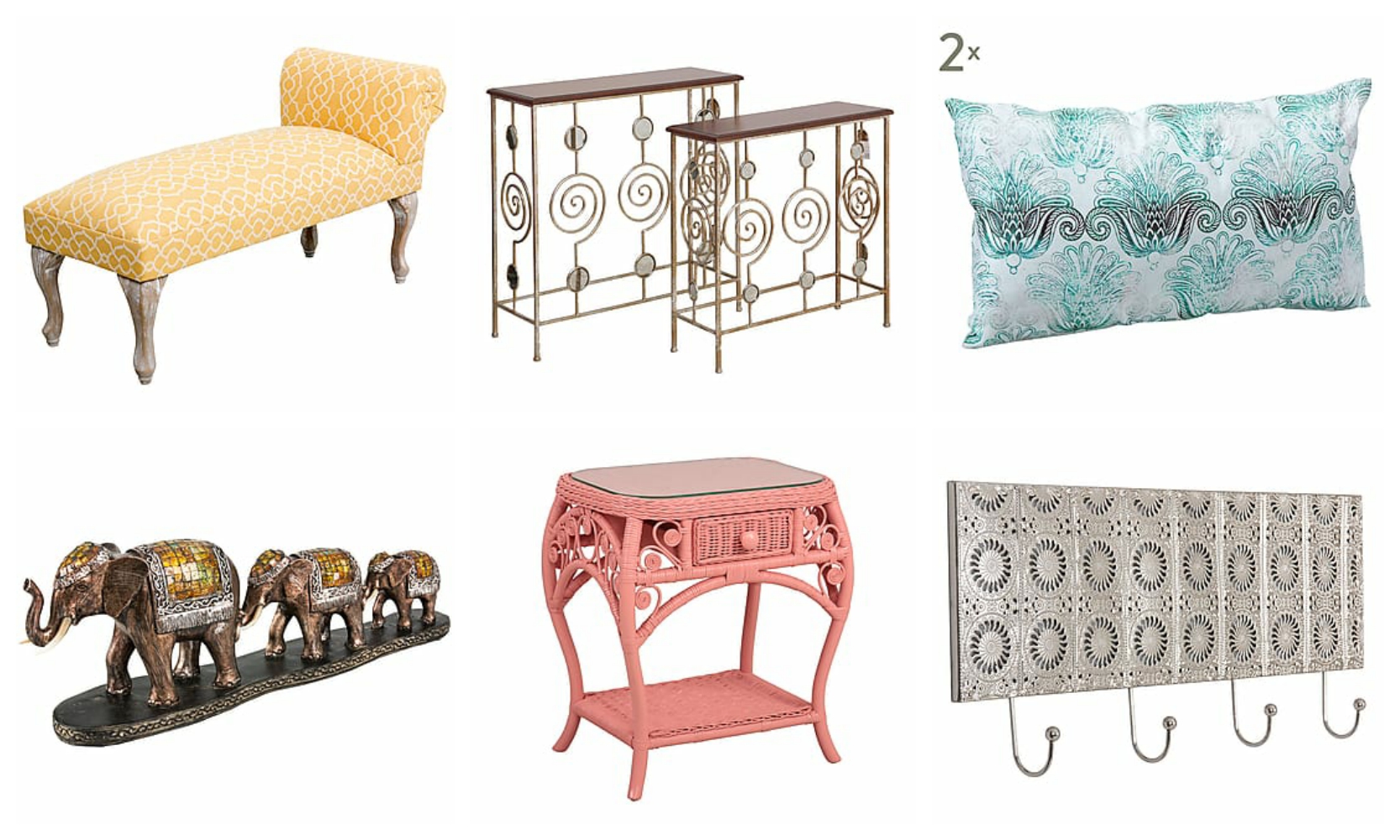 If you want to find more shopping tips and my advice on Spanish and international furniture and home decor stores, you might want to check out previous issues of this weekly section.