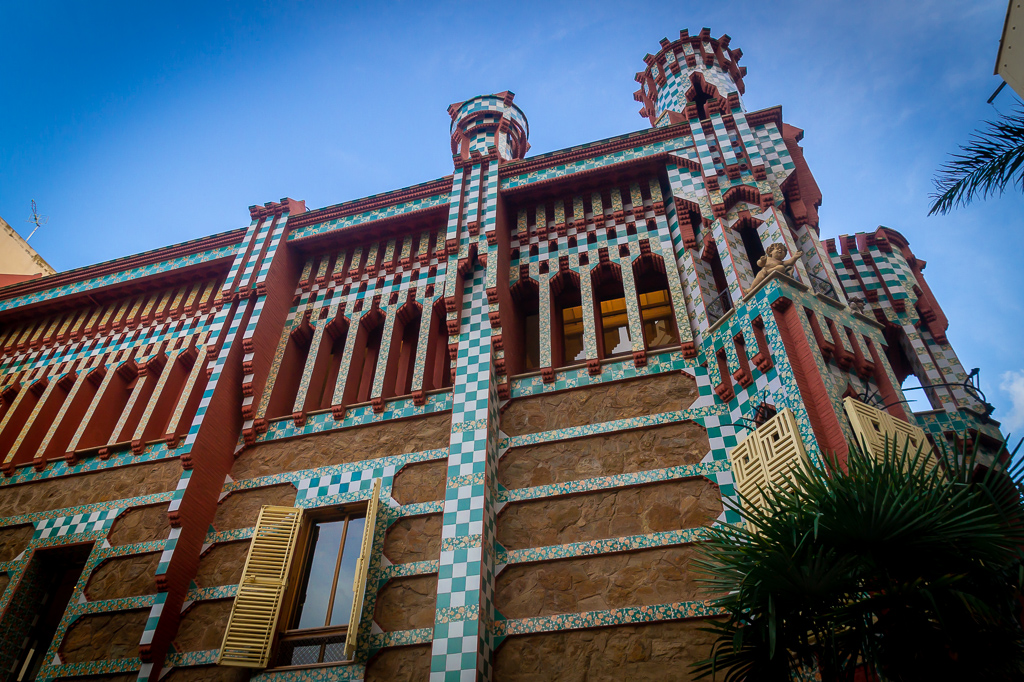 A recent addition to the lineup of gorgeous modernist houses you can visit in Barcelona is Casa Vicens. Built in 1883-1885 as a summer residence for the Vicens family, it happens to be the first important commission received by Antoni Gaudí. Ironically, it was the last of his seven buildings to receive UNESCO World Heritage Site status. Casa Vicens opened for the public in November 2017 following many years of restoration works to bring this lushly decorated mansion to its original state. Well, almost original, the house underwent a major renovation in 1920s, and the recent works also featured some reconstruction in order to adapt the building to its new role – that of a museum.
Situated in a quiet street in Gracia, next to Fontana metro (L3) Casa Vicens looks nothing like the much more famous Casa Milà (La Pedrera) or Casa Battló, yet it bears the hallmarks of Gaudí's style – ornate brickwork, colourful tiles and extensive use of ceramic decor in general. A very eclectic place, this is a mix of Mudéjar (a style born in Medieval Spain as a blend between Moorish and European design) and early Catalan modernisme (also known as Art Nouveau). It is considered to be an example of Gaudí's orientalist period (1883-1888), inspired by the art of the Middle and Far East (India, Persia, Japan), as well as Islamic-Hispanic art, which he studied a lot through photographs and prints at the architecture school.
The ground floor of Casa Vicens housed the spaces for day-time use: a central dining room with a beautiful enclosed porch, a blue smoking room, which looks like they flew it in directly from Aladdin's 'Agrabah',  and a foyer. The dining room showcases the original wooden furniture designed by Gaudí himself, and a collection of 32 paintings by Francesc Torrescassana, which were restored as part of the house renovations. The walls, ceiling and fireplace are richly decorated with plant motifs in ceramic.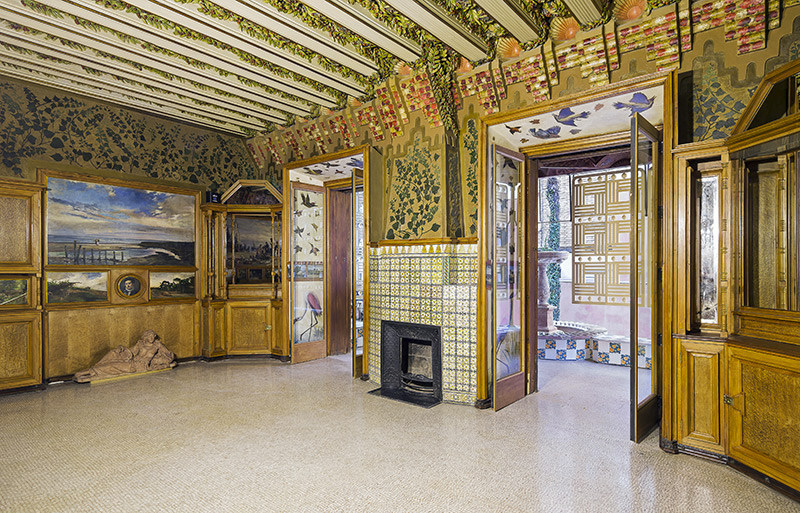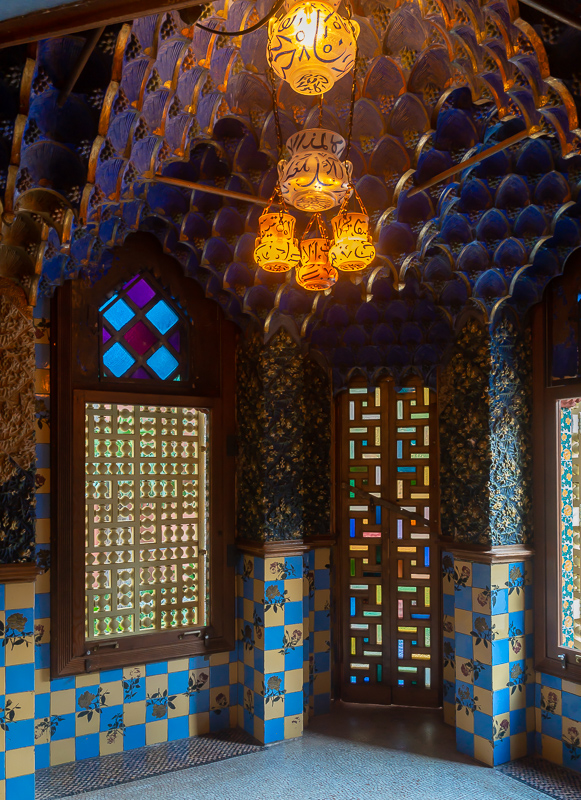 The first floor hosted the Vicens family's more private rooms: two bedrooms, a bath and a sitting room.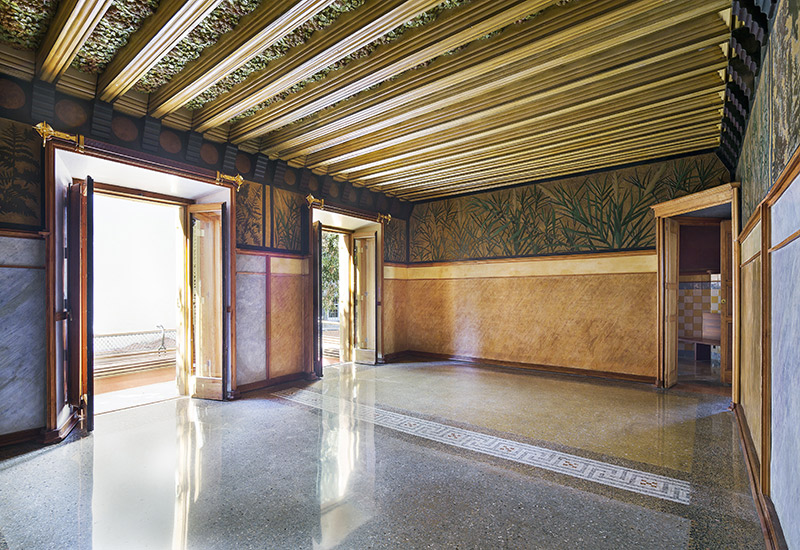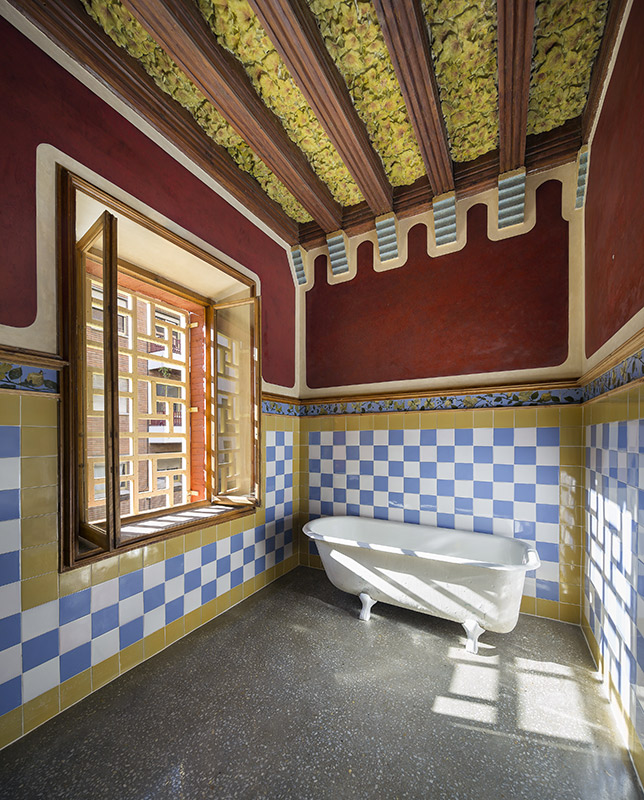 Terrace on the first floor with a view on the garden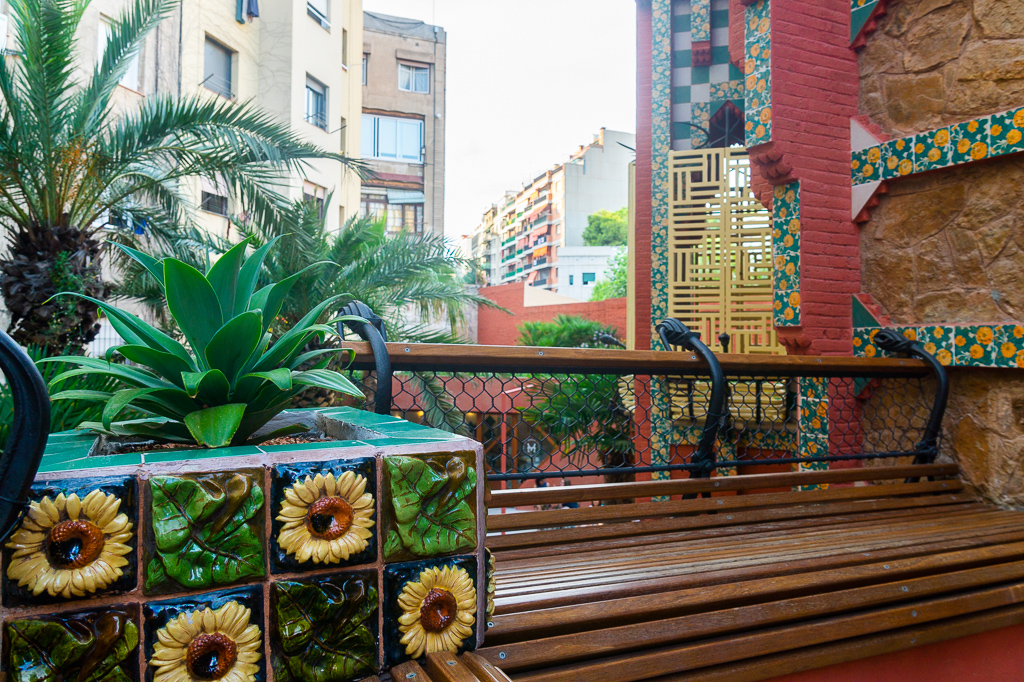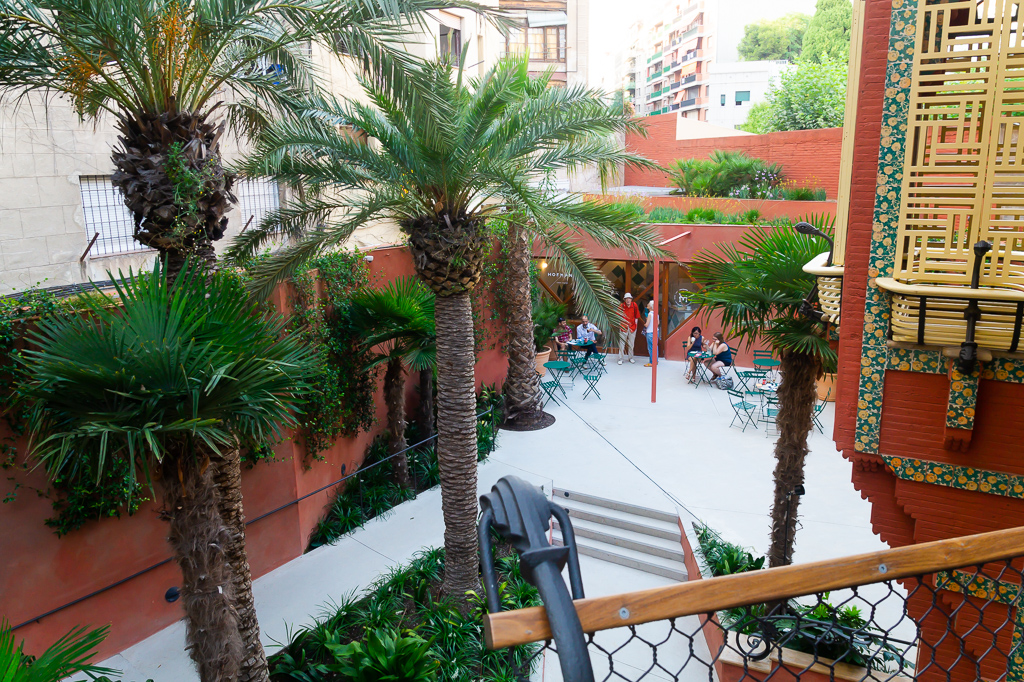 Casa Vicens Rooftop with tiled towers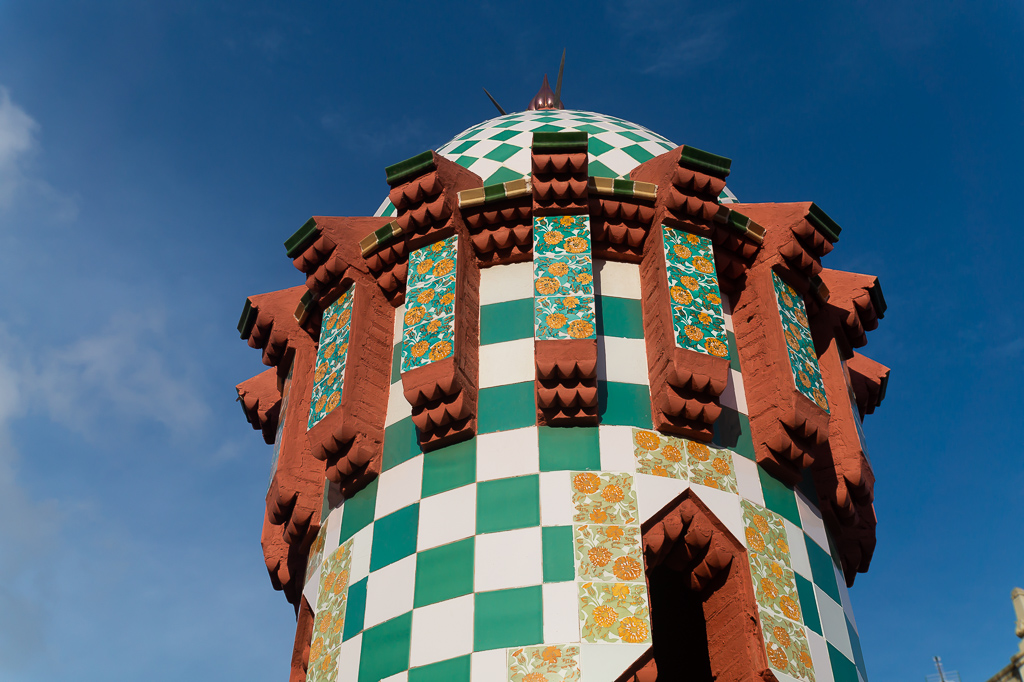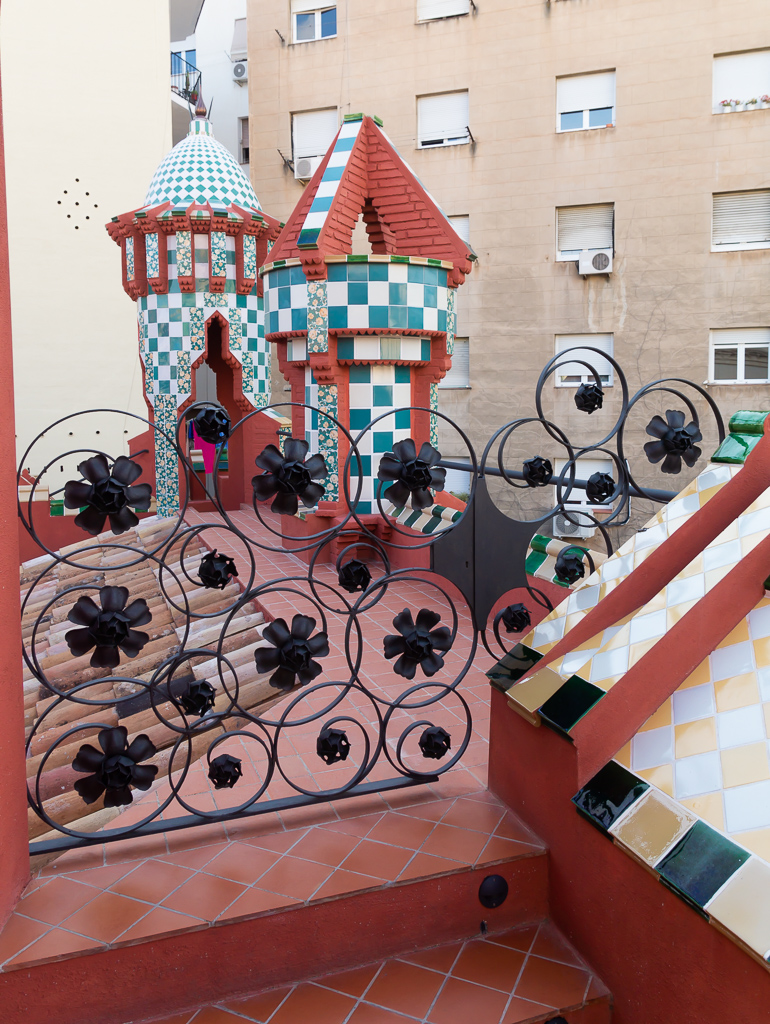 Book your tickets to Casa Vicens online before August 31 and get 25% off!