In today's post I want to tell you about a few interesting furniture and home decor shops in Gracia. Gracia is  a bustling Barcelona neighborhood, which on the one hand is bohemian, trendy, popular with younger expats and has a very youthful spirit to it, but on the other, it is a very traditional Catalan barrio, which for centuries used to be an independent municipality. Gracia is self-sufficient, the variety of eating options, beauty, clothes and other small shops can make you dizzy. I spent a few afternoons there seeking out interesting shops to bring to your attention, and here comes my list (and a map, for your convenience).
And make sure you check out my first post from this category dedicated to the shops on and around La Diagonal, which is actually not far from the area we will take a closer look at today.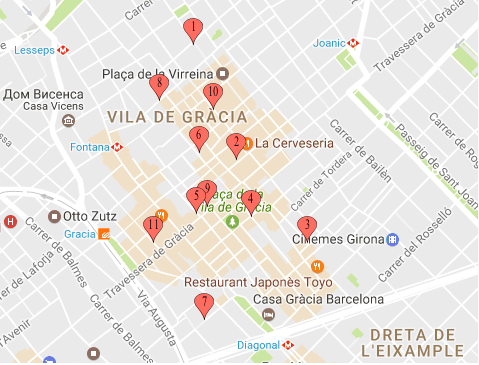 The Old Kitchen, Carrer de la Providència, 16
Verde Jade, Carrer de Ramón y Cajal, 11
Casa Atlántica, Carrer Llibertat, 7 and Carrer Verdi, 33
The Design Hub, Carrer de Diluvi, 4
Cabinet, Travessera de Gràcia, 133
AIXŌ, Carrer de la Virtut, 14
Antique Boutique, Carrer de Sèneca, 16
Sala de Subhastes, Carrer de Mateu, 18
Rollito Así, Travessera de Gràcia, 141
Gallina de Piel and Fulanitu i menganita, Carrer Verdi, 29 and Carrer Verdi, 25
Studio Alis, Carrer de Sant Cristòfol, 13
The Old Kitchen
You may have seen a shop with the same name in Mercantic, but the main shop / workshop of Cecilia Manzi and her family, enthusiasts of kitchenware and furniture, is in Gracia. New items are mixed in with restored/vintage stuff. Also, this is your place if you're into chalk paint. Follow The Old Kitchen on the social media to find out when they will offer the next workshop on furniture restoration and chalk paint.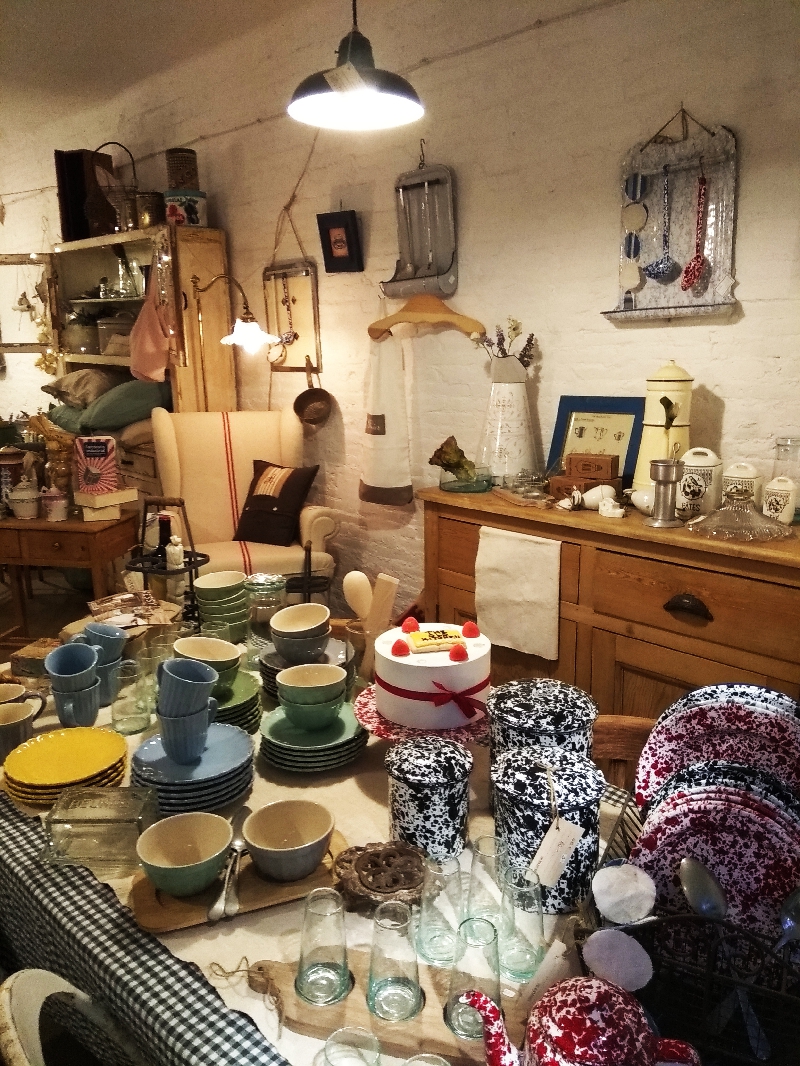 Verde Jade
Founded and run by interior designer Eugenia Molina, this small shop is packed with edgy and quirky decor from illustrations and textiles to ceramics and small furniture. A mix of local designers and artists and foreign brands, the place really channels its owner's passion for all things pretty.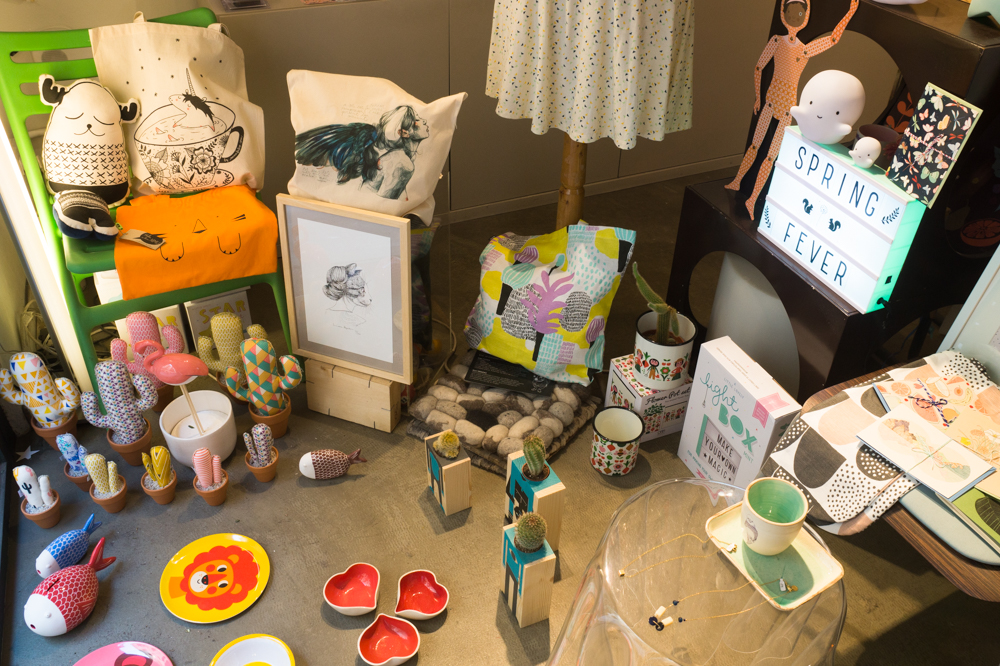 Casa Atlântica
The "Atlantic" vibe in this place has a pronounced Portuguese accent, as this is where one of the founders is from. You will find artisanal ceramics – kitchenware, vases, pots, traditional decorative sardines, along with round wooden mirrors, braided lamps and accessories. Also, personally, I was very excited to find here the "swallows" (or golondrinas, in Spanish) – these ceramic birdies wall decor, which was popular in Spain and Portugal in 1950s and is coming in again! Traditionally made in black colour, in Casa Atlantica you also have them in blue and yellow (my choice!). And another thing you need to know is that these guys actually have two shops in Gracia – the first and main one on C/Llibertat 7, and a very small and very pretty place on one of Gracia's main streets – Verdi 33.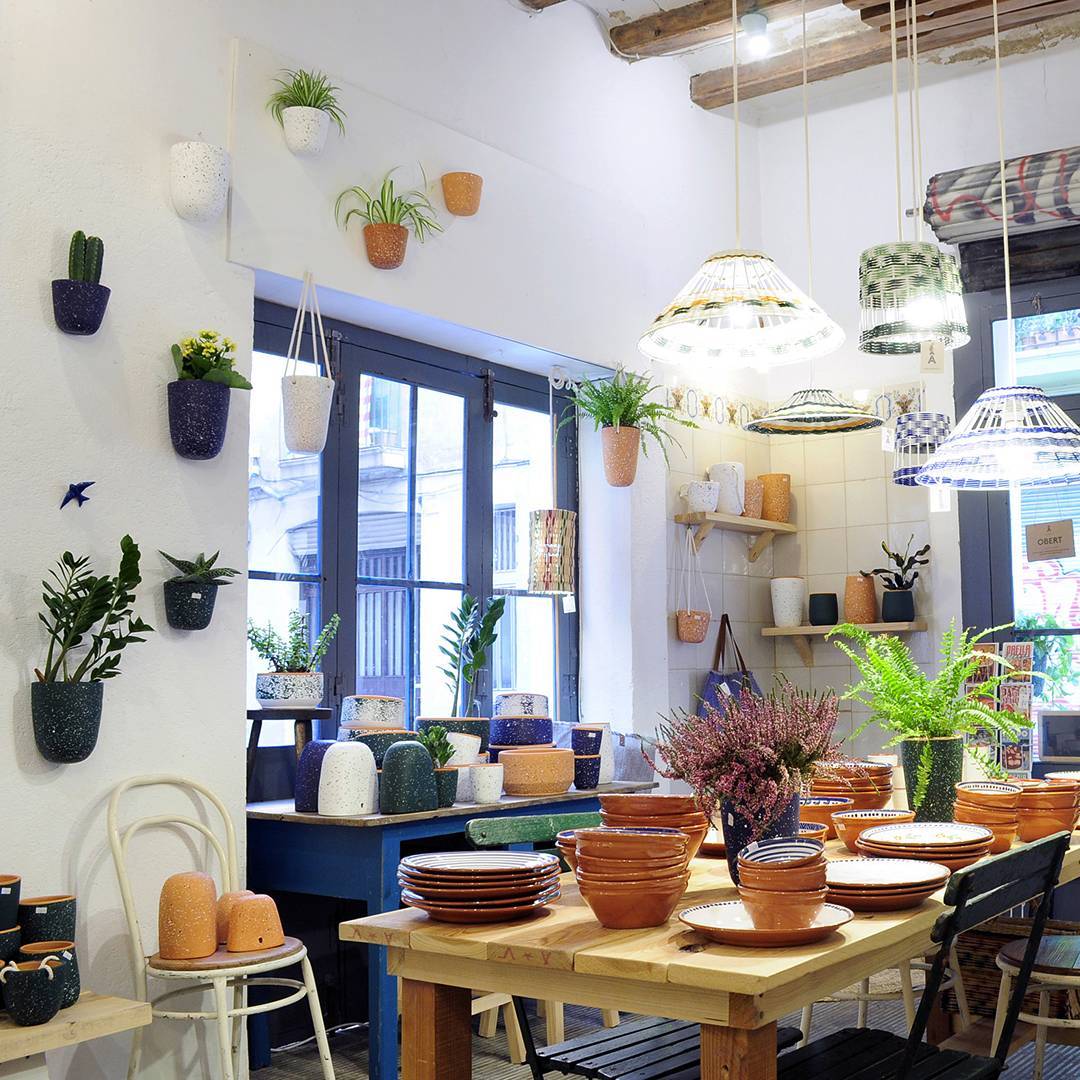 The Design Hub
The new edition to the Barcelona design scene specialising in sustainable design, ranging from accessories to furniture and interior projects. The space is part shop, part design studio, which also offers made-to-order furniture. Many of the products selling in the the space are made by local makers in the Design Hub's workshop. The shop is run by a small collective, including acclaimed furniture designer Ryan Frank and interior designer Monica Potvin.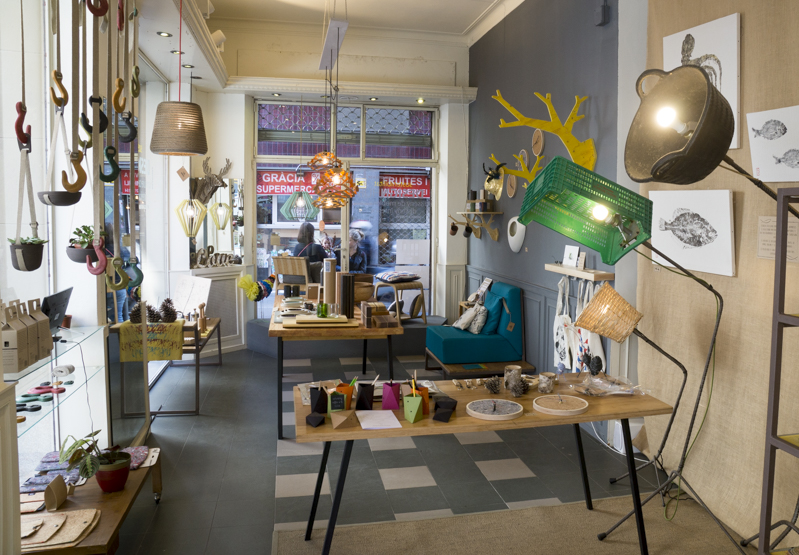 Cabinet
 This shop on Travessera de Gracia, one of the main arteries of the neighborhood, offers trendy furniture and decor with a certain classy vibe to it, so I wasn't surprised to find out that the founder used to work for Louis Vuitton. The shop is small, but packed with all kinds of stuff from candles and kitchenware to cushions and rugs. Their 
online shop
 offers an even more complete range of furniture and accessories.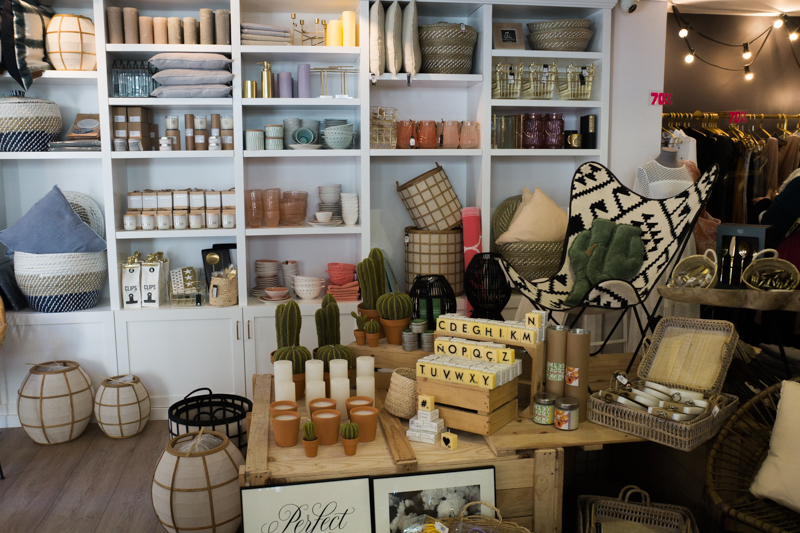 AIXŌ
Another charming small shop, which absolutely transmits the personality of its owner. Belén came to Barcelona from Galicia to study interior design and ended up running a small place blending vintage with nordic. I'm not a big fan of nordic style, because it often comes off as too sterile if not soulless, but AIXŌ makes it look warm and fun with their carefully curated mix of Scandinavian brands like Hay or Normann Copenhagen, local designers and vintage items.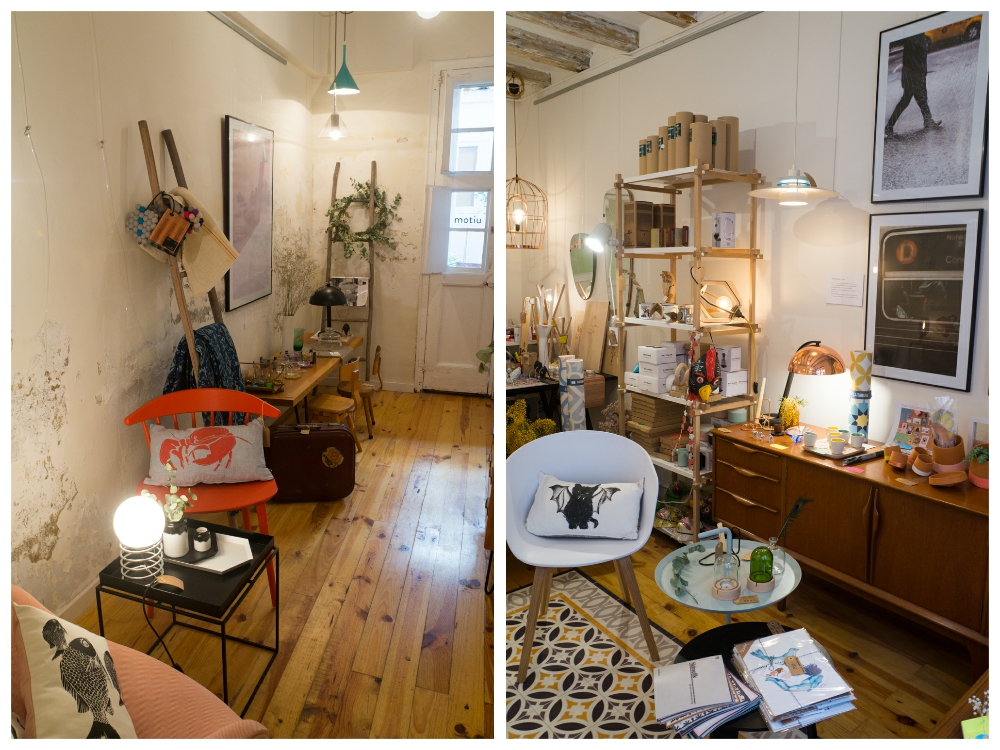 Antique Boutique
This antique shop specializes on vintage items from the 20th century, what stood out for me the most is the selection of floor lamps, but also Antique Boutique has a workshop where they take old wood to create new furniture, or use new materials to make vintage-looking pieces. Finally, I absolutely loved their tailor-made distressed mirrors.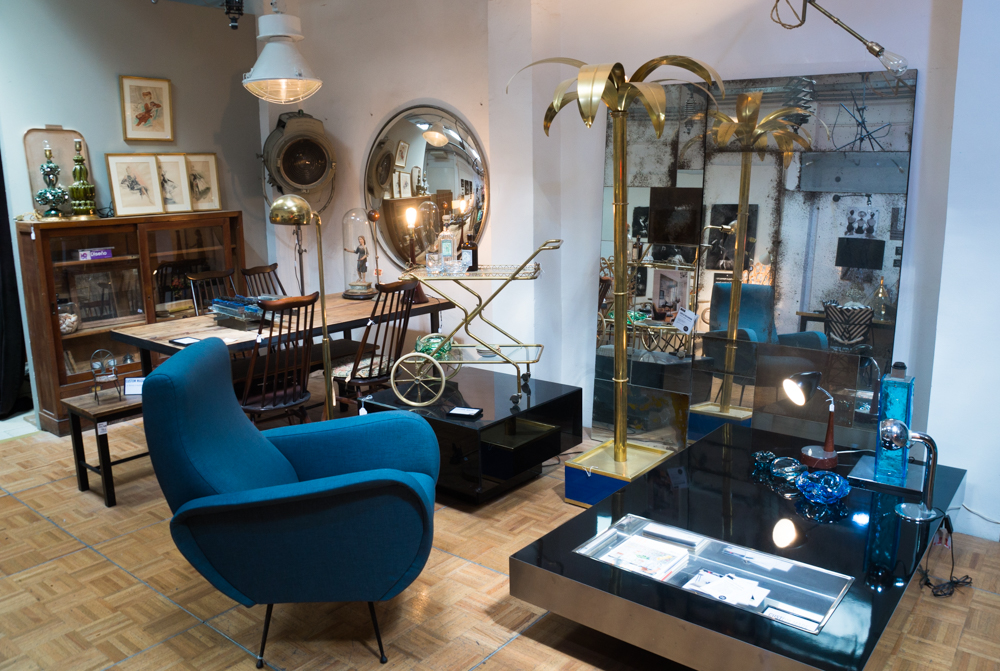 Sala de Subhastes
The second antique shop on today's list a much smaller one, it's a family-run business which only opens from 6 till 8 PM on week-days, but inside you will find some absolute gems from Manises ceramic lamps to animal art and some very rare furniture pieces.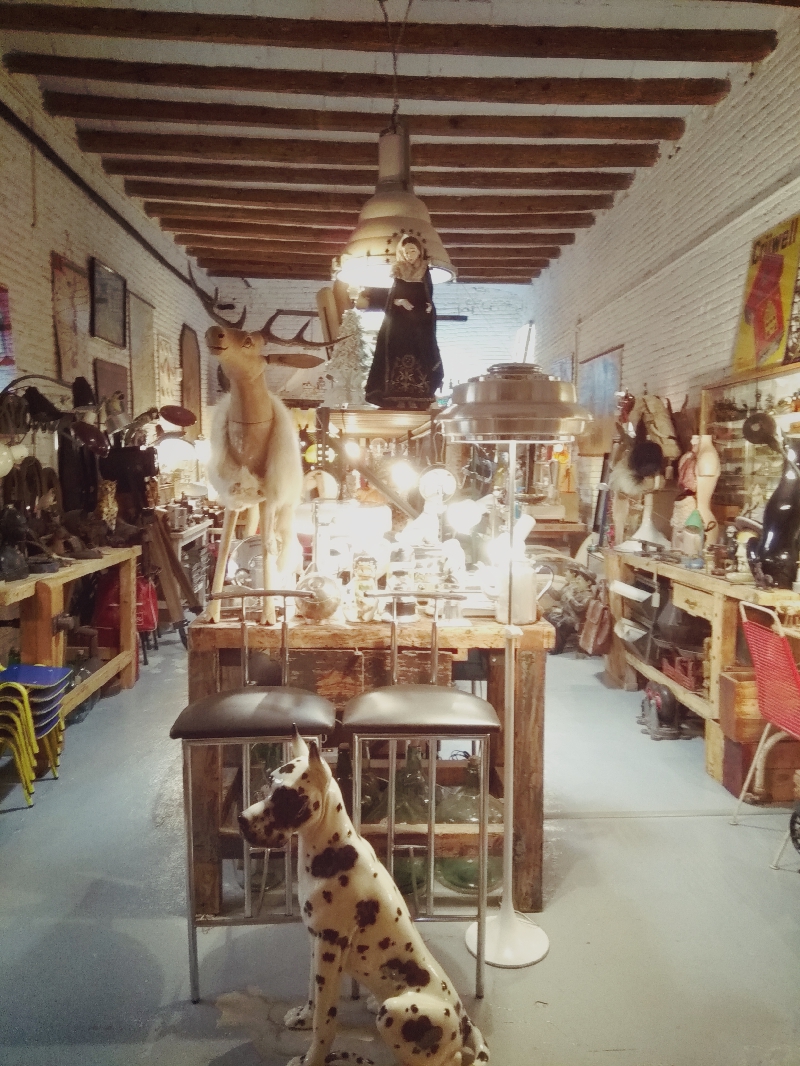 Rollito Así
This very colorful and girly shop mainly specializes on clothes and accessories, but they also have some lovely decor, including prints, ceramics, and painted lightboxes.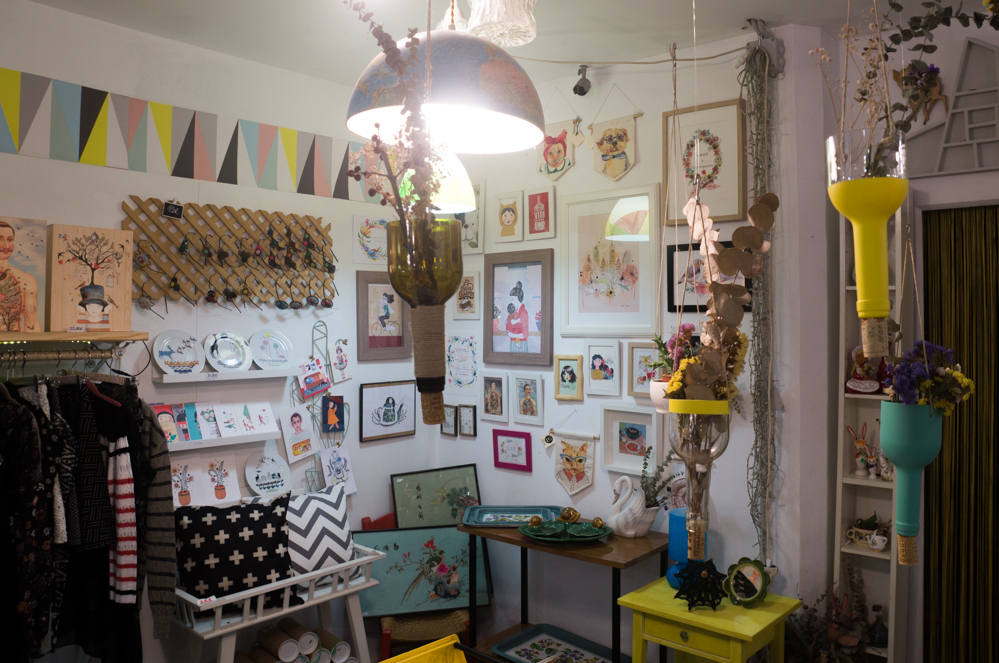 Gallina de Piel and Fulanitu i menganita
These two shops created by the same team are located within literally a few meters from each other, and both offer some very quirky and original decor items, including a variety of animalistic designs.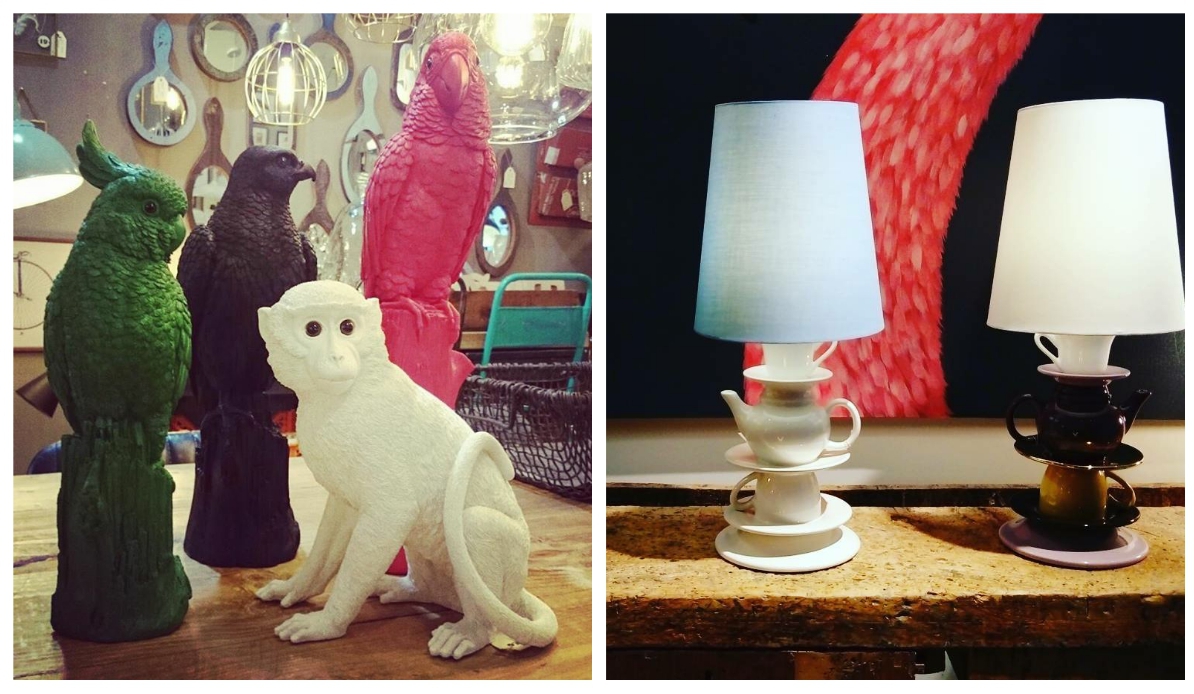 Studio Alis
I first met these guys at Singulares Inventory Room where I fell in love with their repurposed and chalk-painted sawing machine. The concept of Alis is giving vintage furniture a makeover and a new life, and they are not afraid of bold prints and color. (UPDATE: they have moved to Poblenou though! The new address is Carrer de Pallars, 235).