Beginning July, summer sales are in full swing, and I've put together a selection of the best deals available in the Spanish market. Homewares from Desigual, Nordic rugs, bedding from Spanish brands, English floral designs from Laura Ashley, and other tips on what you can currently find in Spanish and international furniture and home decor stores for a very good price.
Desigual
In case you've never seen the homewares collection from this Barcelona-based brand, you can imagine that it's as vibrant and cheerful as their clothes: patchwork designs, intense and graffiti-inspired prints. Shop Desigual's sale to find lots of cool textiles, including cushions, bedding, towels and bedcovers, with discounts reaching 50%.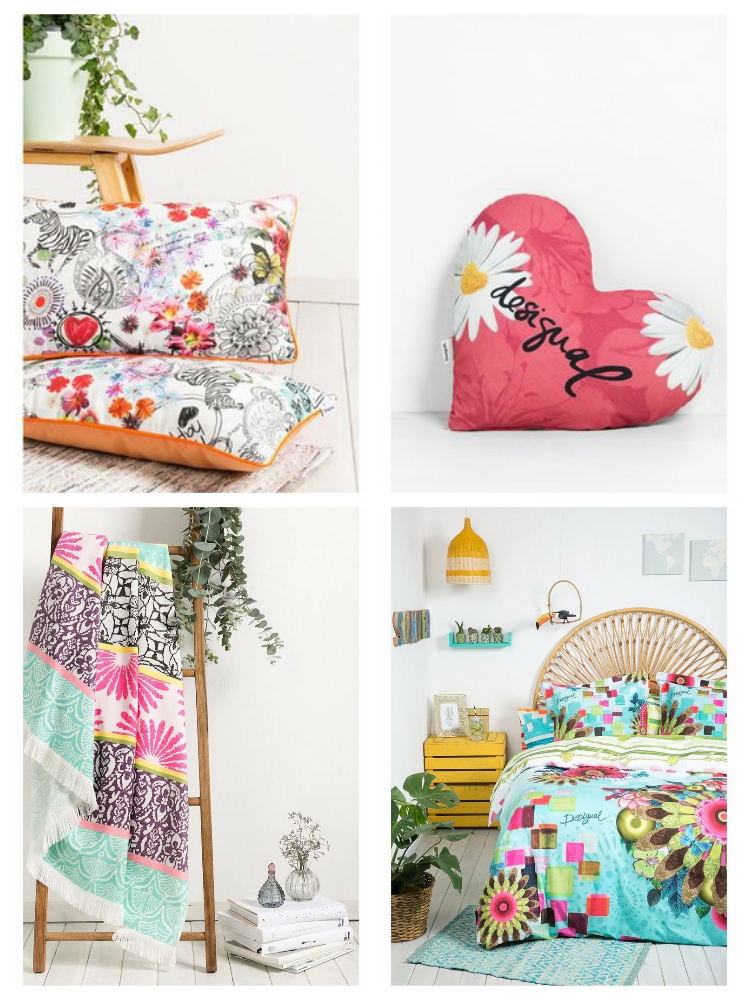 Deleite Design
Madrid-based interior design studio and online store has reduced prices on cool reversible plastic rugs from the Swedish company Brita Sweden. Check out their sales section for this and more cool Scandi stuff.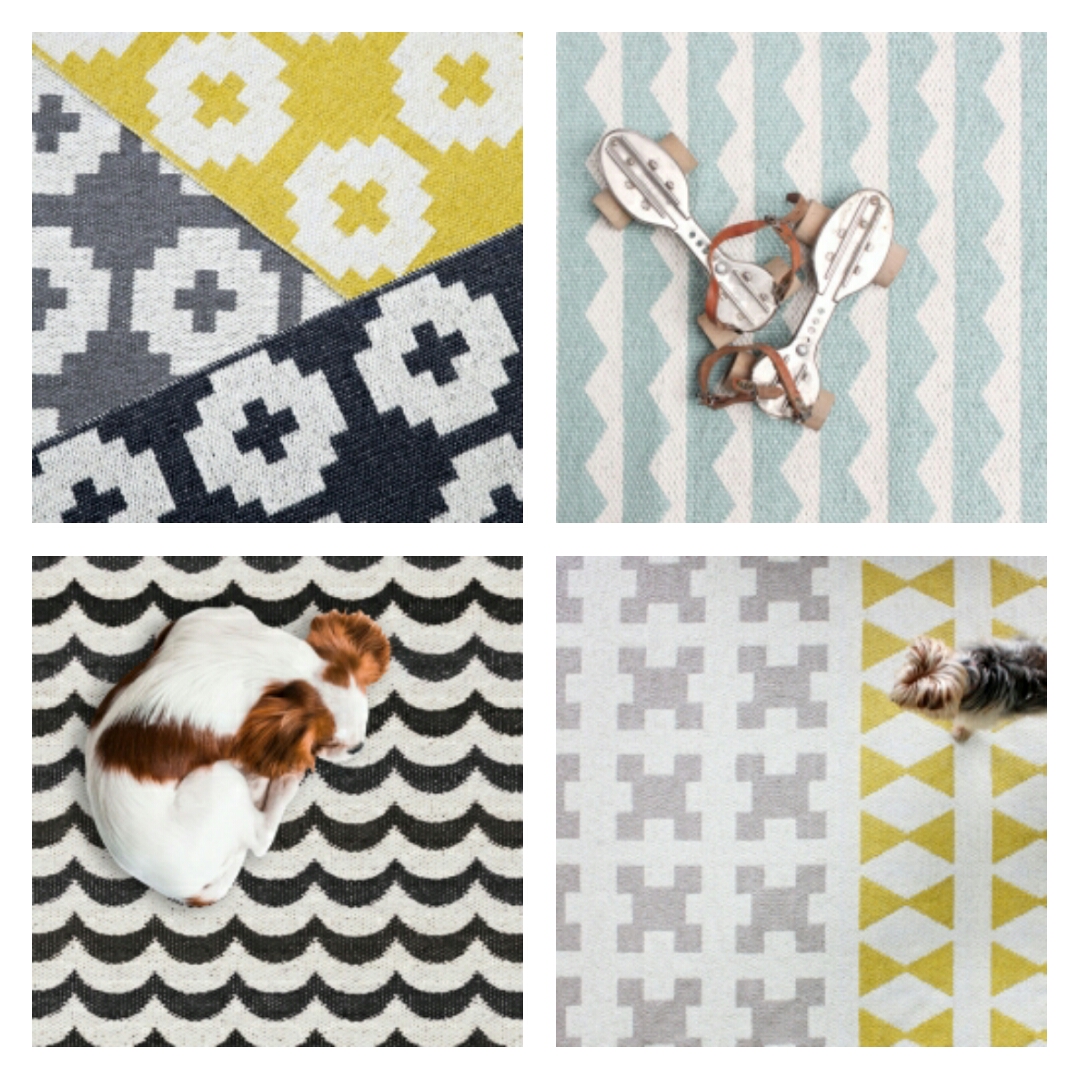 Banak Importa
If you're looking for more traditional design with a different  touch – a little bit of Nordic, exotic or shabby chic, don't miss the massive sale in Banak Importa. I checked out their Barcelona store in my favorite shopping barrio (c/ Rosellón, 207). There's a crazy amount of great deals.
The trunk boxes cost €245 and €299. The shelves – 120€.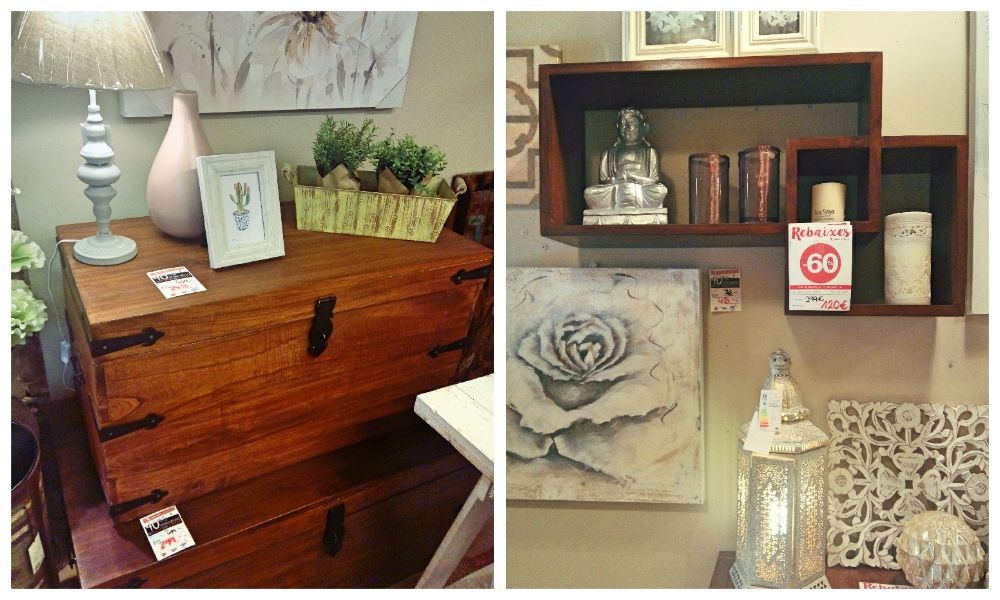 Ladder shelves priced at €286 and €180. Sideboard – €399.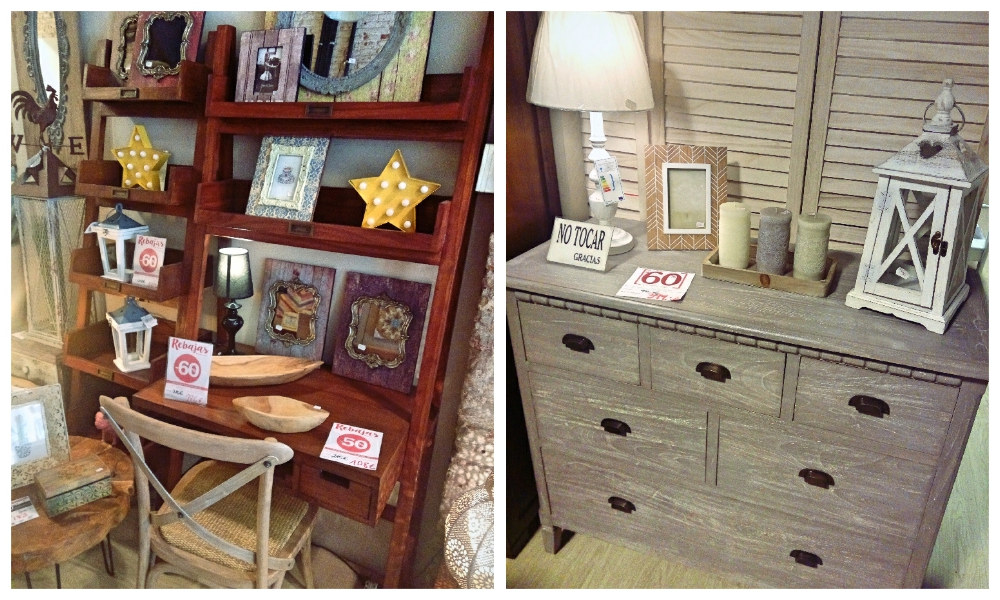 These flamingos (€144) are absolutely beautiful! Wish I could see the room they end up in. The aquamarine console now comes for €149.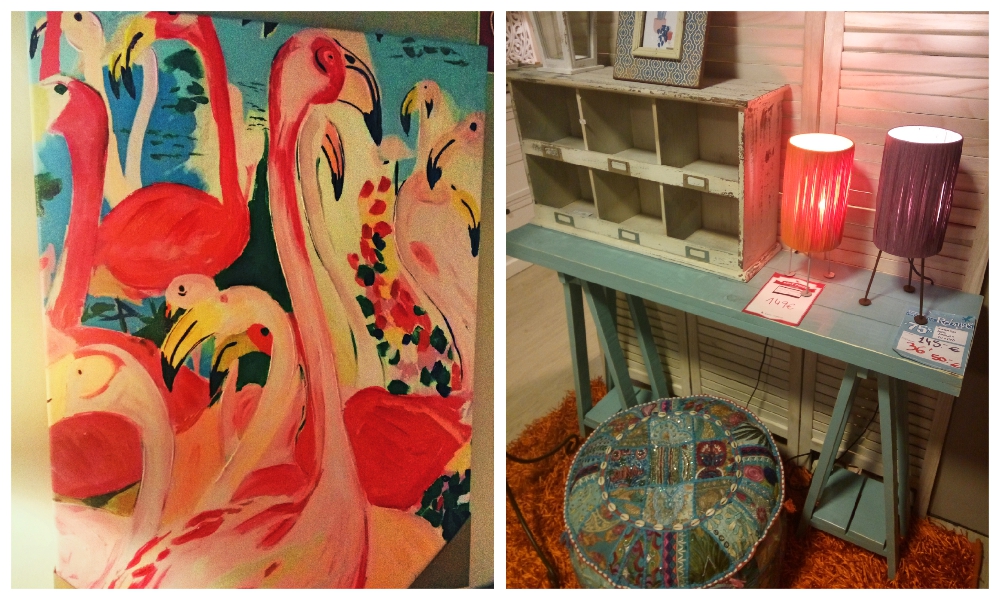 This stunning white leather chaise longue sofa now costs only €1102.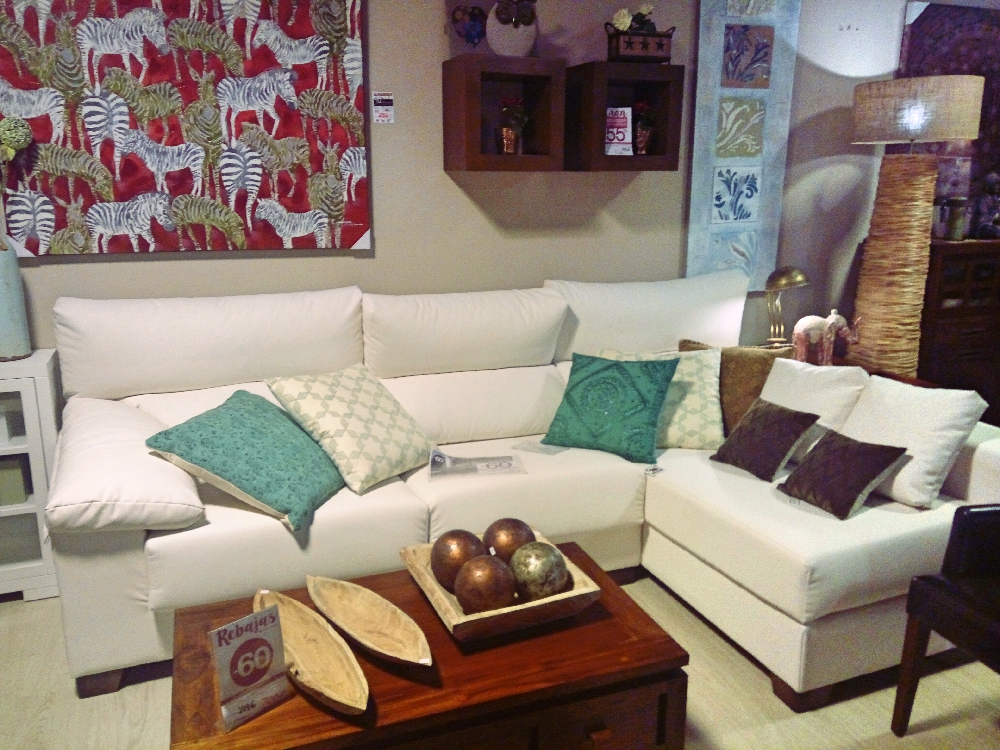 Banak Importa has 3 stores around Barcelona, and they have a wide footprint in Spain, check out their website to find the closest store to you or shop online. And keep in mind that they close for siesta.
Maisons du Monde
Maisons du Monde is selling off items from its spring collection, at this point the predominant discount is 30%, but some cool items already come with -50% and even -70%. If you live in Barcelona, you can check out the store in the center of the city or go to Badalona, where they have a MUCH bigger shopping space, but you can also shop online.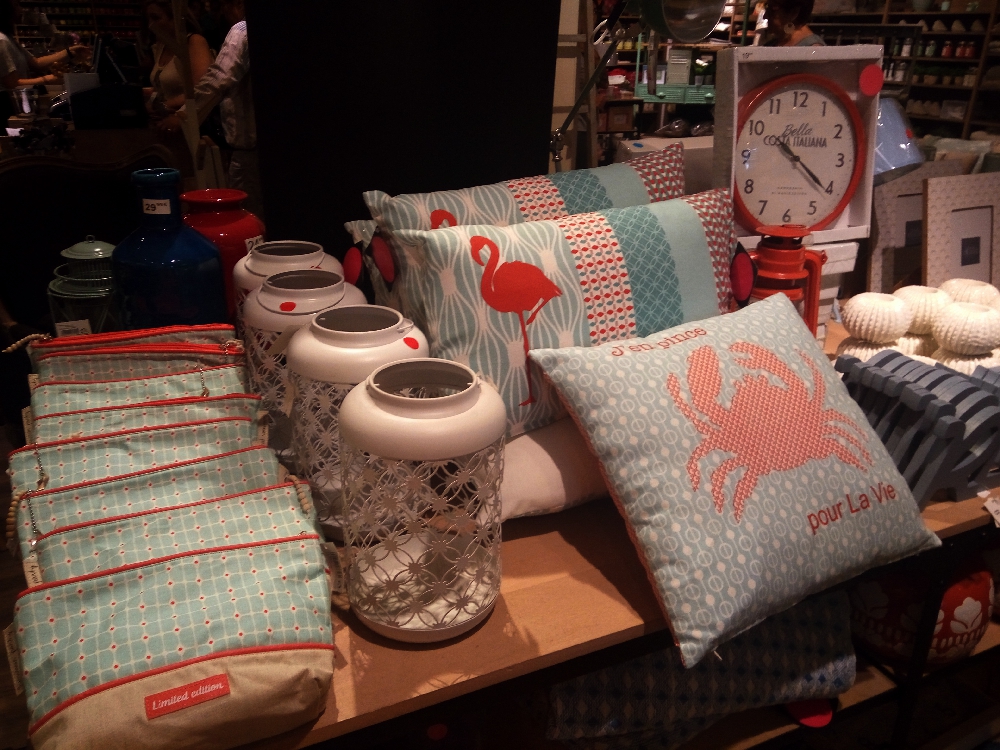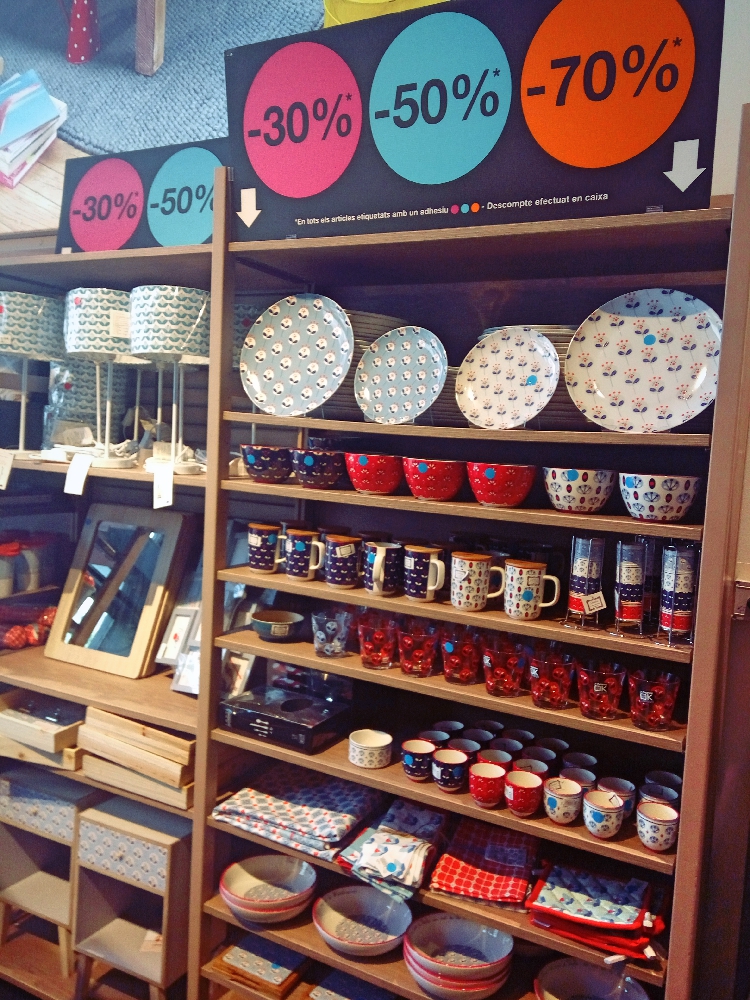 Inuk Home
My recent discovery, an online store which offers Nordic designs, but which actually have some soul and originality about them. Summer sale is up to 30%. Furniture still looks kind of expensive to me, but I also spotted some very nice, fun and affordable items in there.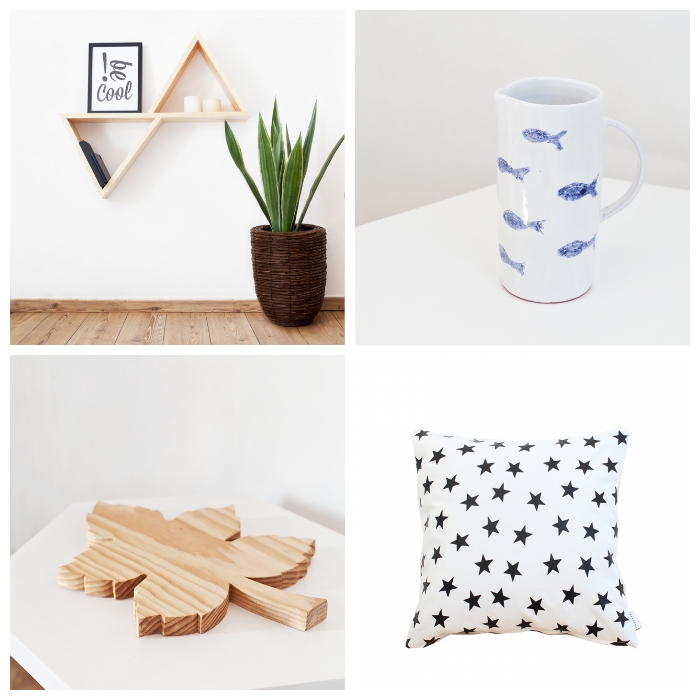 Looking for home textiles?
Shop Textura or Bassols for beautiful bedding, bathroom and table textiles. And make sure you check out Textura's beach towels and accessories, personally I'm a huge fan!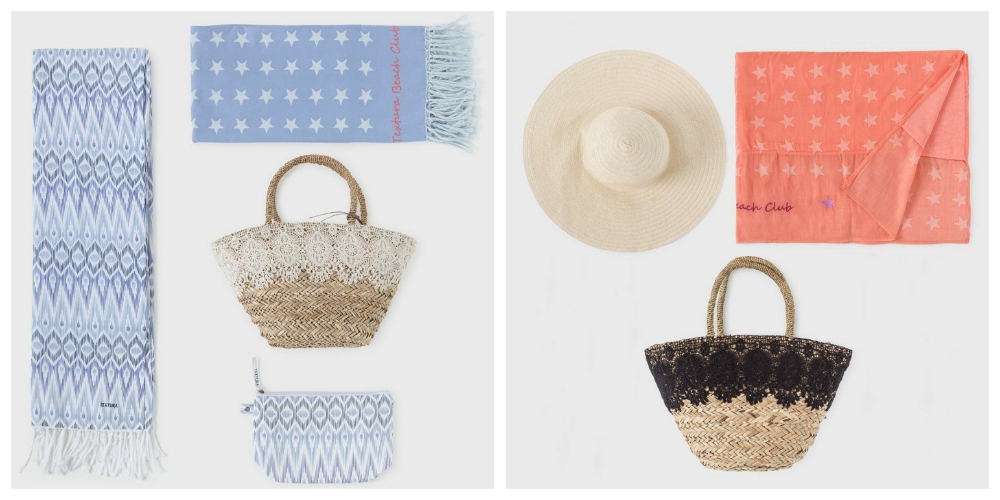 Zara Home
The leading Spanish retailer is currently offering 30-40% discount on its spring-summer collection, however, I'd wait another couple of weeks when they take it up to 50% and more. Zara Home online store in English.
Kamir
Madrid-based online store has a lot cool items on sale. Discounts reach 50%, and most of the stuff is quite affordable.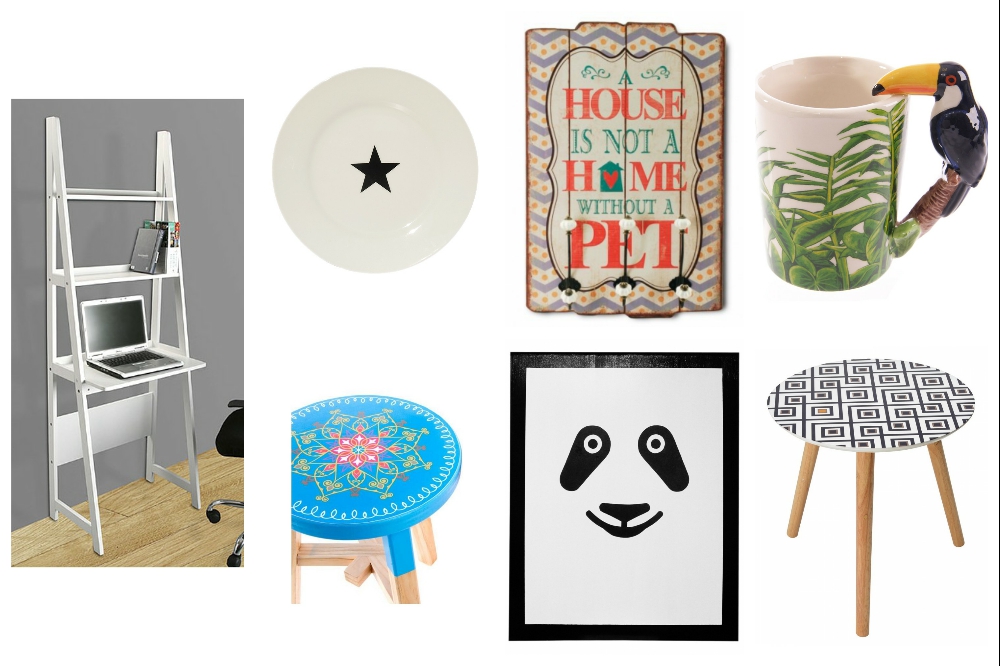 Habitat
Now is the right time to shop the iconic, but pricey British shop, which is having further sale markdowns beginning July 6th.
A Loja do Gato Preto
Don't miss colourful textiles, rugs and dishware along with a variety of other home accessories in the Portuguese shop online and offline.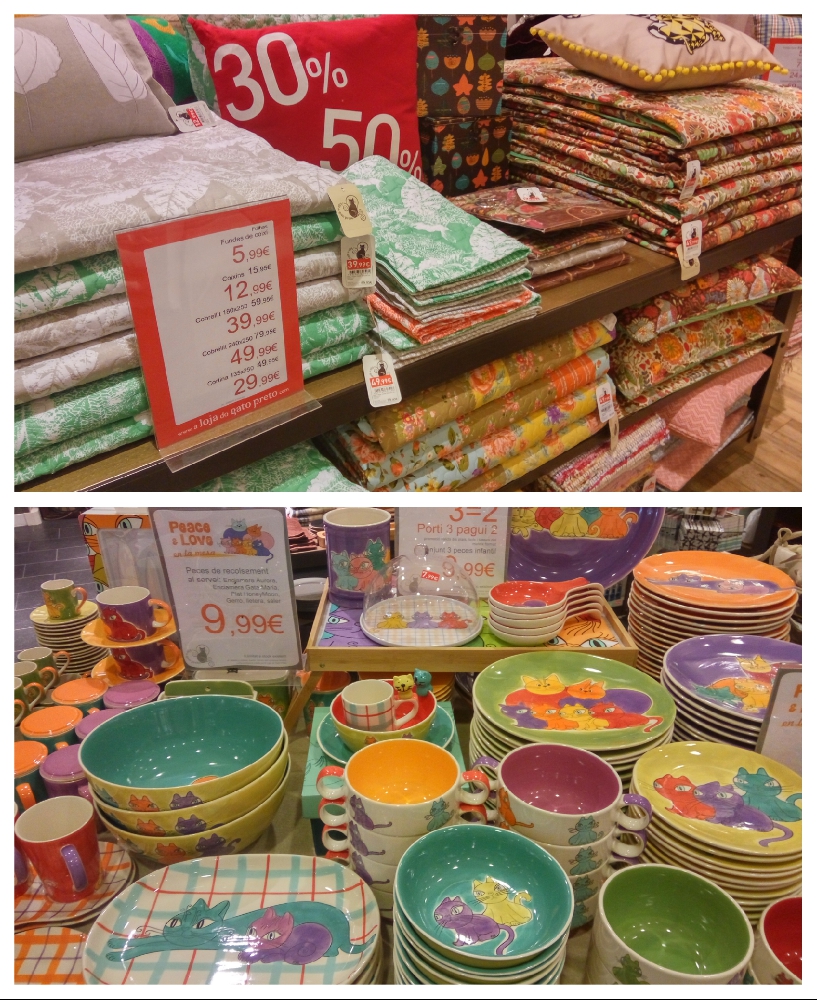 Laura Ashley
Shop the renowned English brand for romantic floral designs in wallpaper, textiles and other home accessories. Discounts reach 50%. Those of you living in Barcelona can also check out the shop in Gracia district (Carrer de Muntaner, 340).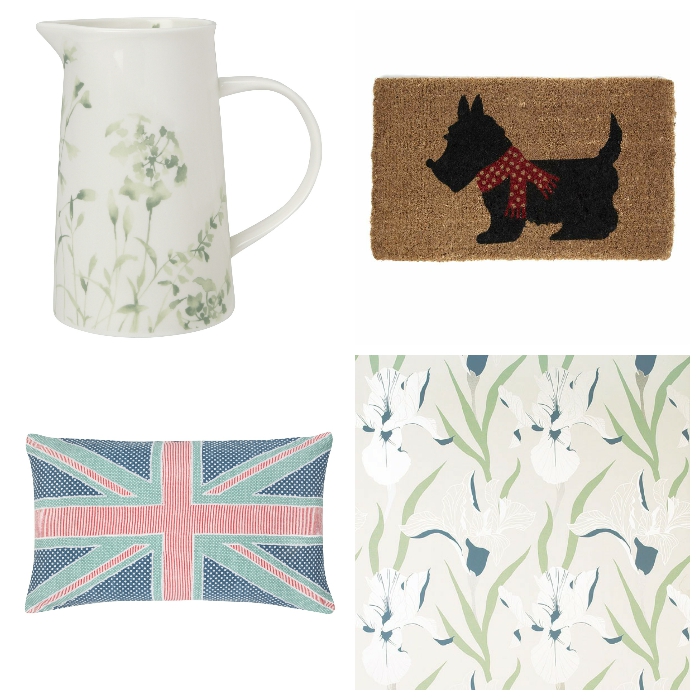 La Oca
Check out the sale from this Spanish retailer if you're looking for good quality classics. Check out an extract from their sale catalogue below.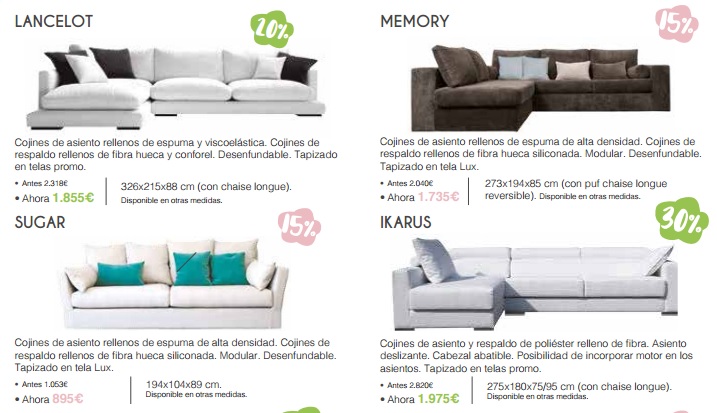 Goyart
This is an interesting online shop, offering a variety of cool mainstream stuff. Spotted the pieces below in their flash sale. The bed head is 151cm long.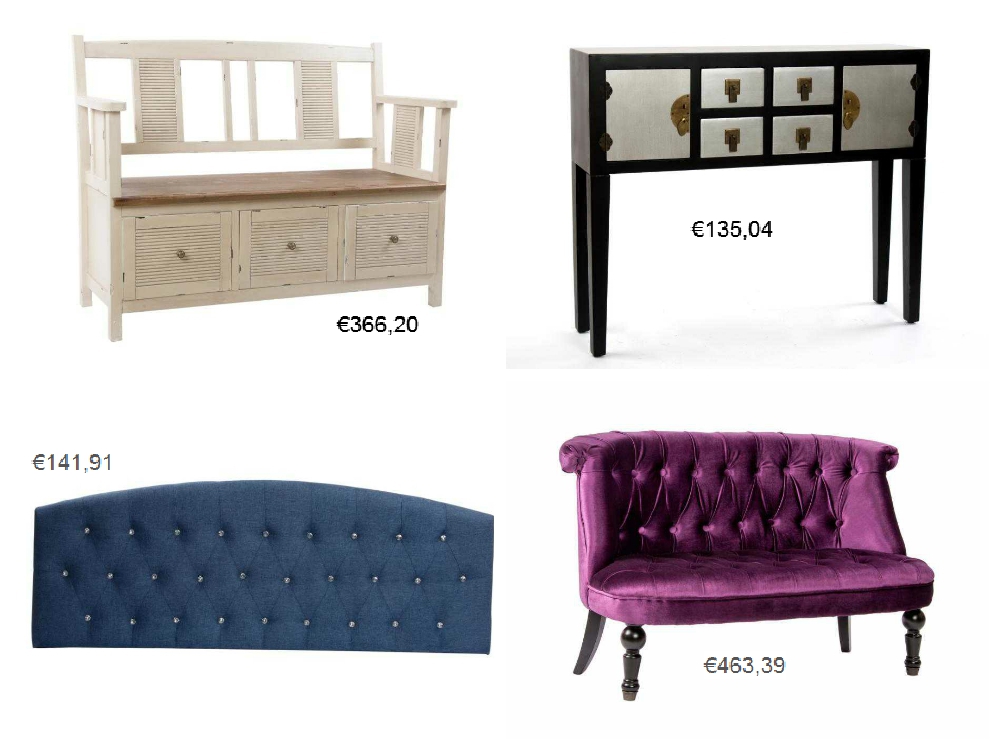 PortobelloStreet.Es
 The Madrid-based shop offering exclusive designer items in classic, vintage and rustic styles now has 20-60% discounts on a variety of original pieces.