Here comes my weekly overview of ongoing sales and special offers in Spanish online stores. Desigual Home, kilim rugs and nautical style accessories from Privalia, Cath Kidston textiles in Westwing, and more. Grab them before they're gone!
Desigual
In case you didn't know, the Barcelona-based clothing brand has a collection of home textiles which is as vibrant and cheerful as their clothes: patchwork designs, intense and graffiti-inspired prints. The Home collection includes cushions, bedding, towels, bedcovers. The brand is a bit pricey, but they now have a special offer: 20% off the second item in the purchase, and 30% off the third and more. The same goes for their clothes, by the way.

A Loja Do Gato Preto
This shop is one of my favorites, the Portuguese designers really dig colourful and fun interiors. I recently subscribed to their Newsletter and found out that NEWSLETTER promo code  gets you a 10% discount. Otherwise, just have a look at their outlet, they always have tons of cool stuff on sale. And fellow Barcelonians might want to check the store on La Diagonal, there are things I saw offline, which I then couldn't find online.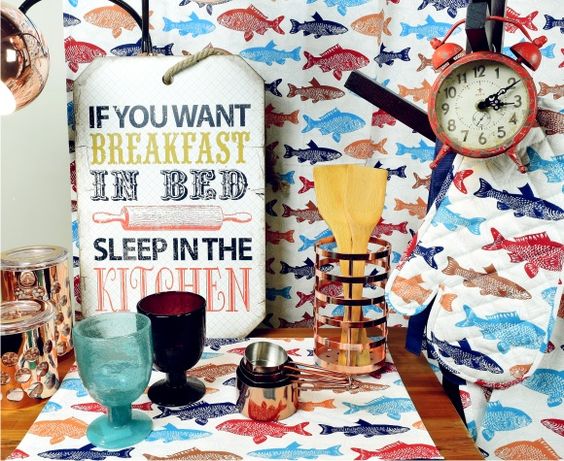 Privalia
Privalia has great deals on woolen kilims. I'm actually considering to get one for myself. The top right one. They come in different sizes, from 60×90 cm to 250×300 cm (depending on the model), and the one I like in the 160×230 cm size costs 199,99 €. To view the deals you need to register. You've got until Thursday May 12th.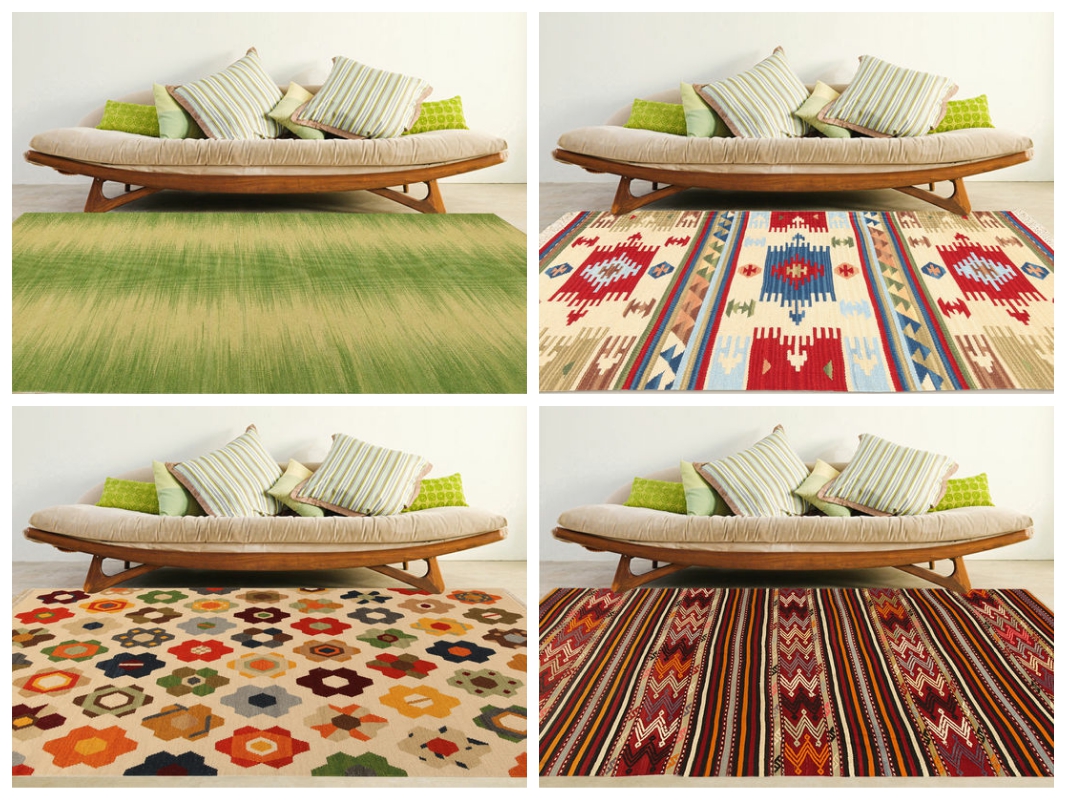 And my other pick from Privalia is a beach house style collection. I'm such a sucker for nautical accessories!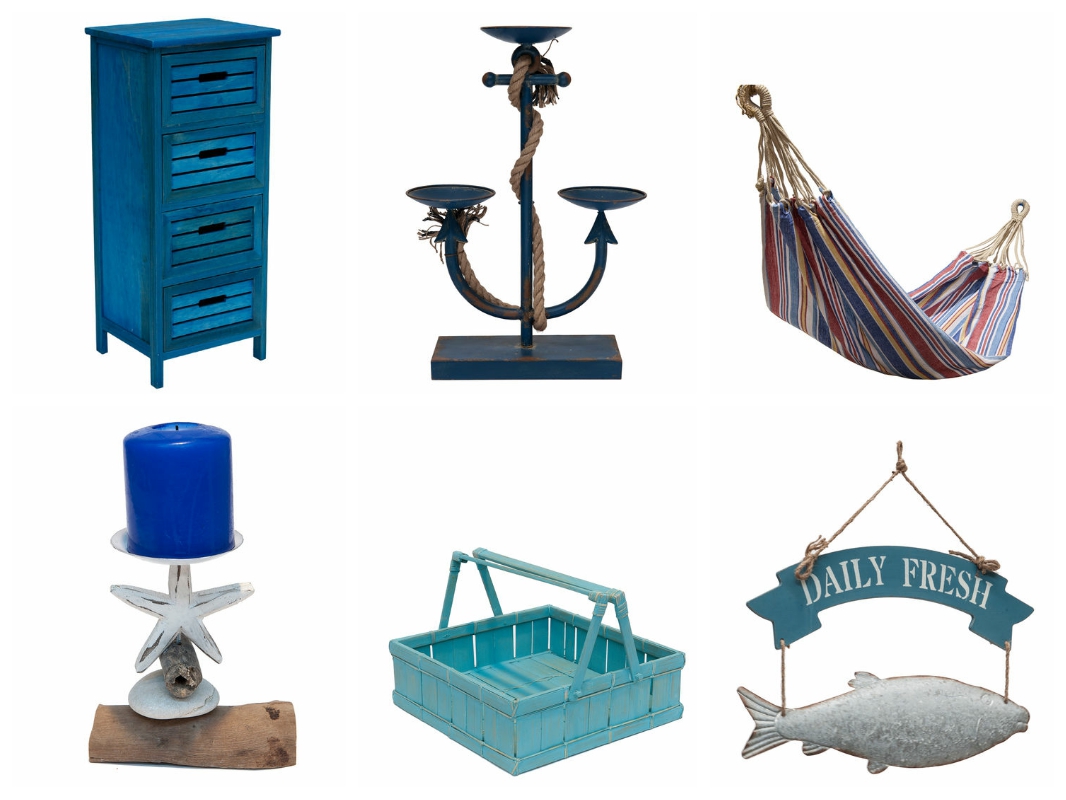 Olhom
When I checked out Olhom, an outlet which normally has a lot of cool items on sale, I was a bit underwhelmed until I came across this huge selecion of racks and hangers. Most of the items are shabby chic, but you got some other styles there as well.

Casa y Lienzo
My today's pick from the popular online outlet is two collections: contrast colour Nordic and a wide range of Province white furniture from entry hall unit to bedhead and bathroom cabinets. Totally worth checking if you're hunting for big whites!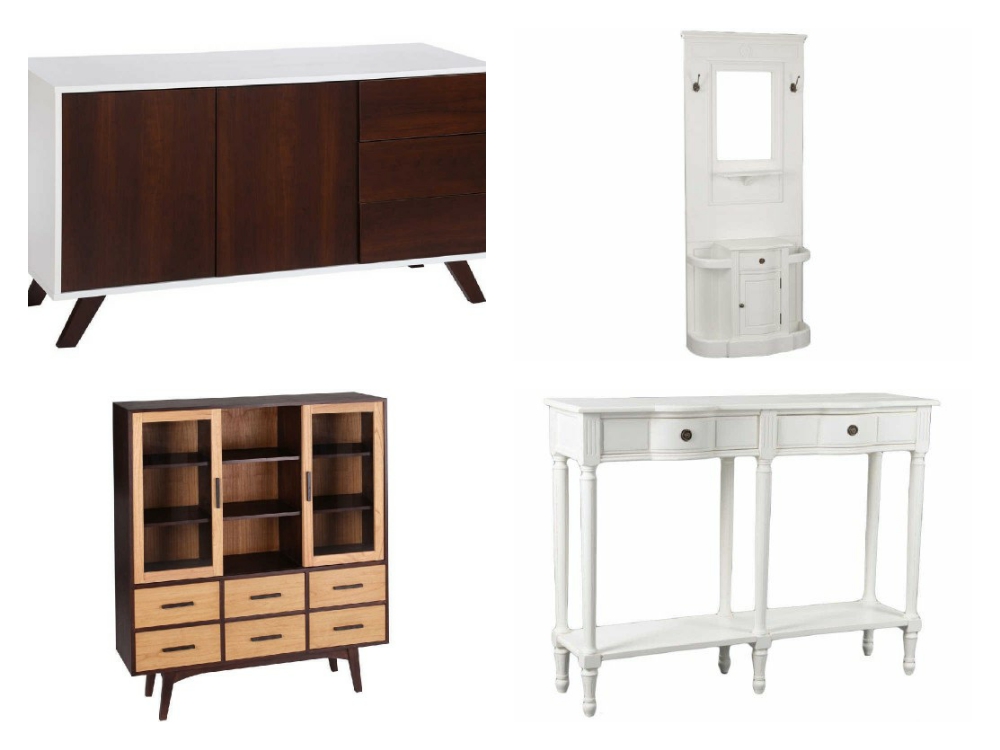 Westwing
For all you anglophiles, don't miss the deals on floral patterned bedding, towels and bathrobes from Cath Kidston, an iconic fashion and lifestyle British brand. You've got until Thursday!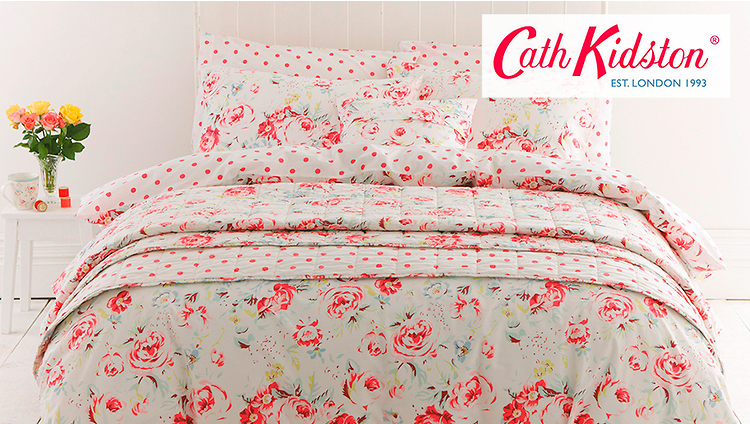 My other pick from Westwing is the same style, but I just had to share with you this gorgeous selection of floral themed home furnishings. The choice is simply mindblowing!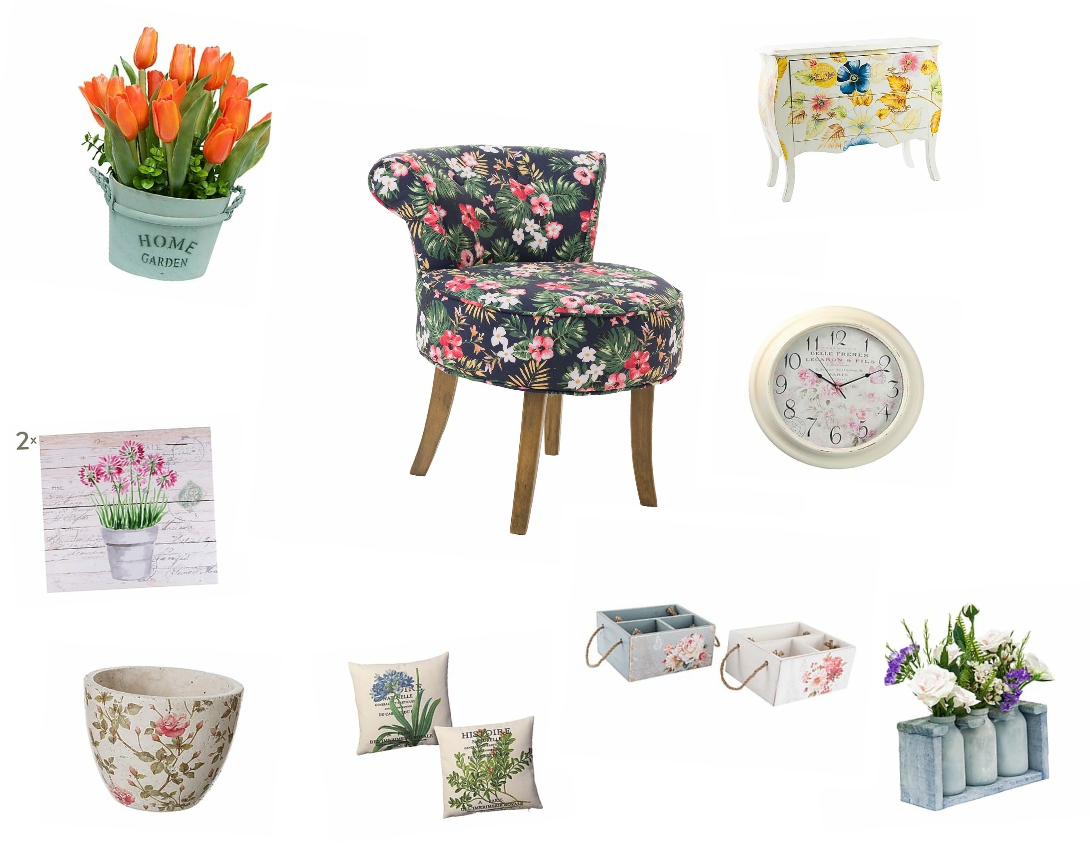 HomeThings
My new find, this Spanish online store based in Gijón, Asturias, sources home furnishings in a variety of styles, from vintage to exotic. Their outlet features some interesting and original items, inluding the red metal sideboard, now available for 321€, and the multicolour industrial sideboard, 268€.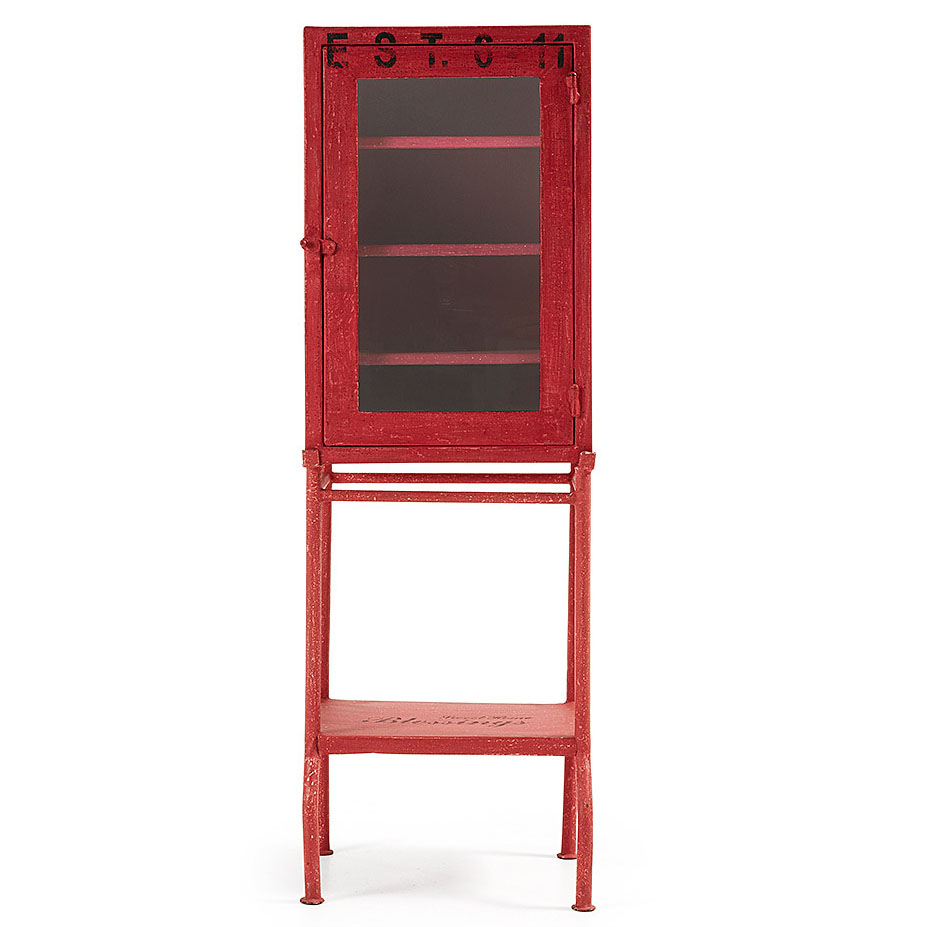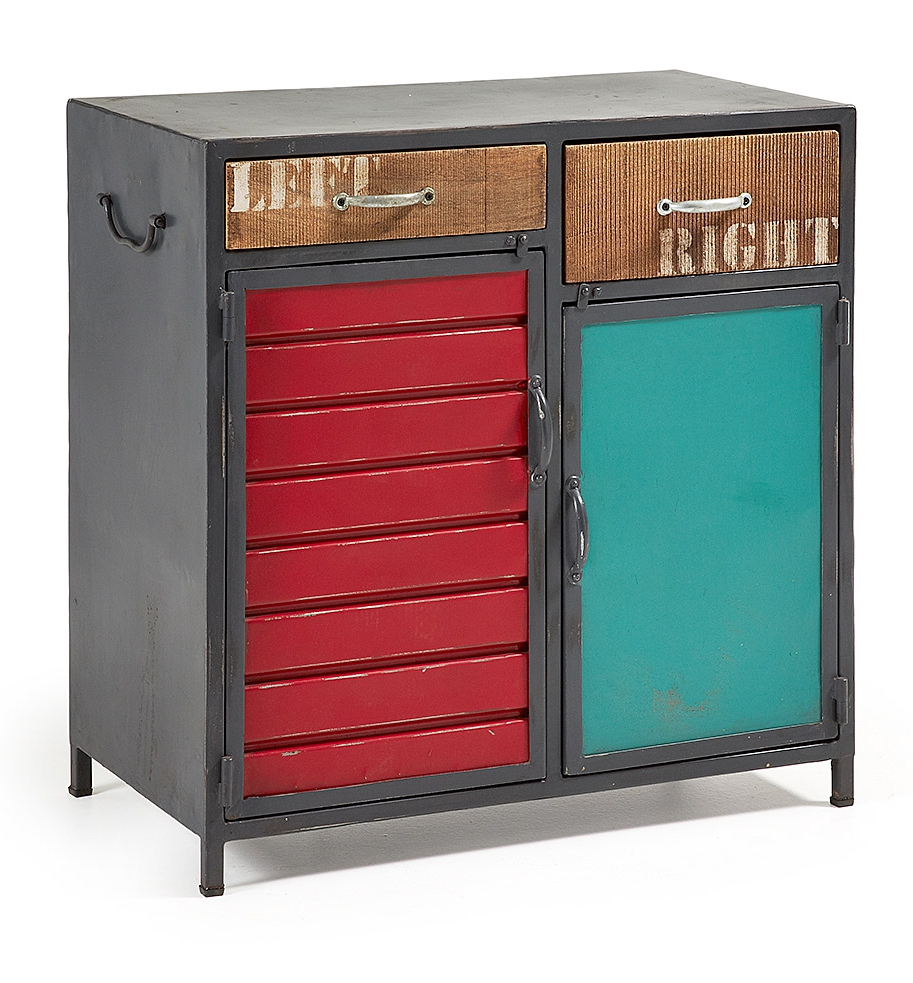 Kamir
The Madrid based shop is another recent find, which I'm planning to keep an eye on. So many cool and original items! This one brings something different to the market place, you really should check it out, guys! And best thing is that this shop looks cheaper than other similar style retailers. The outlet section has some real deals with discount up to 50%, but the best items run out fast, so hurry up!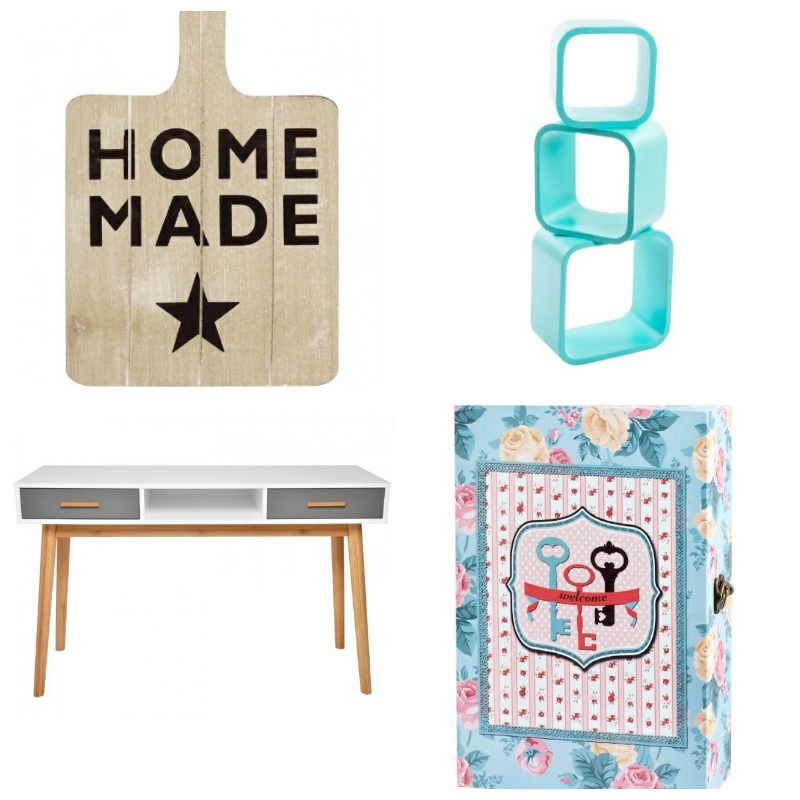 If you want to find more shopping tips and my advice on Spanish and international furniture and home decor stores, you might want to check out previous issues of this weekly section.