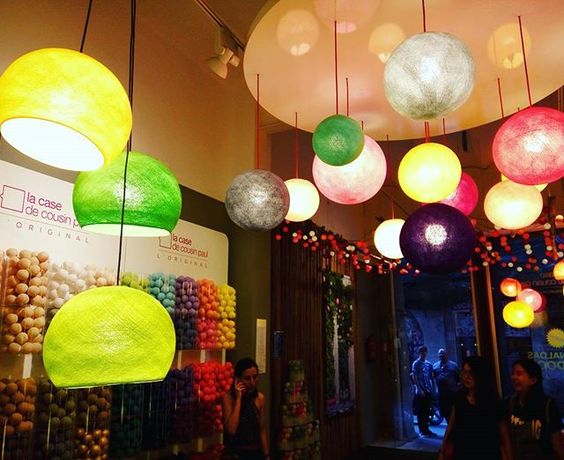 La case de Cousin Paul is closing its shop in Barcelona's barrio Gótico, and selling off everything with a 40% discount. Even if you haven't heard about this brand before, you've definitely seen their signature string light garlands. The colorful cotton balls can create a playful and fairytale feel in any room, from nursery to the kitchen, and they also go well with the ever-reigning Scandinavian style.
I discovered this shop two years ago year as I was wandering the narrow streets of el Gótico and was instantly captivated by the riot of colour you could see inside. The colour palette was overwhelming, I needed a lamp shade for my bedroom in my Barcelona place I was still furnishing at a time, but there were so many cool shades that it made you dizzy. Finally I chose an emerald green lamp, you remember how I love emerald greens, right? It fit perfectly into my room.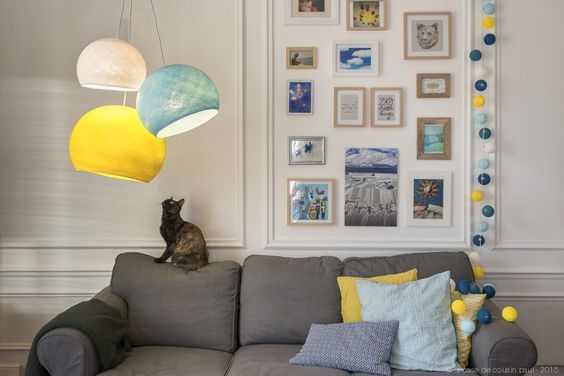 How La case de Cousin Paul was born
The brand was born out of a romance. 15 years ago a young couple fell in love and decided to travel together. From one of their trips they brought back colourful cotton balls. They though it was a great idea for business. Meanwhile, they had a baby boy, named Paul. So they put the shop the name La case de Cousin Paul – "Cousin Paul's hut".  At first they only made string lights, but then their portfolio came to include globe and cupola lamp shades. And a small shop in Montmartre has grown into an international business, which includes a shop in Barcelona (Carrer d'Avinyo 22).
Sadly, it appears that the shop wasn't doing too well, so by the end of February it's going to close. Good news is that if you live in Barcelona you have a chance to grab a nice lamp or string lights with a 40% discount. And that's an absolute bargain, the company never offers any season sales, nor have I ever seen a special offer for Black Friday.
The shades normally cost between 25 and 45€, and the garlands have similar prices.
Shop online
If you don't live in Barcelona, you can shop La case de Cousin Paul's online store.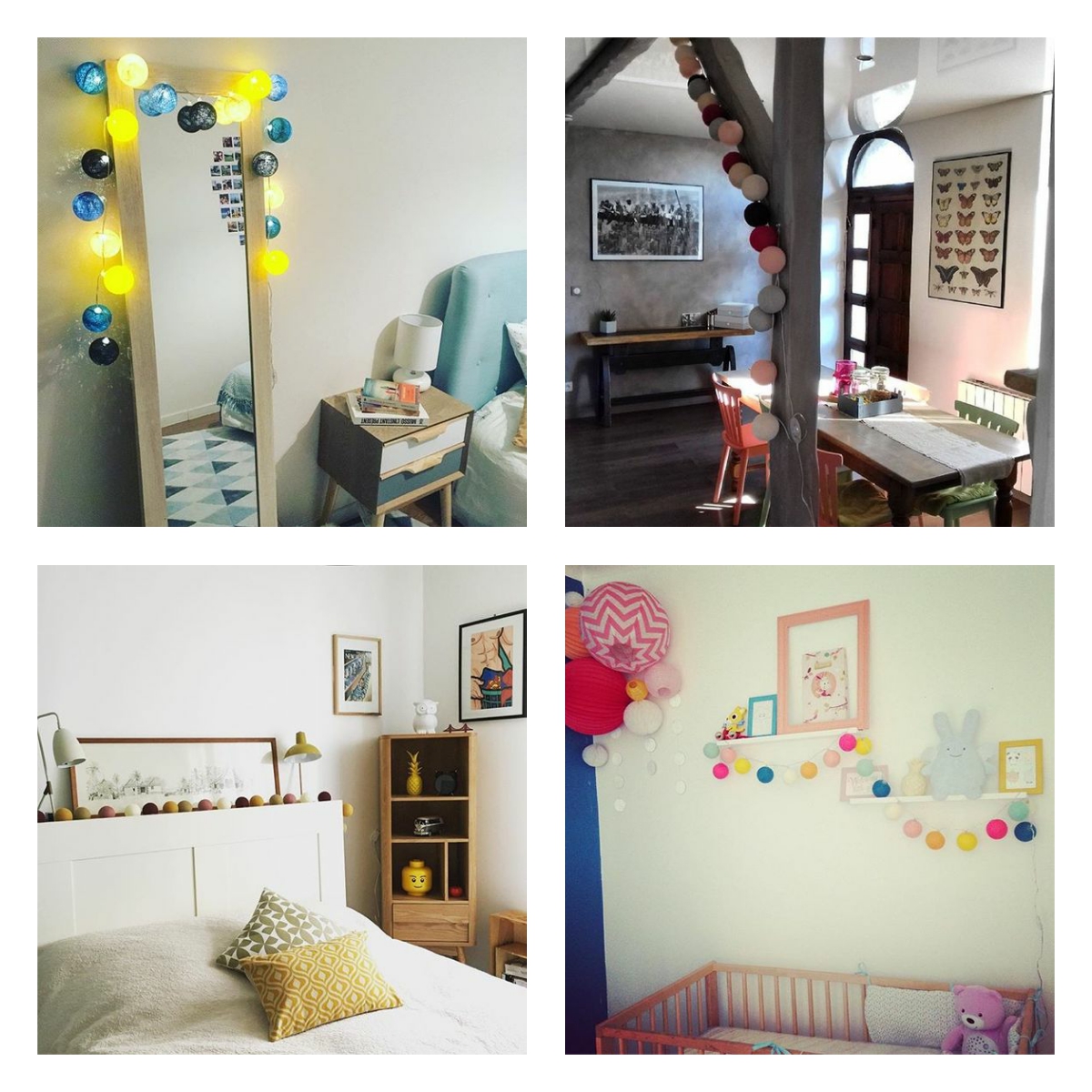 La case de Cousin Paul
Barcelona Carrer d'Avinyo 22
Hurry up, with such a discount they will be running out of stock soon! Grab those lamps and garlands before they're gone. I've bought myself two more cupola shades in purple and beige colours. Wanted a yellow one, but they no longer had the hue I wanted in the bigger size shade.
Photo credits:
http://www.lacasedecousinpaul.com/en
https://www.instagram.com/maud_callonnec/ https://www.instagram.com/lechappeebelledeco/ https://www.instagram.com/carolinedlinsta/ https://www.instagram.com/colinet06/