While I was in Madrid for Casa Decor 3 weeks ago, I stayed in Chueca and discovered that this neighborhood has changed so much! A couple years back, when I did a post about two Chueca design shops – Mestizo and Guille García-Hoz, it already was trendy and cool, but this time I found so many new design shops, that I thought I need to expand my post from December 2016 and make a map. It's not a complete list, you will find more places when you set out and explore the area for yourself!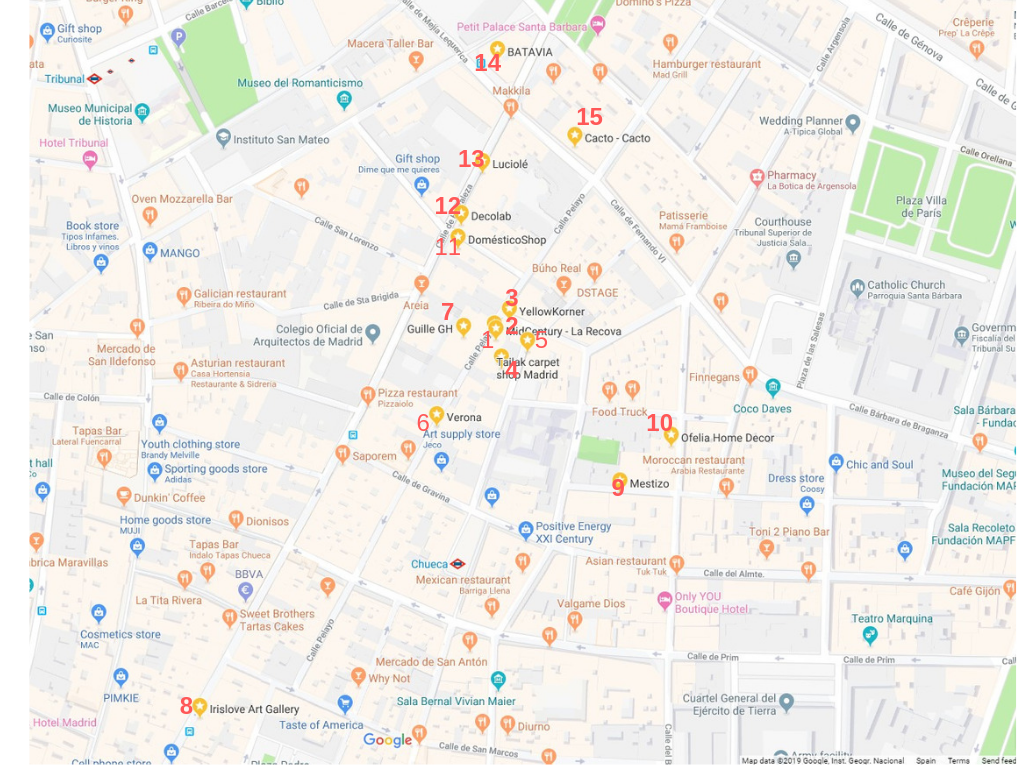 1. MidCentury – La Recova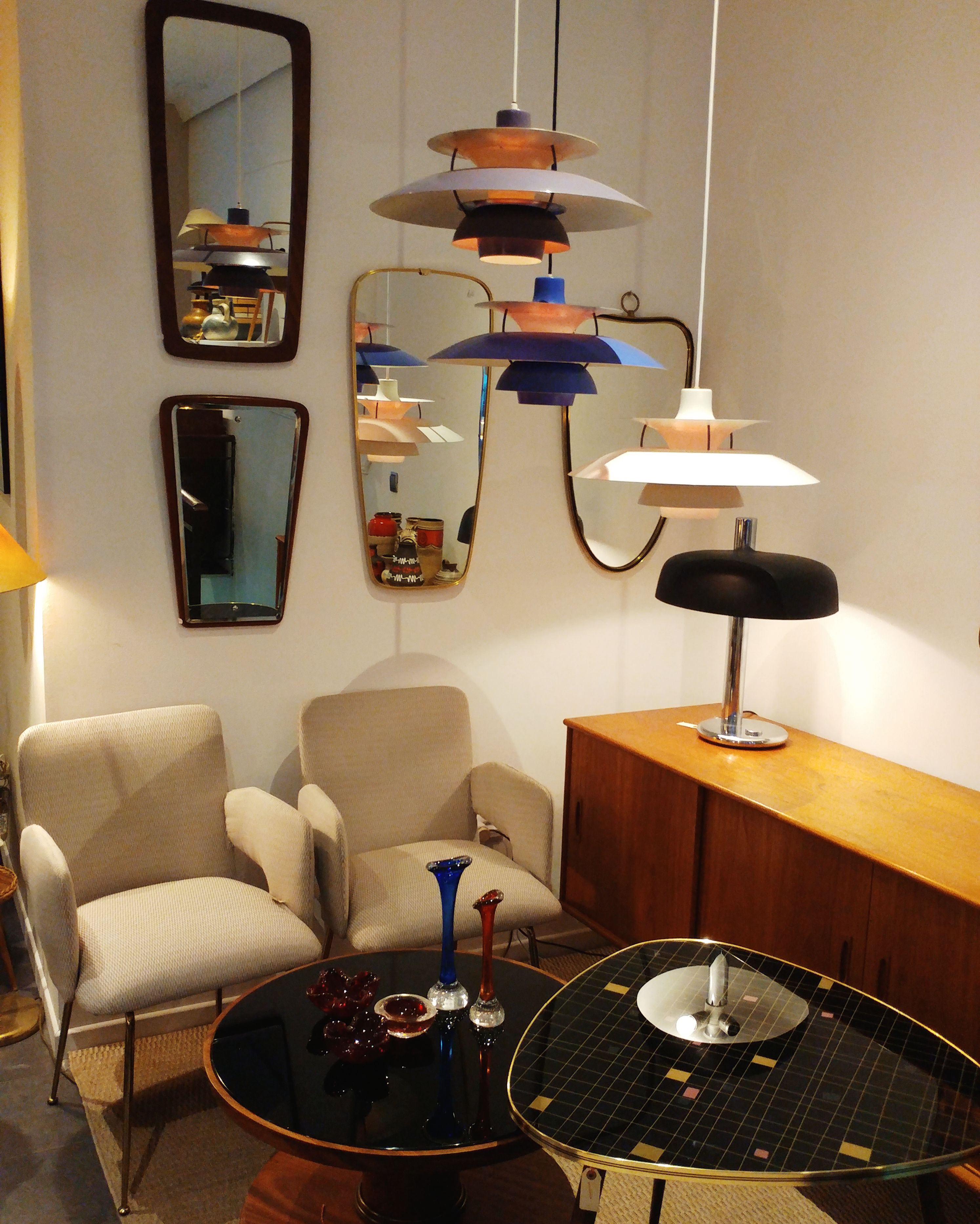 Beautiful selection of furniture from 1950s, 1960s and 1970s from África Salces and Luis Quiñones, whose first shop was featured on my guide to el Rastro. Two years ago, the couple decided that their stock is too big and they needed to expand. Trendy and bustling Chueca was a natural choice for their second shop on calle Pelayo.
Calle Pelayo 62, recova.es
2. Aunty B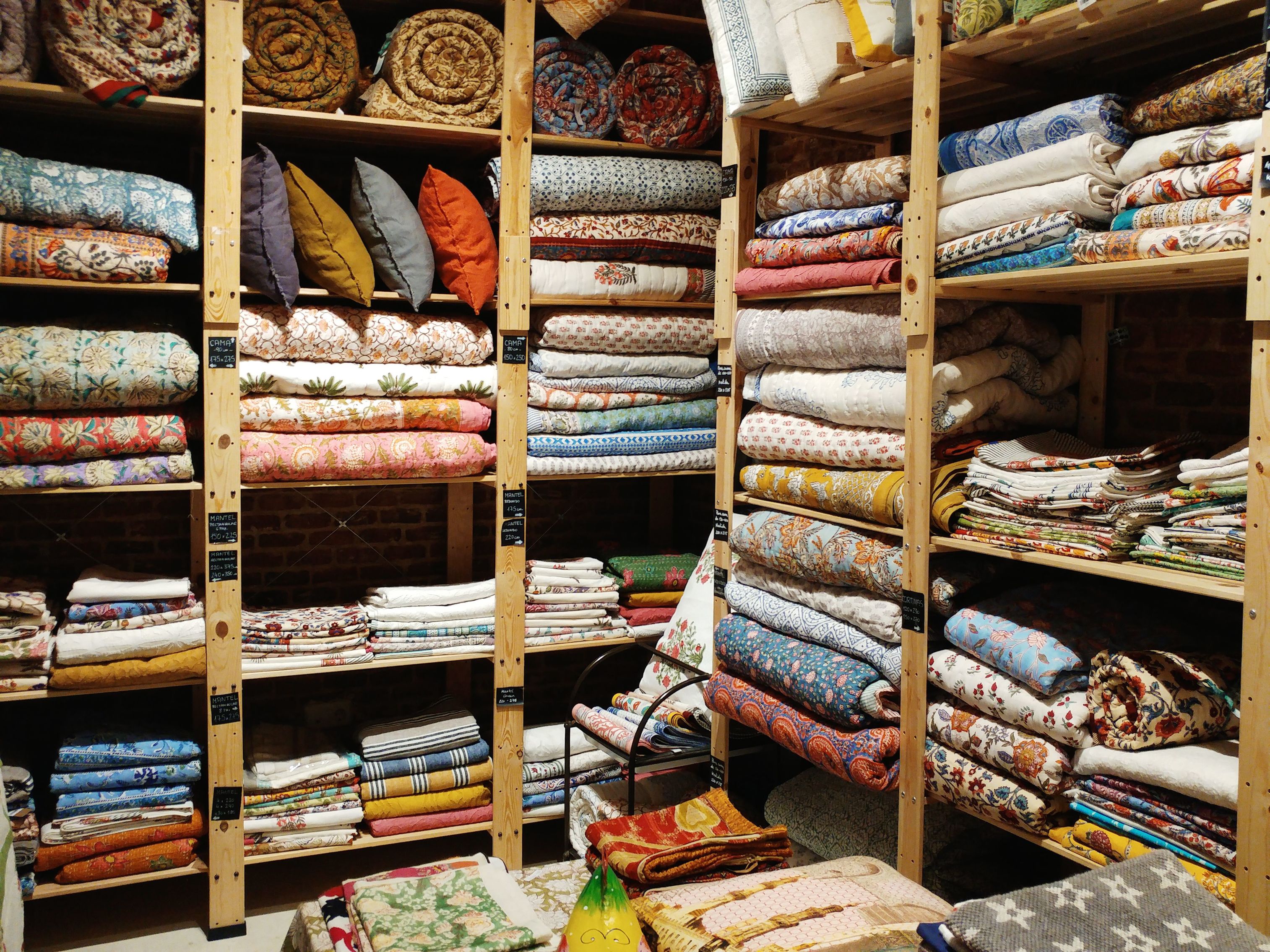 A charming little place packed with colorful artisanal decor and home textiles from India, including rugs, bed throws, table cloths.
Calle Pelayo 62, auntyb.es
3. YellowKorner
Yellow Korner is a global chain of galleries, whose ambition is to democratize art photography and make it accessible to anyone. Madrid has two YellowKorner galleries (the other one is in Salamanca neighborhood), and if you're looking for a statement big-sized art photo, this is the place for you.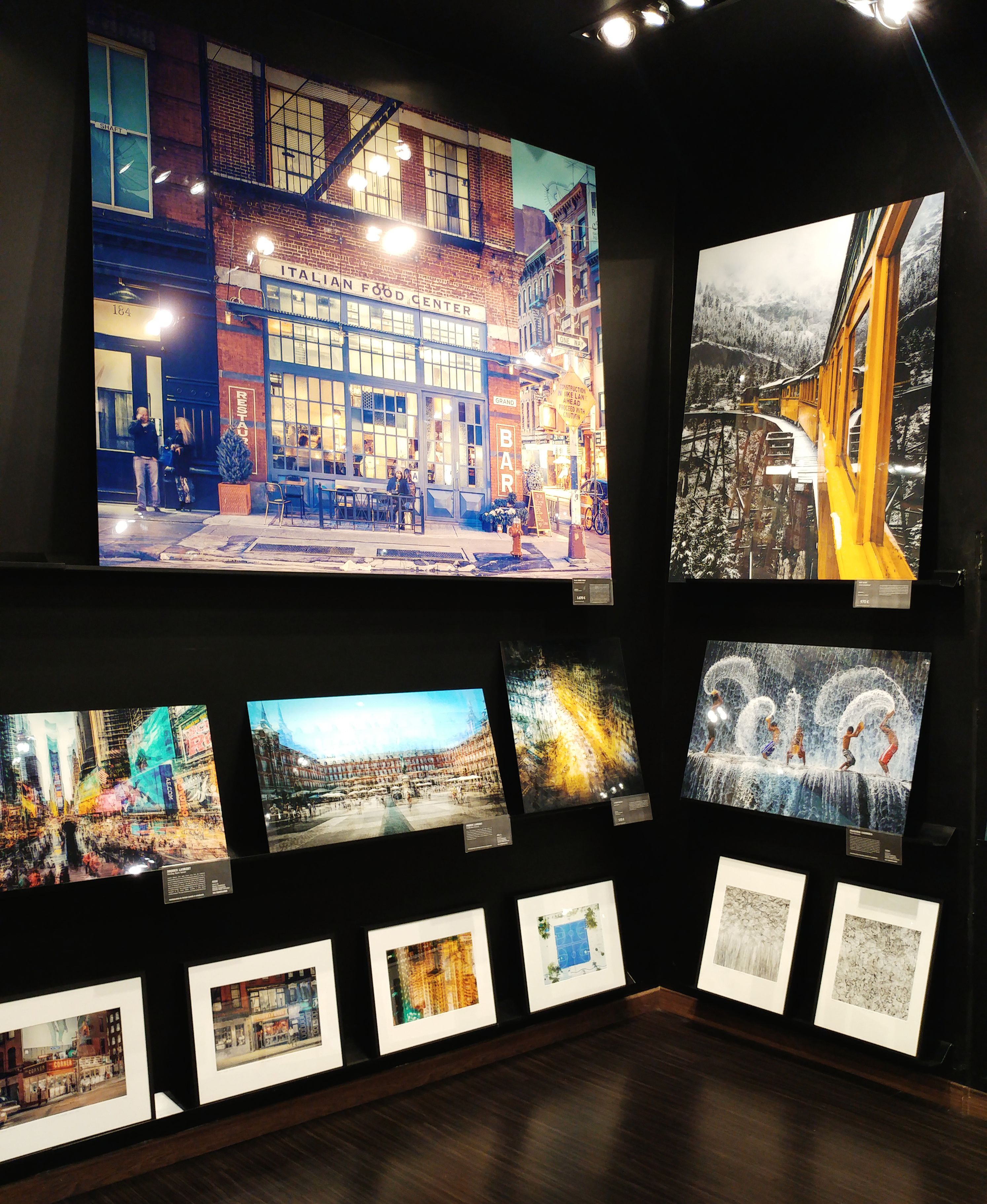 Calle de Belén 2, yellowkorner.com
4. La Europea
If you're looking for real antique gems – furniture, mirrors, paintings, lamps – from early 20th century and before, this place is for you.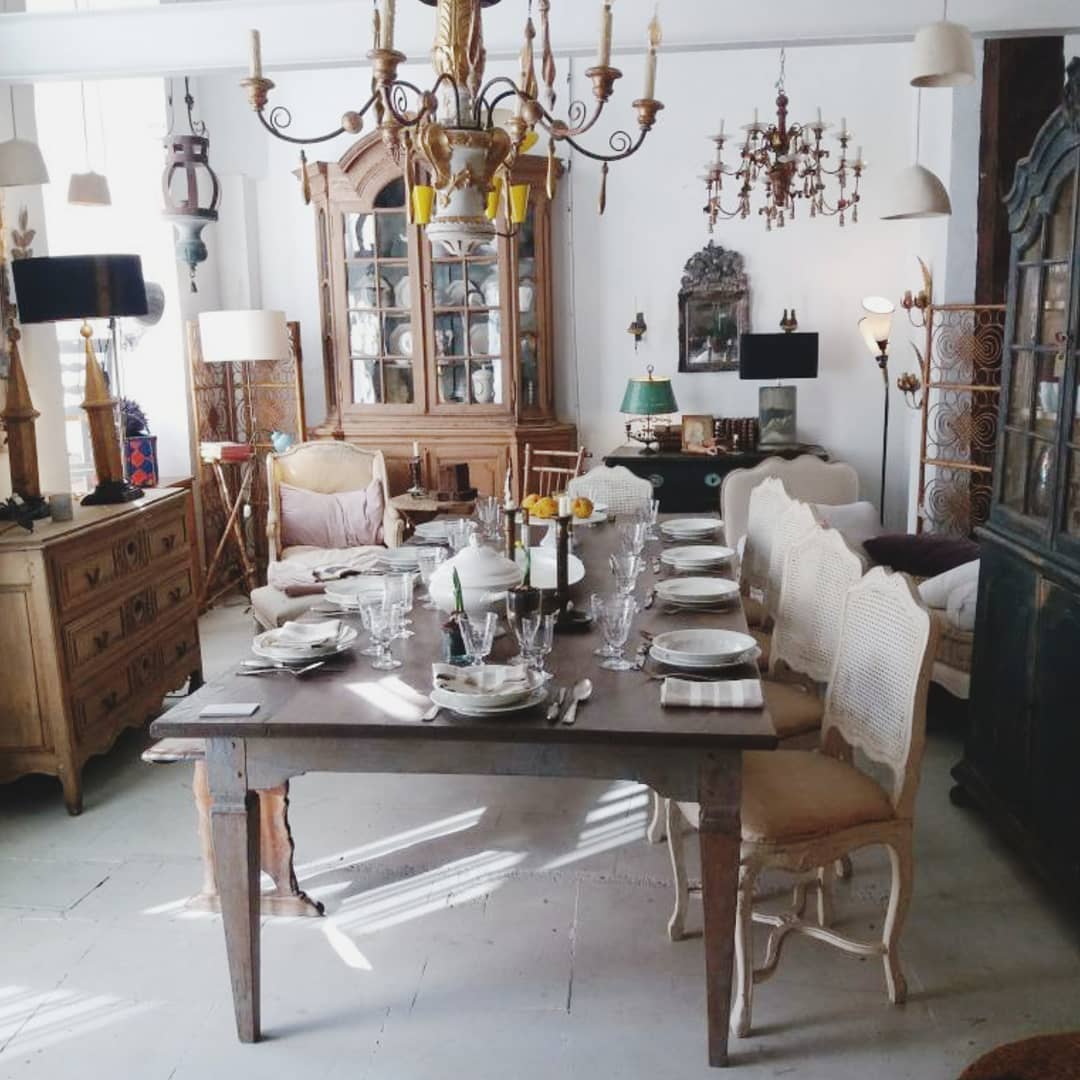 Calle San Gregorio 17, laeuropea.es
5. Tailak
Another business, which started at el Rastro and chose Chueca as their second location, Tailak specializes on rugs and cushions from Afghanistan and Central Asia.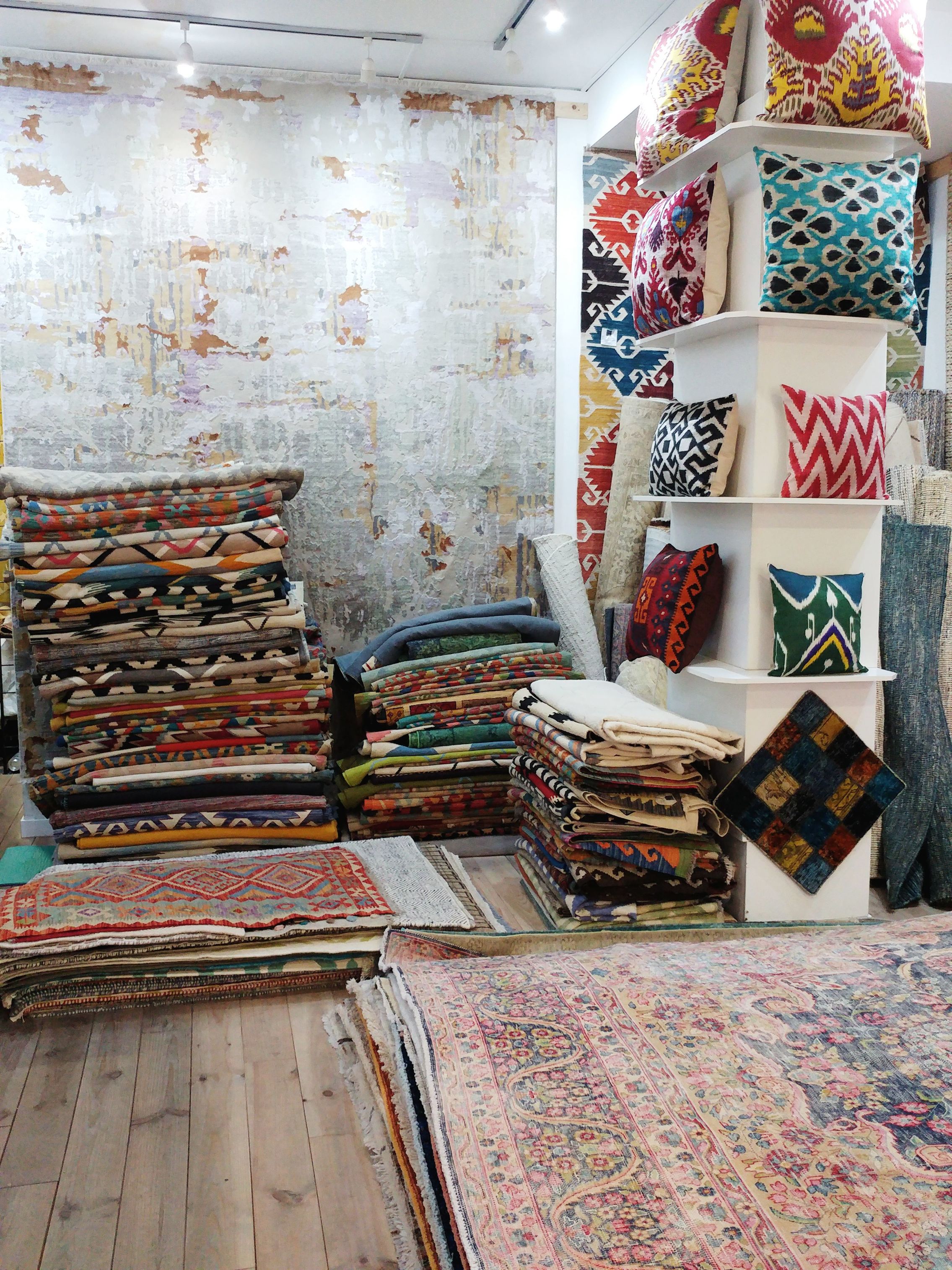 Calle San Gregorio 8, tailak.com
6. Verona
A charming shop packed with pretty much all kind of home decor and small furniture. Utensils, glassware, handmade candles,  storage baskets, wall decor…whichever item you need, you will probably find it here.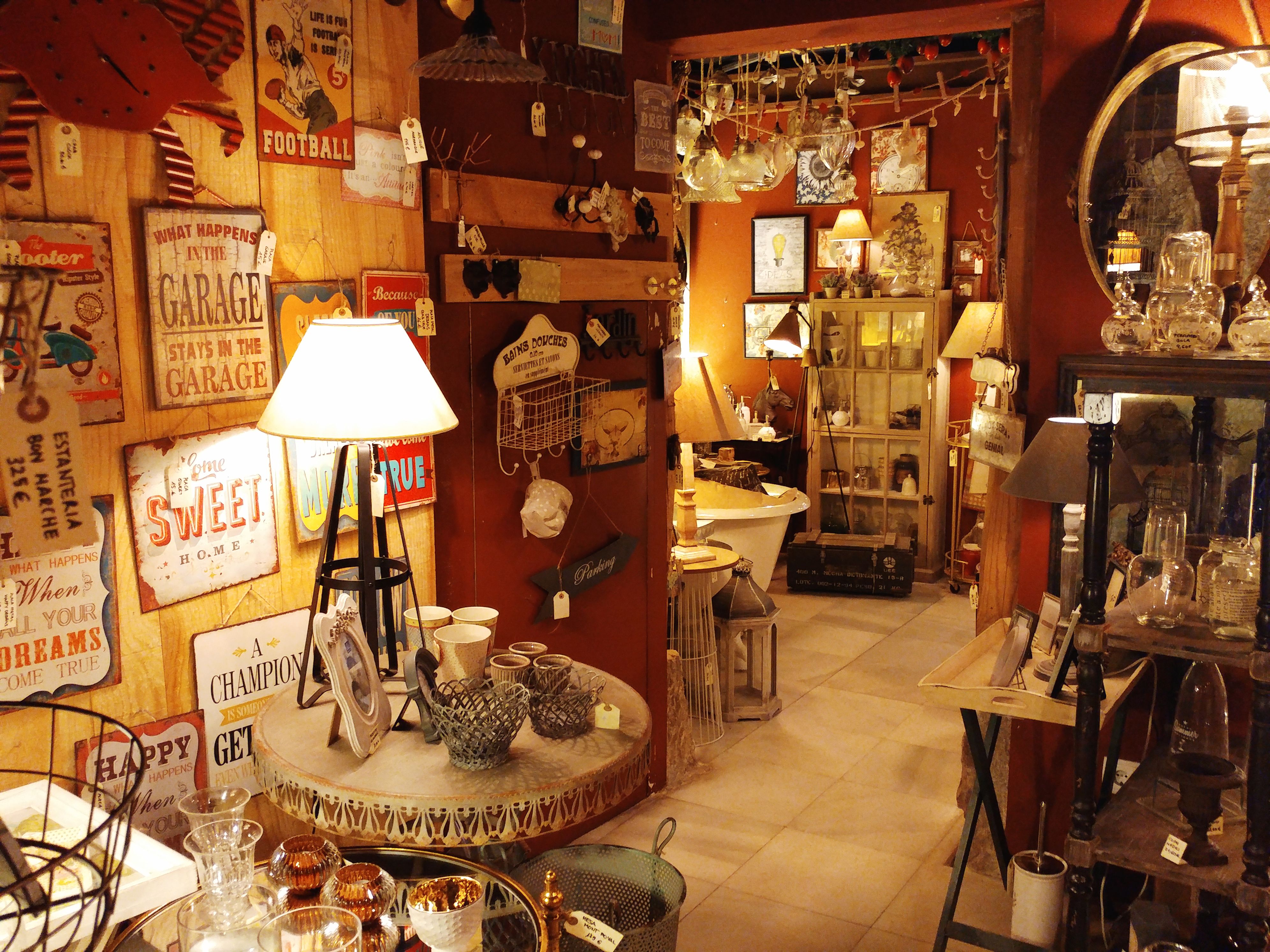 Calle Pelayo 44, angelstudio.es
7. Hola Guille
Guille García-Hoz is a leading Spanish interior designer and ceramist. His shop is packed with very cool and quirky animalistic ceramics, created by Guille himself, along with creations of other Spanish and European brands.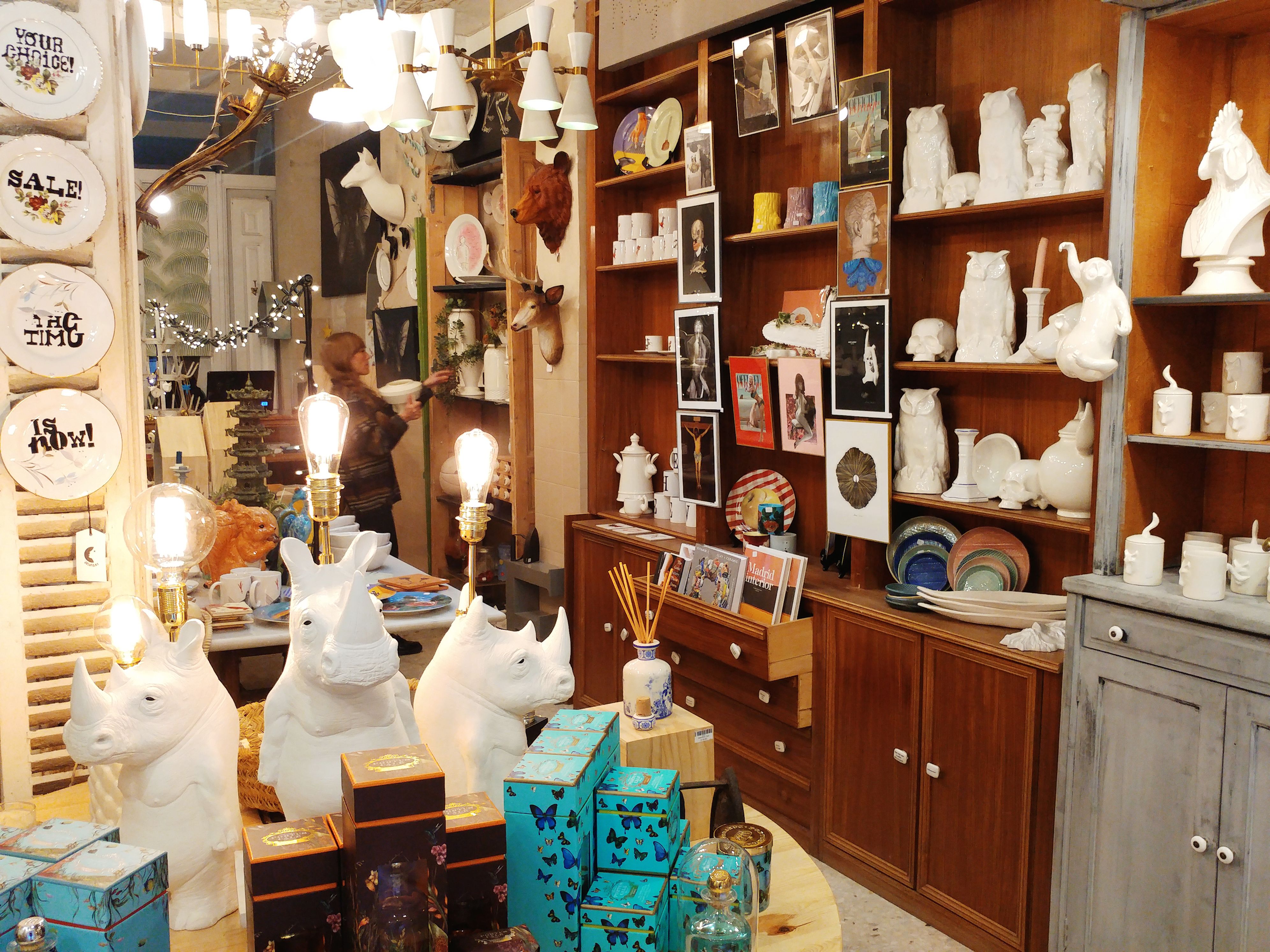 Calle Pelayo 43, guillegarciahoz.com
8. Iris Love Art Gallery
Our eyes and the iris we possess is a work of art, and scientific innovations made it possible to take a photo of the iris and turn it into a piece of art, you can put on your wall. How cool is that?! And did you know that your iris is just as unique, as your fingerprints?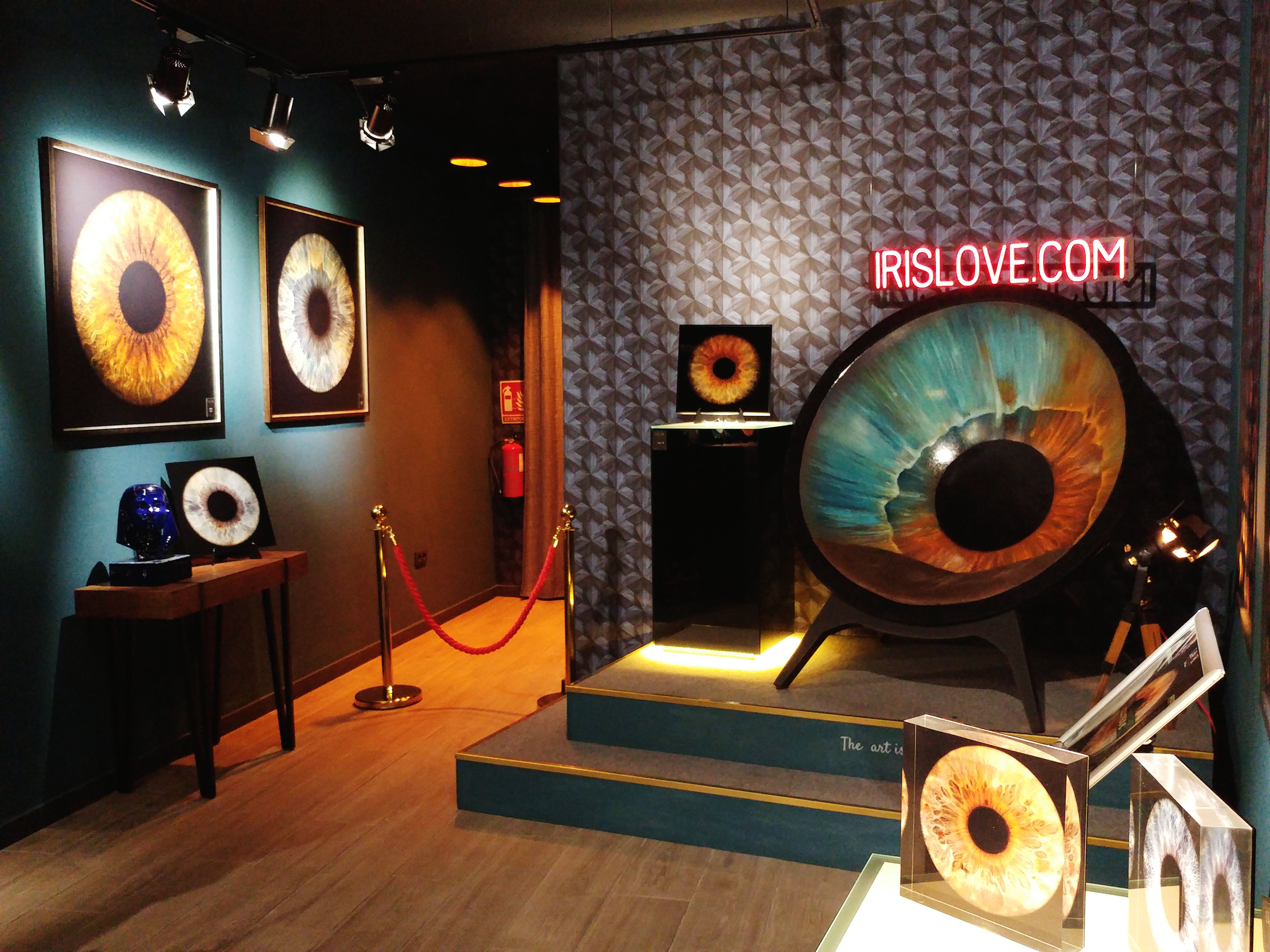 Calle de Hortaleza, 26, irislove.com
9. Mestizo
Another Chueca design shop I already wrote about in 2016, Mestizo offers a selection of upscale furnishings, including antiques, for very stylish, but natural feeling  and relaxed interiors. Prices are outrageous, but everything is absolutely gorgeous.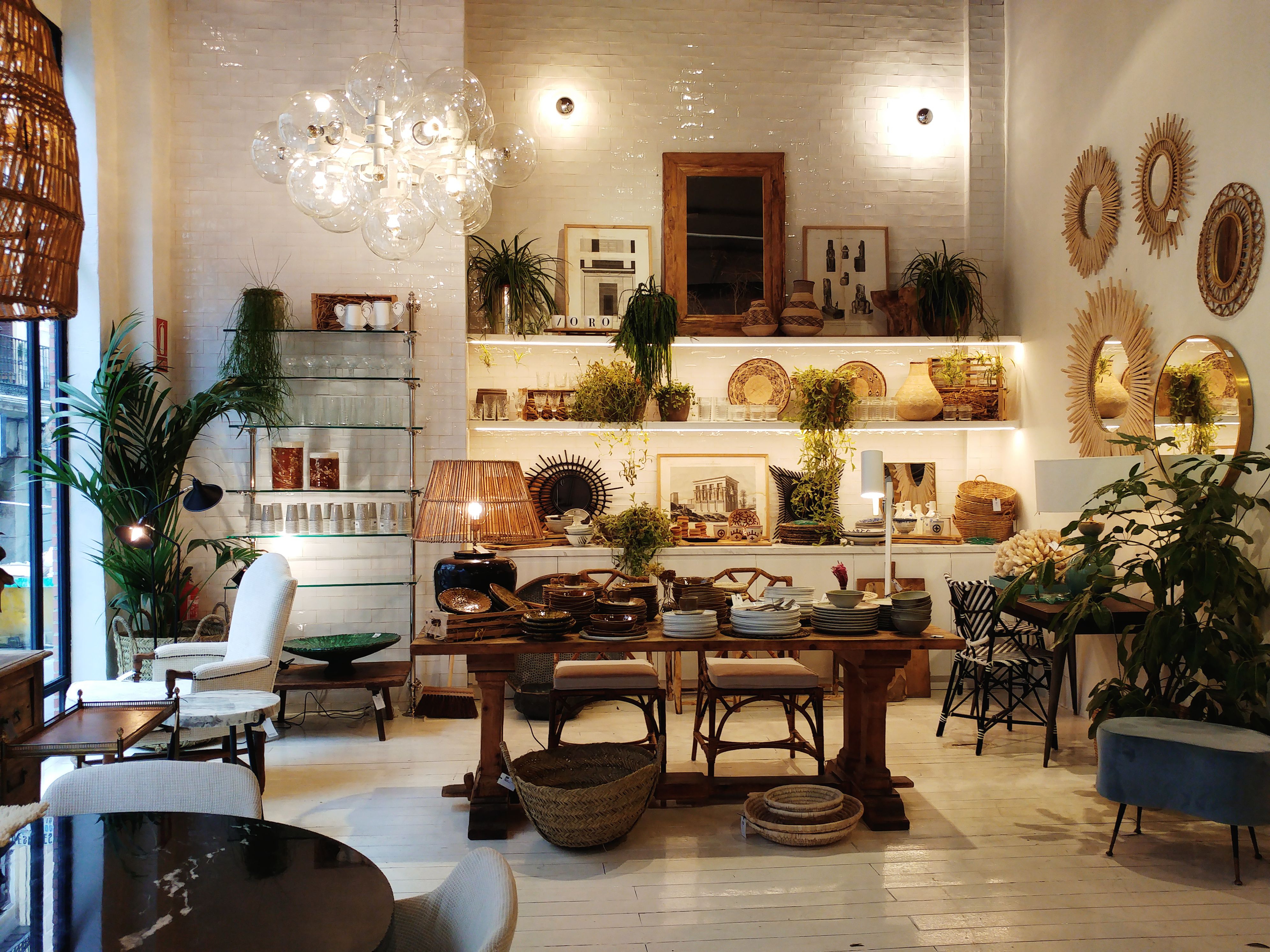 Calle Piamonte 4, mestizostore.com
10. Ofelia Home Decor
A brand new place opened in December 2018, Ofelia is a charming shop of vintage, country and industrial style home decor and furniture. A must-visit if you want or need to set up a beautiful table. And you have until March 10 to visit Casa Decor 2019, and Ofelia's space, among other.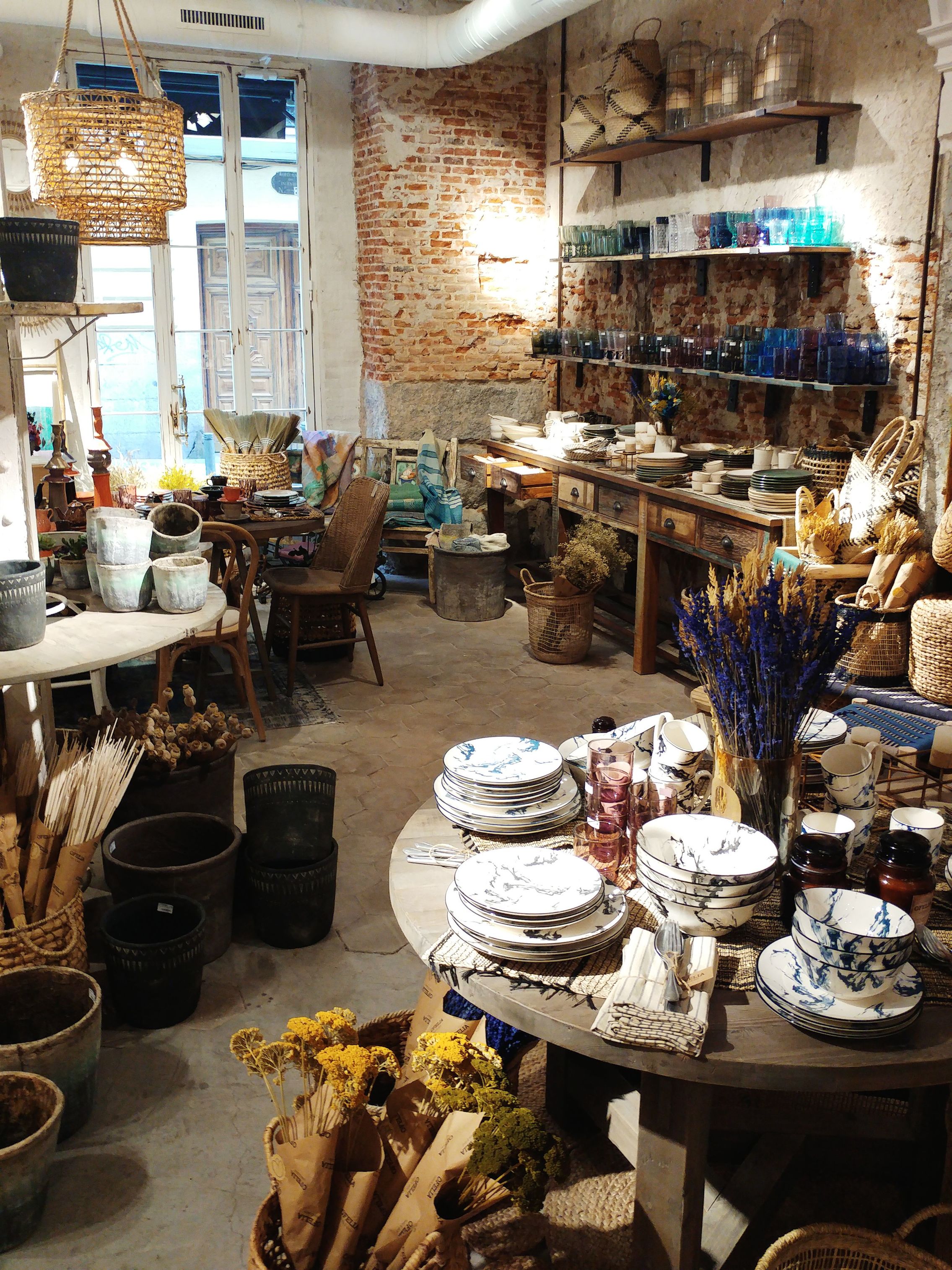 Calle del Barquillo 33, ofeliahomedecor.com
11. Doméstico Shop
Dómestico is a chain of upscale contemporary furniture, including such renowned brands as Cassina, Zanotta, Vitra, Knoll, Muuto, Normann Copenhagen, Tom Dixon and many others. A must-visit if you want your home essentials to be top quality.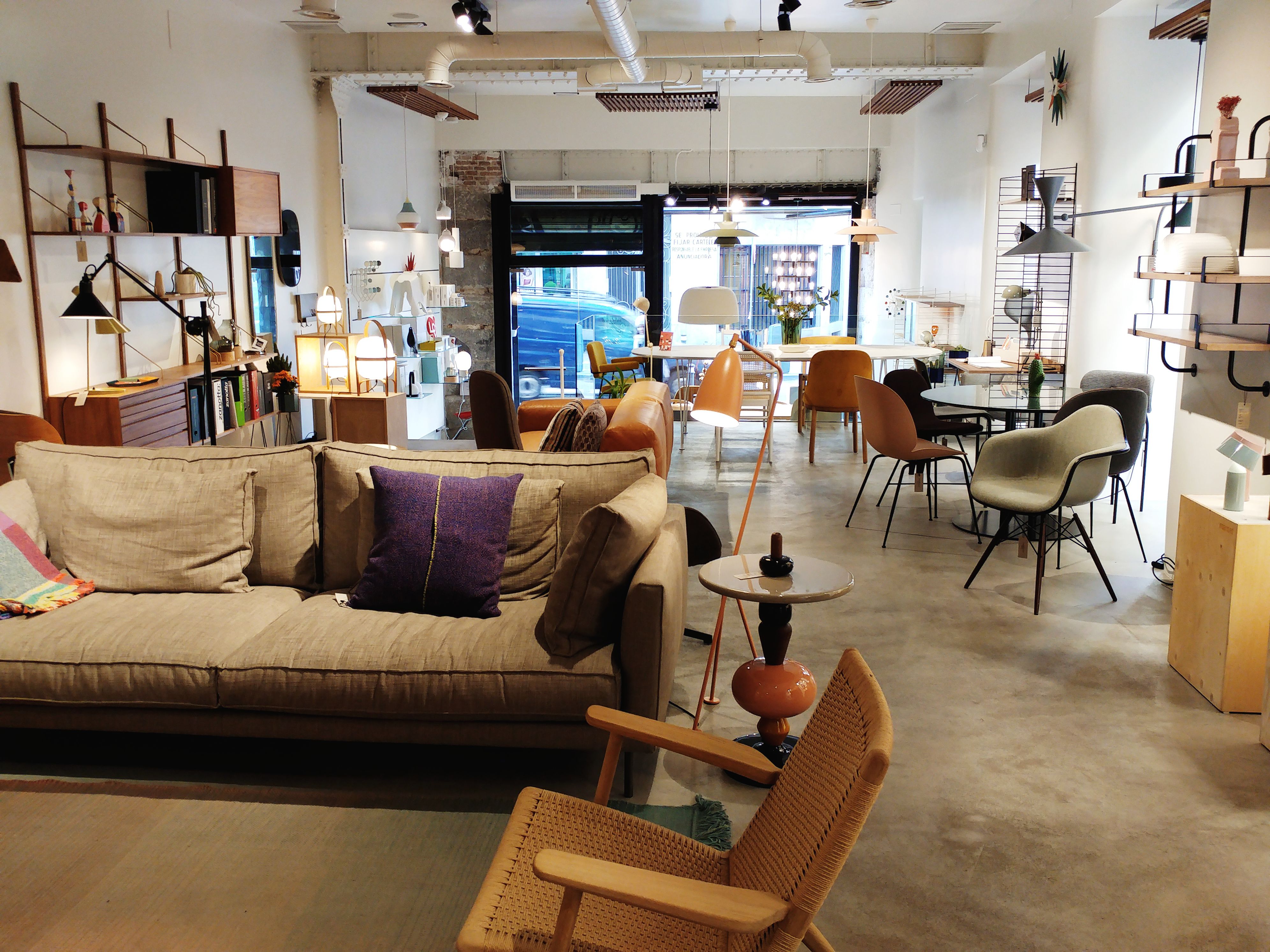 Calle de Hortaleza 102, domesticoshop.com
12. Decolab
A creative interior design studio and shop, catering to customers, who seek individual approach and customized and unique furnishings and piece of art, rather than standard solutions. Their showroom is small, but beautiful, I spotted some gorgeous pieces of furniture from the street and just had to peep in!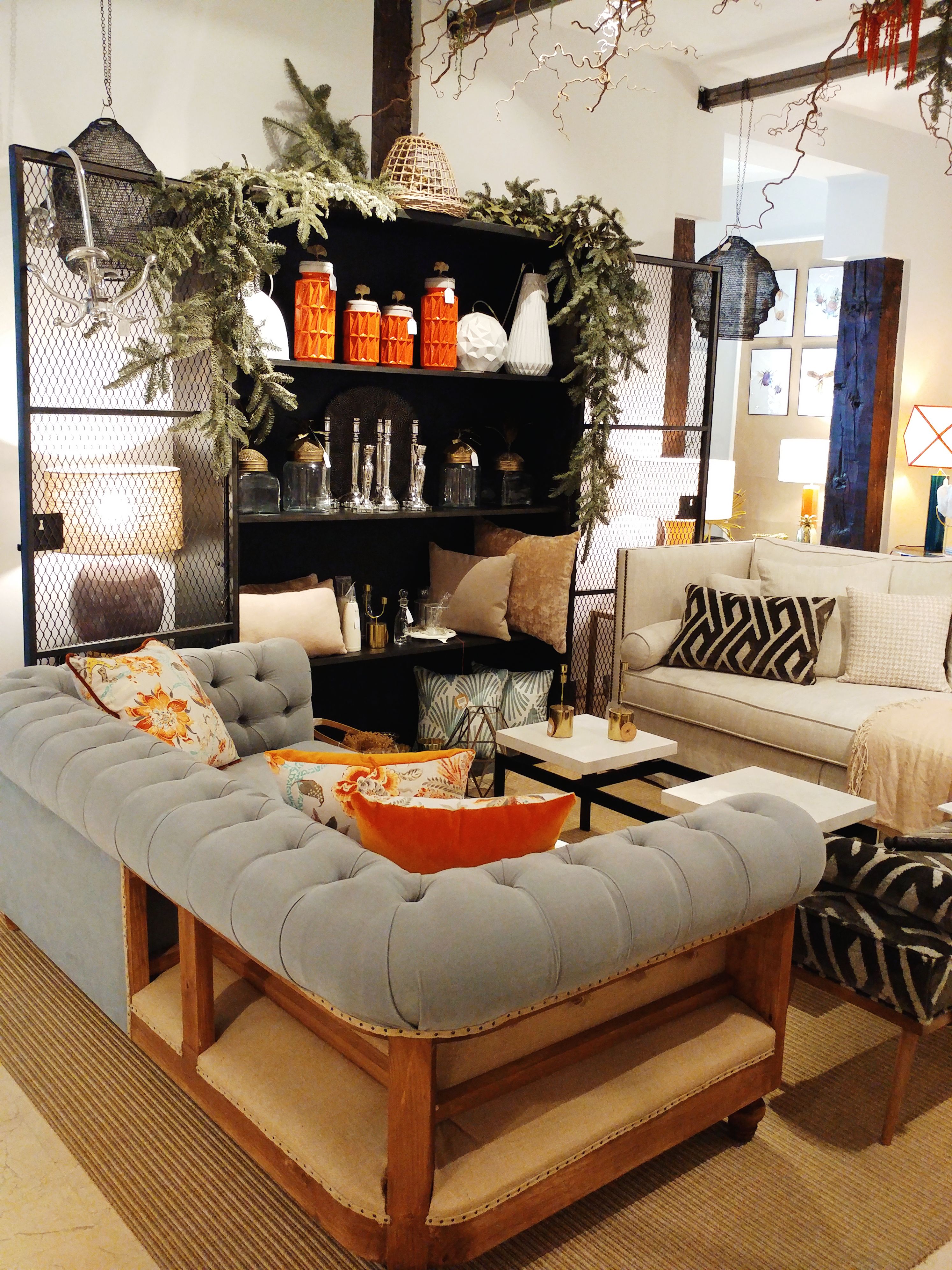 Calle de Hortaleza 104, decolab.es
13. Luciolé
Lamp is a great way to add a pop of colour to your home, and Luciolé offers a great selection of different styles and colors, along with electric parts.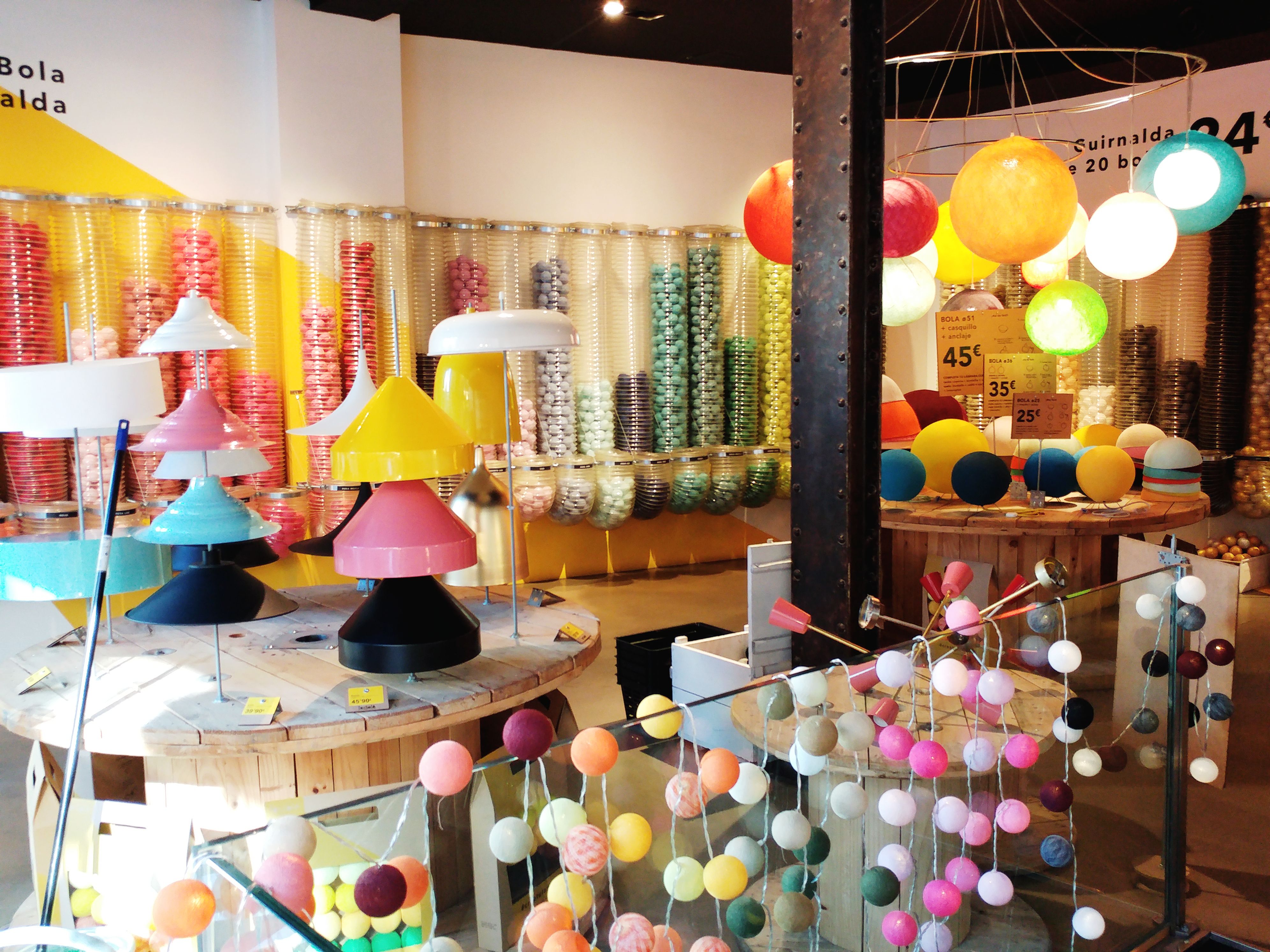 Calle de Hortaleza 106, luciole.es
14. Batavia
This is technically not Chueca, but Las Salesas, a neighborhood separating hipster and LGBT-friendly Chueca from the bourgeois Salamanca, but I decided to put Batavia on my map anyway. For over 20 years, this company has offered an eclectic mix of contemporary furniture and vintage pieces collected all over the world, and its flagship store inaugurated in 2016 is a 400 sqm space, which occupies the former stables of a 19th century mansion.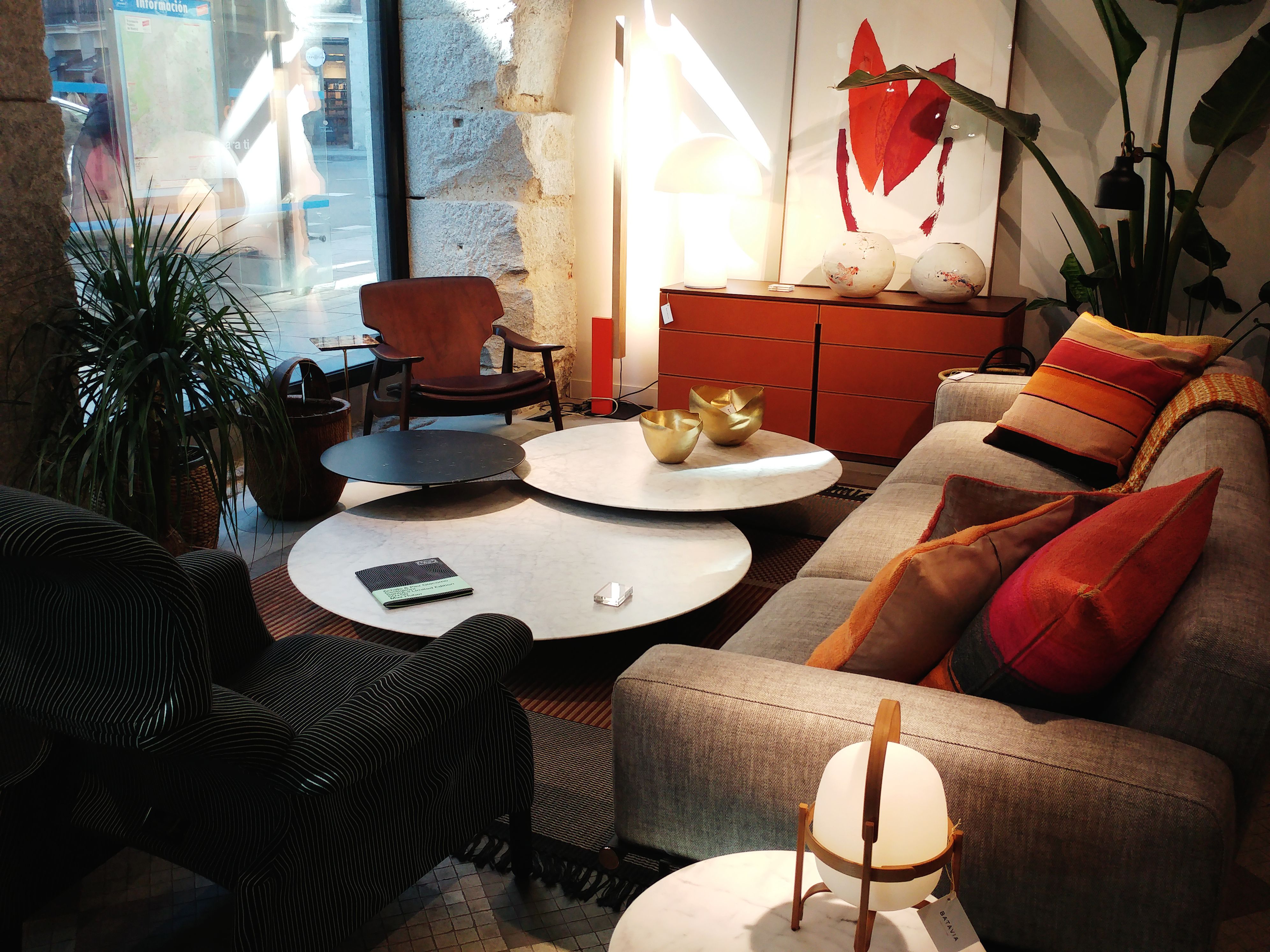 Calle de Mejía Lequerica 2, batavia.es
15. Cacto-Cacto / Margarita se llama mi amor
An urban green paradise off the main arteries, these two flower shops from the same owner offer a huge selection of cacti and other potted plants and flowers.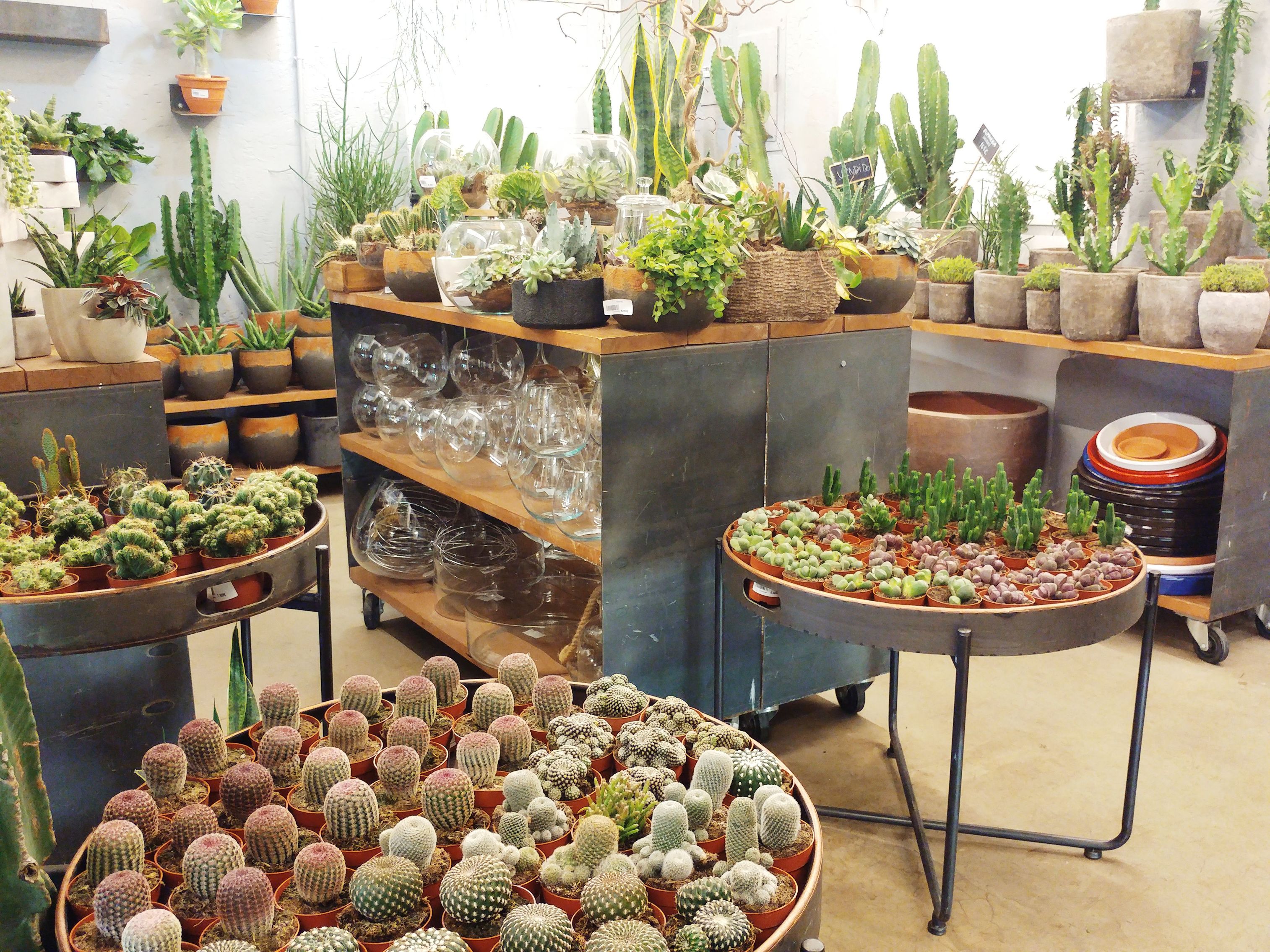 Calle de Fernando VI, 7-9; cacto-cacto.com; margaritasellamamiamor.com