A few weeks ago I made a trip to Madrid and spent one morning checking out cool local non-chain shops selling furniture and home decor. Today I'd like to tell you about two shops located in Chueca, a bustling and hip neighborhood in the center of the Spanish capital – Mestizo and Guille García-Hoz.
Mestizo
Mestizo Contemporary Store (calle Piamonte 4) was founded by several interior design professionals with a passion for antiquities, but the 300 sq. meter space with 5-meter ceilings is packed with new items alongside antiques, creating a very natural feeling fusion. By the way, the name of the shop also reflects this original blend of styles and even cultures, "mestizo" means a person of mixed ethnic ancestry.
Mestizo promotes very natural feeling interiors with lots of plants, wood and other traditional materials creating tranquil and relaxing ambiance, with a touch of prominent contemporary designs and patterns for a more mainstream and eclectic feel. Prices are not exactly low-budget friendly, but the items are really high quality and not something you will find in chain stores.
They are currently preparing to launch an online shop, I just hope they will come up with a way to somehow recreate the outstanding offline shopping experience offered in their store, the space is really impressive, well-thought, clean and fresh feeling, and so inspiring.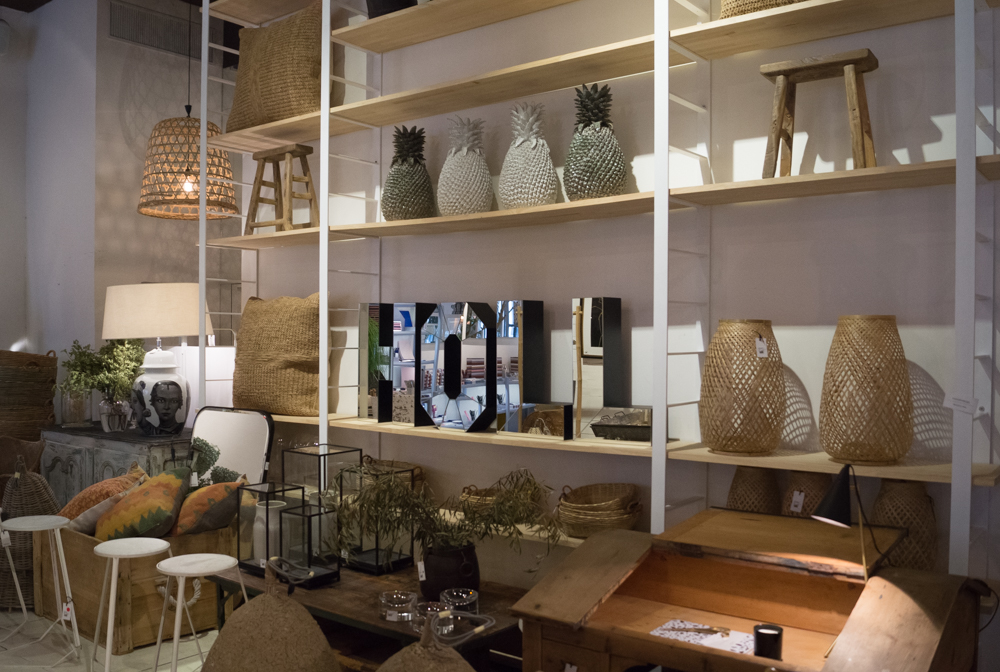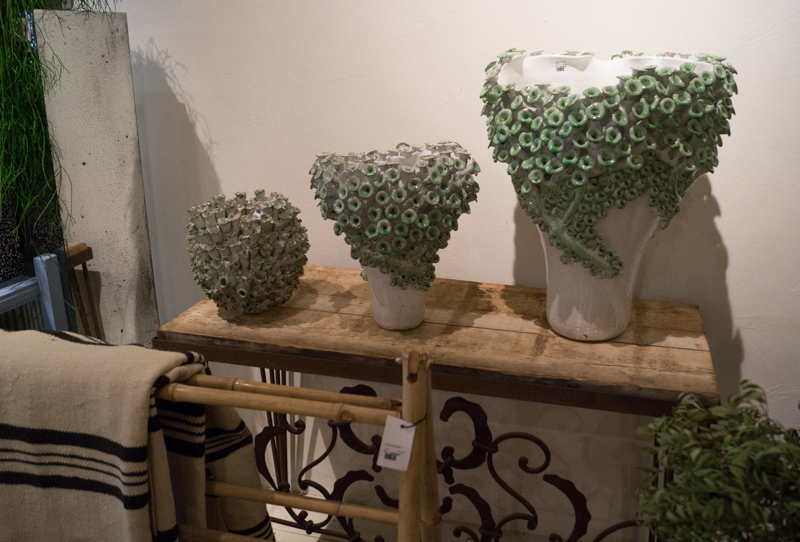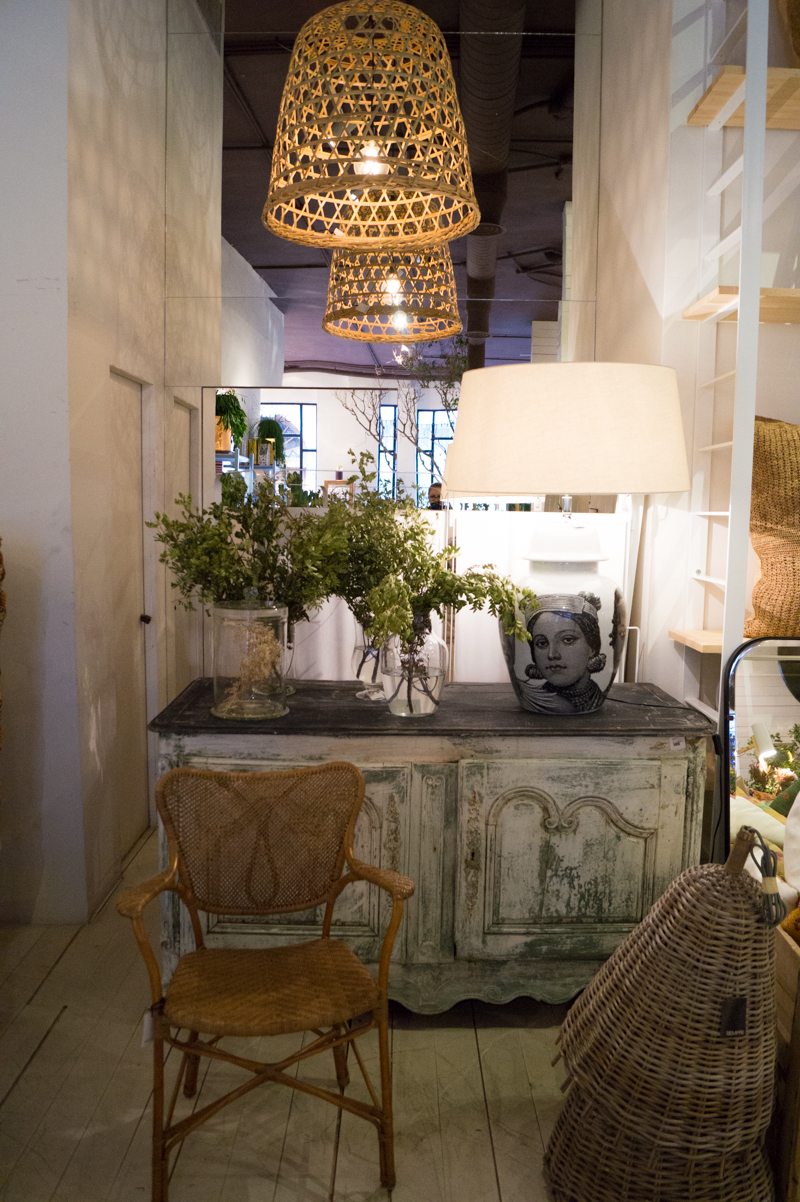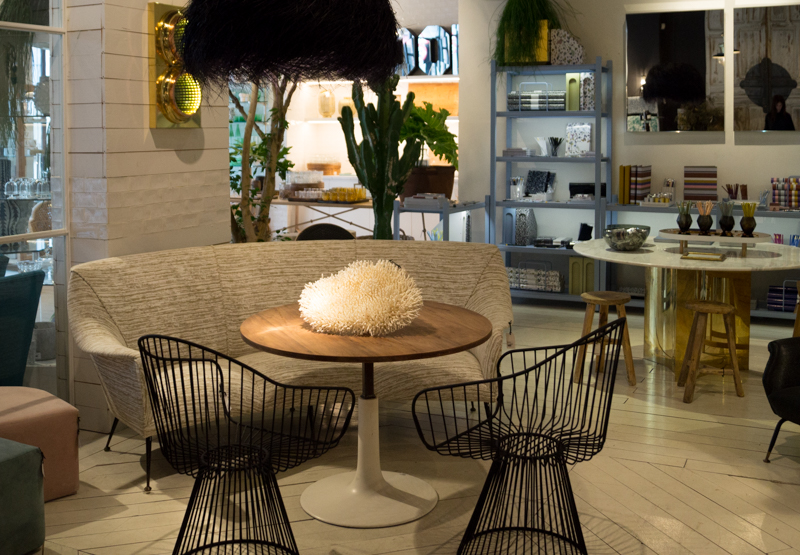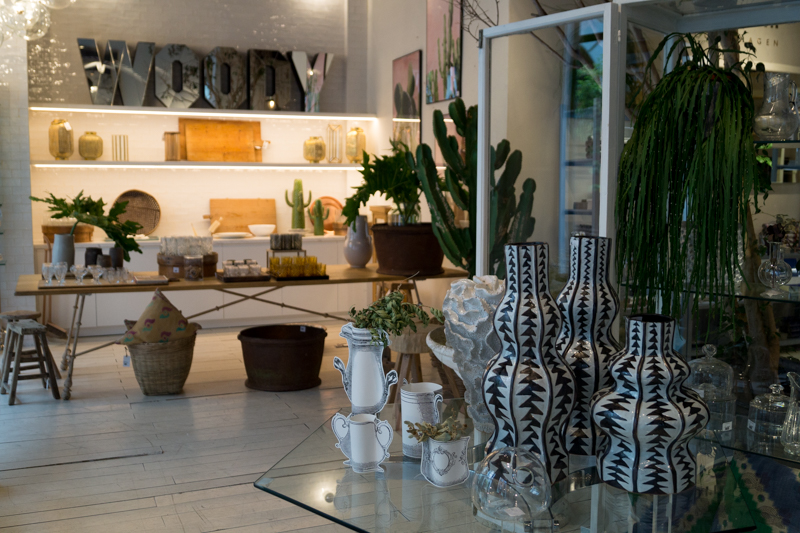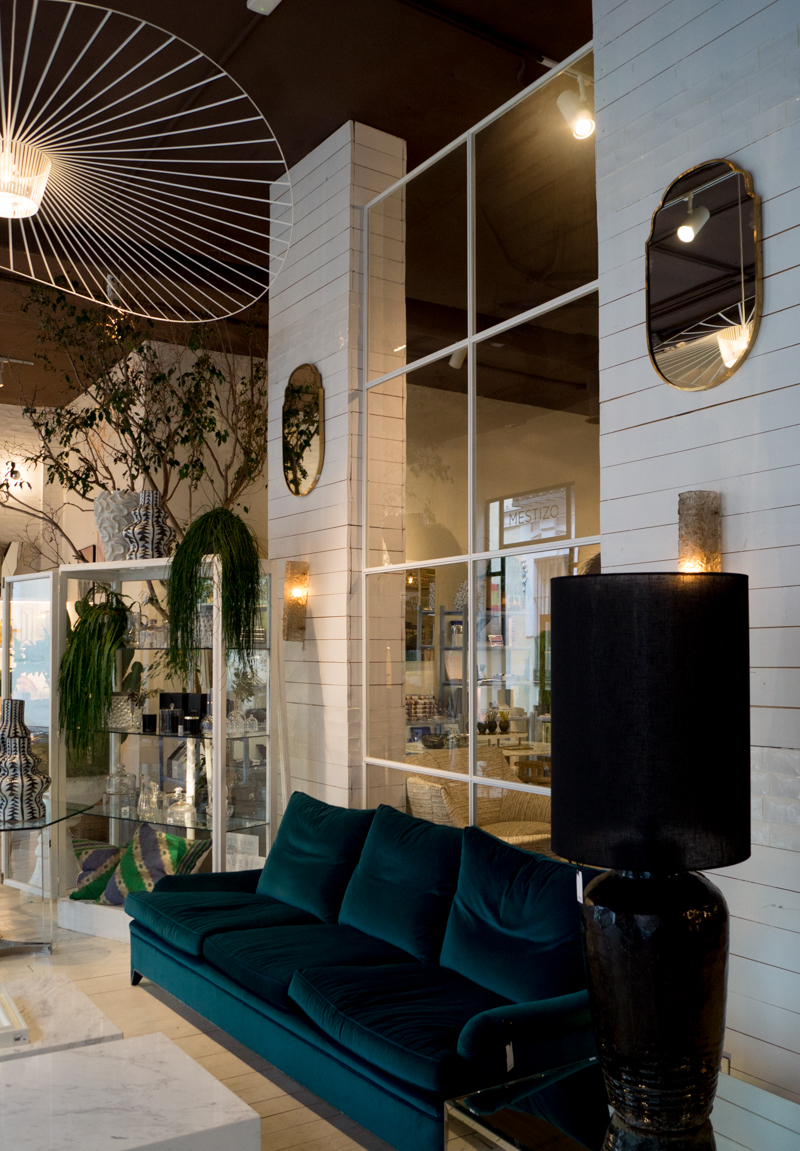 Mestizo Store
C/Piamonte 4 Madrid
Monday – Saturday 10AM to 8'30PM
Guille García-Hoz
The second place I'll tell you about is something very different from Mestizo. The studio and shop of Guille García-Hoz – leading Spanish designer and master of animalistic ceramics, is a small space which has a jaw-dropping effect on visitors – it is packed with very cool and very quirky ceramics and other home decor created by Guille himself, along with designs from other Spanish and European brands. I first heard of Guille García-Hoz at Casa Decor 2016, where he created a very impactful project for Samsung – a kitchen, where straight lines and shining metal of household appliances was contrasted against the crude beauty of rustic and antique furniture.  And now that I returned to Madrid I just had to check out his shop.
The most distinguished creations of the Spanish designer are the deer Gerardo,  elephant Maribel, whale María Cristina, and a new addition to the collection –  a lemur called Eliso.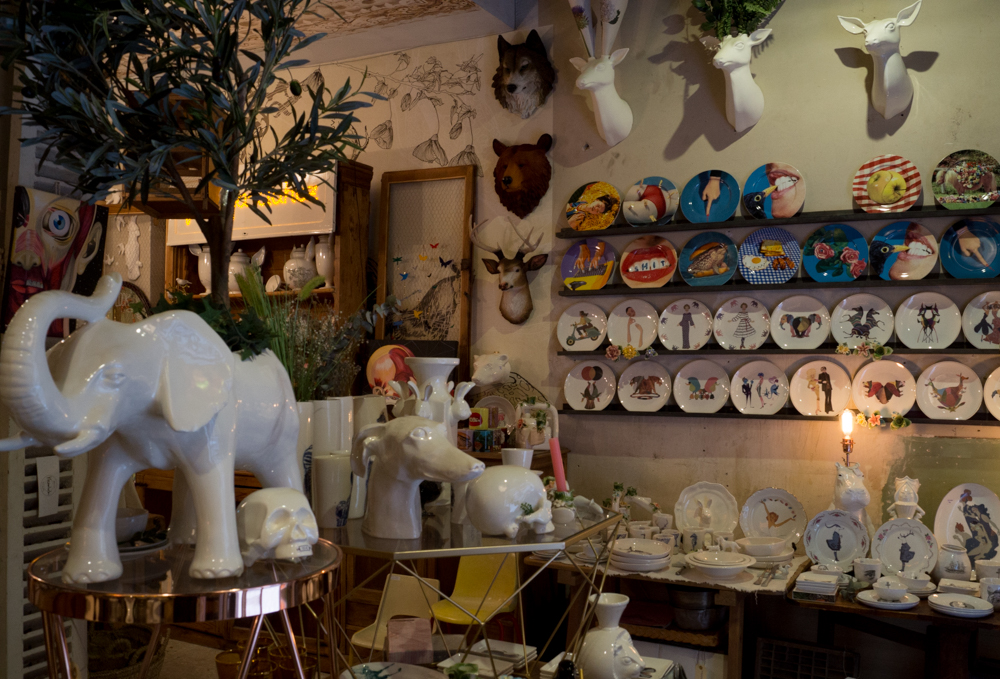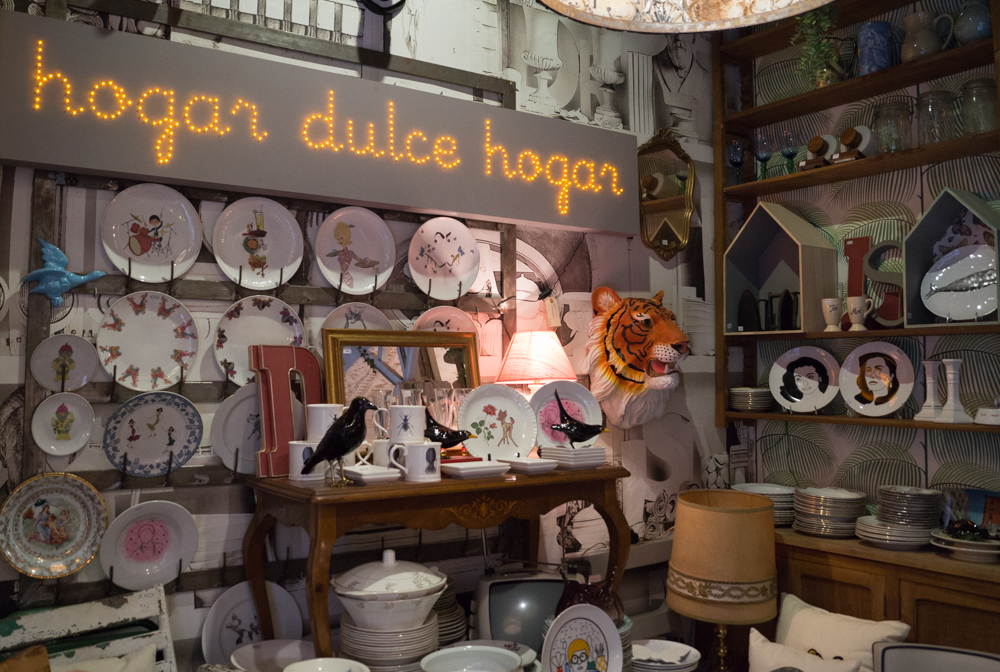 This is something I'd never seen before. Mixing flowers and construction tools and even weapons to create candle holders may seem a bit weird, but the result is very eye-catching.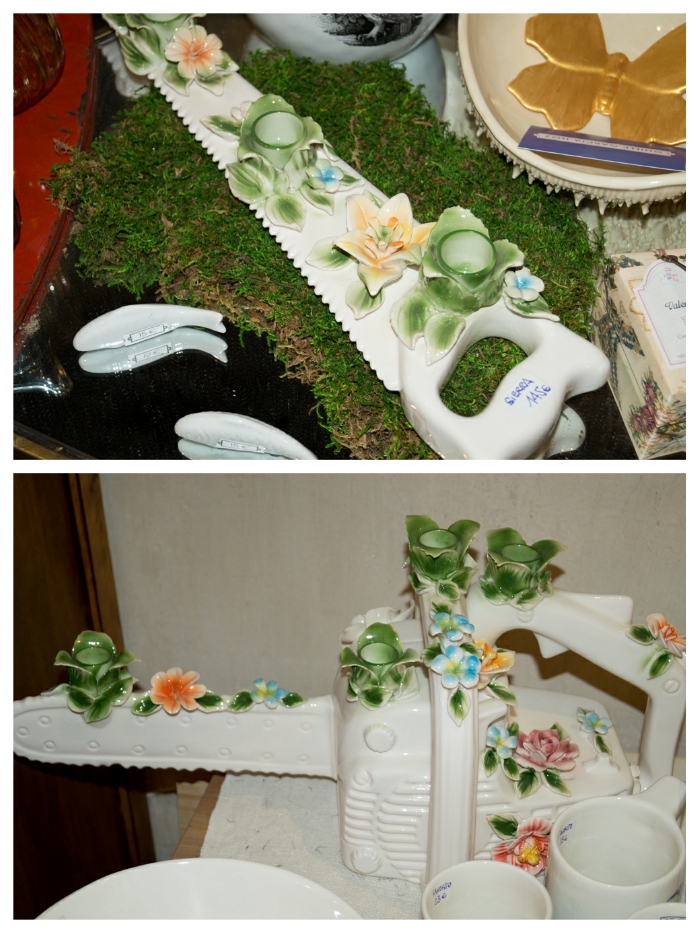 The hippo lamp is from Ornamante, I've been a fan of theirs since I first spotted them at Palo Alto Market in Barcelona.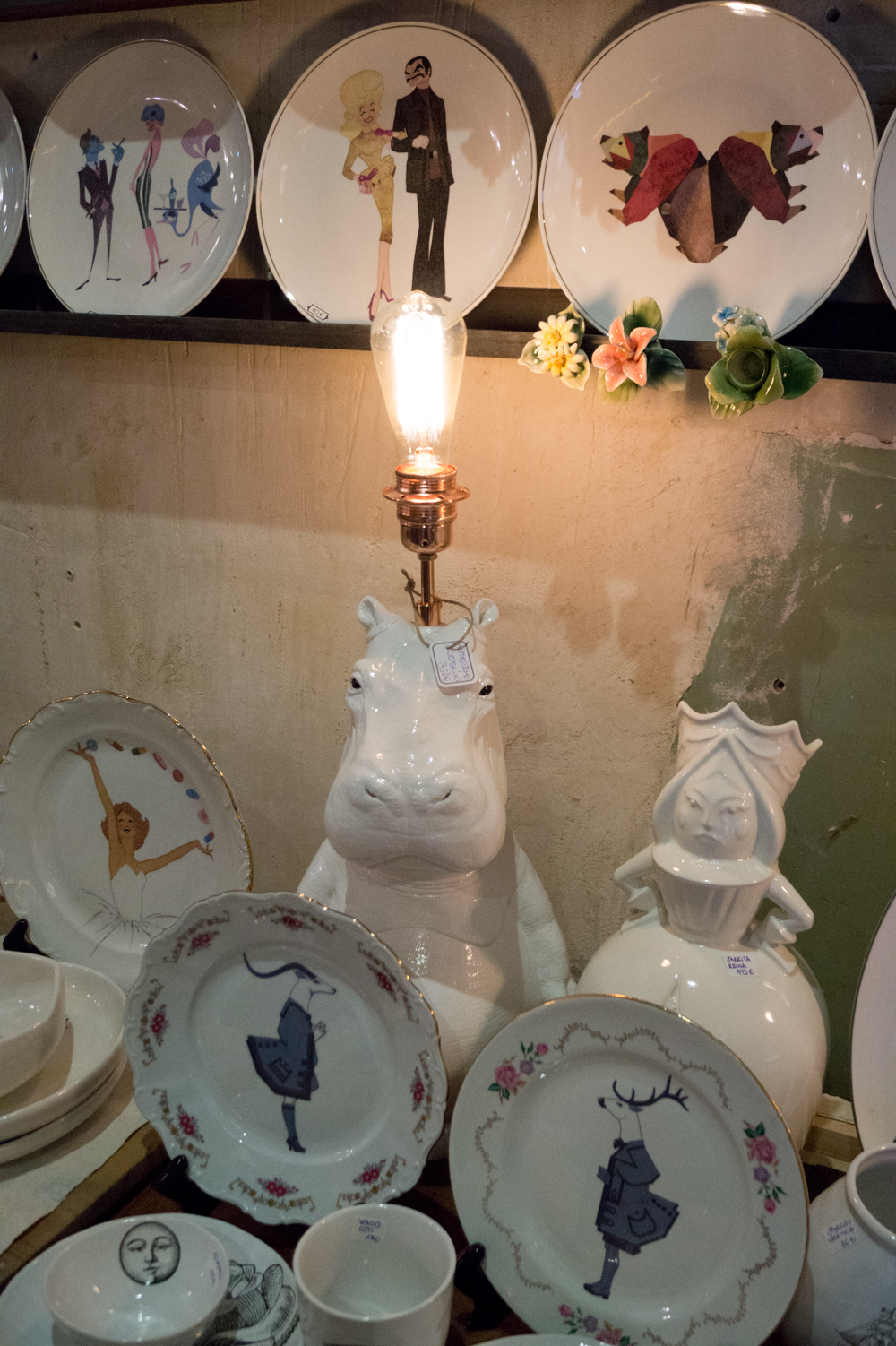 More of Guille's own designs.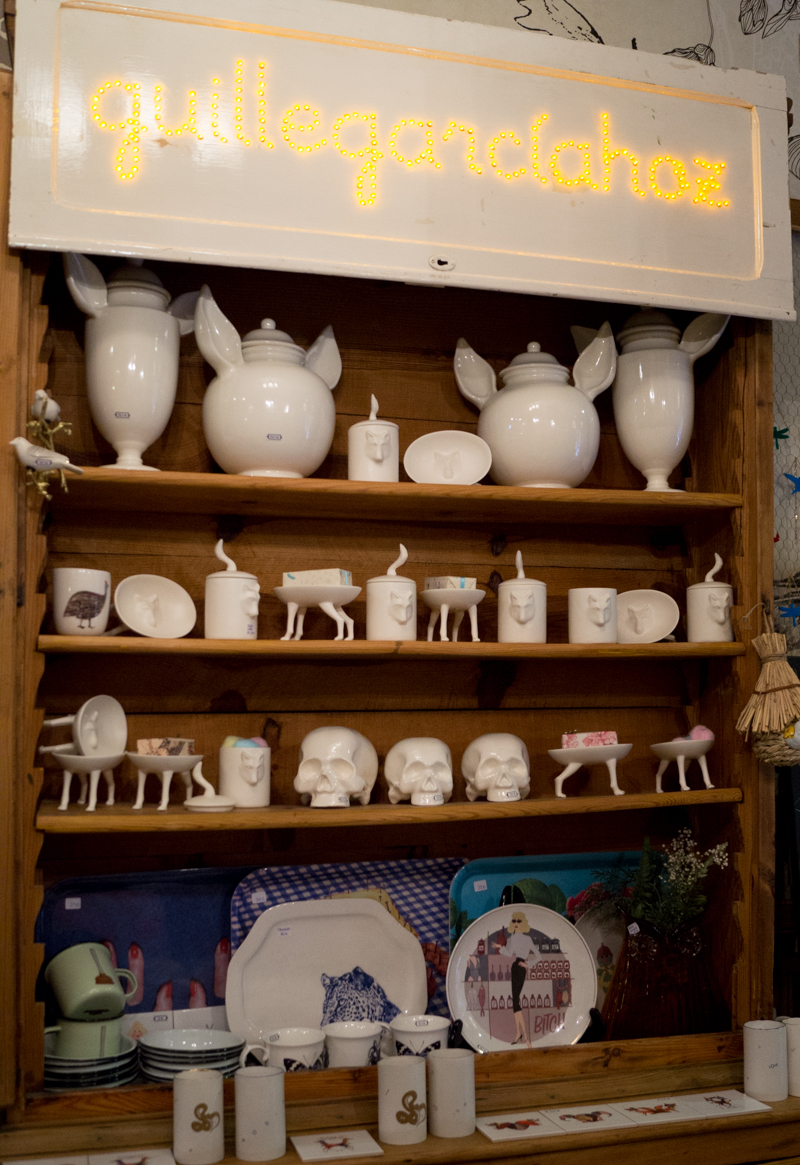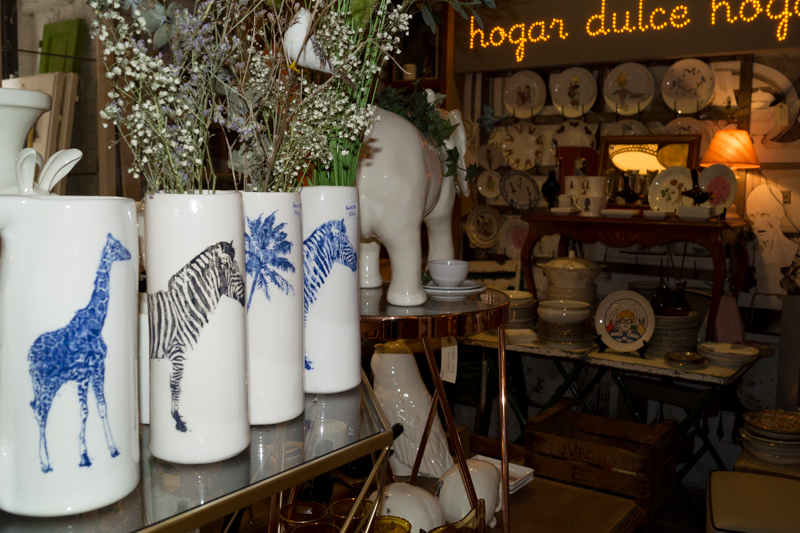 They also have an online shop, which ships outside Spain too, and though it may seem a bit pricey, if you're a fan of Guille's designs, look out for special offers, for Black Friday, for example, they offered 20% off own products.
Guille García-Hoz
C/Pelayo 43, Madrid
Monday – Saturday 10-30AM – 14 PM, 5PM – 9PM.