And once again I returned to Madrid for Casa Decor. In the last two years, they did it in May-June, but this time it was rescheduled to February. But as a Russian, I shouldn't really complain about the cold weather. It was sunny, though a bit chilly, and still nothing like Moscow…
If you've read my posts on Casa Decor from previous years, you will know that every time they do it in a new venue. This year, the address is calle Francisco de Rojas, 2 in Chamberí. It's a majestic 3-storey apartment block built in 1901-1903 by Catalan architect Antonio Farrés Aymerich, so it has some traces of Catalan modernisme.
Casa Decor 2018 will last till March 25, the general public is welcome on any day of the week, 11AM – 8PM. Admission price is €12.50.
And now let's get to the point! Out of almost 70 projects on the exhibition I want to show you 12, which I liked the most.
Beatriz Silveira for the Portuguese Embassy
It's not the first time the Portuguese embassy wants to showcase their materials and handicrafts at Casa Decor, and whoever they choose to channel their style, they always deliver. Beatriz Silveira is a regular at Casa Decor, and the hallmark of all her designs is atemporal luxury. Her luxurious apartment is sophisticated blend of Art Deco, mid-century furniture, marble tops and velvet upholstery in vibrant colours.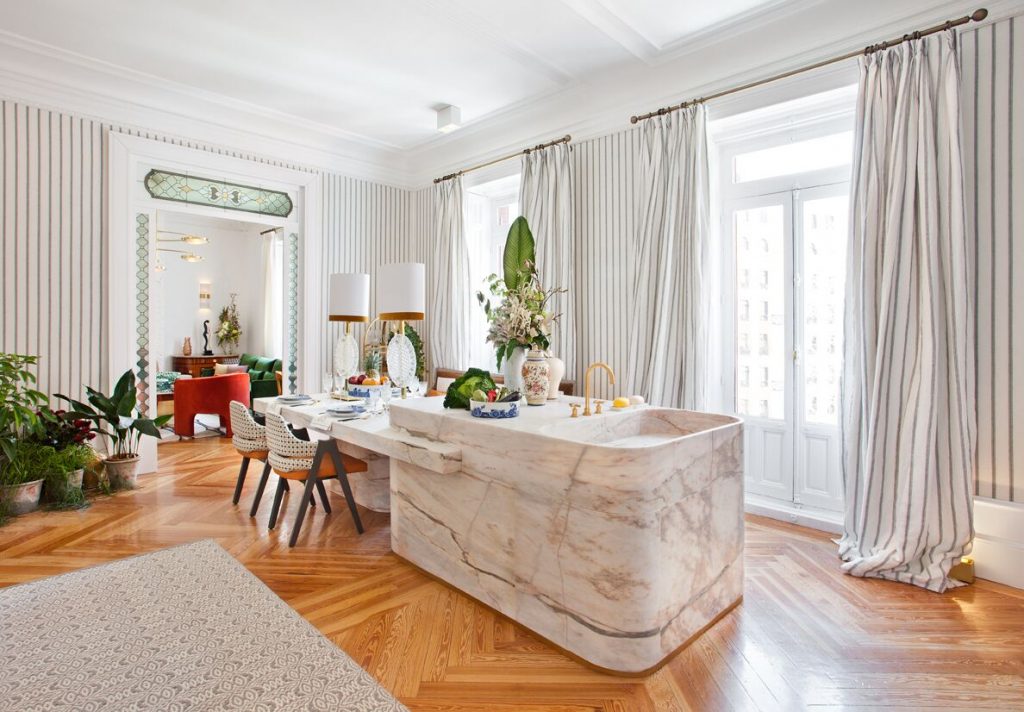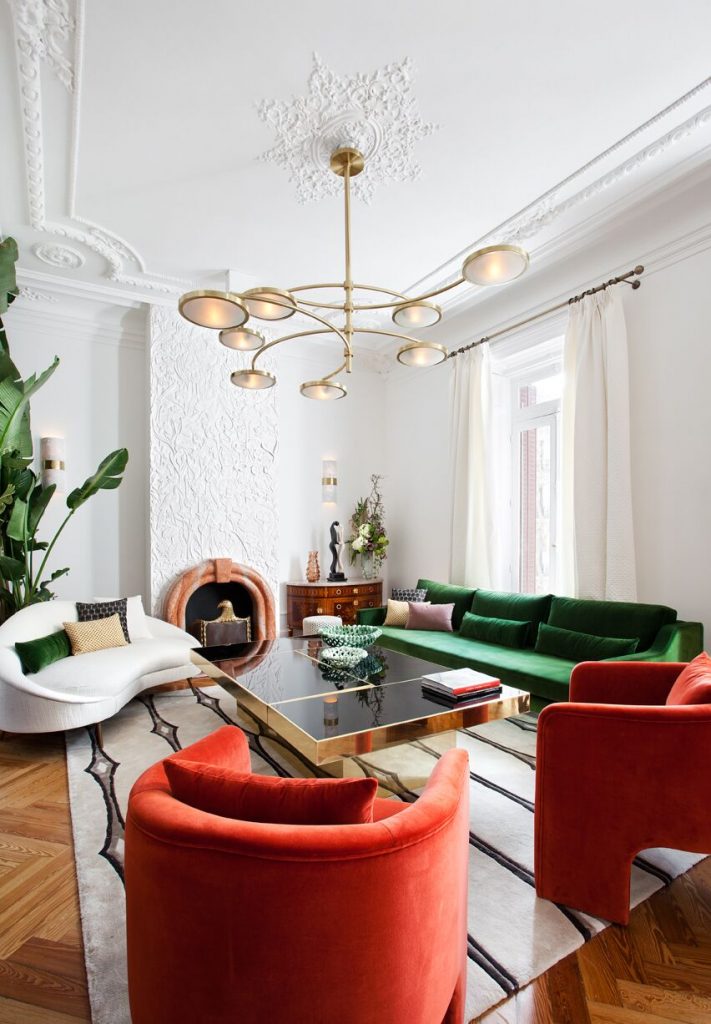 Pink
an
d
emerald kitchen by Patricia Bustos
This space is named Osadía (Audacity), and such a bold take on colour definitely must have required a good deal of audacity! Patricia is one of my favorite Spanish designers, and I was so happy to meet her in person! She's just as lovely and joyful as her design style. Her idea was to show that the kitchen doesn't have to be a merely functional space, but it's just as good as any other space in your home to make a strong design statement. This colour combo is to die for, but you can easily imagine this geometrical pattern in other hues, and it will be just as good! It's all about being creative and throwing in some cool details, like these Memphis chairs or the sofa upholstered in 3 different shades of pink, or the exotic Japanese-inspired pieces.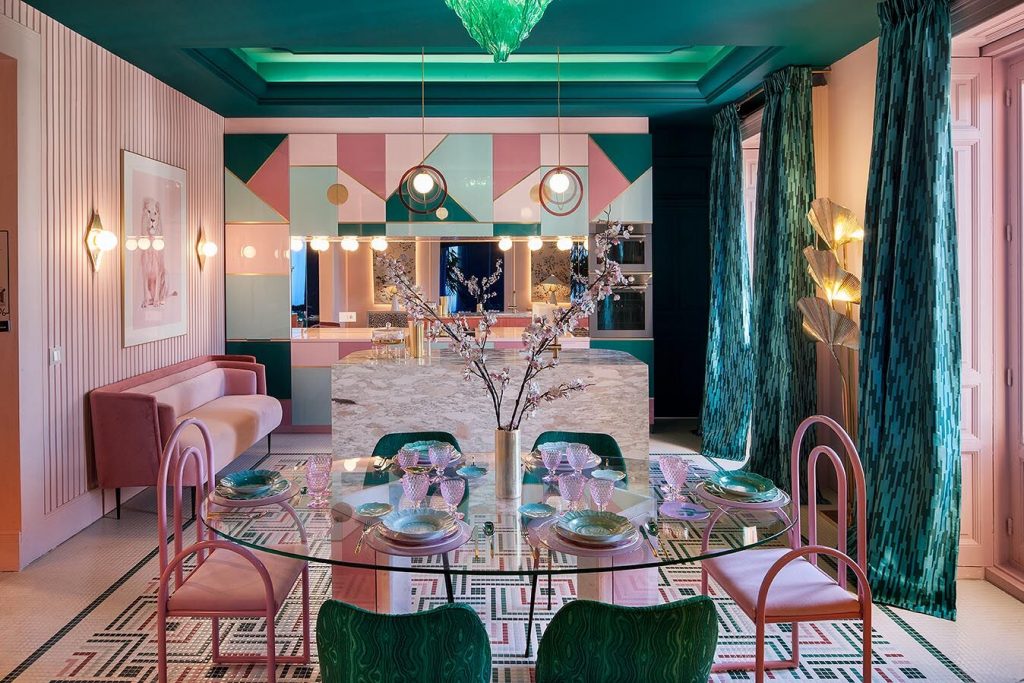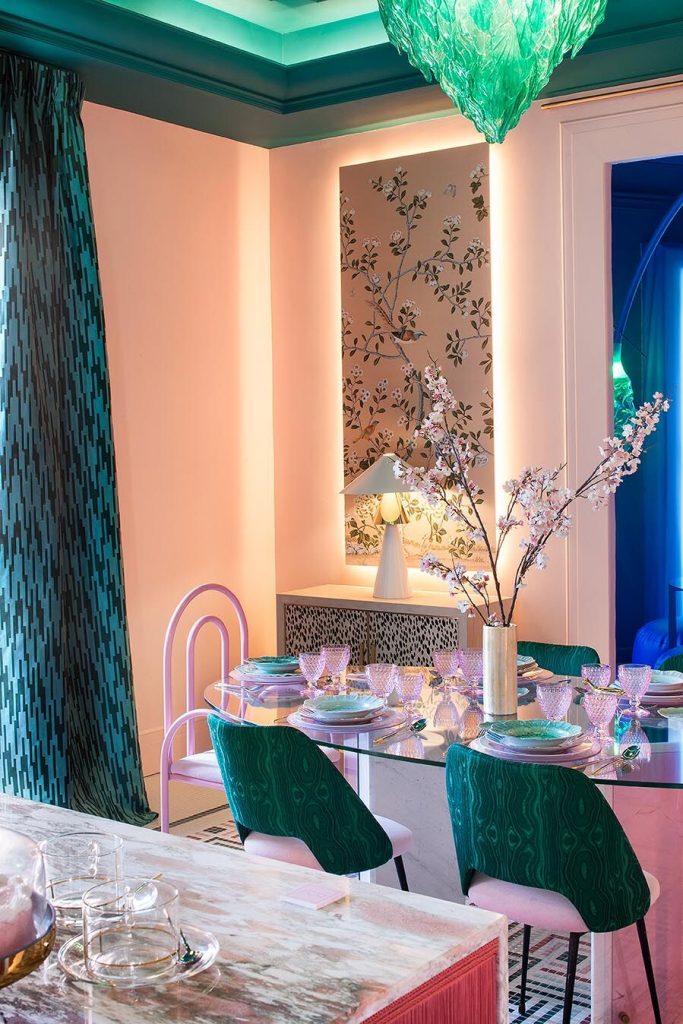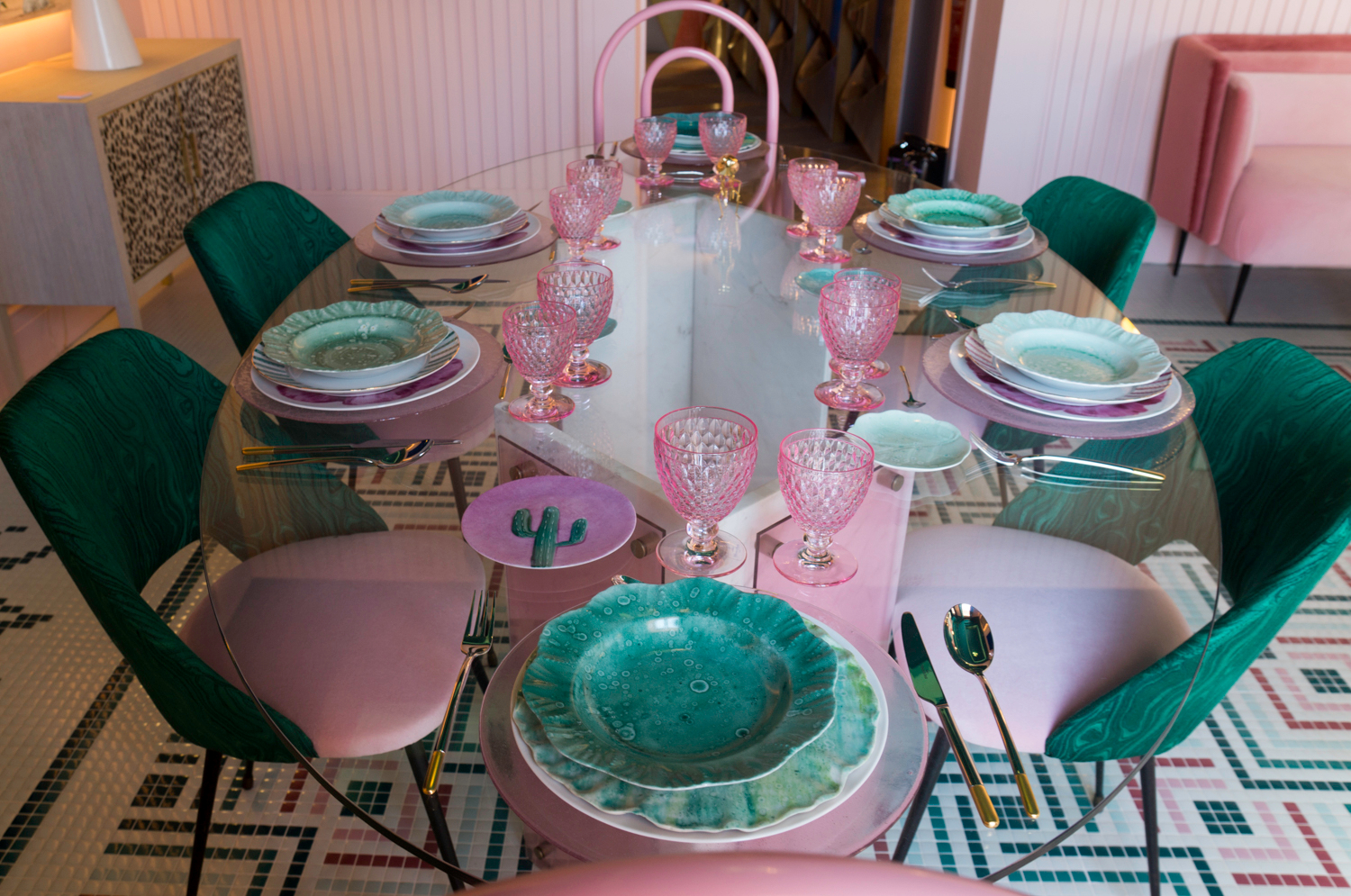 Public baths by Virginia Sánchez and Moisés García
This space pays a very subtle homage to Coco Chanel with its mostly bi-chromatic black & white palette and the use of gold. The curtains are a bow to the iconic beige slingback shoes with black toe, and the sofa and cushions evoke another of Chanel's hallmark creations – the tweed jacket with black welt. The painting is by María Miralles, Spanish abstract impressionist artist.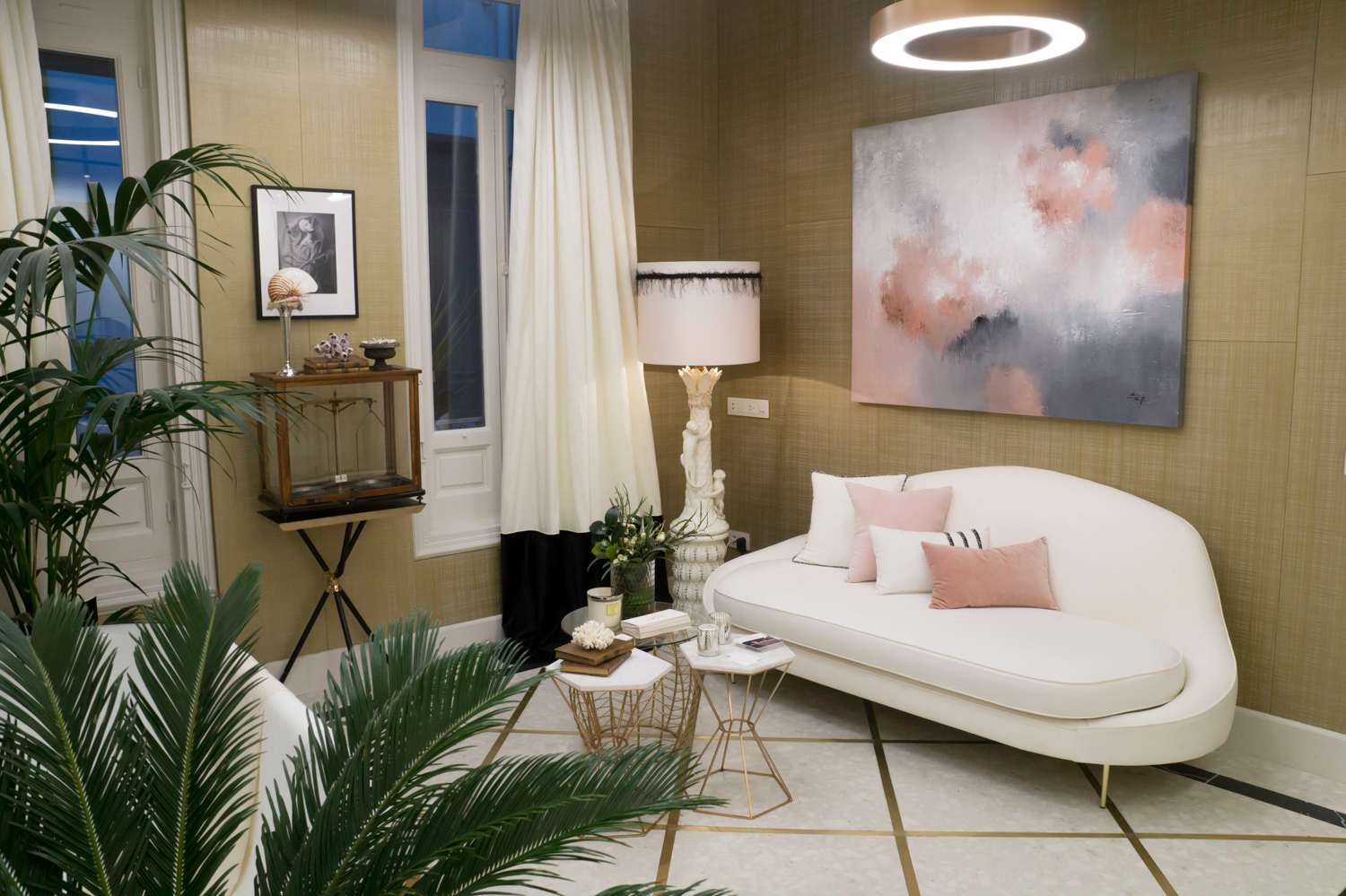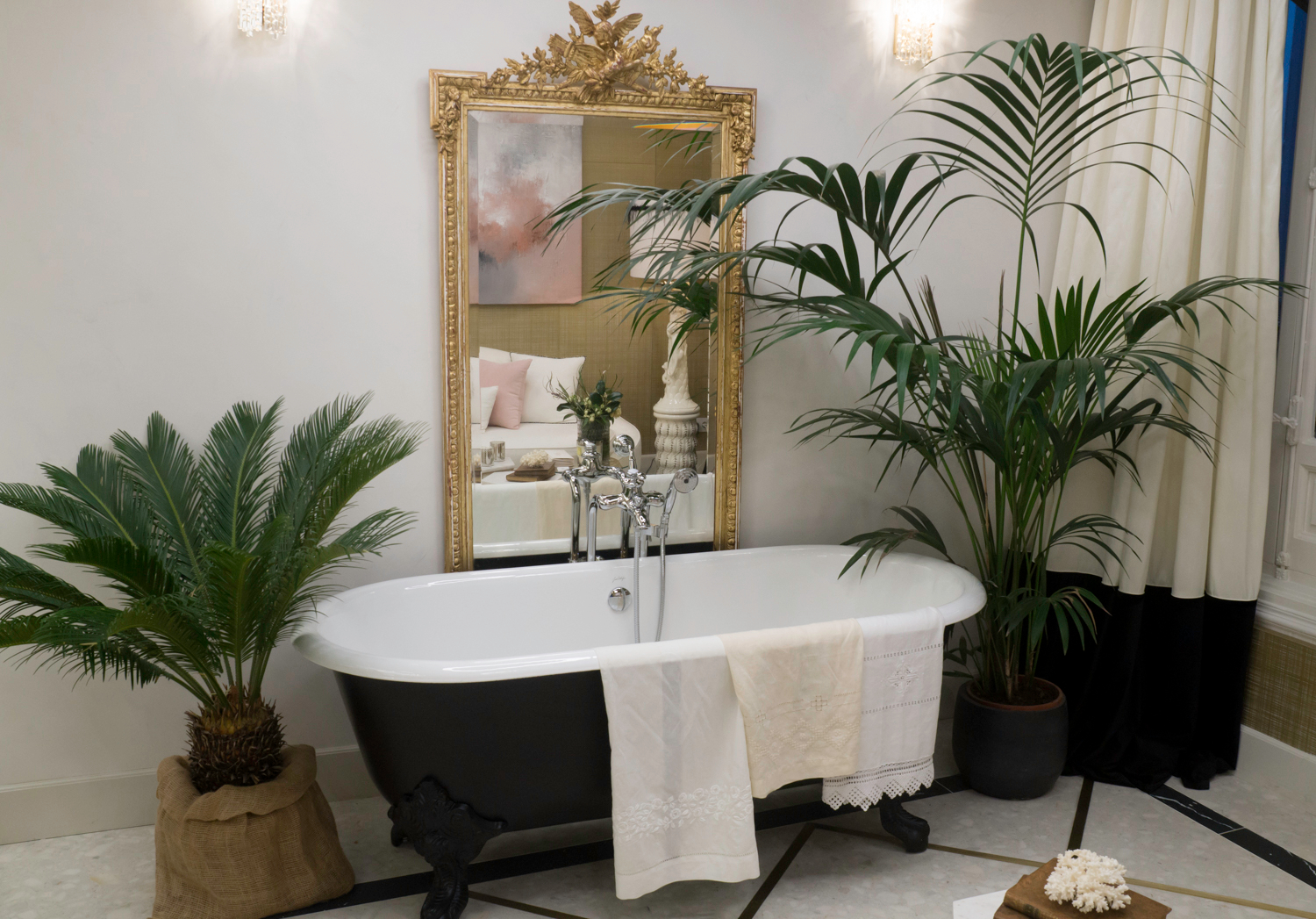 Erico Navazo
The living room designed by Erico Navazo for SICIS, Italian manufacturer of mosaic tiles, which has decided to expand into furniture and textile market as well, is inspired in abstract geometry of Suprematism and artists like Malevich, Delaunay and Lissitsky. I love the attention to detail, and this golden mosaic finishing on the built-in shelves is beyond spectacular.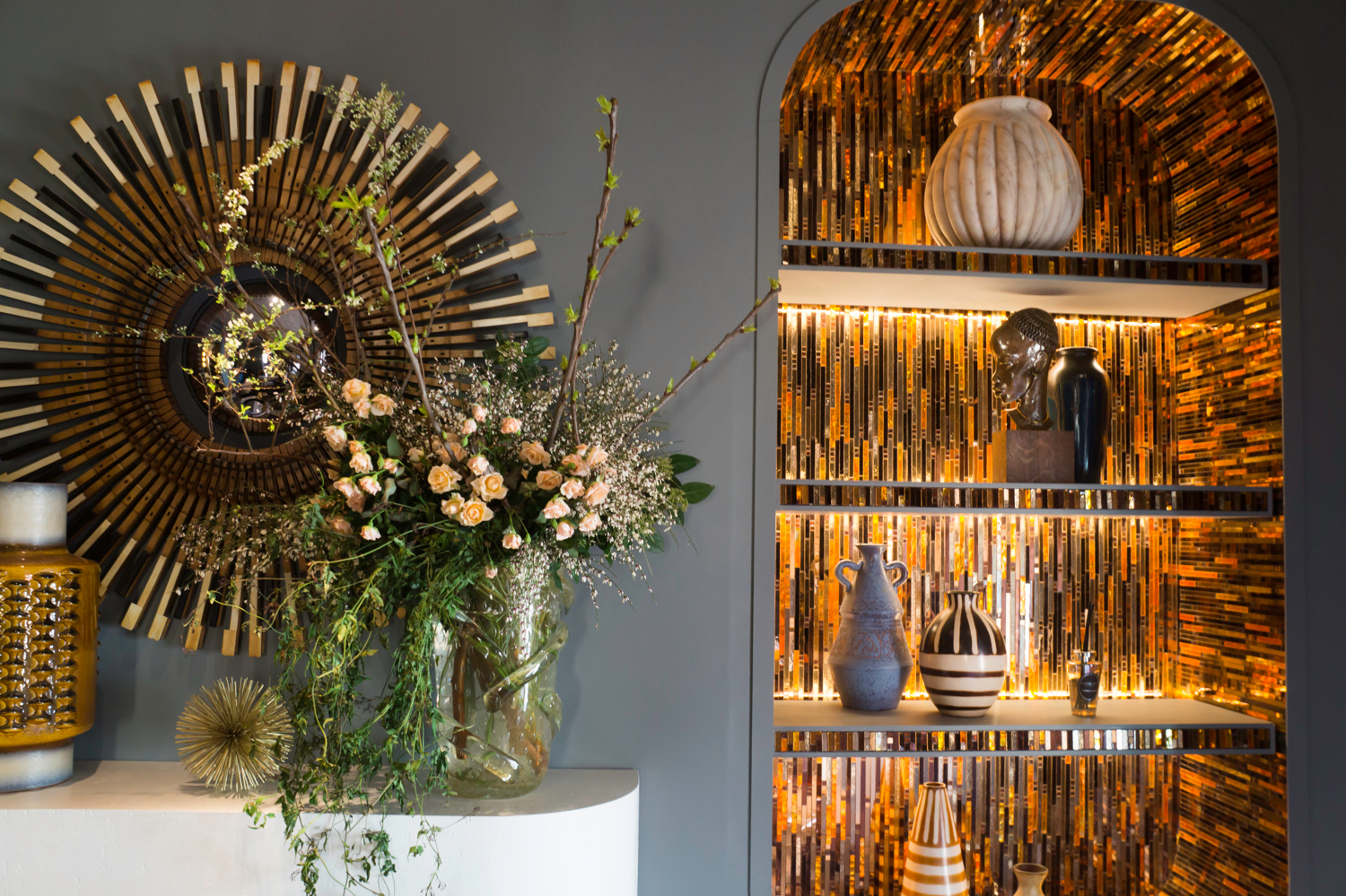 Jean Porsche for Westwing
Westwing is a regular at Casa Decor, and this time they invited the renowned Mexican designer Jean Porsche, whose signature style is a mix of New York's Upper East Side luxury and the opulent and classical elegance of noble houses in Madrid, with their libraries, antiquities and capitone sofas. Love the beautiful curtains from Gaston y Daniela and the captivating Slim Aaron's XL photo.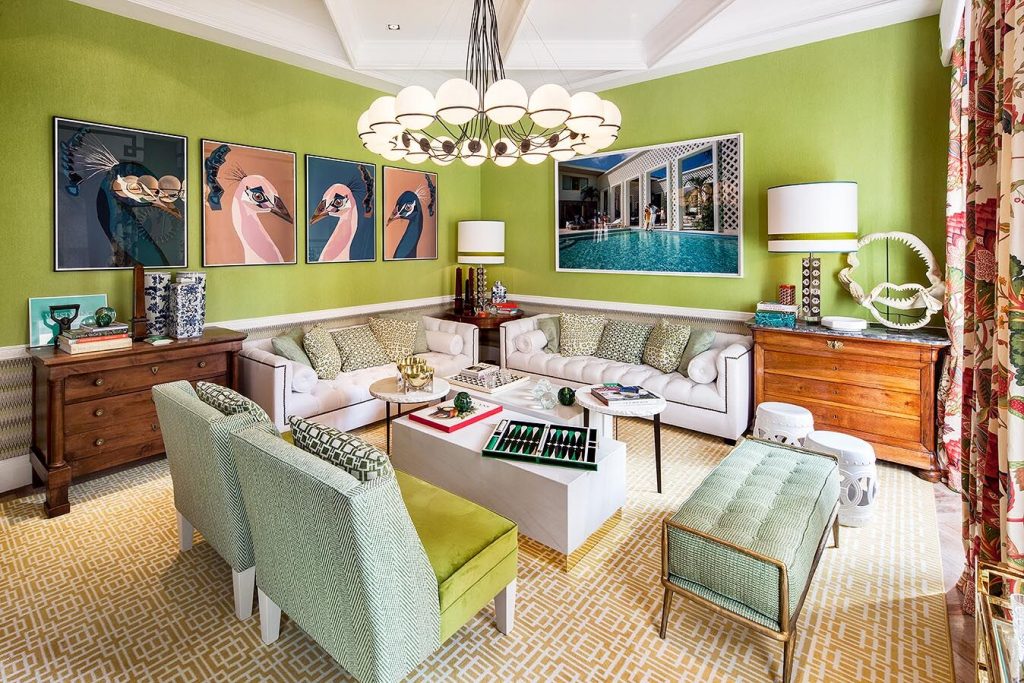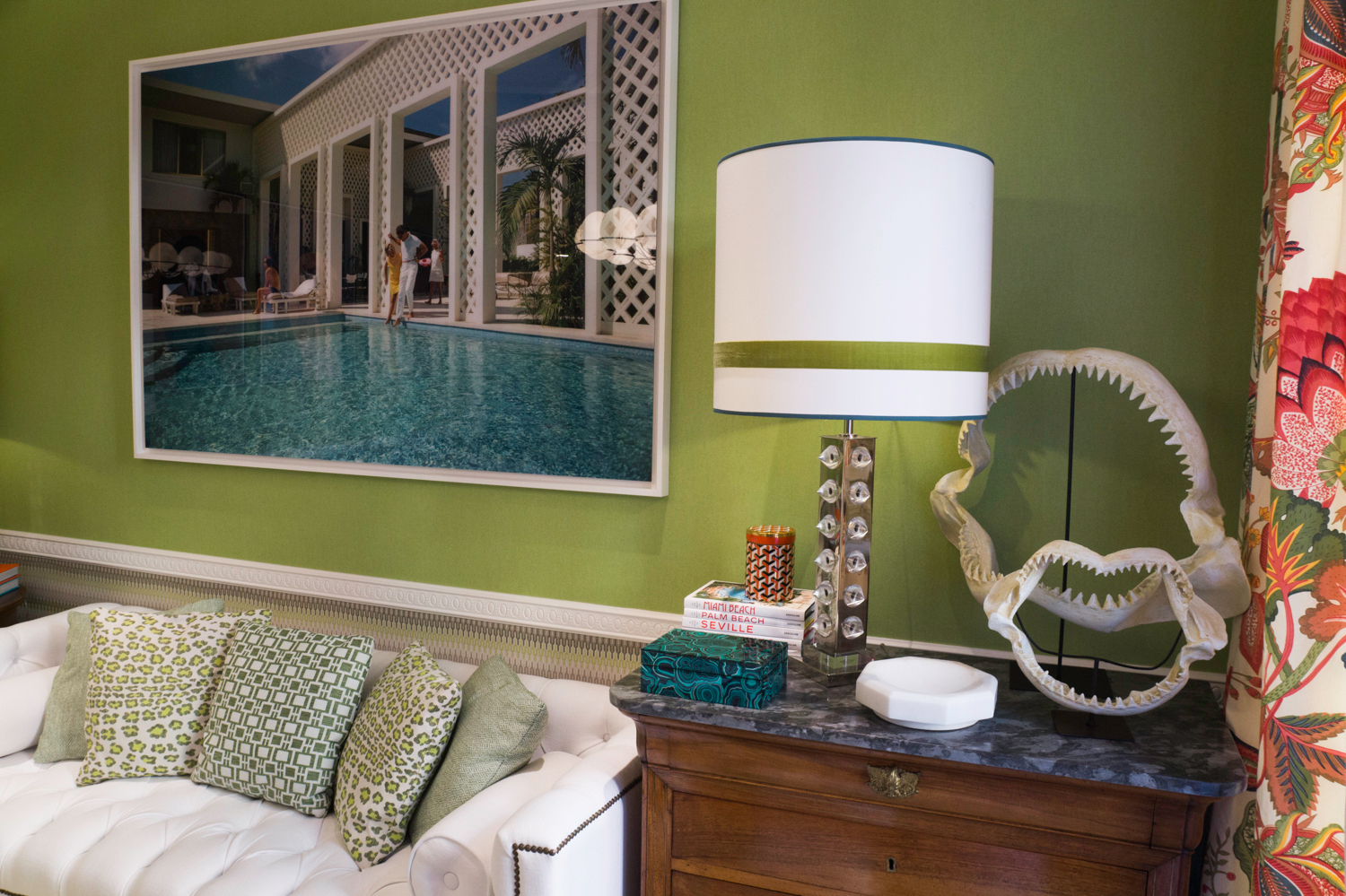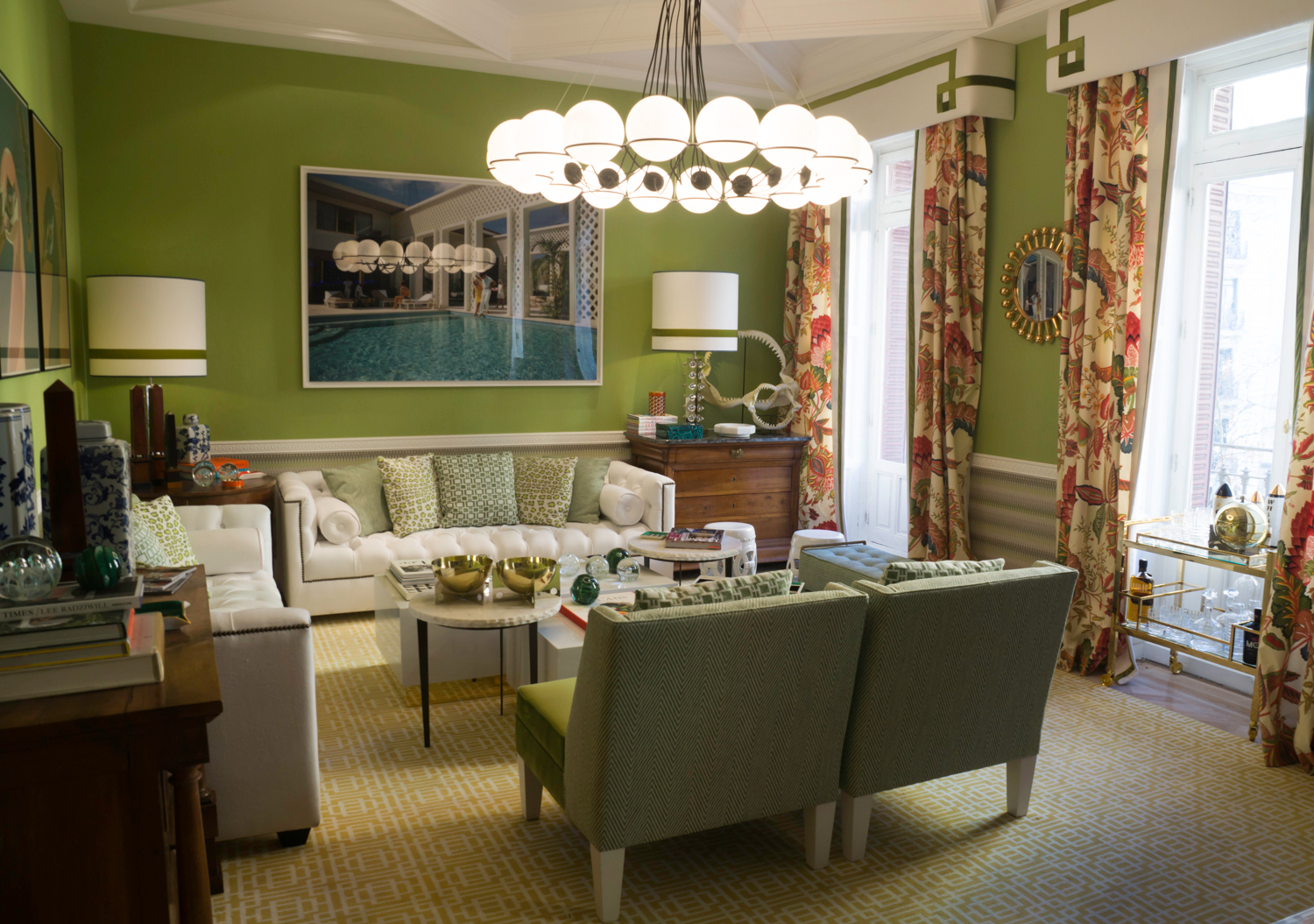 Beatriz Sánchez Jiménez and Eva Martín Márquez Dosde Espacio Cocinas
Pink is THE color at this edition of Casa Decor, and this kitchen is yet another proof! I love the contrast between the functional and low-key cabinets and this lush floral Matthew Williamson wallpaper. And custom-made table is so cool too, sometimes you don't have enough space to fit the regular shapes, I wish it was easier to find irregular shapes like this!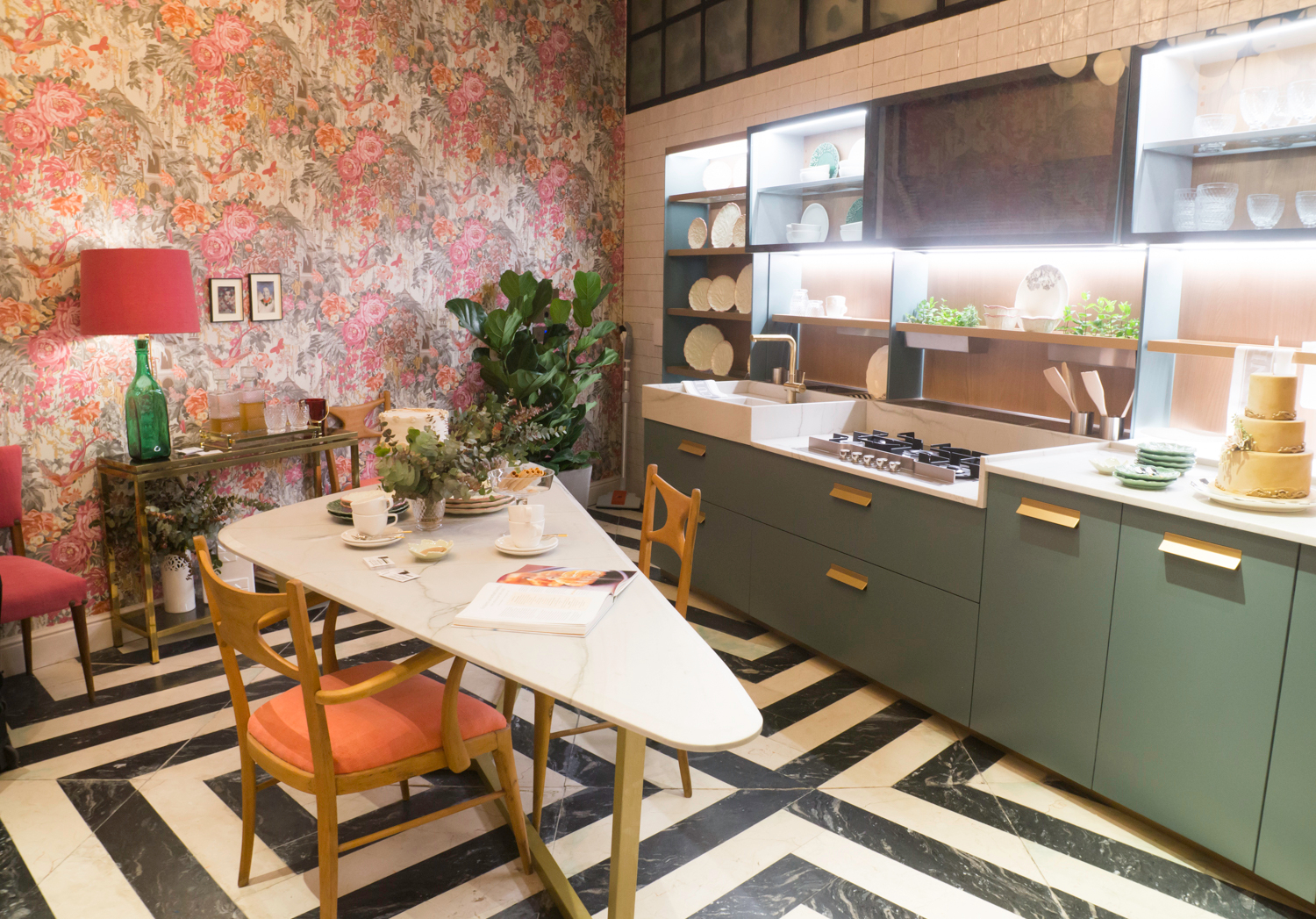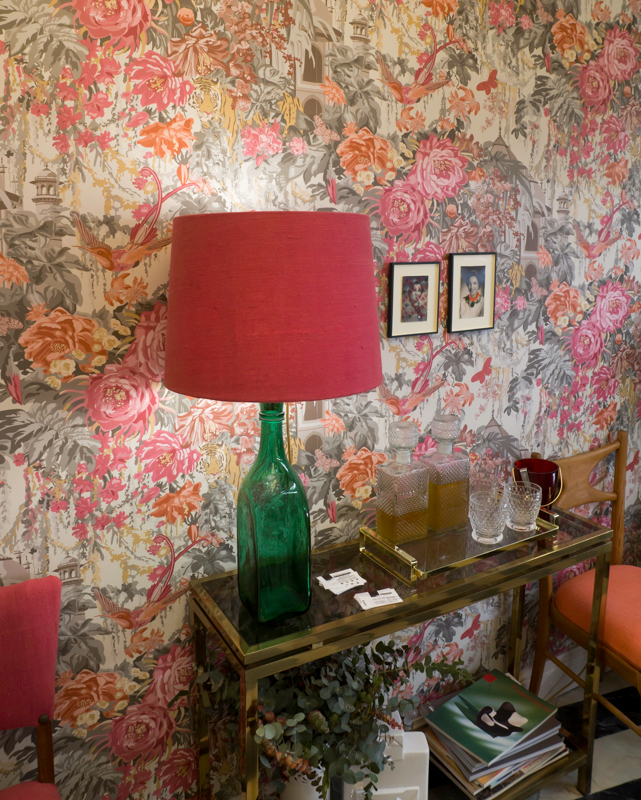 "Sweet Dreams" by Nuria Alía
This beautiful space full of colour and art deco influences is not your typical relaxing and tranquil bedroom. In the morning, your mood would rise just from seeing all this color.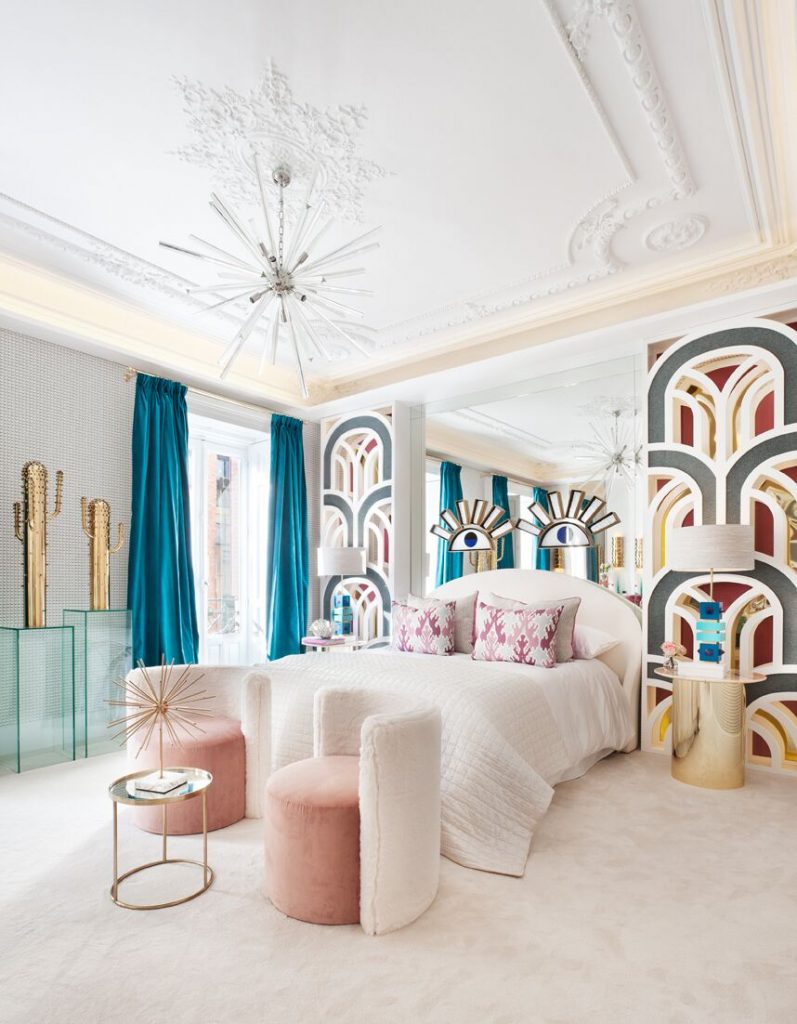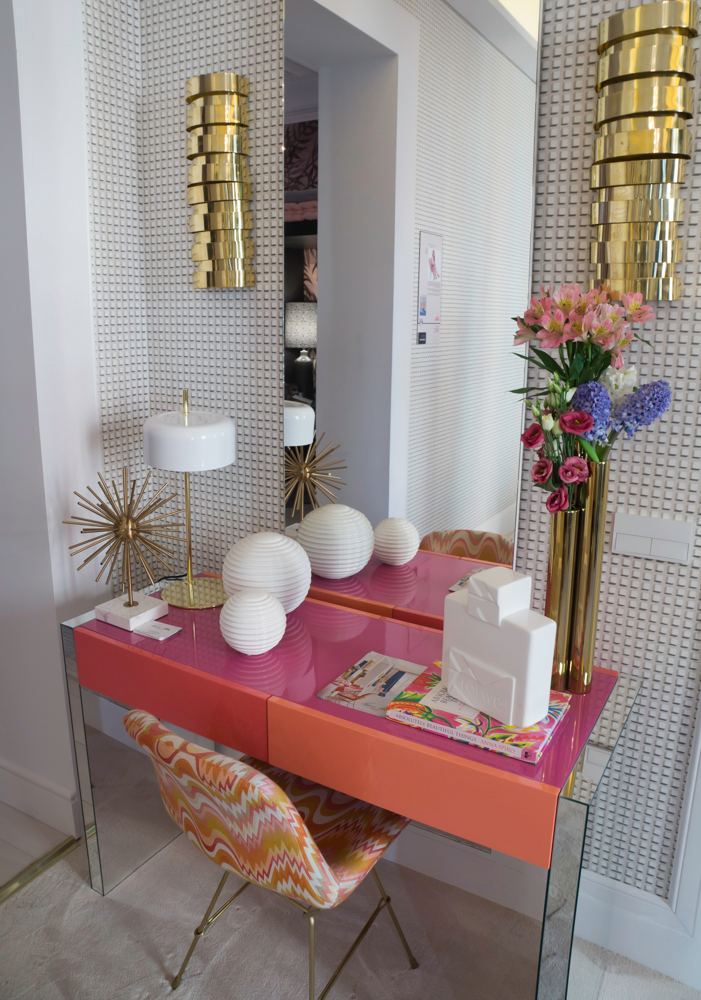 "Factory Girl" by Santayana
This loft-style living room created for Telva magazine by Madrid-based Santayana Home interior design studio, is another space dominated by emerald green and pink. The idea of a loft is basically masculine, and it's fun to see the designers completely reinvent this concept to create an ultra-feminine space with chandelier lamps, flowers everywhere even on photos, and this girlie pink, yes!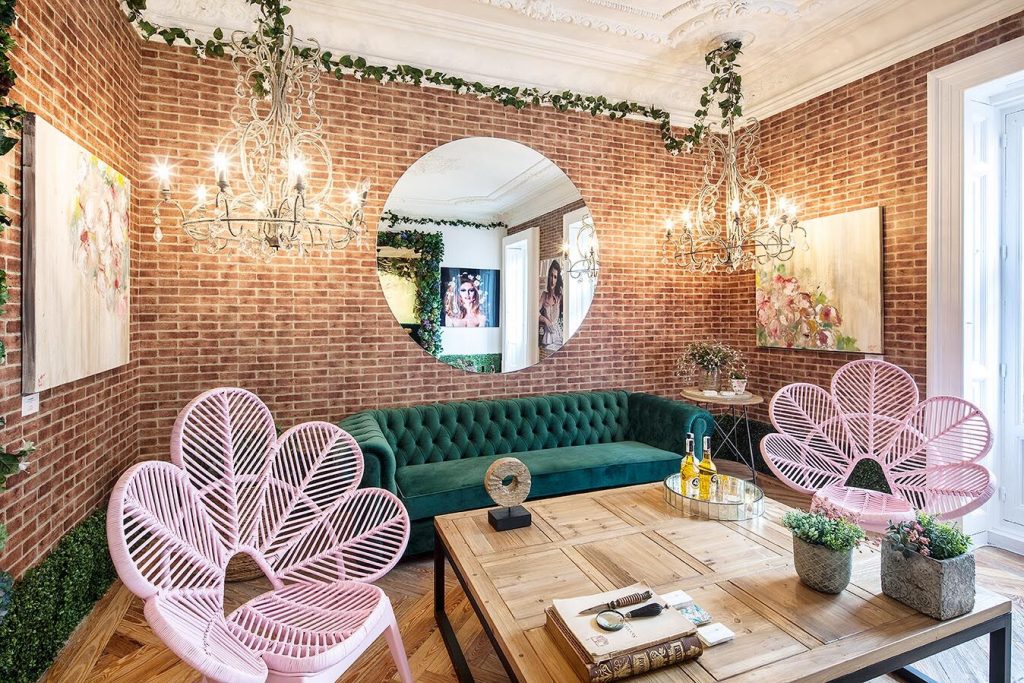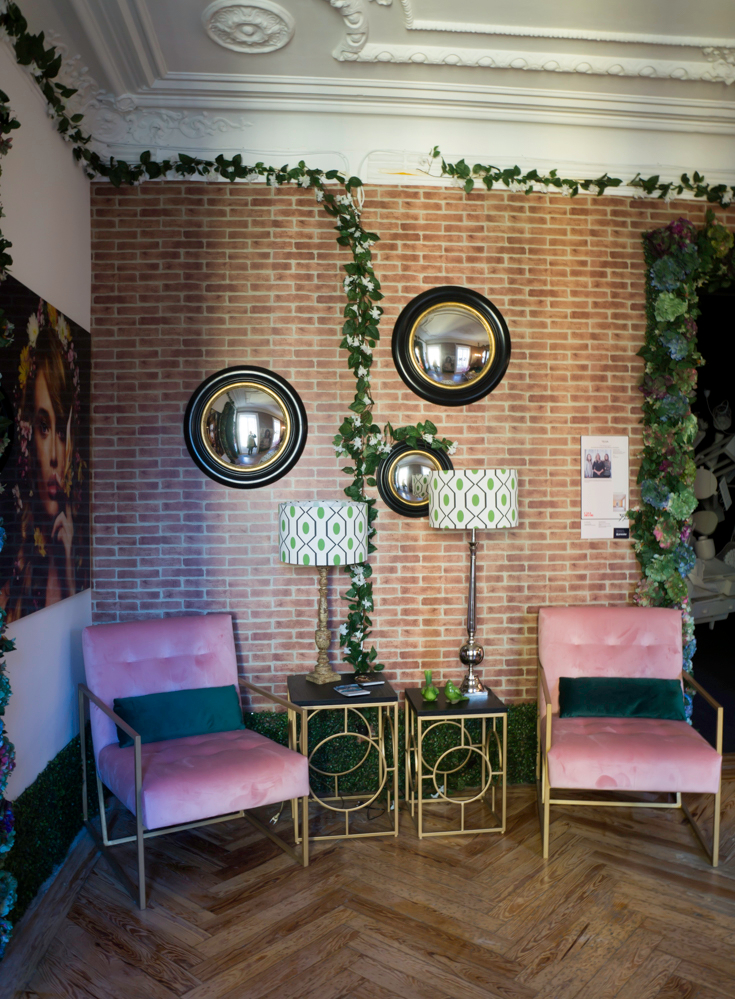 "Fascinator Collection" by Asun Antó
I'm not a big fan of pure classic, but this bedroom with wardrobe designed by Asun Antó from Coton et Bois won me over with its elegant sophistication and this winning combination of grey and raspberry pink.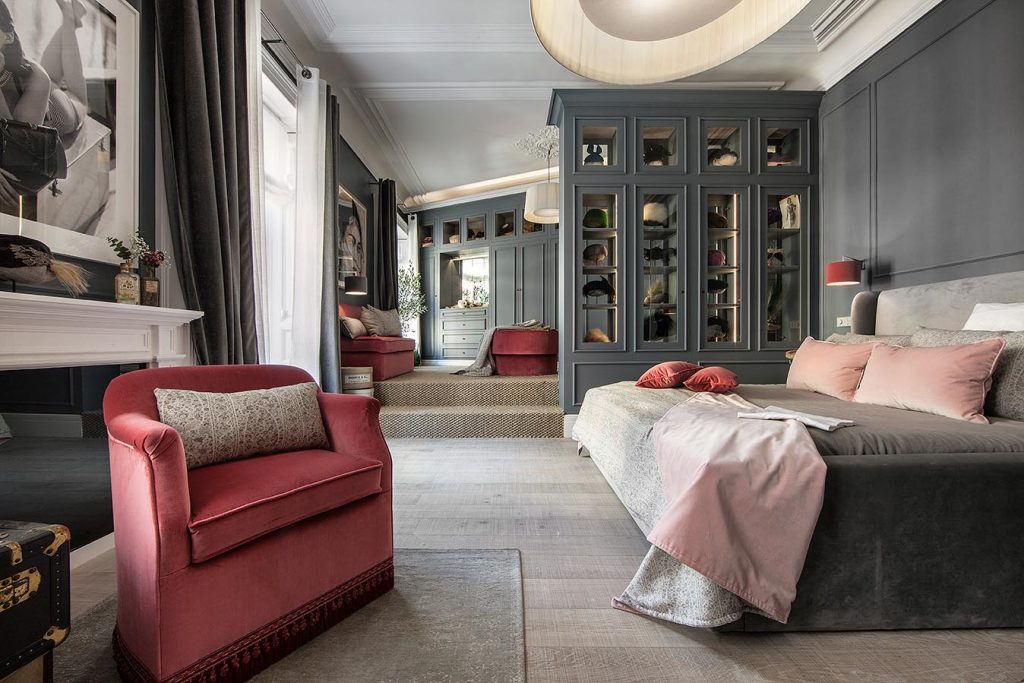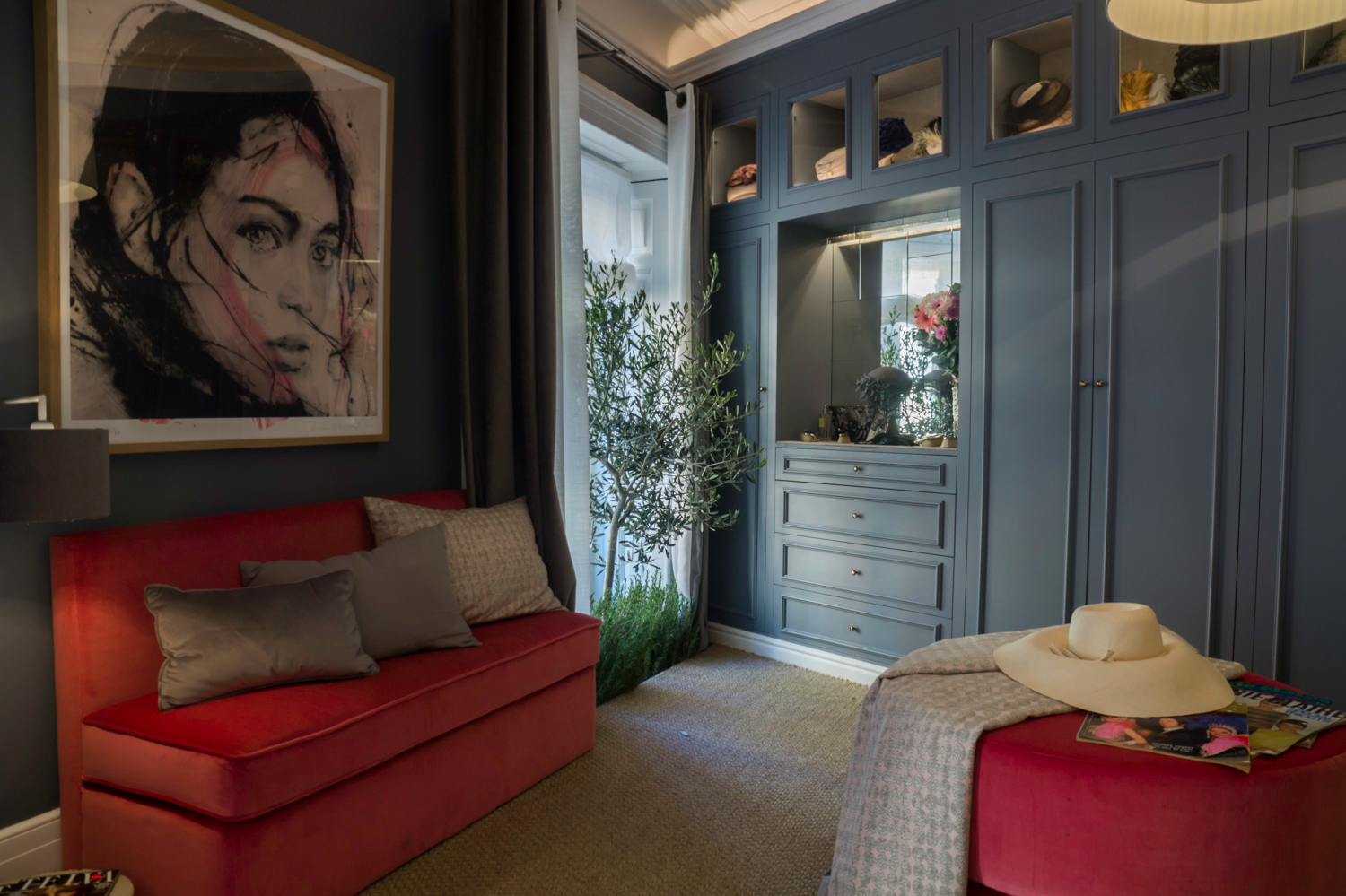 Dining room "Feelings" by AS Interiorista
This dining room is designed to evoke feelings, and it really does! A very eclectic space with a lot of different colours built around some breathtaking pieces of furniture, like this Italian sideboard from 1950s with Murano glass. it is amazing, right?! And look at the dining table and the chairs. If this is not perfection, I don't know what is!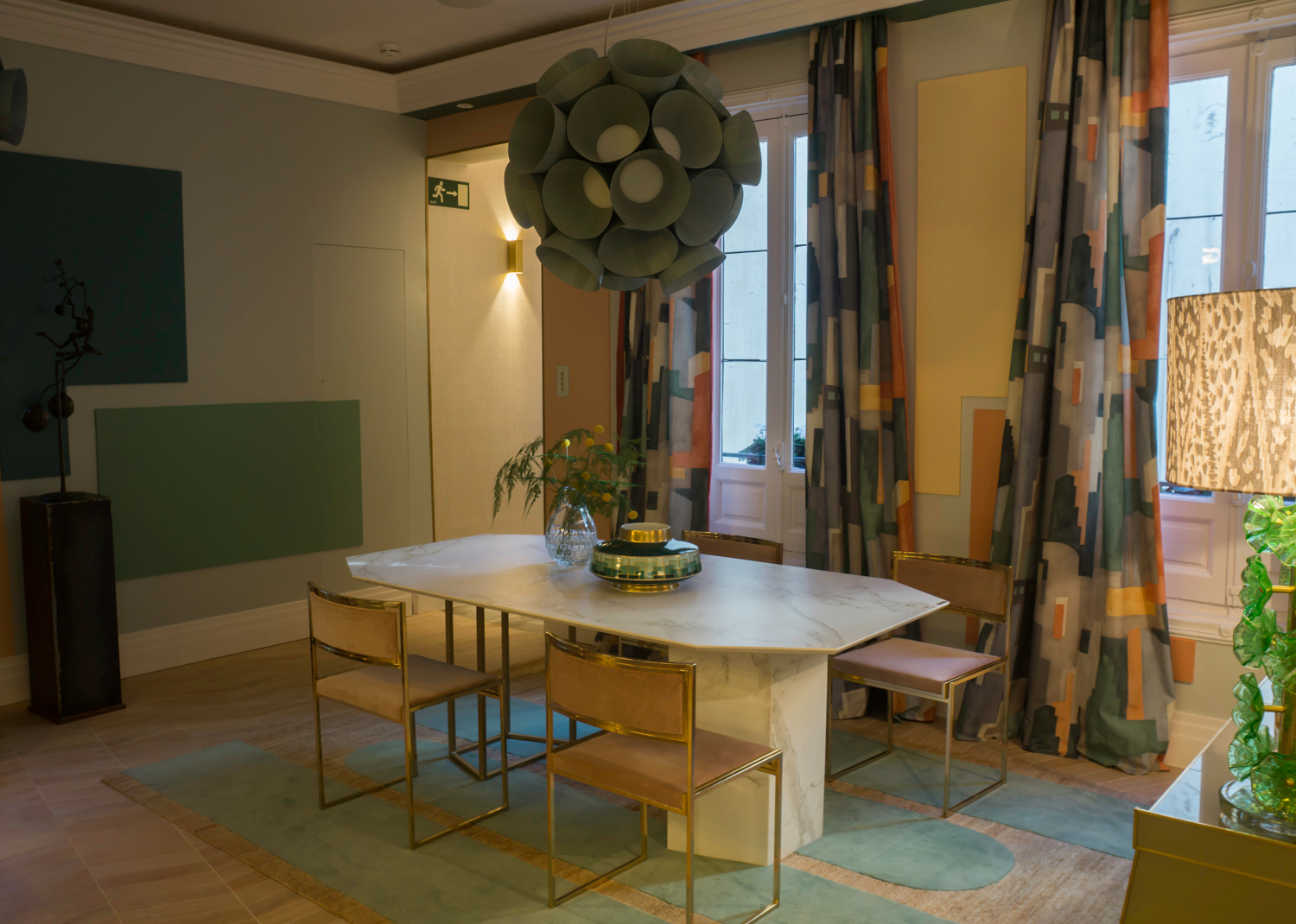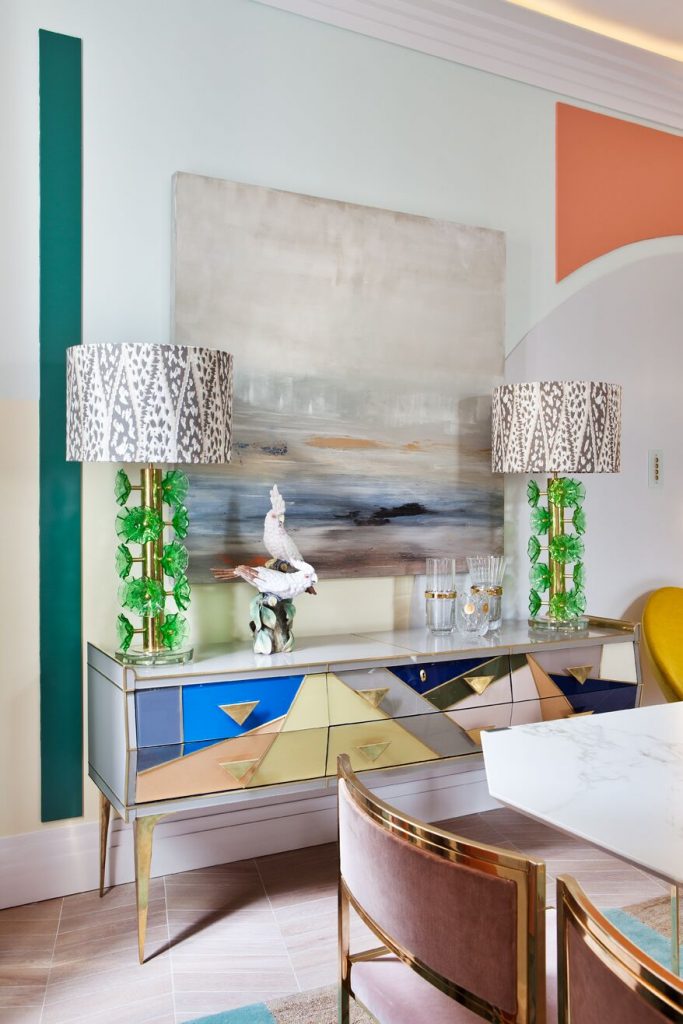 "Tropical Lunch" by Virginia Gasch
Another space dominated by green & pink, this dining room is fresh, bold and maybe even somewhat kitsch, but still elegant. I loved this modern take on fringe lamps. It's called Wink lamp, it's Spanish design born from the collaboration of Houtique and Masquespacio (both from Valencia). And don't even get me started on this wallpaper from de Gournay. Many of you are probably thinking "It's just too much, I'd never put something like this in my home". Well, I totally would! 😀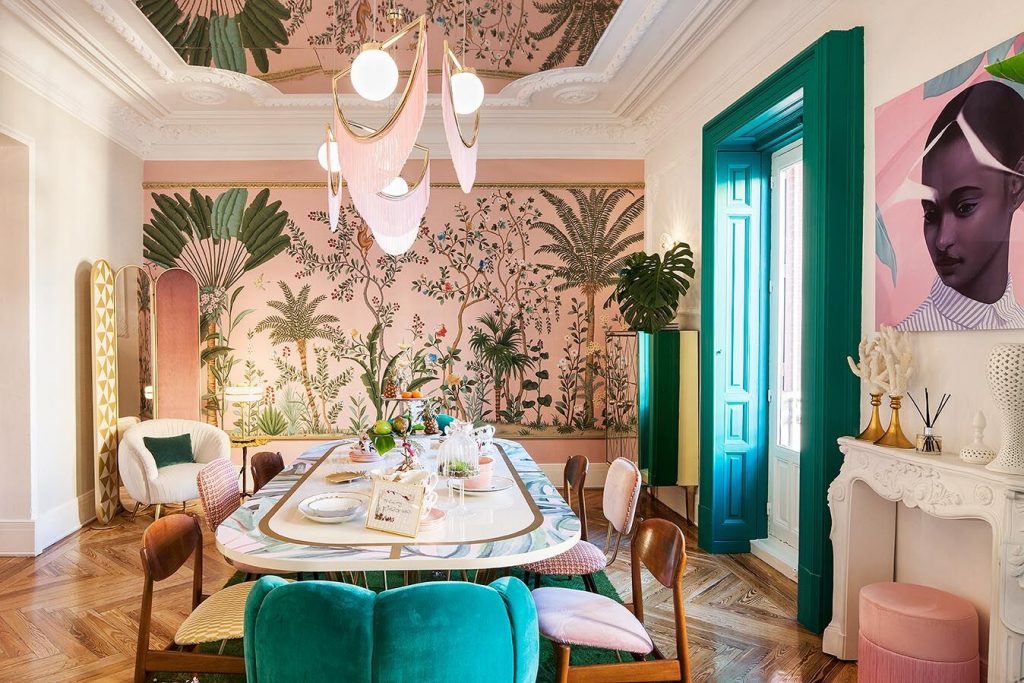 Cactus garden on the rooftop
The rooftop is a must-visit at this Casa Decor, there you will find a real urban garden of beautiful cacti from Desert City. These guys know everything(!) about cacti, and some day I'll go see their plantation in about 25 km from Madrid.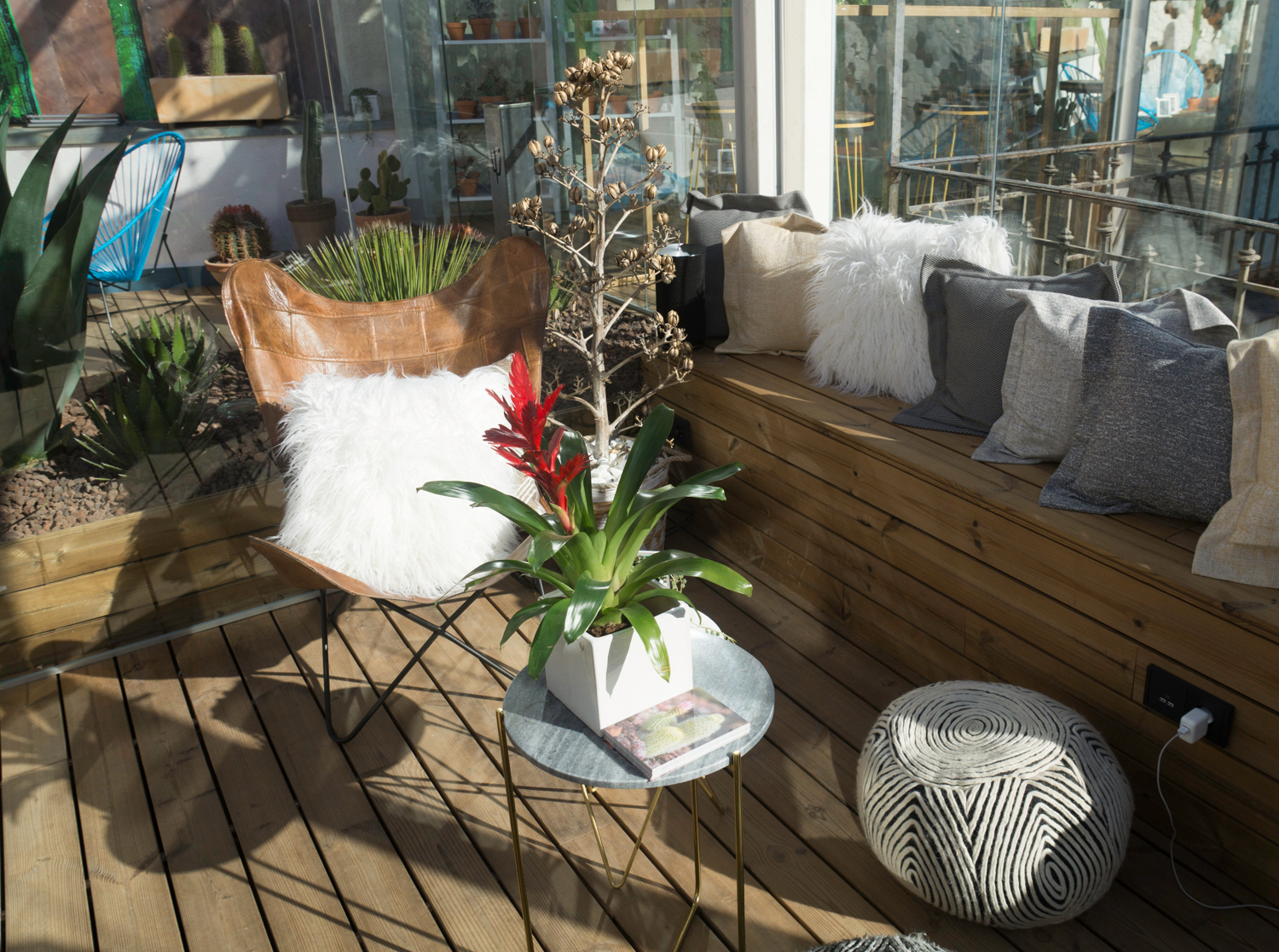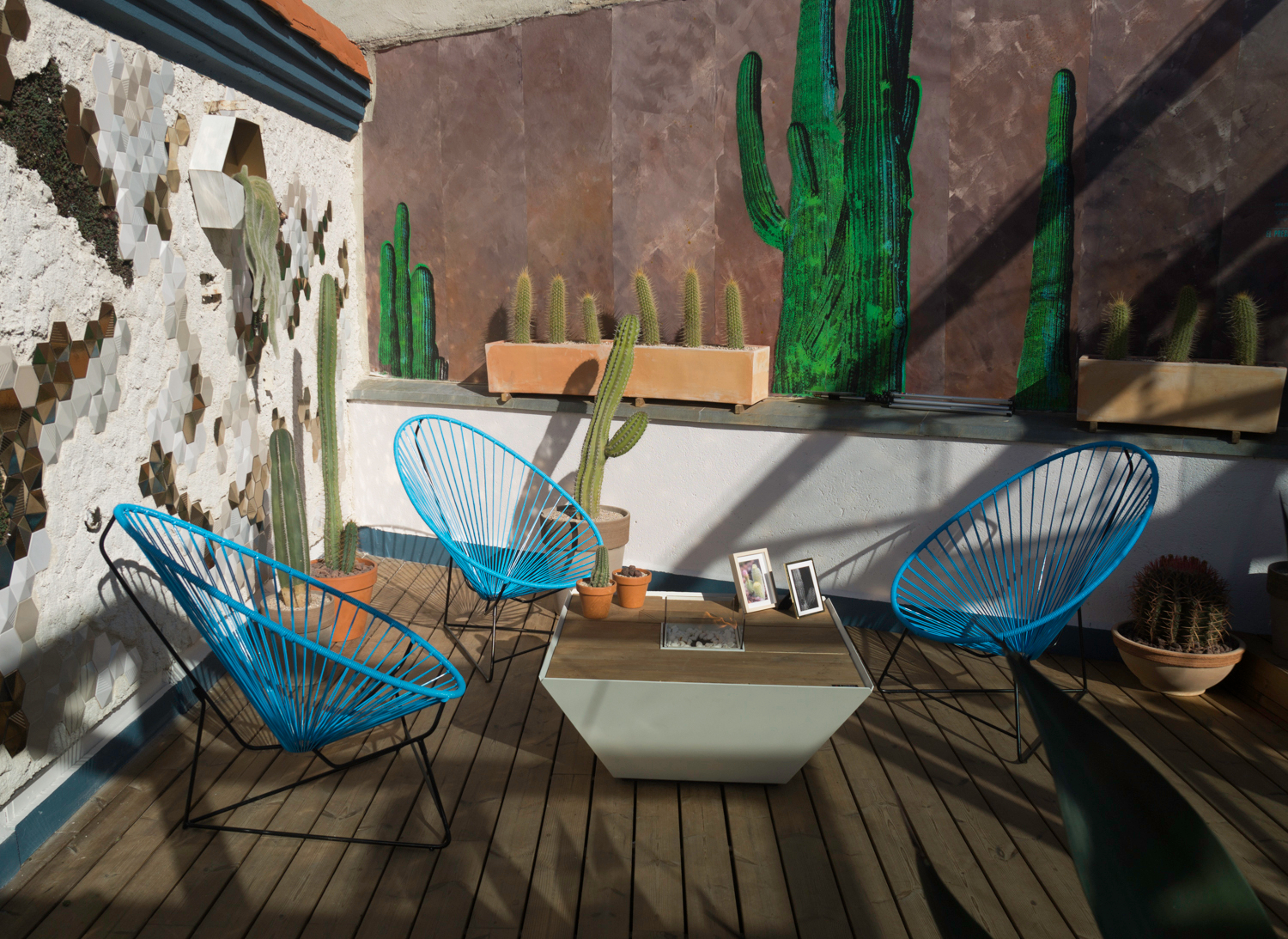 Photo sources: my own and https://casadecor.es/