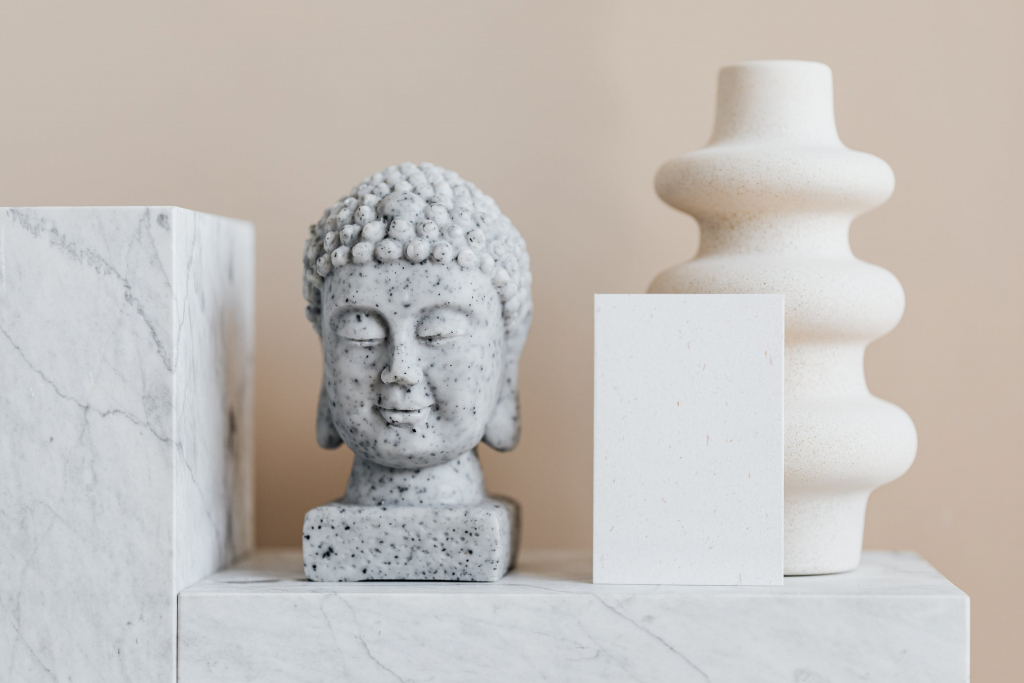 Let's talk about Asia. If you've been following me closely, you'll know that I'm a proud owner of several décor pieces from Iran, because I spent 3 years in this country with my parents when I was little. But that is just one country from the world's largest continent made up of around 50 countries that each offer their unique take on a beautiful home. Asia has a very diverse and rich cultural history that influences the vibrant furniture styles from the region.
And to help you incorporate Asian touches into yours, because you know me, I believe eclectic interiors are the best of them all, I've gathered a few decor tips from six Asian countries with distinct styles of interior design. Transform your home and curate it with eye-catching pieces by following these interior design tips that come all the way from Asia.
East Asia
Japan
Minimalism and Zen are two words that describe Japanese interior design. You can create an atmosphere of unity and simplicity in your home by putting together carefully chosen pieces that have similar colours or materials. But if you want Japanese-inspired pieces with more character, then Wabi Sabi or Japandi decors are for you, based on our article on 7 Spanish Furniture Retailers To Help You Ditch IKEA. The former is based on a philosophy on finding beauty in imperfections, while the latter is a fusion of Japanese minimalism and Scandinavian functionalism. But the trick is always to keep your design simple and uncluttered. It should connect you with nature through the simple colours found in nature and traditional materials like natural wood or bamboo.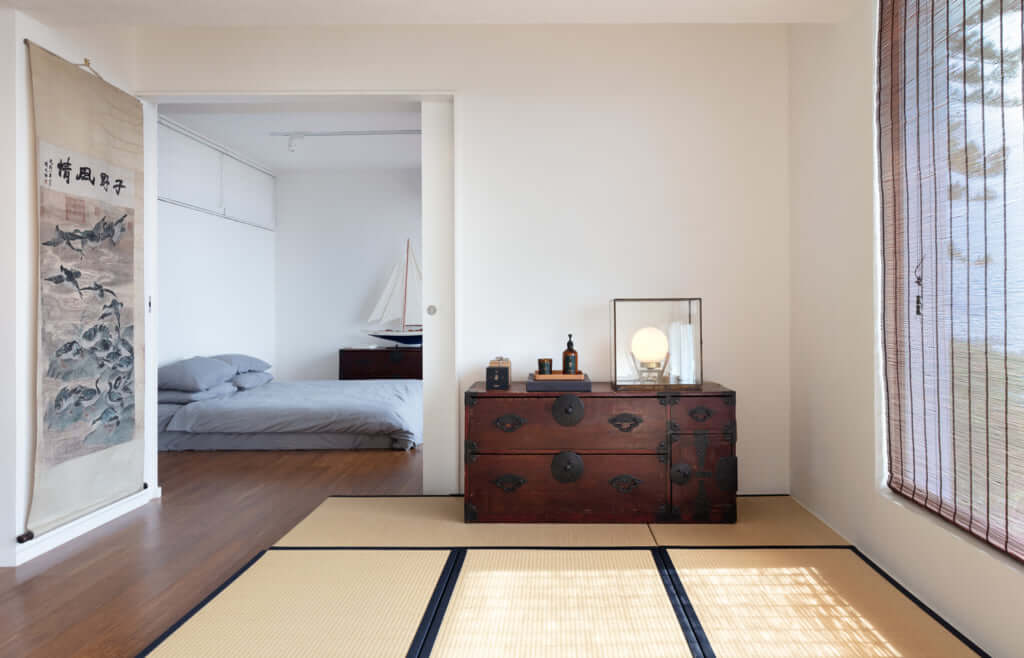 China
Red furniture is not only striking — it is also lucky, based on Chinese feng shui. Vermilion, which is also called Chinese red, is said to be the colour of life and vitality, according to Apartment Therapy's article on the colour. You can also take inspiration from Chinese decor by showcasing wooden carvings, especially those of flowers and dragons. You could also hang scrolls or red lanterns for a fun touch! And let's not forget that a few centuries ago when our European ancestors discovered the Chinese decorative arts and craft, they found them so inspiring that they invented Chinoiserie.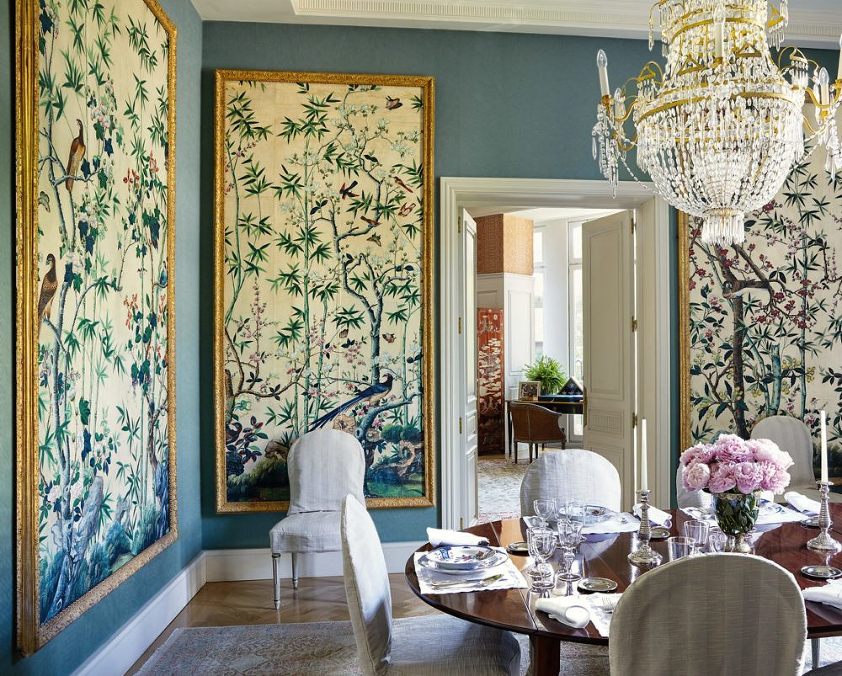 Southeast Asia
Indonesia
Transform your home into a sanctuary by taking inspiration from Indonesia. Indonesia is an archipelago made up of more than 17,000 islands, making it a tropical paradise. If you want your place to resemble Bali, decorate your bed and your pillows with soft, cottony linen and pair it with dark wooden furniture. You should also display vibrant textiles such as the batik, which is an ancient art form that is commonly incorporated in fabrics, according to Wonderful Indonesia's feature on batik.
Thailand
Thailand is a Southeast Asian nation with a fascinating design aesthetic you can replicate in your home. A guide to the Land of Smiles by ExpatBets highlights how this country is unique in both culture and heritage, capturing the hearts of travellers and expats alike. Known for its stunning natural wonders, ancient temples, and ultramodern cityscapes, Thailand has plenty to offer in terms of decor inspiration. Try adding colourful ceramics into your home, particularly celadon and Benjarong pottery. Maybe a colourful sink? You can find a few on Etsy! Moreover, the elephant is Thailand's national animal, so you can also display elephant figurines!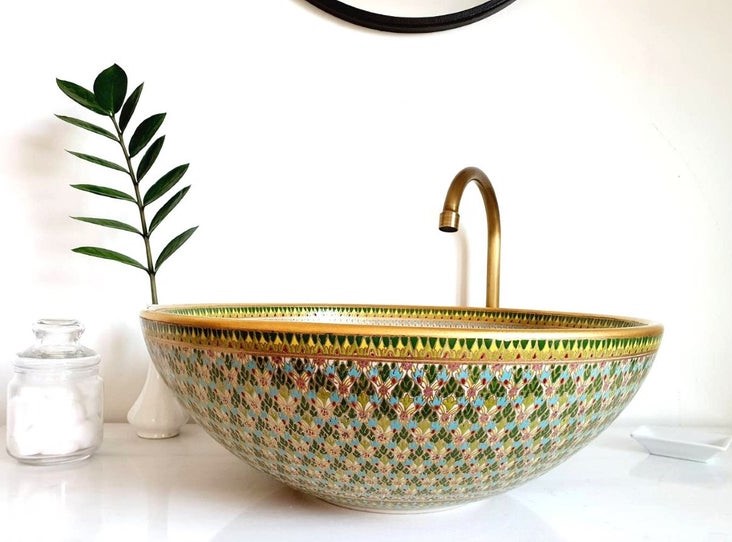 Western Asia/Middle East
Saudi Arabia
Saudi Arabia is a country that is abundant with a lot of mineral deposits and petroleum. In fact, an article on the history of gold in Saudi Arabia reveals that gold was first mined in the country in around 3000 BC. The country's affluence explains the luxurious touches that are present in the aesthetics of Saudi Arabian interiors. Take inspiration from this gorgeous tradition and display furniture that are gold in colour. Pointed arches are prominent in the walls of Arabic homes, but you can also find tables and chairs that are adorned with this unique shape.
Turkey
Turkey is a transcontinental country that serves as a bridge between Asia and Europe. This country's unique geographical position is the reason behind its rich cultural heritage and extensive and very compelling history. When it comes to decor, Turkey does not fail to impress with distinct furniture pieces, such as their famous glass lamps and ceramics. You can also replicate this at home by showcasing various copper products, which Turkey is famous for.