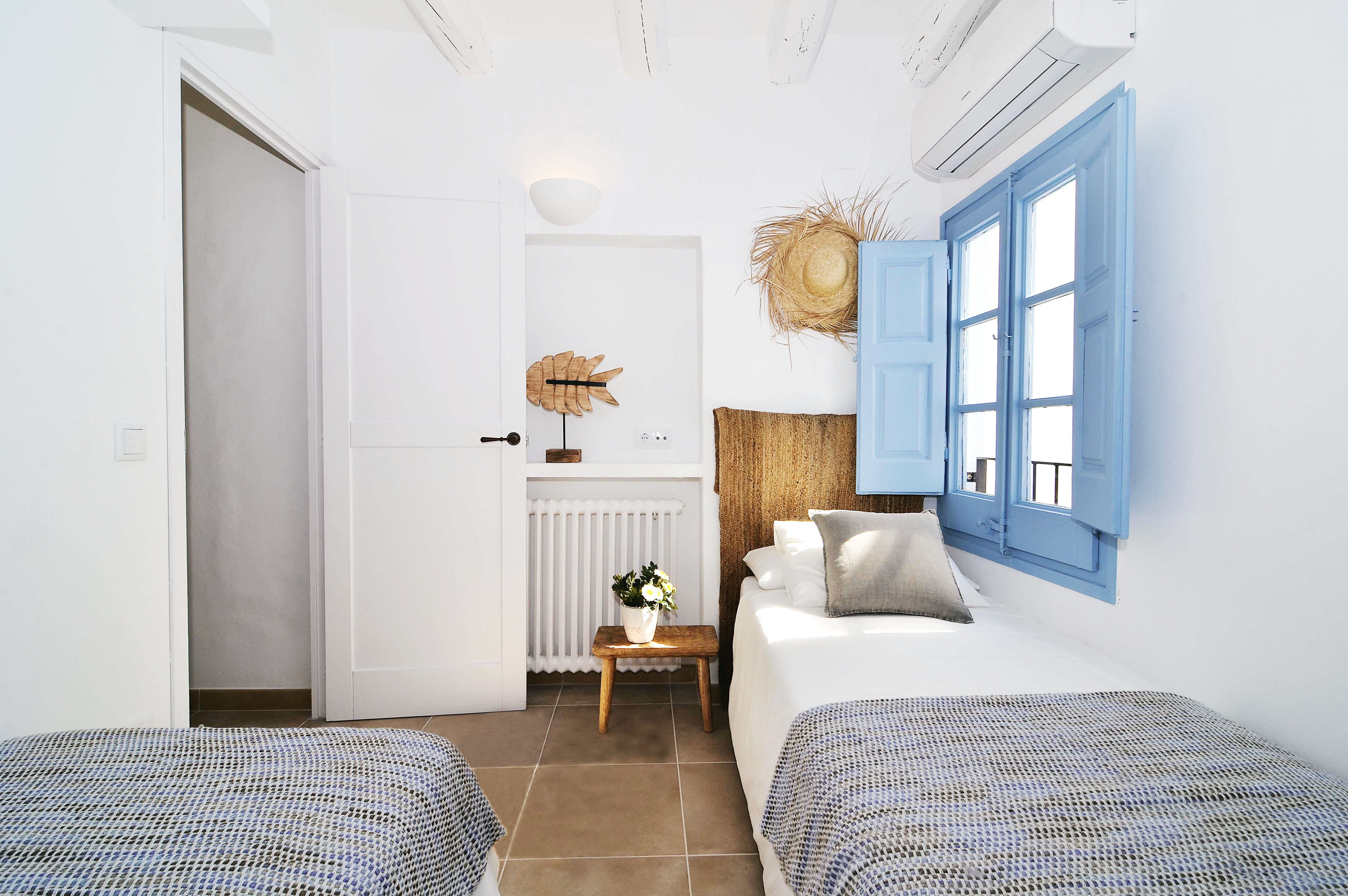 I haven't done many 'Home Tour' posts, but judging by the six I've done so far (including this one), it appears that in the battle of old & new I always pick old! It has so many stories to tell, and makes you feel so much more! Do you guys agree with me? My last Home Tour was a Barcelona apartment with retro vibes, well this time, now that summer is just around the corner, let's go to the beach and take a tour around a real fisherman's house!
Interior design studio Finques Parellades renovated an old fisherman's house in the center of Sitges, a famous seaside town some 35 km southwest of Barcelona. The house is located very close to the seafront promenade, in the area which actually used to be slums, being the first inhabited land outside the town walls, built over for the fishermen's needs. The house dates back to the 13th century, and despite a number of modifications, the concept of a white fisherman's house was kept intact. We can even see the same type of housing on the works of the 19th century Catalan painters Joaquim de Miró, Arcadi Mas i Fondevilla, or Joan Roig i Soler, who belonged to the 'luminist' school.  Fascinated by the light in Sitges (hence the name!), these artists tried to capture it on their canvases and often depicted the fishermen's neighborhood.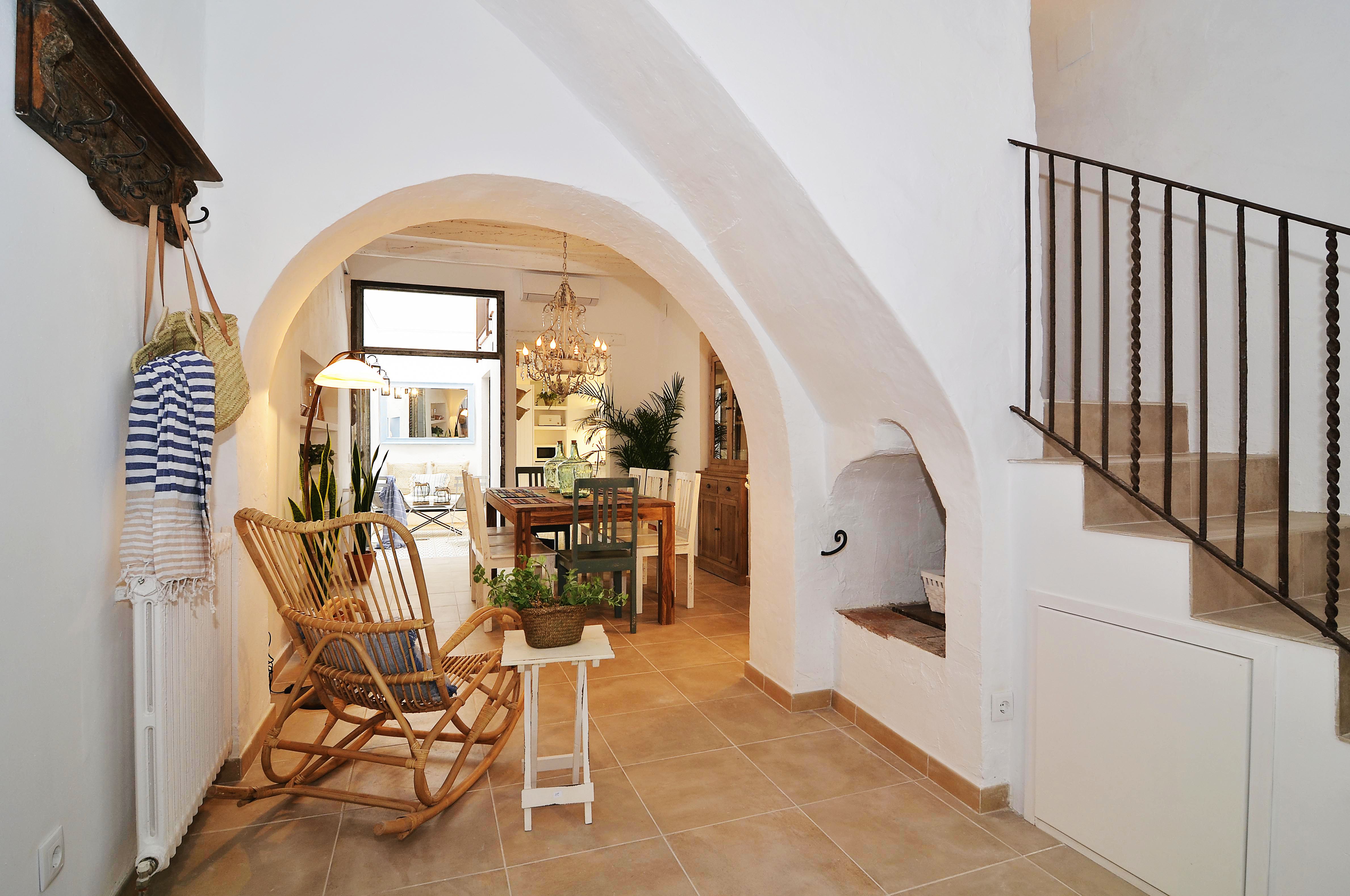 The house was purchased by a Norwegian couple as a summer residence, and they wanted to keep its original essence of an old beach house, a place to relax, have fun and forget about any hassles of non-holiday life. Finques Parellades strived to restore and maintain the original construction elements: the wooden beams, wrought iron grills, stair rails, and shelving as much as possible. Custom wood- and plasterwork for the project was also designed to fit into the original style of the fisherman's house.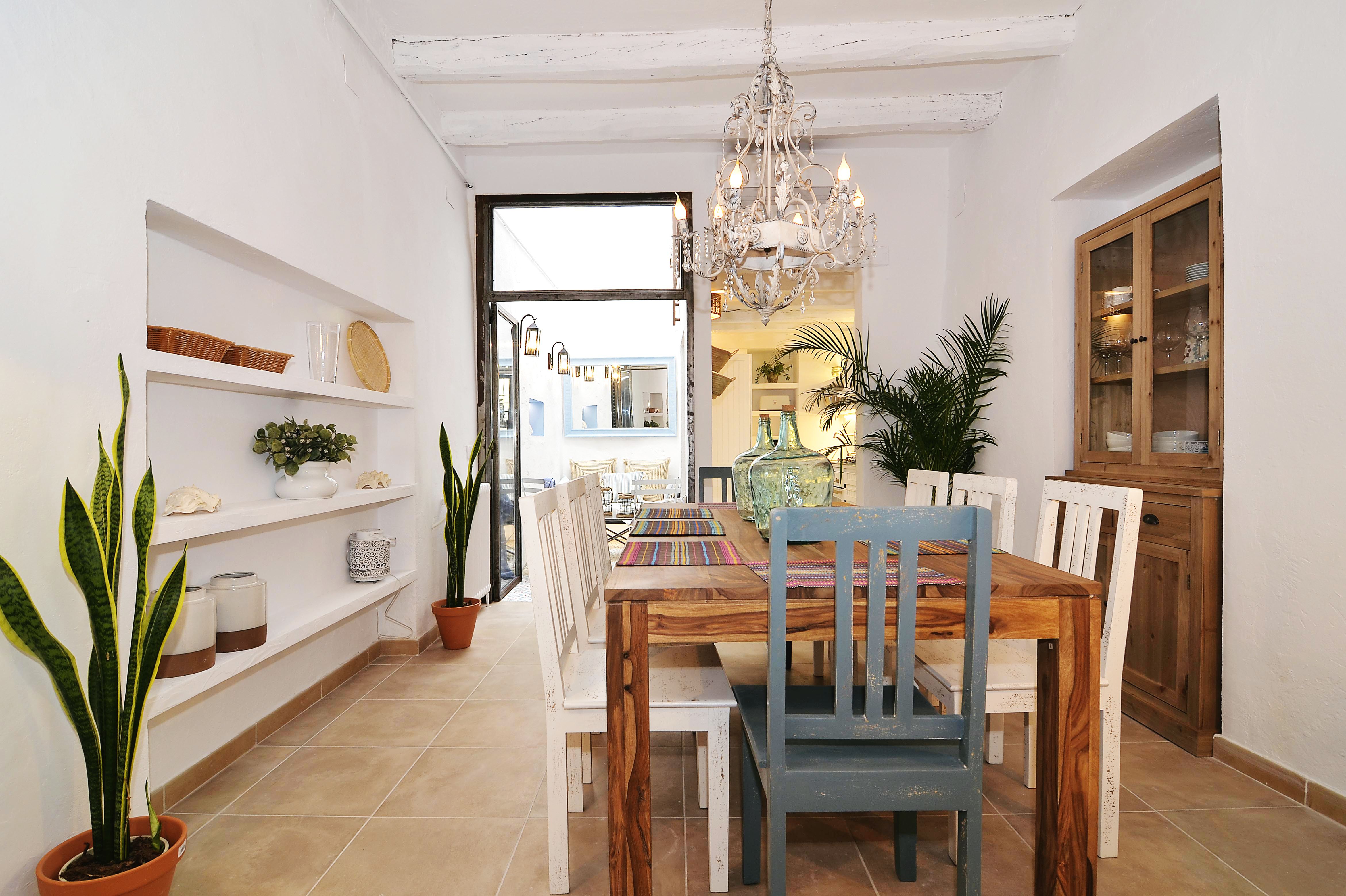 I absolutely love the timeless Mediterranean vibe of the house. There is wood, hydraulic tiles, raffia, artisanal baskets, and beautiful pops of blue every now and then – what made me fall in love with this project in the first place!
Furniture and home decor was mainly procured from low- and medium-priced brands, including Maisons du Monde, IKEA, A Loja do Gato Preto, Jardiland. The house also features textiles from Zara Home, Textura, Atmosfera.
Some décor items and ceramics were found on design and flea markets around Costa Brava. The chandelier lamp in the 'salón' came from an antiques shop in Sitges.
The biggest layout modification was that one of the small backyard walls was replaced with a crystal room divider ('patio interior'), thus integrating it into the kitchen and dining room space, and giving them more natural light.
Upstairs, there are three bedrooms and a sitting room with TV. Each bedroom has an en-suite bathroom. Finally, a sundeck was assembled on the rooftop terrace, with a very strong visual presence of the signature blue colour of this project.