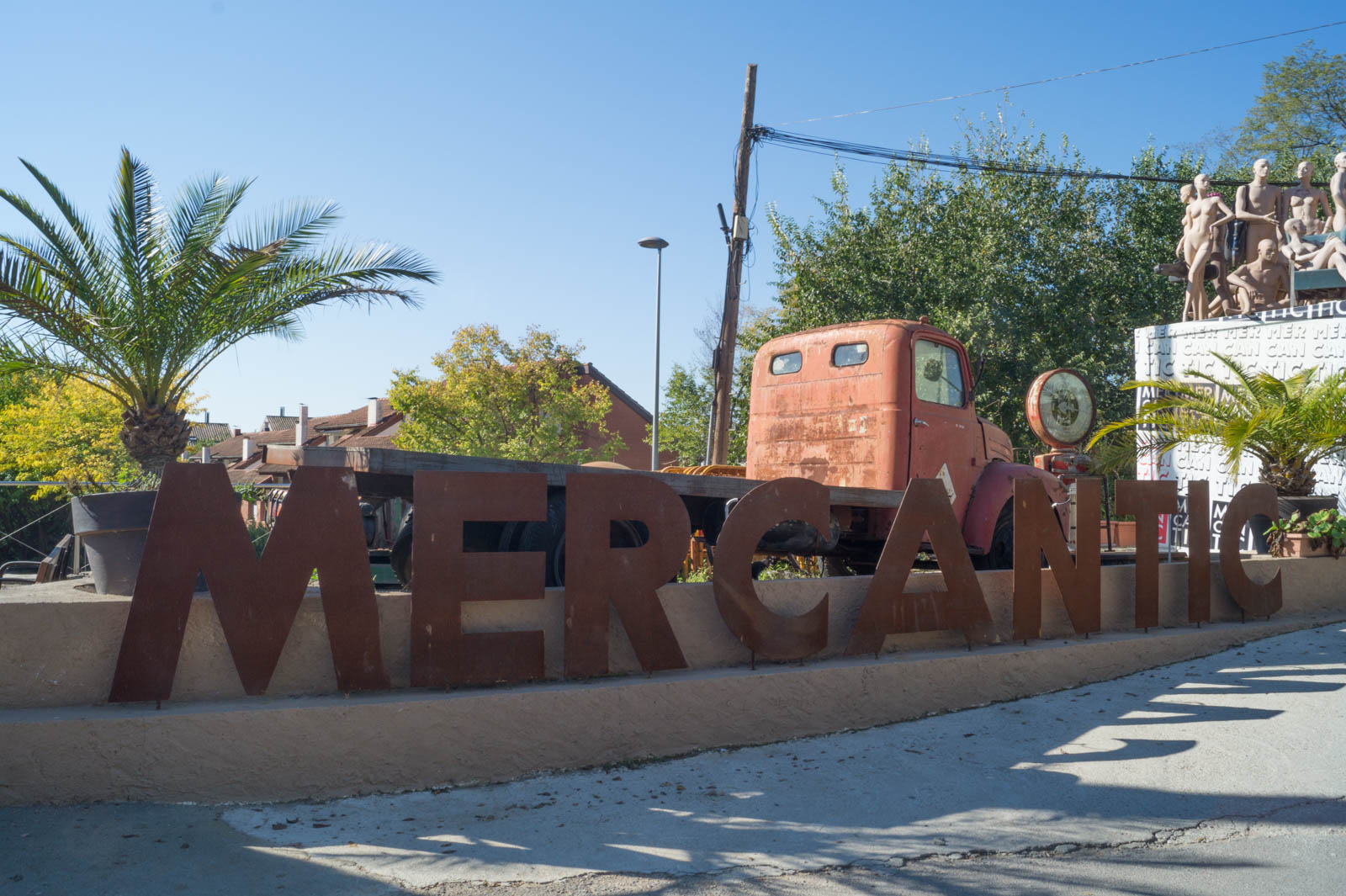 Here in Barcelona week-ends are normally reserved for the beach, but as it's getting colder we're more and more drawn to inland, if not indoor activities. My today's post will take you to a place which is must-visit if you're a sucker for vintage furniture and home decor – Mercantic Flea Vintage Market in Sant Cugat, a nice and somewhat posh suburb of Barcelona, just across the Collserola mountains (and park). It turns out that even many of my Catalan friends have never heard of it, including those who have a soft spot for antiquities.
Located on the premises of a former ceramics factory, Mercantic first opened in 1992 and brings together more than 200 vendors on a total space of 15,000 sq. meters.
A virtual tour around Mercantic
There are two entrances, but today I'll take you on a virtual tour, and show you things and places along the route I prefer. So the first thing you see if you enter the «village» from Av. de Rius i Taulet, is this lovely set of about 30 small wood shops painted in different colours. Inside (and on a sunny day, outside as well) you will find a variety of second hand objects in different styles, along with new items from Catalan craftsmen, including some very cool woodwork.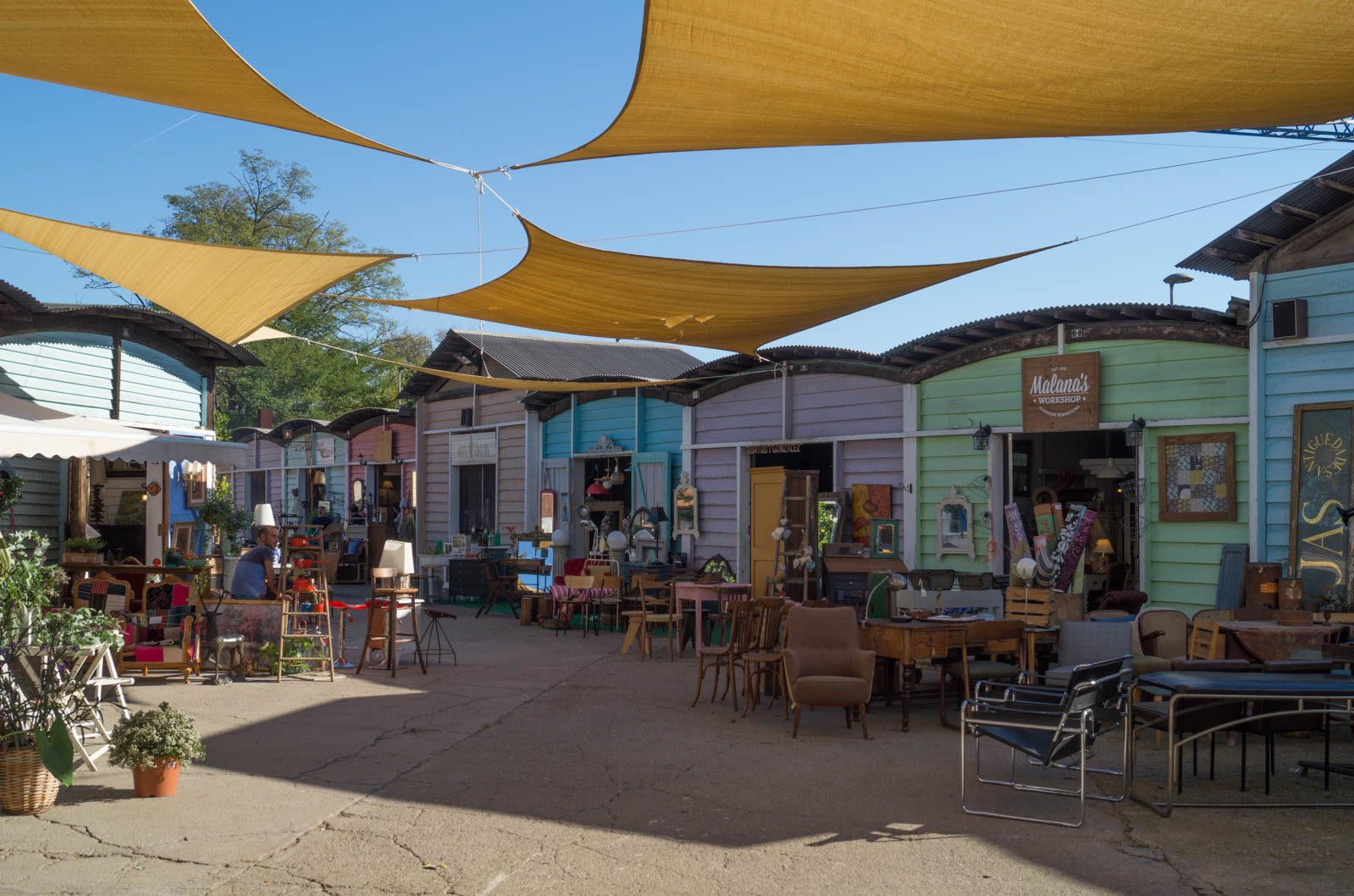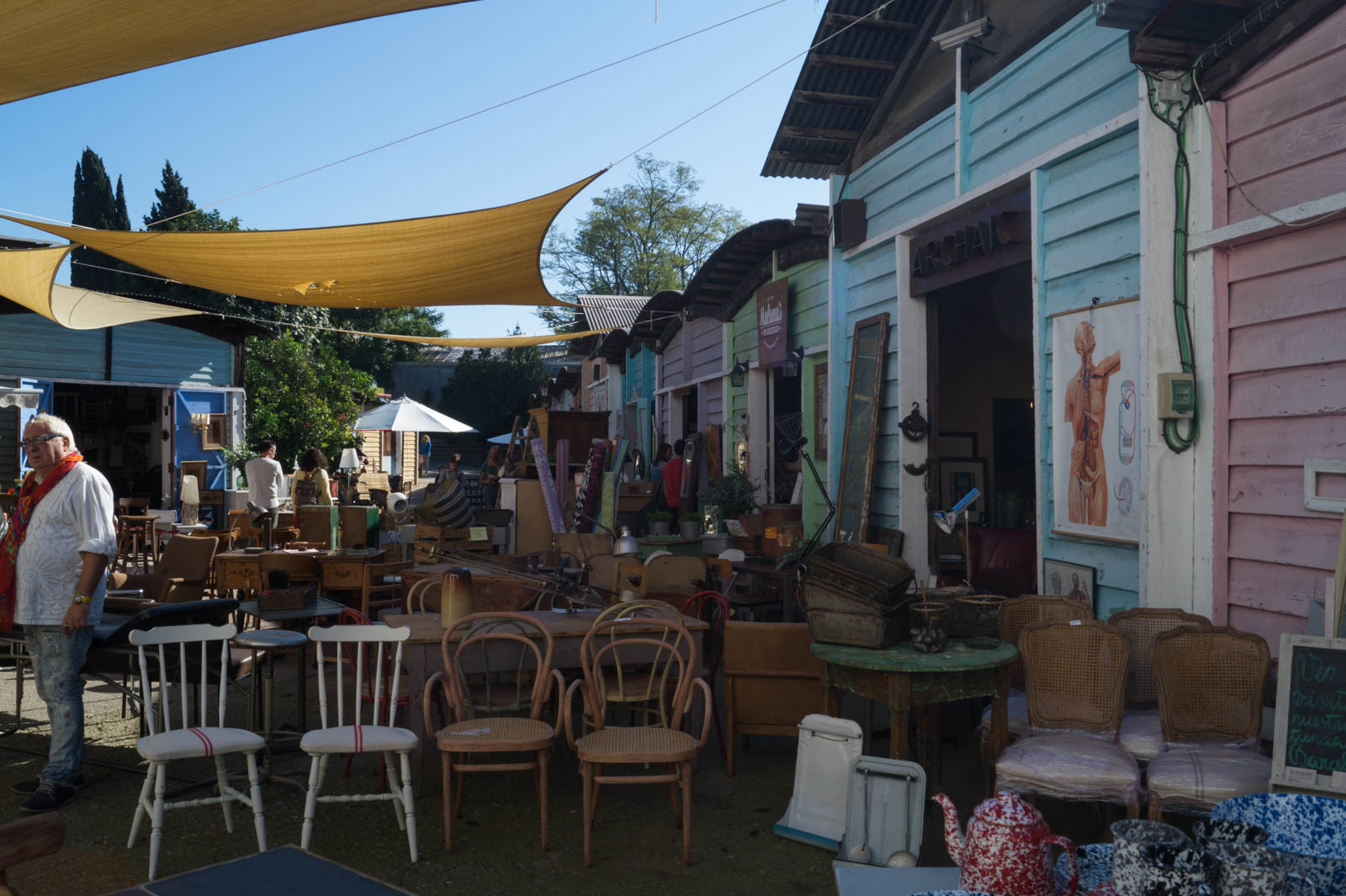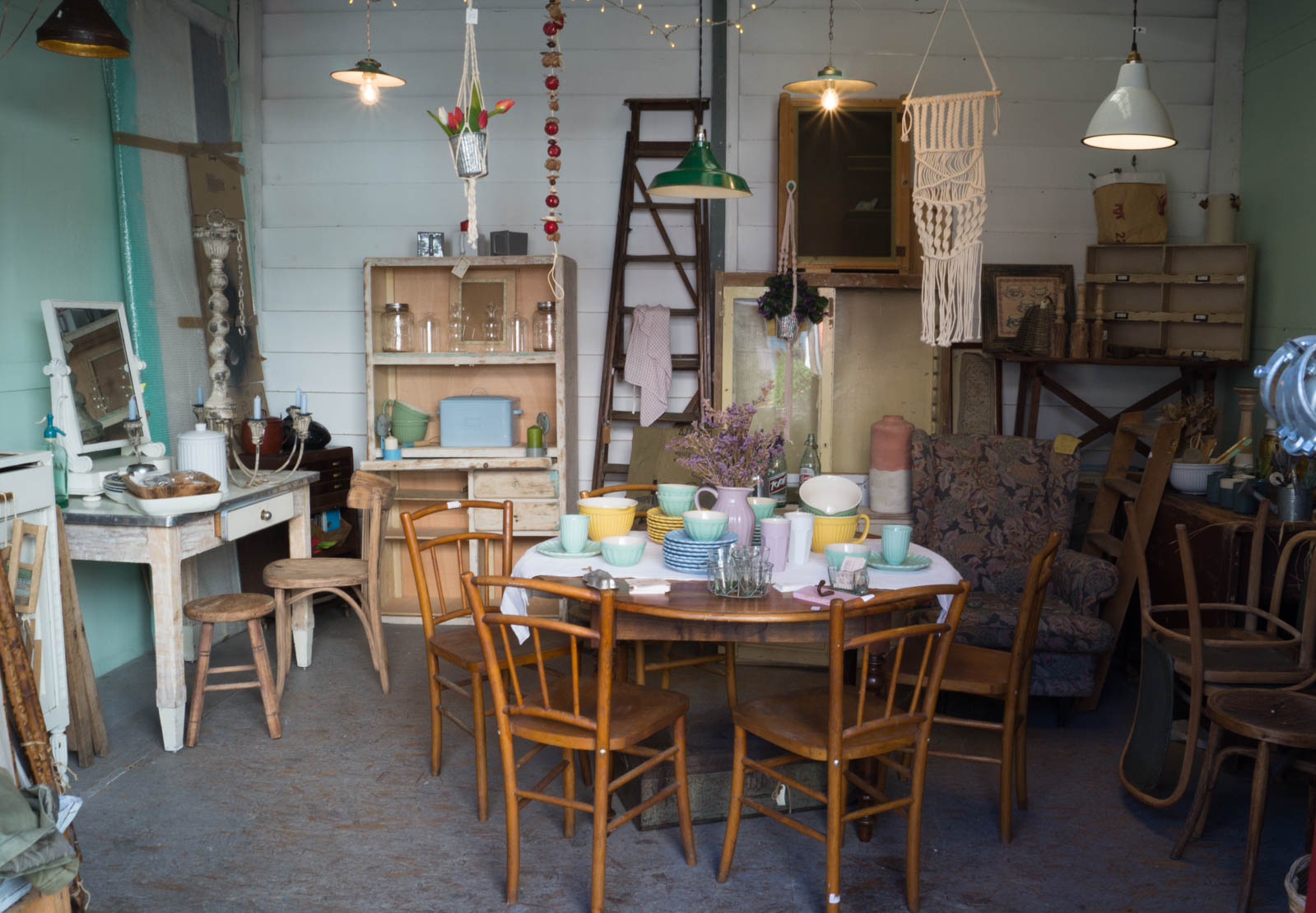 The shop above is called The Old Kitchen, and I'm a big fan of the quirky twist they put on their woodwork. And they also have a shop in Barcelona (Gracia, carrer de Providencia, 16).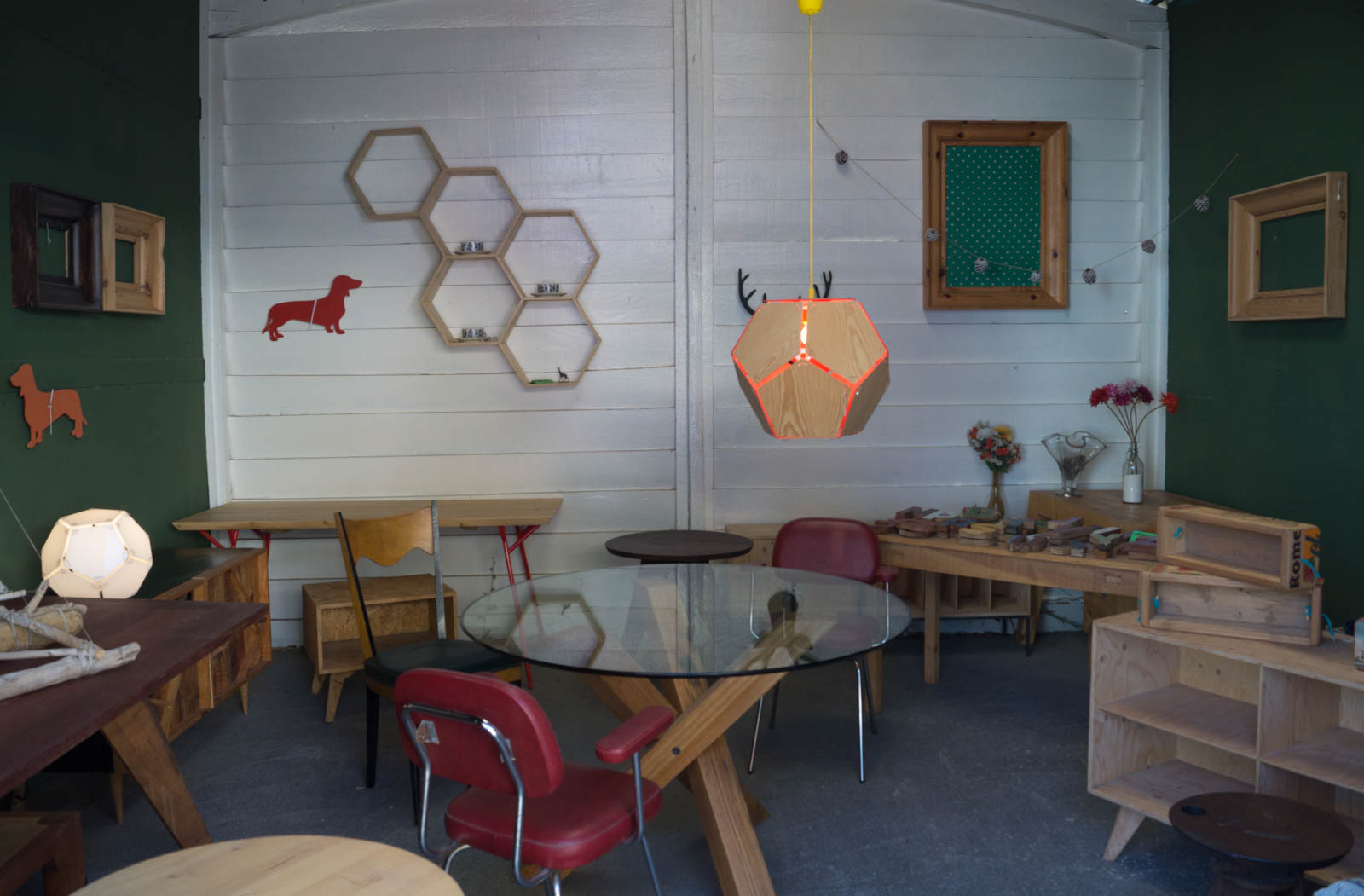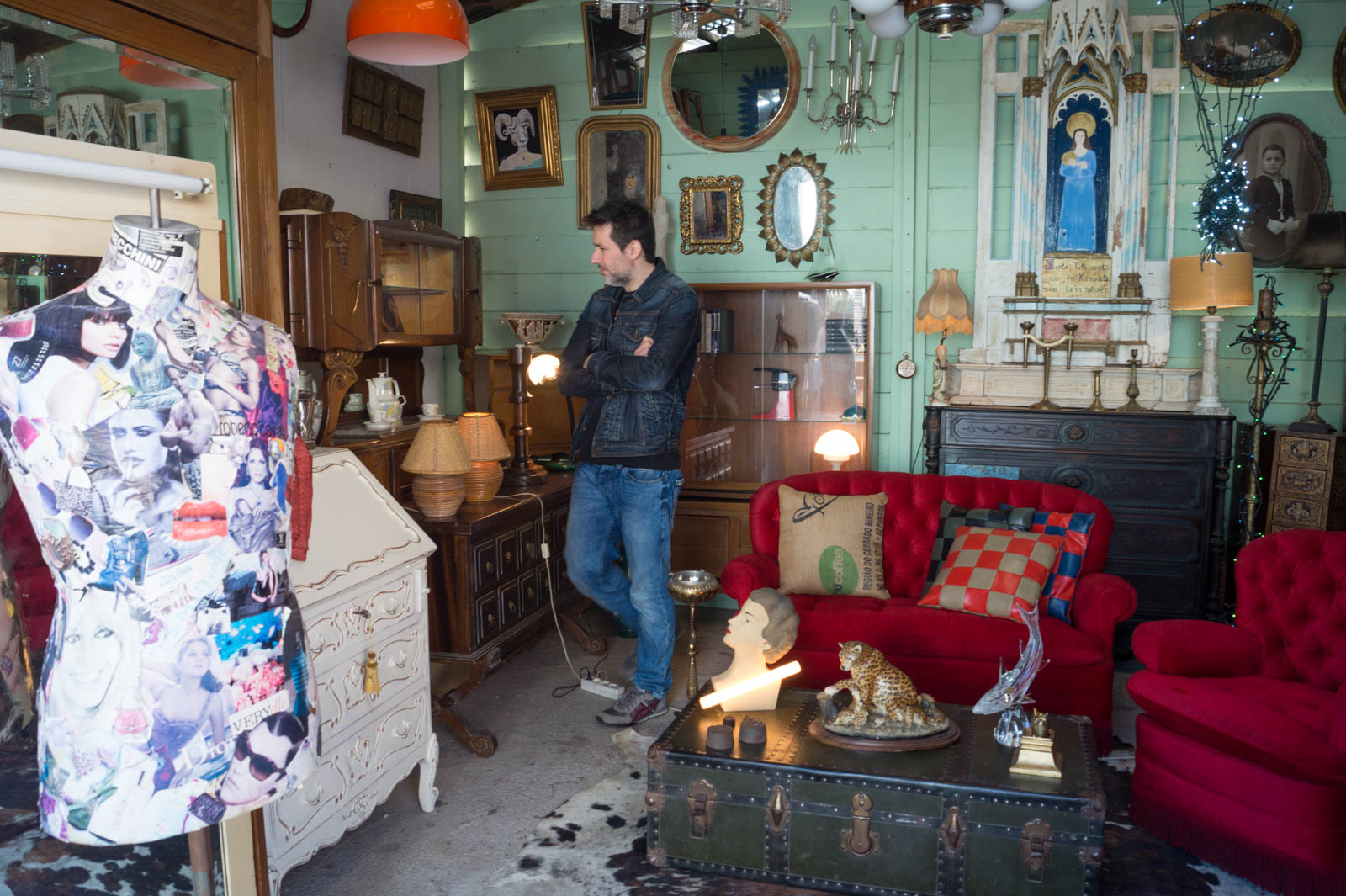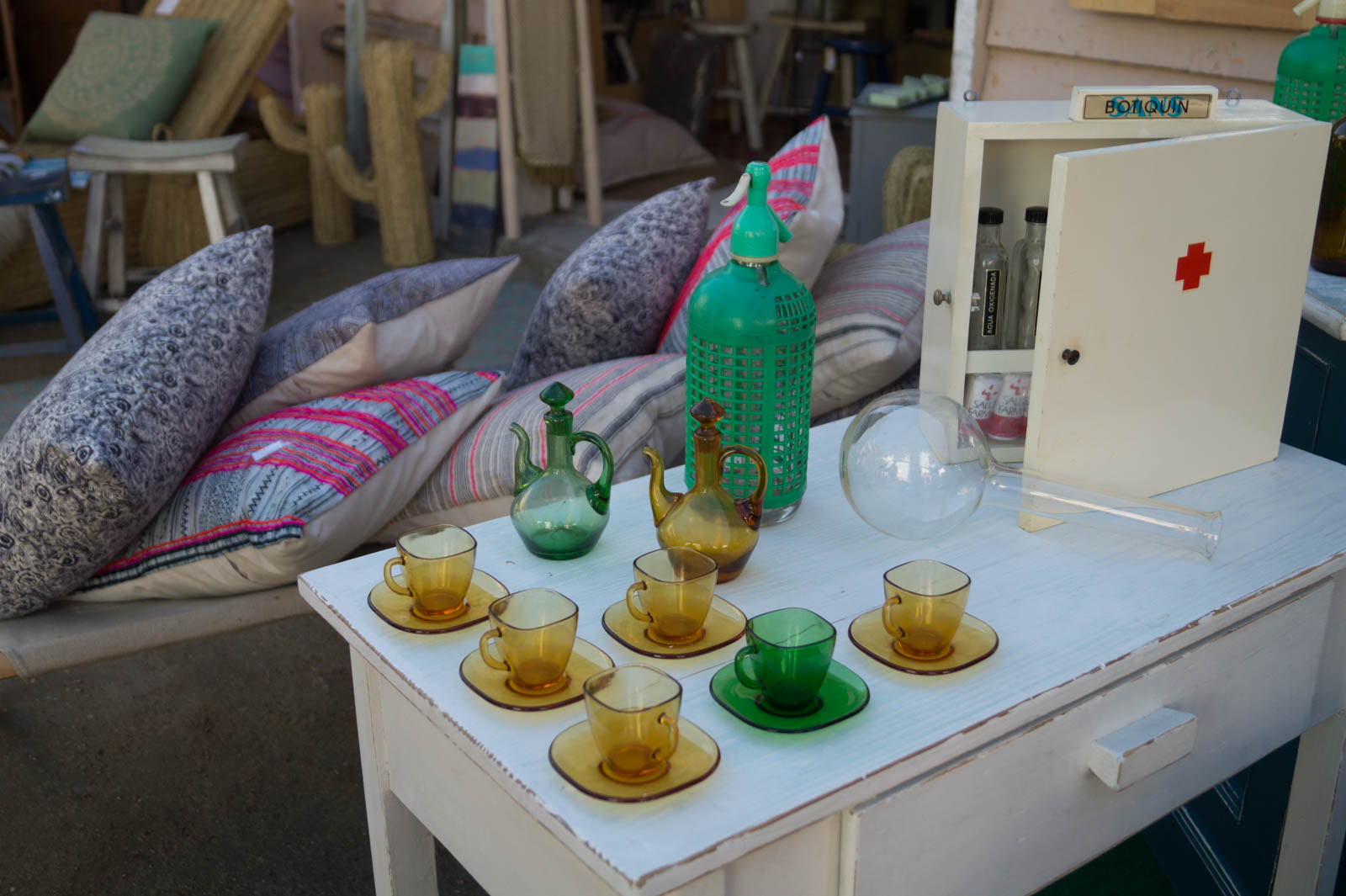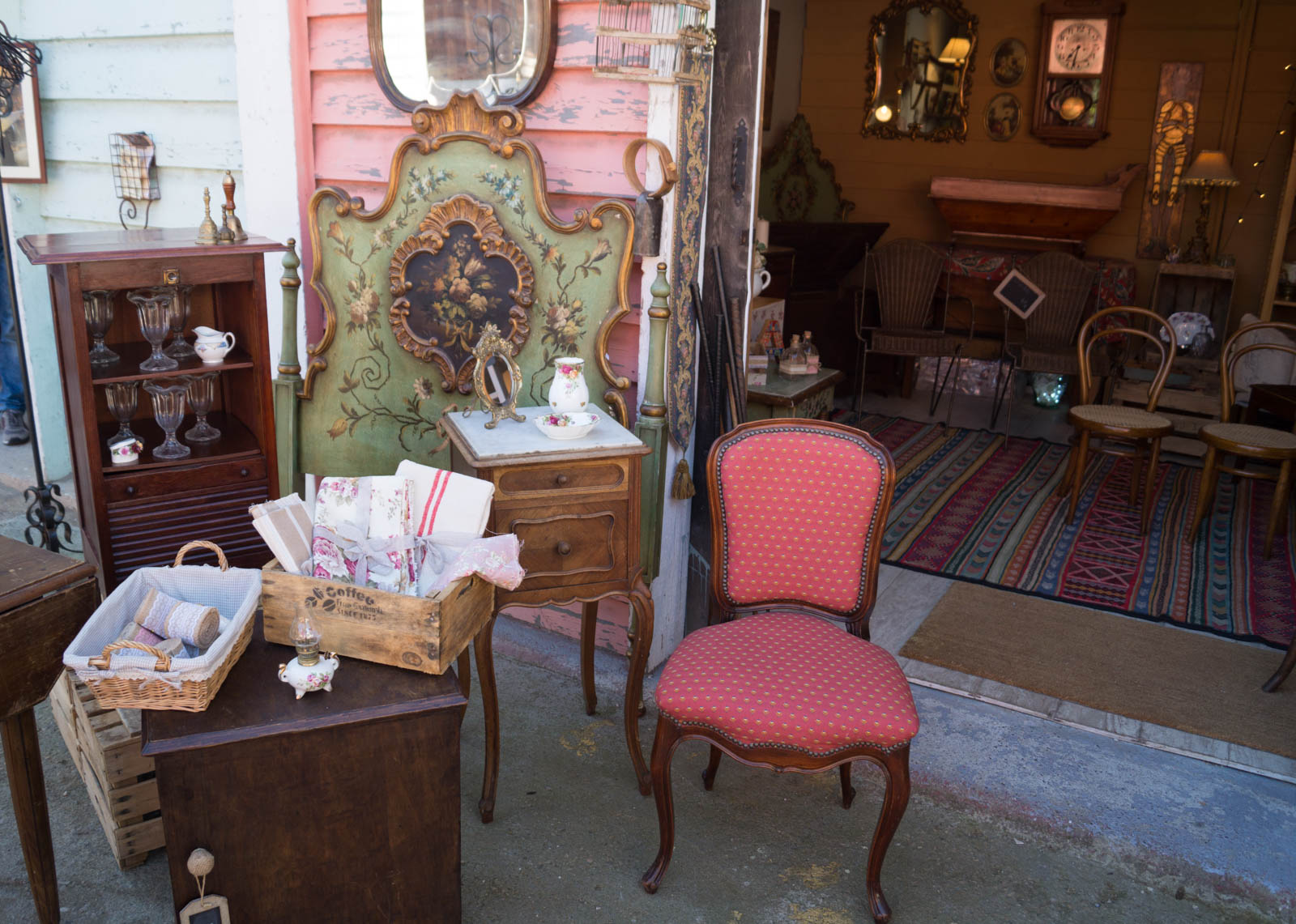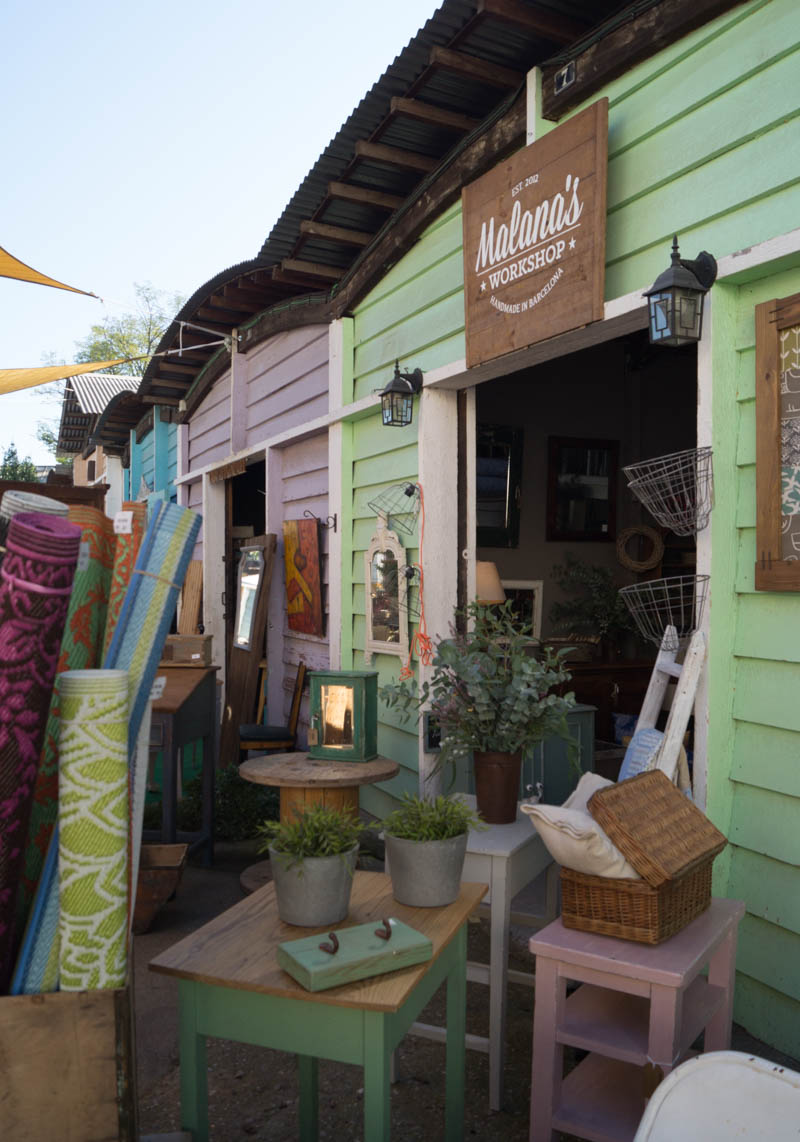 Once you have passed all the painted shops street you will find either a small vintage market with cool stuff like vintage telephones, copper dishware or paintings, or sometimes they have special events there, dedicated to local produce (food) or handicrafts. And at the end of it all you have another entrance (exit), and that's where you will see the big MERCANTIC sign from the first photo in this post. Oh, and speaking of photography, these pictures are my first experience with my first ever DSLR camera, so I still have a lot to learn about exposure, aperture and etc, so don't be to critical of the photos on this post! 😀
A vermut and a sandwich? 😉
Going back and up the hill you will find on your right a few outdoor shops with very old second-hand furniture, I've never asked, but judging by the looks of it things must cost a penny. And following the same truck you find yourself on a pretty square with food trucks and a bunch of tables where you can catch a break, grab a snack and enjoy the sun.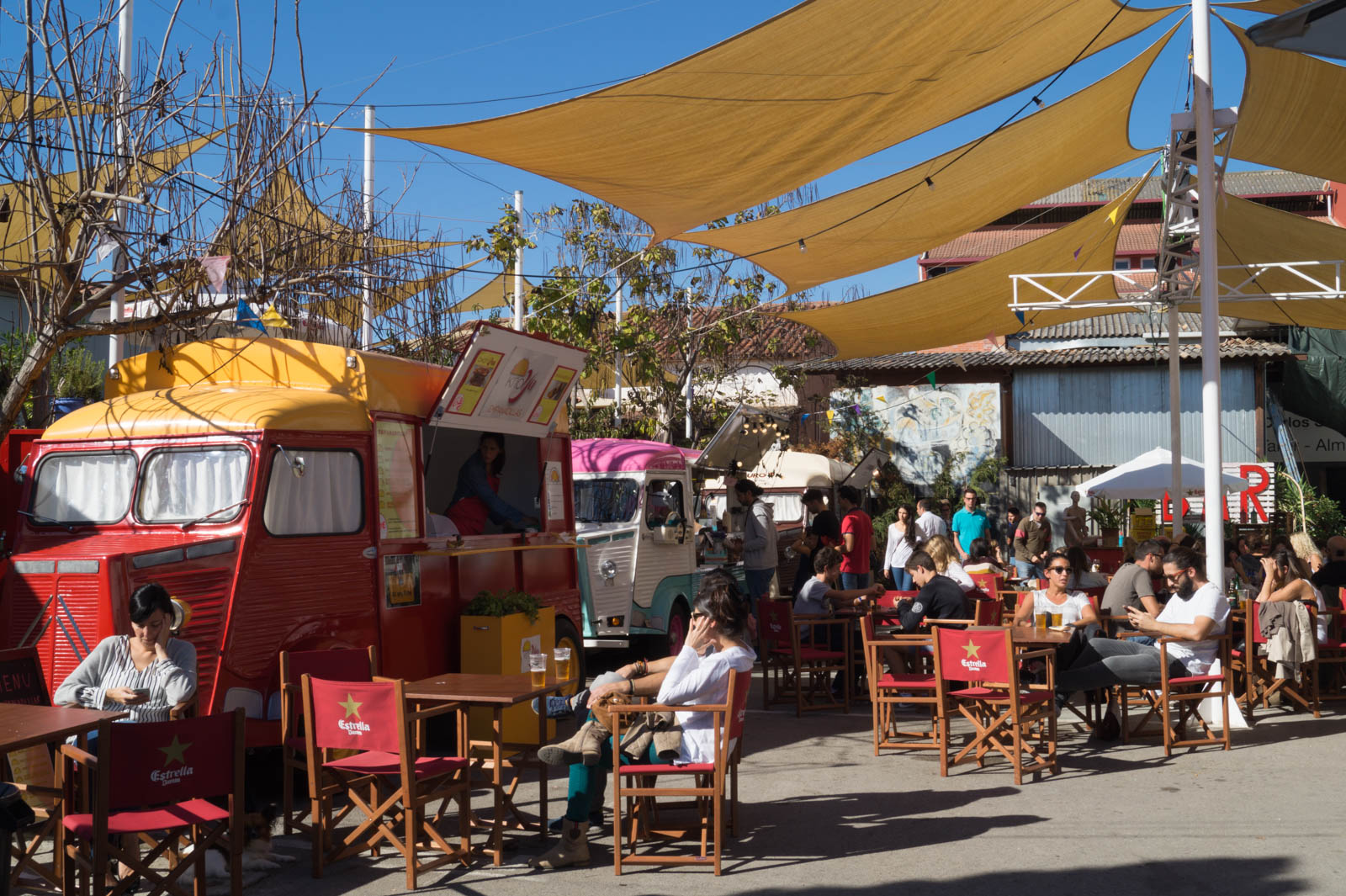 Otherwise, pop into this blue house called El Siglo, which hides a huge second-hand book shop and a lovely restaurant and concert hall, where they often put on live music.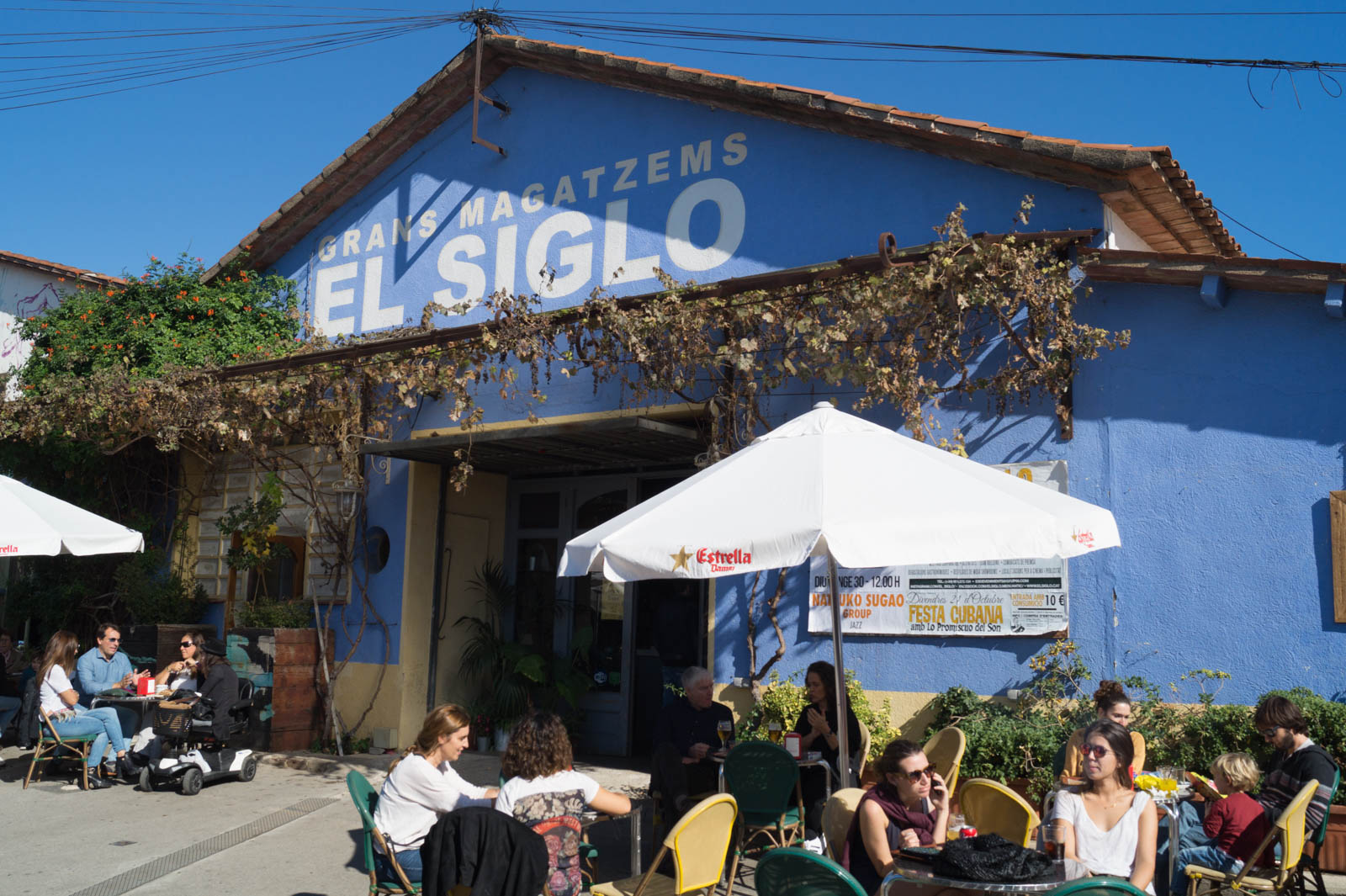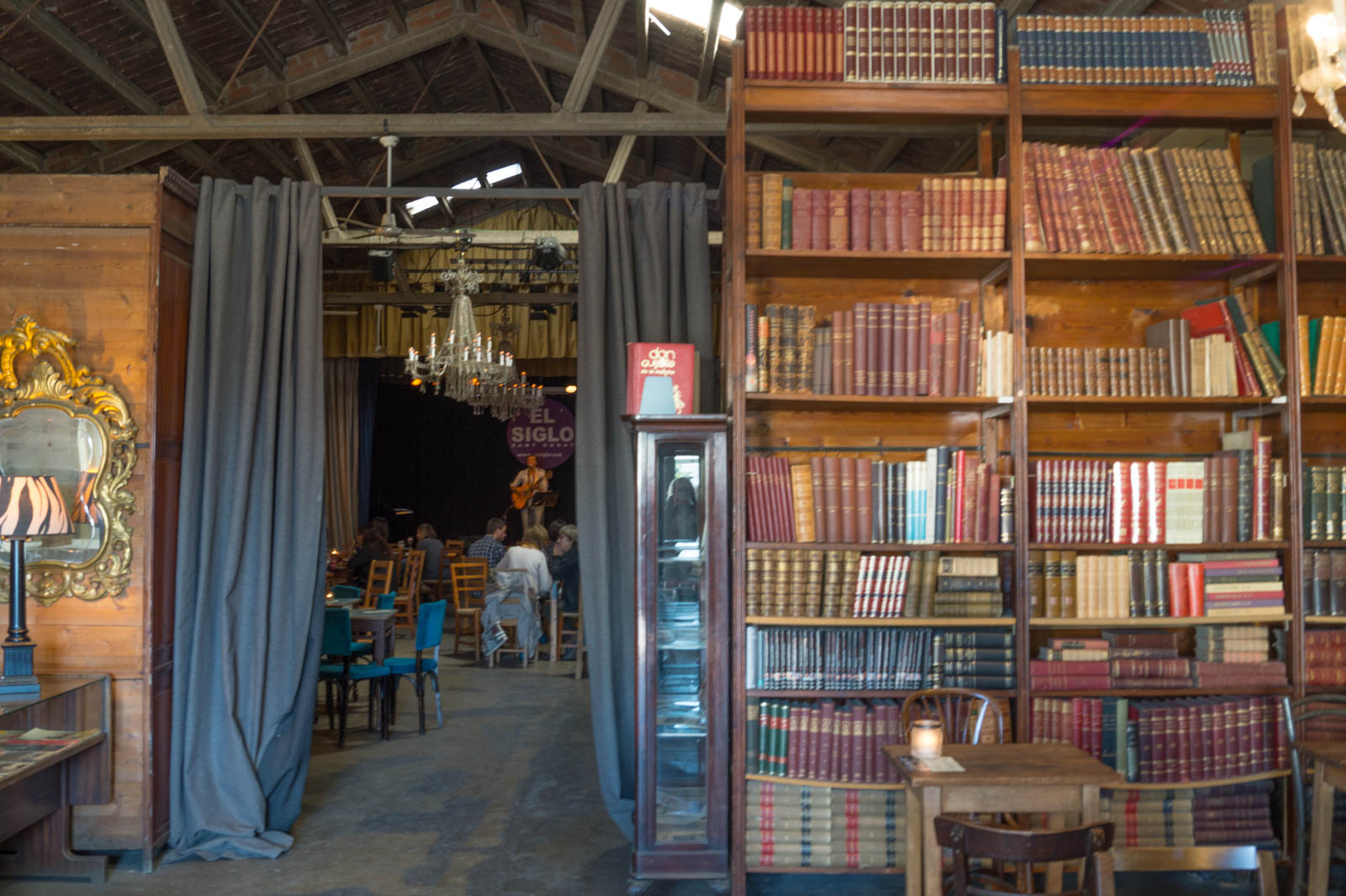 Hoarder's paradise
As you go down back to where you came in, on your right you will find a big factory house, which is where Mercantic as such was born. Old and new, Scandi and colonial, art-deco lamps and vintage cycling machines, you can expect to find ANYTHING here! Hoarders (like me! :D), this is our paradise!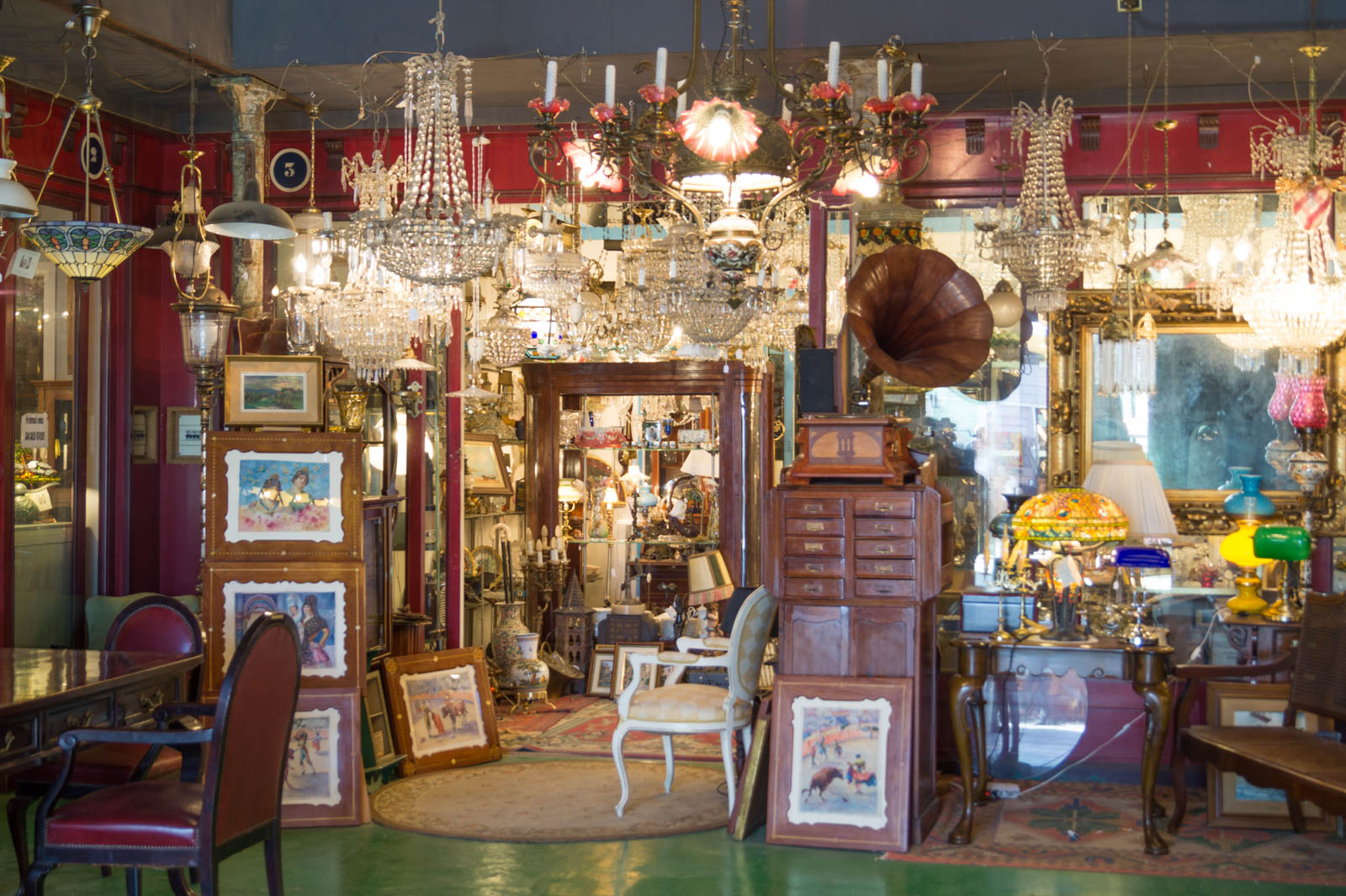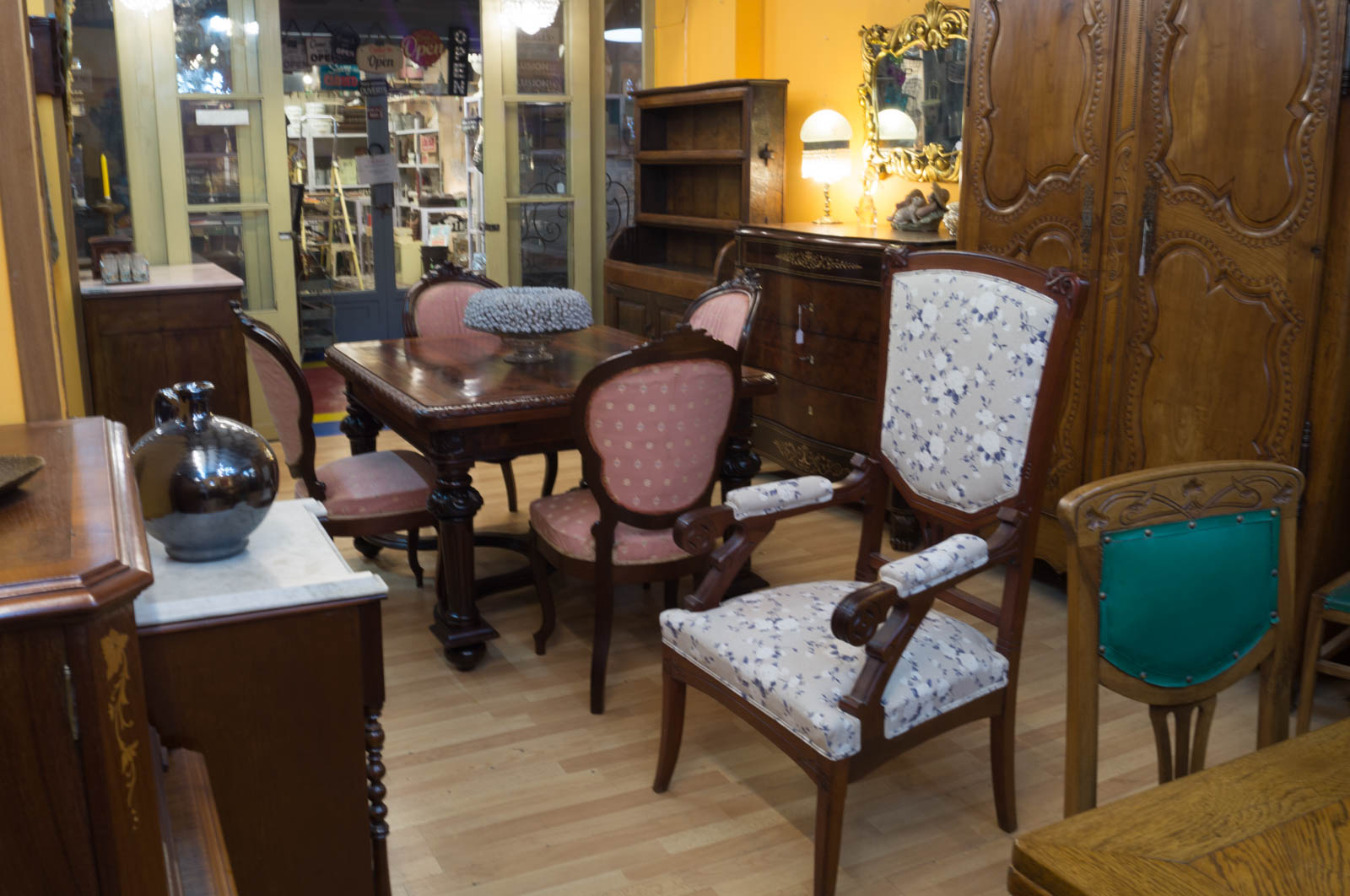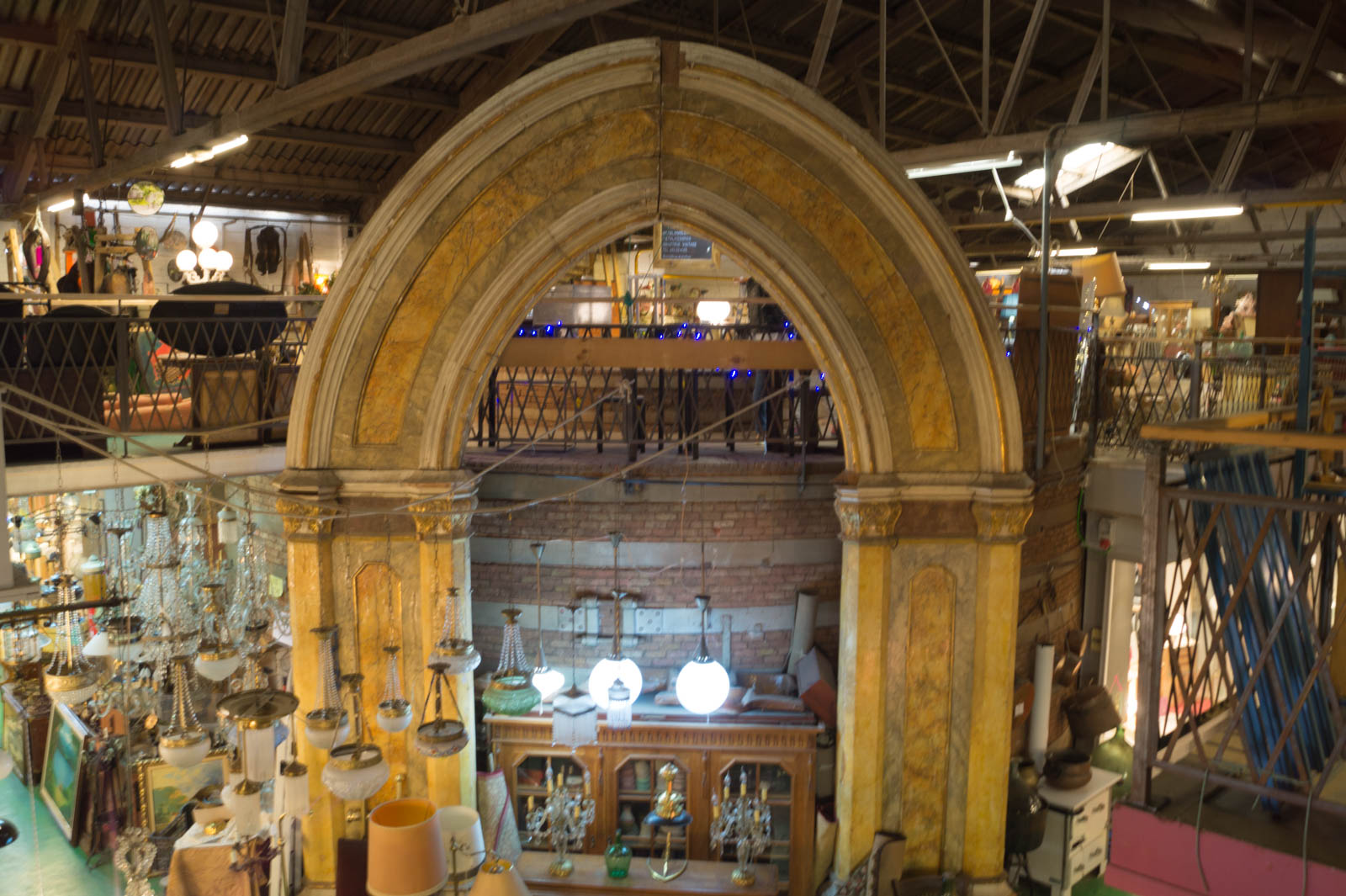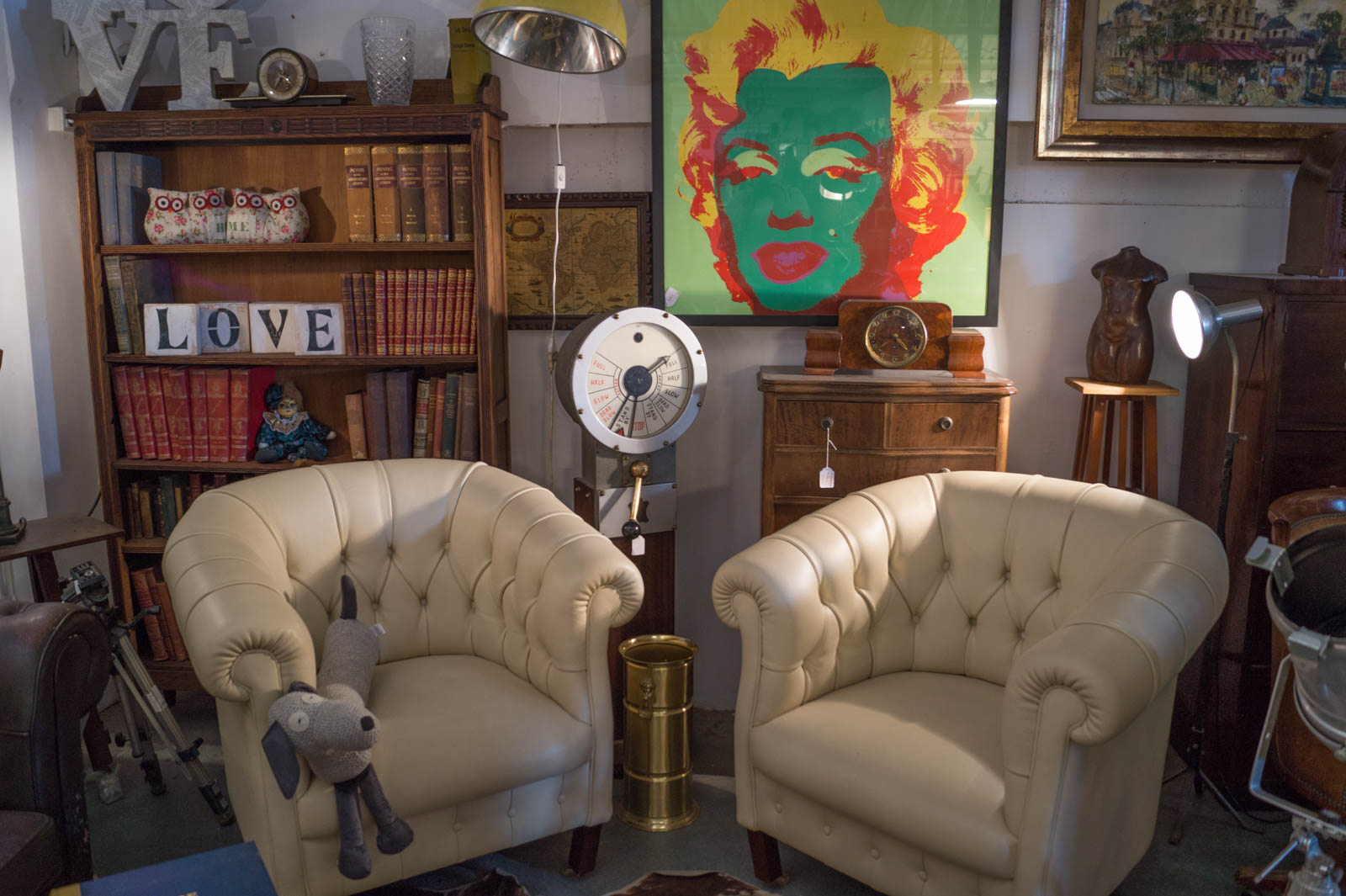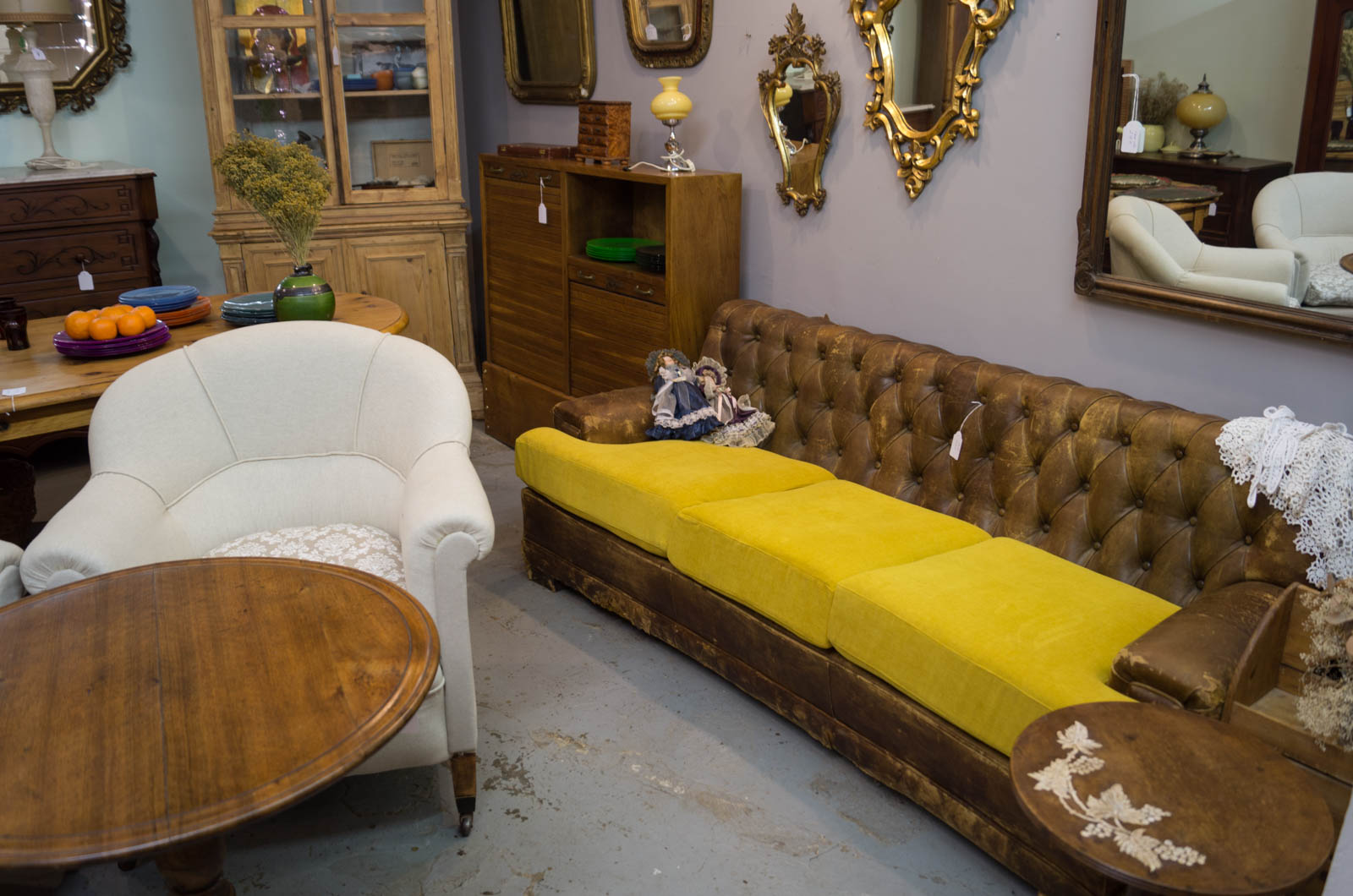 You can find some real gems like the worn chester sofa above or this beautiful art-nouveau entryway furniture. Such a masterpiece! Sadly, the really nice things aren't exactly cheap here. This piece is priced at 1,500€, but imagine the effect it will produce in all your guests! WOW! WOW! WOW! 😀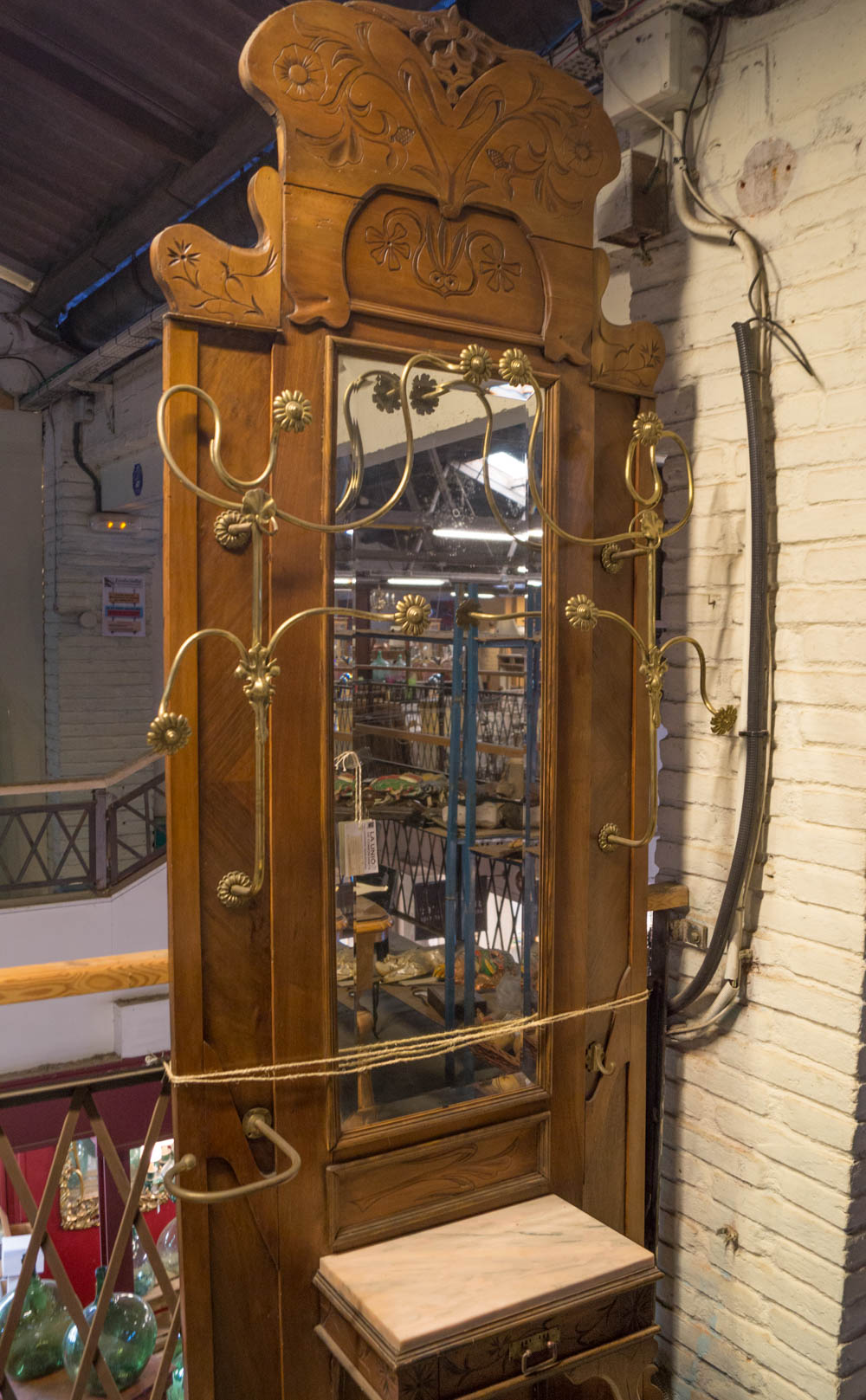 3 reasons to visit Mercantic
In conclusion, if you're not yet convinced, here are three reasons why you should visit Mercantic
It's one of a kind, Barcelona has no other vintage and antiquities market of such size and variety of offering. If you're tired of seeing the same stuff in the mainstream stores and want to add a more vintage or eclectic touch to your home, this is a place you can't miss!
If you are into DIY, here you'll find a lot of old furniture you can give a new life to. Looking for ideas? Check out my post on sideboard makeovers. And also follow Mercantic on the social media to learn about the workshops they  frequently organize!
It's simply a great way to spend the day. Positive vibes, lots of eye-pleasing colour and cool vintage items to pore over, food and drinks available – what's more to ask?!




How to get there
The address is Av. Rius i Taulet, 120 Sant Cugat del Vallès.
From Barcelona take FGC train line S2, and get off at Volpelleres stop.
Tuesday – Saturday 9:30-20:00, Sunday: 9:30-15:00. And Sunday is actually the best day to go!
Website: www.mercantic.com