Today I want to share with you my top 8 Instagram accounts for colour inspiration. You ready for a colour overkill? Then let's go!
Justina Blakeney @thejungalow
Blogger, designer and stylist Justina Blakeney is one of those people we  have to thank for turning lush greenery into a must-have style element. A mix of a plants and rich variety of colours and patterns is the signature of the author of The Jungalow, a bohemian lifestyle blog turned home design brand. There can never be too much greenery, colors, textures, anything. As Justina put it on one of her IG posts, "minimal, shminimal"(c)  

Amina Mucciolo @studiomucci
Founder of whimsical paper decor company Studio Mucci, Amina Mucciolo lives a very colourful life! Her Instagram is carefully curated and for me personally is a source of raw and pure joy. Whether she posts pictures of her party decor, rainbow-coloured cupcakes, outfits or her house, it always brings a smile to my face. And this green sofa she owns is just to die for!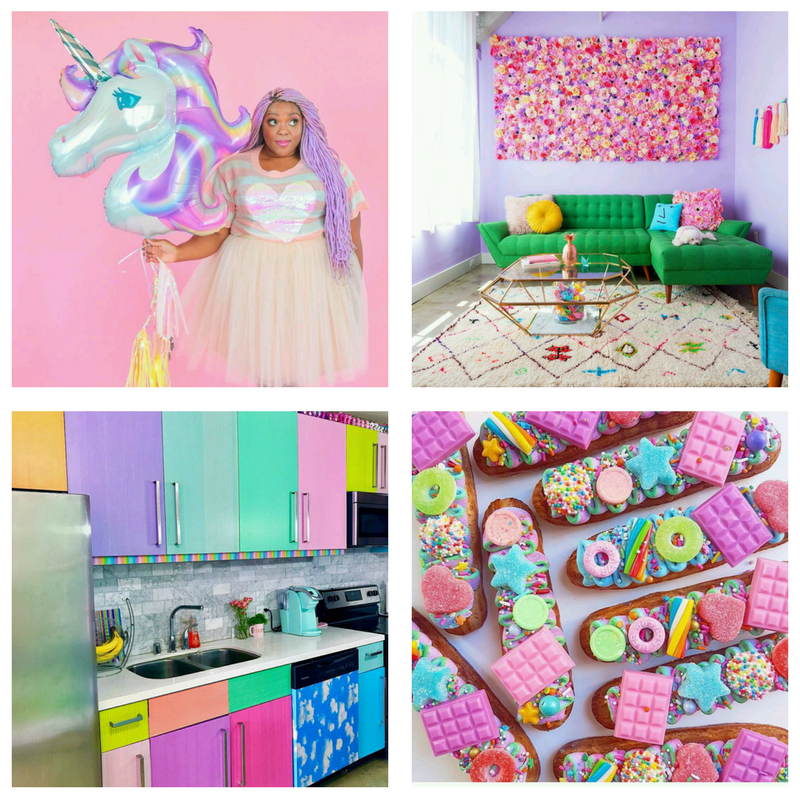 Patricia Bustos @patricia_bustos
I discovered this Spanish interior designer at the recent Casa Decor 2017, where I absolutely fell in love with her Palm Spring Suite drawing inspiration from mid-century Hollywood luxury. Her style is very elegant and fresh, always featuring a mix of pastels, and with an addition of original accessories and gold the interiors signed by her  Blossom Studio look unfailingly chic. And the job she did with her own home is just incredible.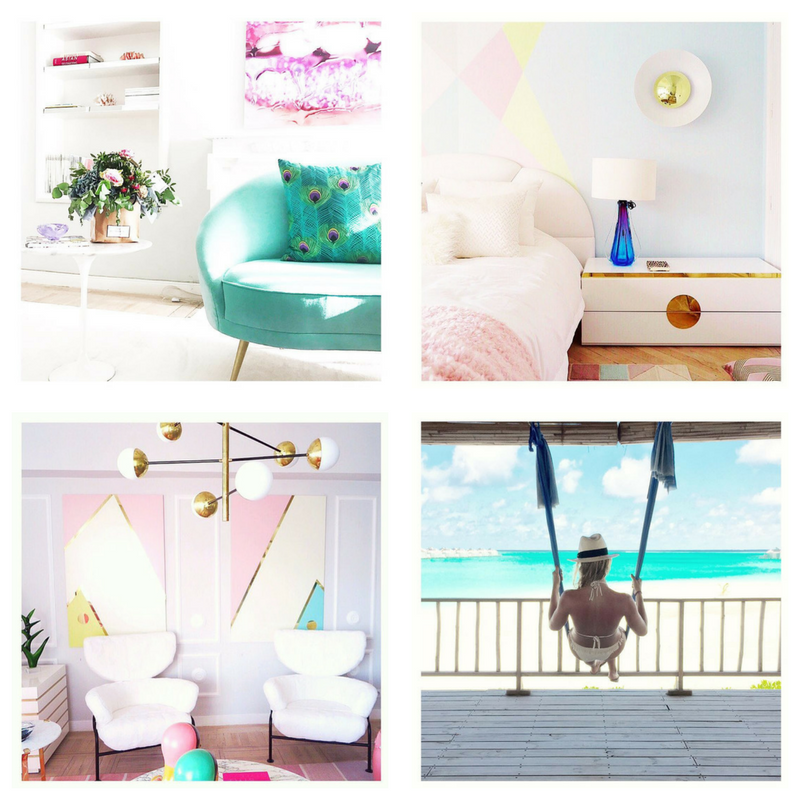 Mark D. Sikes @markdsikes
You will see a lot of beautiful indoor and outdoor vignettes in the Instagram of acclaimed U.S. interior designer and writer Mark D. Sikes, but what you will see the most is all shades of blue, which apparently is the world's favorite colour.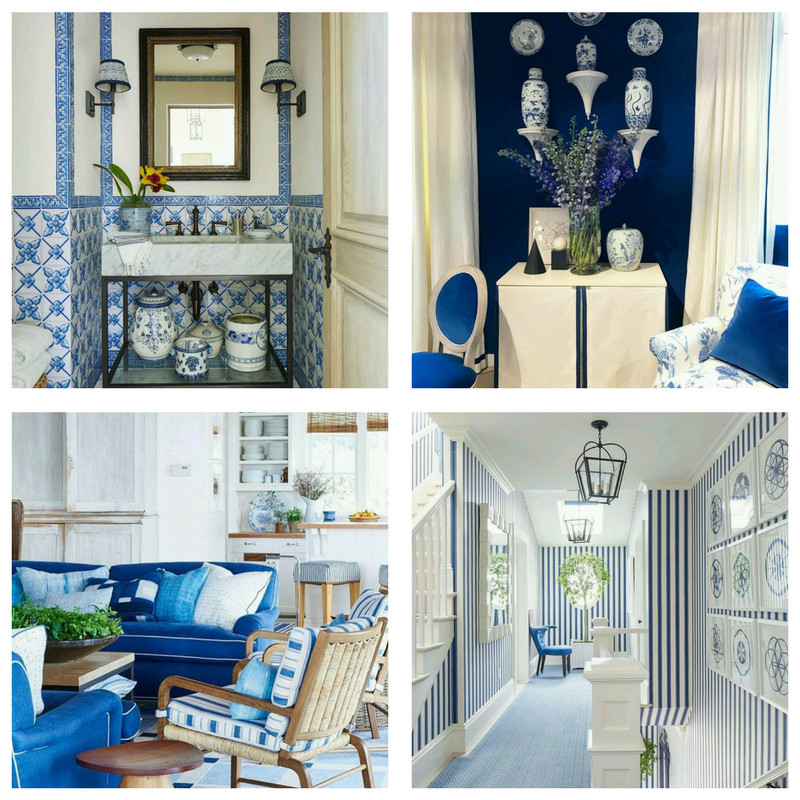 Emily Murray @pinkhouseliving

The pink-haired Brit has a self-proclaimed obsession with this colour, although I believe it's a healthy one, because her manner of introducing drops of pink here and there is never overwhelming. Emily's style is vibrant, eclectic and very cosy. She's recently sold her Edinburgh house featured on the collage below and  I can't wait to see what she does to her new place in London!

Erin Moser @houseofturquoise
Turquoise is one of the colours in my living room, which explains why I just had to include this wall. Common blue may appear too cold, neutral and lacking emotion, but turquoise is a whole different story, right?!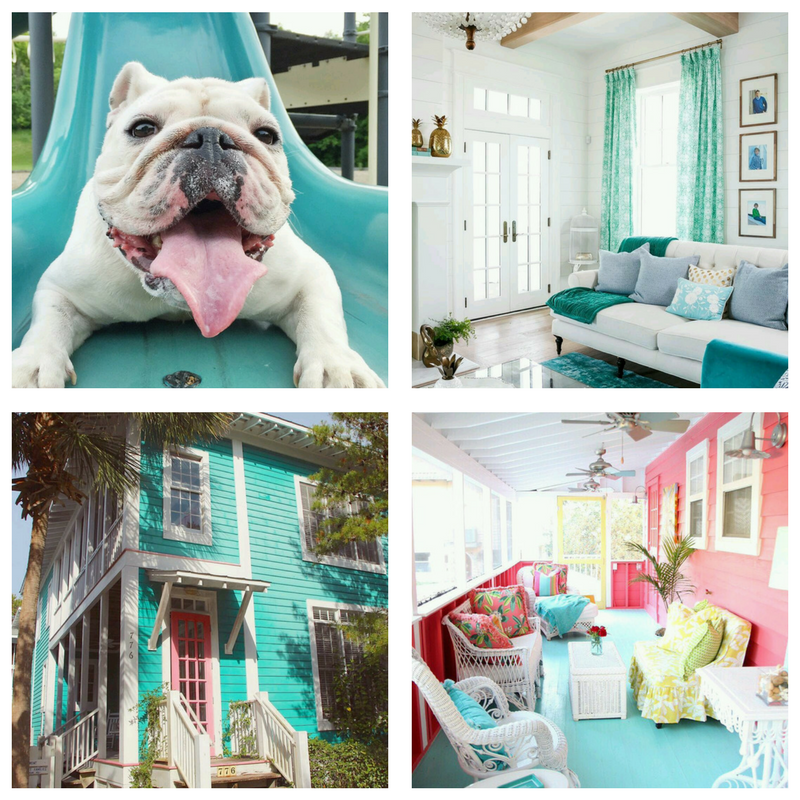 Christian Siriano @csiriano
Christian Siriano is an American fashion designer who rose to prominence following his victory in the fourth season of Project Runway. I loved the gorgeous dresses he created at the show and years after that I was excited to find his Instagram and see that not only does he celebrate women of all shapes and sizes (as a curvy girl I find it gratifying), but he also has an amazing taste for home decorating. And last year he launched his first bedding collection.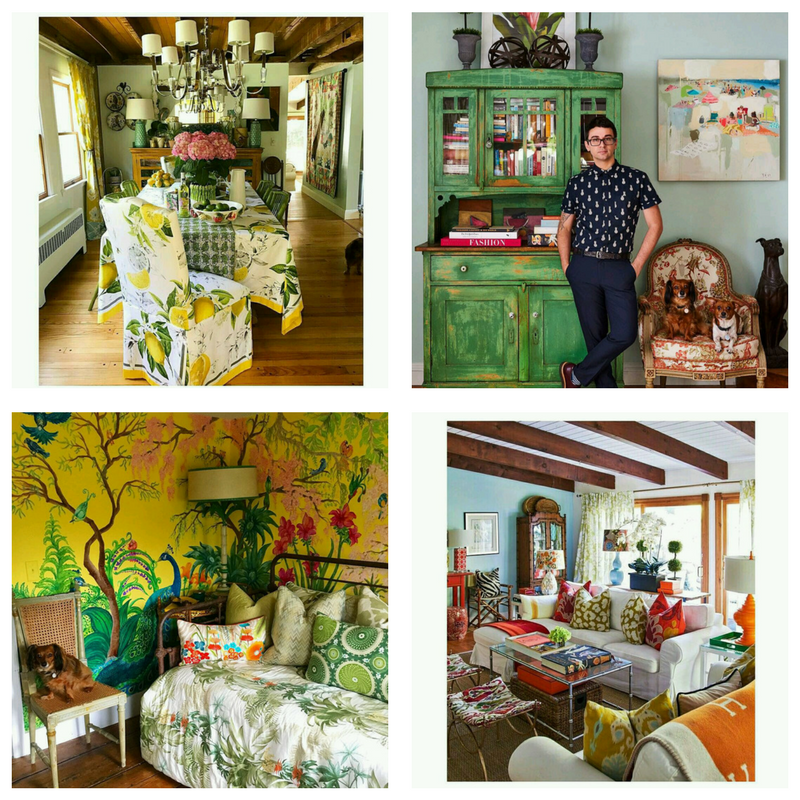 Will Taylor @brightbazaar
Will is a blogger turned writer and designer, who has been one of my biggest inspirations since I started this blog. His style is a celebration of colour and light, it has a modern and tastefully unpretentious feel to it, which perfectly transmits his "MakeYouSmile" personality. And although recently he's been blogging more about lifestyle/travel/men's fashion his interior design projects are always inspiring.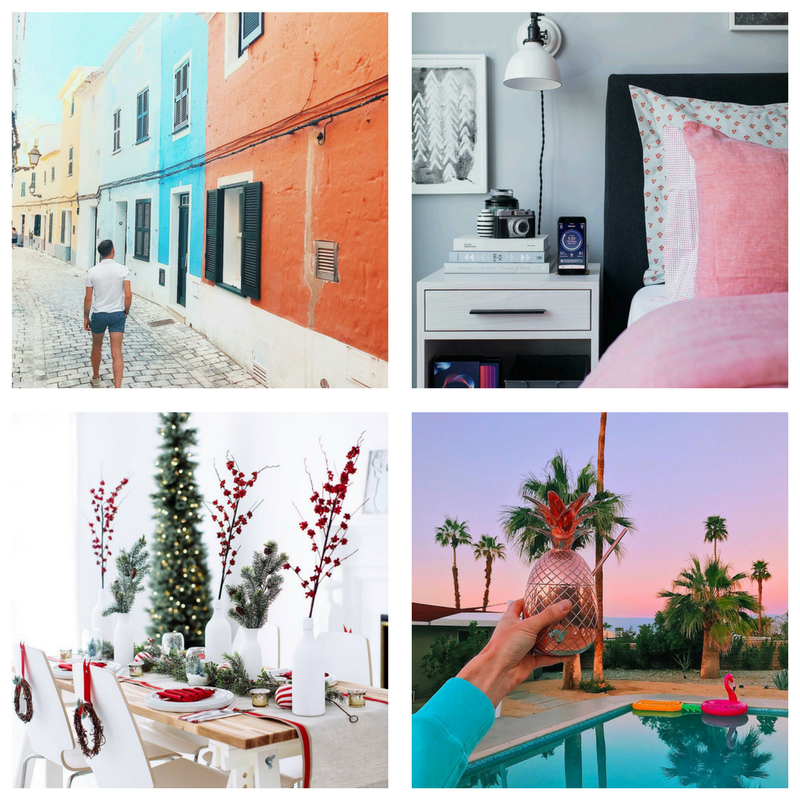 In conclusion
I'd love to hear back from you guys, which are your favorite accounts on IG?! Especially the people who actually produce their own content! And you're welcome to follow my IG – @colouryourcasa