It's been three years since I last went to Casa Decor. It is Spain's largest interior design event, where renowned and ambitious young designers showcase their creativity, using upscale materials and furnishings provided by Spanish and international industry suppliers, who wish to promote their products and services. In 2020, I cancelled the trip to Madrid two days before the national lockdown was announced. Last year, I didn't go, but I've been told it was more low-key than usual. That should come as no surprise in pandemic times. Now, two years after our life changed drastically, I was curious to see how the new reality has affected interior design trends. And even though Casa Decor is a country-focused event, we know that interior design trends are pretty much global these days.
Needless to say, trends have changed. Many people no longer seek to make a statement with their home. They just want a relaxing and safe place that will protect them from all the stresses and madness of the outside world, hence A LOT of plain white, where we would normally see patterned wallpaper and bold colour palettes. Self-conscious and ostentatious luxury gives way to a reinvented cave. Rounded organic shapes and colours take us back to the humanity's roots and mother nature. Wooden panels and stucco walls are another feature of this urban cave trend.
Luckily for us colour lovers, designers who haven't lost their passion for bold colors are not extinct. One thing that instantly strikes the eye is that after what felt like a never-ending reign of pink and green combo, we are back to  primary colours, mainly red and blue.
Lovers of conventional styles will find that art-deco inspired arches and geometry have maintained their positions in luxurious design. This probably means that we will continue seeing them in the mass market segment as well.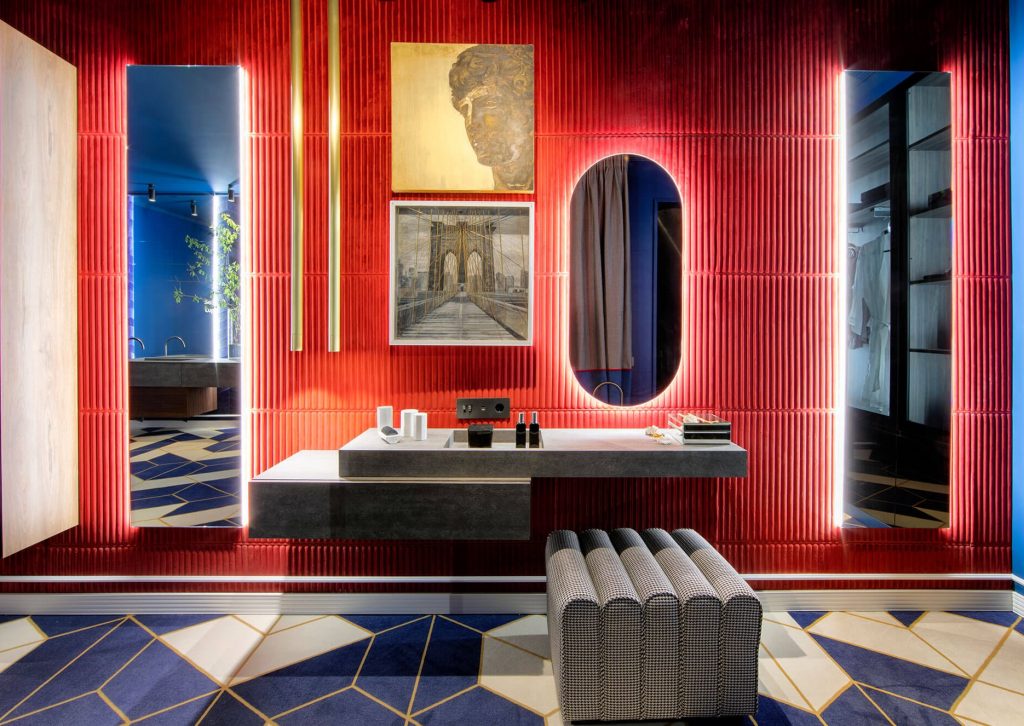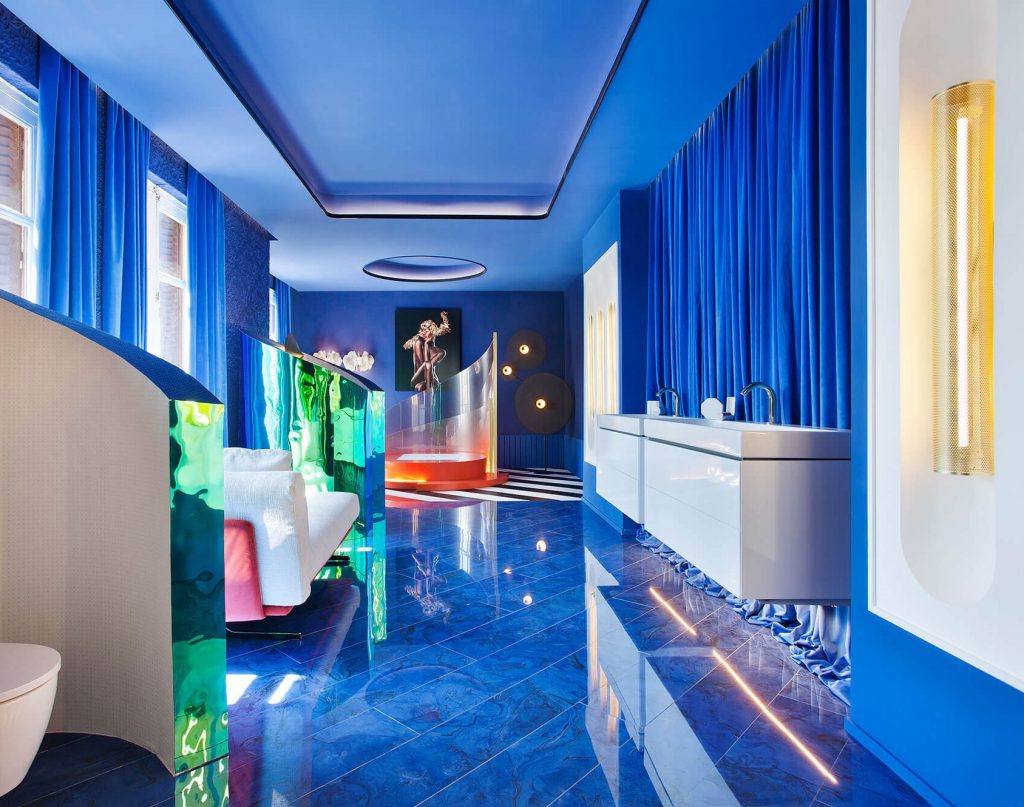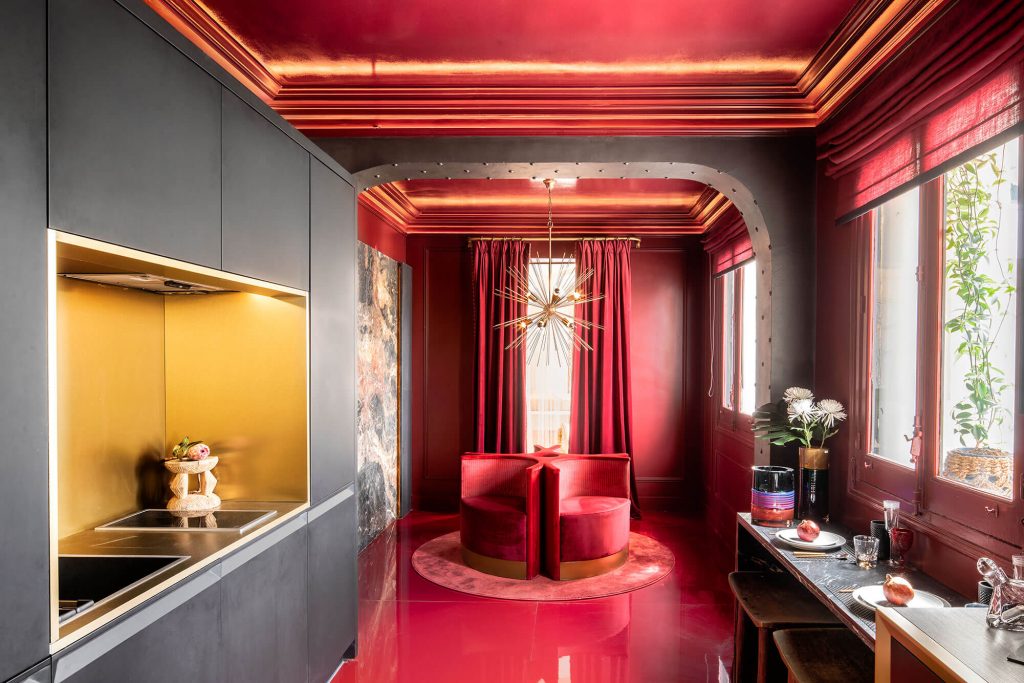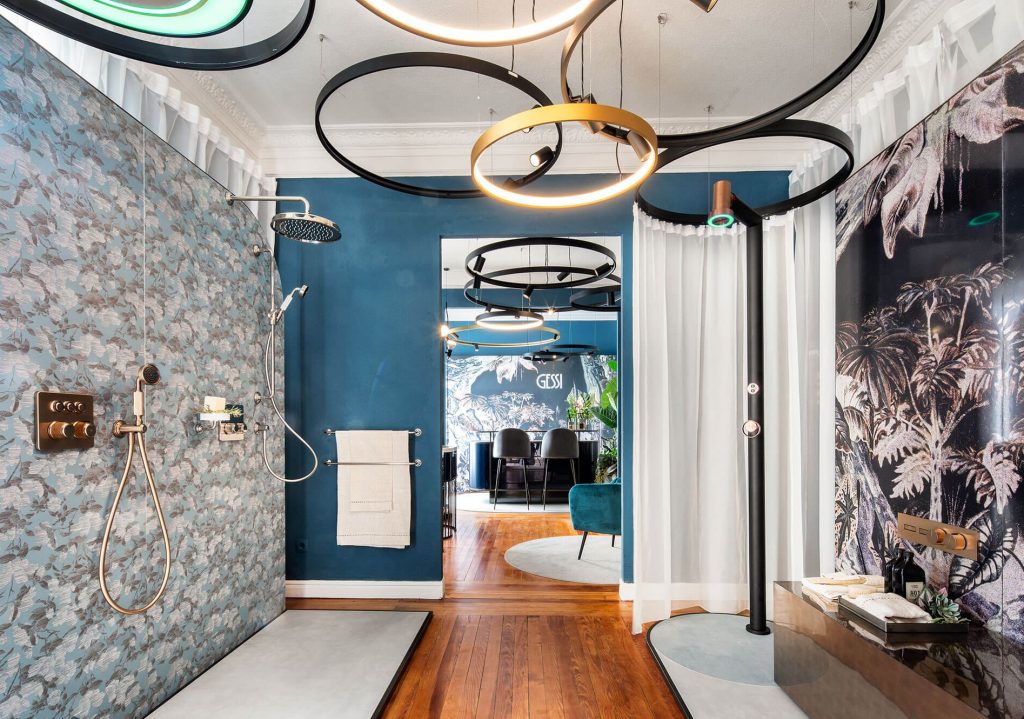 Casa Decor 2022 will last until May 22nd, so you still have a chance to visit it. For additional info and tickets, visit the official website.
My Top 5 Picks from Casa Decor 2022
1. Raúl Martins «Suite Italia»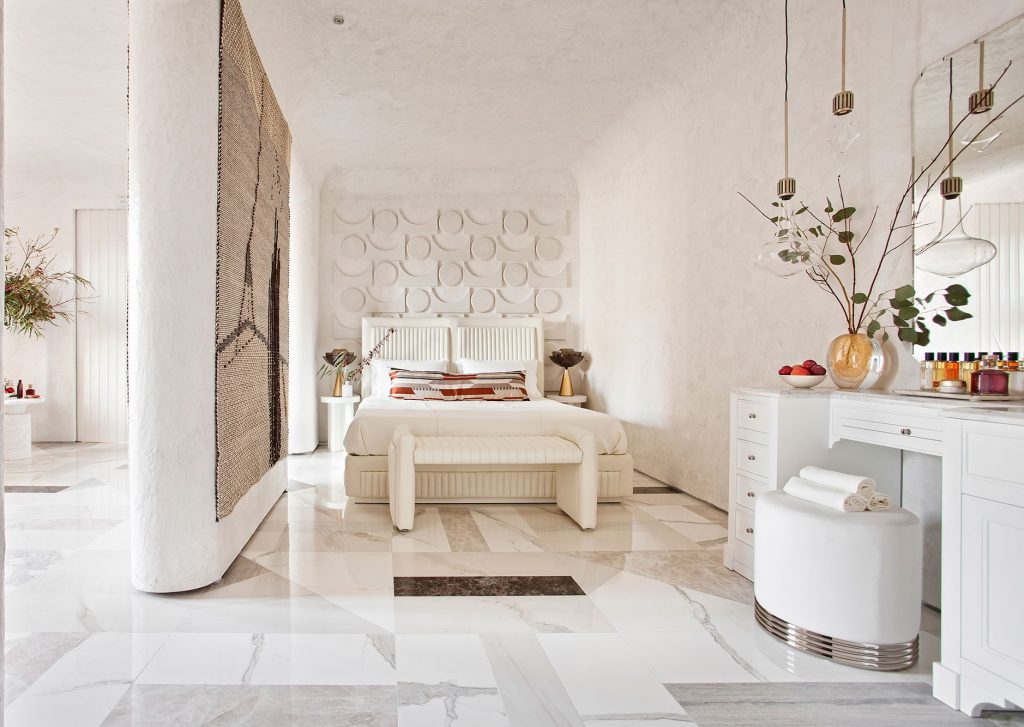 A proof that all-white doesn't necessarily equal to neither boring nor empty of life. 'Dolce vita' blends with Mediterranean serenity in this suite, featuring upscale Italian brands like Natuzzi.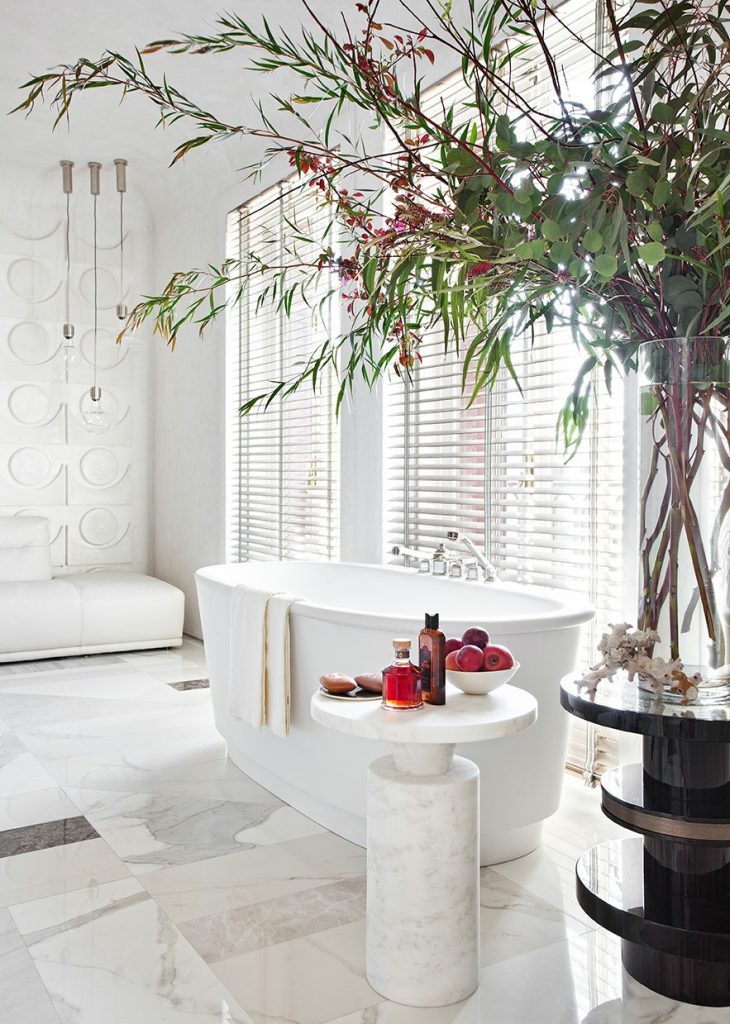 2. Patricia Bustos for Bathco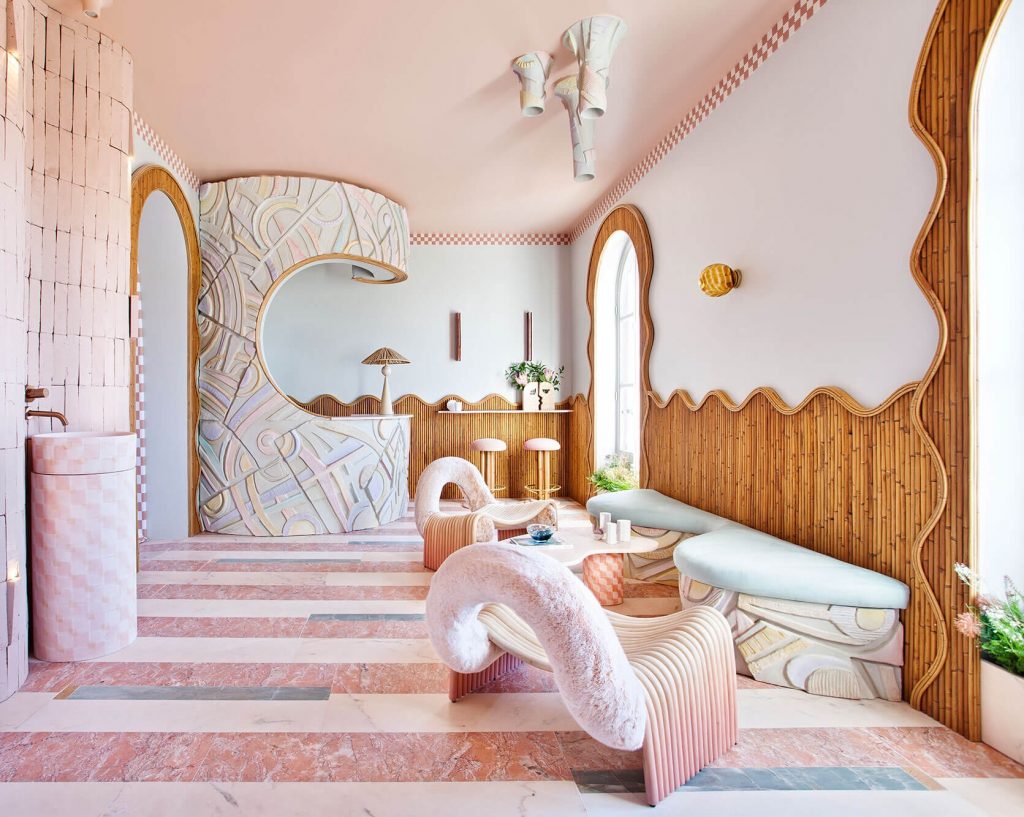 This time, the Spanish queen of pastels takes us on a journey to a charming and playful hotel hall in collaboration with Bathco. 'Mater' curved rattan seats were designed by Bustos for Houtique.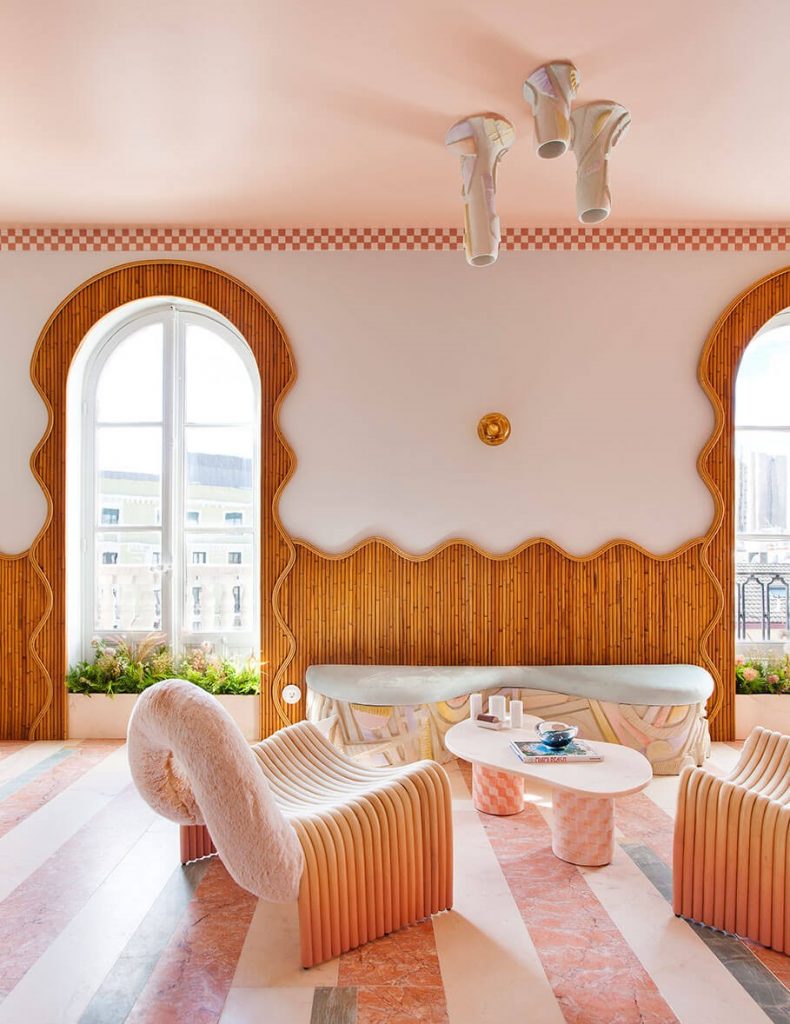 3. Tomás Alía «Castilla-la-Mancha artisanry»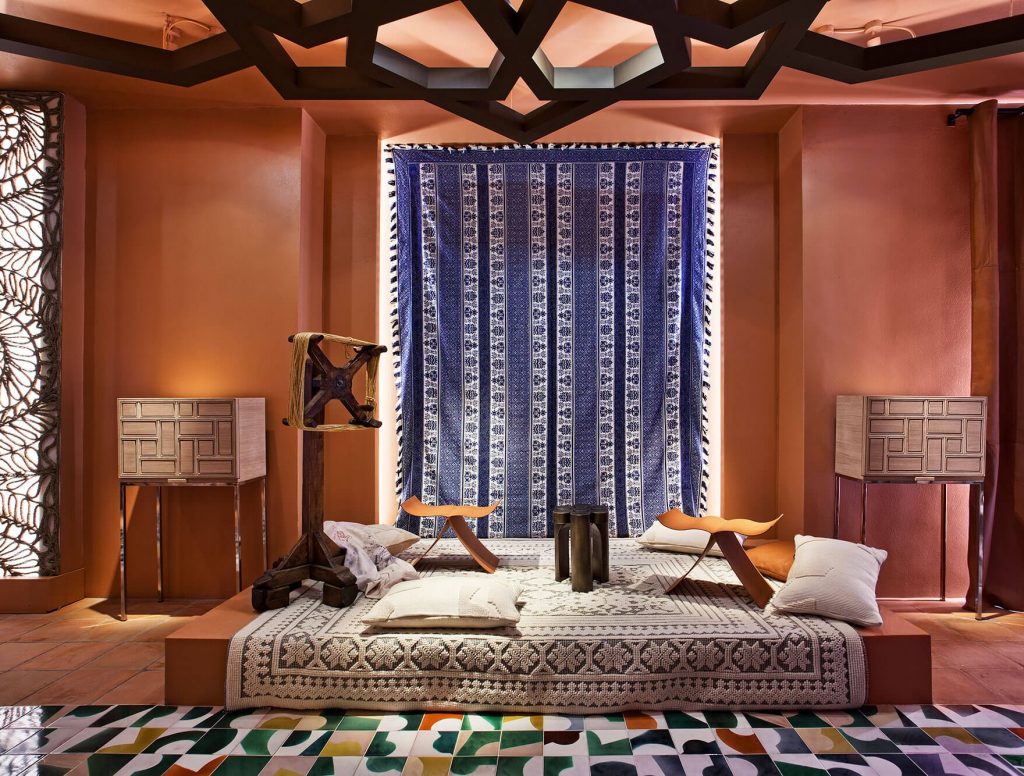 Renowned Spanish designer put together an impressive display of Castillian handicrafts – woodwork, ironwork, ceramics, pottery, weaving and etc. You can totally feel the Moorish influences on the Spanish culture in this space. The 700 years of Muslim rule left a big mark on the Iberian peninsula.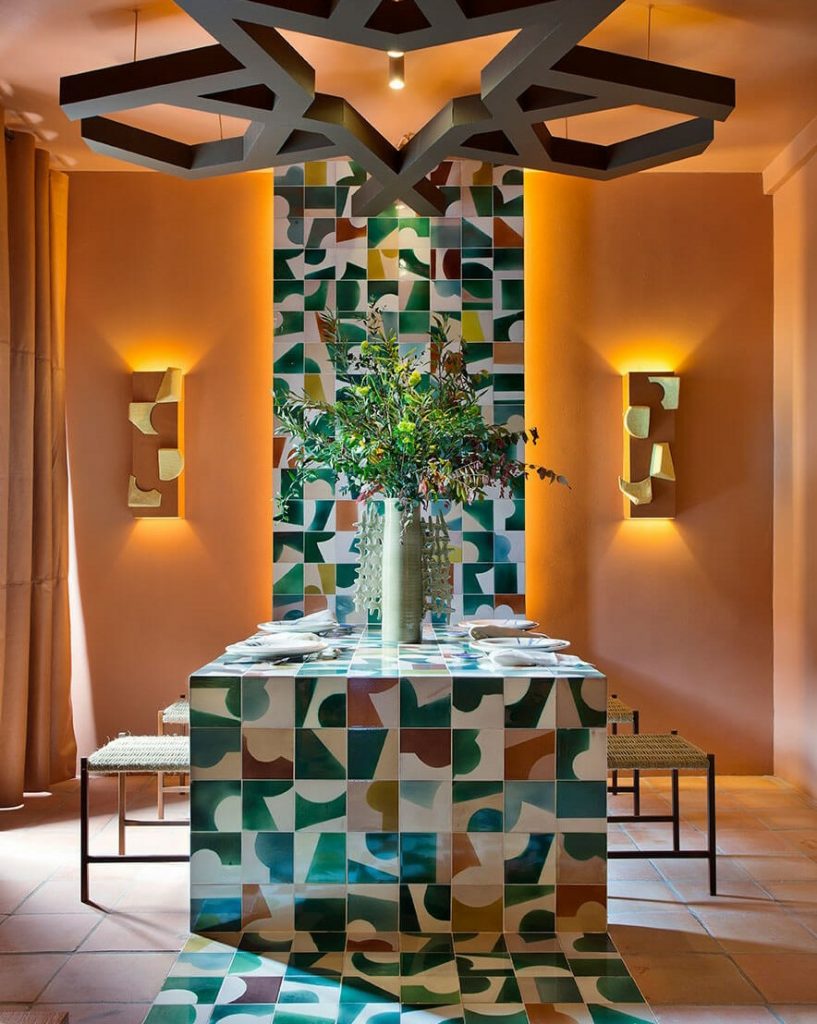 4. Virginia Gasch for Culmia «Vitamina Home» (Spanish real estate developer)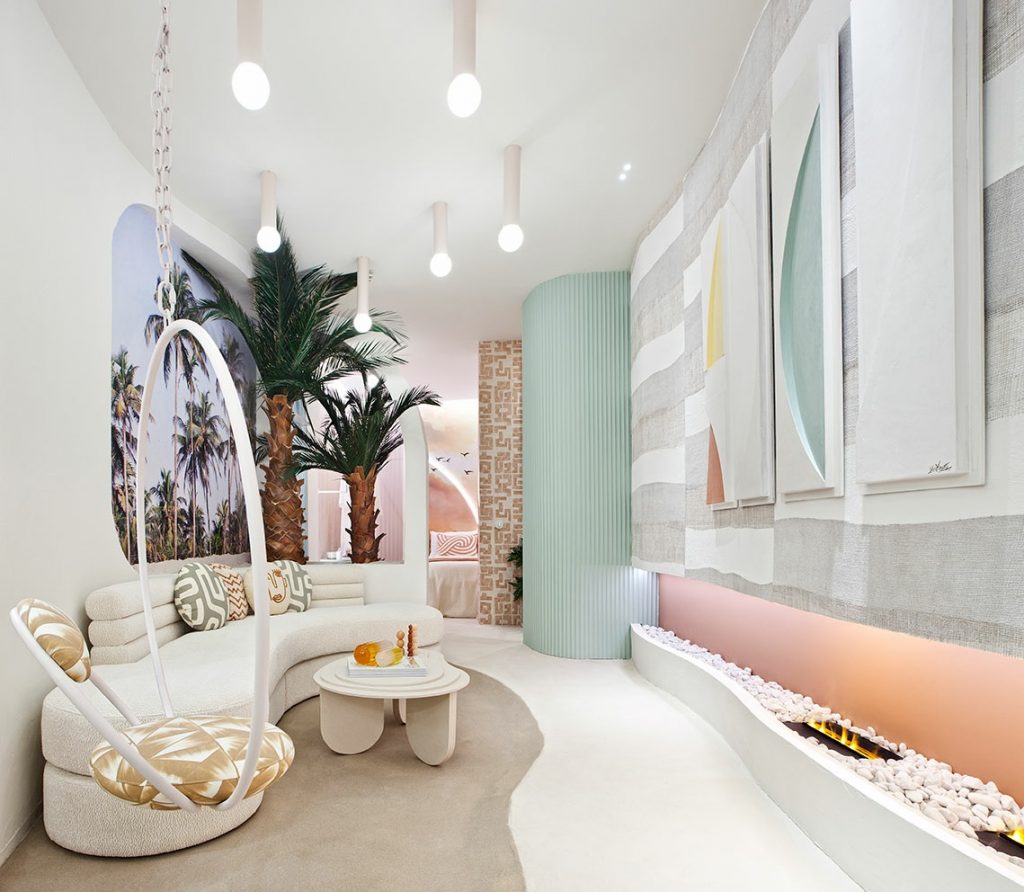 A very upbeat take on the urban cave trend with lots of irregular shapes and the fireplace designed to look like a campfire. There is definitely a «make-you-happy» vibe in this space Gasch designed for Culmia – Spanish real estate developer.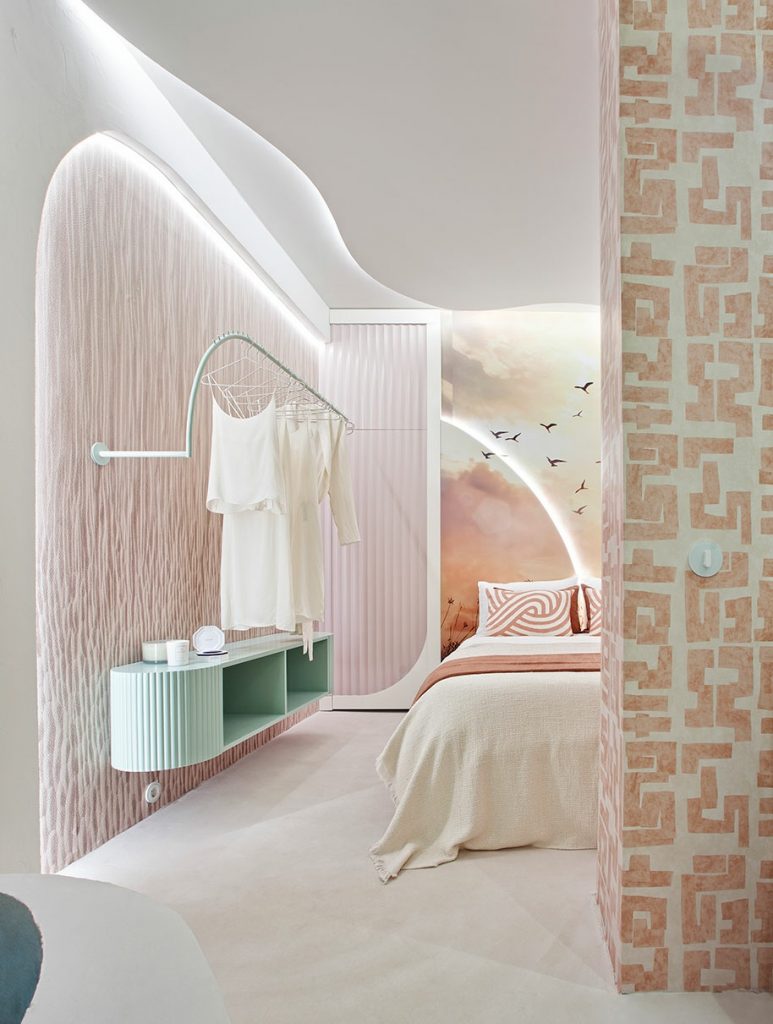 5. Jean Porsche's «Cooking in Hampton's Kitchen»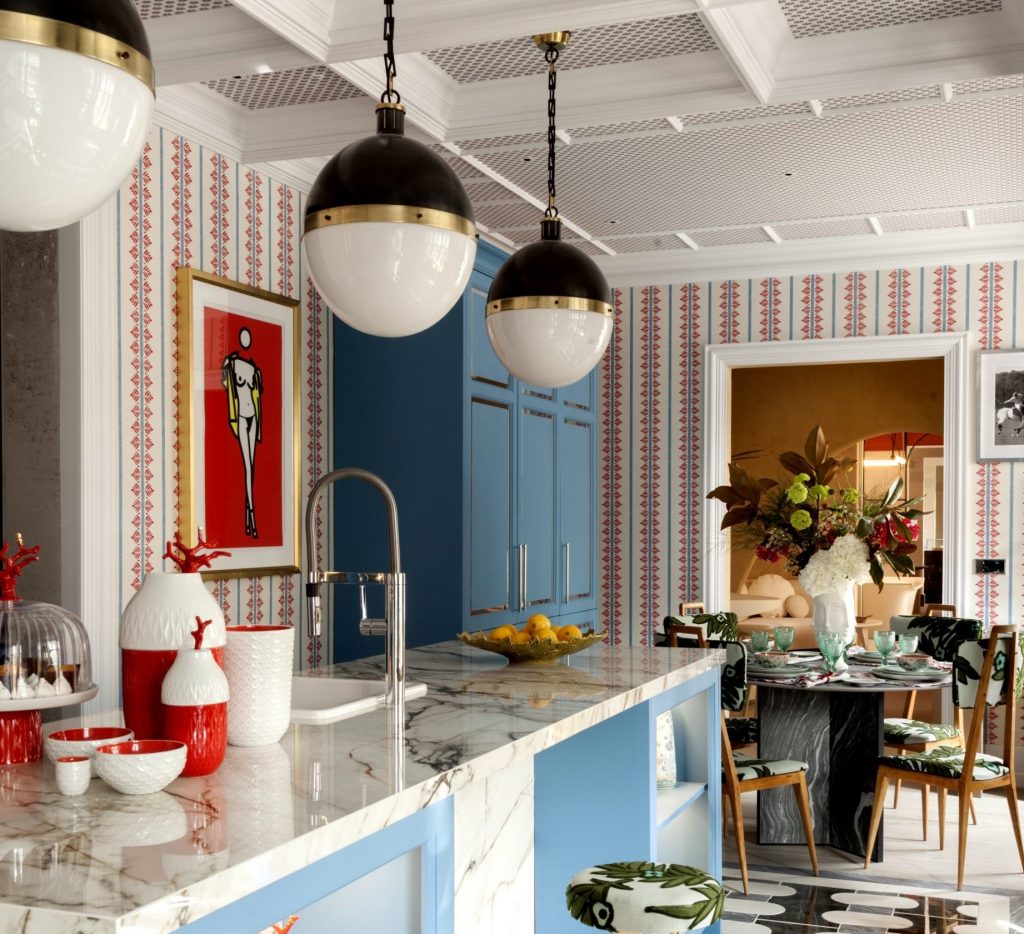 One of the people who seem to care little about the newest trends is Jean Porsche. The kitchen he designed for Neolith is an ode to the chic and classy Hampton style, richly decorated with Porsche's signature mix of prints and bold colours – red and blue. Because timeless designs can be aware of color trends too.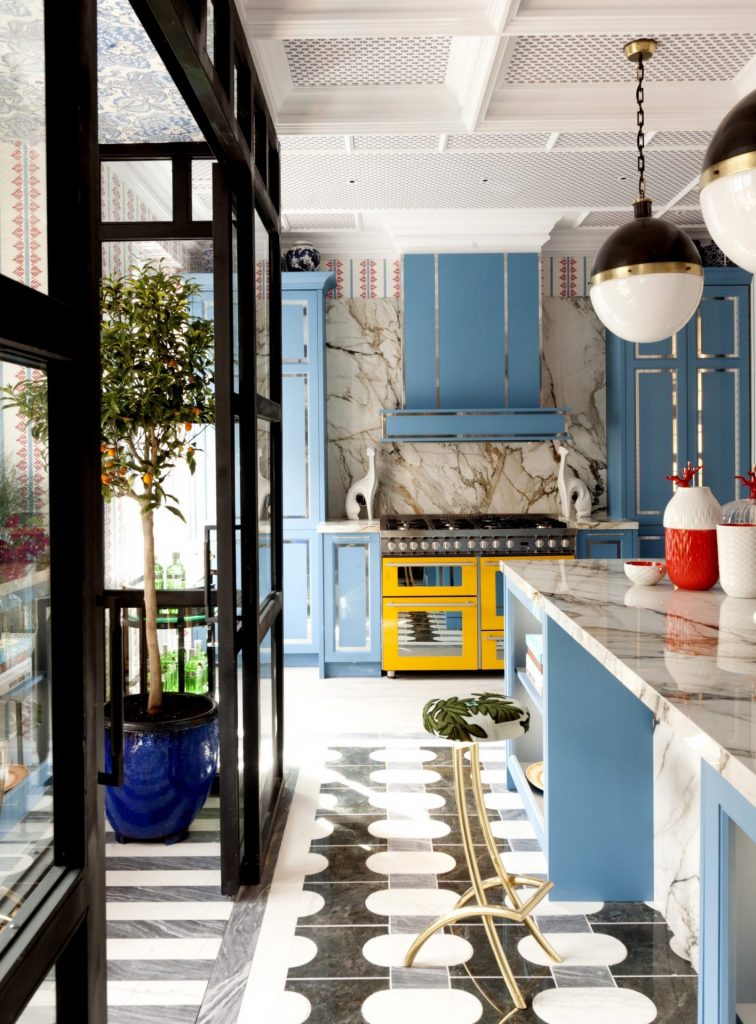 Photos courtesy of Casa Decor