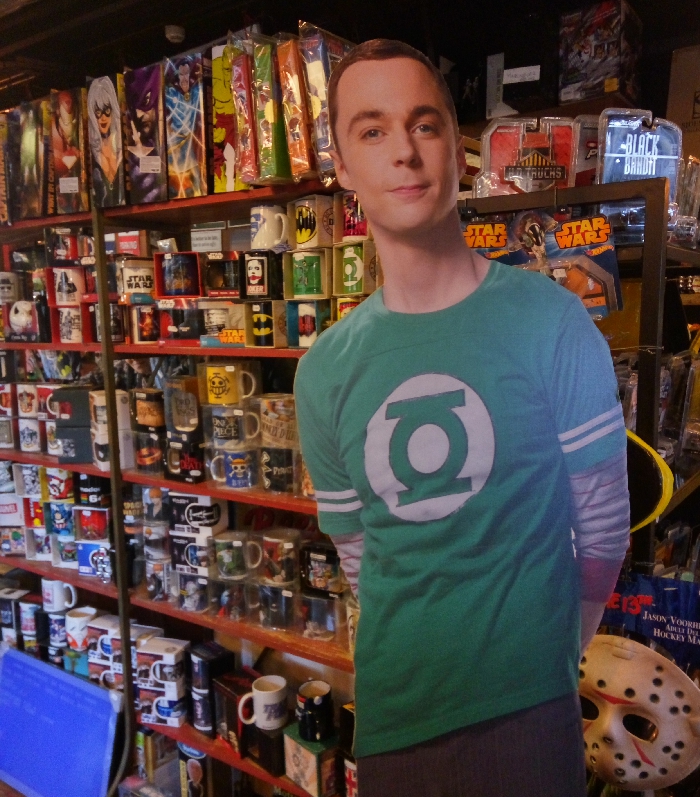 Today I present to you one of my favorite shops ever, and it's time to confess: I'm really geeky when it comes to popular culture. I've seen the original Star Wars trilogy (yes, those movies with a young Harrison Ford and ridiculous special effects from the 70s) like a hundred times, I'm very much aware that Doctor Who is not a name, it's actually a question, I love Barney Stinson, but Sheldon Cooper will always have a special place in my heart. And I can go on and on, trust me.
So to put it simple: when I first found Fantastica store I was ecstatic! I don't know another shop in Barcelona which would have a similar choice of geeky merchandise, and other cool home decor pieces. You have posters, wood mount, scale figures, mugs, T-shirts, and a crazy assortment of other stuff representing nearly all the major universes of modern mass culture: from Hellraiser to Batman, and from Harry Potter to the Walking Dead. Sourced from more than 200 different suppliers, the collection put together by the shop owners – a lovely couple named Jose and Olga, both very much geeky themselves, makes you feel like a 7-year old in a toy store.
It's a shame that few people seem to know about Fantastica because of its location, which is not exactly advantageous: the second floor of Encants – Barcelona's  oldest and biggest flea markets (nearest metro station – Glòries), which has been going through a conceptual crisis in the past few years, and also, the market and all the stores within is only open on Monday, Wednesday, Friday and Saturday.
One of the rarest and also most expensive collectibles items you can currently see in the shop is this 1/6th scale Delorean time machine and Marty McFly from Back to the Future trilogy. This car has already found its new owner, but Marty is available!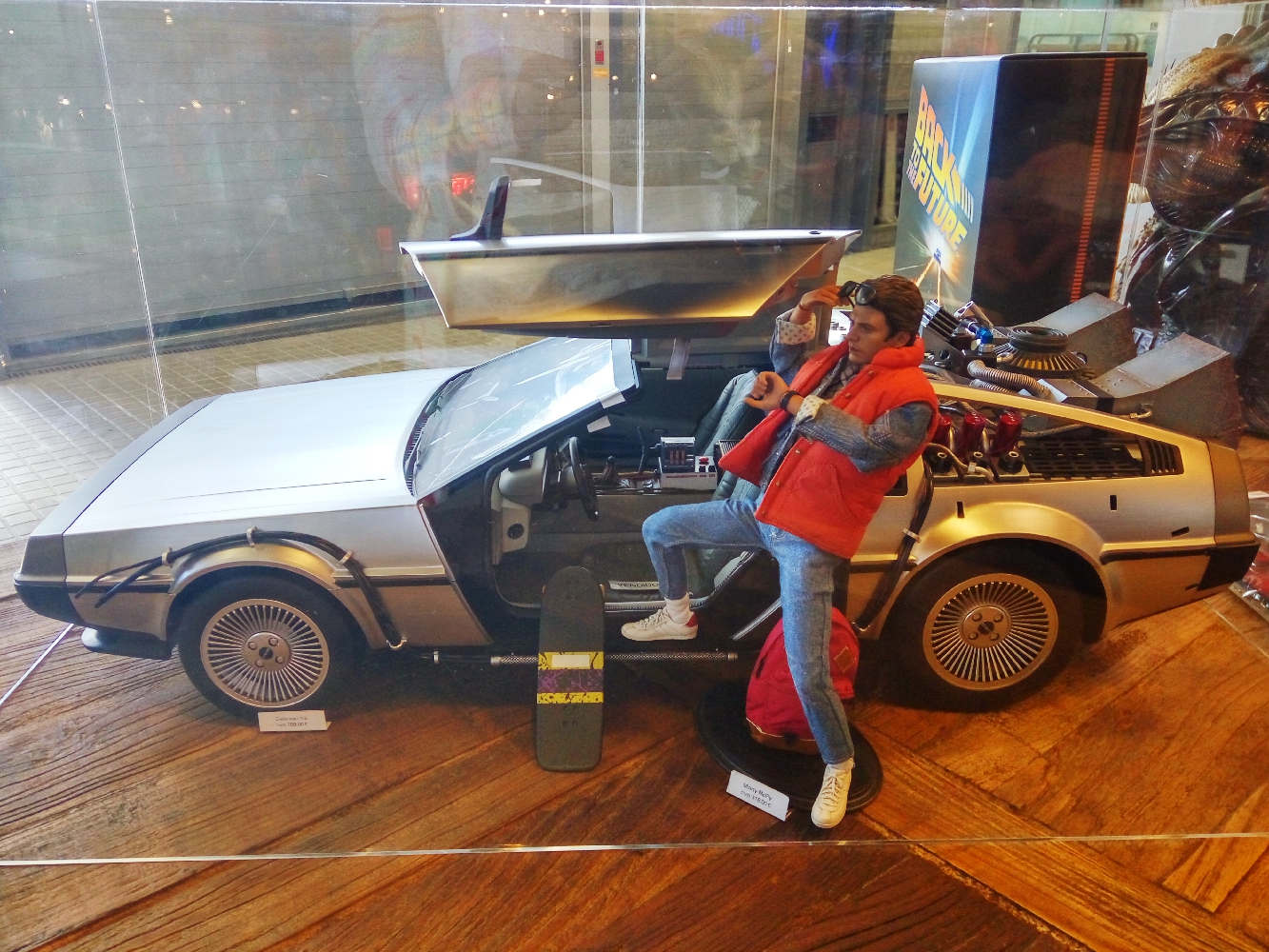 My personal pick is the stuff from the magical world of Harry Potter (if you haven't, do check out audio books read by Stephen Fry, he's so good!) and Doctor Who. They've got a dalek night lamp, how sweet is that?! 😀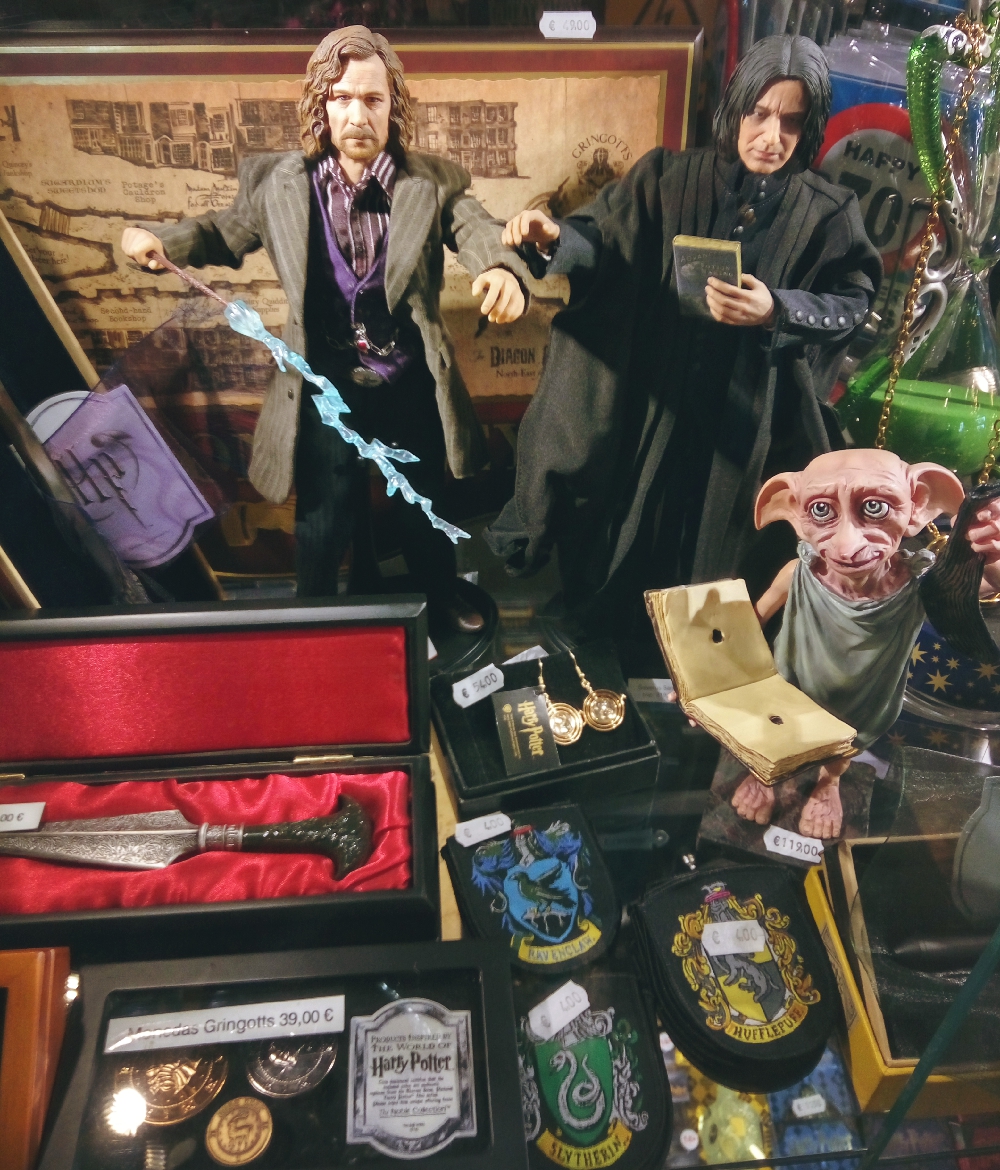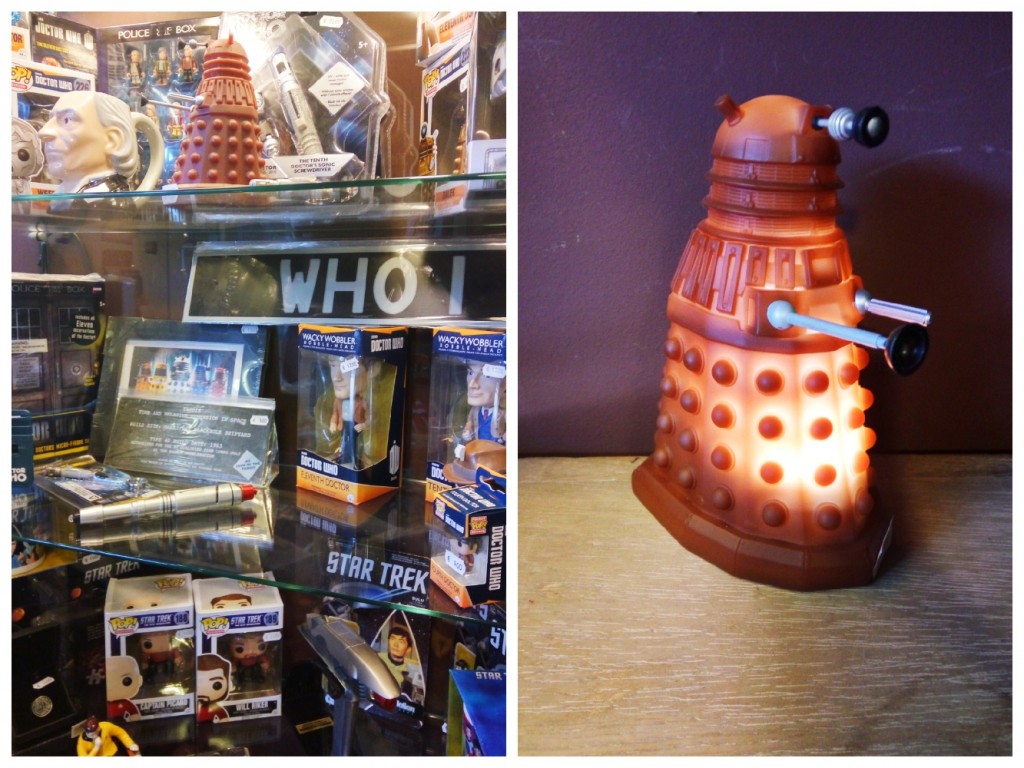 They also have a bunch of products dedicated to comic book characters, see the faceoff between Batman and Superman below. Although I thought the recent movie was a complete abomination, I mean the mere idea of putting these two super heroes against each other is beyond ridiculous. Hollywood is so running out of screenwriting talent…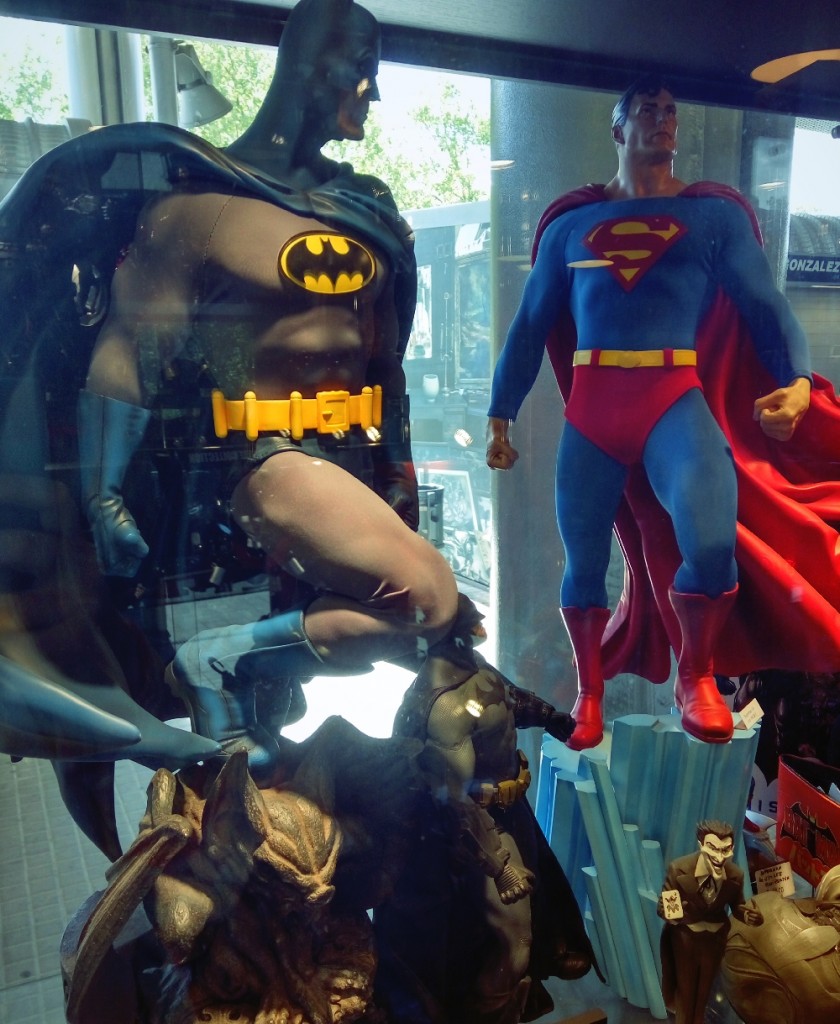 You also have sexy female superheroes…although some guys will probably choose a cool robot over a perky Catwoman 😀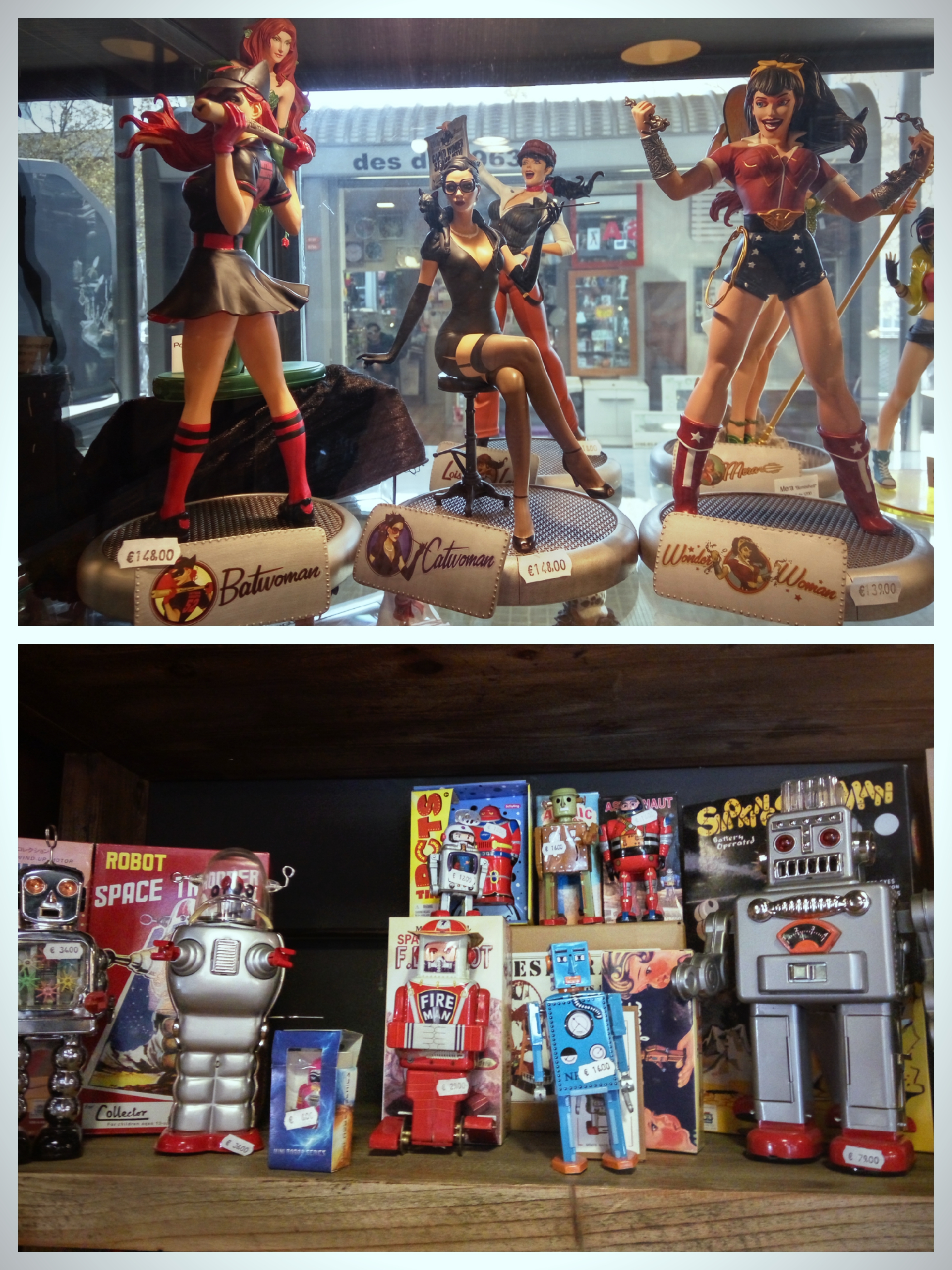 No geek shop could do without Star Wars!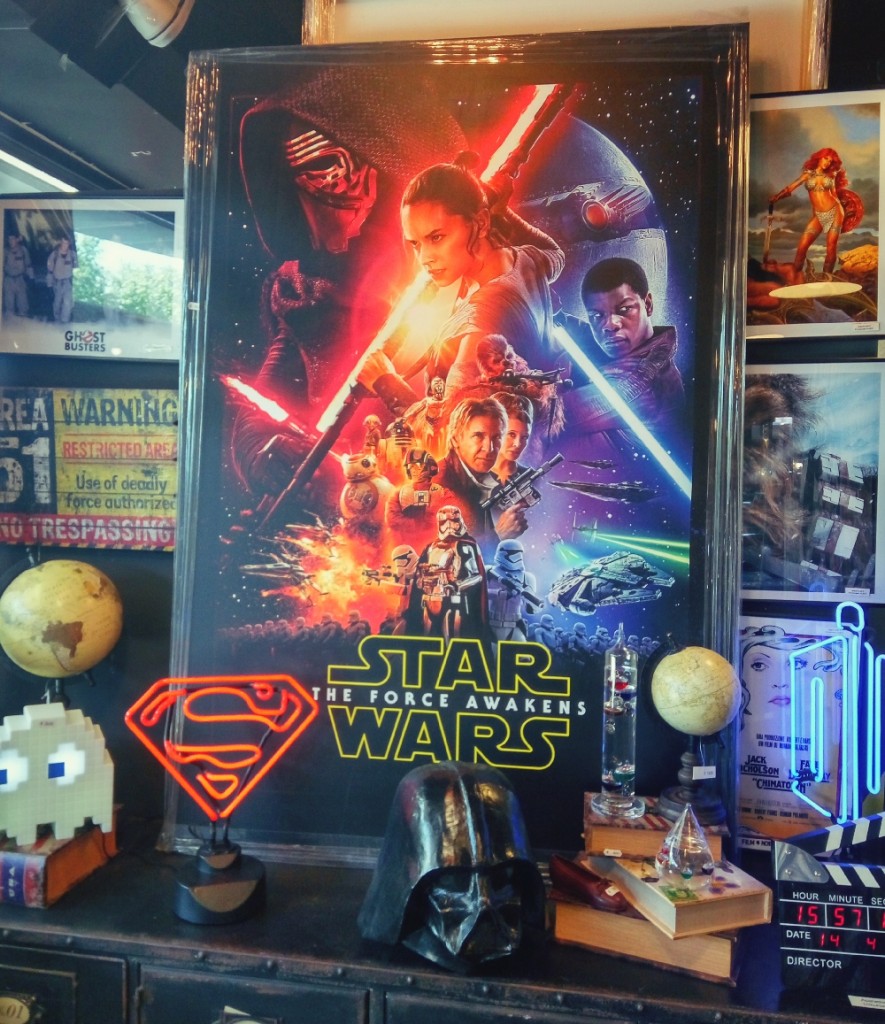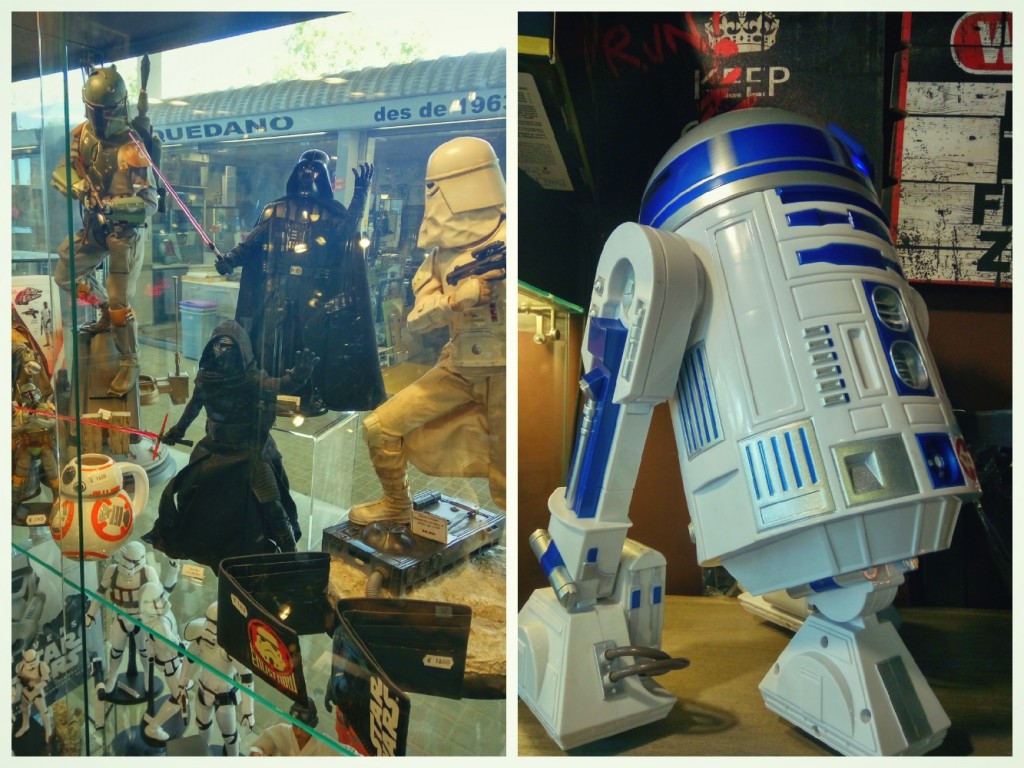 Would Bruce Lee beat Ironman?? 😉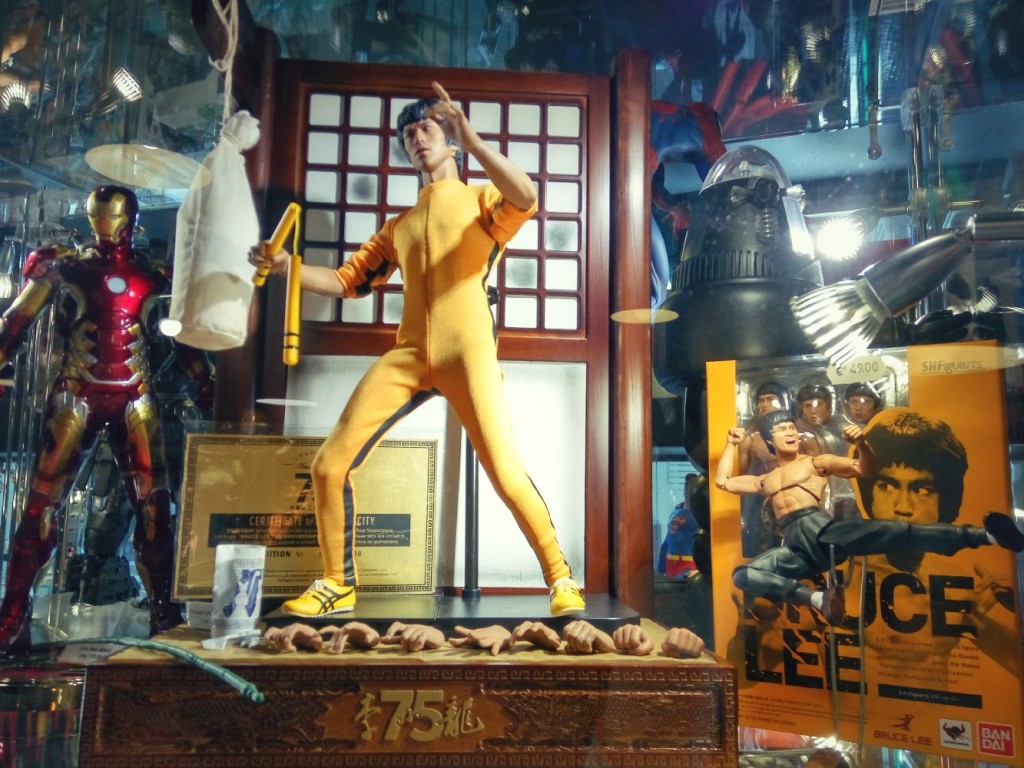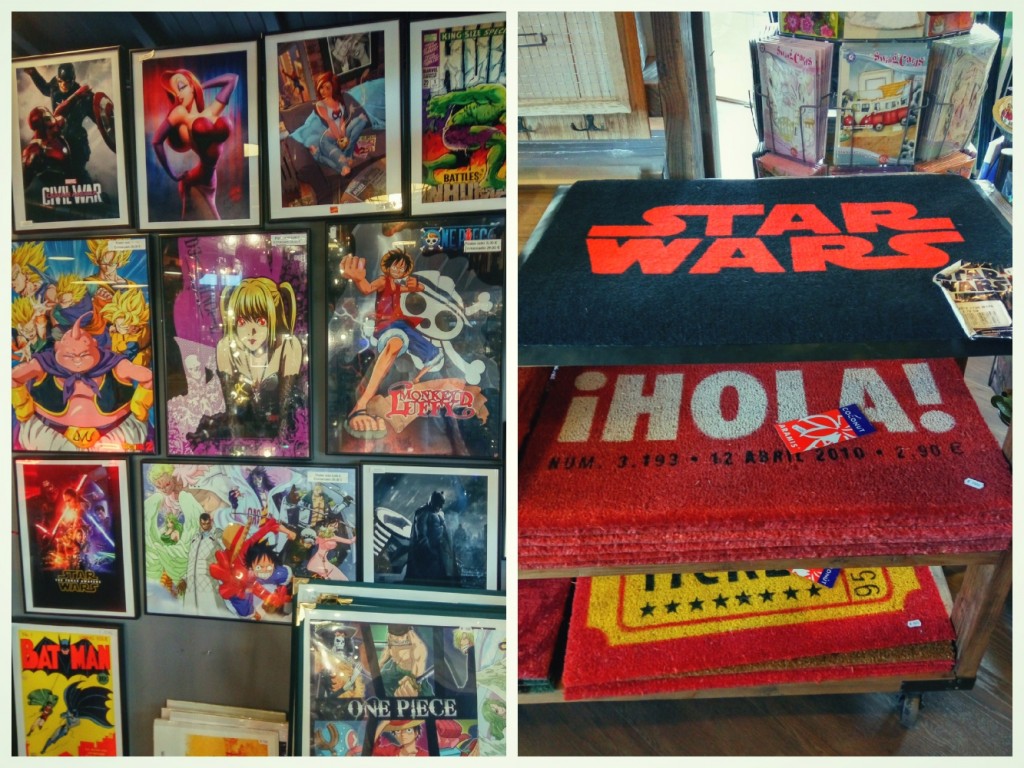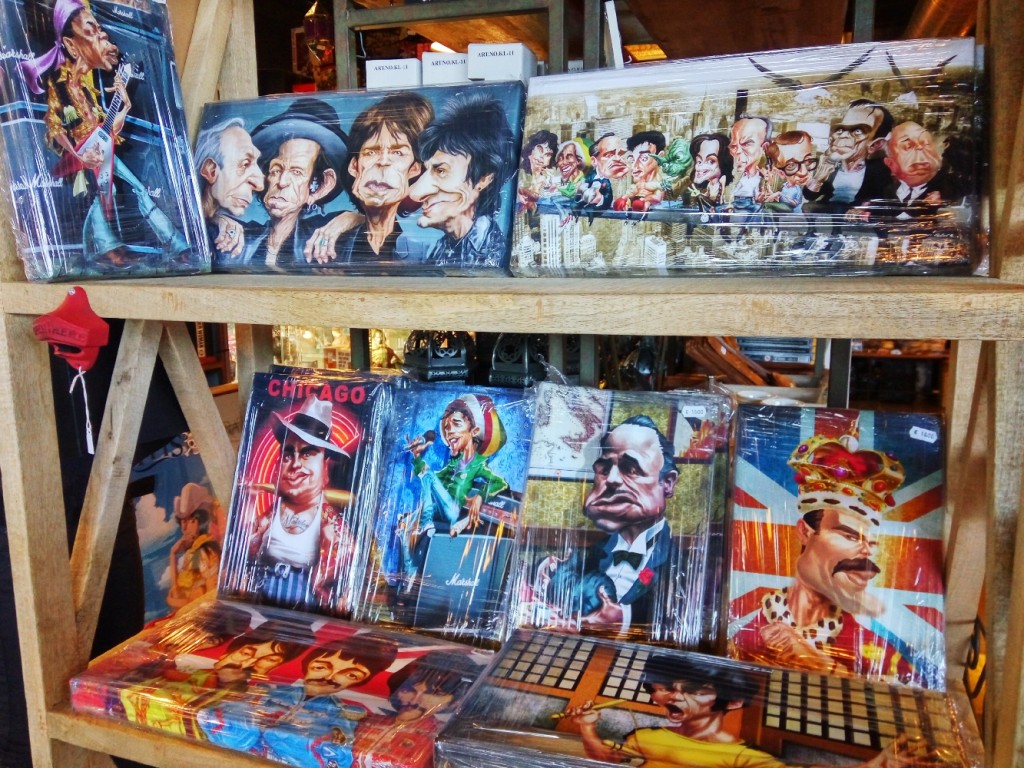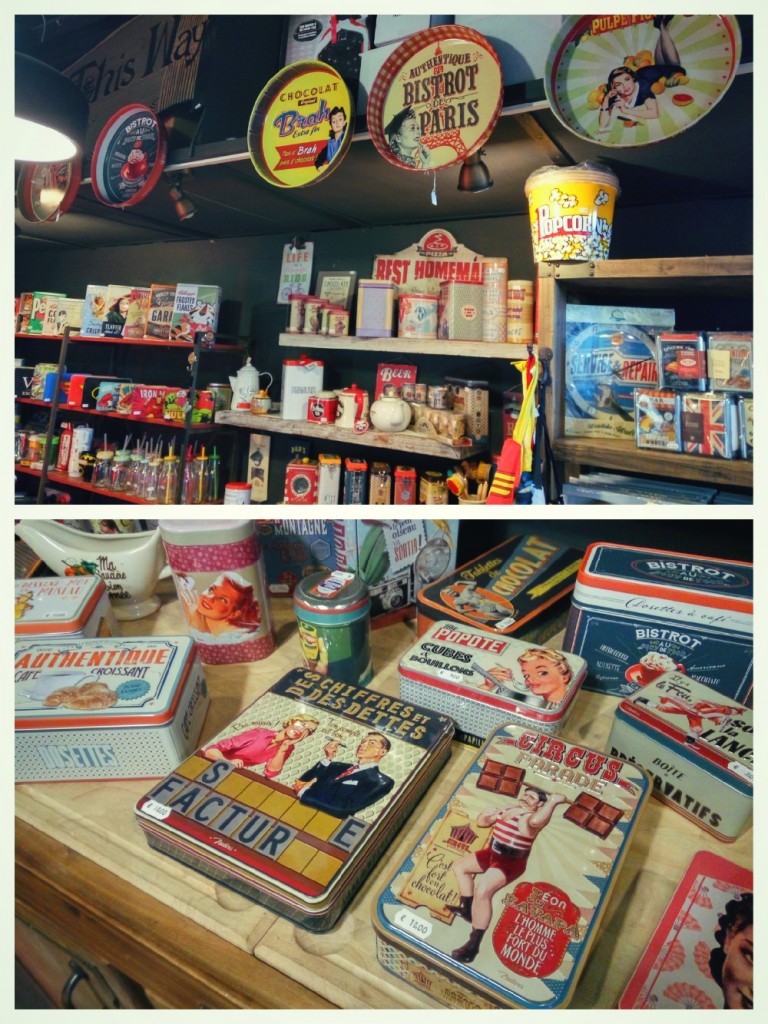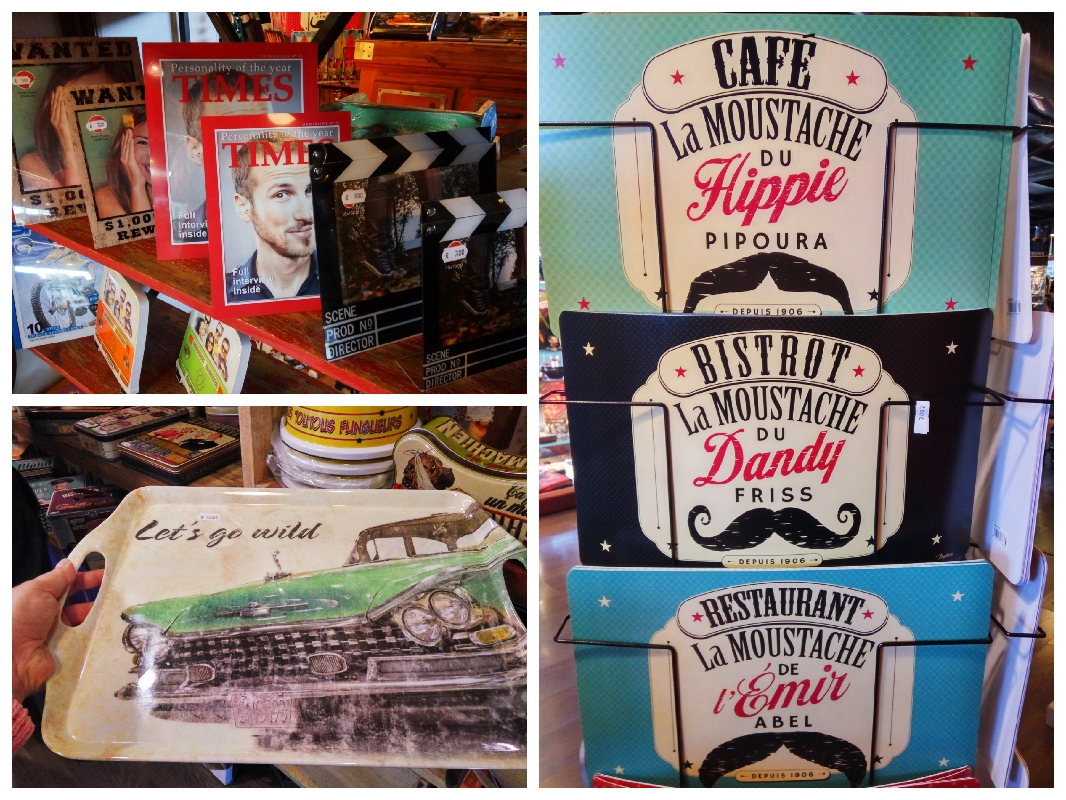 And this is my pick…these vintage style panels are so going on my bedroom wall!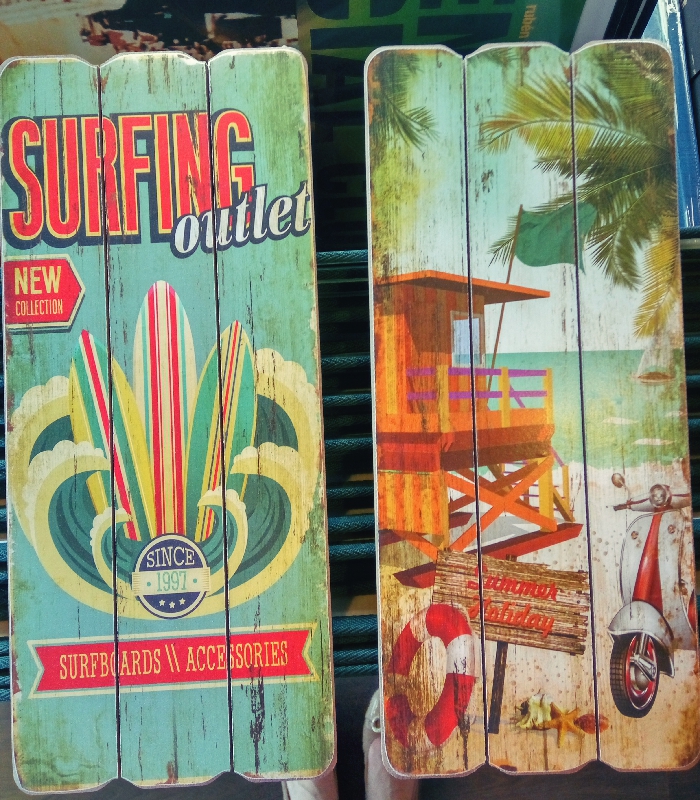 ---
Fantastica Store Mercat dels Encants Pto 797-804 (2nd floor), Carrer de los Castillejos 158
Monday, Wednesday, Friday, Sunday only!
http://www.fantasticastore.com/