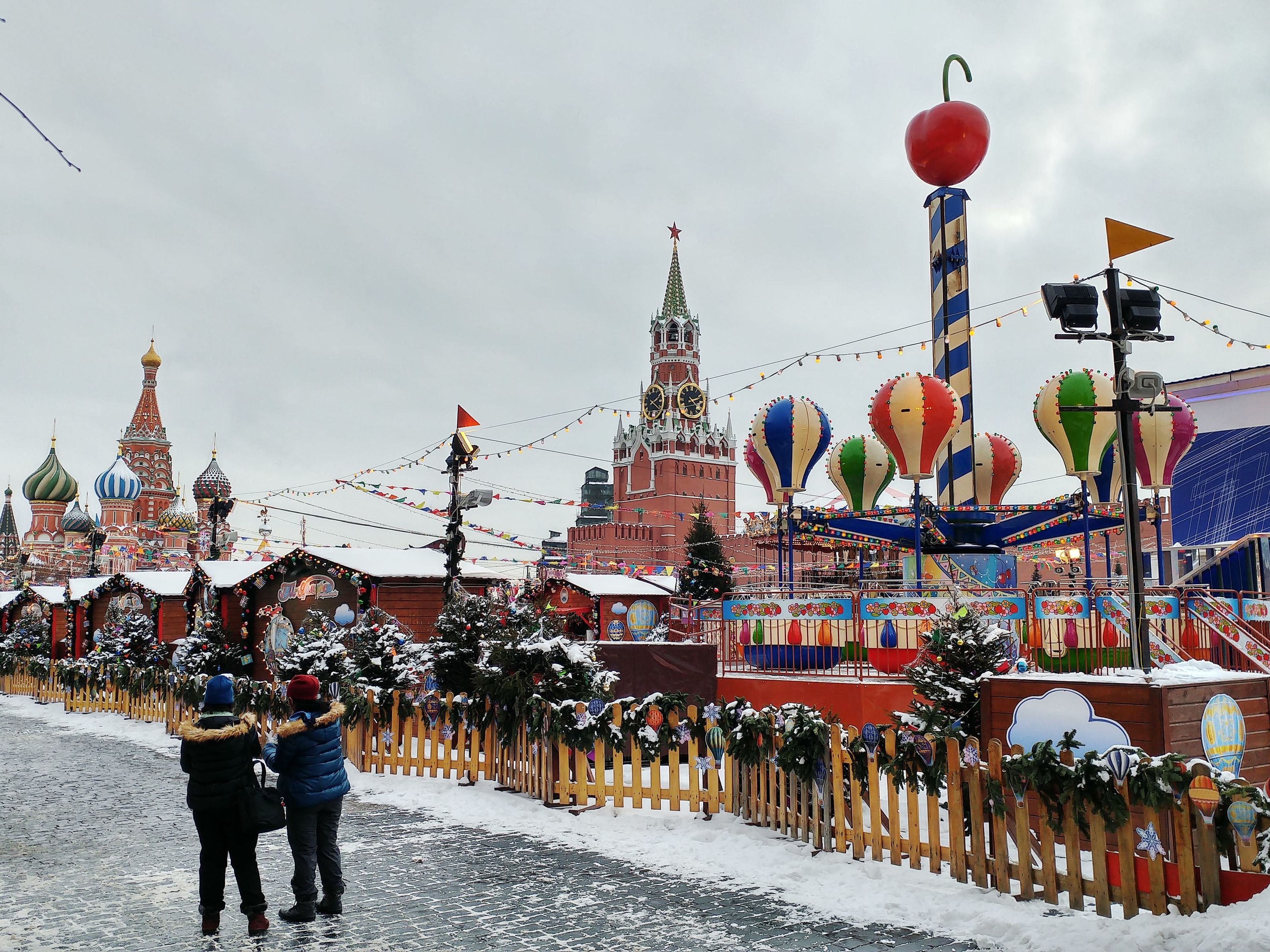 Autumn is already here, well, not for the Spanish, they believe it doesn't begin until September 21, but we Russians are more formal about the season change. As soon as September kicks in, for us it means that autumn has begun. But today I actually wanted to talk about winter. And not any winter, but winter in Moscow, specifically, Christmas time. Where does everyone go looking for Christmas spirit? Germany springs to mind the first, but guess what, Christmas period in Moscow is absolutely FANTASTIC!
In the recent years, the Moscow government has been spending record-level amounts on Christmas decorations and lights. Sadly, that has to do a lot with corruption, but the result is spectacular, when it comes to the holiday spirit, Moscow is in a league of its own, trust me.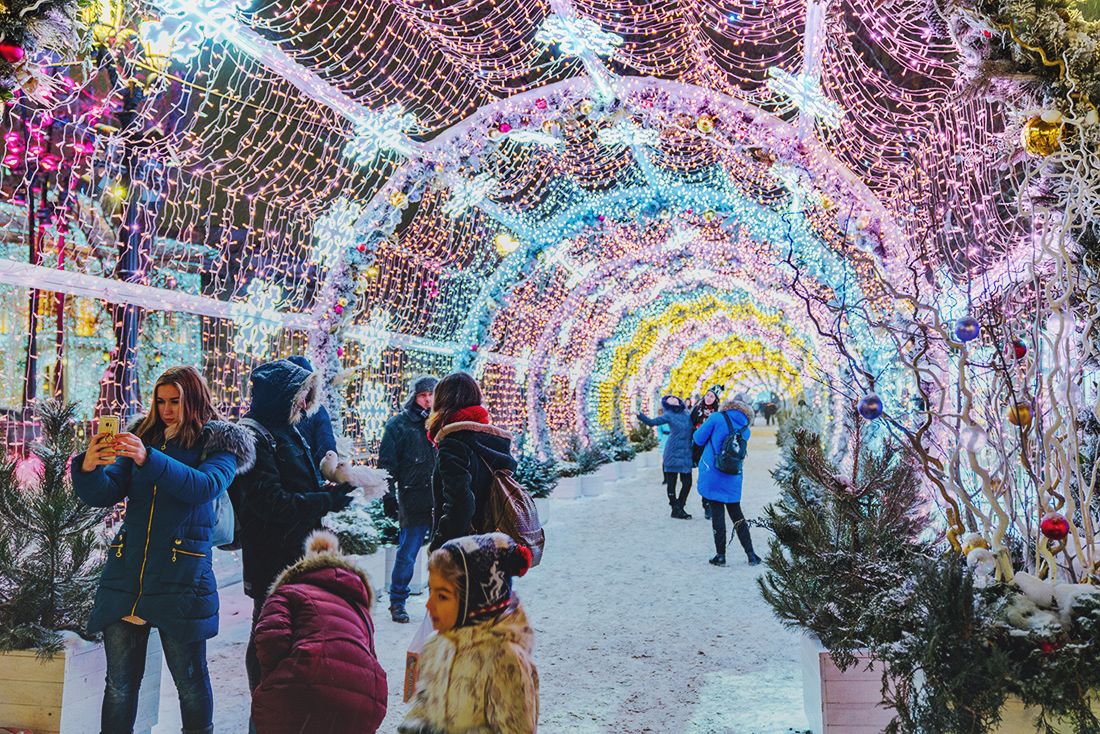 Few people know, that Russia actually doesn't celebrate anything in December, because the Orthodox Christmas is  Jan. 7, exactly 2 weeks after the rest of the Christian world celebrates Jesus' birth. This is because after the Revolution in 1917, the Bolsheviks modified the calendar.
Therefore, for us the big celebration begins on the New Year's Eve, and goes all the way till Jan. 8-10, because the first decade or so of January is always a national holiday, so most people don't have to go to work! All of the shops and restaurants are open though. We don't even call it the Christmas season, it's New Year season for us 🙂  Which also means that all the lights, markets and festivities last till mid-January. So you can enjoy some family time in December and then head to Moscow, having another round of holiday spirit.
I can see a question coming: isn't it crazy cold in winter?? Good point, but the thing is that with all that climate change the weather is really unpredictable. There have been years recently, when it was around 0c on New Years' Eve and hardly any snow at all. But, I won't lie to you, -25с is equally probable. Although I'd say that the most likely temperature you would get in the end of December – early January is around -10c, which is not that bad, although ideally you want a lot of snow and -5c. But again, Moscow weather is a lottery.
Top Christmas festivities spots in Moscow:
Red Square
The Red Square is the heart of Moscow and the principal arena of festivities, hosting an ice-rink, a traditional market with souvenirs and hot beverages and a small luna park. It is a fun place to be by day, and just as fun at night, when all the lights kick in. Actually, this can be said about all the festive decorations, even without the striking neon lamps they are nice and fun to be around.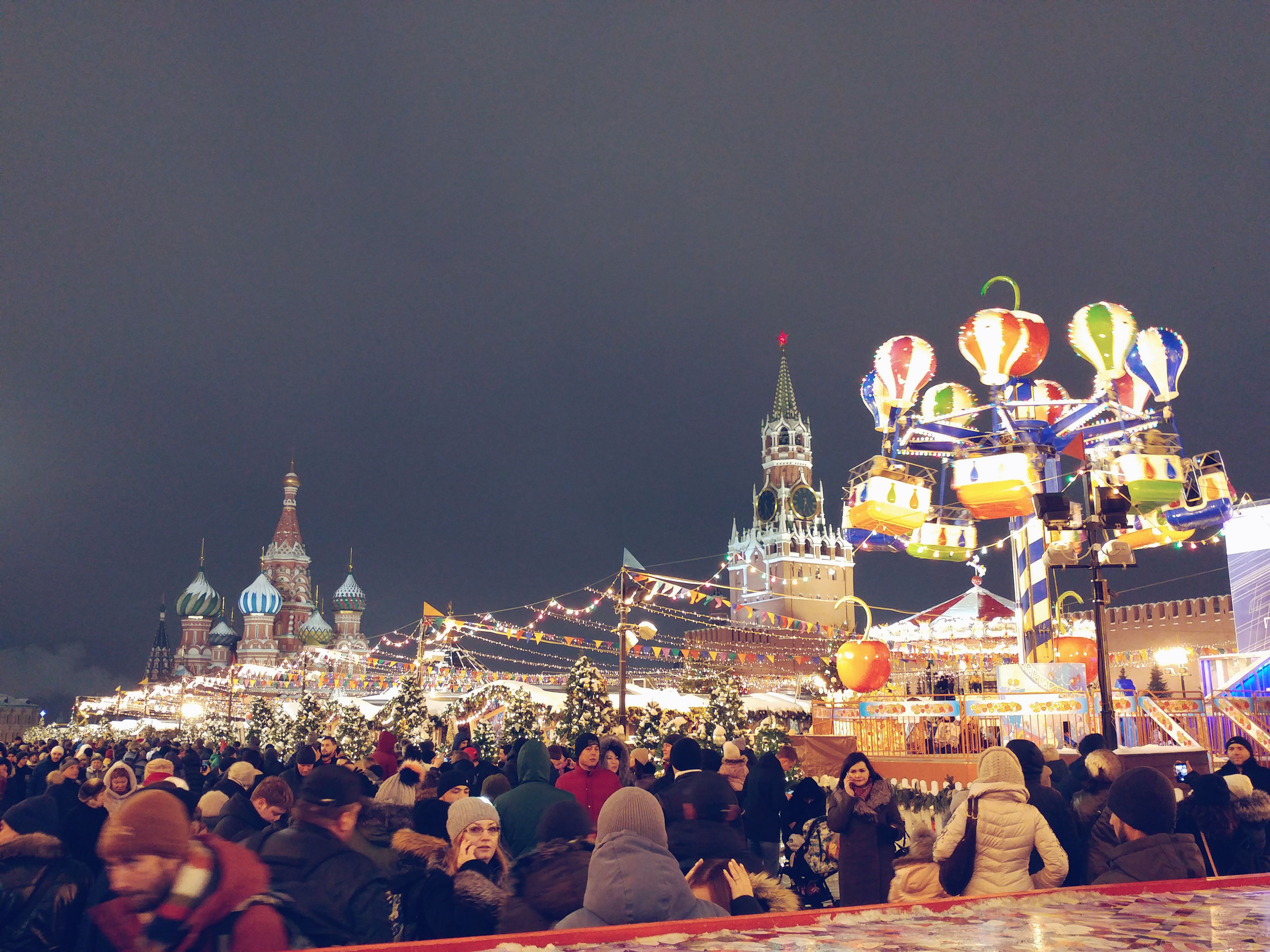 Manezhnaya square
The space between Manezhnaya and Revolution square, just a few steps away from the Red Square, becomes a 100-meter long ice slide venue. Sliding is free, and so are the tubes to ride in, but be ready to queue.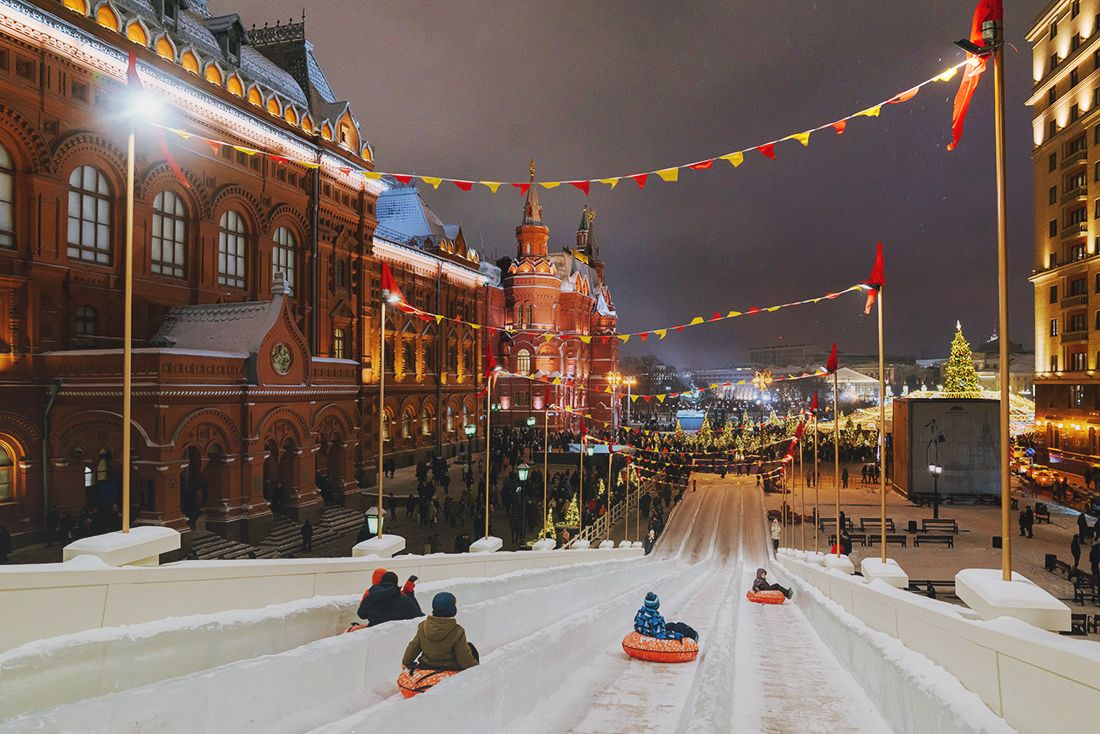 Bolshoi theatre
The beautiful square in front of Moscow's famous opera and ballet theatre is another top spot for festivities. Some years, you will find a Christmas market there, although last year, for instance, they only had light installations, but it is always packed with people, some of them on the way to see the 'Nutcracker', the timeless Christmas ballet. If you don't want to spend 70-200 euros to see it in Bolshoi (and I'm talking the official prices, while prices on re-sale platforms are absolutely extravagant, reaching 1000 euros), there are cheaper options such as the Stanislavskiy and Nemirovich-Danchenko theatre (a ballet company as good as the Bolshoi) or the Kremlin ballet.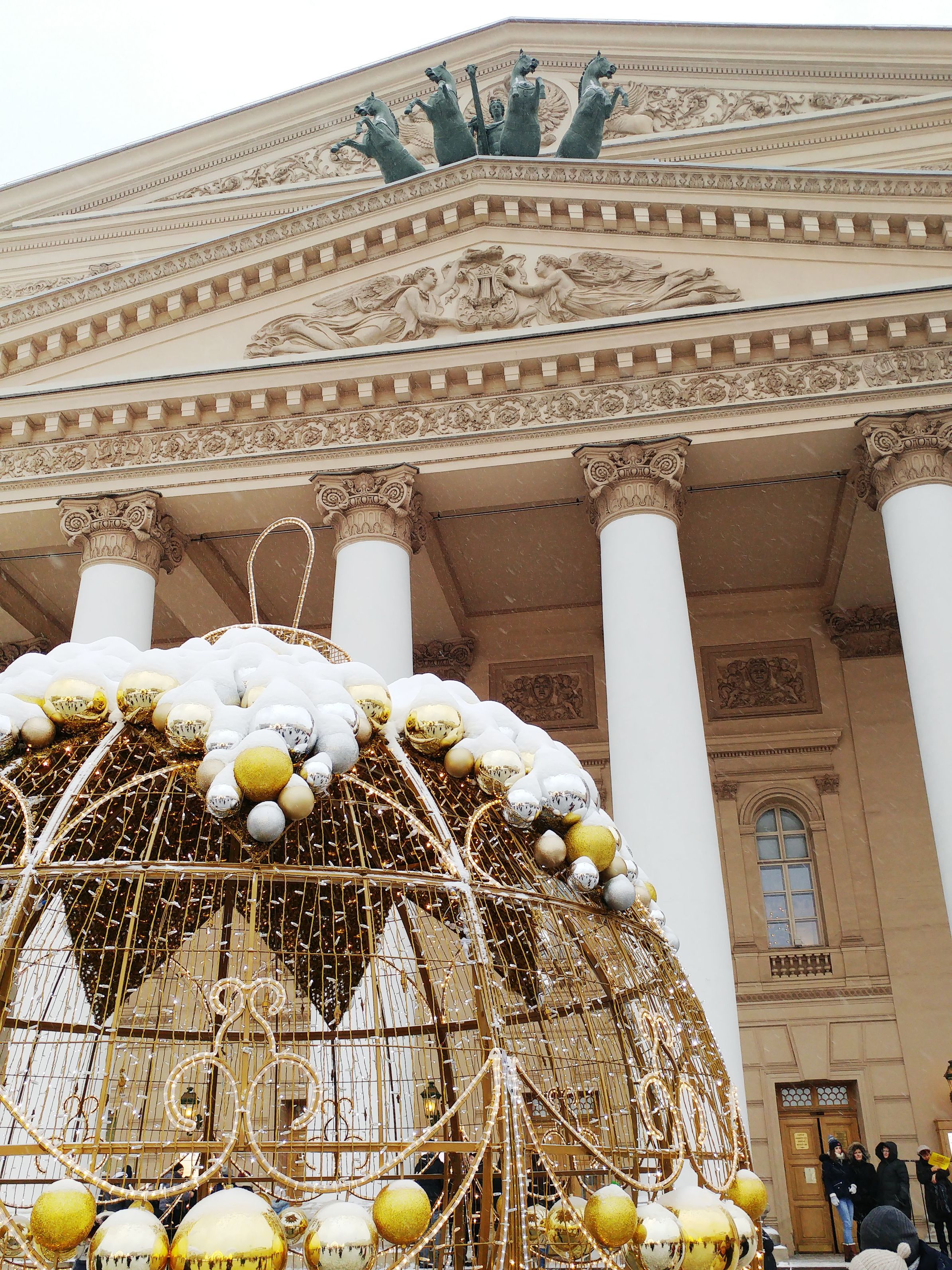 TSUM square
Moscow's most fashionable department store, TSUM (an abbreviation for Central Department Store) and its ultra-upscale tenants always put up something really fancy and special in the shop-windows and in front of the main entrance on the Kuznetskiy Most street.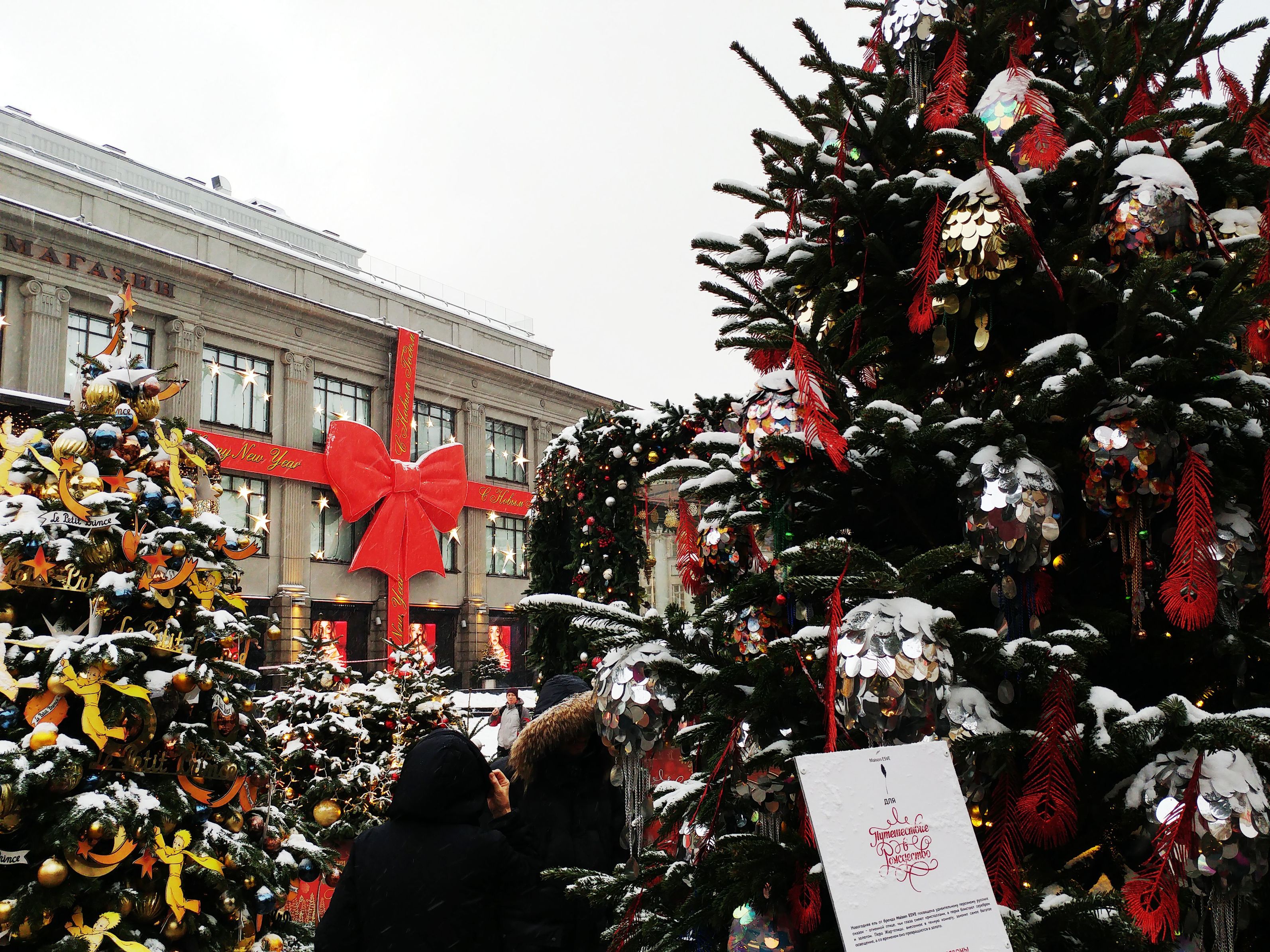 Tverskaya square
The square in front of the City Hall usually has some of the most glorious light installations alongside a bustling  market with the traditional foods, handicrafts and Christmas decorations from the Russian regions and European countries.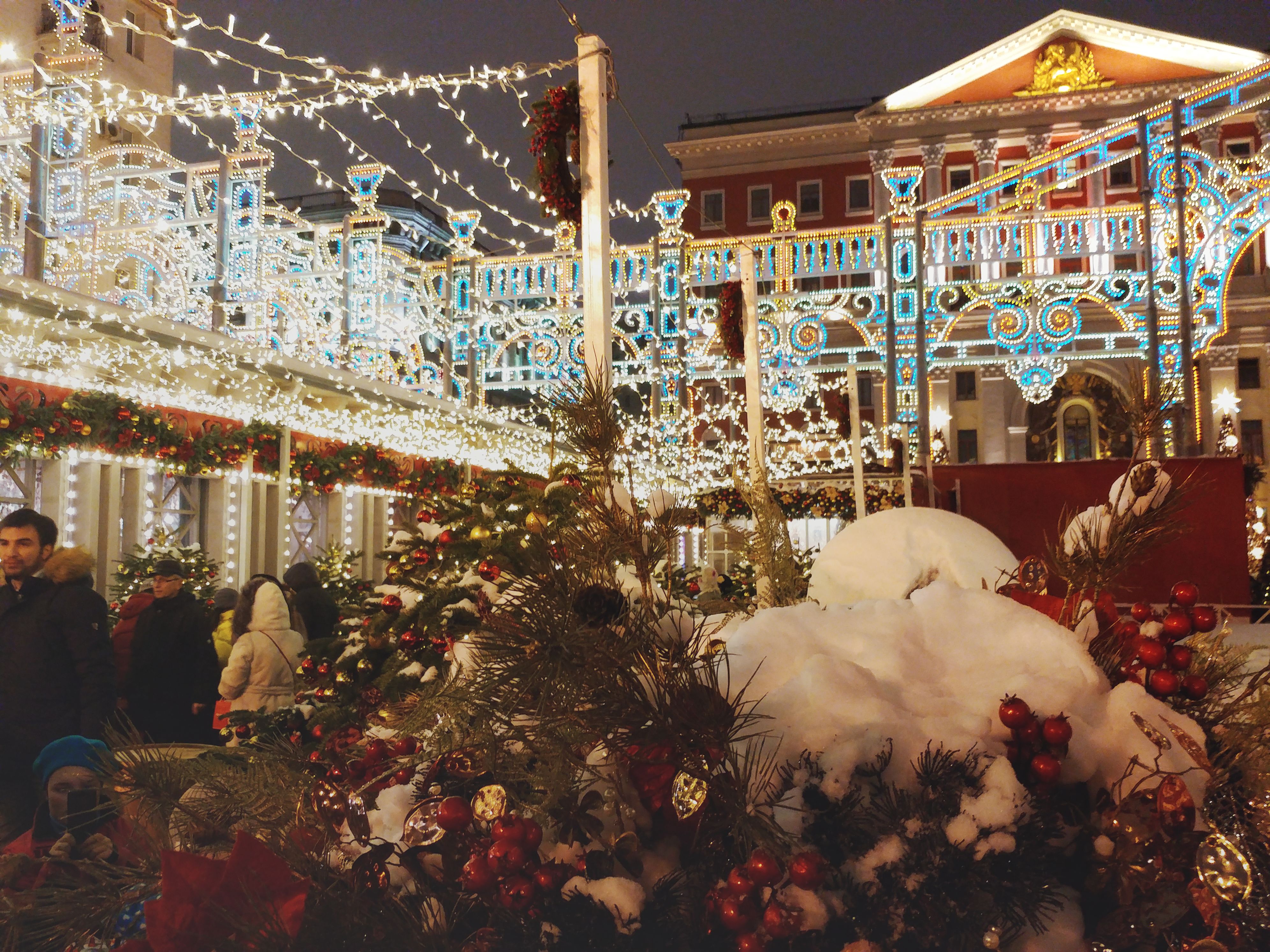 Gorky park
The old city park underwent a somewhat hipster makeover some 10 years ago conducted by a urban planning bureau, which left it with fancy cafes, sun-bathing facilities and other infrastructure, and in winter most of the park is turned into a skating rink. Skates rental and hot wine are available.
VDNKh
A gigantic Soviet trade show turned theme park, VDNKh is another park, which in winter becomes an ice rink, where you can practice your jumps and pirouettes while admiring the majestic fountain "The Friendship of Nations" and beautiful Soviet-style buildings – former pavilions, each of them originally dedicated to a specific industry or Soviet Republic.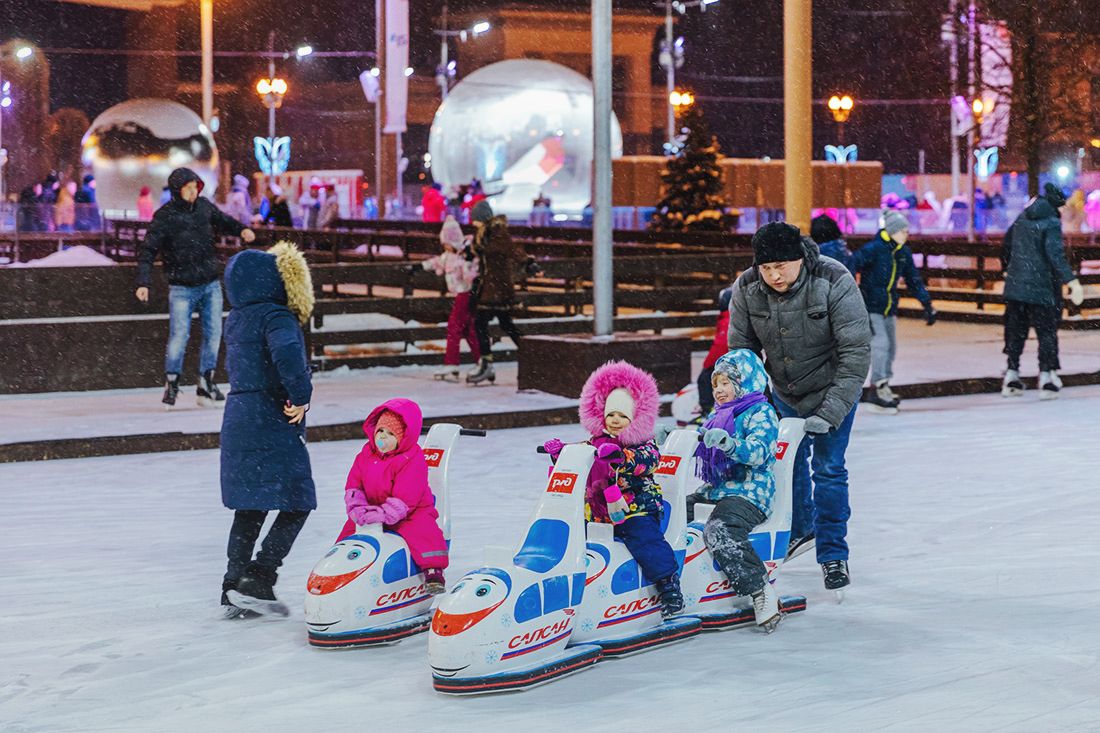 Where to stay:
Being the second biggest city on the European continent (after Istanbul), Moscow has a great number of listings on airbnb, including some really centric locations. For a less touristy experience, head to the old residential neighbourhoods just outside the center, such as Sokol, my home area, I was actually born there and my family still lives in this neighbourhood. The big New Year buzz is present there as well, see the photo below.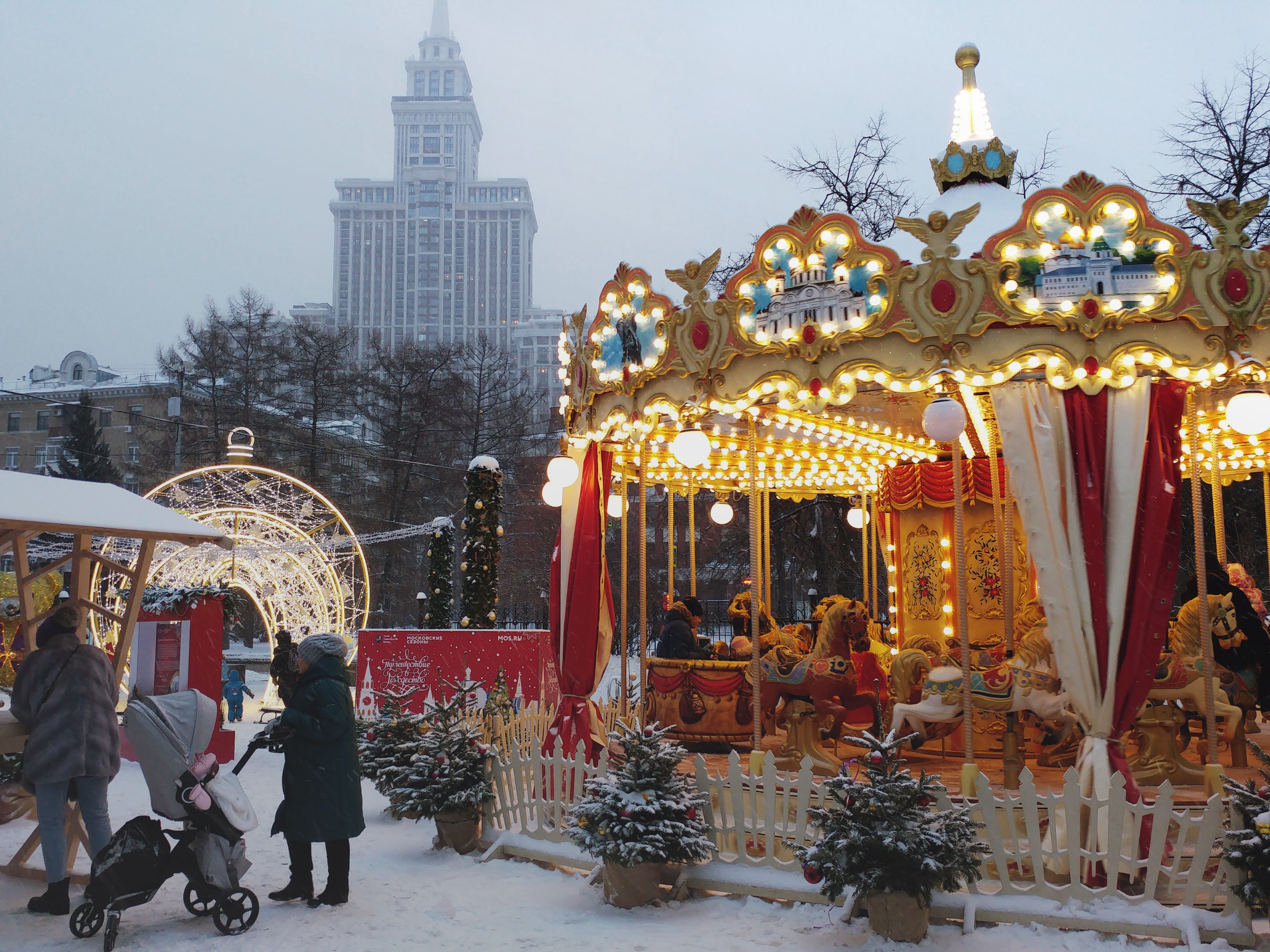 If you are ready to splurge on a 5* hotel, I suggest you check out the President Hotel (Soviet luxury at its best), the historic art nouveau style Metropol Hotel or the brand new Four Seasons Hotel, which is literally 2 min away from the Red Square.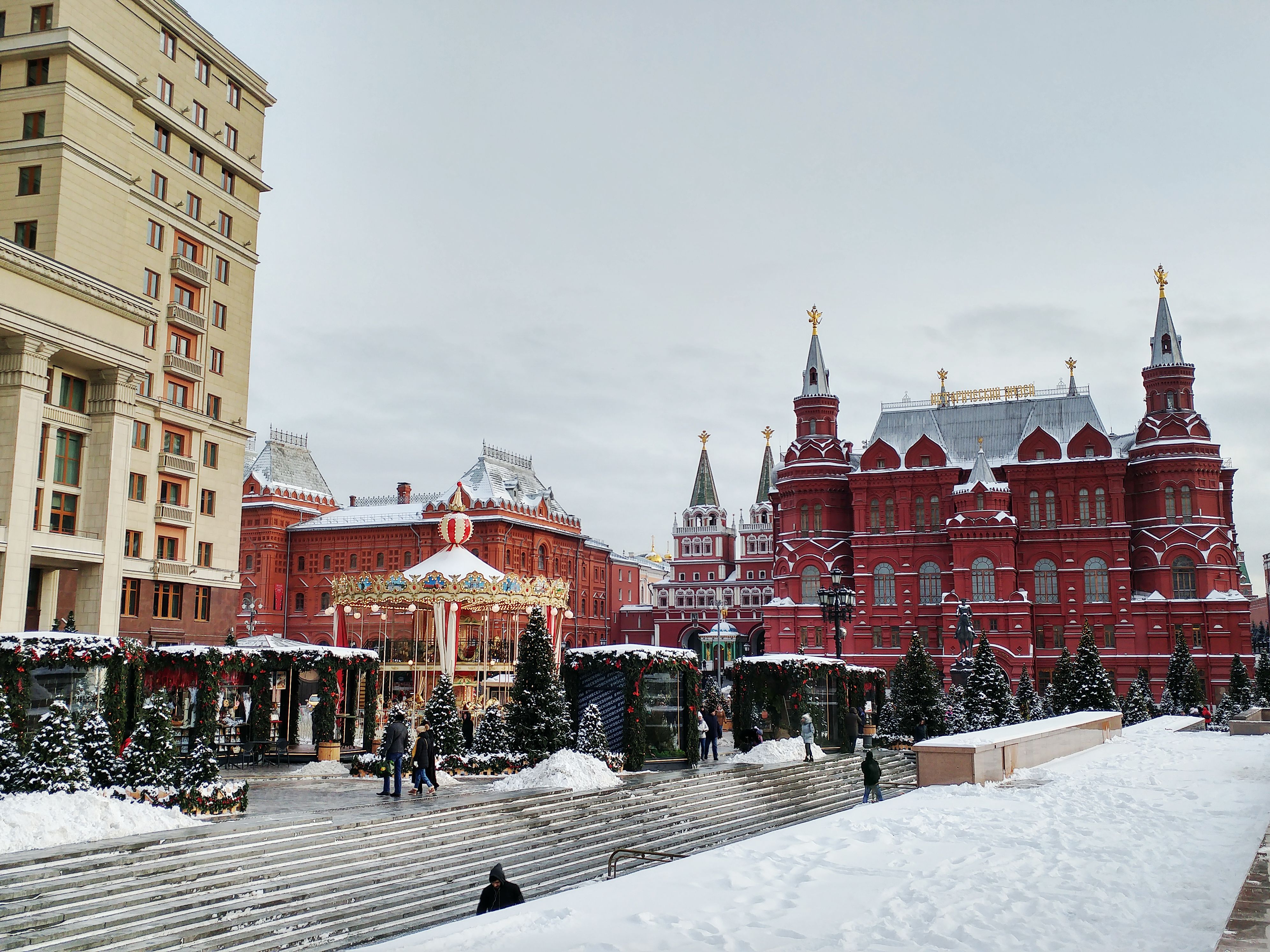 Where to eat:
Truth be told, Russian cuisine is not the most exquisite of them all, but while in Moscow you most certainly must not limit yourself with McDonald's and pizza joints! This article will introduce you to the foundations of a Muscovite's diet, and this is a selection of nice dining places, some of them are upscale, but others are quite affordable. For my Spanish readers, the Russian version of the 'ensaladilla rusa' is called Olivie, and make sure you try it, personally I prefer the flavors in our original recipe.
In
conclusion
…
I believe I covered the basics, but if you aren't convinced yet, here are a few more photos. And don't hesitate to reach out to me if you have any questions concerning a trip to Moscow. In the end, even though my ultimate choice is Barcelona, but Moscow is my home city, I love it, and I really believe it's worth a visit, especially when there snow and Christmas magic in the air.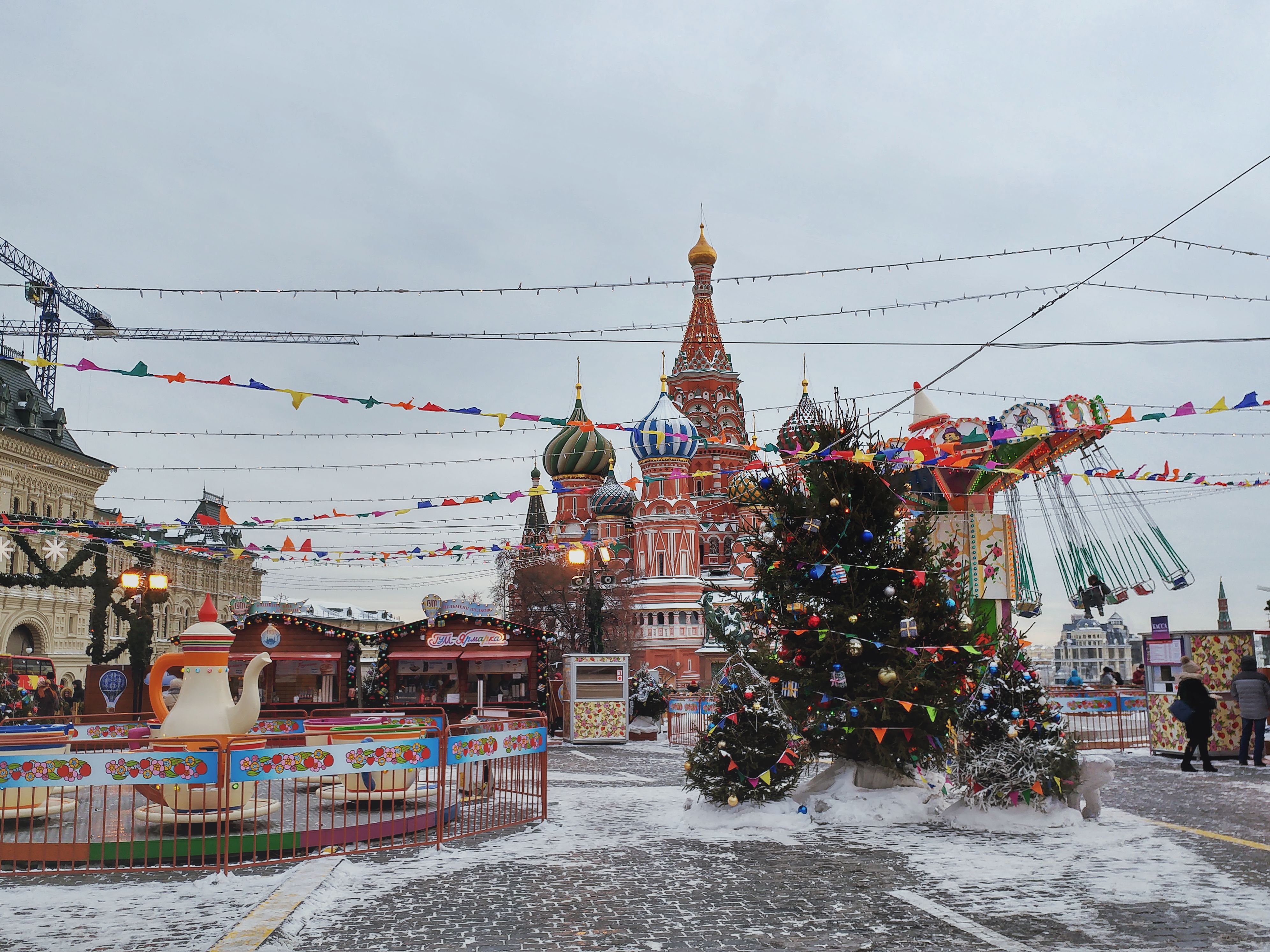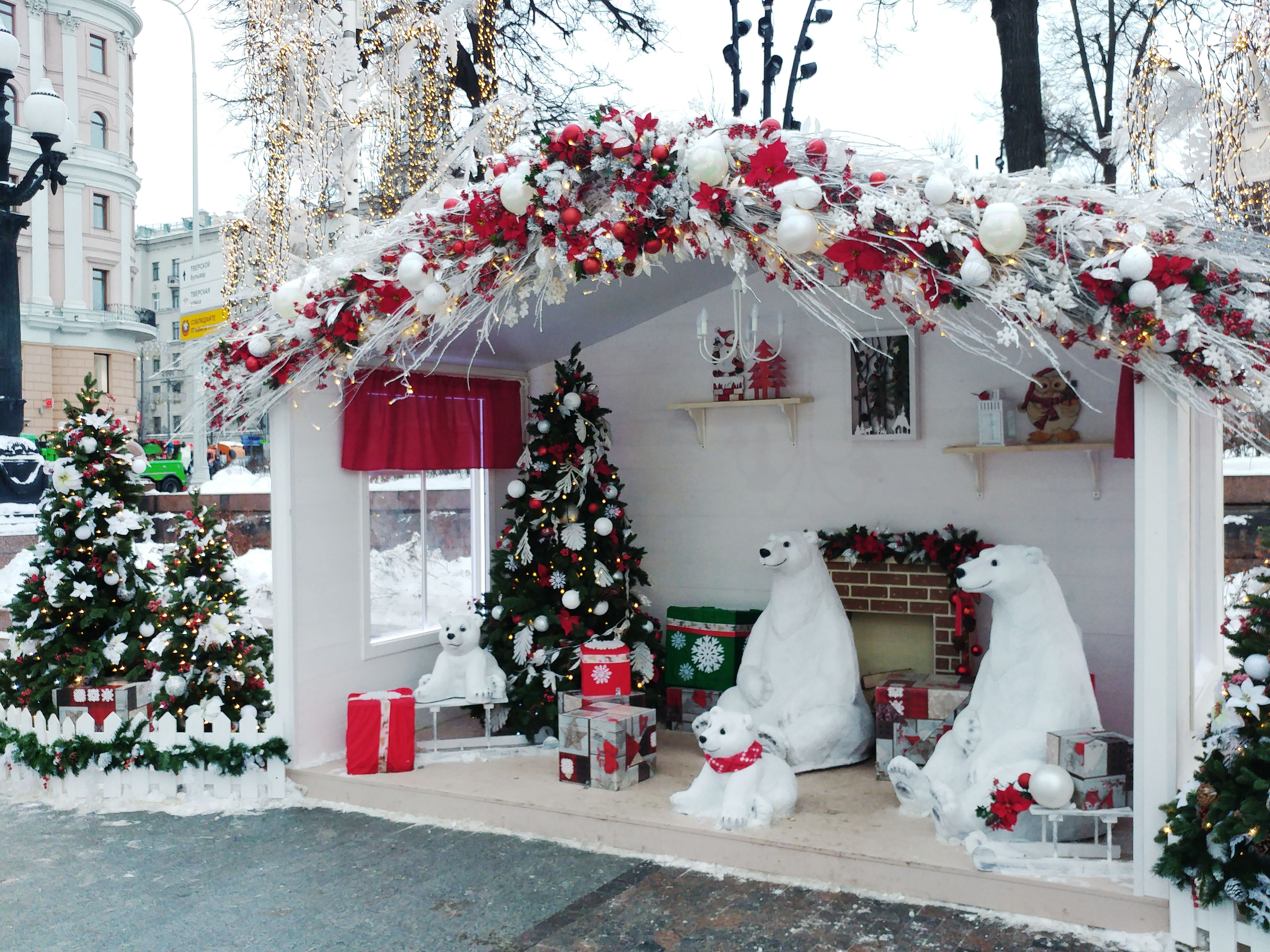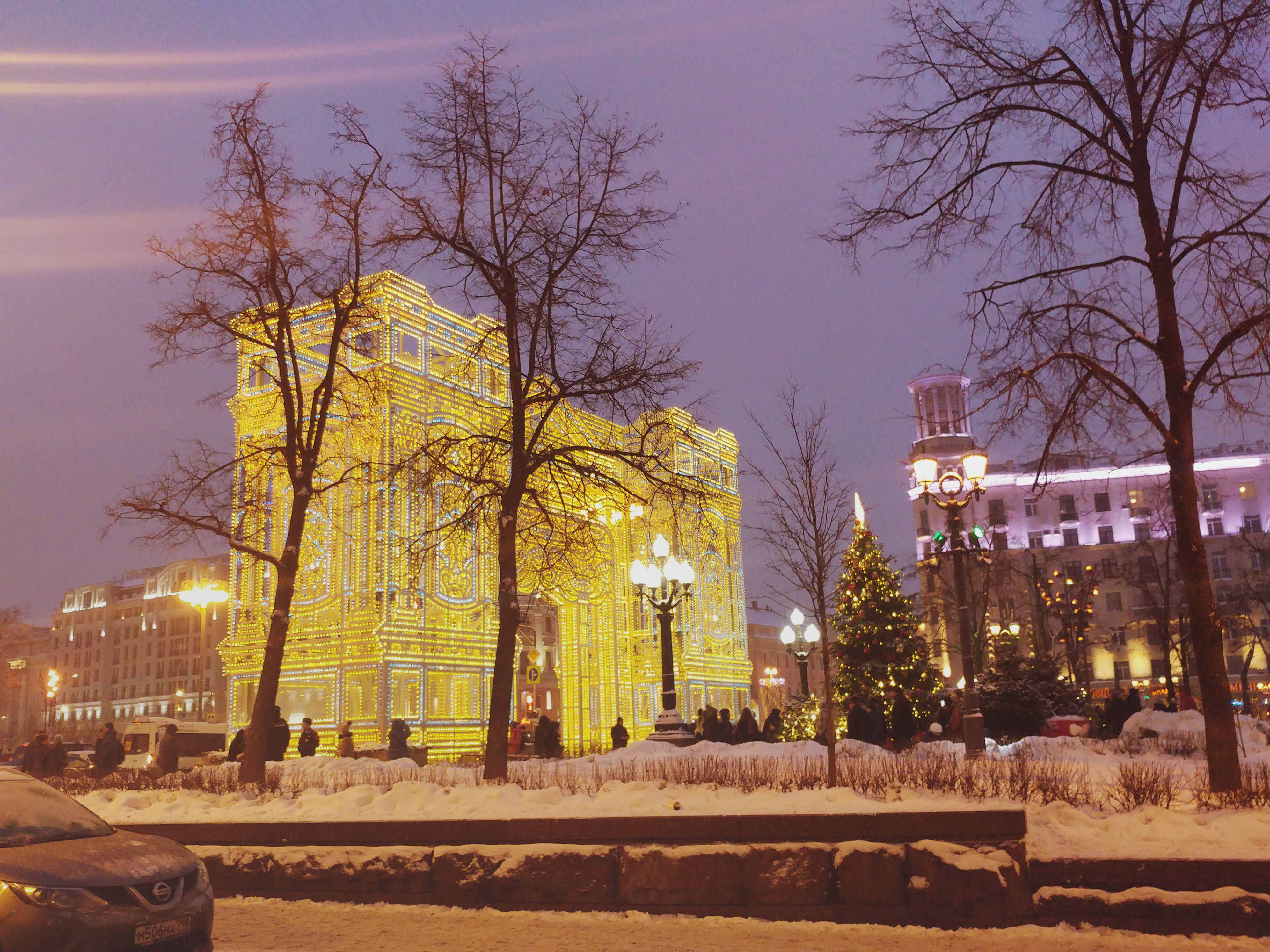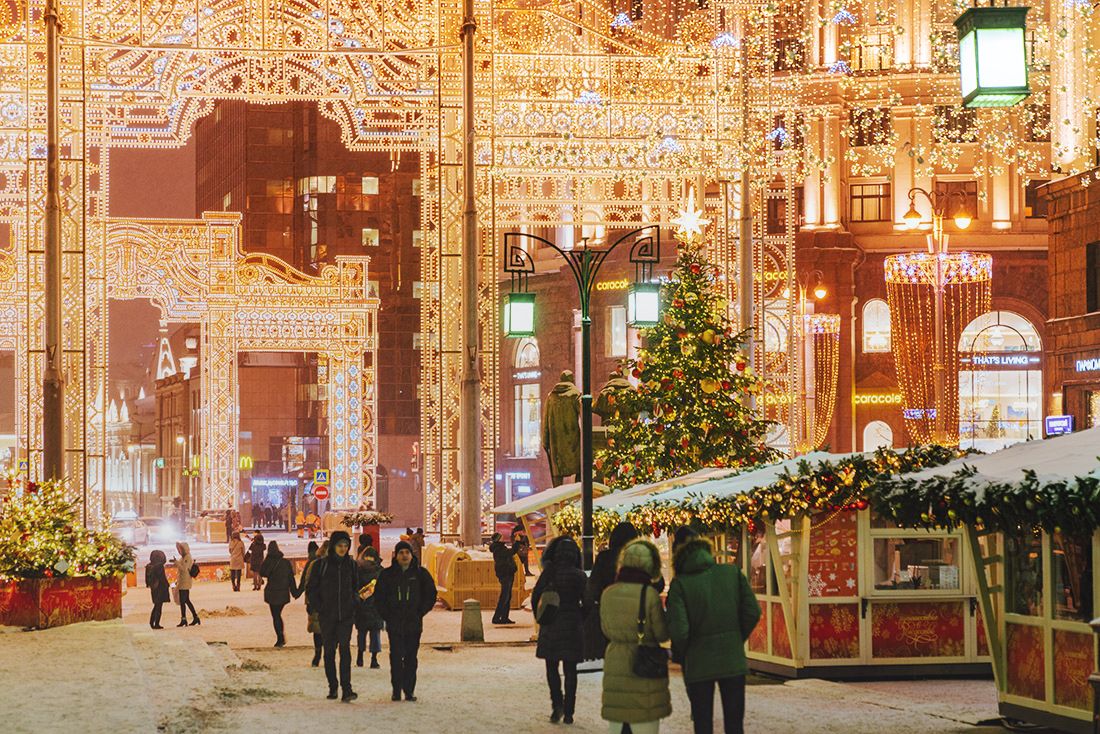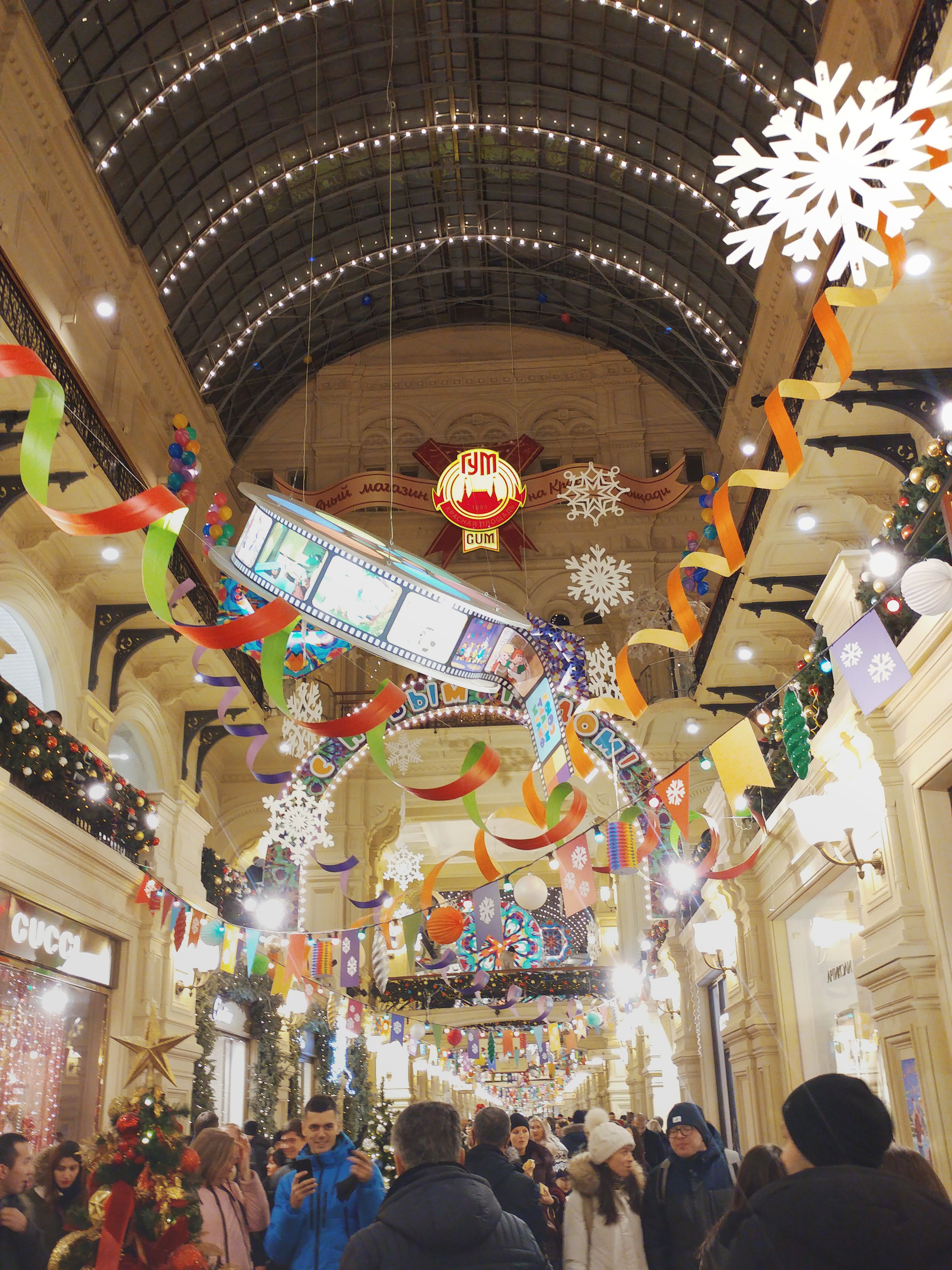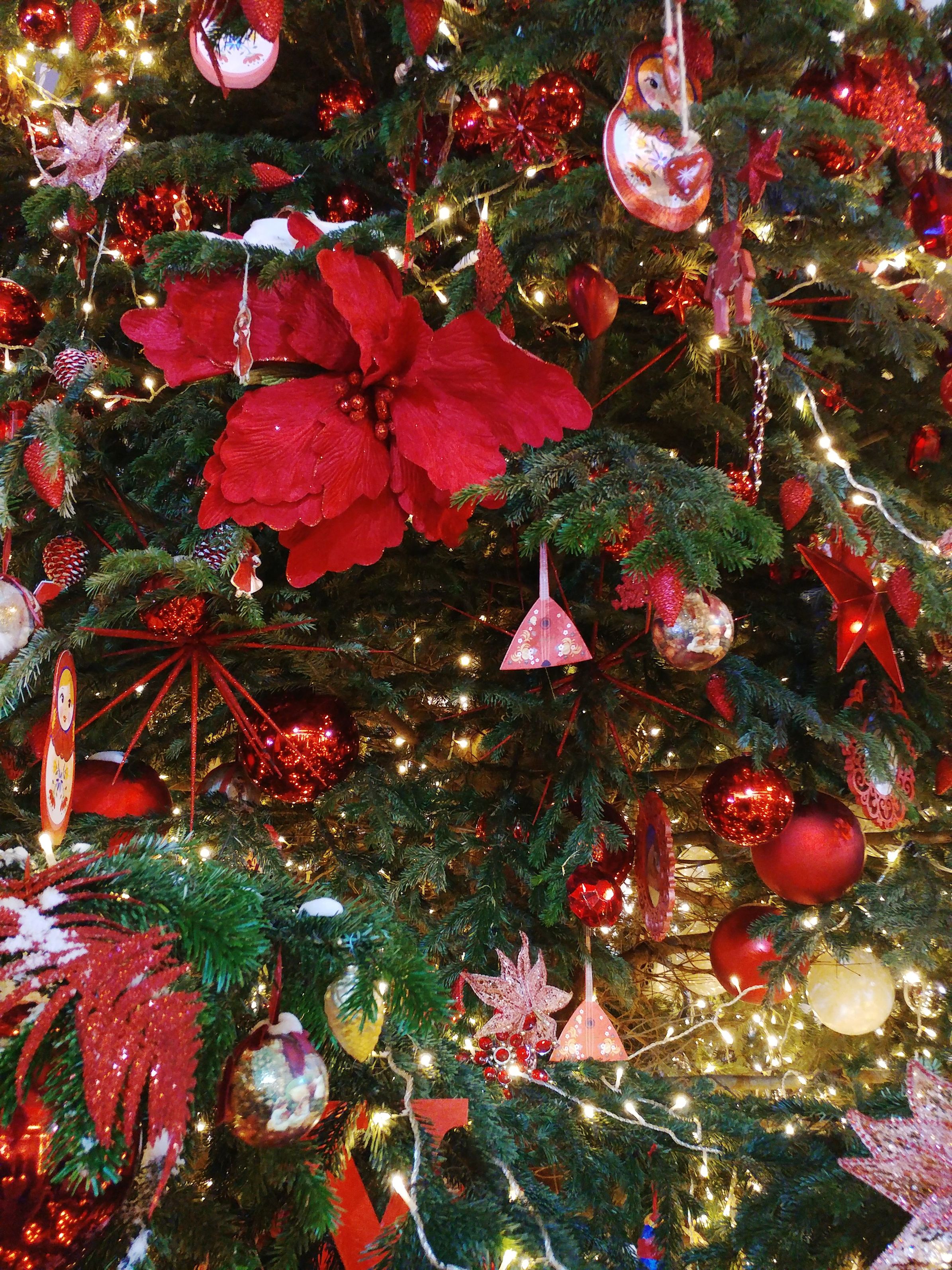 All photography in this post is mine, except for photos 2,4,8, 13. Source.