How I finally embraced indoor-gardening
I have to make a confession: indoor gardening has never been my thing. Even when I had some houseplants back in Moscow, it was always my mum who brought those things into my home and never failed to remind me to water them. But ever since I started this blog, I have been increasingly growing fond of lush green interiors packed with all sorts of houseplants. No wonder that one of my biggest Instagram inspirations is Justina Blakeney and her Jungalow style, which is all about bright patterns, natural materials and lots of plants in literally every space of the house.
Anyways, for a while already I've been drooling over images such as the one above (from the portfolio of American interior designer Erin Lucas, I just love her versatility!), but never thought I was able to embrace house plants for myself. Then last week I went to IKEA, and as I was rushing across the plants section, where normally I never stop, this time I did. I suddenly decided it was time to get a house plant, a succulent – why not? These are trending these days, right? It was an impulse, an absolutely spontaneous purchase, and when I came back home I realized that the plant I got myself actually wasn't some fancy succulent, but a common aloe vera 😀 That night I googled articles about plant maintenance, as I really had no clue about what I was getting into. Do I need to get new earth for the plant? Because IKEA plants are sold in what appears to be anything, but normal soil. How often do I water it? So many questions, it's like a whole new universe for me!
But most importantly, where do I get a new and pretty pot?! So I started remembering all the cool local pottery-makers I saw at Palo Alto Market and other similar design events.
Pretty pottery shops from Spain
I've already talked about this brand on my post about an annual design market in Barcelona – Singulares Inventory Room, and to be honest these guys were the first thing that came to mind when I started thinking where I could get a new pot for my aloe. However, they don't really make bigger items, but if you're looking for smaller pottery for a cactus or another succulent, make sure you check them out.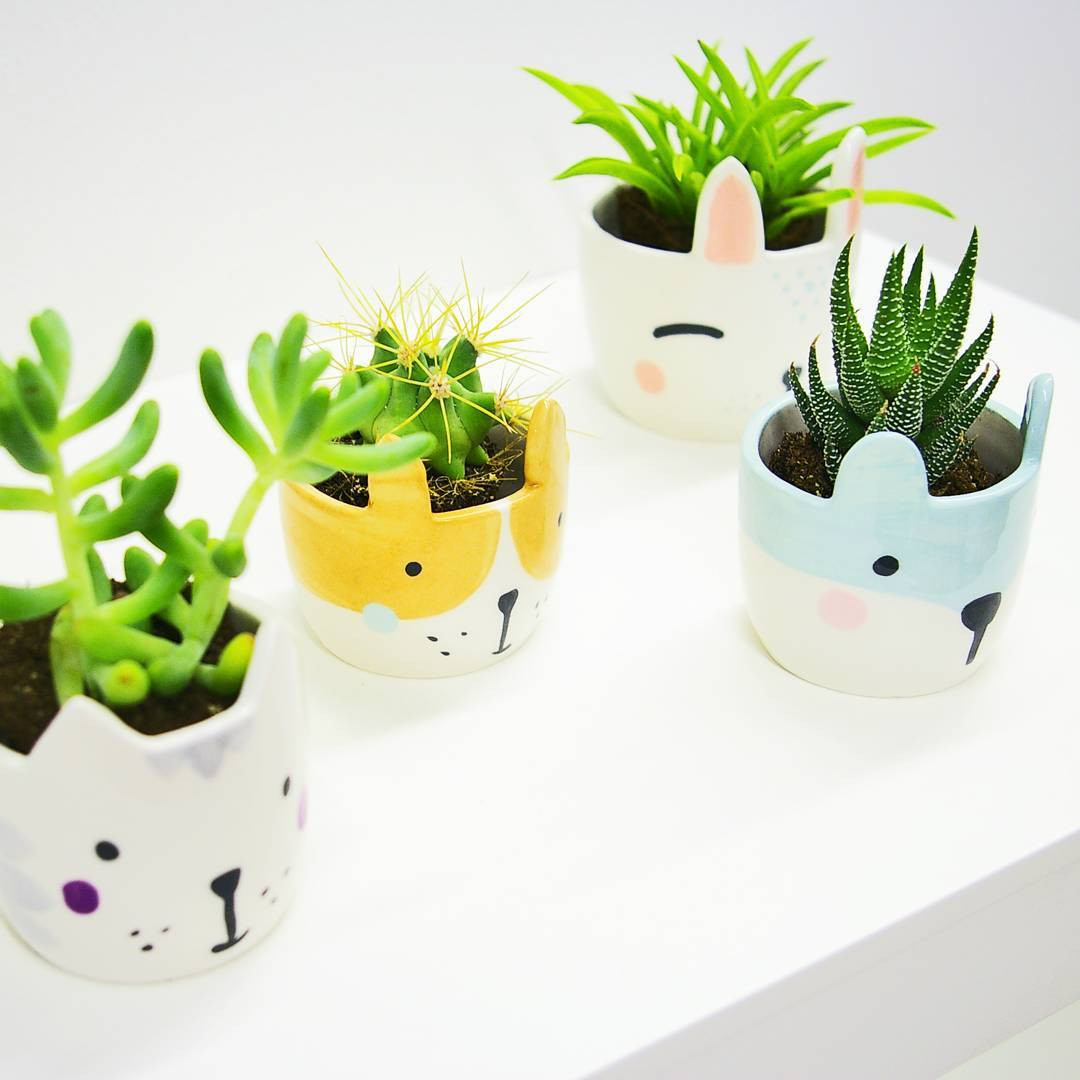 Another ceramic-maker from Barcelona, whose original creations can often be spotted at local design markets. If I got myself one of these pots with faces, I would totally give my house new houseplant some very pretentious name. Such fun!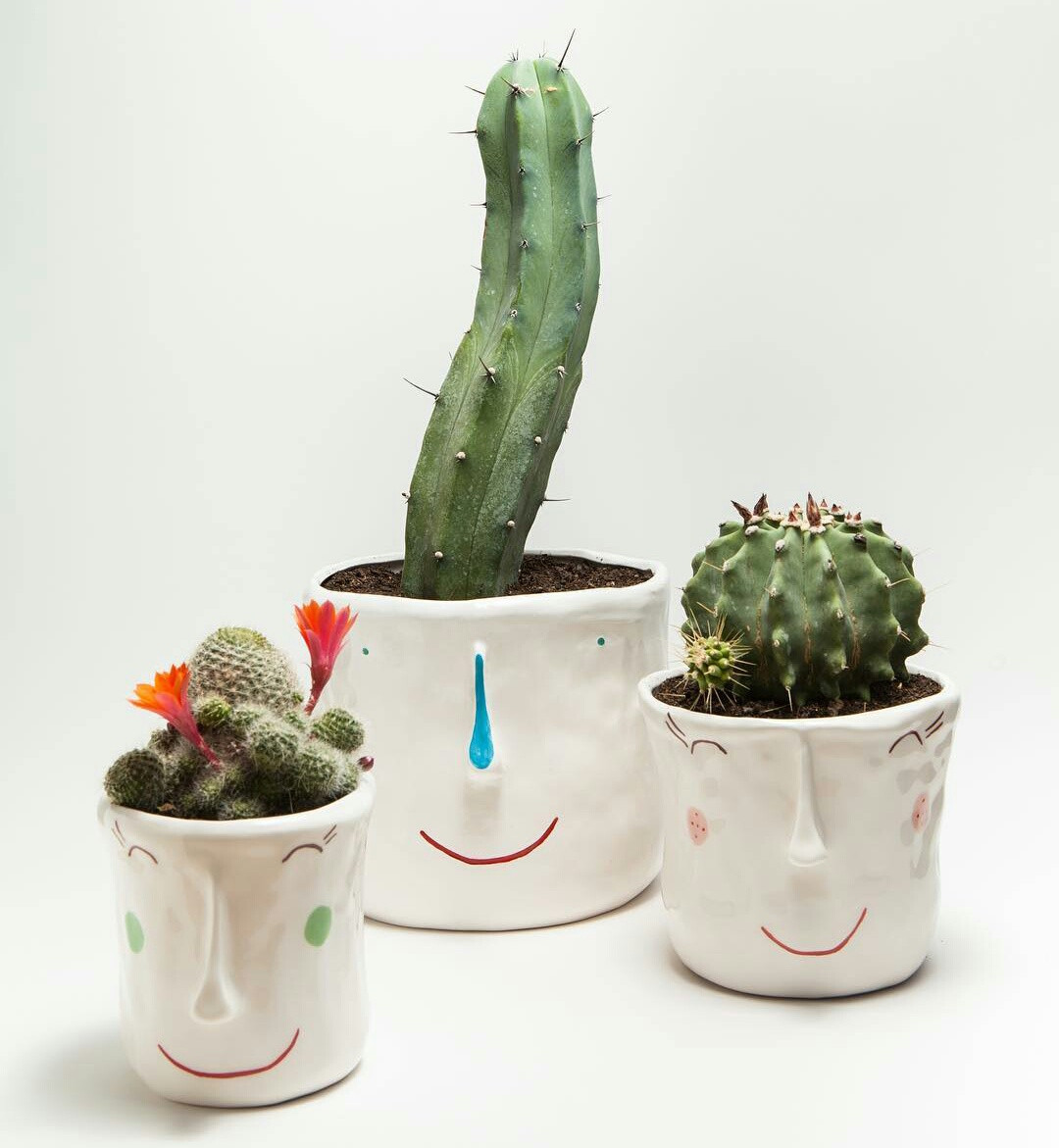 This shop from Barcelona is specialized on traditional decoration, ceramics and basketry from Portugal and Galicia. Visit one of their two outlets in Gracia, or shop online, if I'm not mistaken they offer worldwide shipping.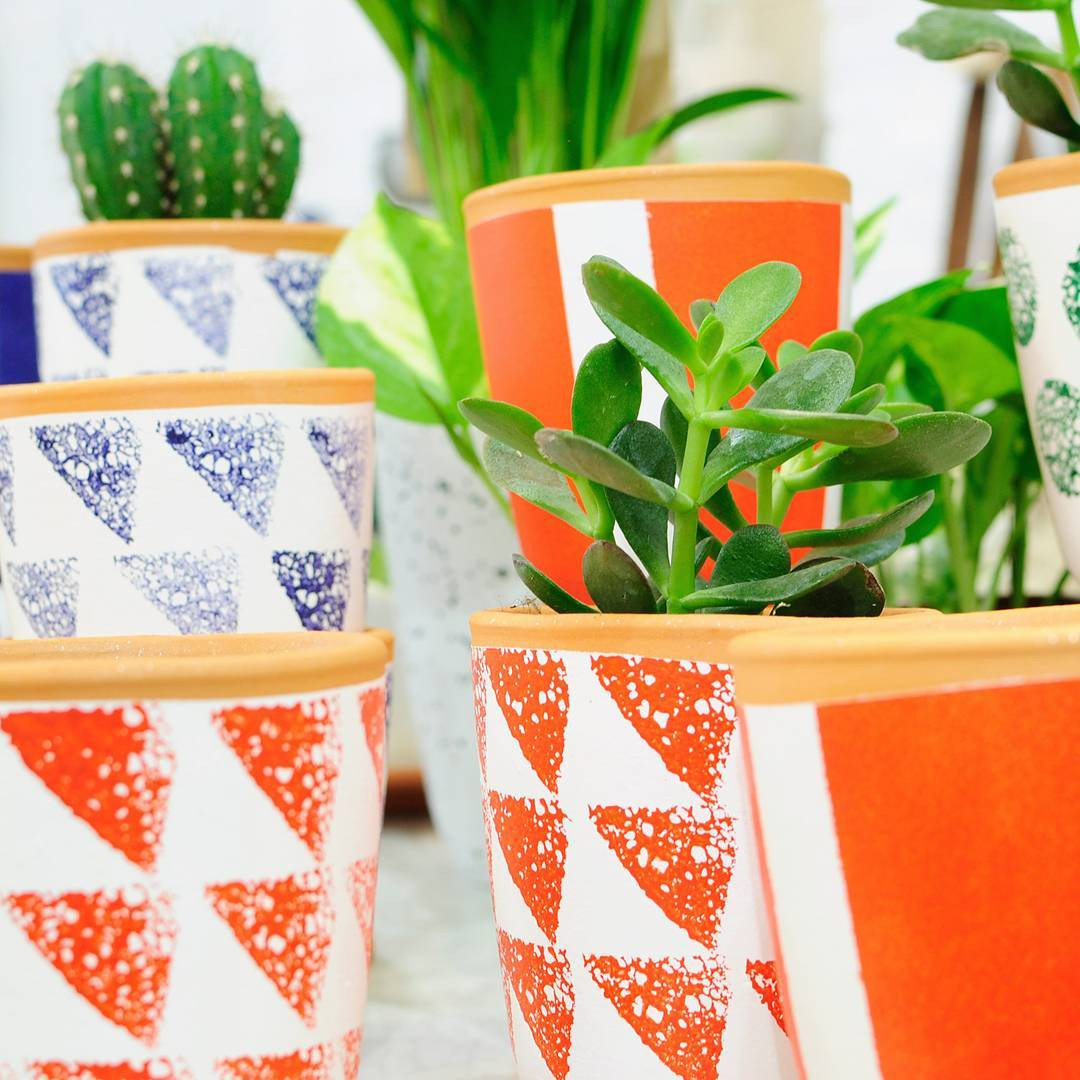 The hallmark of this ceramic project, another regular of Palo Alto Market in Barcelona, is their naïve painting style. All their items are very pretty and instantly make you smile.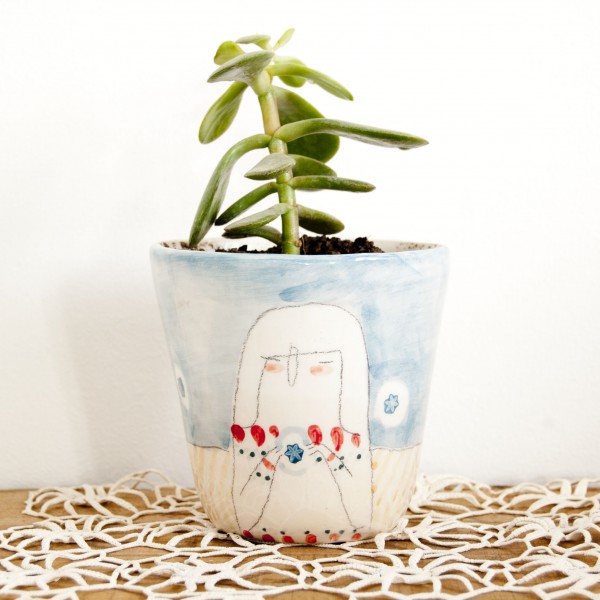 Lovers of quirkier style can make a bold design statement using one of the original planters from Selva Urbana, such as the coloured calavera. This is a new project, and I love their creativity. I'm very curious to see what this guys will come up with next.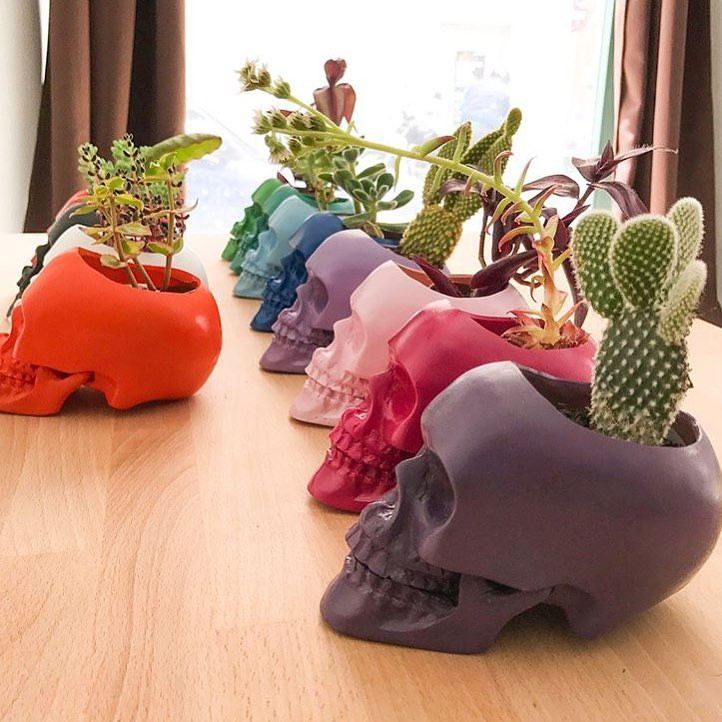 If you want to find something really original, don't forget about Etsy. I discovered this platform when I was looking for adhesive wallpaper for my shoe cabinet makeover, and I'm still thrilled by how much awesome stuff you can find there. This applies to houseplant pottery too. Just had a quick look, and what caught my attention the most was a shop from the UK called ThisWayToTheCircus, I'm really loving all of their pots!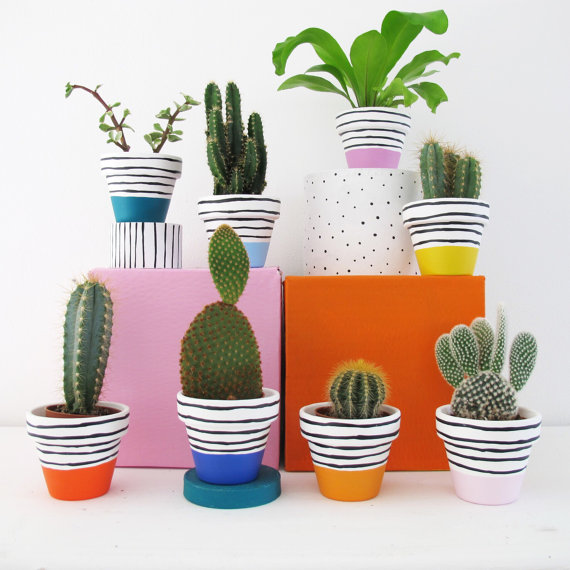 Finally, if I was rich and could spent 180 euros on plant pots, I would get this set of 3 polygonal-shaped white ceramic pots created by Pott – a clay design project from Totana, Murcia – a town where handmade pottery traditions trace back to the Middle Ages.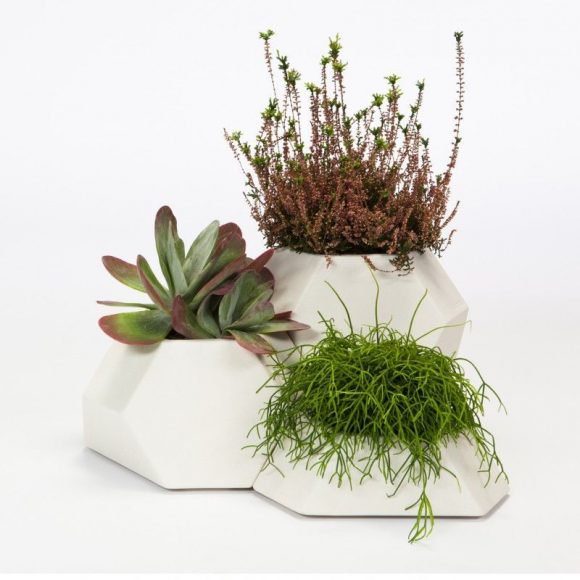 I took some time to "study the market", and still haven't transplanted my poor aloe, god knows how long it will last in that semi-(totally?) artificial "mixture" it came in. I'll keep you posted, pretty sure it's not the last time I'm talking about houseplants!